To Cadillac and General Motors:

I've been a Cadillac fan for more than a decade and an active member of the Cadillac enthusiast community. I love your cars, not only for the comfort, power, and style, but for the storied past that makes the Cadillac brand as important to America's heritage as Mount Rushmore.
You, the talented people at General Motors, have the burden of not only running an upscale car brand in a fiercely competitive global environment, you have the added difficulty of maintaining the integrity of a piece of American culture and history.
Cadillac isn't a badge you slap on a Buick or Chevrolet and send out the door. It's an expression of achievement and excellence. It's what an American and an immigrant like myself aspires to own, a symbol of being able to succeed in the best place on earth.
You said so yourself in this advertisement, "Every American who ever had a dream, dreamed of driving a Cadillac."

Fast Tube by Casper
A few years ago I was in a Radio Shack shopping for wireless accessories. I overheard a young salesman, probably in his early 20s, telling a customer that "This shortwave radio is the Cadillac of radios. It costs a lot but its the best one we sell." Even in that brief sales demonstration, the Cadillac name was invoked as a description of excellence and top-tier status.
This brings me to the heart of my letter and complaint, the new Cadillac XTS.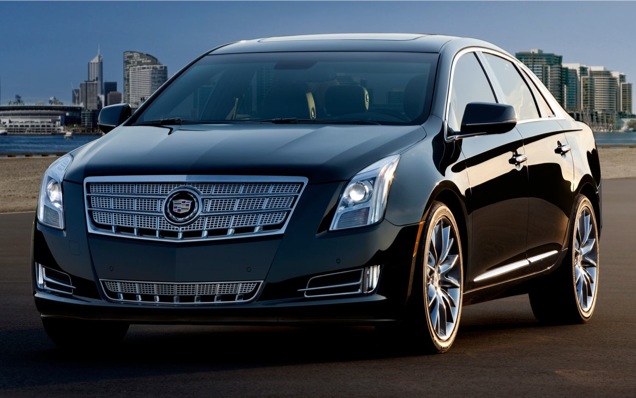 Yes, it has a list of high-tech features (though I wouldn't necessarily call them advancements) rivaling some of Europe's best and I suspect comfort and performance will be more than sufficient. But "sufficient" isn't the criteria you use to evaluate the self-proclaimed "New Standard of the World."
The XTS, with its tall, narrow, and awkwardly proportioned shape isn't making the dramatic impact a Cadillac should. What I'm seeing around the blogs and forums on the XTS are comments like:
"I hope it makes GM a lot of money"
"This will be a decent stop-gap car until the real flagship arrives"
"This will be a nice bargain for upscale buyers"
"Its not for me but I think it will please a lot of people"
"Its a great vehicle for…. [name a group of people that isn't you]"
In other words, GM and Cadillac fans are hopeful for the car's success, but few intend to buy one themselves.
We have to remember that Cadillacs are luxury cars. You're supposed to desire them, aspire to them, and make people jealous when you drive them. You're supposed to wonder what the owner does for a living and covet the beauty, excess, and prestige. Likewise, women love diamonds because they're a form of status, beauty, and rank; they don't want them because they're geological enthusiasts.
I am aware of Dan Akerson's comments from June regarding the XTS, saying it "won't blow the doors off" the competition, that it's a segment filler until a proper Cadillac flagship sedan arrives. This begs the question: why is the so-called standard of the world settling for filler? Likewise, few of the hard-working Americans who make sacrifices and take risks to earn a comfortable living will want to celebrate their success by driving a piece of filler.
When you design the next Cadillac flagship sedan, please remember what a Cadillac is supposed to be.
Thank you for taking the time to read this verbose letter and allowing me to share my frustrations with you.
Best regards,
-Jesda Gulati