Not That You Care: Buick Lucerne Discontinued
At 109 years, Buick is the oldest surviving American car brand. Likewise, Buick owners are the oldest surviving Americans.
The Buick Lucerne, however, was short-lived, debuting in 2006 and disappearing earlier this year in June. Reviews were mostly positive, with most of the motoring press praising the Lucerne's ride comfort, ergonomics, refinement, and build quality (winner of three JD Power awards). Most were indifferent to its styling and driving dynamics, though Car and Driver managed to use the word "agile" before immediately following with "hardly athletic."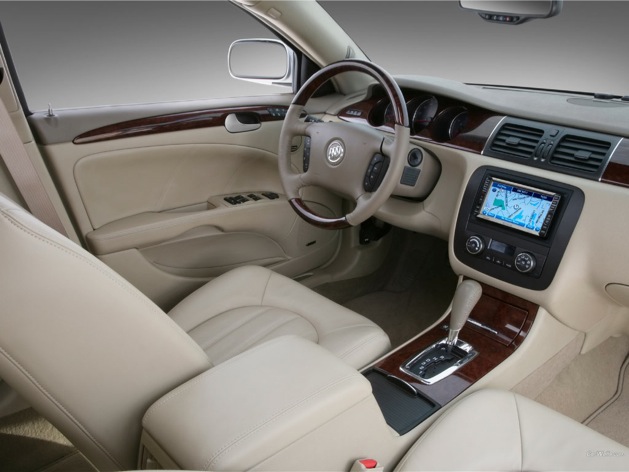 A fully optioned Lucerne Super came with a 292-hp version of GM's Northstar V8 and magnetic ride control, the same suspension technology used in the Chevy Corvette.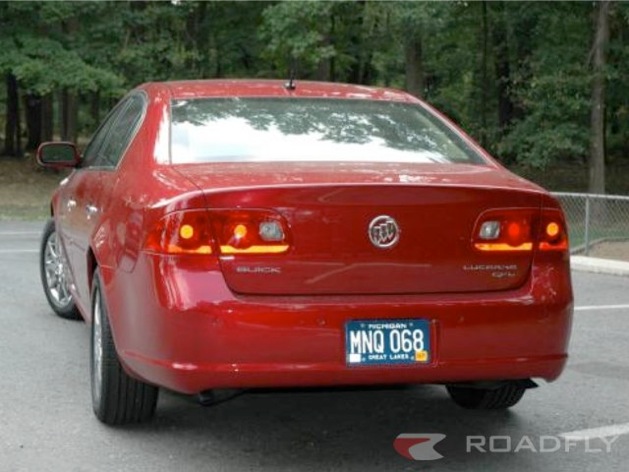 If the Lucerne is beginning to sound a lot like a Cadillac DTS, its because it basically is.

Lucerne shared an assembly line at GM's Hamtramck, Michigan plant with the closely related 2006-2011 Cadillac DTS. Buick's H-body architecture shared its wheelbase and suspension with the K-body platform underpinning the DTS, but the Lucerne was shorter overall by four inches.
Lucerne's engine cradle was modified to accommodate both a V6 and V8 including Buick's venerable OHV 3800 Series III V6, a 3.9L OHV V6 (shared with the Impala, G6, and Uplander), and two versions of Cadillac's Northstar V8. This makes the Lucerne the first eight-cylinder Buick since the 1996 Roadmaster, and it may be the last.
If you didn't mind the looks, which appear to be inspired by bath soap, the Lucerne offered Cadillac levels of comfort, performance, and refinement for a significant savings.
At $42,220, the Lucerne "Super" comes with a 4-speed automatic, V8, touch screen navigation with XM Navtraffic, magnetic ride control, lane departure warning, blind spot warning, heated and cooled seats, rear park assist, and a sunroof.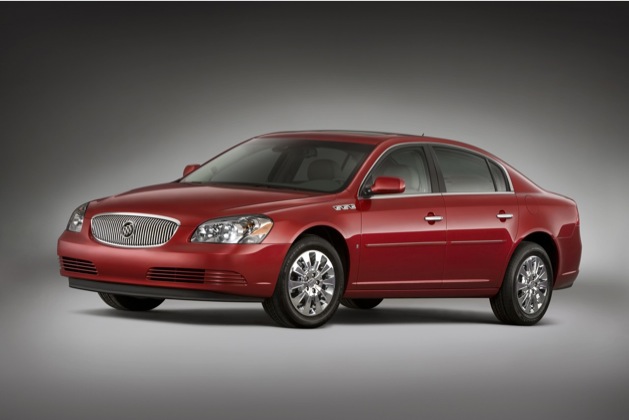 To get all of these features on the Cadillac DTS, particularly magneride, you have to choose the Platinum package which starts at $60,795. That's a price difference of $18,575. The DTS Platinum comes with a much more attractive body, standard Tuscany leather (Aniline optional), greater prestige, and optional adaptive cruise control, but that hardly makes up for the canyon-wide price difference (Platinums are, thanks to depreciation, outstanding bargains as used cars).
In addition to low MSRPs, Lucernes often came with heavy rebates and enticing lease offers, putting bargain-priced V6 versions in the garages of thousands of middle class Americans. For those of us who endure the midwest's four distinct seasons, Lucernes offer outstanding traction in heavy snow, pleasingly effective heat and air conditioning, and sufficient power to run from a tornado.
Unfortunately, the retirees who favor soft American sedans are dying off due to age and the Lucerne always lacked the Cadillac DTS's wider, younger, and more aspirational audience. As a result, Buick brand managers were forced to discontinue the car, replacing it with a youthful lineup of upscale sport sedans, compacts, and crossovers.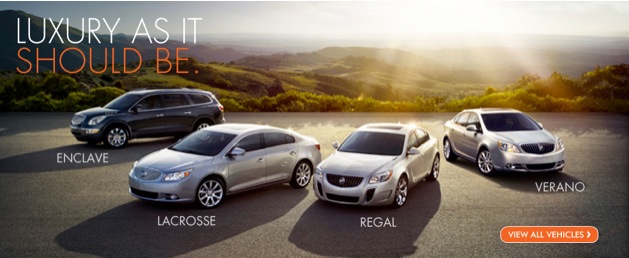 And the brand itself may have been discontinued entirely if not for China's historic reverence for Buick.
Goodbye, Lucerne. We hardly knew you. We hardly noticed.