Review and Video: 1977 Cadillac Coupe Deville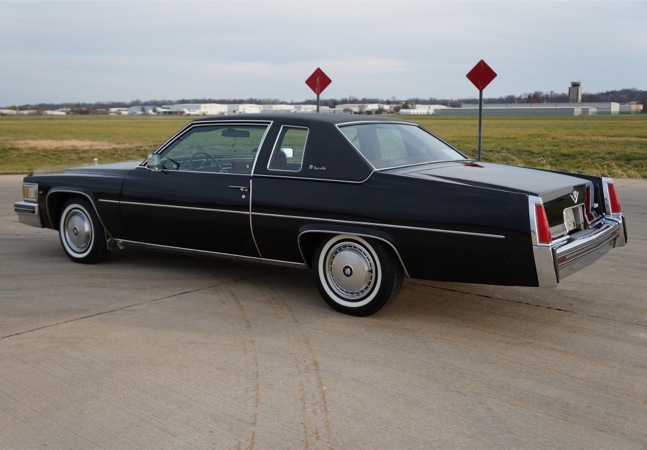 [Skip to the end for the video.]
If you were born in the last twenty years, you'd never believe it if I told you this black beauty was "downsized" from its sprawling predecessor. Despite losing nine inches of length from the 1971-1976 model, the hood still doubles as a helicopter landing pad and there's enough rear overhang for a family of five to have a picnic on the trunk lid. As an exercise in conservation (it dropped half a ton of weight), the late 70s Deville was still a tribute to delightful American excess.
Growing up in the 80s, the version of the automobile that I endured had none of the flashy elegance of generations prior. The new GM A-body (Ciera, Century, Celebrity, 6000) was a rectangular, functional mobility device, a far cry from the chrome-drenched, curvaceous, iconic Chevrolets of 1957. It was the auto industry's response to a sobering energy crisis and faltering economy, forcing designers and engineers dial back the excess, emphasizing function over form.
For Cadillac, the trend toward smaller cars continued through the 1980s, introducing significantly reduced versions of the Eldorado and Seville for 1986, so small that sales tanked. Product planners develop new vehicles 3-4 years in advance and Cadillac was caught off guard by the prosperity of the 80s, expecting the malaise to carry on and consumers to further shrink their luxury cars. Instead, the bite-sized Cadillacs sent consumers running to BMW and Mercedes-Benz.
Fortunately, for America, the trend toward having less of everything came to an end.

Fast Tube by Casper
Consider this the sweet spot between the gargantuan land barges of the early 70s and the compact jokes of the late 80s. There's just enough sprawling Cadillac here to offer intimidation and mystique without being too large for a modern garage.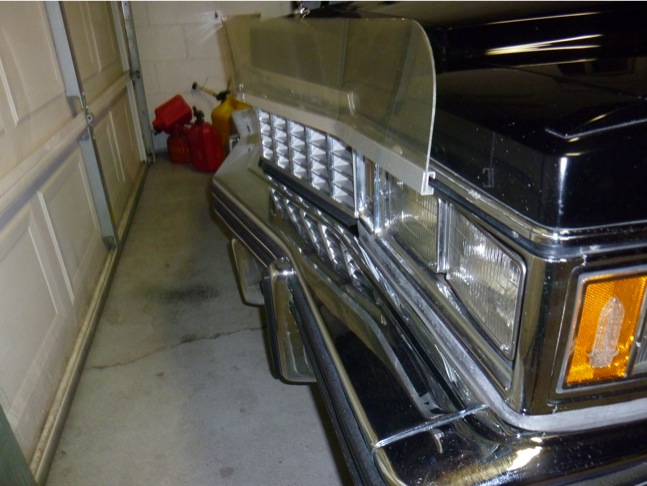 The story goes back to 2012 when I was buying and selling cars at a dealership in Maplewood, Missouri. We came across this monster at a Manheim Auto Auction in St Louis. Manheim auctions tend to focus on mainstream cars sold and purchased by mainstream dealers. Genuine classics draw large crowds but few bids as industry valuation guides offer little in the way of accuracy for cars older than 1995.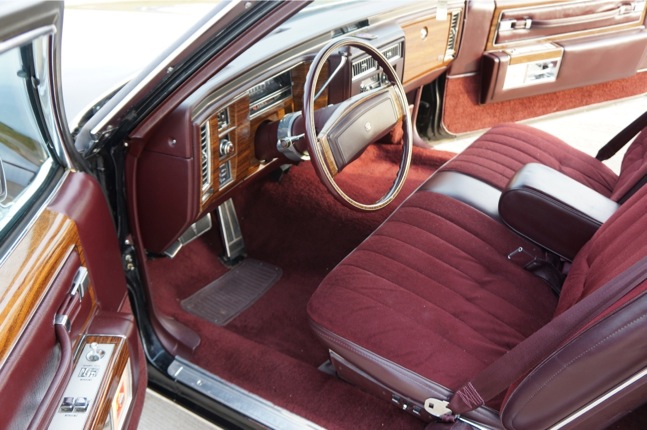 It seemed to idle smoothly as it worked its way down the auction line, showing no signs of abuse with only 76,000 miles. Otherwise, I knew nothing else about it. My partner bid on it on a whim and won.
After a bit of research we discovered that this was a one-owner local car. A woman kept it in storage after her husband passed away, finally deciding to trade it in at a local dealer. Score!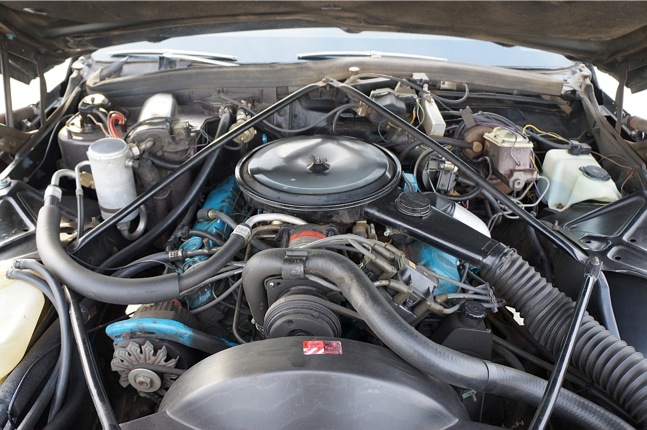 The following day, I arrived at the auction with a dealer plate and fired it up. The 425ci 4bbl V8 started effortlessly. Everything except the mechanical analog clock worked flawlessly, even the power antenna rose to prominence without a hiccup.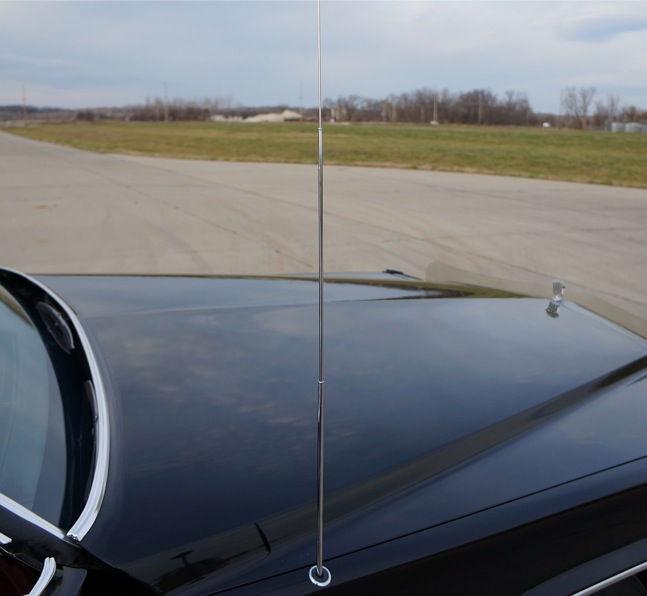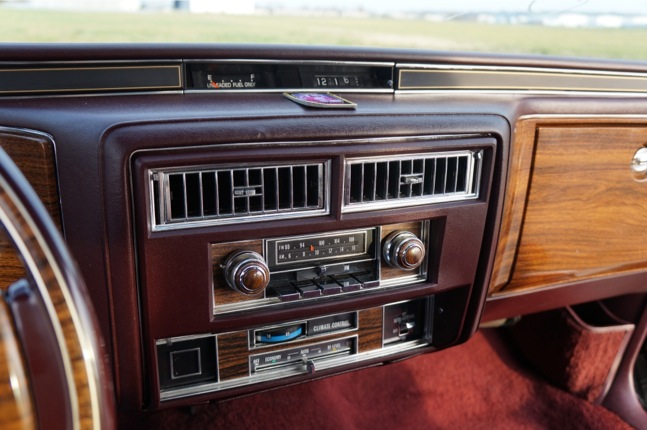 Then, with low expectations, I set the climate control to Auto and slid the temperature knob to 65 — THE AIR CONDITIONING STILL WORKED! I reached over to move the seat and found switches for power adjustments which were fully functional in all directions. This car had been remarkably well preserved. Even the upholstery was in showroom condition. Bits of the original plastic wrapping from the factory were still lodged between the seat cushions.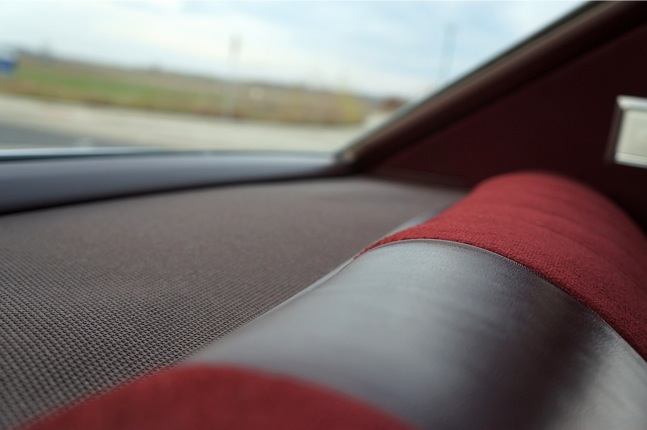 My next worry was the transmission but again, it glided through all three gears without drama. Though three speeds from the TH400 automatic seemed lacking, 320 lb-ft of available torque from the L35 provided adequate acceleration in city driving.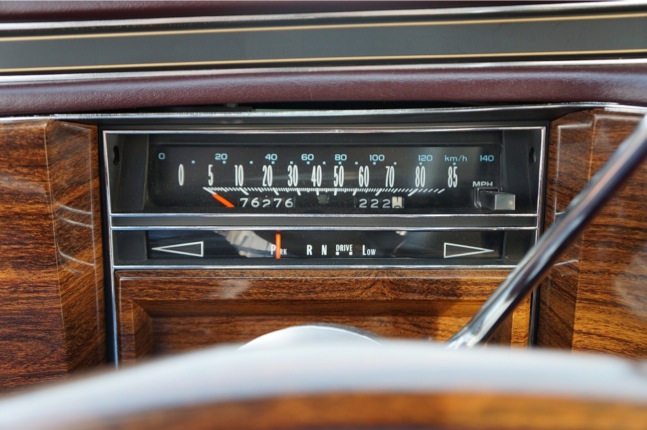 Unfortunately, once you reach 60mph, you're done. Whether you have the 4bbl 325 or the fuel injected version with an additional 15hp, you weren't going anywhere fast. You can rest your foot on the accelerator for a while and it will creep up to 70, 75, and maybe 80 after a while, but at that point you're burning fuel for no good reason. Set the cruise at 60, pop in your Bee Gees 8-track tape, and glide to your destination. Why hurry when you paid for the privilege of spending time in the world's most comfortable luxury coupe?

Fast Tube by Casper
And speaking of 8-tracks, it wasn't until weeks had gone by that I finally realized this vehicle came equipped with a player. The AM/FM tuner display folds back to reveal a cartridge slot, elegantly concealing what would otherwise be a gaping hole. FM stereo sound quality is better than I expected with all four speakers producing clear, if not dramatically crisp sound, enough to convey a sense of nostalgia without being dissatisfying to listen to for extended periods.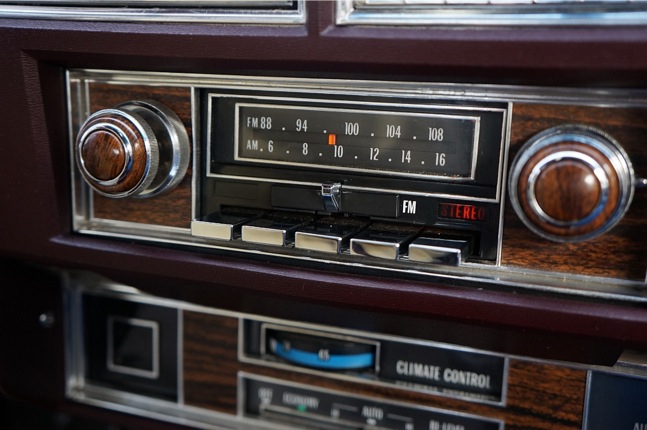 For you millenials unfamiliar with how old car stereos work, the large sliding switch in the middle chooses between AM and FM. You use the wood knob on the right to manually tune into a station and the knob on the left to turn it on and choose the volume. The silver outer knobs in the rear set the tone and balance.
Once you find a station you want to keep, you pull out one of the five chunky chrome switches and push it all the way in, mechanically setting the station as a preset.
There were several options that year for audio systems including a digital tuner with an orange LED display and CB radio. You could also purchase a signal-seeking stereo that scanned for stations automatically.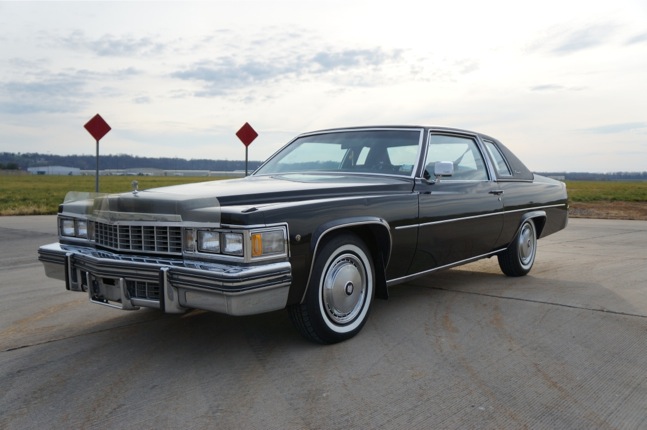 Turbine wheel covers, a $49 option at the time, look tasteful even today, though the wire wheel covers are sought after most by collectors.
In the nose you can see what influences today's Art and Science styling theme: the protruding V-shaped hood and bumper lending prominence and authority to the front of an already imposing car.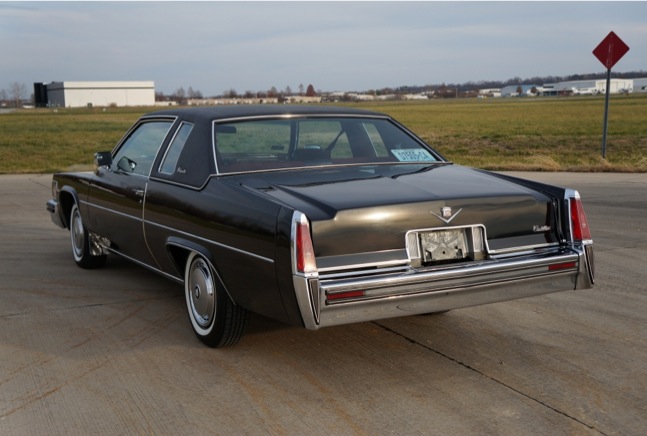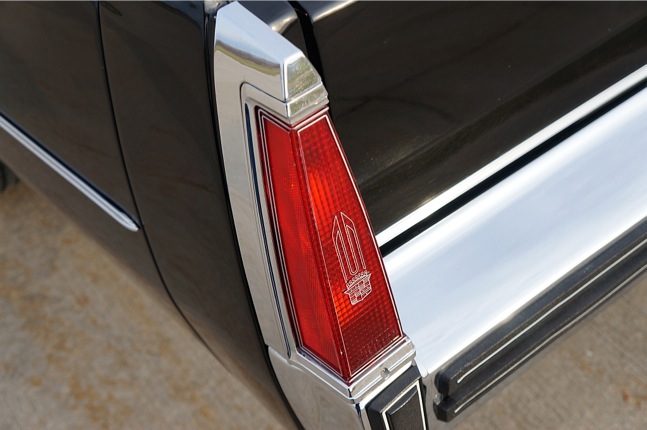 The rear, with it's trunk lid bulge, center crease, and half-height tail lights clearly influenced the new ATS. This is the work of famed designer Bill Mitchell, the man responsible for the iconic 1957 Bel Air, 1966 Riviera, and 1961 Stingray.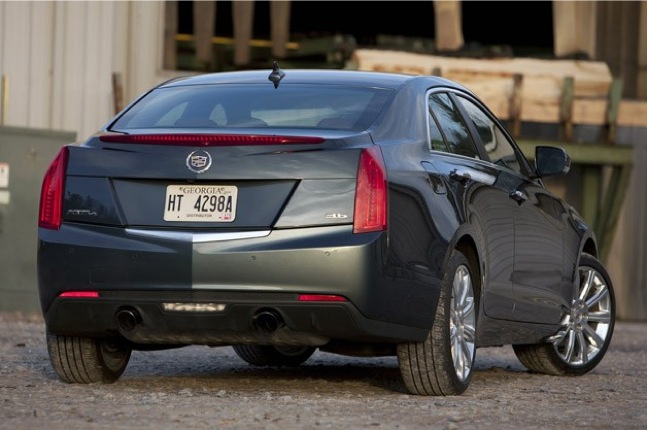 I have never driven a car that's drawn so much praise and attention. The public may know nothing about how slow and cumbersome it is by modern standards, but they can appreciate a well-preserved work of American art. There's a void in the market for an ostentatious, boldly styled full-size modern Cadillac (the truck-based Escalade doesn't count).
The Elmiraj/Ciel/Sixteen or whatever they want to call it can't come soon enough.
————————————————————
The only item that puzzled me about this car was the trunk. When I slid the badge aside to access the key hole I was greeted by a metal disc.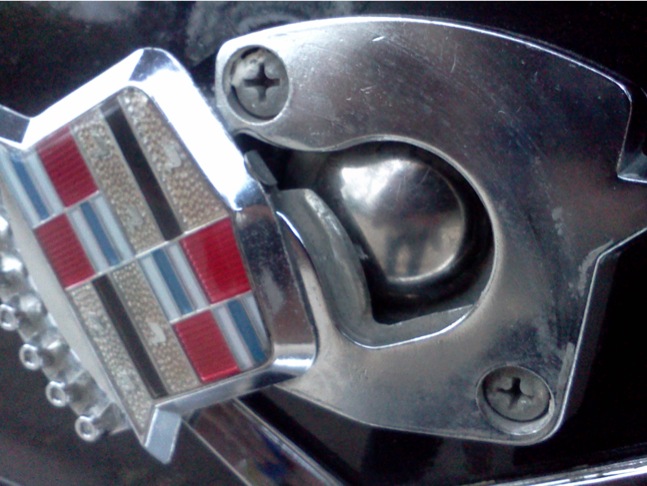 Weird. I removed the two philips screws which then revealed… the same disc.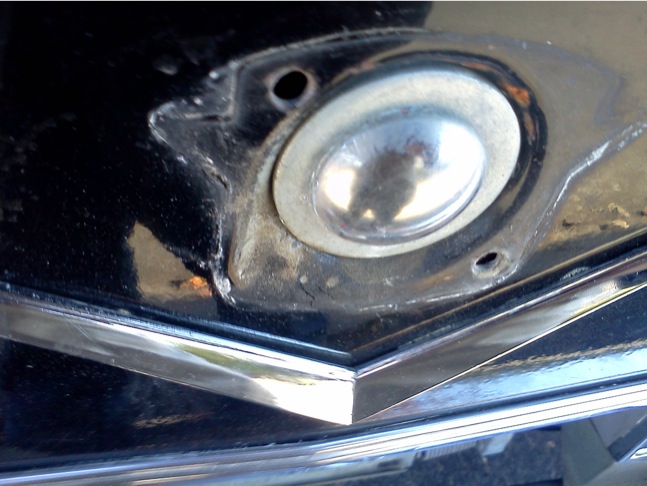 Apparently someone plugged the keyhole with a giant screw. I strategized for a moment, wondering not only how to get inside but fantasizing over what goodies may be waiting. Maybe there's a bag of cash or gold bars.
Eventually, I did what any Curious George would do and whipped out a drill.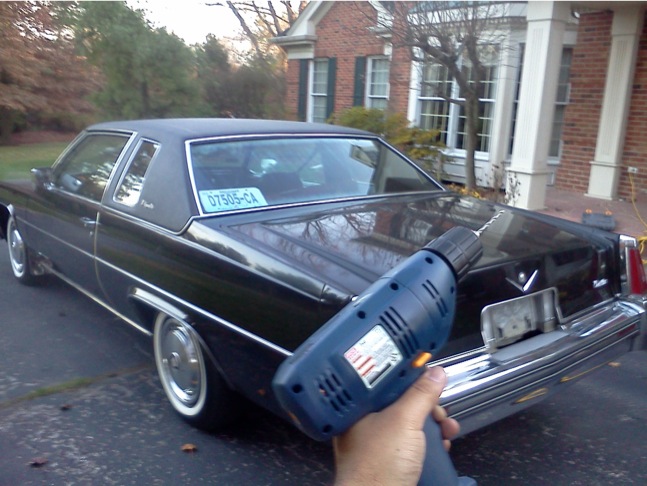 Finally, I was able to get inside, revealing a missing lock. I asked the Cadillac forum for ideas on why someone would do this to their car and learned that someone likely blocked off the key and installed a release button under the dashboard.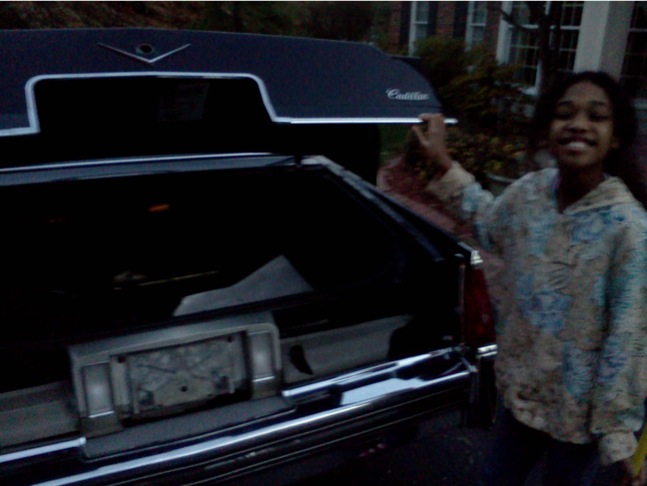 I crawled around under the steering column and there it was, a well-concealed white button that popped it open. This seems like a bizarre security measure until you remember how high crime rates were back then, especially in declining cities like St Louis. Before everyone who could packed up and left for the suburbs, a few holdouts remained in the city, hoping things would turn around as businesses left, schools decayed, and neighborhoods literally crumbled.
This clever setup allowed for easy trunk access while keeping thieves from breaking the keyhole and getting inside. Old cars are always full of surprises. [I still have no idea what the mysterious red handle in my Saab 900 does.]
————————————————————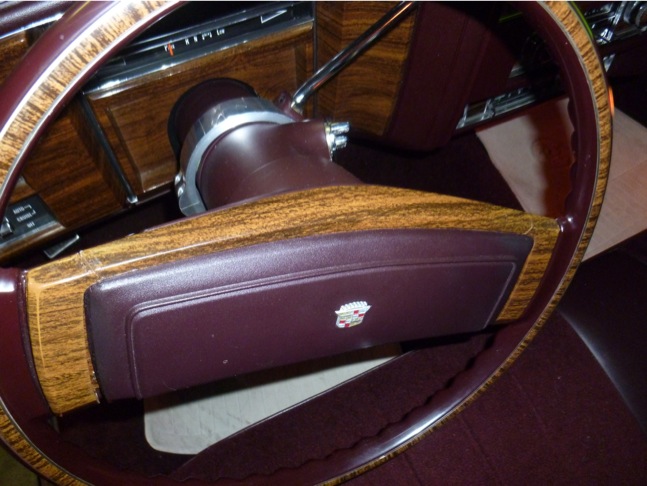 Around corners, the Deville isn't as cumbersome as you might believe. If you've ever driven a late 90s Buick without the touring suspension, it's similar. The thin-rimmed two-spoke steering wheel is comfortable to hold over long distances and the front end tracks straight and true. Pleasingly, there's no need for constant correction, an annoying trait that's typical of cars from this era.
Turns should be taken patiently as the white wall Firestone FR721 tires squeal noticeably when pushed. It's secure enough to cruise around town on a daily basis but nowhere in the realm of sporty. Back then, coupes were luxury statements rather than sporting versions of sedans. If you drive this Deville the way it was intended to be driven, you will be rewarded generously. Treat it like a BMW 135i and you'll find yourself upside down in a ditch.
Thanks to its reduced size and weight, this drives much like a modern car, perhaps not the most athletic iteration of one, but modern nonetheless. Wind noise is minimal and imperfections on the road surface are pleasingly muffled, though the harshest potholes still crash through the structure. Braking is at least better than expected — though power assisted with a strong bite, they were a bit sensitive. Perhaps the rear drums were in need of adjustment. I would suggest keeping a generous distance between yourself and the objects in front of you. This isn't a modern car with four-wheel ABS and ceramic discs.
As a Cadillac, one would expect this to be equipped with the latest and greatest of 1977, and it mostly is. Strangely, almost everything on the Deville was optional, even the clock. It could be ordered with fewer features than the Kia Spectra you drove in high school — power locks, tilt/telescoping steering, power seats, cruise, rear defroster, and even hub caps were extra-cost items. This particular example came with everything but a sunroof, tilt/telescoping steering wheel, remote-adjustment passenger side mirror, and leather. That's a nearly ideal combination of features as sunroof drains tend to clog on older cars and electronic gadgets are prone to failure.
While cars today are about the pursuit of on-board computers and network connectivity, there's a forgotten focus on look and feel. Computers age like milk left on the counter; the whiz-bang gadgets that dominate the dashboard of today's Lexus LS may look painfully obsolete in just five years. What remains, then, are the styling, comfort, and feel of car itself, the hard bits that stand the test of time. Thirty seven years later, this Coupe Deville still satisfies.
After just a couple months we sold this car to a collector of classic Oldsmobiles. I hope he gets as many years of enjoyment from this fine car as the original owner did.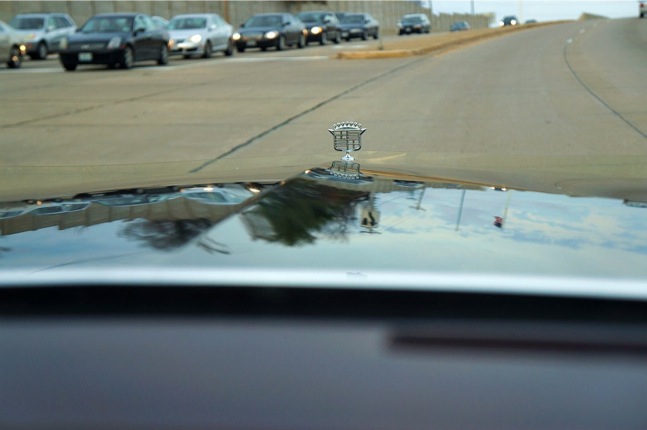 SPECIFICATIONS:
180hp 4bbl 425ci V8
TH400 3-speed automatic transmission
Power windows and locks
Electromechanical clock
Fake wood trim
AM/FM/8-track with four speakers
Power antenna
Cruise control
3-speed wipers
Fuel economy: Between 10 and 12 mpg.
0-60 time: Around 12 seconds. Relax, preppy.

Fast Tube by Casper