Chrysler K-Car Club President Faces Legal Trouble
Guy V. Coulombe is obsessed with Chrysler K Cars. He posts fake ads on Craigslist, demands payments from strangers for his club, and verbally abuses anyone who refuses to share his reverence for the Dodge Aries, Plymouth Reliant, and Chrysler Lebaron. He also has a knack for going on racist, anti-gay rants, as demonstrated by his comments on Jesda.com.
He's now raising money for his criminal defense, charged by the Huntington Beach PD with harassment: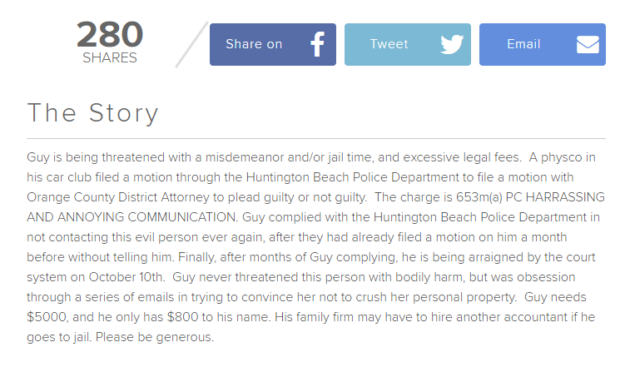 I don't know the details of the case but I can't imagine anyone more deserving of jail time and heavy fines.
On a somewhat unrelated note, Creeper Coulombe made it into the electronic version of Wired Magazine: