Quirks of the MD-80 Jet
Though salaries have fallen since the glory days of Pan Am, commercial pilots still retain an aura of importance. There's a professional gravitas that comes with the responsibility, skill, and knowledge involved in flying a complex, multimillion dollar aluminum tube filled with hundreds of innocent people. When your pilot speaks, you're inclined to listen.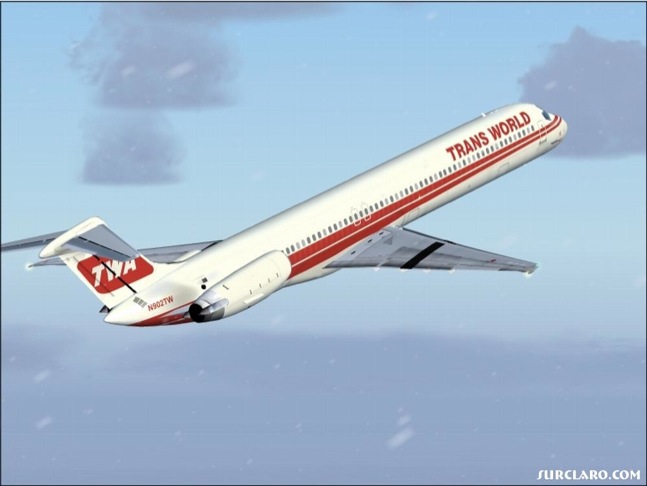 The pilot in this video mostly praises the MD-80 for its quiet and flexible cockpit, build quality, logical controls, and quirky features. The passenger experience, however, differs significantly.

Fast Tube by Casper
Customers tend to prefer large Boeing and Airbus jets for their wider, newer, and quieter interiors. Additionally, American Airlines and Delta, arguably two of America's least favorite major airlines, have hundreds of MD-80s still in service with dirty, aging cabins and narrow, oddly arranged seats. Those unfortunate enough to be seated in the back are subjected to the MD-80's engine noise, an uncomfortable experience for people with sensitive hearing.
That said, the McDonnell Douglas MD-80, built originally in 1979 as a successor to the Douglas DC-9, has one of the best safety records in aviation, noteworthy considering the large quantity built (2400 including entire DC-9 family) and still in service (more than 570 worldwide). Rising fuel costs have forced several units into retirement, replaced by more modern and efficient aircraft.
So, while your least favorite airline's filthy, cramped, and noisy MD-80s may give you the impression that you could fall out of the sky at any given moment, take solace in the myriad manual controls available to your pilot and the 35-year history of safe flights.
To give an automotive example, think of them as Chevy Silverado/GMC Sierra T400 pickups from the 80s and 90s with small block V8s. Maintained properly, they'll run forever, however crudely or inefficiently.