Part 2: Touring the South in Comfort (NC, GA, TN)
Part 1 – North Carolina, Trading Escalade for Lexus
Part 2 – Atlanta, World of Coca Cola, CNN
Part 3 – Nashville, Country Music Hall of Fame
Part 2: From Durham NC to Atlanta GA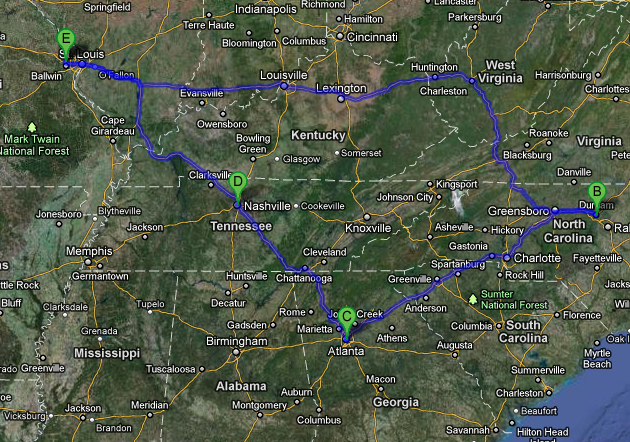 St Louis MO
Durham NC (traded LS430 for Escalade)
Atlanta GA (CNN, Coca Cola)
Dalton GA (Visited Austin, drove Roadmaster and Town Car)
Nashville TN (Country Music Hall of Fame)
St Louis MO
Total Distance: 1,785 mi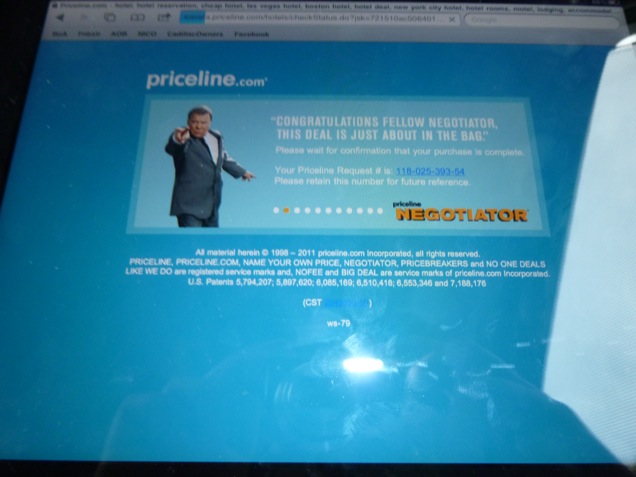 I pulled out my iPad and shopped for hotels in Atlanta.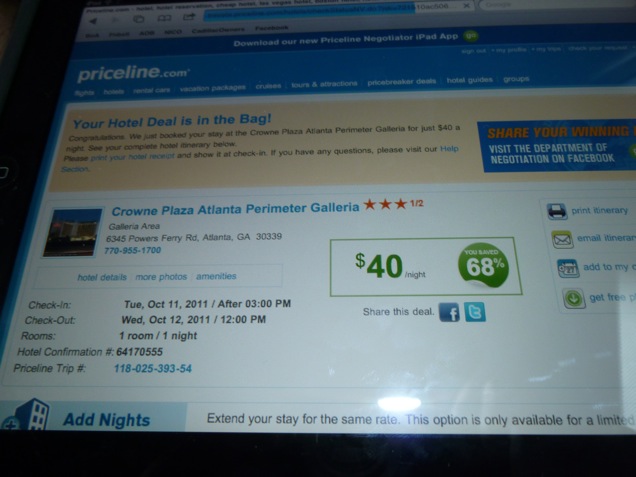 Ended up with a Crowne Plaza location for only $40, a smoking deal in such an expensive neighborhood, so I thought.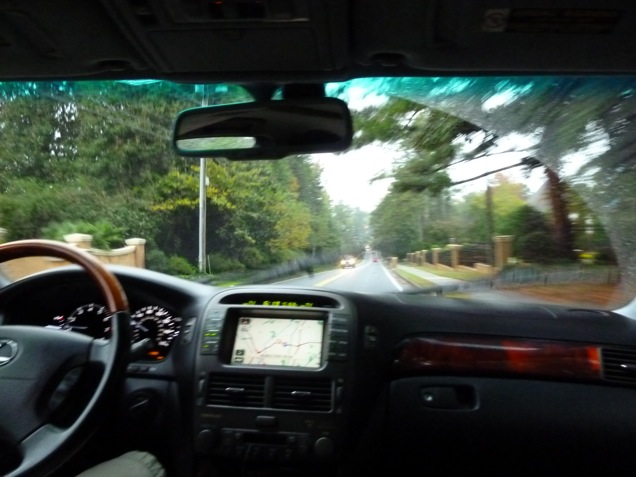 Nice suburb.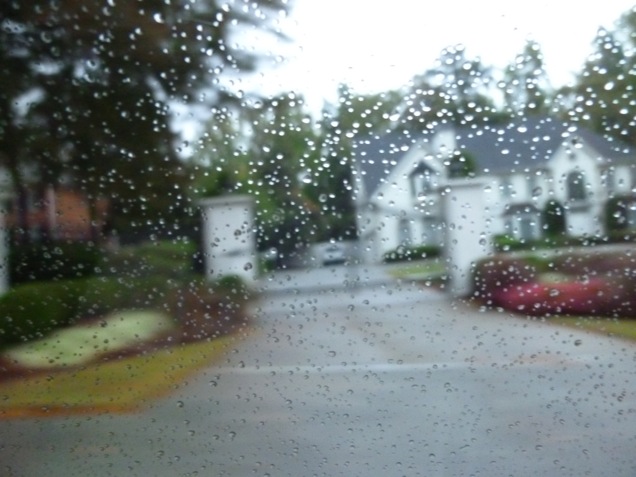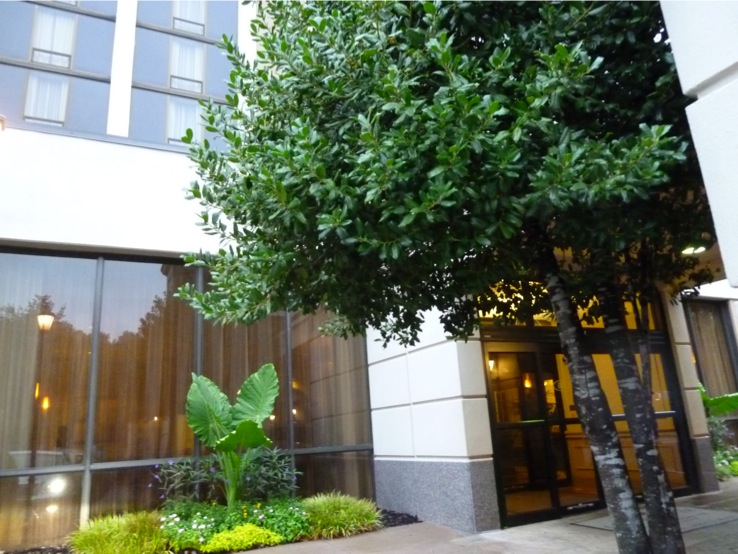 After looping around and getting lost, we finally arrived.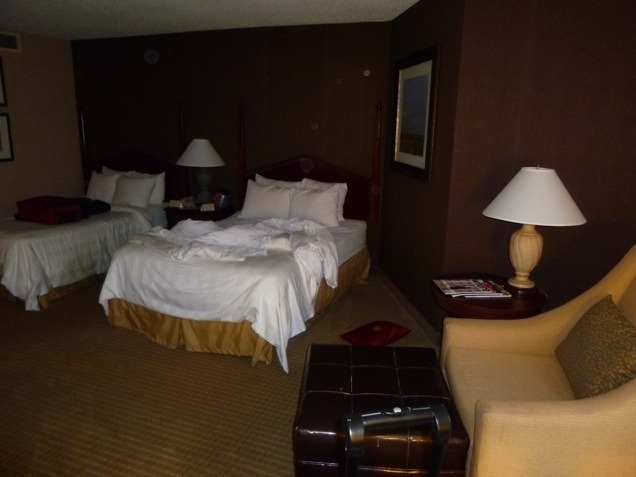 The beds were comfortable but the carpet was dingy and it smelled a bit like smoke.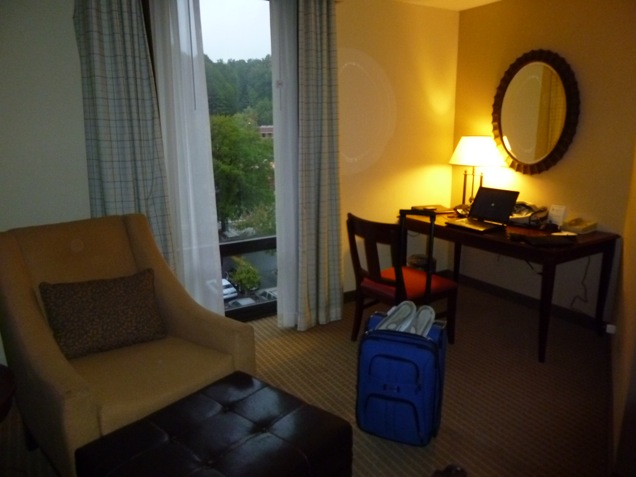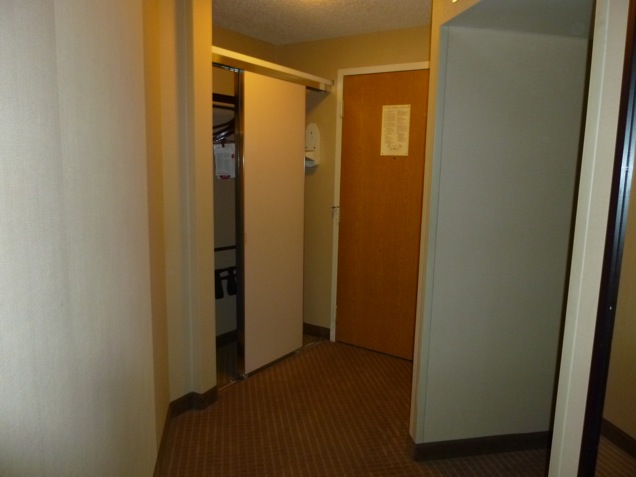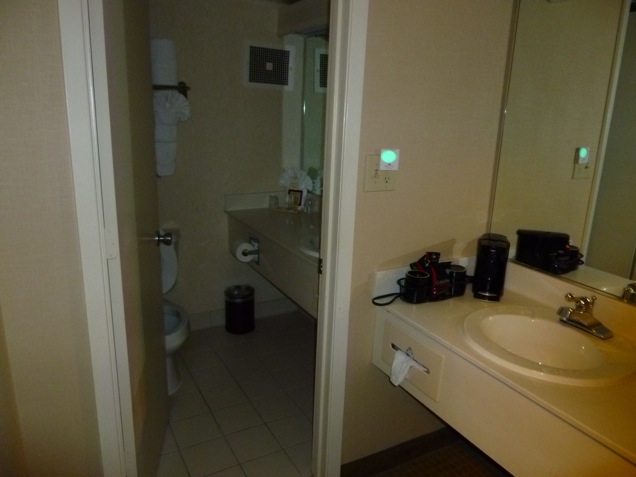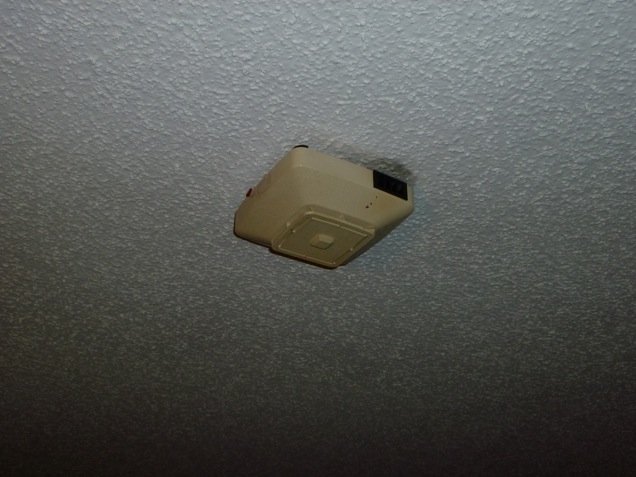 This smoke detector looks to be older than me (I just turned 30).
We were exhausted so we slept early.

Got up at around 6am and looked online for breakfast. Found a well-reviewed place called Goldberg's Bagels.
The Lexus navigation system is adequate, pretty decent for 2004 but rapidly its showing its age.
I left a scathing review on Priceline of Crowne Plaza Perimeter Atlanta.
In addition to the miserably ineffective heat and strange odors, I found roaches crawling around the following morning. I rang the front desk to let them know about the bugs as I was checking out, and their attitude was one of total indifference.
Below is a video of the drive to breakfast.

Fast Tube by Casper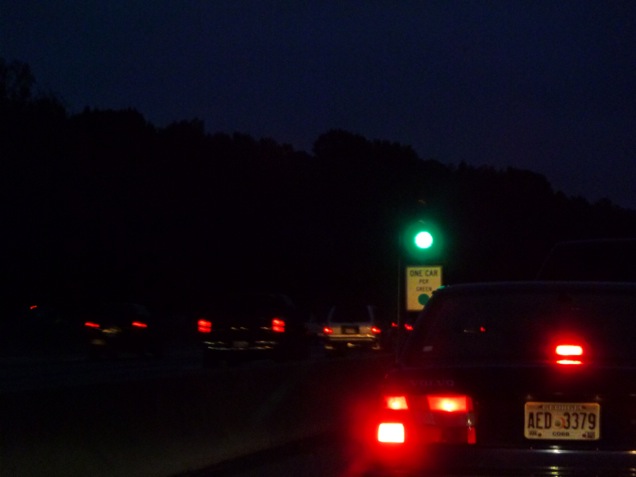 Atlanta traffic starts early, and heavy.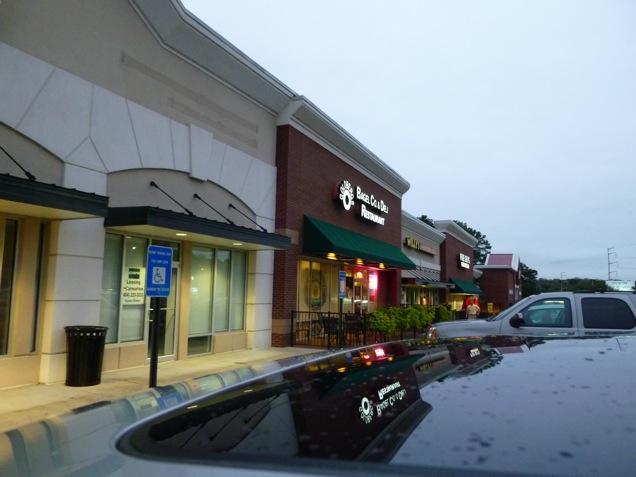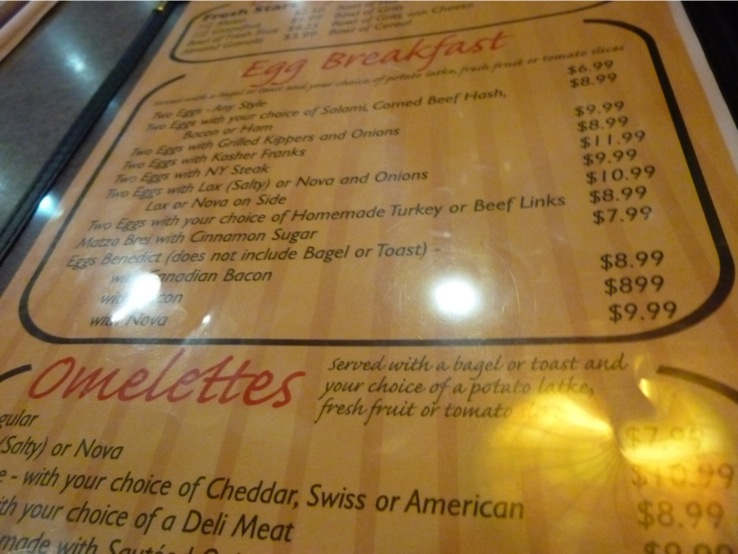 Appealing Jewish-inspired menu.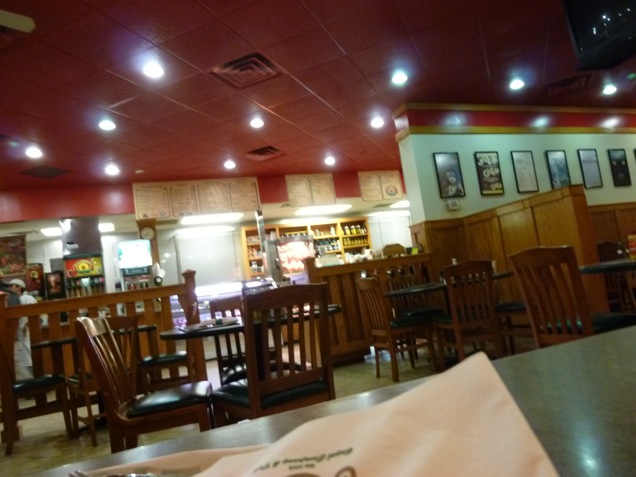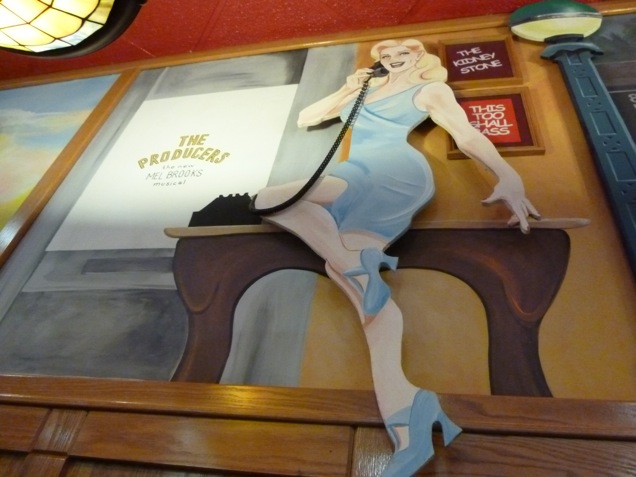 Interesting decor.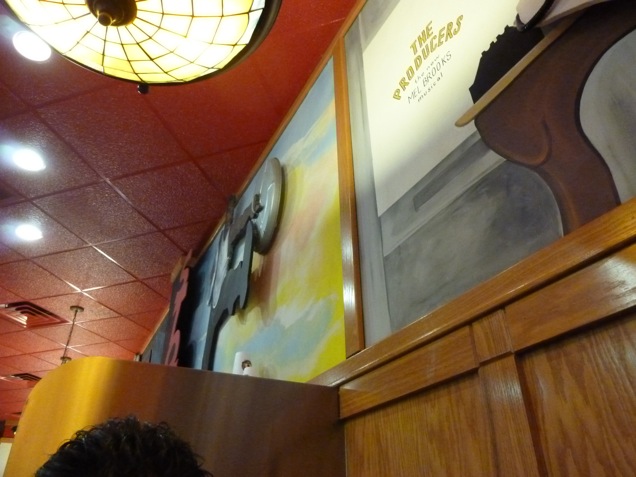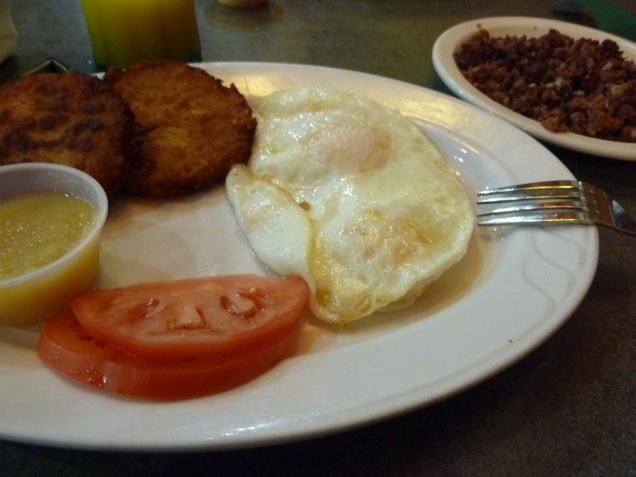 I ordered eggs, a fruit bowl, latke (potato cake), and corned beef. It was excellent, one of the highest-quality breakfasts I've had in a while.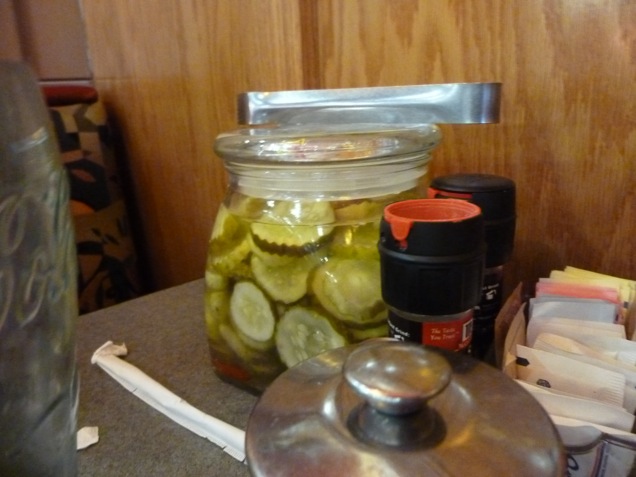 Some pickles.
We headed back to the hotel to look up tickets for the CNN tour and Coca Cola. They ended up being $30 per person for both. CNN wanted $50 for the Robin Meade Morning Express tour. That's a lot of money to see someone who may or may not be there.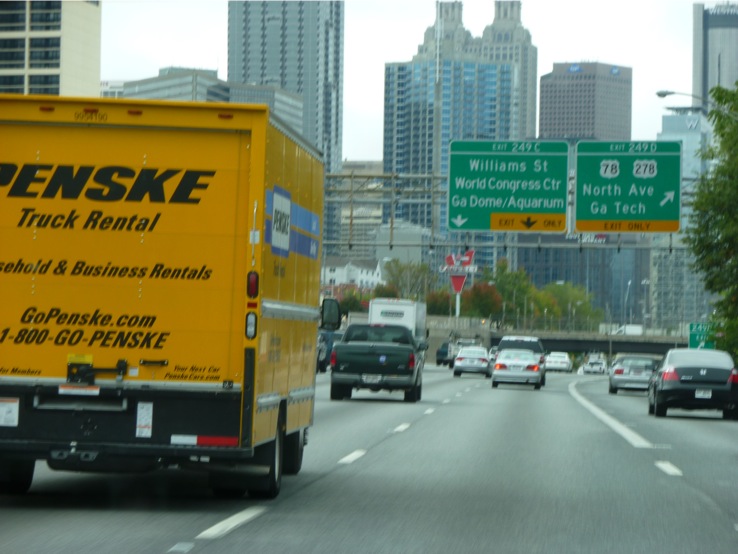 Heading into Atlanta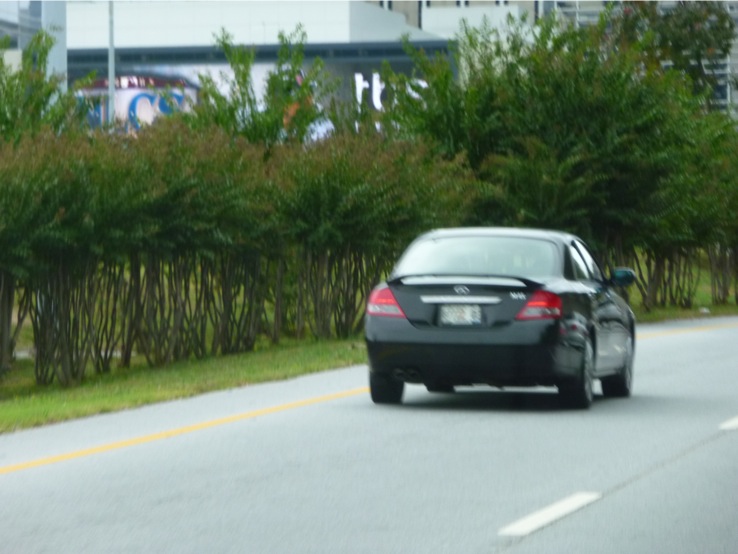 Sharp looking Infiniti M45.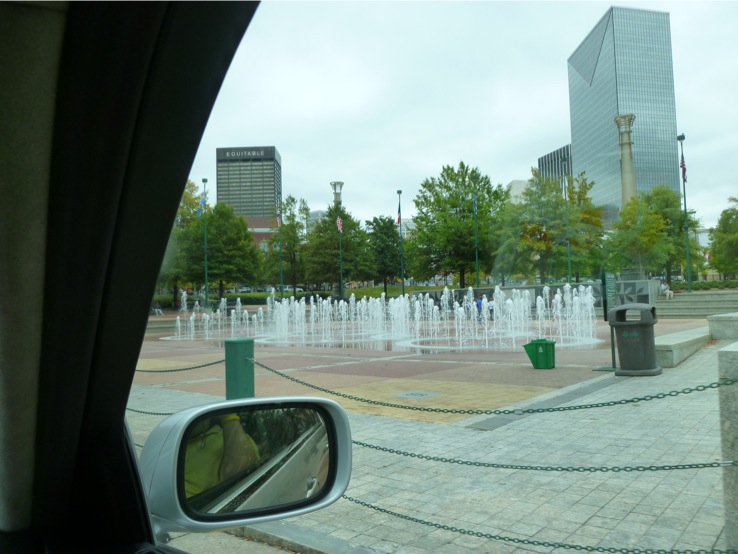 Driving through the park.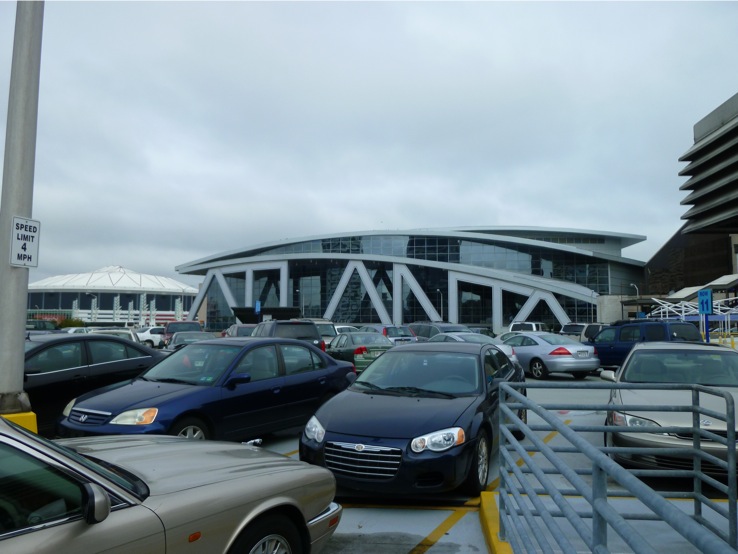 We parked across the street from CNN for $10.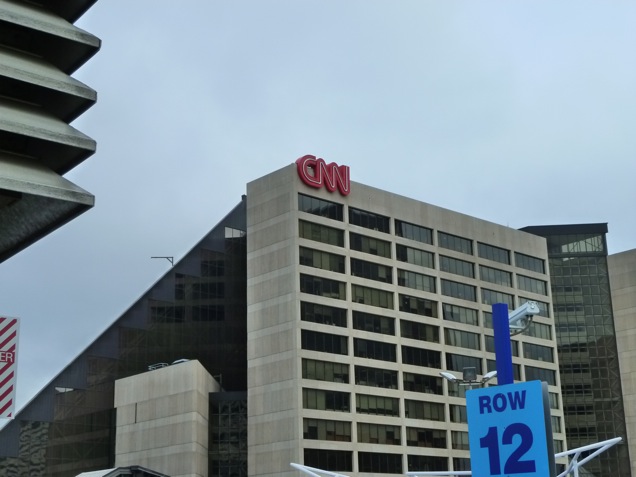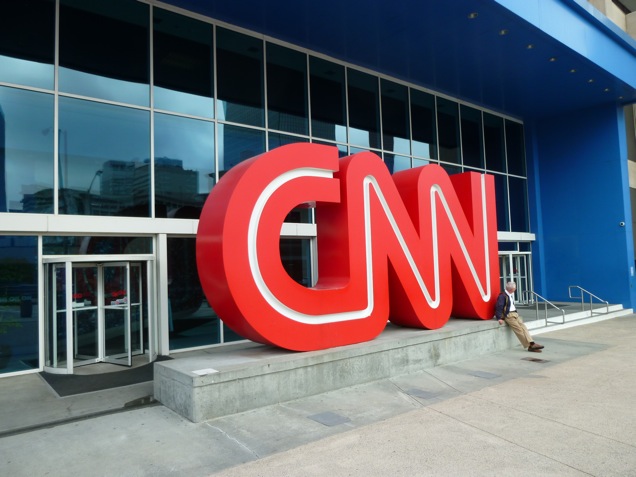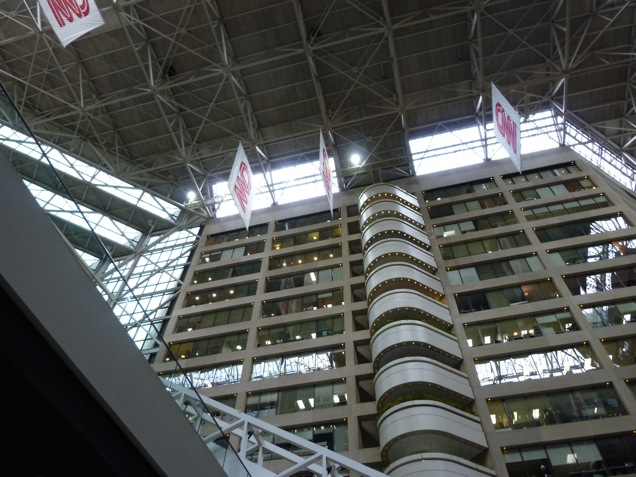 This used to be an amusement park, thus the layout.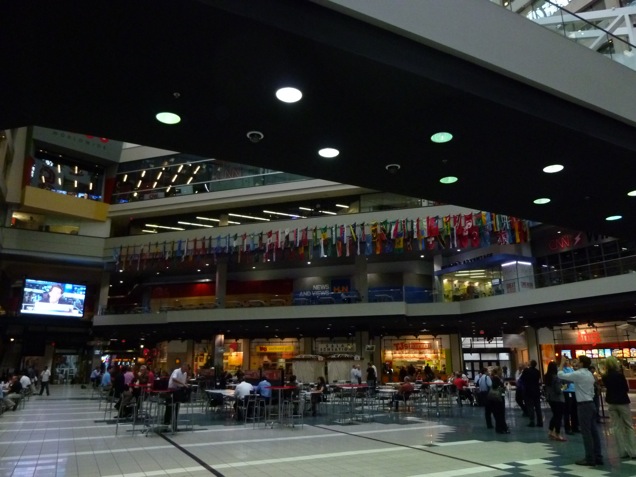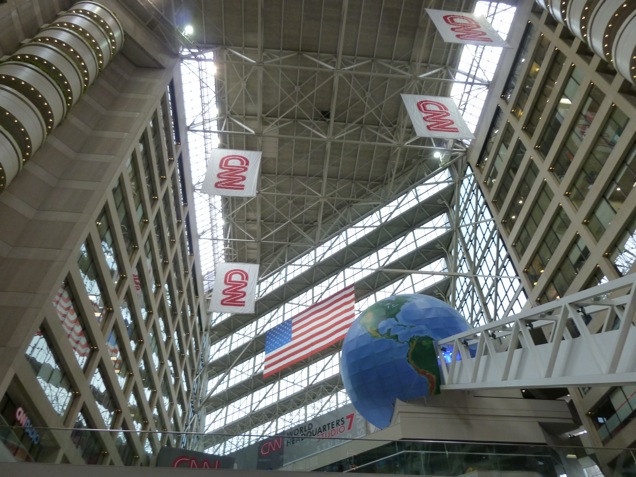 For the first six months, this building was home to the first indoor amusement park known as The World of Sid and Marty Krofft. The escalator (on the right) was intended to build suspense, verified by Guinness as the longest freestanding escalator in the world. The building was hit by a tornado in 2008.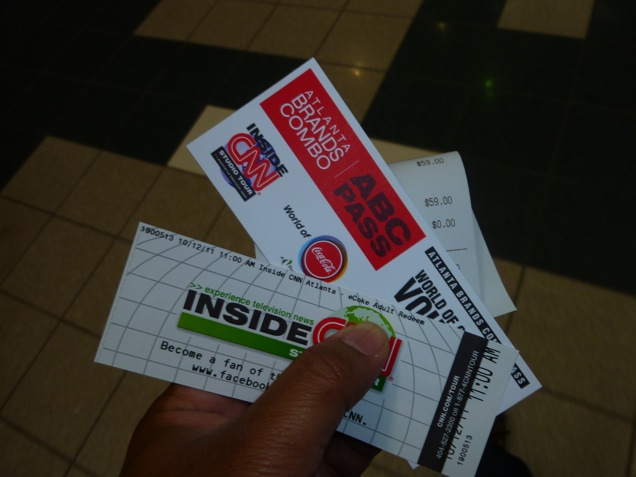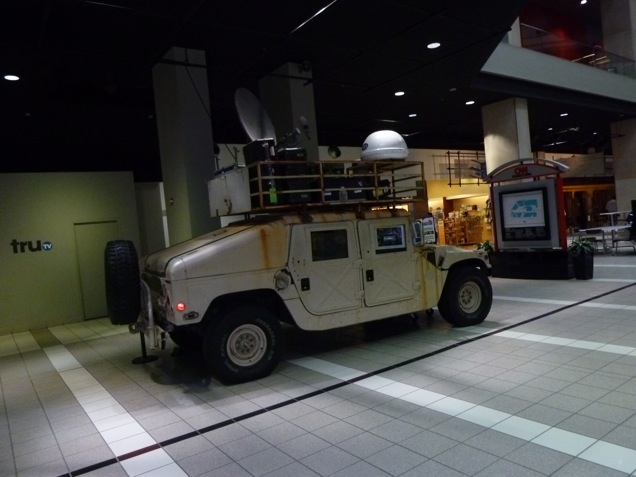 A genuine artifact from Desert Storm.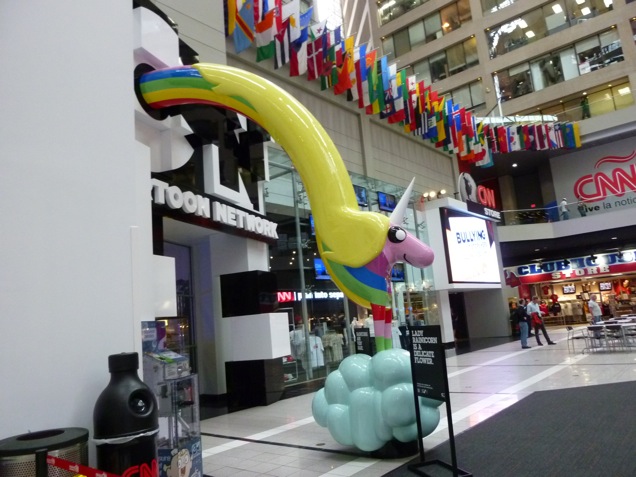 Gift shops and such.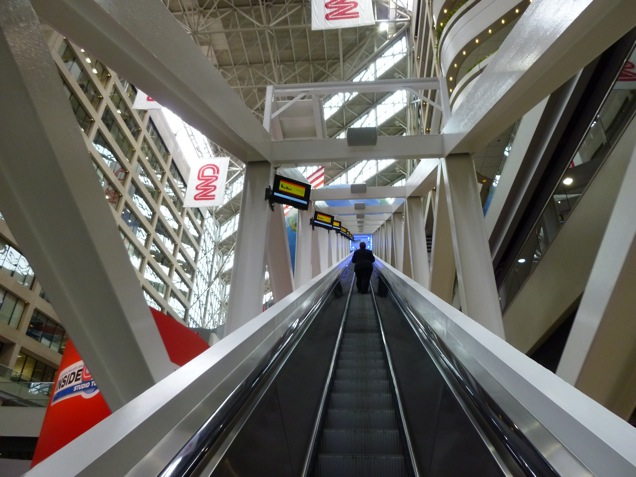 Eight stories, 205 feet long.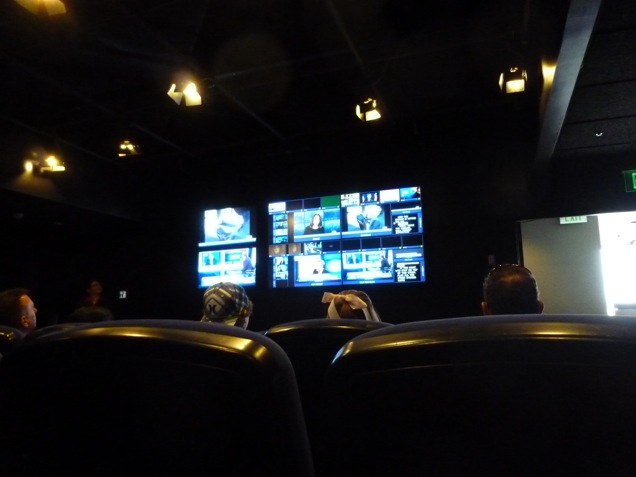 We were given a live glimpse of what they see in the control room, managing multiple feeds and using voice commands to sequence and direct them.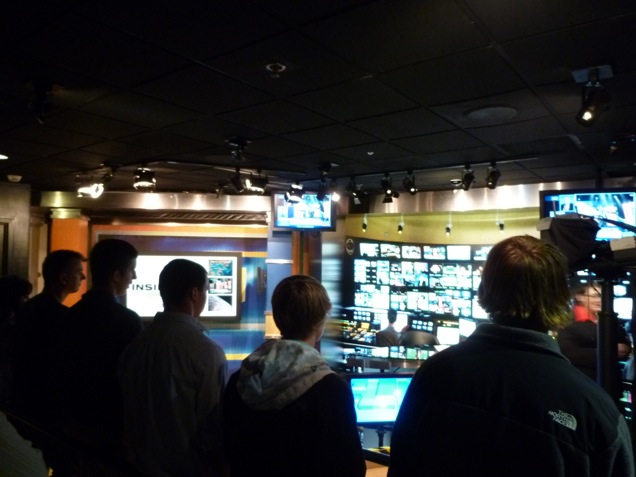 We then went into a simulated studio, complete with a touch screen, green screen, anchor desk, and teleprompter.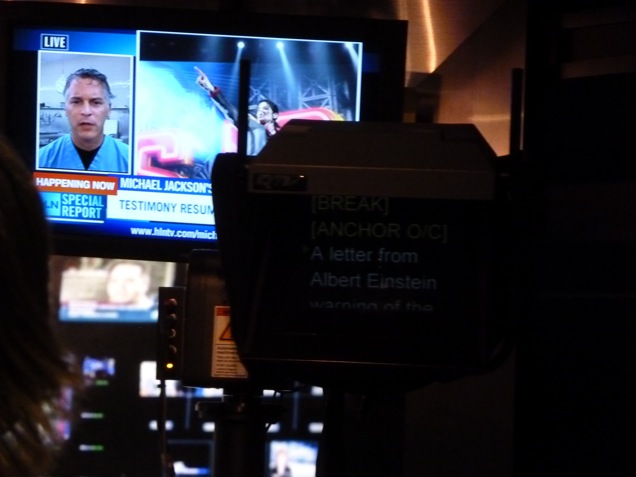 What the anchor sees. The papers on the anchor desk mirror the teleprompter feed, available to read in case of a teleprompter glitch.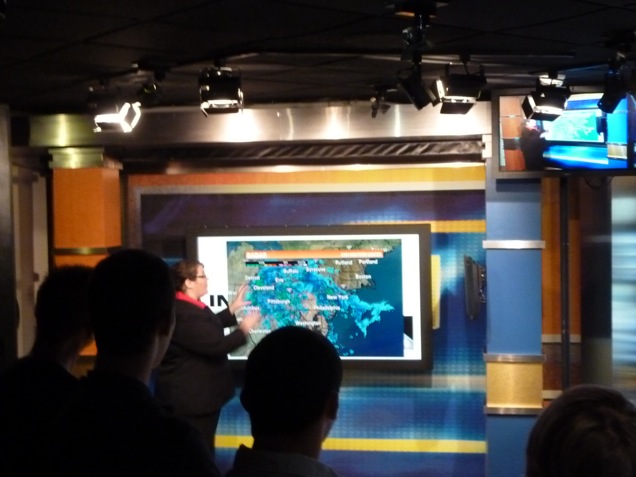 Our tour guide demonstrated the fancy touch screen.

A demo of the traditional green screen. A volunteer put on a green cape. His head floated over the northeastern United States.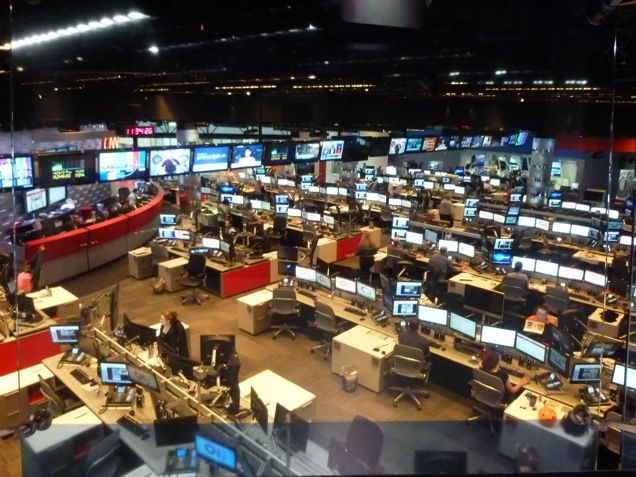 The news room. They receive tips and scan for information. After confirming with two sources, they submit it to editors who then decide what to use on air.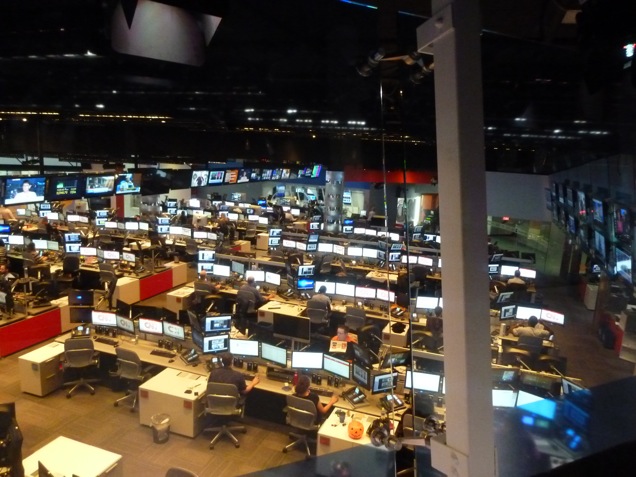 In the far back you can see a conference room separated by glass doors. That was the original broadcast studio, and this was the newsroom you saw in the background.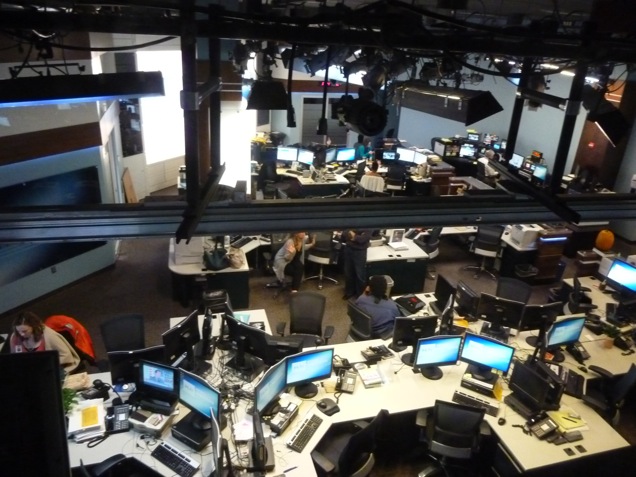 Another newsroom.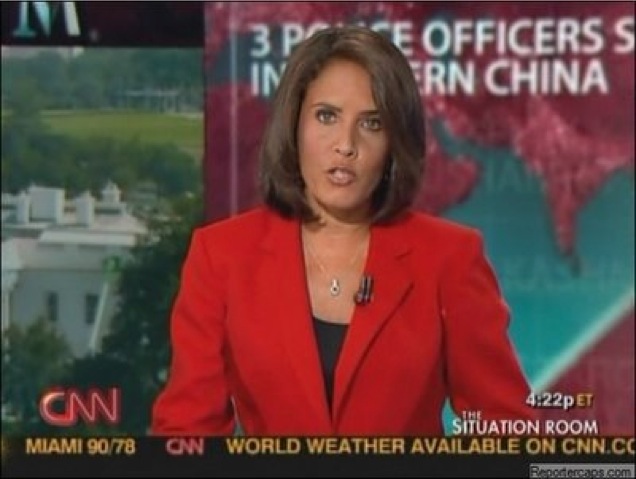 We got to see Suzanne Malveaux doing a live broadcast. The studio was in a room separated by glass. Photography was not permitted.
We also visited the studio used for Morning Express on Headline News, but again, photography was not permitted.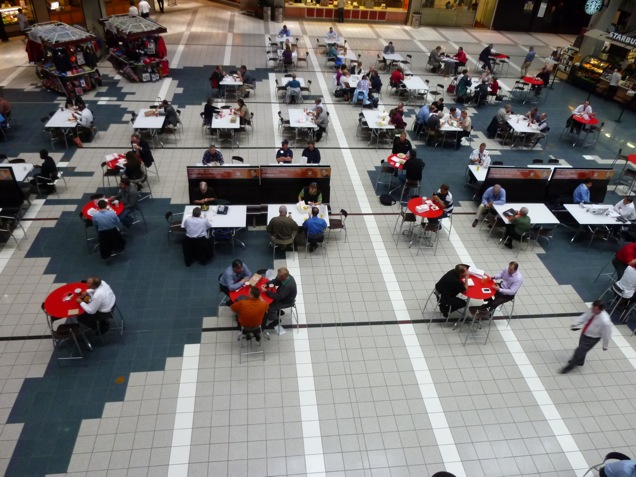 There used to be an ice rink on the main floor. It was changed into a map of the world.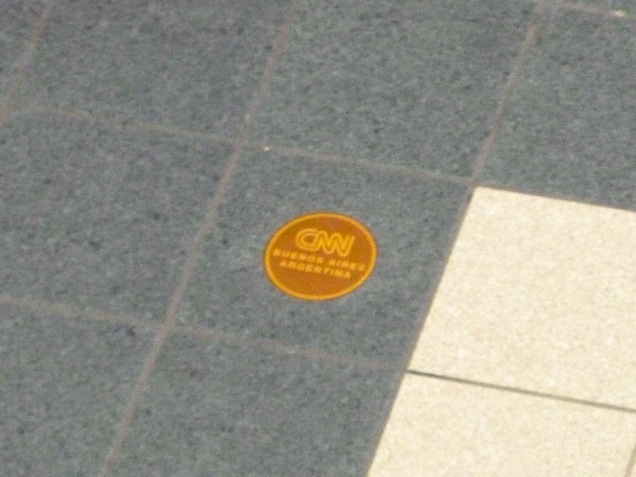 Brass medallions on the floor indicate locations of CNN's international news bureaus.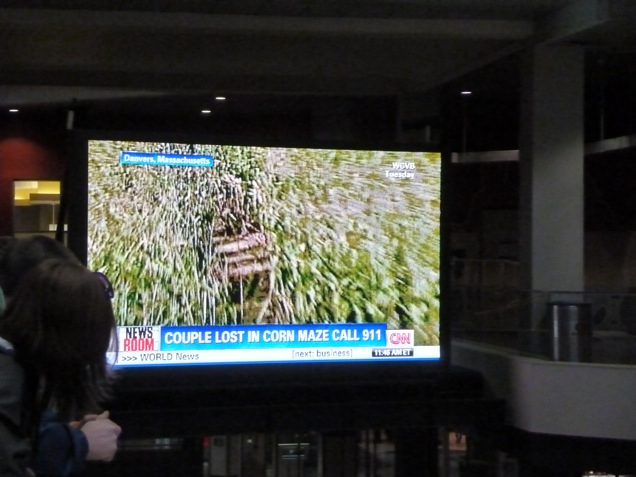 A not-so-bright woman called 911 because she was lost in a corn maze. She was only 25 feet away from the exit when she dialed.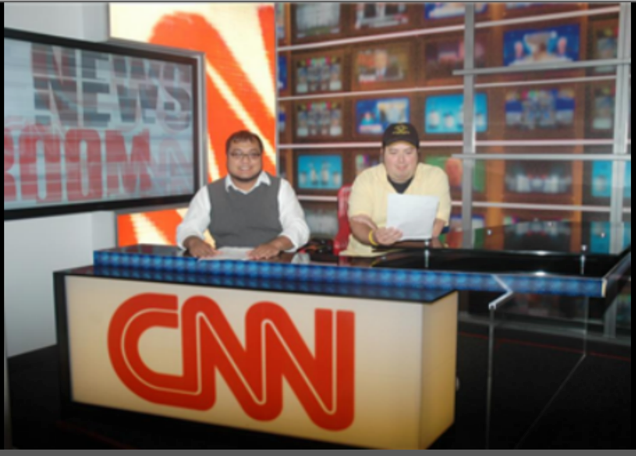 Earlier in the tour, at the top of the escalator, they took our photos. We bought one at the gift shop.
The real printed photo is much sharper.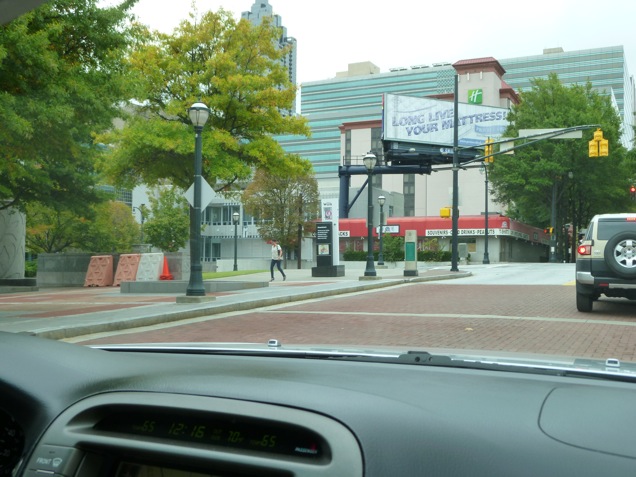 We headed a few blocks down to the "World of Coca Cola"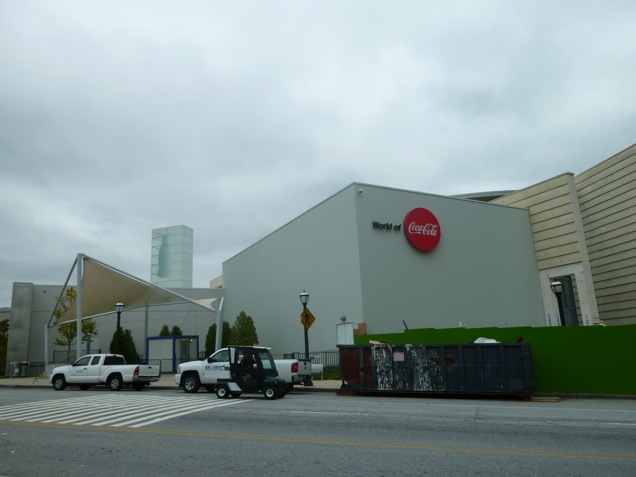 Inside were museum exhibits, a "4D" theater with water and moving seats, promotional films, a small in-house bottling facility, a small theater playing old Coca Cola ads, and most importantly, a tasting room for sampling Coca Coca products from around the world.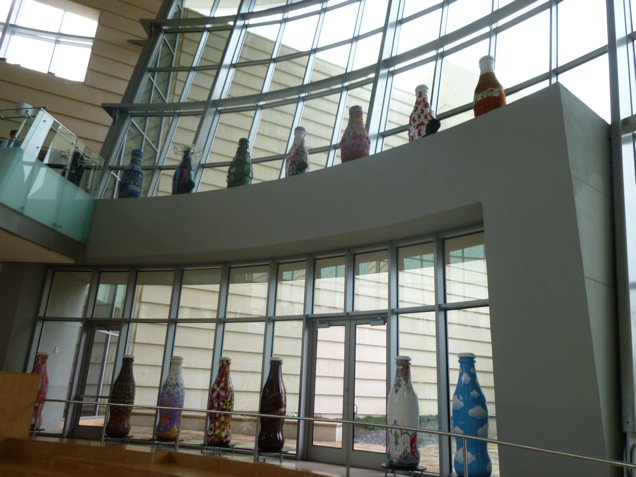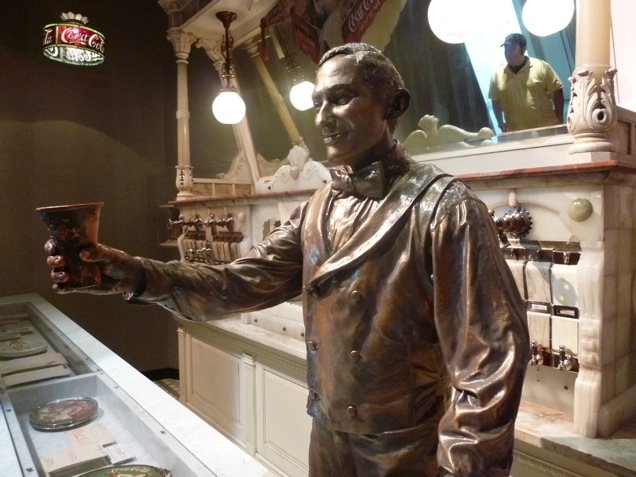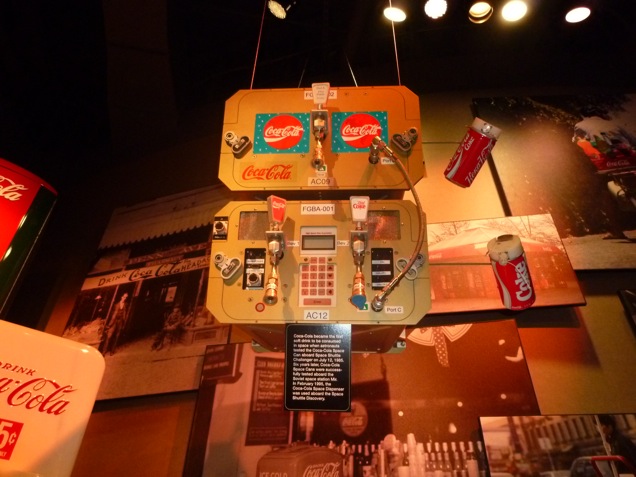 The first soft drink consumed in space!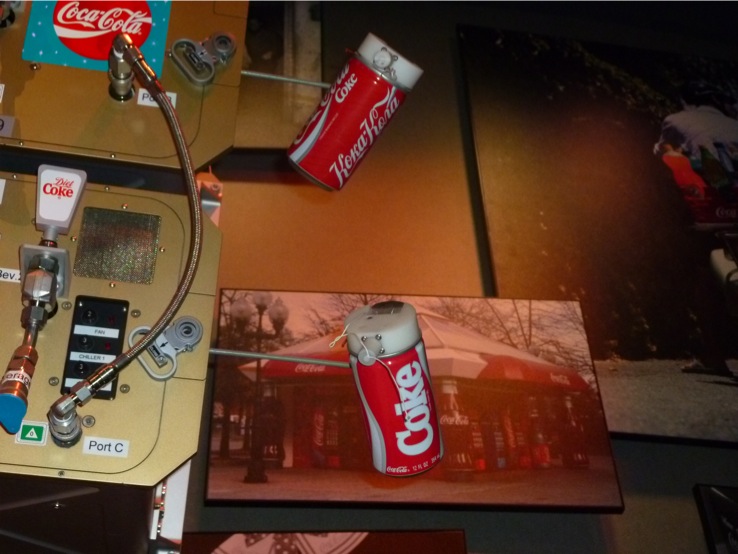 Space cans.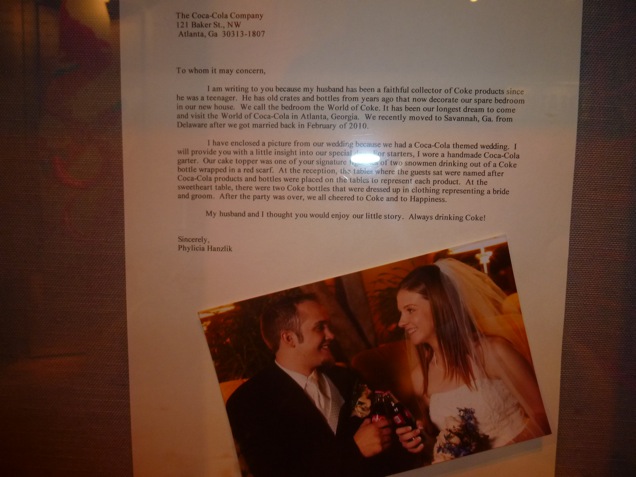 I predict diabetes in their future.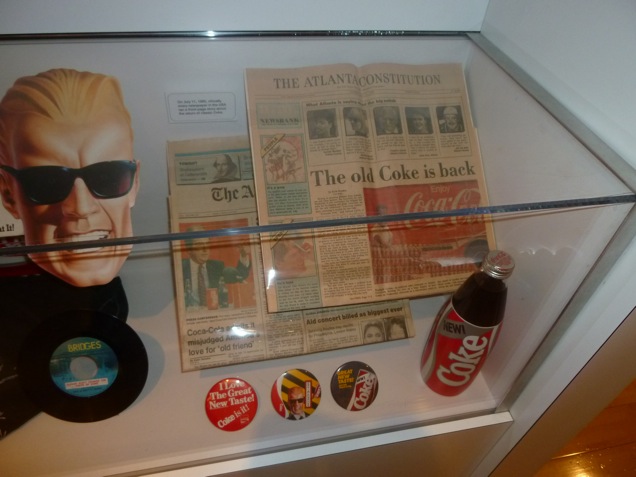 They covered the New Coke debacle.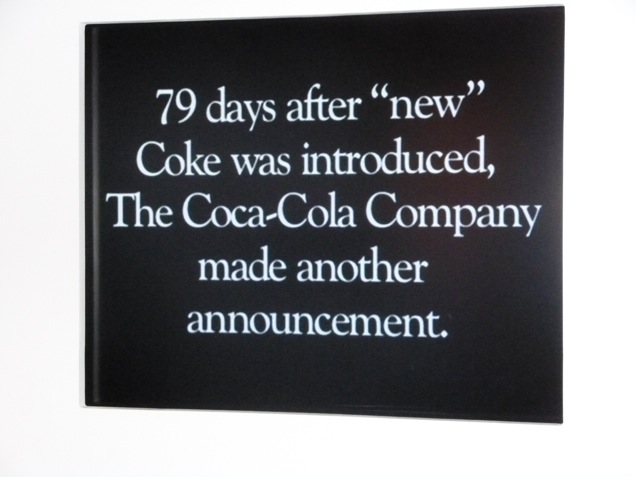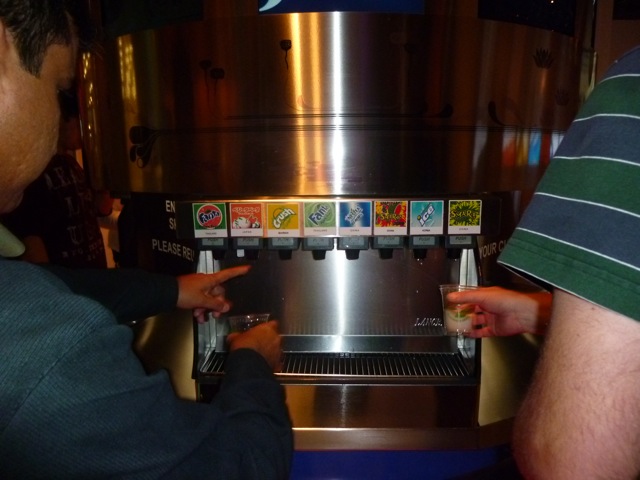 Several fountains dispensed drinks from around the world. I enjoyed most of the Asian beverages, especially the apple soda from China (far right), the Melon Frosty Fanta from Thailand (far left), and Bahrain's Pineapple Crush (third from left).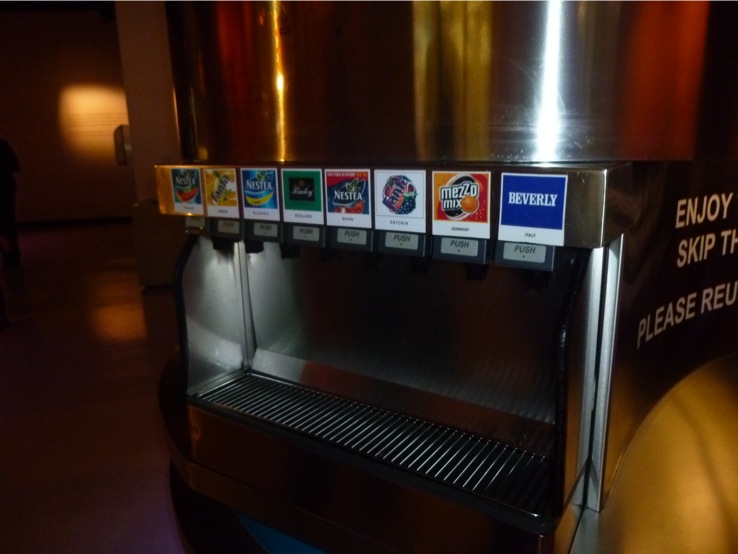 I think I was the only person to like Beverly, a bitter Italian grapefruit flavored soda. I contacted Coca Cola asking where I could find it in the US; they said it was only available in Italy and at the World of Coca Cola in Atlanta.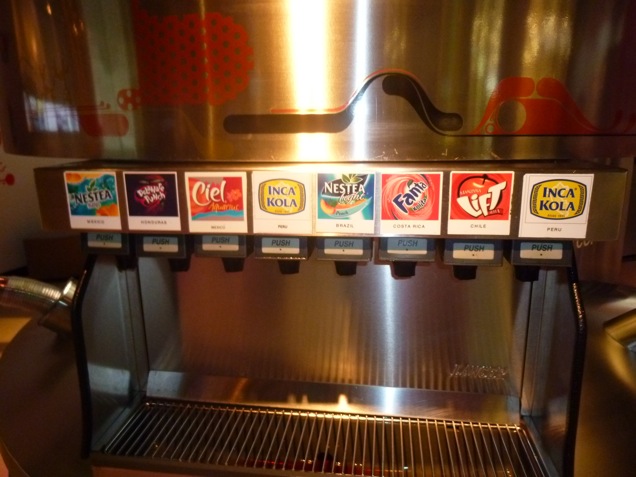 I don't know why anyone in Honduras would name a drink "Delaware Punch" I assumed it would taste like sewage, much like the state, but it was grape.
I've had Inca Kola before and enjoyed it.
Manzana Lift had a punchy flavor.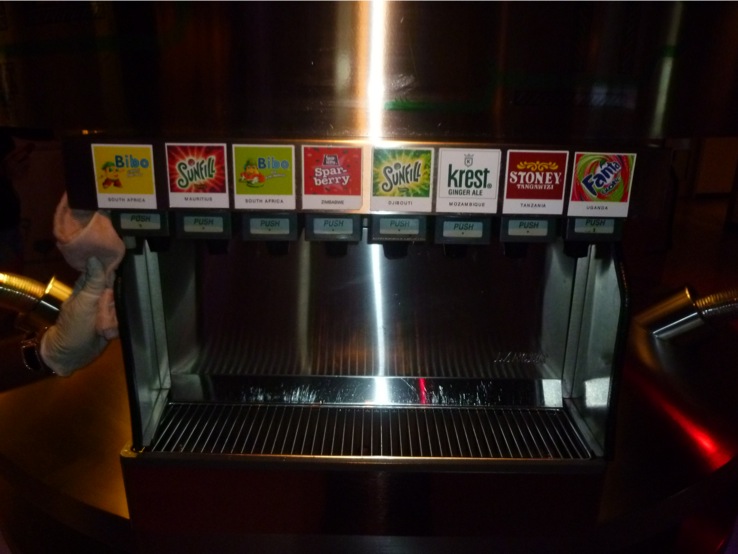 The African drinks were sweet but with less 'brightness'. Uganda's Fanta was delicious.
Krest Ginger Ale had a nice spice to it.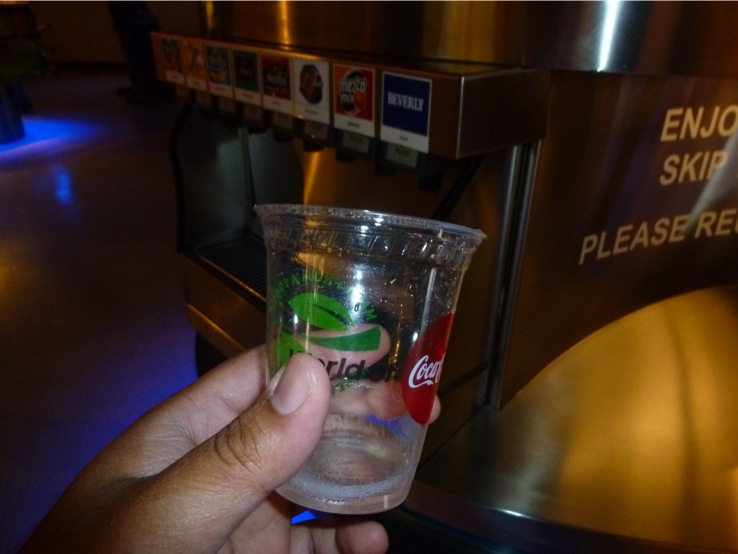 Sampling cups.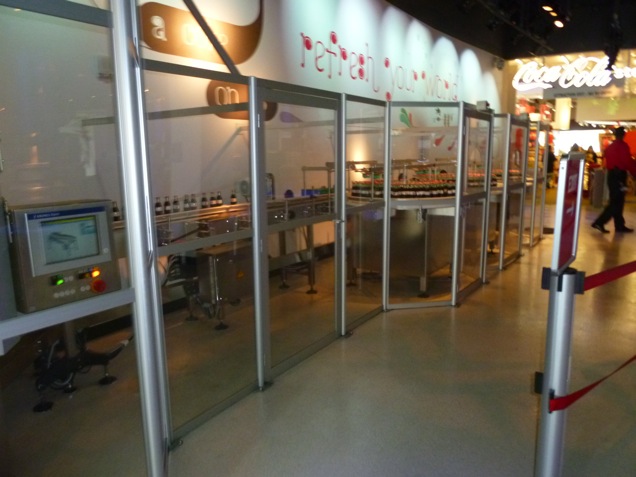 Everyone was given a complementary glass bottle of Coca Cola, made here minutes earlier.
After trying to be a badass by sampling everything, I felt a bit ill. Drinking original Coca Cola was a welcome relief.
The rest of the Coca Cola pictures are below:

The Coca Cola 4D theater was more irritating than involving. The chairs were supposed to rock back and forth to simulate motion. Instead, I felt like a baby being shaken to death. And instead of light mists of water to simulate being outside or near a body of water, I was squirted in the face with a coarse stream, as if some asshole was standing in front of me, pissing in my face.
We headed north to Dalton to see Austin, a friend of ours.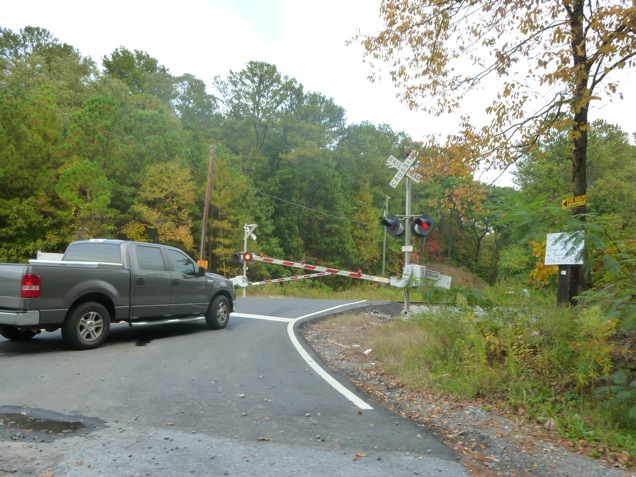 I don't remember why we got off I-75, but a train was just here and I missed it.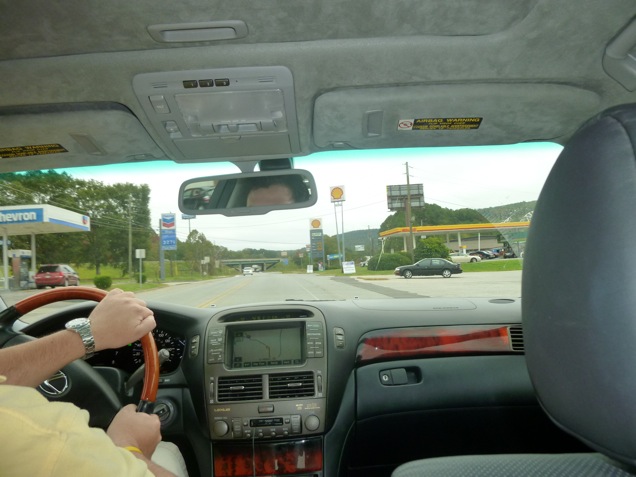 The Lexus gave not-so-compete directions to Austin's house…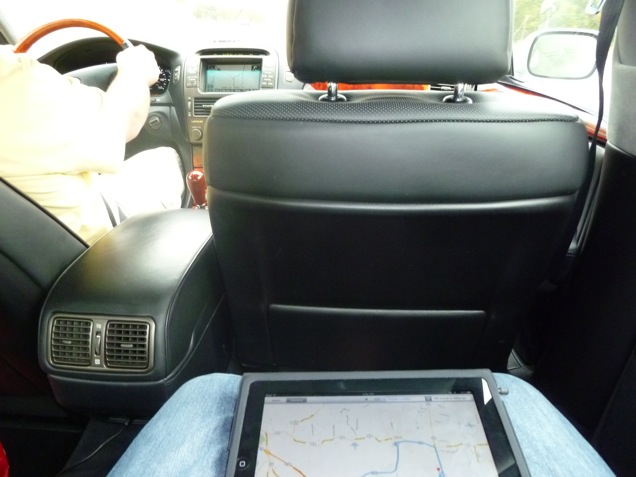 …so I pulled it up on my iPad. Google's directions aren't that great either, but with the two systems combined, we managed to find it.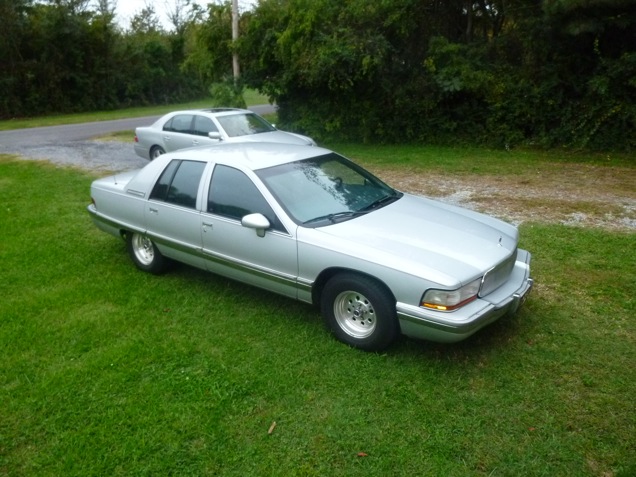 I got to drive Austin's Town Car as well as his Roadmaster.
You can read my review of both cars here.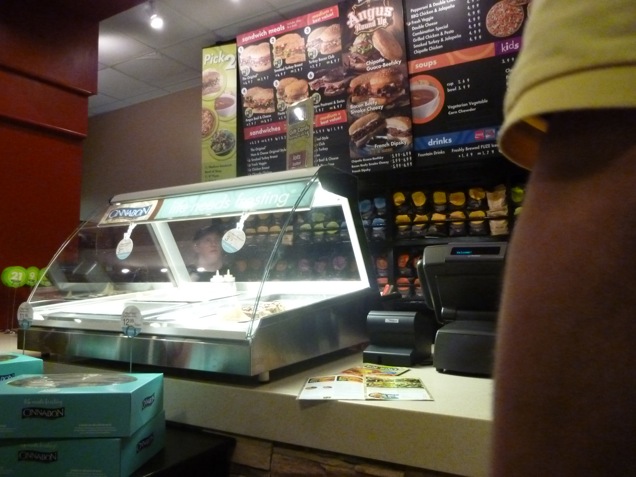 We headed to Schlotzky's for dinner. I MISSED SCHLOTZKY'S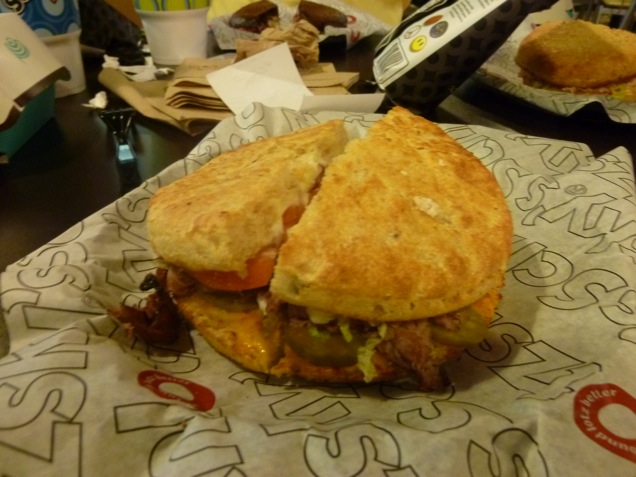 So. Much. JOY.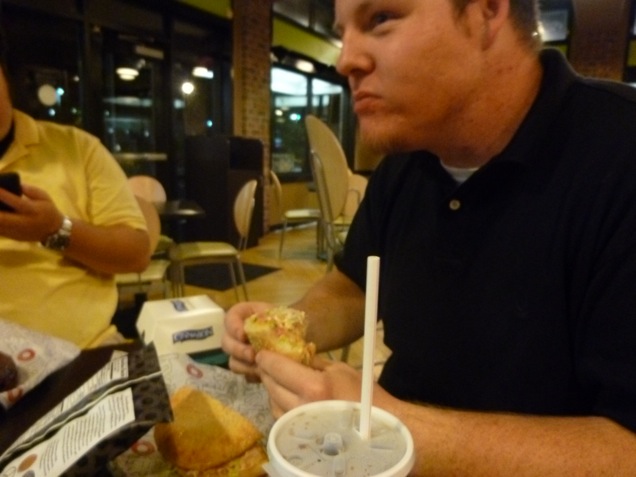 After a few hours of driving each other's cars and goofing around, we were exhausted. Ian and I hit the road and wandered over to Nashville.
Continued in Part 3
Part 1 – North Carolina, Trading Escalade for Lexus
Part 2 – Atlanta, World of Coca Cola, CNN
Part 3 – Nashville, Country Music Hall of Fame