Part 1: Touring the South in Comfort (NC, GA, TN)
Part 1 – North Carolina, Trading Escalade for Lexus
Part 2 – Atlanta, World of Coca Cola, CNN
Part 3 – Nashville, Country Music Hall of Fame
In early October of 2011, my friend made an offer in a 2004 Lexus LS430 with his 2007 Escalade as a trade-in. I was, for once, burned out on travel and reluctant to go, but I tagged along anyway.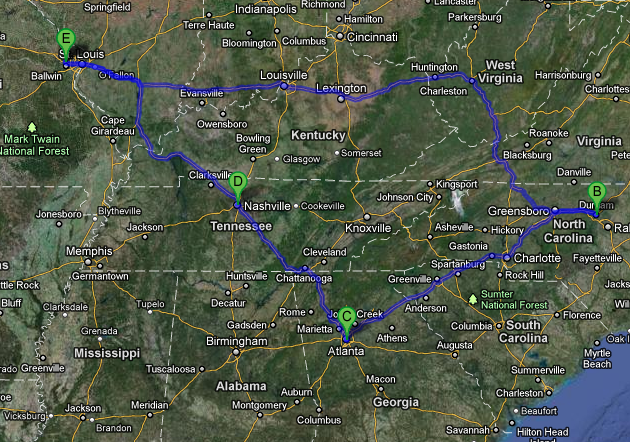 St Louis MO
Durham NC (traded LS430 for Escalade)
Atlanta GA (CNN, Coca Cola)
Dalton GA (Visited Austin, drove Roadmaster and Town Car)
Nashville TN (Country Music Hall of Fame)
St Louis MO
Total Distance: 1,785 mi
My dog stayed home for this one. We loaded up the Escalade and headed east.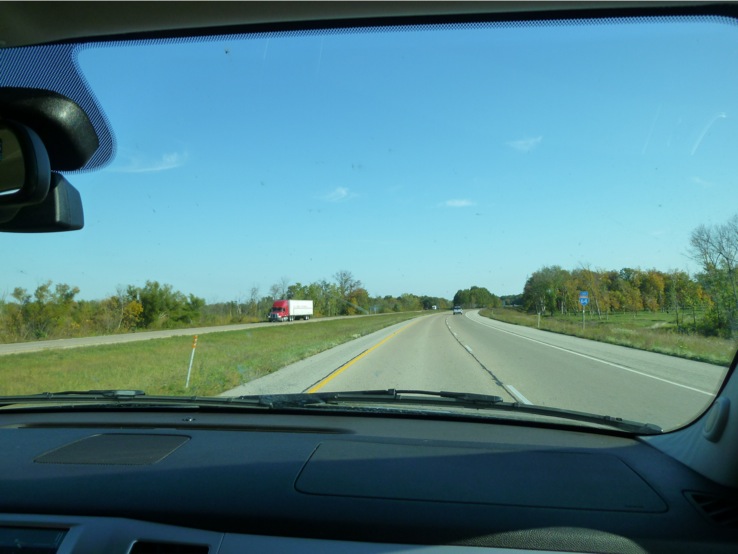 I PASSIONATELY HATE DRIVING THROUGH ILLINOIS.

The Escalade's ride quality and seating comfort were superb but the wind noise, a common problem for 2007 Escalades, was rather annoying.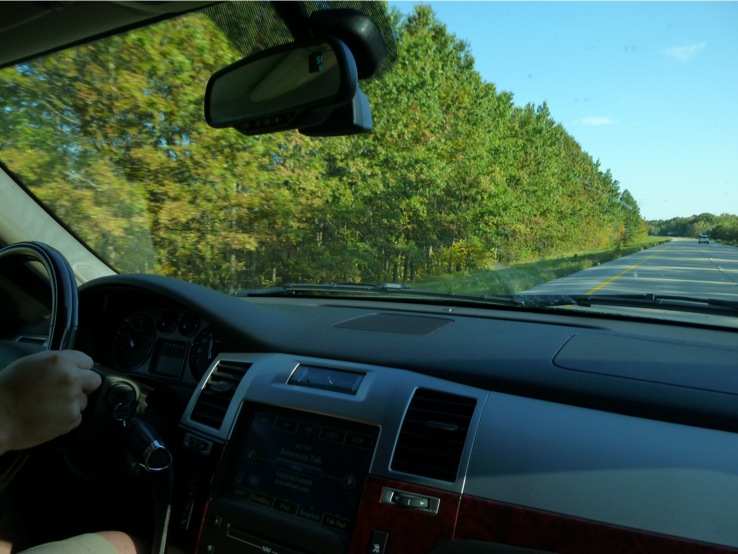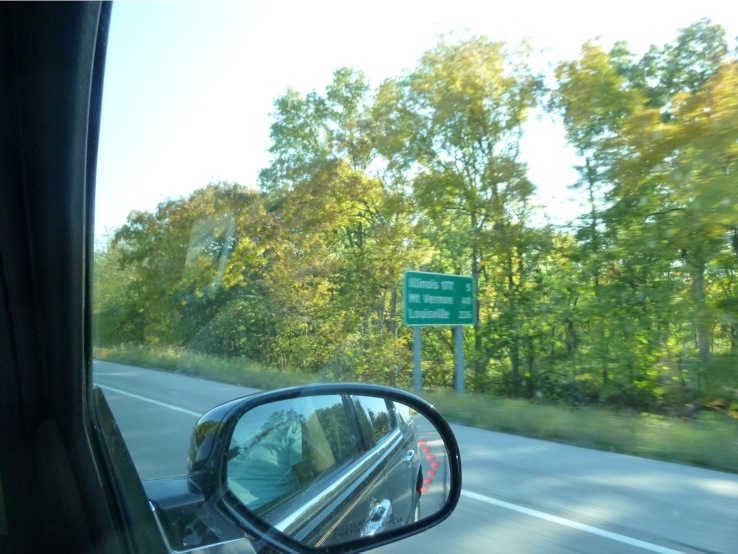 *sigh*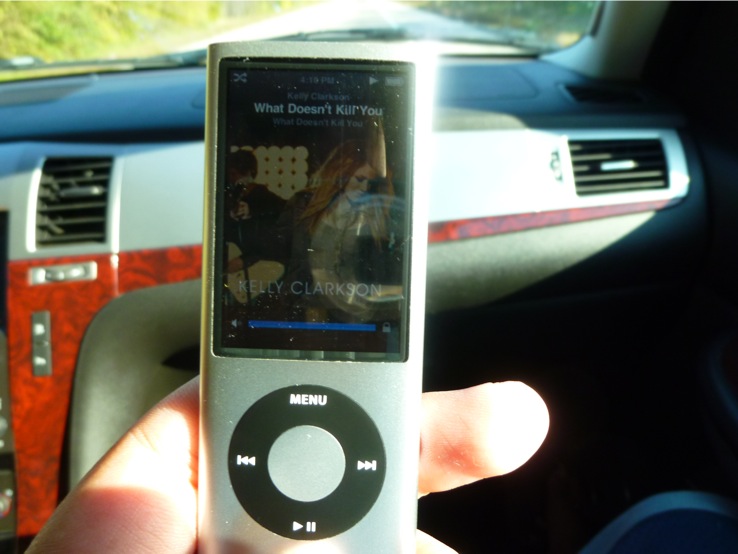 Thankfully, I packed my iPod, iPad, and Thinkpad so I had plenty to keep me occupied while we traversed the Land of Bland.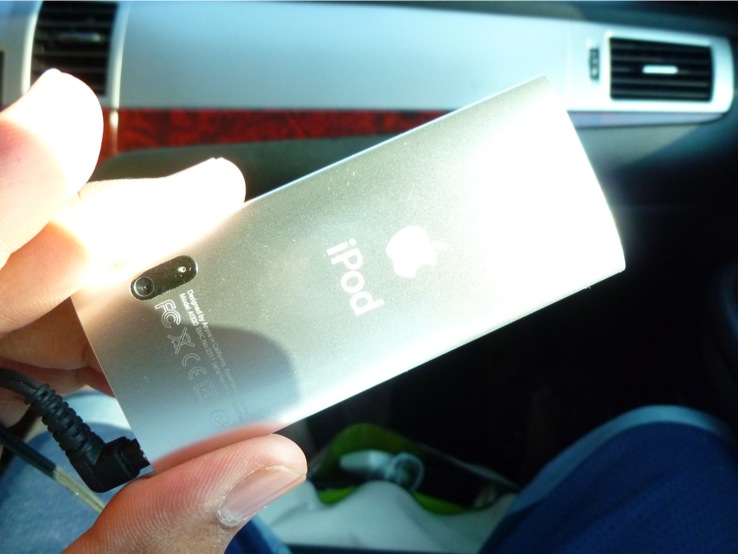 I just ordered a fifth-generation iPod Nano from Cowboom. I can't understand why it has a video camera.
The FM tuner is sort of handy as well as the spoken menus for the blind, and the sound quality is the best of any iPod I've ever heard.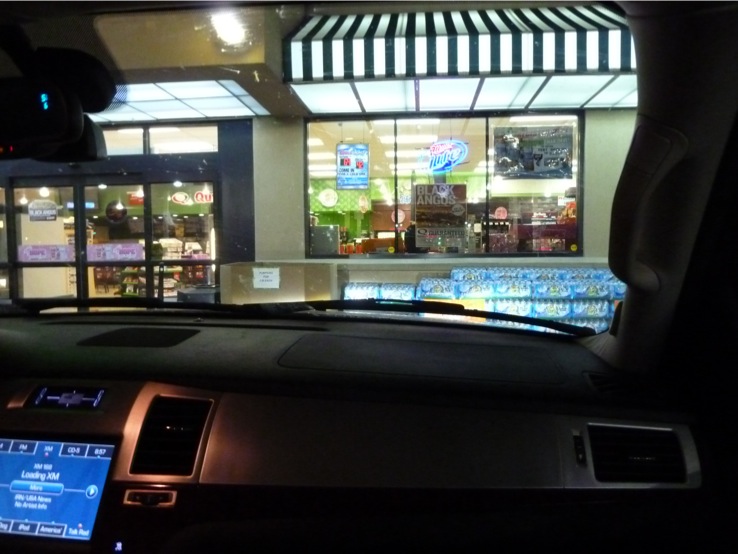 Somewhere in Tennessee.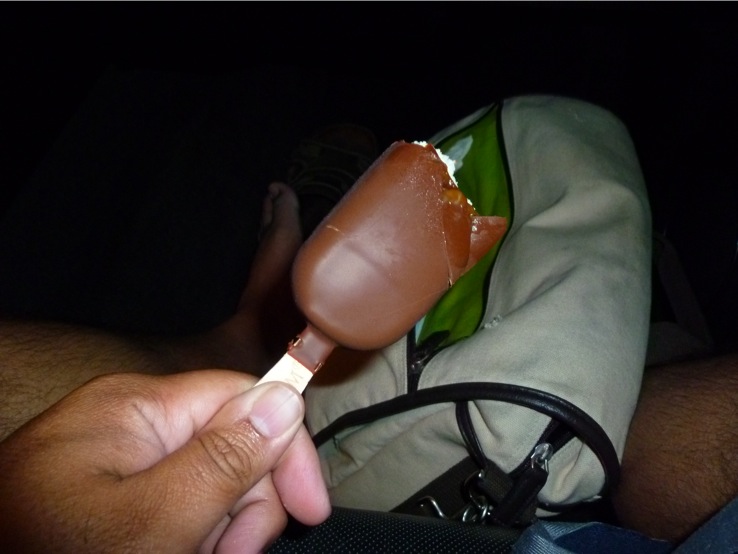 I picked up one of those much-hyped Magnum ice cream bars. Highly overrated. It was a chocolate-caramel mess with hardly any ice cream.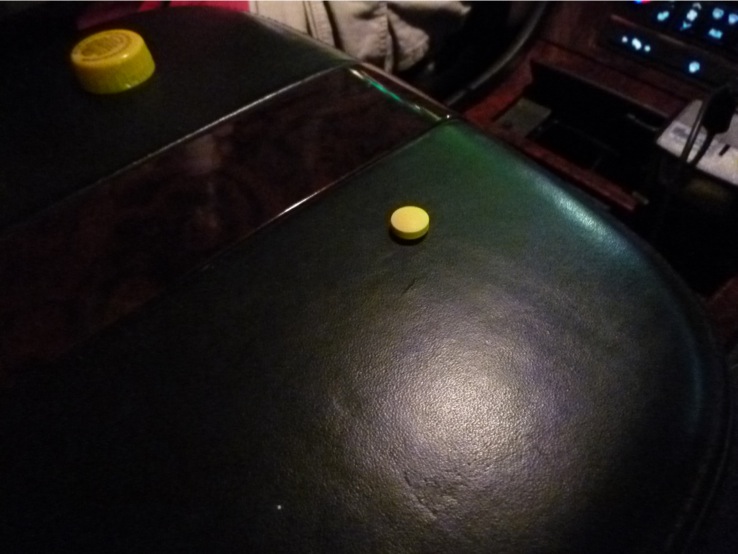 Ian loaded up on caffeine to stay awake.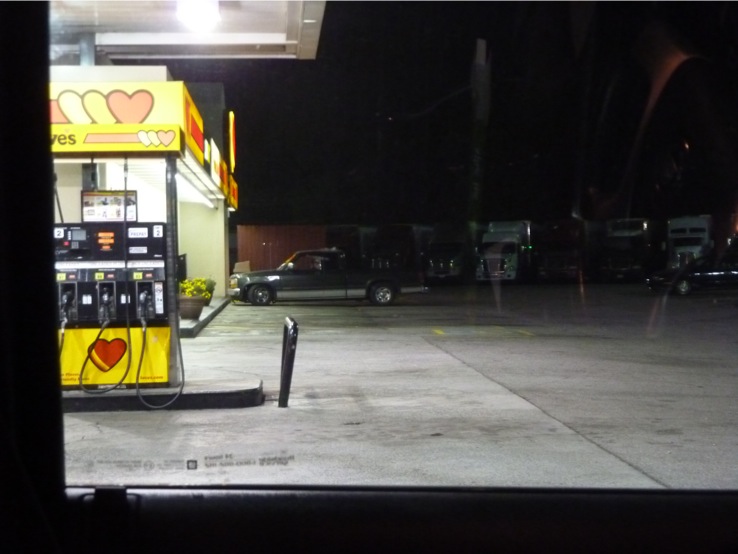 You know you've traveled quite a bit when you recognize gas stations in the middle of nowhere.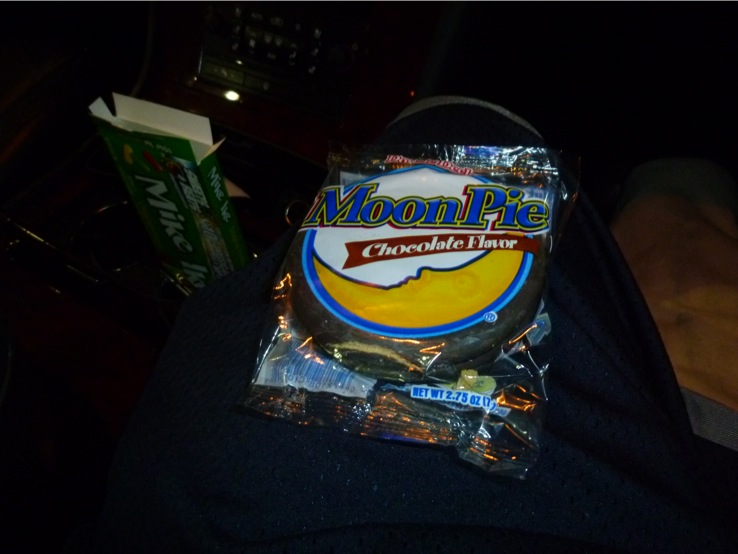 I don't know how not to buy a Moon Pie when I see one.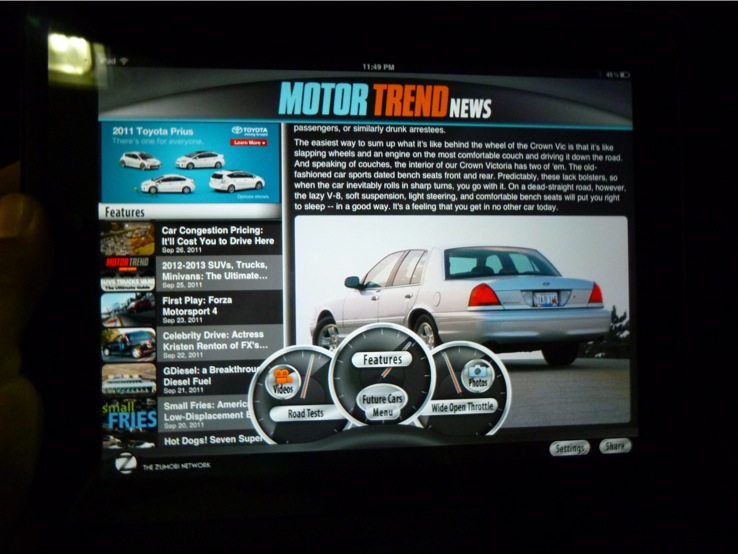 Motor Trend says goodbye to the Crown Victoria, Grand Marquis, and Town Car.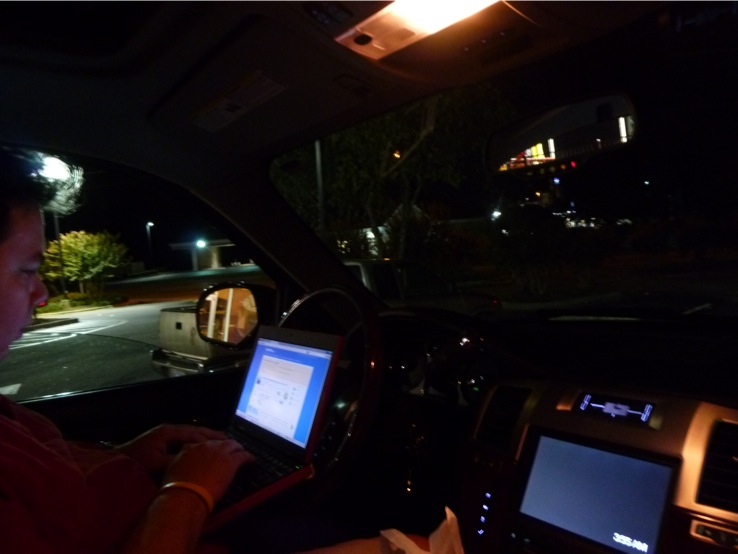 Ian thought we'd make it to North Carolina by 1am, a terribly unrealistic goal when leaving Missouri at 3pm. The hotel booking had to be extended.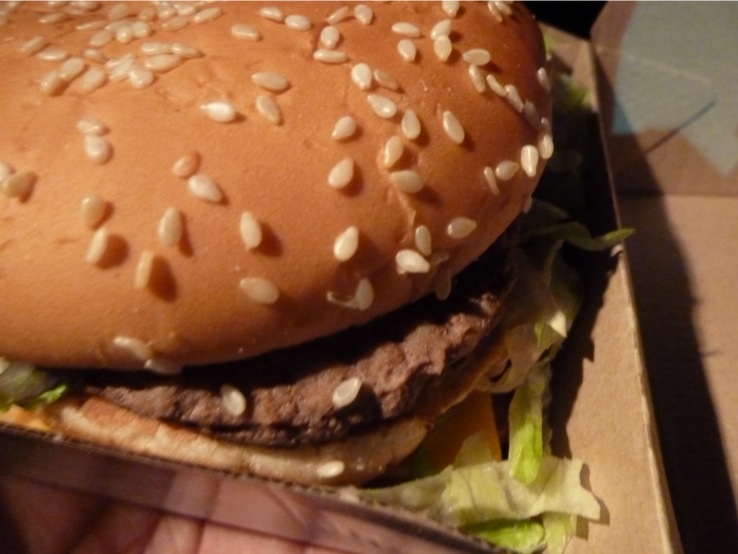 I'm sitting in an Escalade eating a Big Mac. There's something grossly (and delightfully) American about that.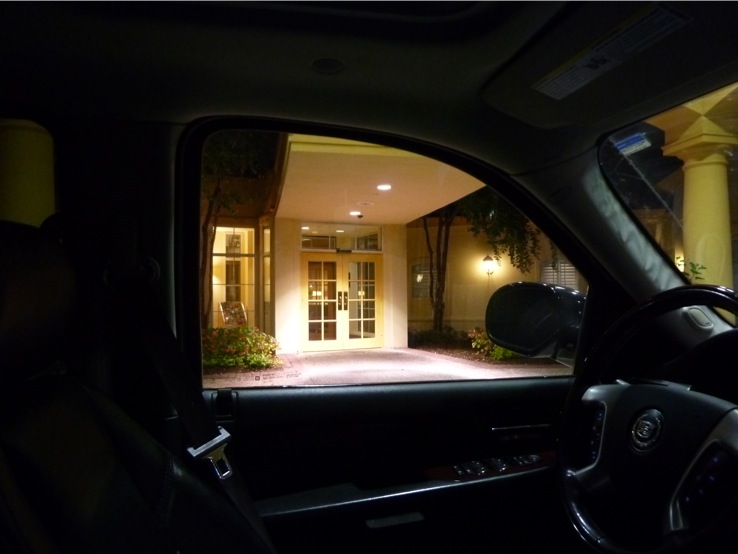 Arrived at the La Quinta in Durham NC.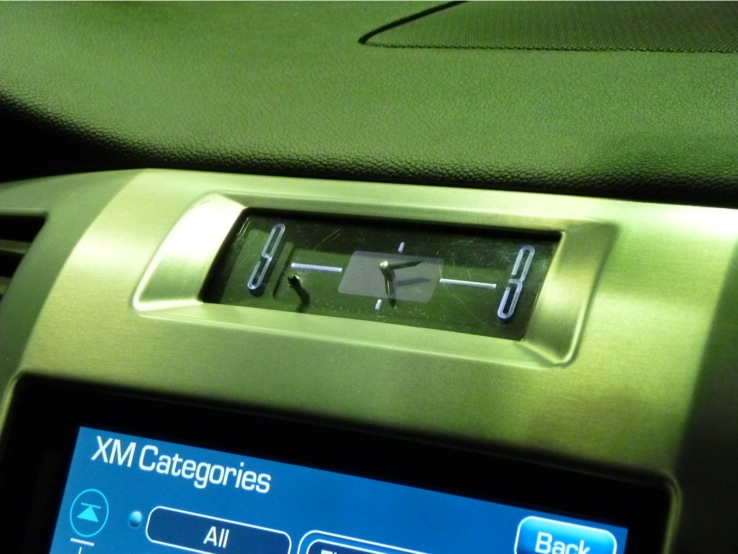 It's about 6am EST.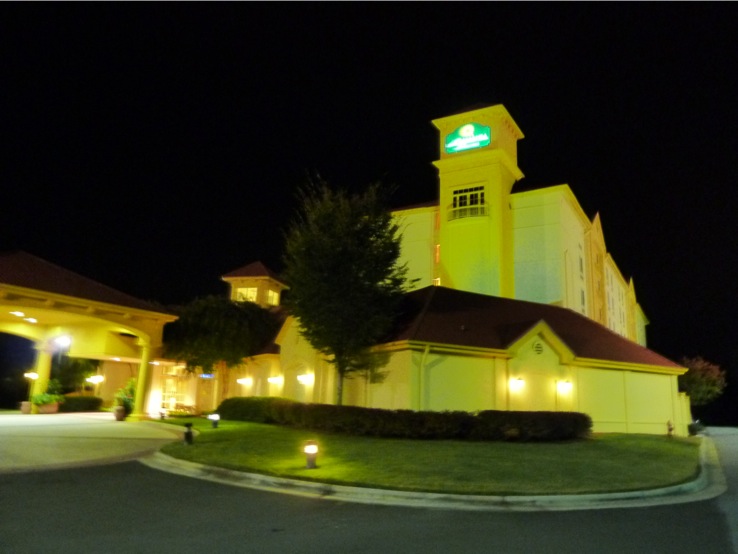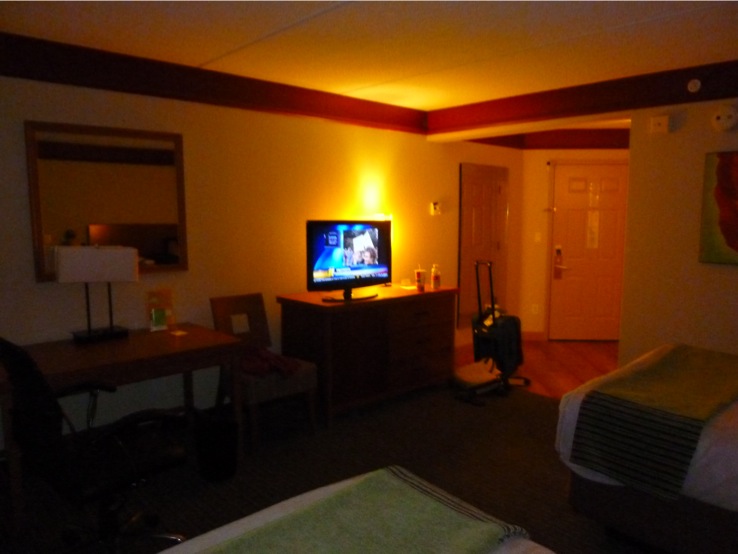 This $60 room was impressively new, clean, and quiet.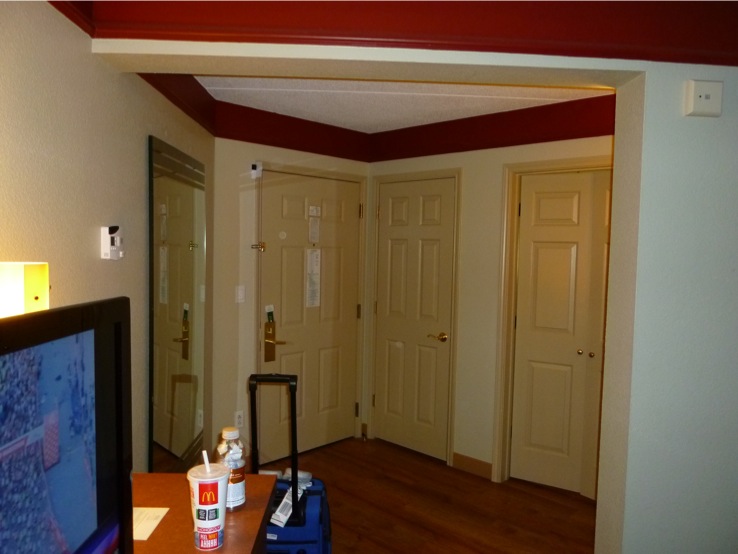 Has a little entrance nook.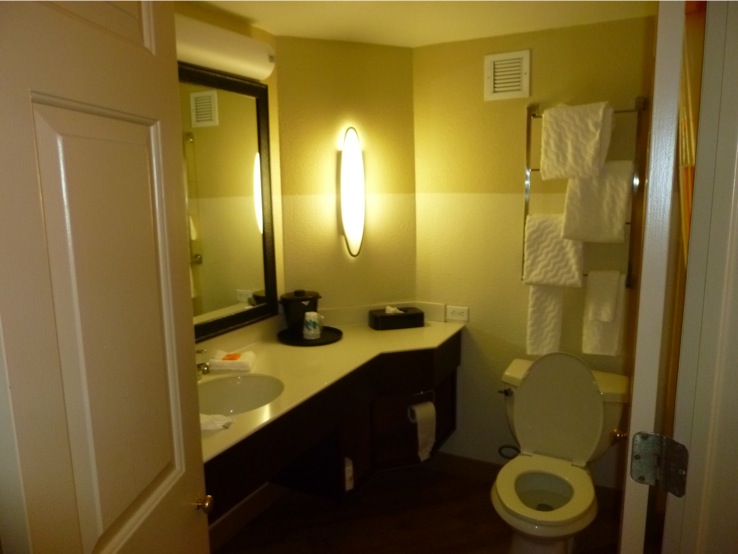 Yep, that's a bathroom. It has double doors that don't lock.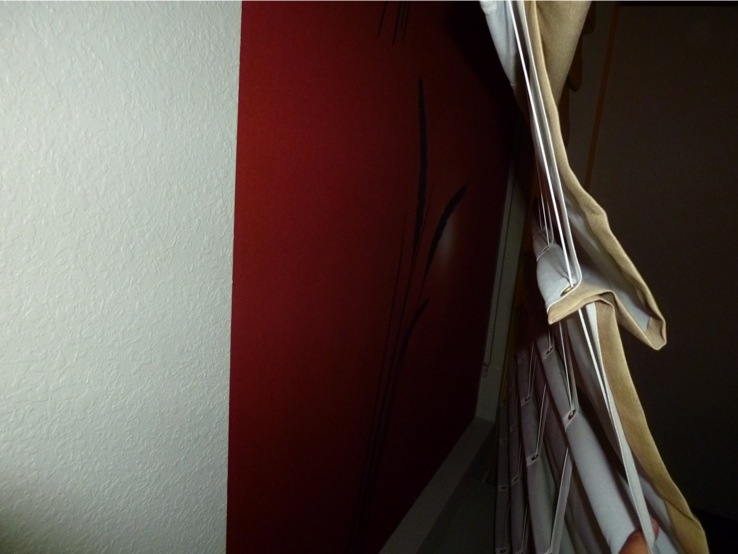 There's a sun-blocking shade behind the curtain, great for people like me who sleep in.
—————————————————————————————-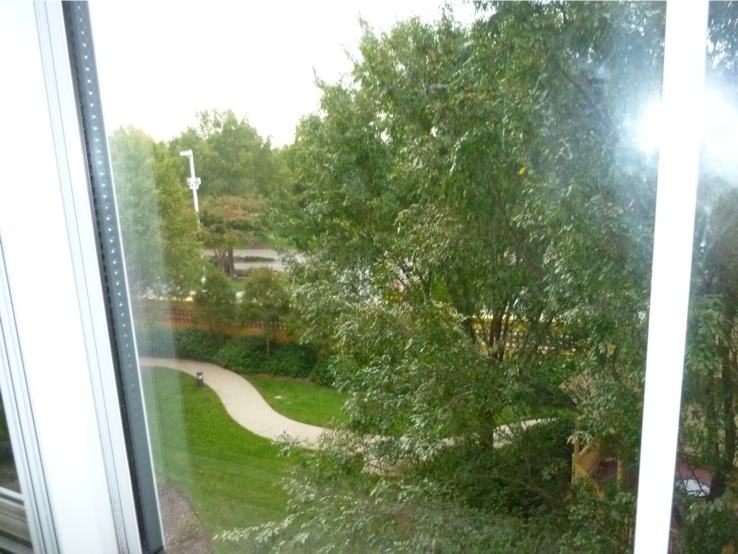 Next morning (very late afternoon, actually).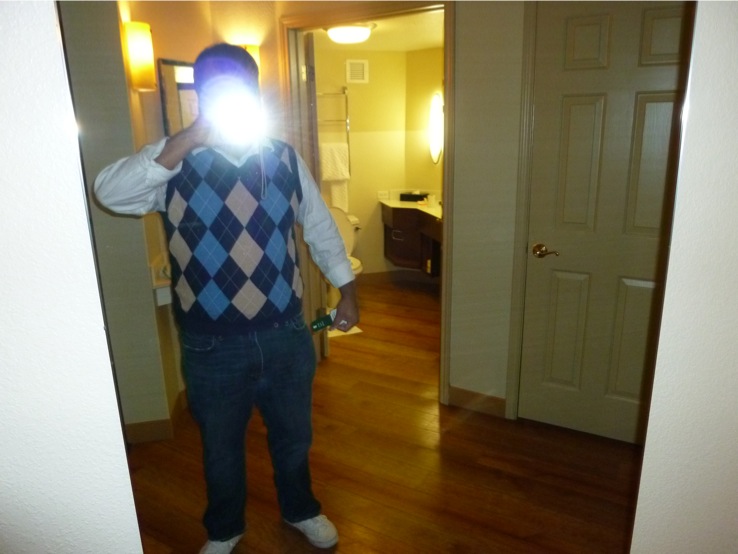 Dressed in argyle and ready for action… to go trade in a car.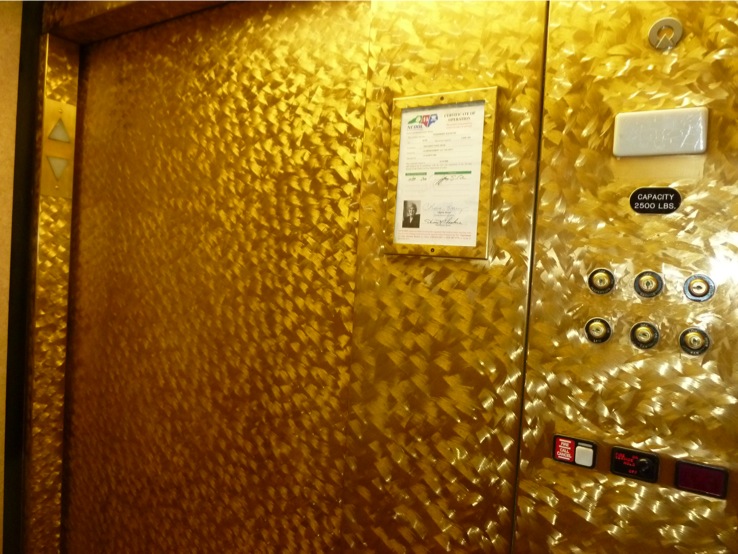 An unusually shiny elevator. I have a weird habit of taking pictures of elevators.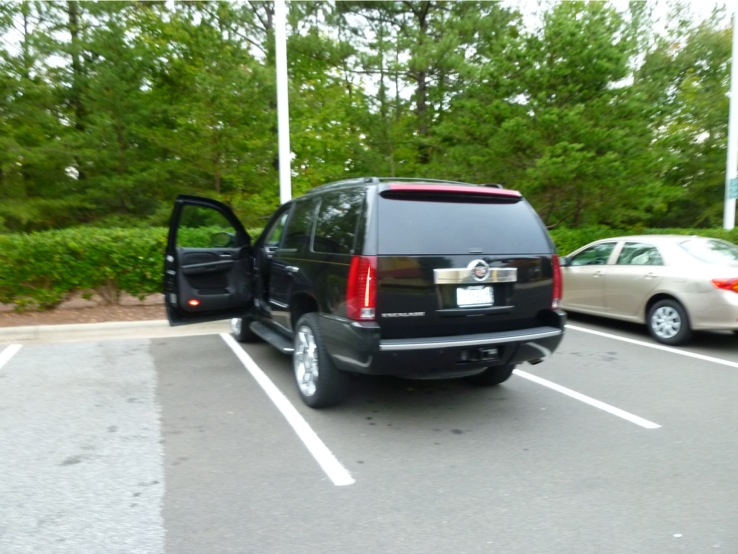 Goodbye, Escalade. I hardly knew you.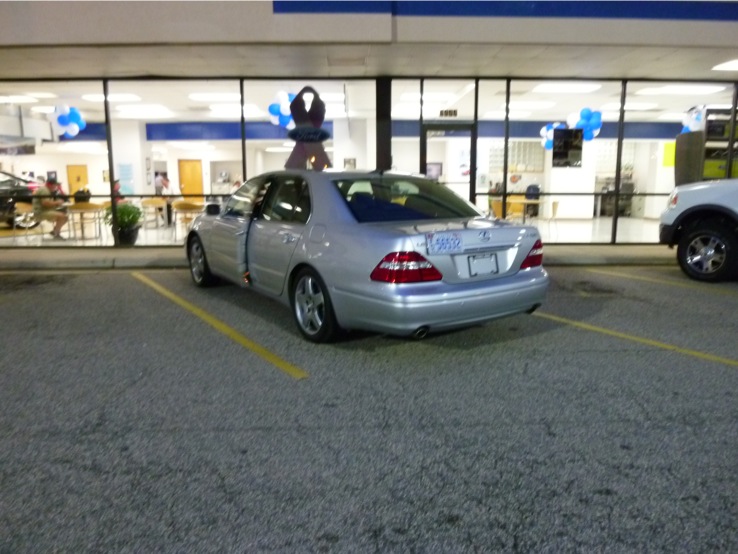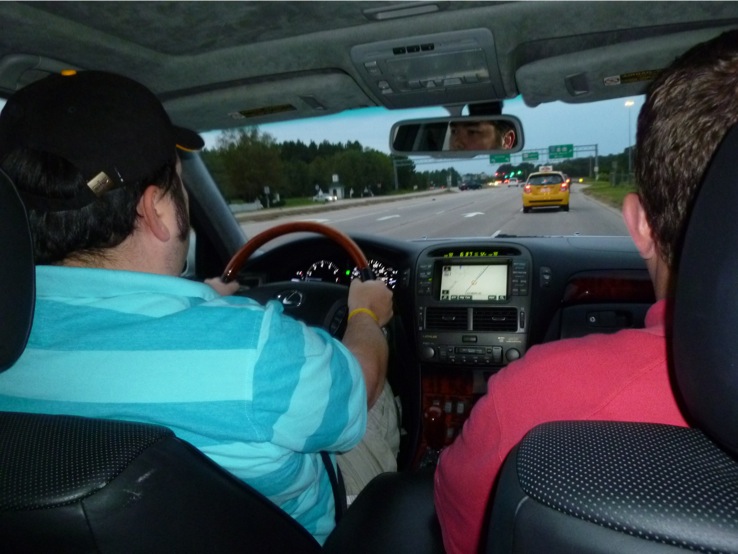 Arrived at the Ford dealership and took the 2004 LS430 for a drive. It was, through and through, a very sharp car.
You can read my Lexus review here.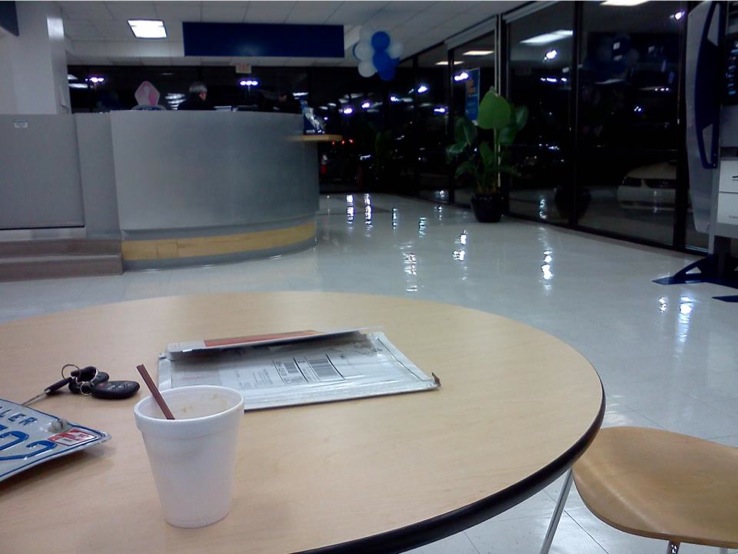 The interior configuration was strange. There was a "great room" design with cafeteria-style desks, showroom vehicles, and a waiting area all in one place. You could hear people five feet away talking about their personal finances and using all kinds of negotiation tactics. I listened as a husband and wife pushed hard for a better deal on a Ford Flex, sending the salesman back repeatedly to chat with his manager.
While the intent with this layout was probably to make people feel more open and comfortable, I found it to be unprofessional and unnerving.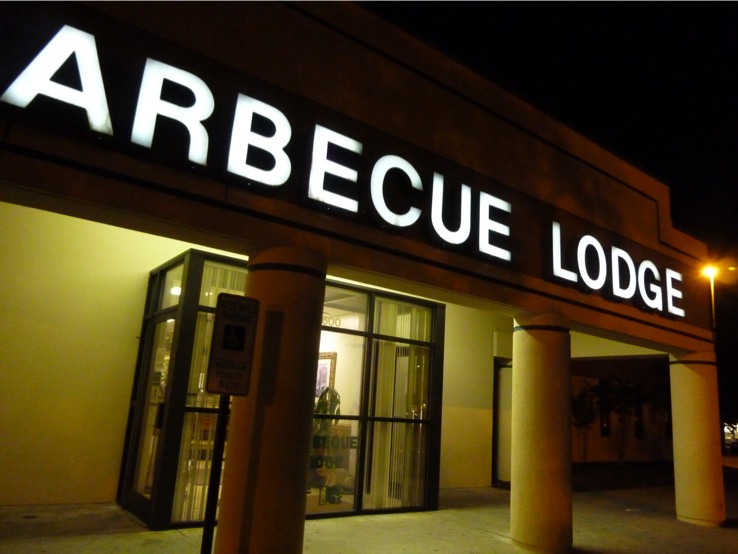 You can't visit the south without eating barbecue. I asked the salesman for a recommendation, and this was the only place he could think of.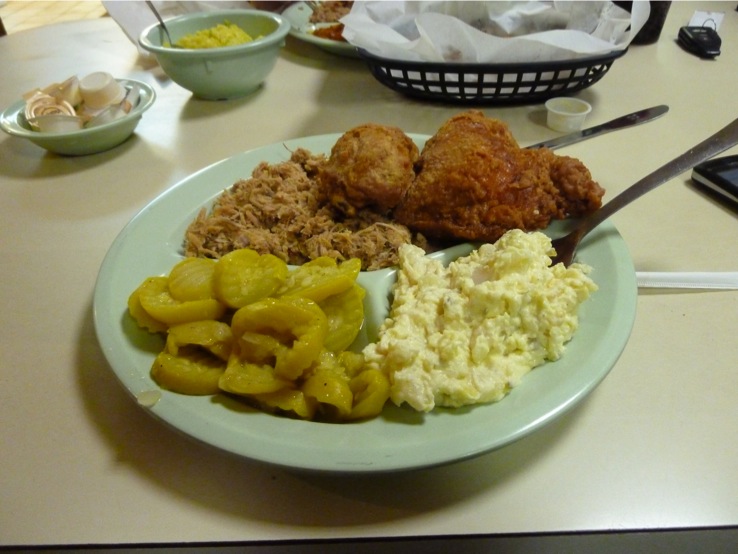 Hush puppies are served as free appetizers. I ordered a place of chicken, "barbecue", potato salad, and onions and squash.
The style served in the Carolinas emphasizes mustard, used in the bowl of yellow slaw displayed above toward the back. When you order barbecue, you don't choose your meat — the word "barbecue" automatically means pulled pork. I asked for sauces but unlike Texas and Kansas City styles (or maybe this is just a Barbecue Lodge thing), you don't get a selection of sauce bottles on the table ready to squirt, so she brought out a bowl of red sauce typically used for chicken.
The chicken was excellent, the pork was tender, and the squash was mushy but tasty. What really stood out was the mustard-based cole slaw, something I'd like to see more of outside of the Carolinas.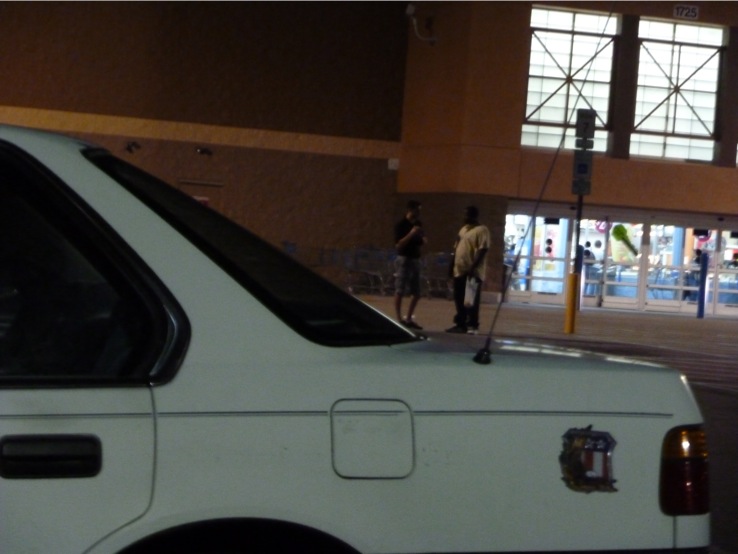 We went to Wal-Mart for travel supplies (car chargers and snacks). Outside, someone was approaching strangers and telling them about Jesus. The larger black fellow was listening to the evangelist, nodding his head, "Oh, oh really, yeah, hmmm." Poor guy.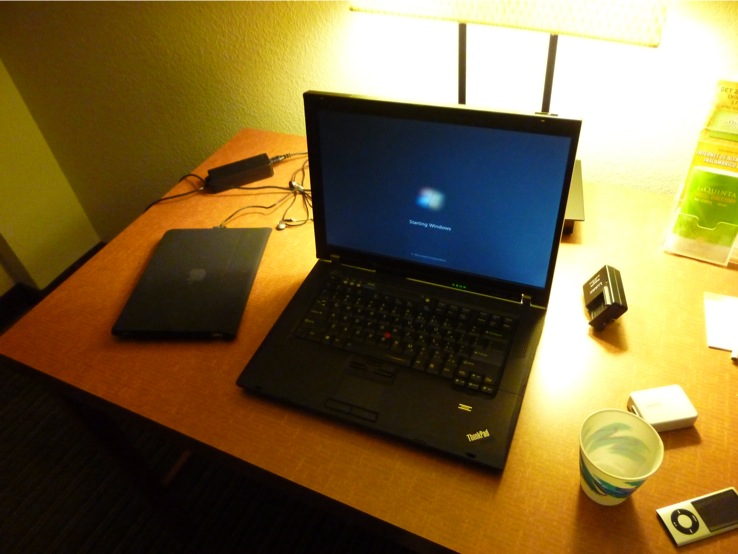 Headed back to the La Quinta to rest and plan the rest of the trip. We could head back to St Louis, or we could head to Georgia and see what's there.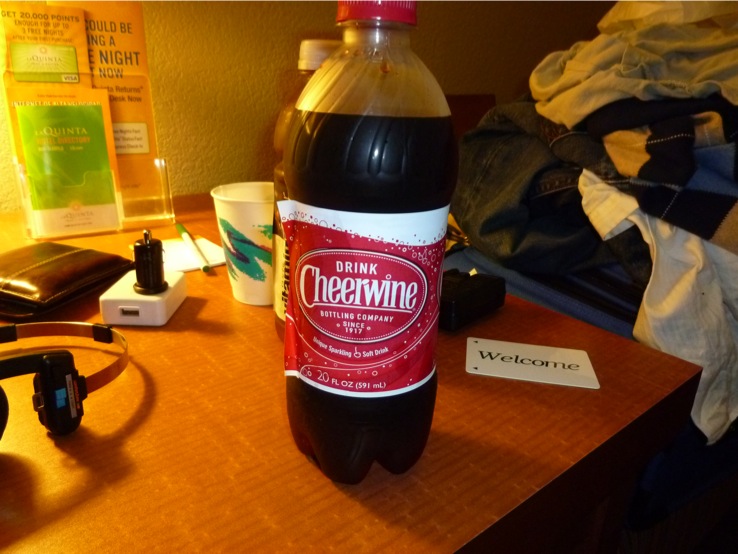 This regionally unique beverage was in the hotel vending machine. It's basically cherry soda, quite tasty.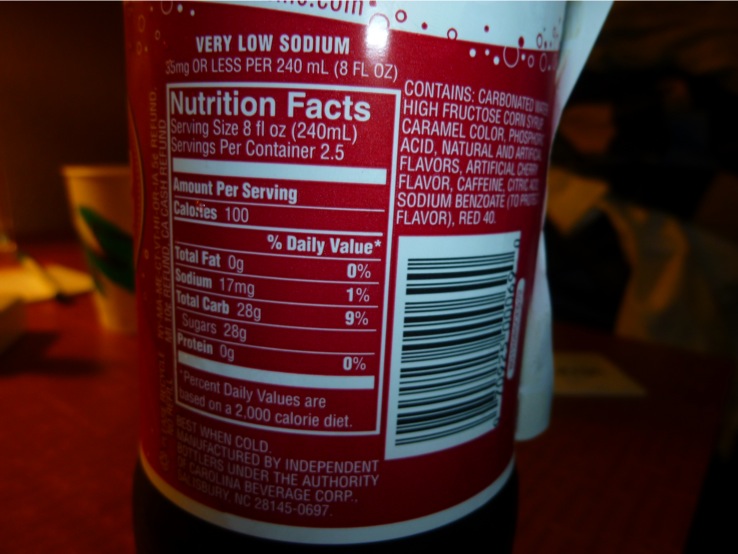 250 calories for the 20 oz bottle. Talk about empty calories.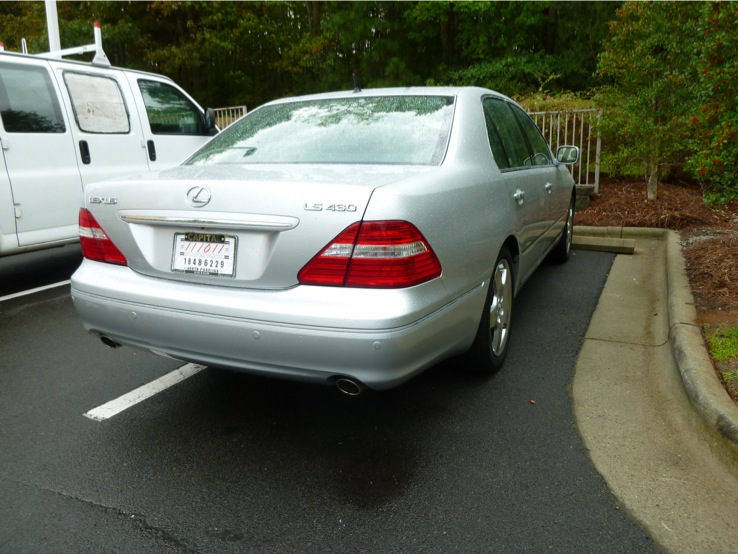 The following morning. Some guy who just bought a Lexus LS430 doesn't know how to park.
Yep, some guy.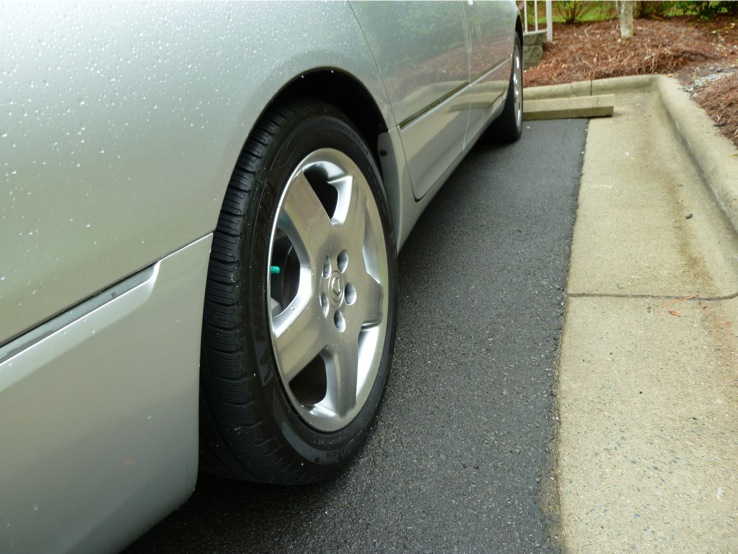 Its a plain looking car but the wheels help.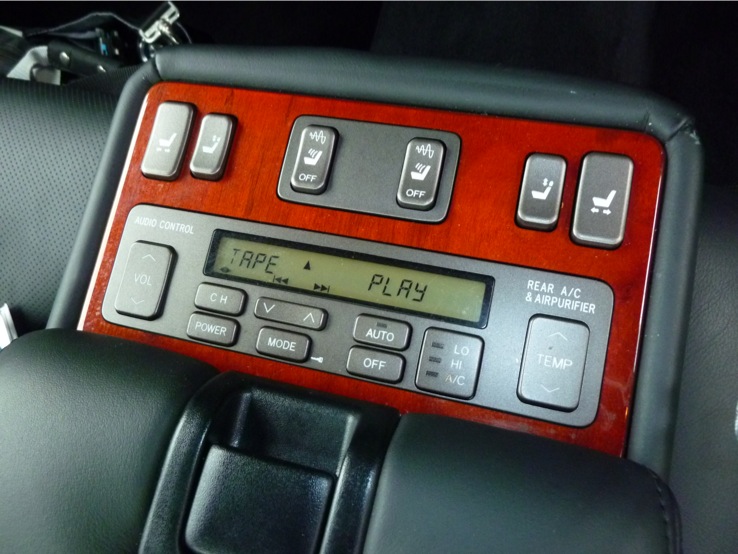 I decided to camp out in the back seat, enjoying heating, cooling, vibration, massaging, reclining, sunshades in all directions, and personalized climate controls with upper and lower vents.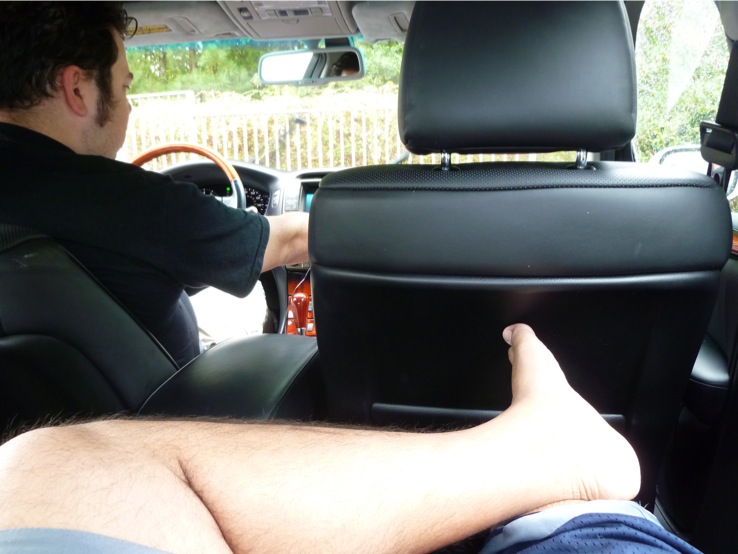 A button on the side of the front seat allows me to move it forward, giving me extra space with the back seat reclined.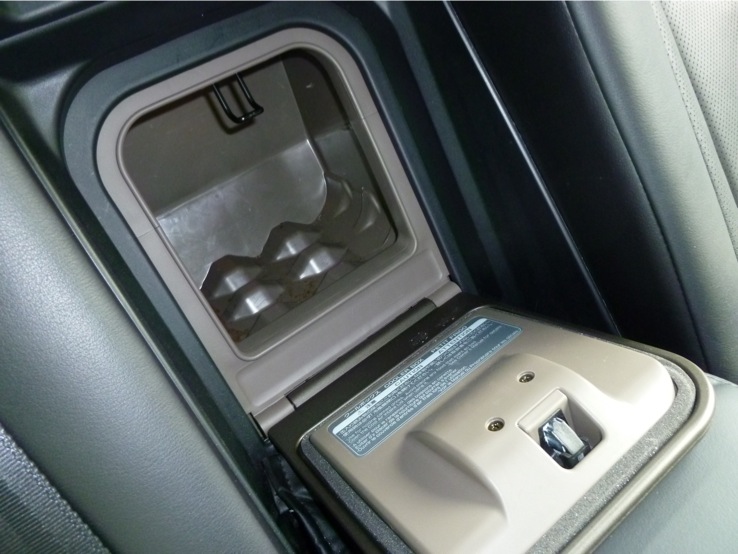 A place to cool my beverages.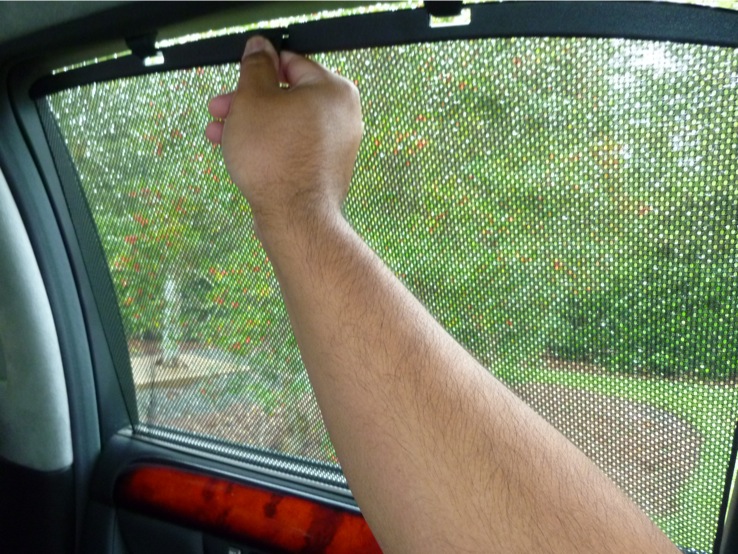 Privacy shades for VIP passengers.
I got a couple looks as we cruised around town. I'm not very important; I just enjoy sleeping.
Continued in Part 2
Part 1 – North Carolina, Trading Escalade for Lexus
Part 2 – Atlanta, World of Coca Cola, CNN
Part 3 – Nashville, Country Music Hall of Fame