Part 3: Touring the South in Comfort (NC, GA, TN)
Part 1 – North Carolina, Trading Escalade for Lexus
Part 2 – Atlanta, World of Coca Cola, CNN
Part 3 – Nashville, Country Music Hall of Fame
We left Dalton GA and headed to Nashville TN.

St Louis MO
Durham NC (traded LS430 for Escalade)
Atlanta GA (CNN, Coca Cola)
Dalton GA (Visited Austin, drove Roadmaster and Town Car)
Nashville TN (Country Music Hall of Fame)
St Louis MO
Total Distance: 1,785 mi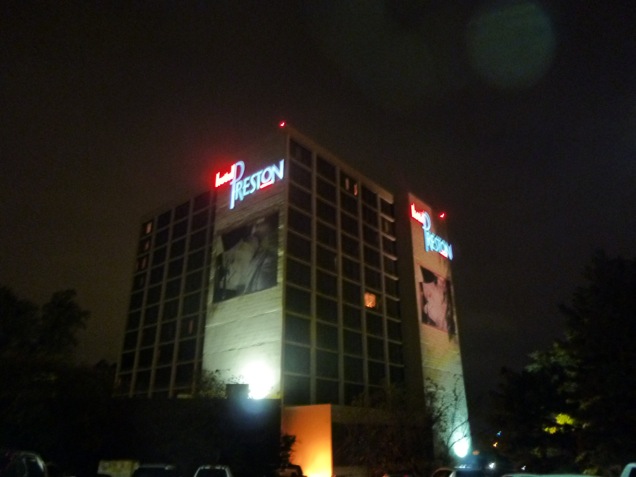 I got on Priceline and ended up bidding for a room at this place, the Hotel Preston just east of town.
The reviews were… interesting. One person on Yelp insisted that the place was haunted.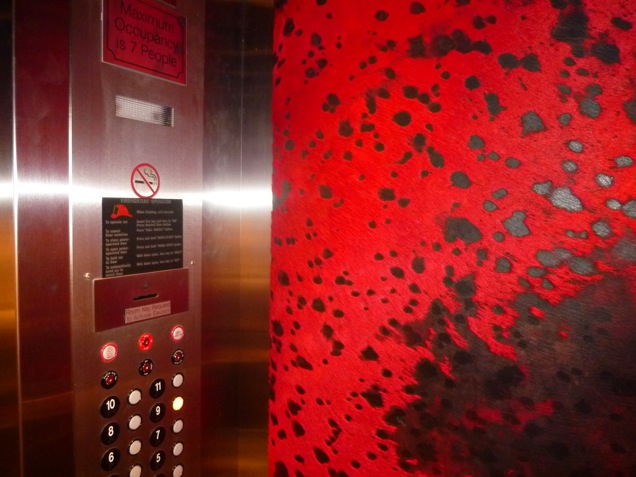 This is the elevator, lined with a padded, bright red animal print.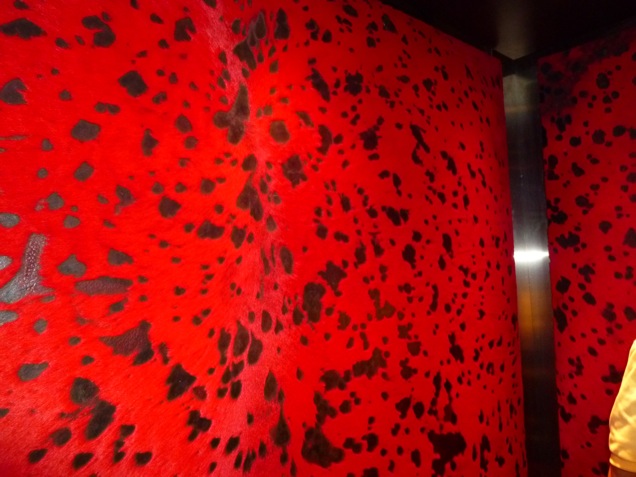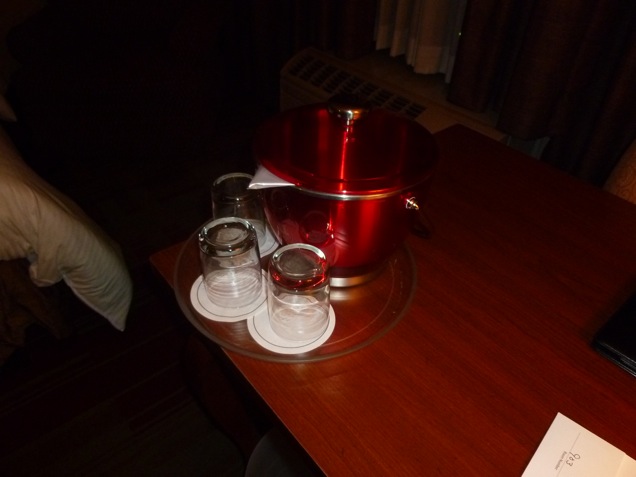 The room was pleasant, if not new.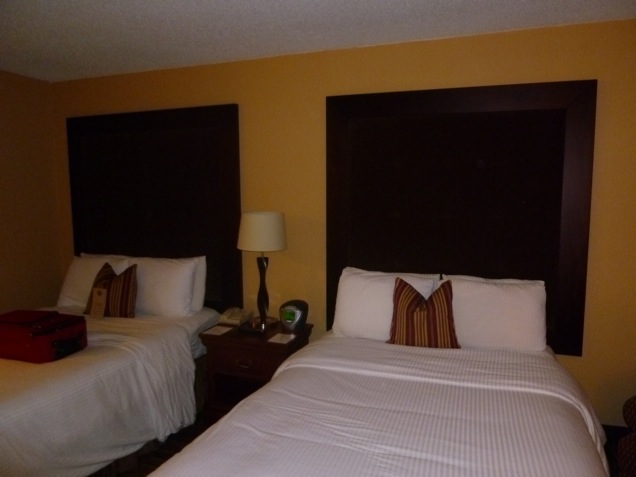 Interesting headboards.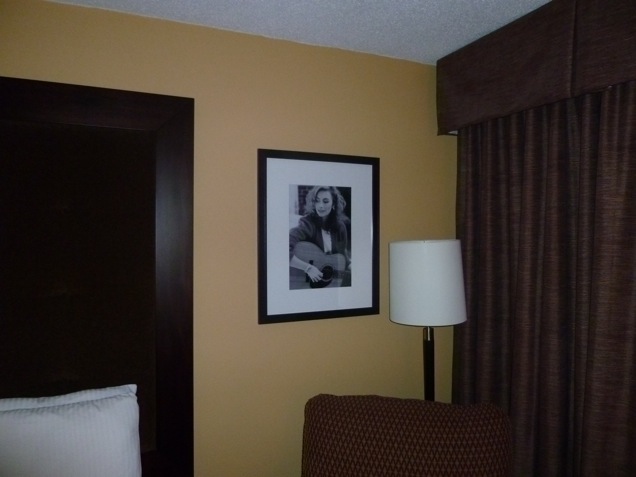 Portraits of country musicians.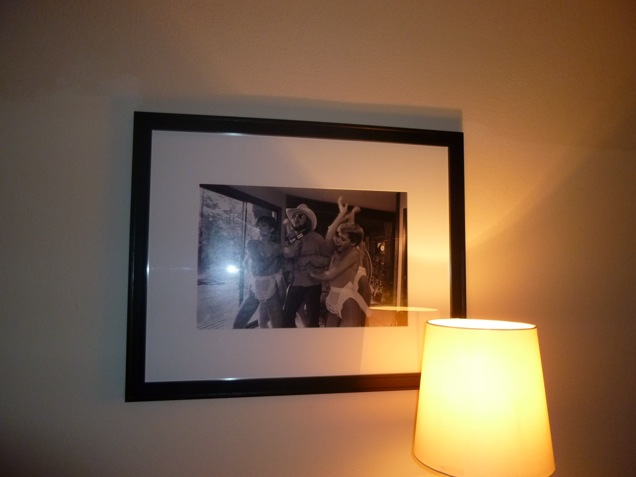 Hank Williams Jr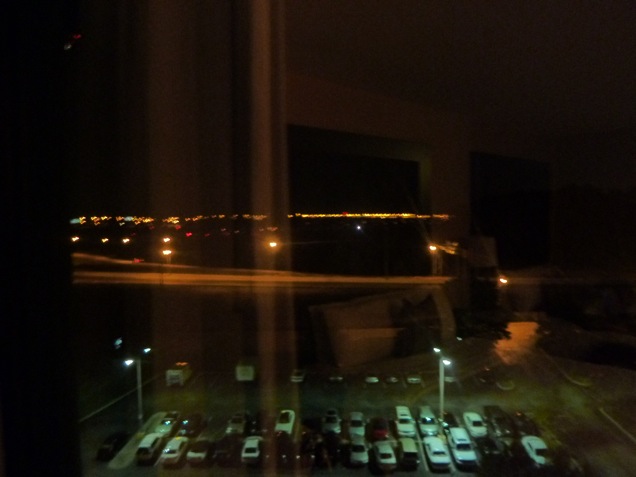 Nice view of the airport. Unfortunately, there were no flights to watch this late at night.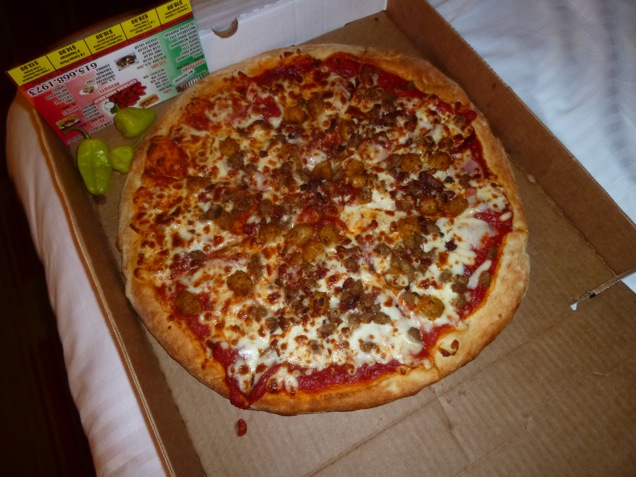 The guy at the front desk recommended a place for pizza delivery. My expectations were pleasantly exceeded.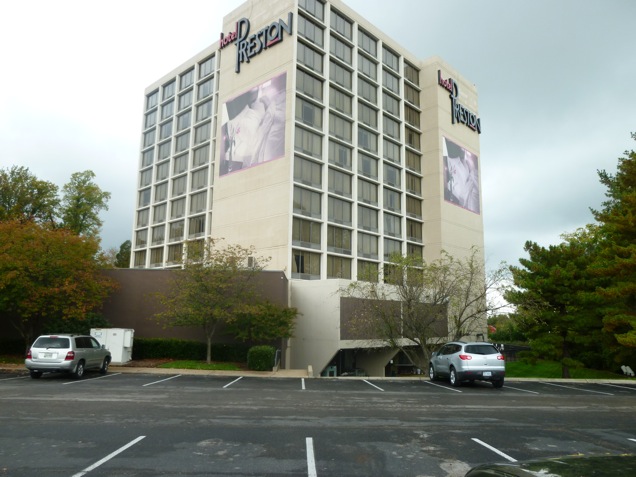 Most of the reviews said that Hotel Preston was an average airport hotel masquerading as boutique, and I suppose that's true. The decor was fascinating and the lobby was beautiful, but it could use a minor refurbishing.
There were some interesting features, however. You can call the front desk and ask for a beta fish in a jar to hang out with you. They call it a "beta fish companion."
I'd stay here again, even if its haunted. Customer service was outstanding, but I do wish the shower had more water pressure.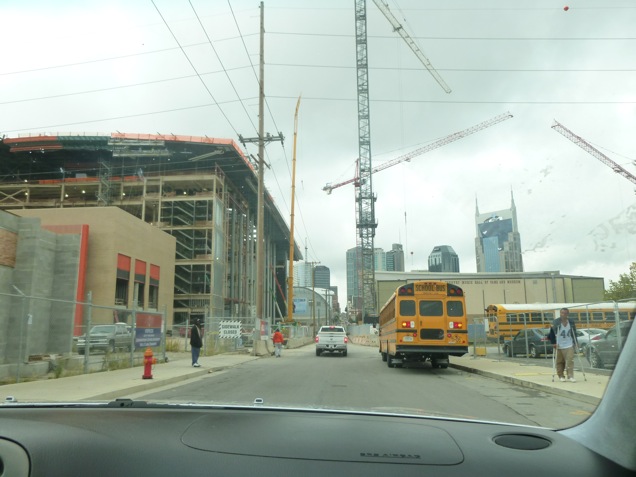 We headed into Nashville to go to the Country Music Hall of Fame. This town is recovering briskly from flooding.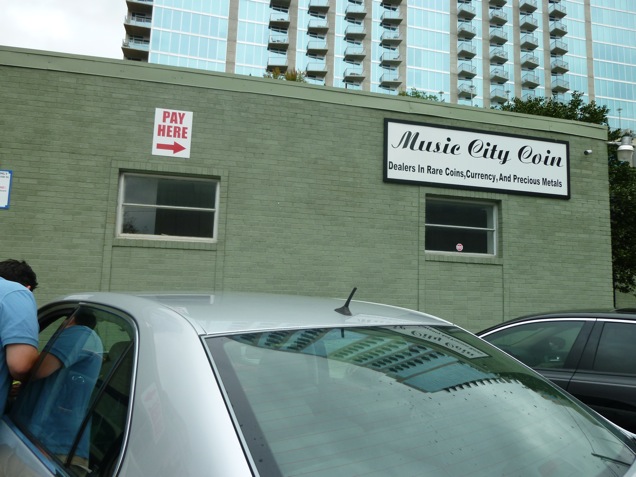 This coin shop next to the CMHOF sold parking spaces. Smart use of land.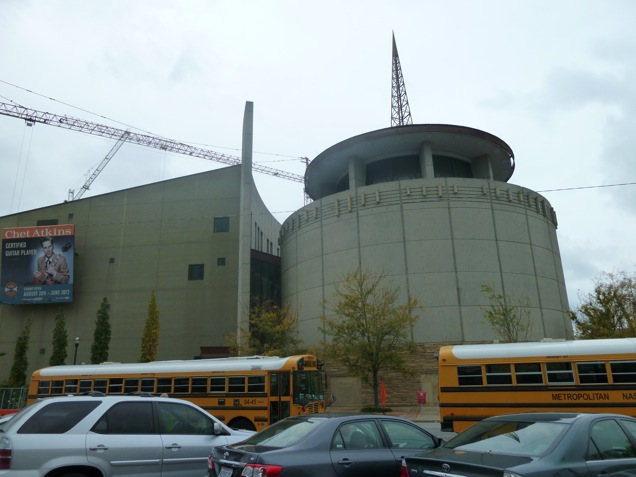 It's HUGE.

The former SBC building, renamed "at&t" after SBC bought the old AT&T and adopted the brand name.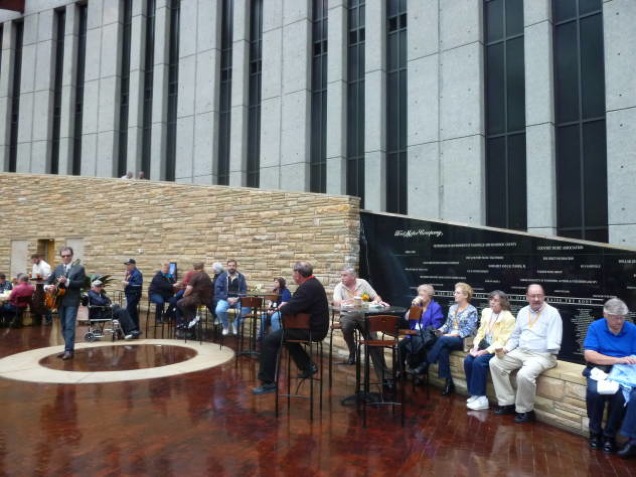 Nice atrium with live music and a small cafe.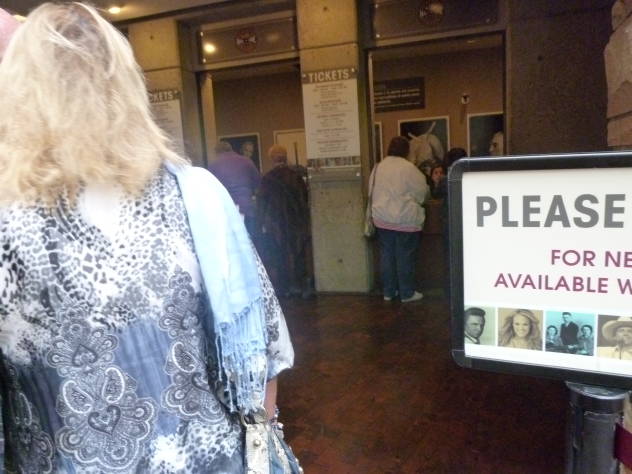 We paid $20 per person for tickets, a bit steep, but the presentations were nice.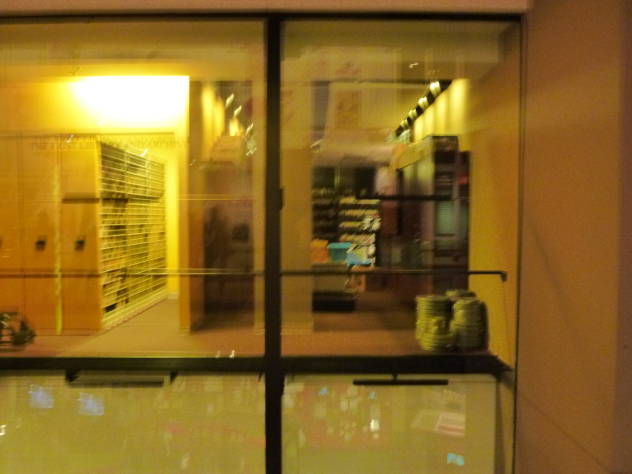 Archival room.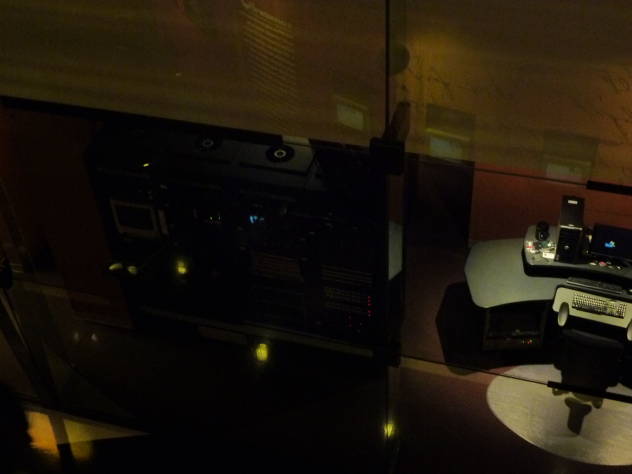 Small studio.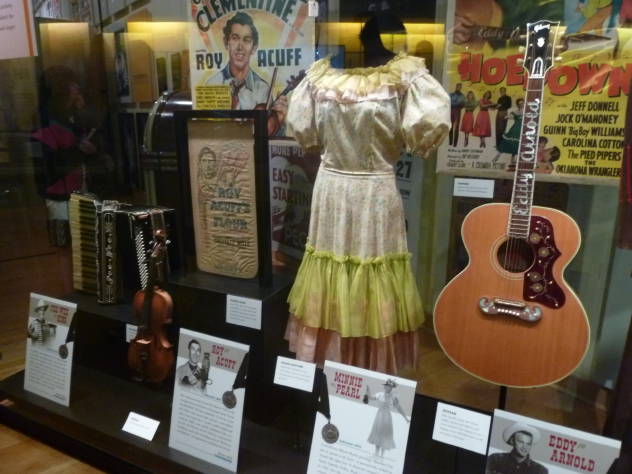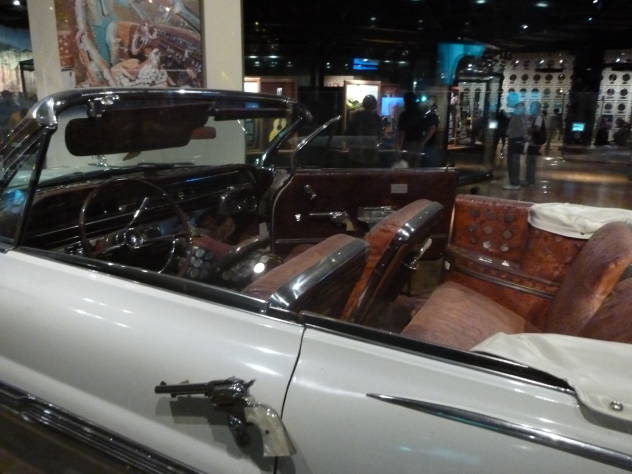 Way, way over the top.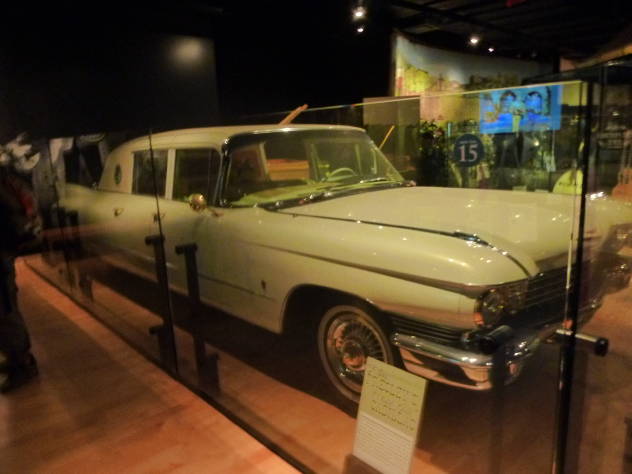 One of Elvis's Cadillacs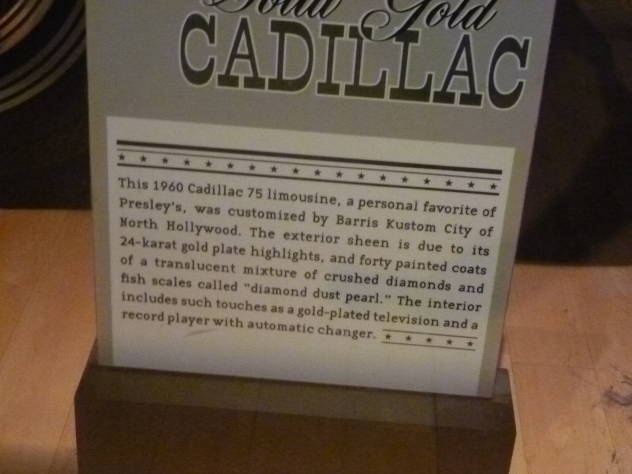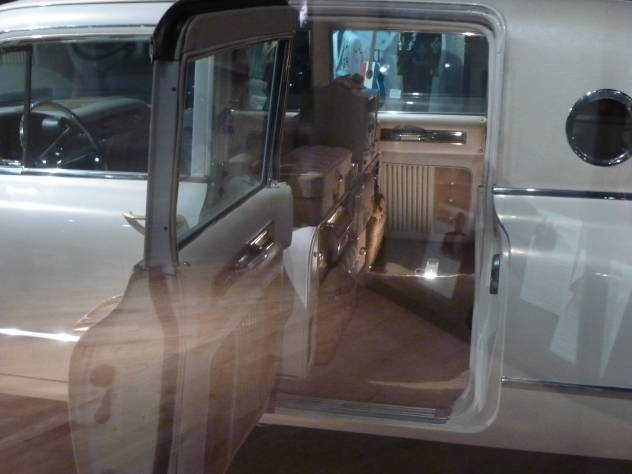 TV in the back.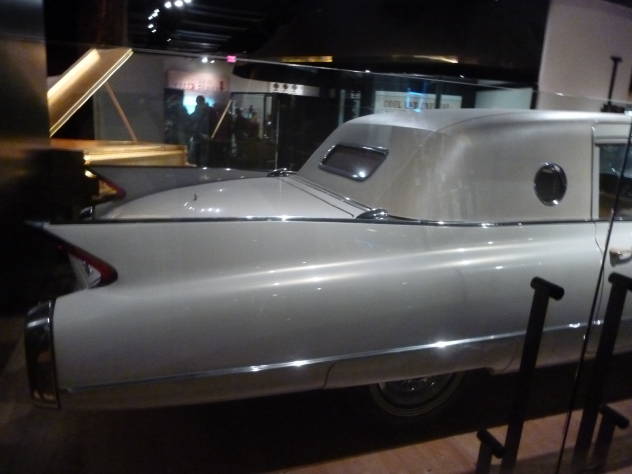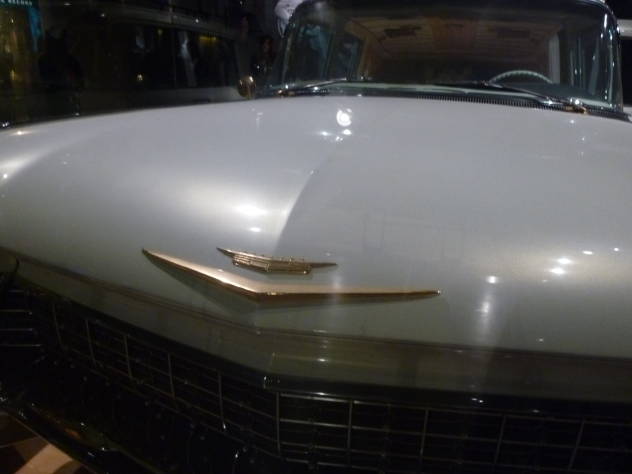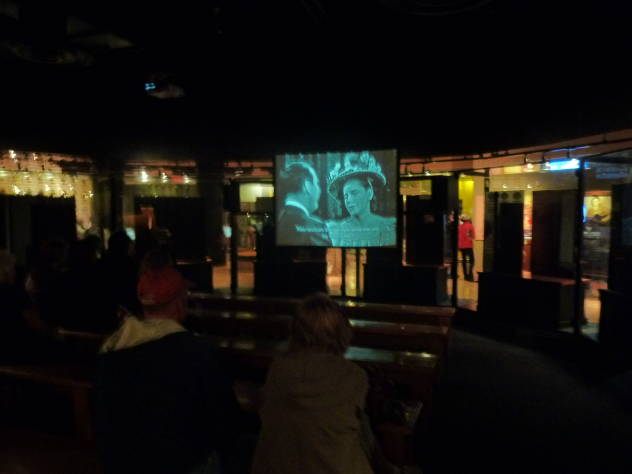 Some episodes of Beverly Hillbillies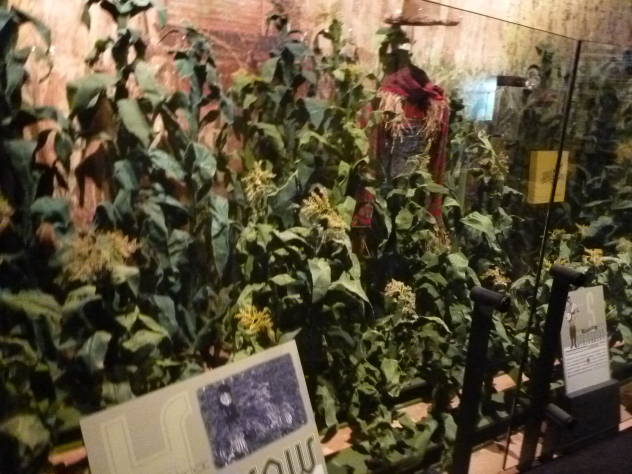 The set of Hee Haw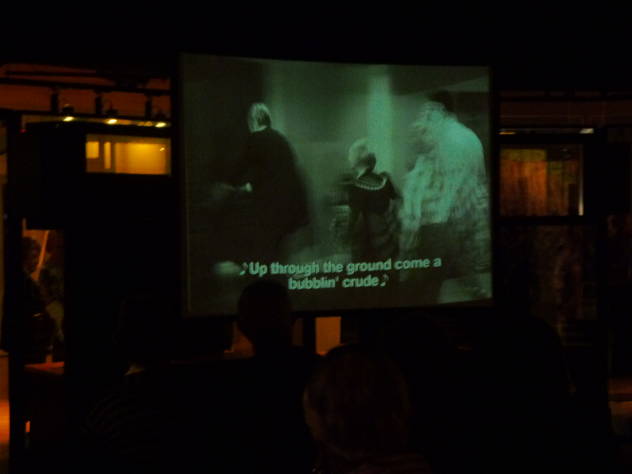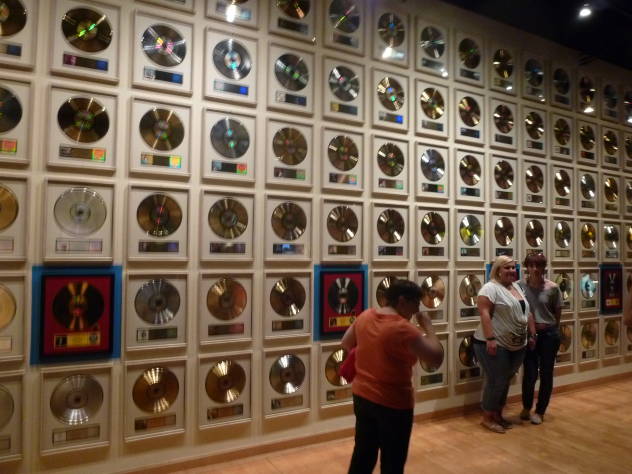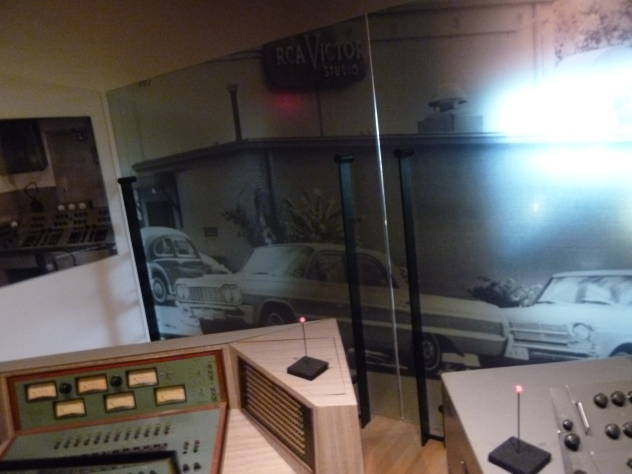 Oh look, an Impala!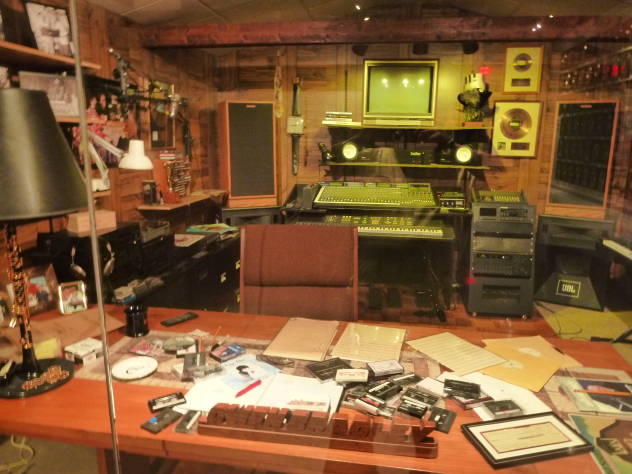 A producer's office from the 90s.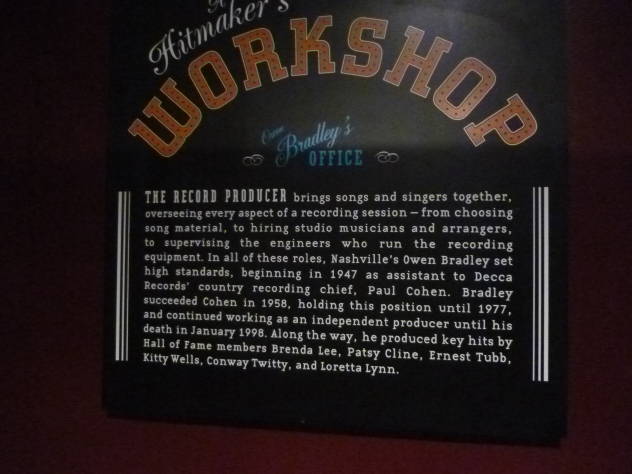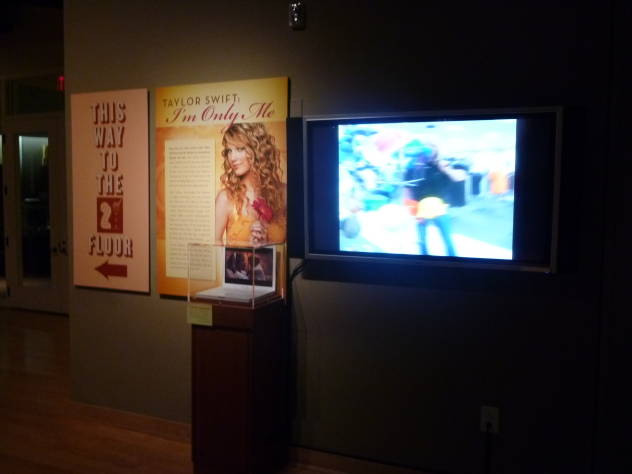 A display dedicated to Taylor Swift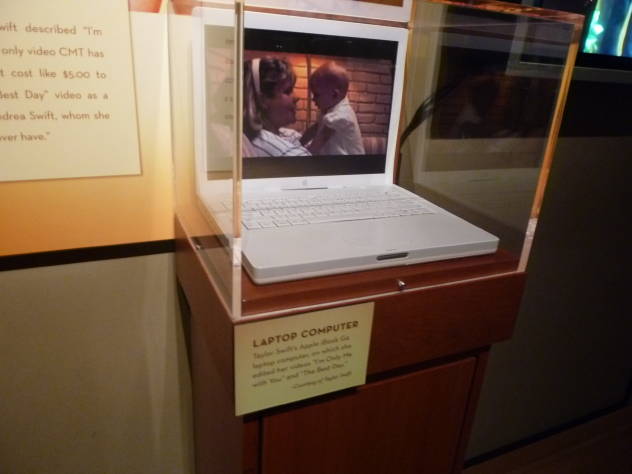 The Apple iBook she used to make a couple music videos.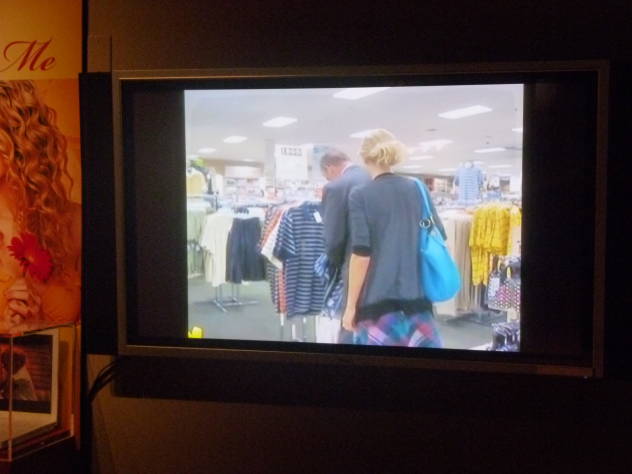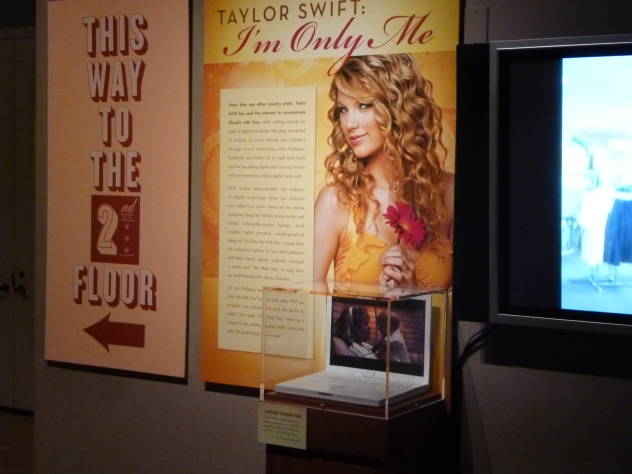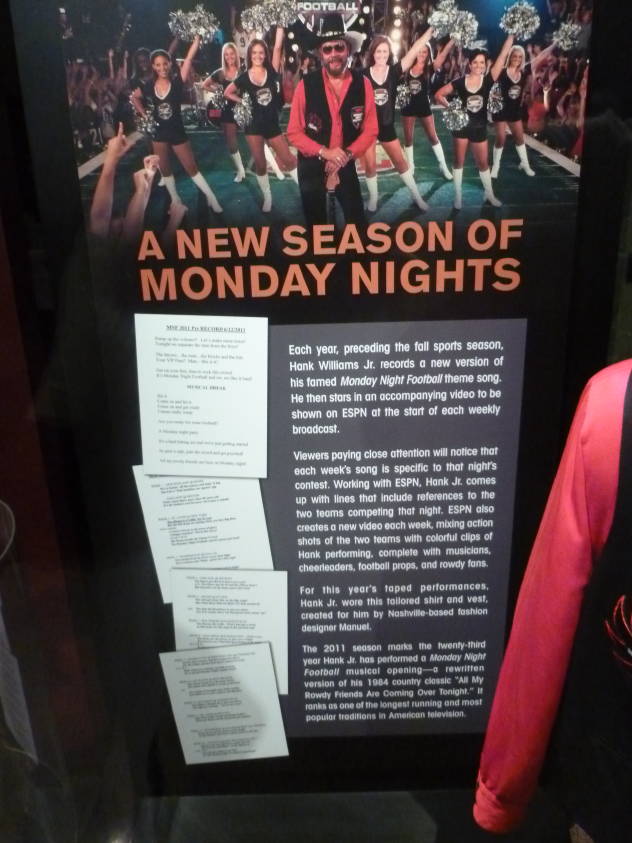 There was a huge section devoted to Hank Williams Sr and Jr.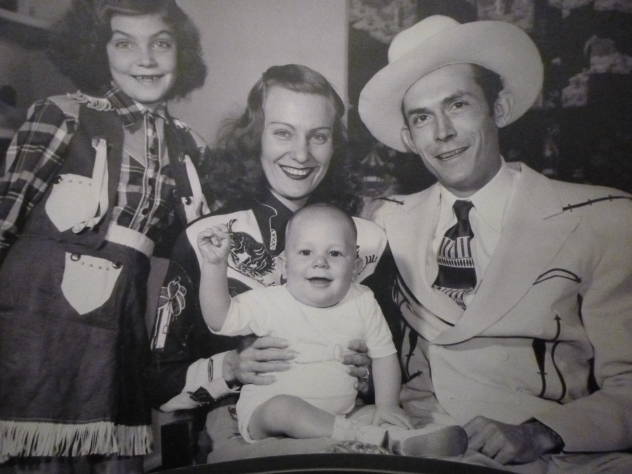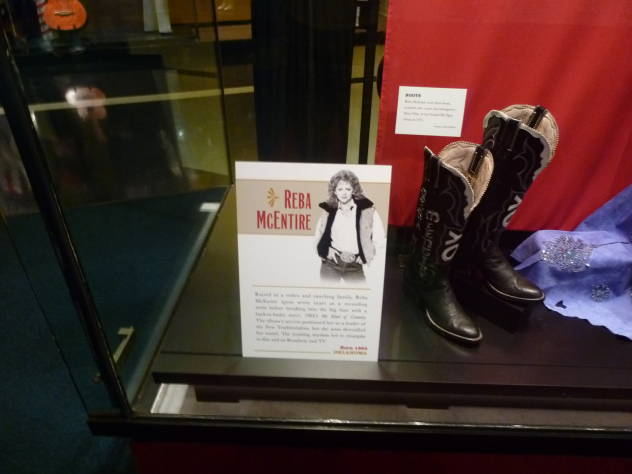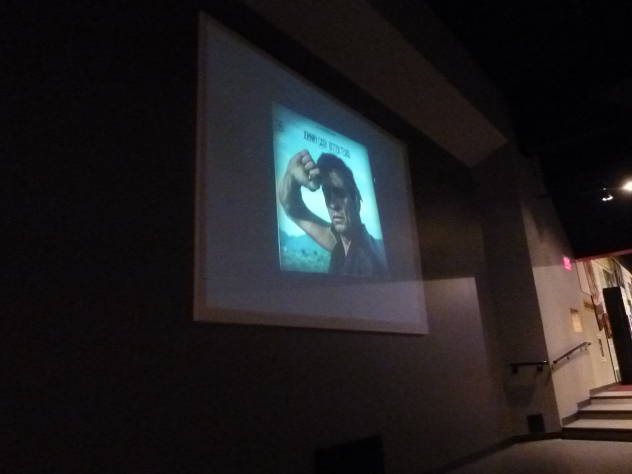 A small viewing room played music videos and performances by controversial or politically motivated artists, one of which included Martina McBride's "Independence Day", a song about being a victim of domestic violence and finally getting even.

Fast Tube by Casper
And there was Loretta Lynn's "The Pill" which offended a lot of Catholics.

Fast Tube by Casper
A catchy, innovative, provocative tune.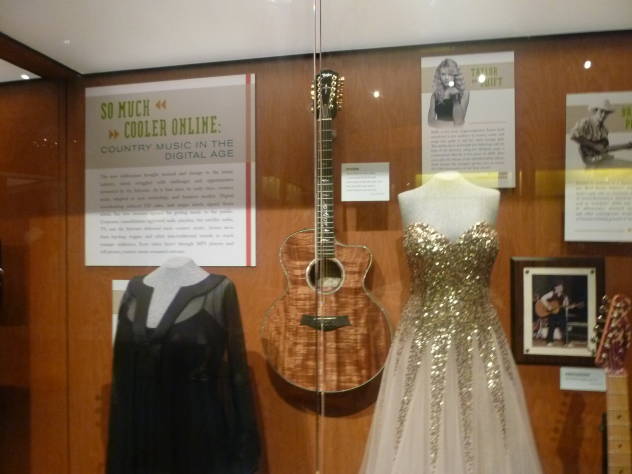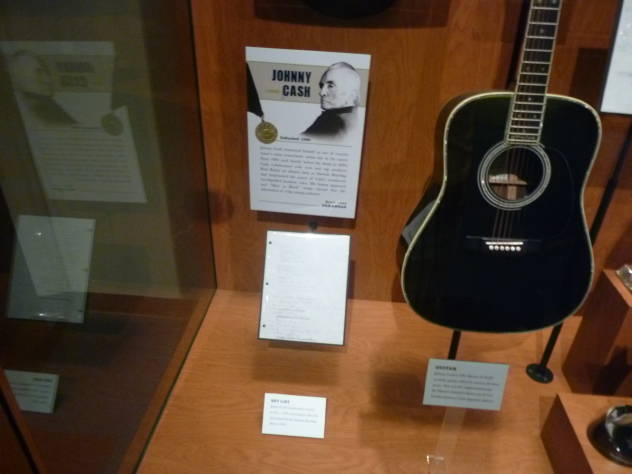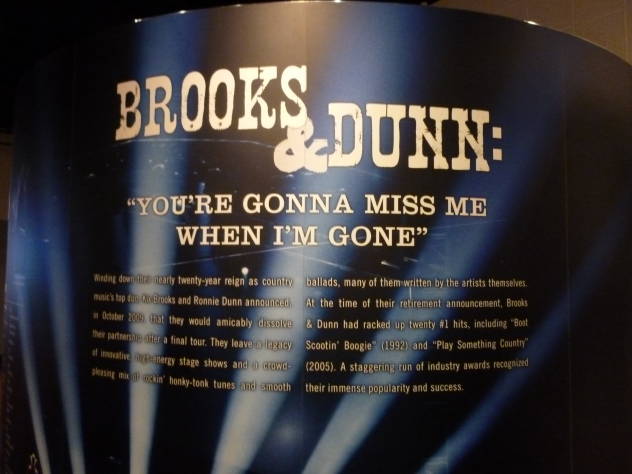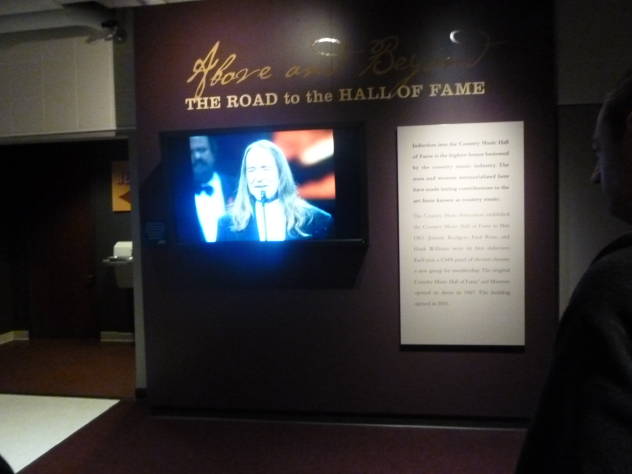 Videos of honorees being inducted.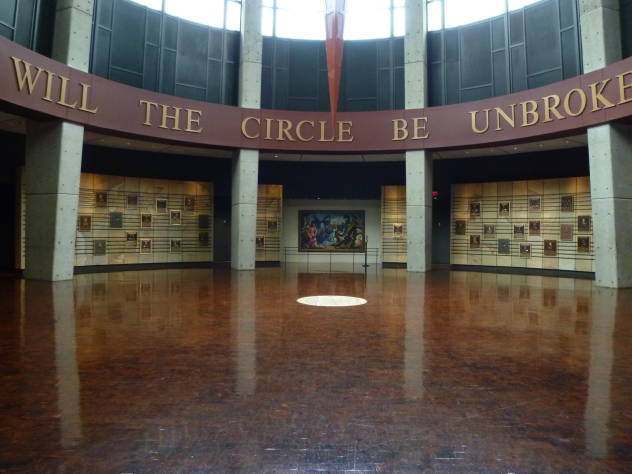 Hall of Fame rotunda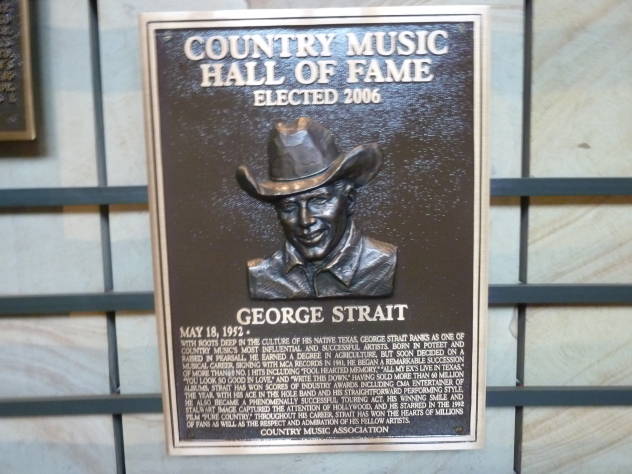 One of several Hall of Fame plaques. I'm a Strait fan.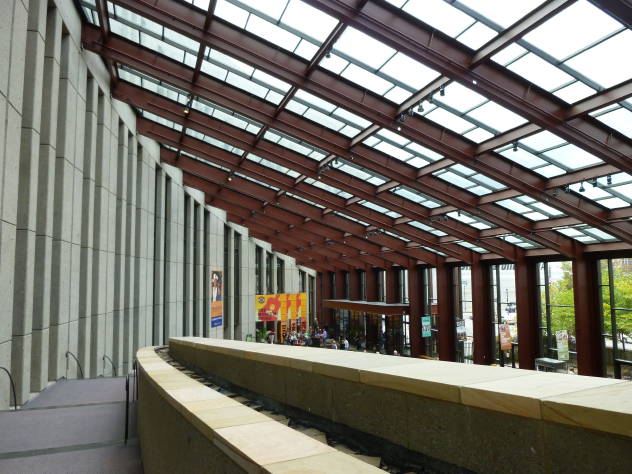 Leaving the rotunda.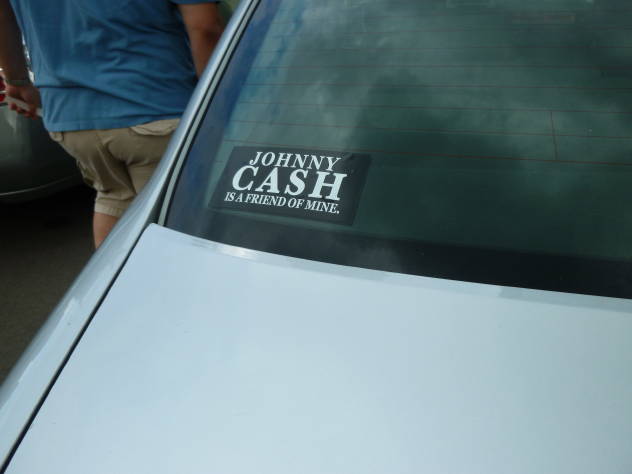 Ian bought a bumper sticker. This looks inappropriate on a Lexus.
More pictures from the museum:

I was disappointed that the museum didn't focus more on the instrumentation and what makes country music sound like country. There were listening booths setup to hear tunes from different eras of country but none of them worked. There was a mention of the early British folk songs that directly influenced American country and folk, and some instruments were highlighted and described in detail like the distinctive, 'weeping' pedal steel guitar.

Fast Tube by Casper
The most impressive display, aside from the rotunda itself, was the thorough video presentation on controversial artists and songs.
Otherwise, most of the focus was on personalities, award shows, and outfits. This was a museum for popular music fans and tourists rather than musicians and technical enthusiasts looking to discover something unique.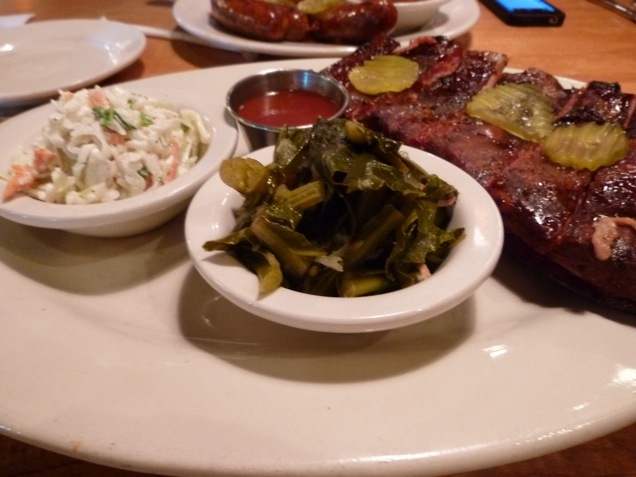 We stopped at Jim and Nick's for barbecue. Collard greens cooked nicely, sweet mayo-based slaw, and for some reason there's pickles on the ribs. In the back of the photo are sausages.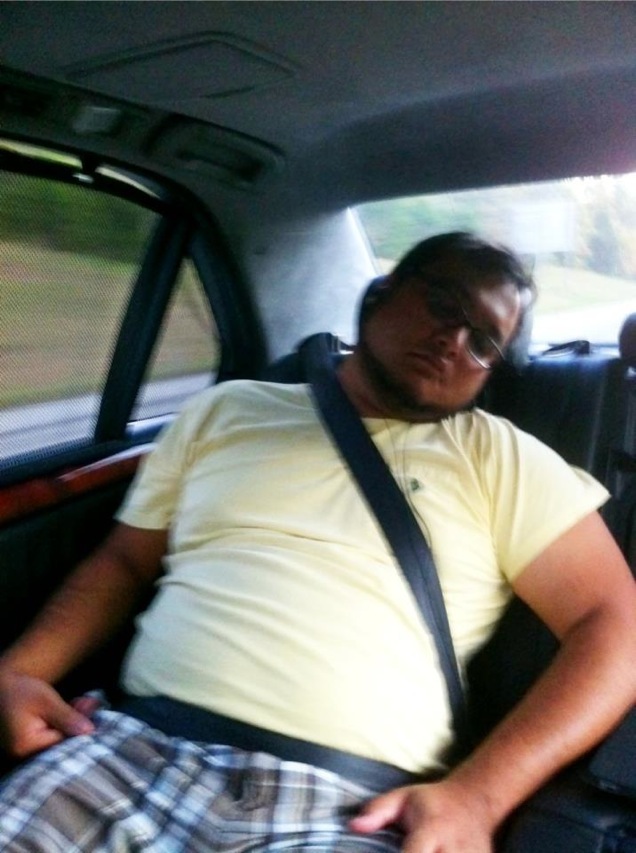 After that huge meal, I fell asleep.
The LS430 might not be very interesting to look at or drive, but I enjoyed it as furniture.
Part 1 – North Carolina, Trading Escalade for Lexus
Part 2 – Atlanta, World of Coca Cola, CNN
Part 3 – Nashville, Country Music Hall of Fame