Japanese Classic: 1990 Infiniti Q45 For Sale
This year's Japanese Classic Car Show takes place September 19th in Long Beach, California and this Q45 listed for sale in the state of Washington happens to qualify as a classic.
The Q brings back fond (and not so fond) memories of me as a clueless, frustrated 20-something without purpose or direction, but in all of the vagueness and uncertainty of life one thing was clear: I loved my car.
I bought mine from a teacher with 167,000 miles for $3600 in 2003, found on Autotrader by my friend Bo. I remember the velvet-smooth VH45DE, with 278hp and handling that defied its two-ton heft. Unlike the agreeable and traditional Lexus LS400, the Q had a sense of purpose and intent.
Its austere, business-like cabin was adorned in plush, dense carpeting, soft-touch leather, and a faint smell of cologne. Mercedes-Benz is often credited for having the first scent-controlled cabin with the new S-class, but Infiniti was actually the first to install a passive scent control unit under the driver's seat. It ensured that every Q45, regardless of age or condition, teased your nostrils with the same smell of leather and luxury.
It was also my first road trip car, covering my move from Spokane, Washington to St Louis, Missouri as well as several trips to Chicago, Kansas, Kentucky, Indiana, Arkansas, Iowa, and Oklahoma. It was my college car, my travel companion, and the medium through which I discovered new places and people.
Maintenance was a bit of a challenge, expected for any aging luxury car, but less expensive per mile than many of the American and European cars I've owned. A fuel pump in 2003 cost around $300 and other odds and ends like fuel injectors, fuel pump control units, and other mechanical bits added up quickly, quite a burden for an undergrad. Fortunately, as I learned to work on it myself I connected with Nissan and Infiniti enthusiasts around the globe, making lifelong friends through NICOClub.com and saving thousands of dollars through how-tos, shortcuts, part sources, and the physical help of very generous people.
That brings us to this sparkling example for sale in the inland northwest. Some of you may know that Wes Stinson and I collected our favorite articles from the NICO forum and linked them over at Q45.org. Through that site, I often receive emails from Q45 owners around the world asking for help or inquiring about parts and service options.
Here's the blurb the owner Ronald Elmer sent me:
Hello again, to answer your question, yes the whole front end chains, guides, hydraulic  parts  were done at 113000 by the dealer in Spokane WA. The cooling fan and clutch were replaced recently, the AC upgraded with a new compressor, brakes are new with new rotors in the front. Steering and suspension are very good as is the transmission. new front glass. The only problem with the car are two bad fuel injectors, which of course makes for a rough running engine. This was a paid for professional diagnosis. Hate to part with this car, they really do not build them like this anymore.  Will take reasonable offers.
Ronald Elmer, 509-527-1300, goodeye45@hotmail.com
What catches my attention, aside from the spectacular condition of this car, is that Ronald lives in Spokane, Washington, the town where I bought my Q and developed my affinity for cars, a passion that eventually brought me to Detroit more than a decade later.
Most importantly, this one had its timing chain guides replaced, an essential repair for 1990-1992 model years, and the air conditioning was recently refurbished. He also replaced the timing chains and related parts. All it needs now are two fuel injectors, an affordable DIY fix and a common point of failure for Nissans of this era.
I can't say what the value of this car is nor do I know the mileage (I'll update this article when I find out), but if you're a Nissan guy looking for a piece of history, here's what could be a real gem near the bottom of its resale value.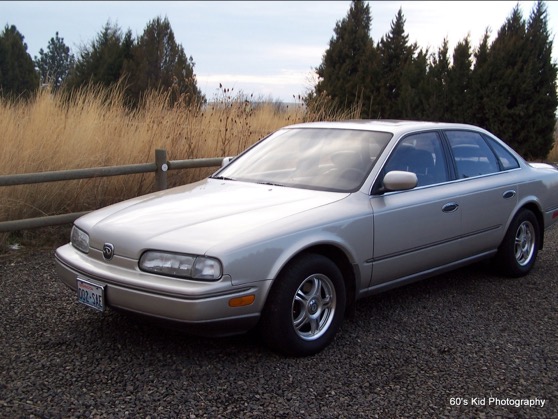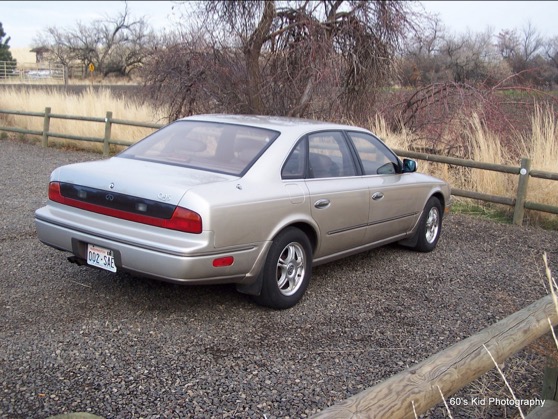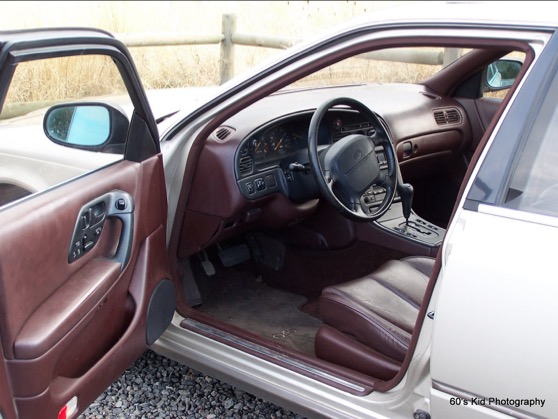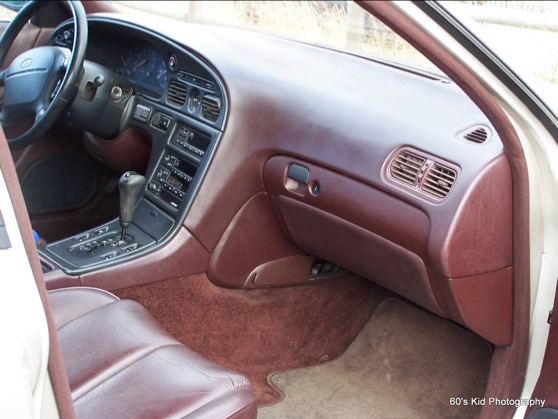 Larger photos: