PART 13: 2011 Western American Road Trip, Grilling at Gary's, shopping, Brandon's house in Ellensburg WA and 2000 Sebring convertible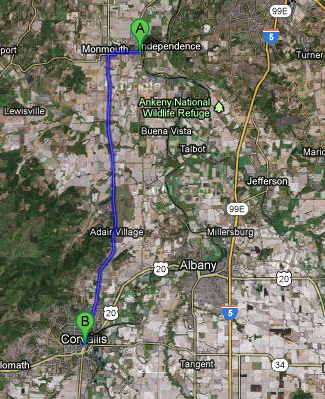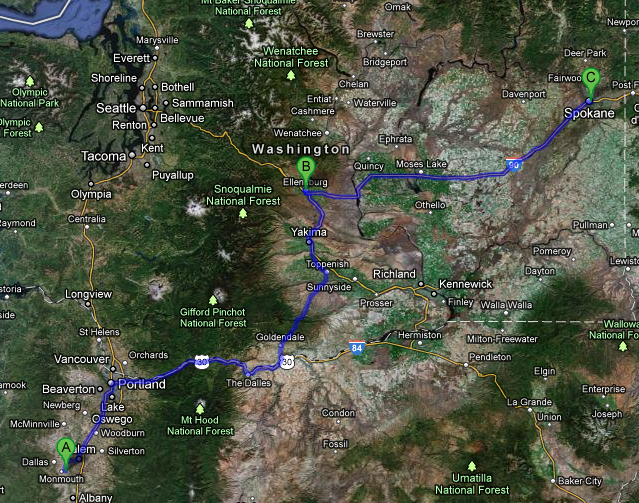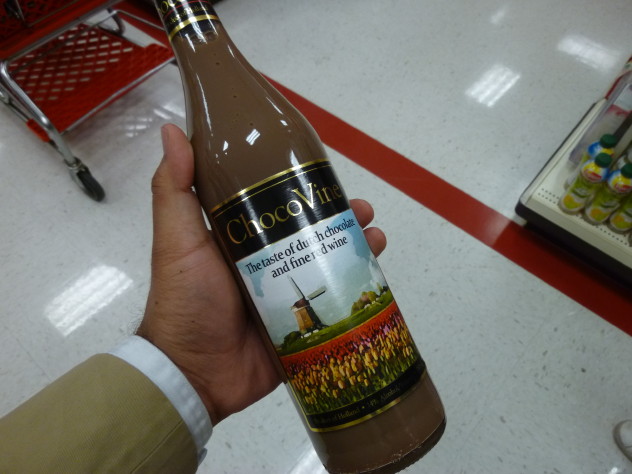 Headed to Target to pick up some things. I almost bought this but Facebook said it was awful, so I passed. ☺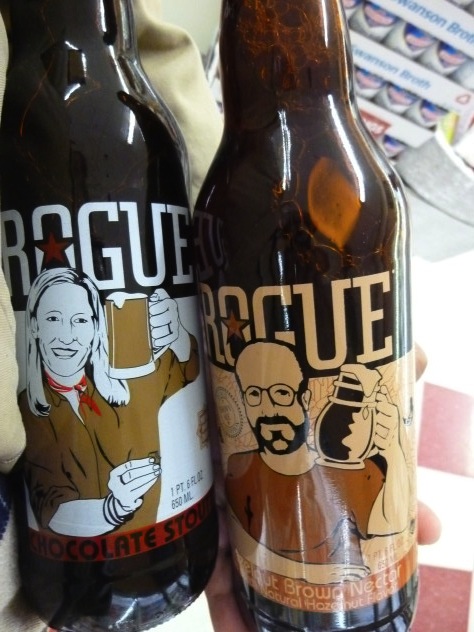 Rogue Chocolate Stour and Hazelnut Brown Nectar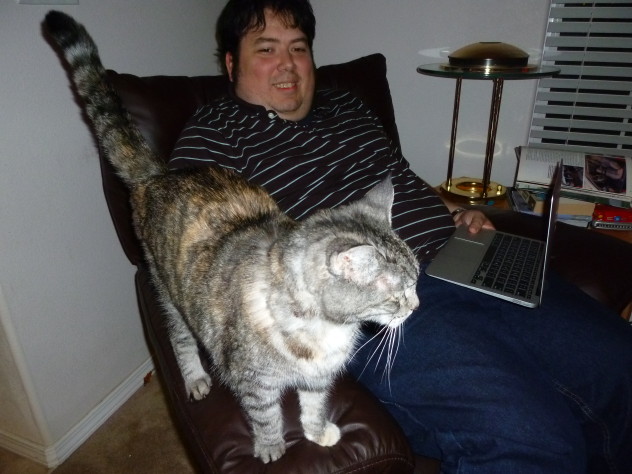 Pepper and Ian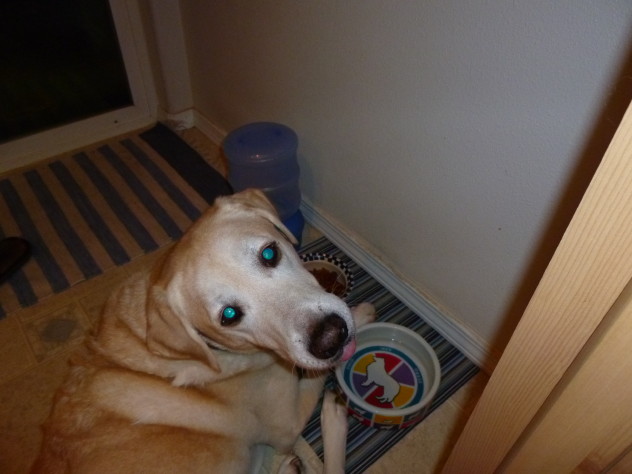 Hoover likes to lay down while he eats. What a comfortable life!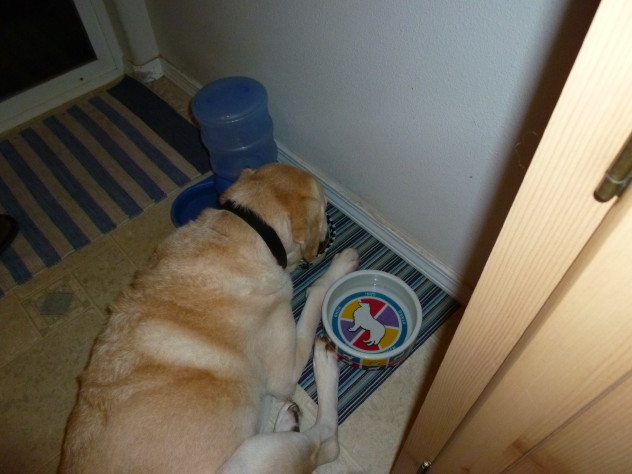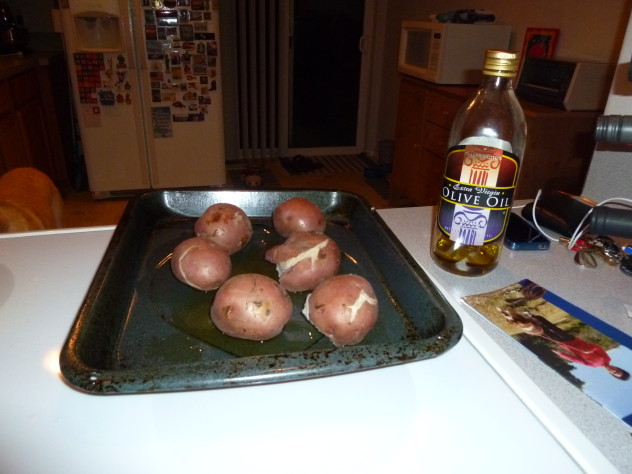 Trying a smashed potato recipe from a friend at CadillacOwners.com.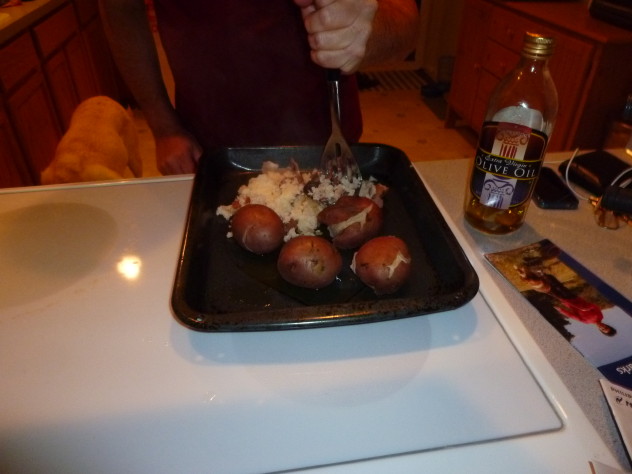 Boil red potatoes for 25 minutes, drizzle generously with olive oil, and smash it.

Drizzle more, add salt.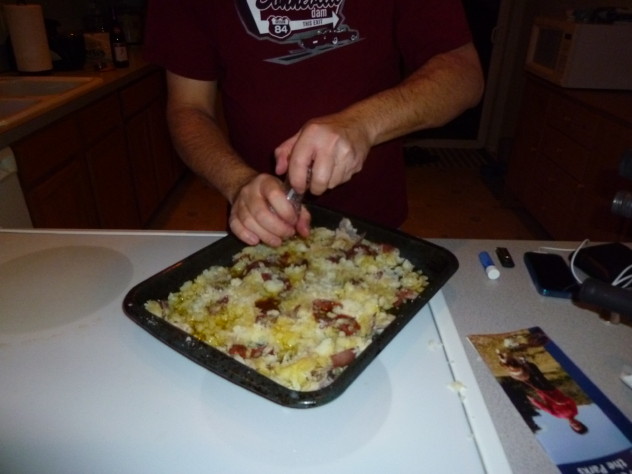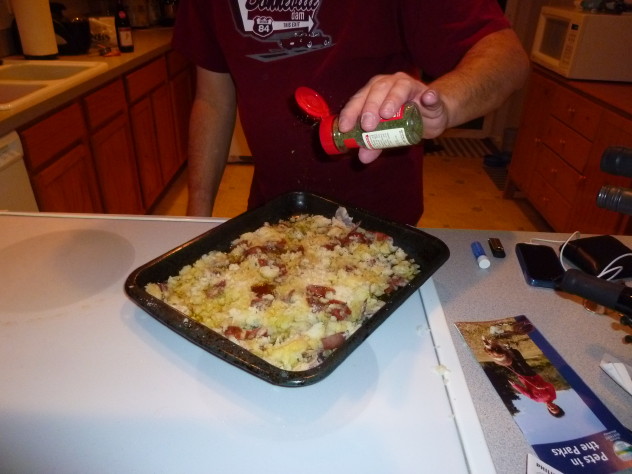 Oregano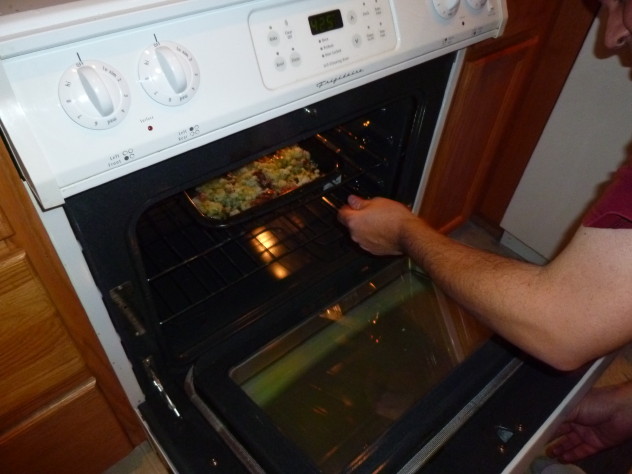 25 minutes in the oven.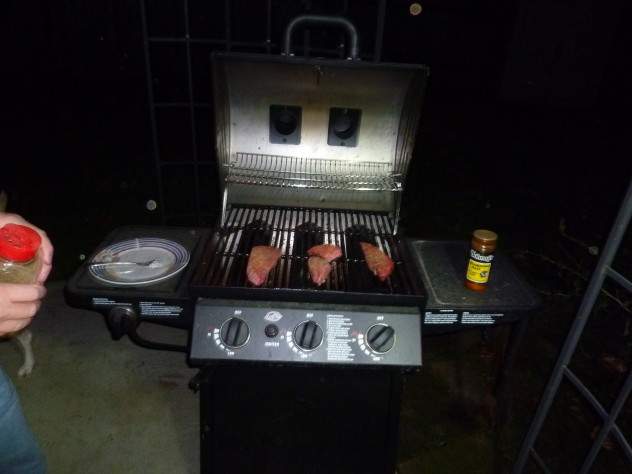 Gary treated us to steaks.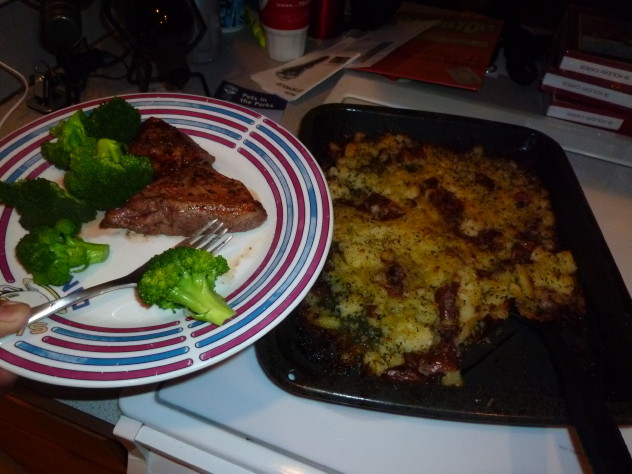 DELICIOUS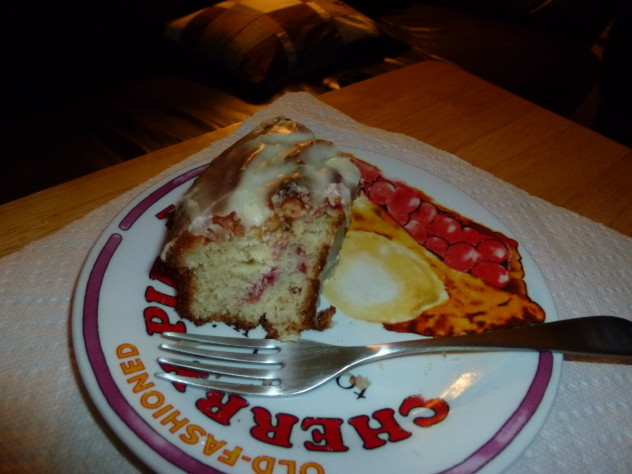 Ian bought us a raspberry cake.
We slept well (and full) and hit the road the next morning.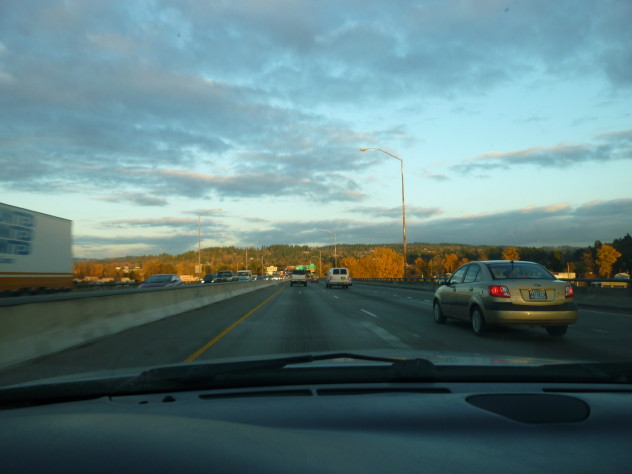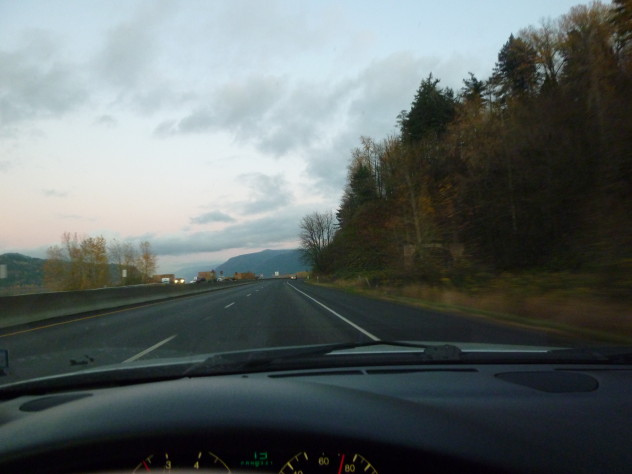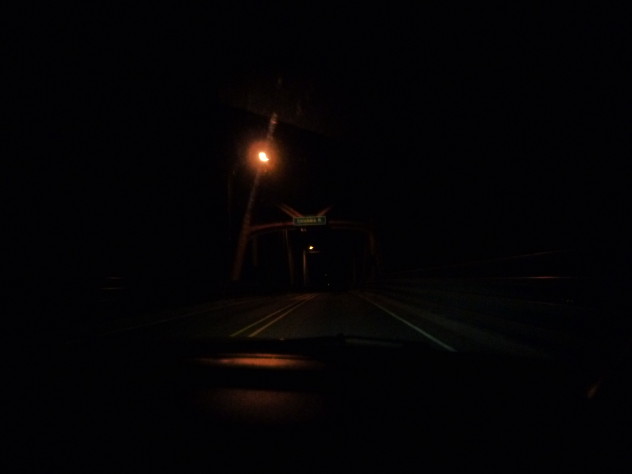 To get to Brandon's house in Ellensburg we had to cross the Columbia River and wander up US97, a narrow and winding somewhat mountainous two-lane road. Too many trucks for my liking.

Ellensburg
We got to Brandon's house and met his mom, then we drove each other's cars to Campus Burger. Here's a review of Brandon's Sebring convertible.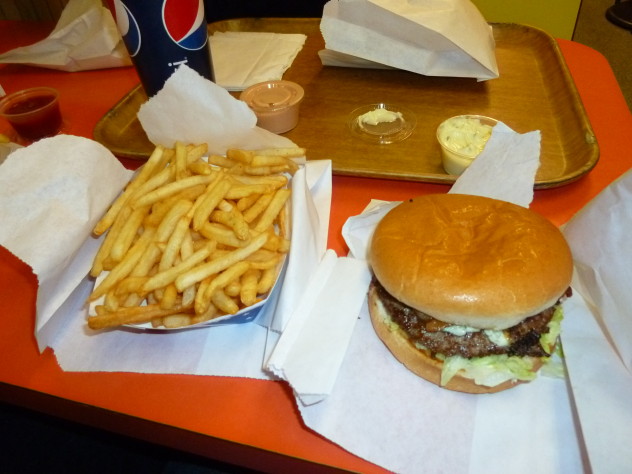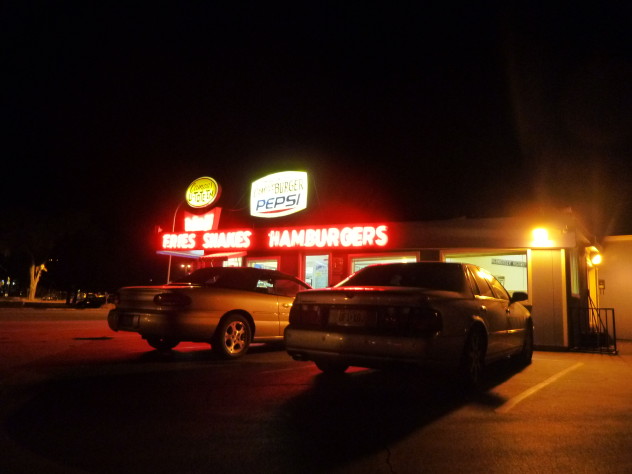 Left: His Chrysler Sebring
Right: My Cadillac Seville
Divided into sections:
PART 1: Overview, Expenses, Map – 2011 Western American Road Trip – 6,500 Miles, 30 Days
PART 2: Joplin MO Tornado Damage, Terry's Subaru STI in Oklahoma, Route 66, U Drop Inn, Cadillac Ranch in Amarillo TX, Leaning Water Tower
PART 3: Wigwam Motel, Meteor Crater
PART 4: Nissan Sentra Spec V, 1951 Chevy truck, Thanksgiving dinner
PART 5: Arizona International Auto Show
PART 6: In N Out Burger, NICOClub Headquarters in Surprise AZ
PART 7: Driving 1931 Ford Model A, first-generation Honda Insight, and 1967 Datsun 411 wagon
PART 9: Barstow CA, Arvin CA, cruising SR-99 to Lemoore CA
PART 10: Aaron in Lemoore CA – Mexican food, Autozone, and Naval base
PART 11: In N Out Burger, Northern California, Gary's house in Independence OR
PART 12: The Pacific coast in Newport OR, Lighthouse
PART 13: Grilling at Gary's, shopping, Brandon's house in Ellensburg WA and 2000 Sebring convertible
PART 14: Arrival in Spokane WA, drinking, karaoke
PART 17: Eating, drinking, farewell dinner
PART 18: Heading home through Montana, Newton visits the vet
PART 19: Boulder CO, Denver CO, show at Cervantes, heading home