PART 16: 2011 Western American Road Trip, Bar hopping downtown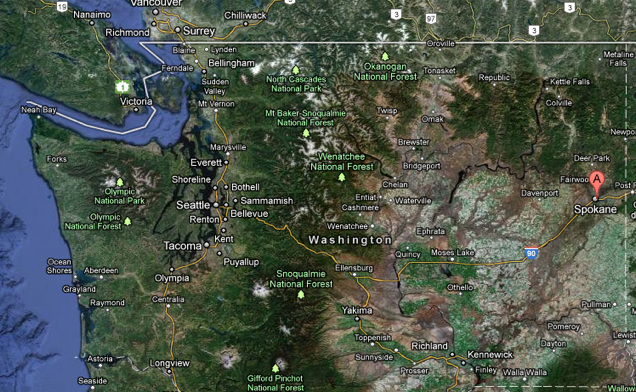 I met up with some friends from high school and embarked on a downtown bar tour.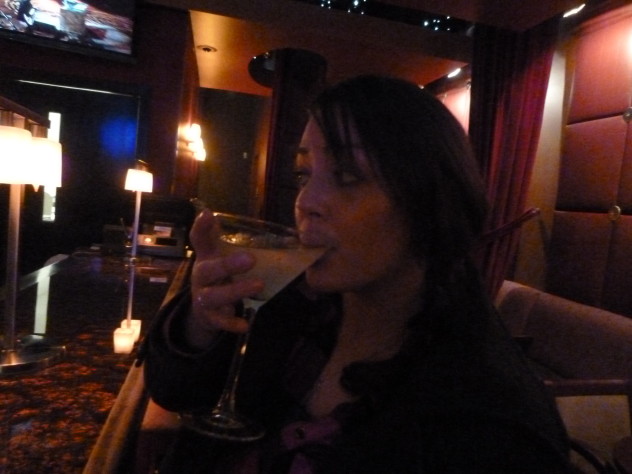 Met up with an old friend for martinis.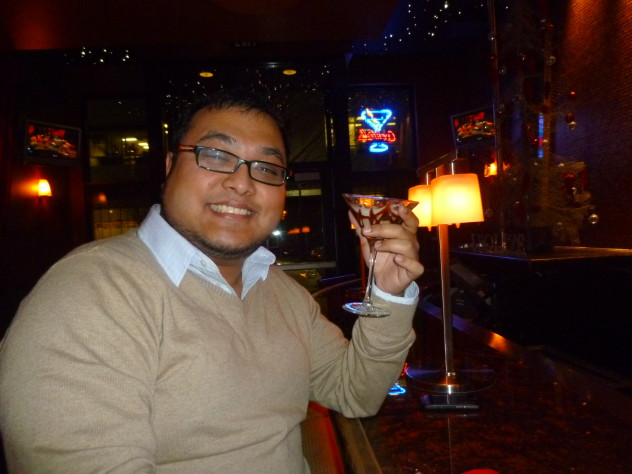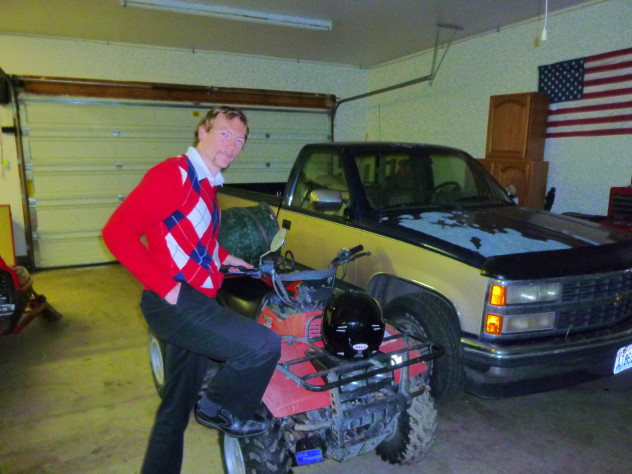 lol
Here's the photos from the rest of the evening that I can share with the public: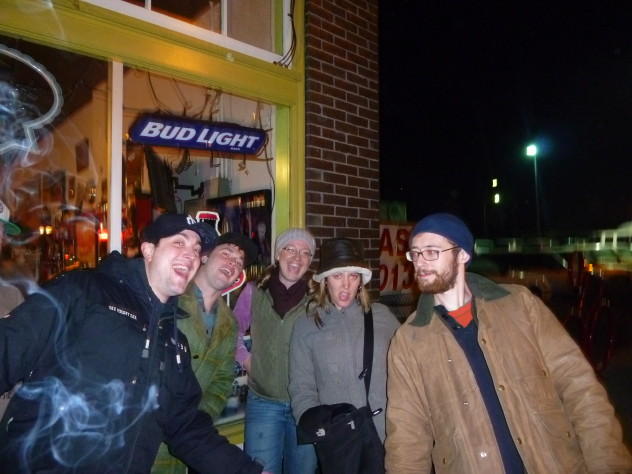 Travis, Rocky, Monica, Kim, Ben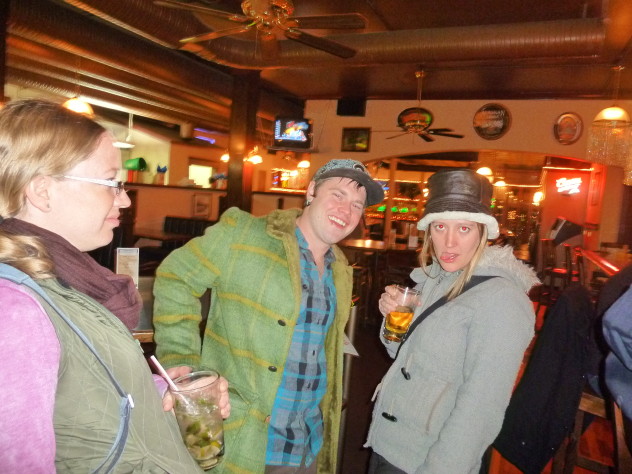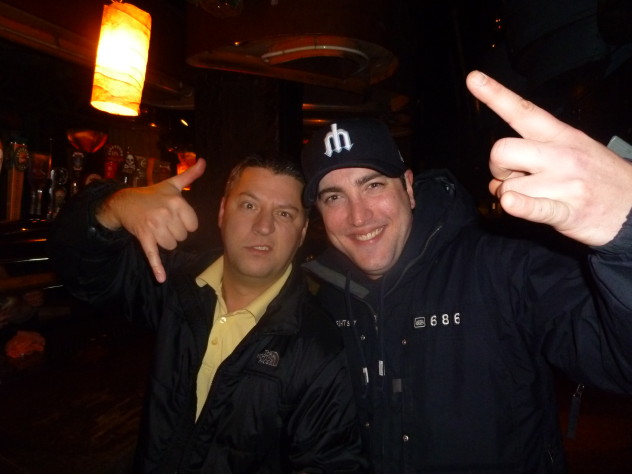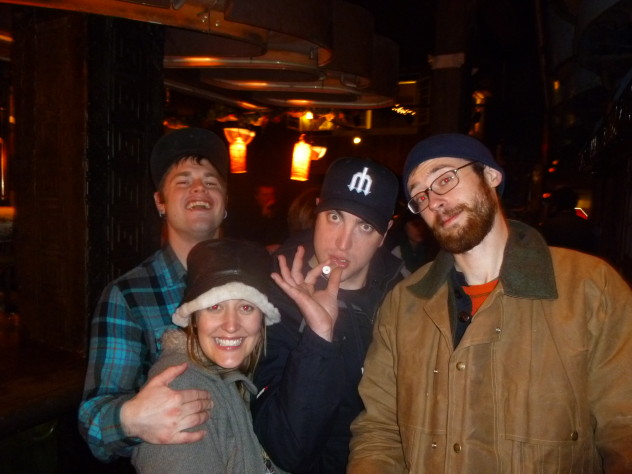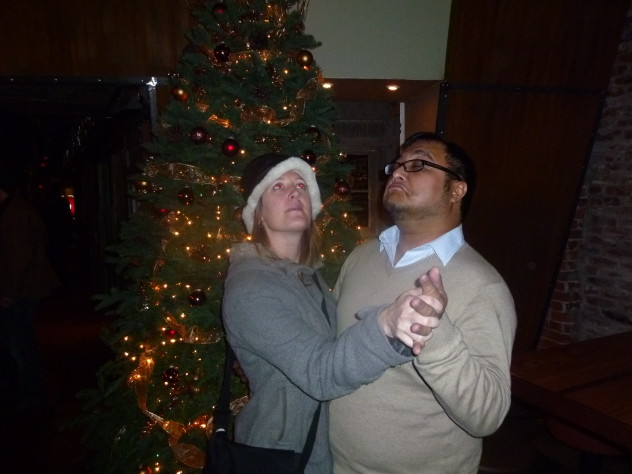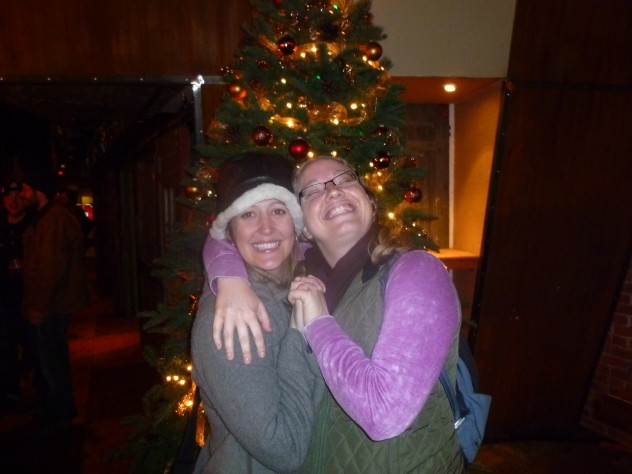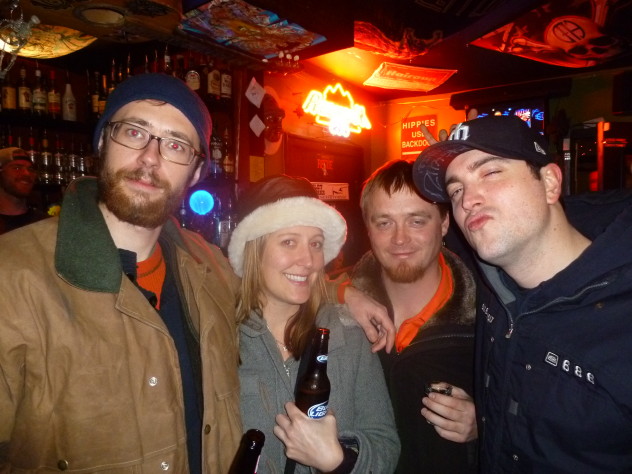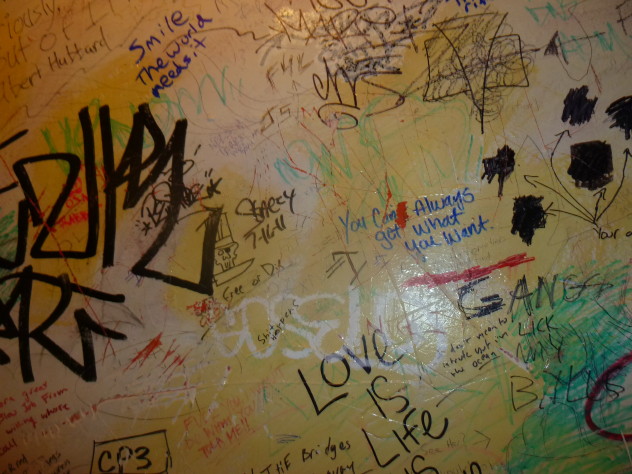 A bathroom wall at a bar.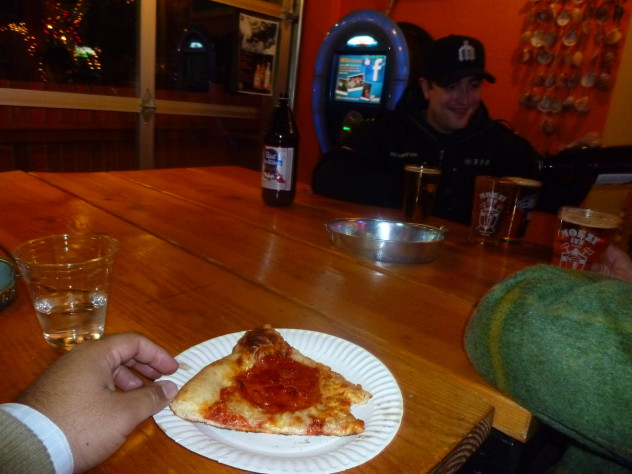 Pizza at Monterey Cafe. OUTSTANDING.

And of course we had a taxi.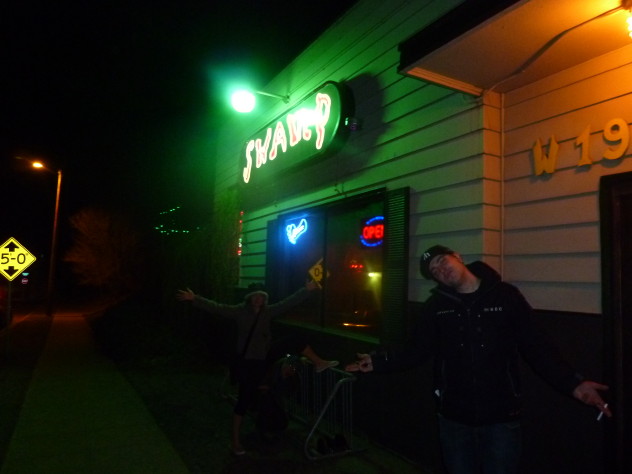 The Swamp!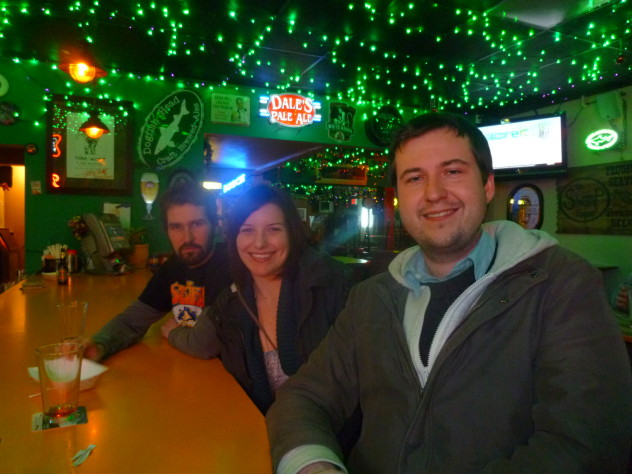 Talked to these people about travel and Thailand.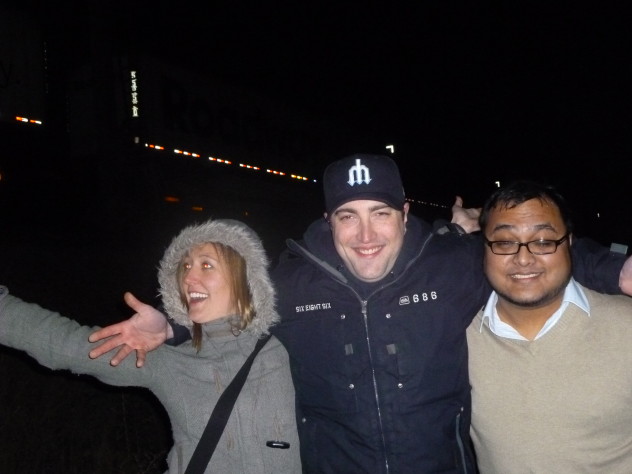 It was a wonderful send-off for Kim, who was moving to Qatar. Big thanks to everyone for a great night.
Divided into sections:
PART 1: Overview, Expenses, Map – 2011 Western American Road Trip – 6,500 Miles, 30 Days
PART 2: Joplin MO Tornado Damage, Terry's Subaru STI in Oklahoma, Route 66, U Drop Inn, Cadillac Ranch in Amarillo TX, Leaning Water Tower
PART 3: Wigwam Motel, Meteor Crater
PART 4: Nissan Sentra Spec V, 1951 Chevy truck, Thanksgiving dinner
PART 5: Arizona International Auto Show
PART 6: In N Out Burger, NICOClub Headquarters in Surprise AZ
PART 7: Driving 1931 Ford Model A, first-generation Honda Insight, and 1967 Datsun 411 wagon
PART 9: Barstow CA, Arvin CA, cruising SR-99 to Lemoore CA
PART 10: Aaron in Lemoore CA – Mexican food, Autozone, and Naval base
PART 11: In N Out Burger, Northern California, Gary's house in Independence OR
PART 12: The Pacific coast in Newport OR, Lighthouse
PART 13: Grilling at Gary's, shopping, Brandon's house in Ellensburg WA and 2000 Sebring convertible
PART 14: Arrival in Spokane WA, drinking, karaoke
PART 17: Eating, drinking, farewell dinner
PART 18: Heading home through Montana, Newton visits the vet
PART 19: Boulder CO, Denver CO, show at Cervantes, heading home