PART 4: 2011 Western American Road Trip, Nissan Spec V, 1951 Chevy truck, Thanksgiving dinner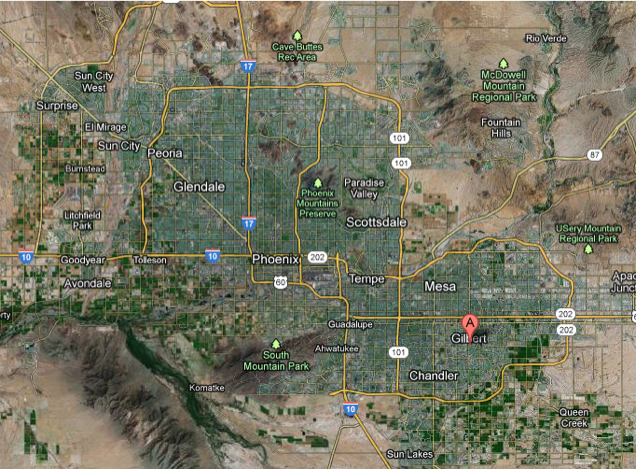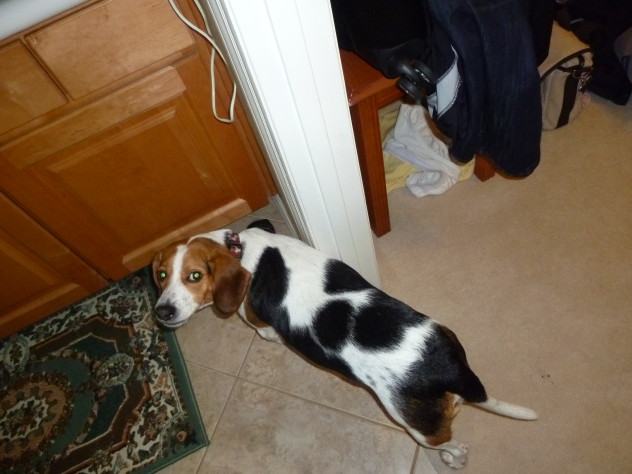 We made it to Gilbert AZ, a suburb of Phoenix. Newton was happy to be out of the car.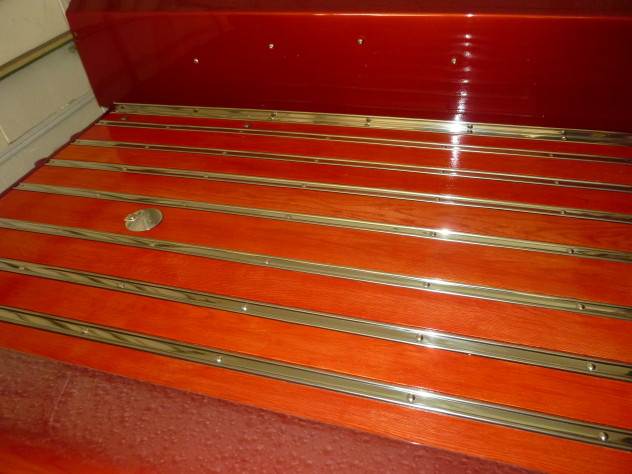 My uncle's 1951 Chevy truck. He lined the bed with cedar.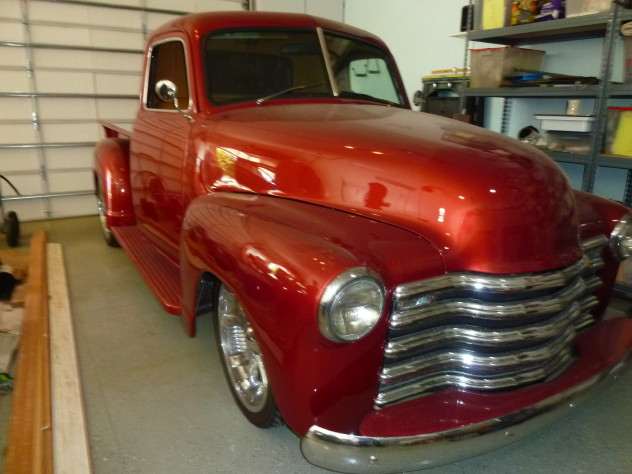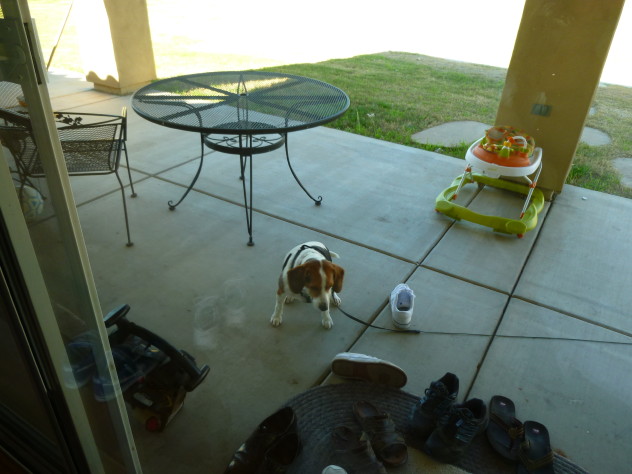 Newton enjoying fresh air.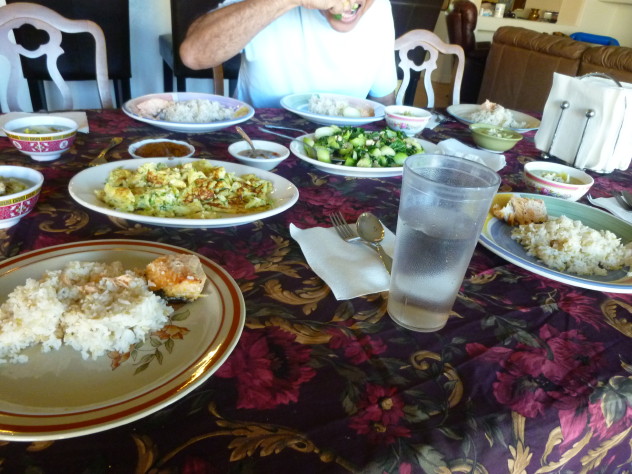 Lunch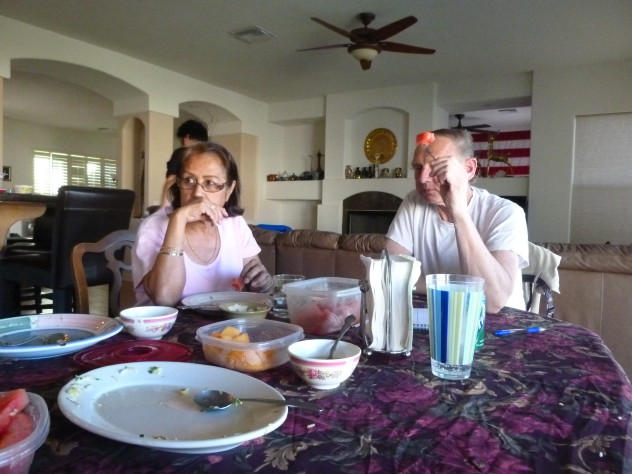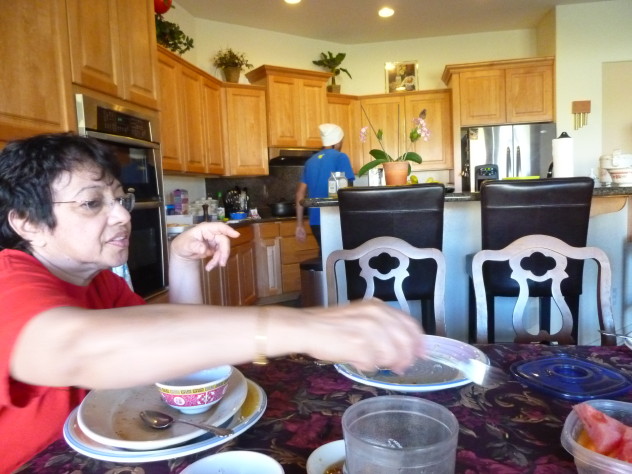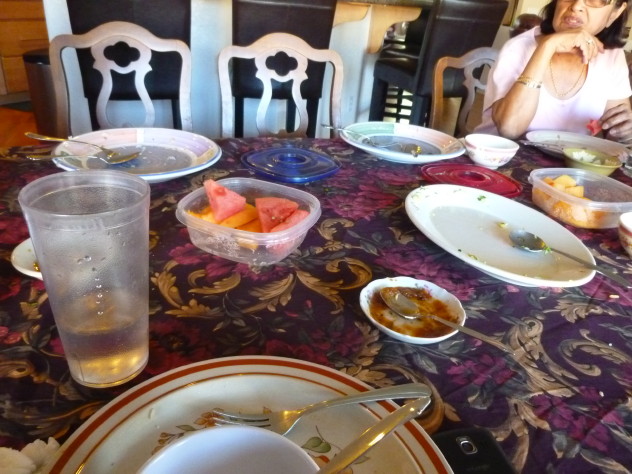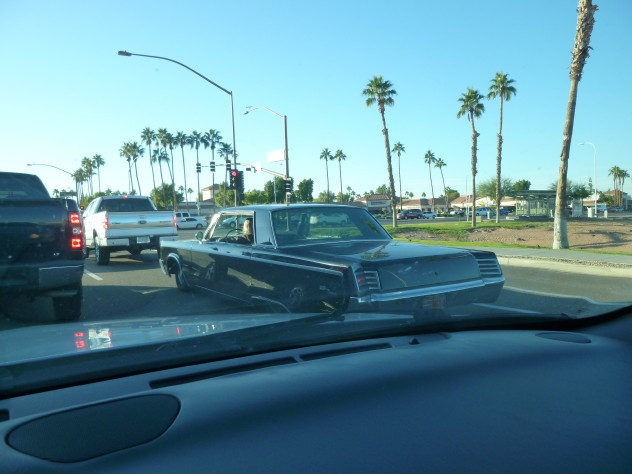 Looks like a late 60s Chrysler Newport.

We went to check out the condos my uncle was refurbishing. The value dropped like a rock during the housing crisis so he bought a few as rental units.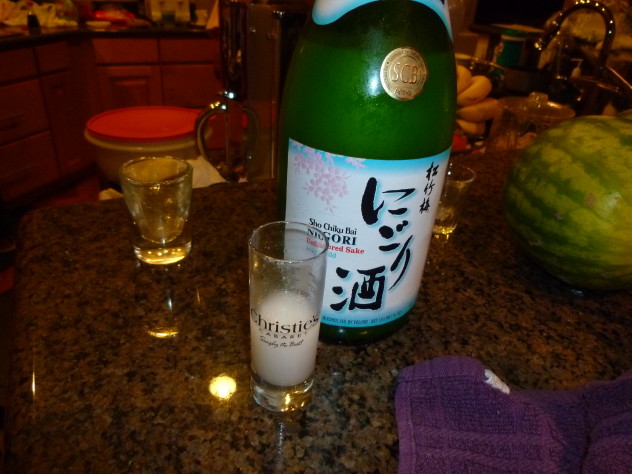 Enjoyed some sake.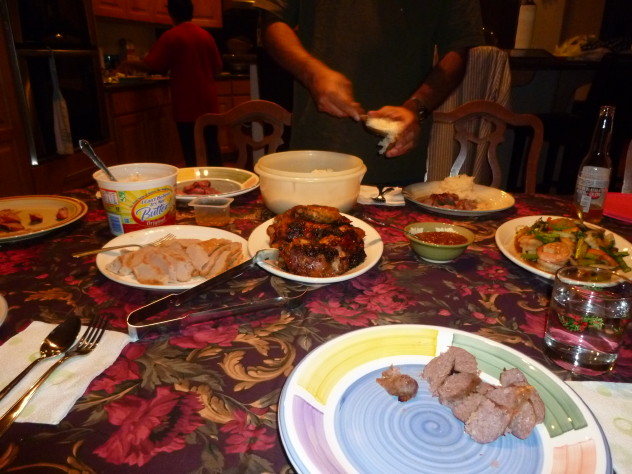 Dinner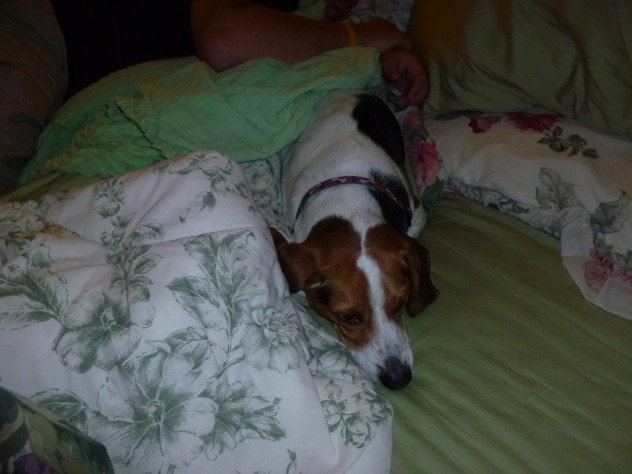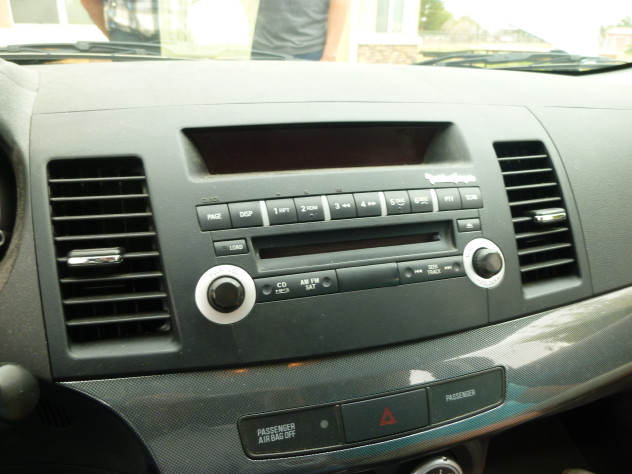 A while ago one of my cousins bought a Mitsubishi Lancer.
Rockford Fosgate audio.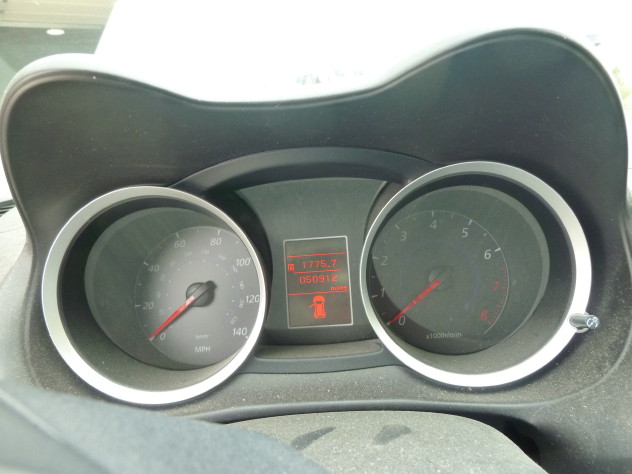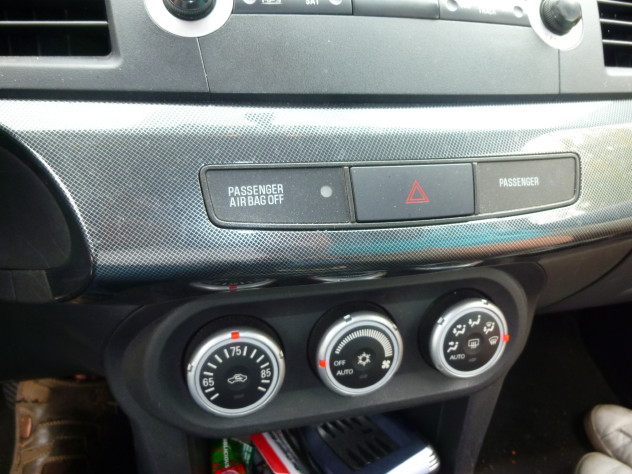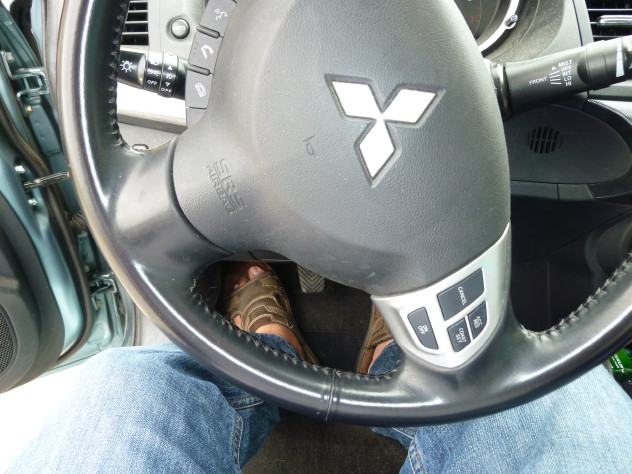 Nice light clutch.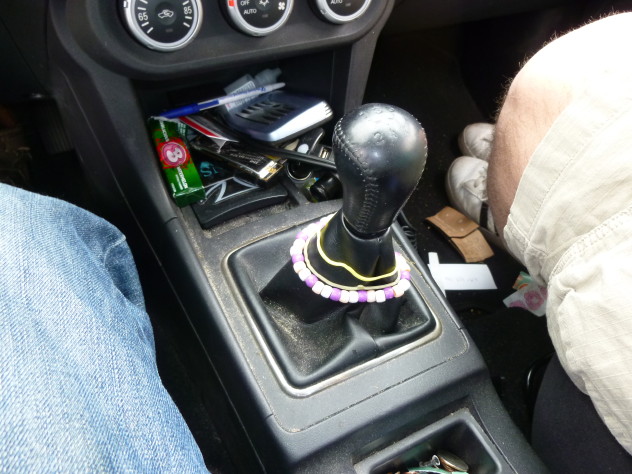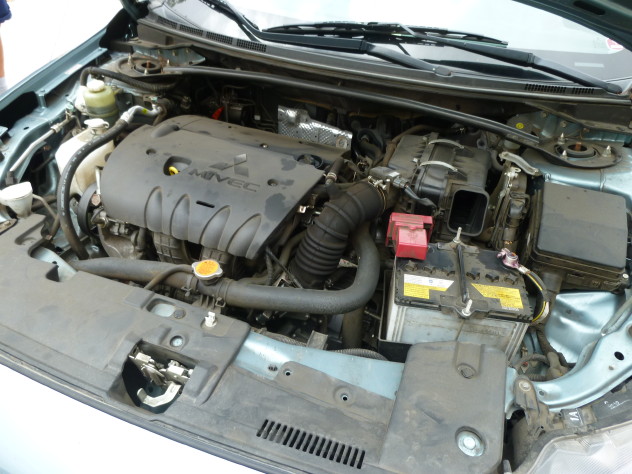 152hp 2.0L DOHC I4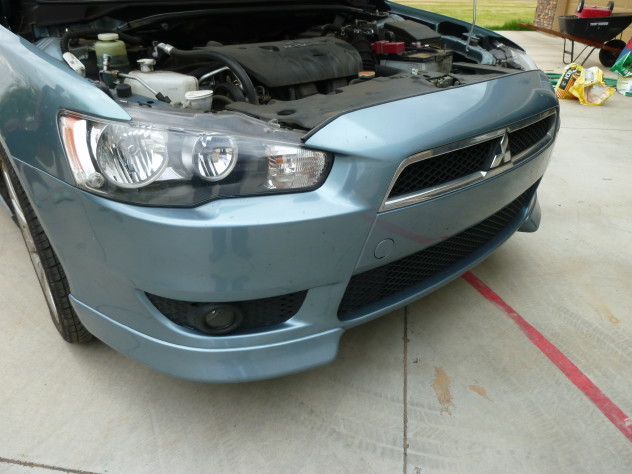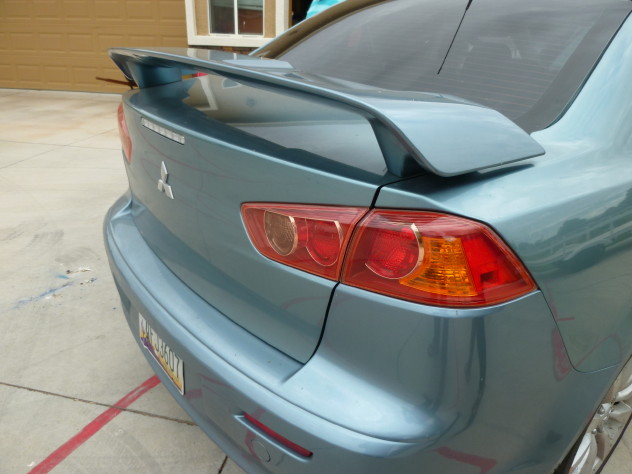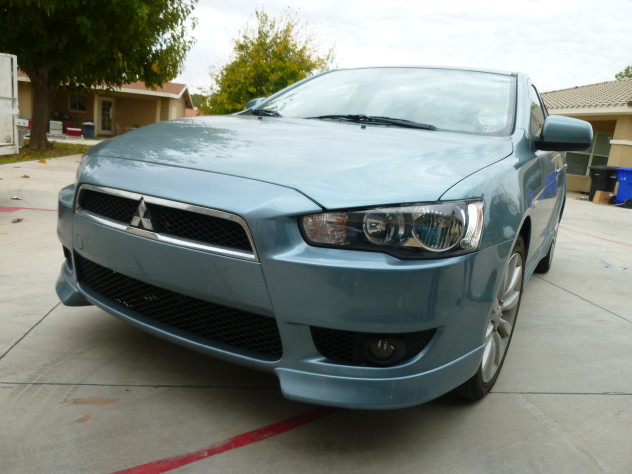 It looks unusually tall but the styling of the nose and tail are nice.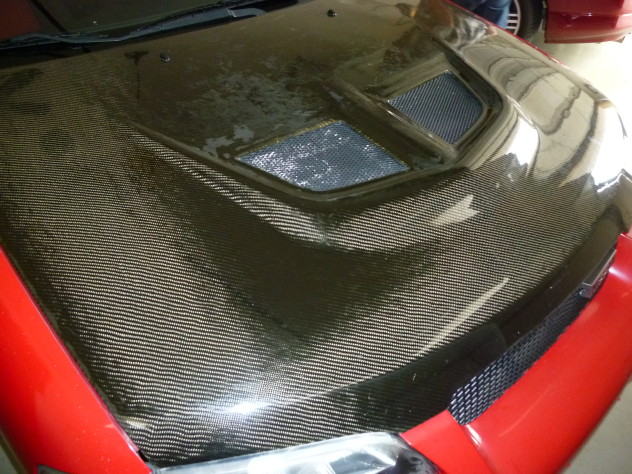 My other cousin's Sentra SE-R Spec V.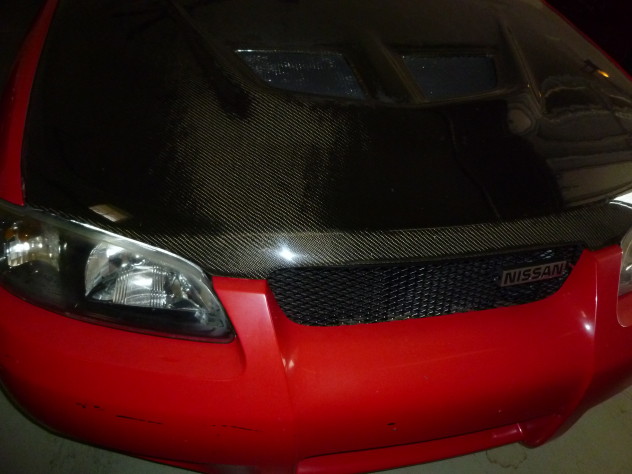 Stock, the QR25 in the Spec V produced 175hp, enough to hit 60mph in 7 seconds.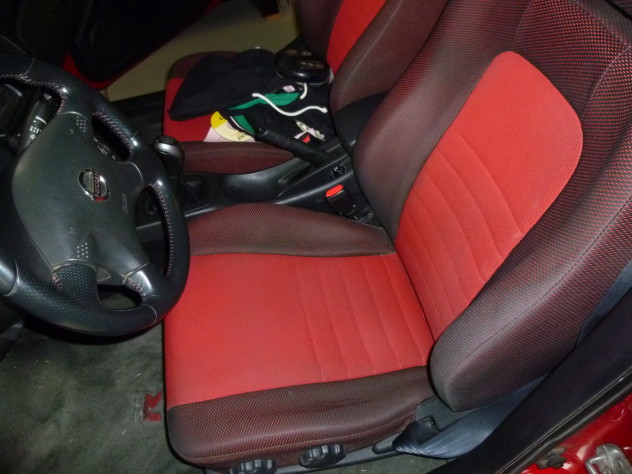 He modified darn near everything. On the road, it felt aggressive and taut. At about 2500rpm it really came alive and hit 60 in what felt like just over 6 seconds.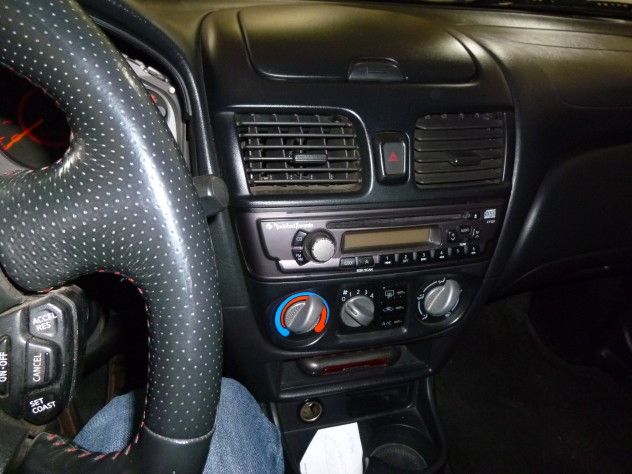 This also has a Rockford sound system.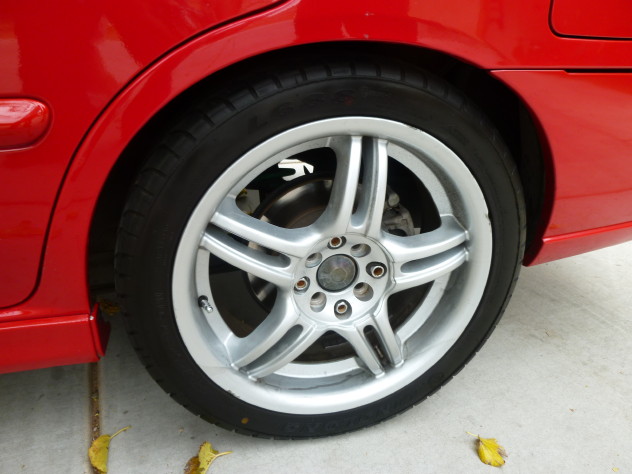 Lighter wheels.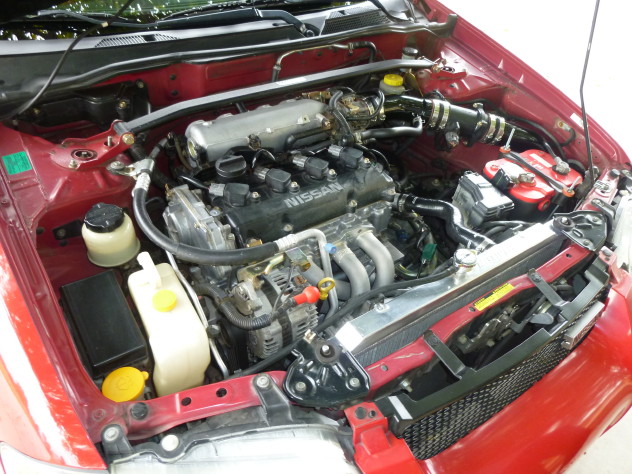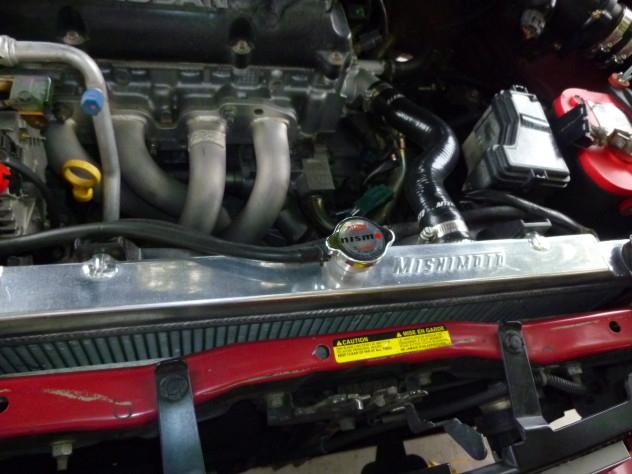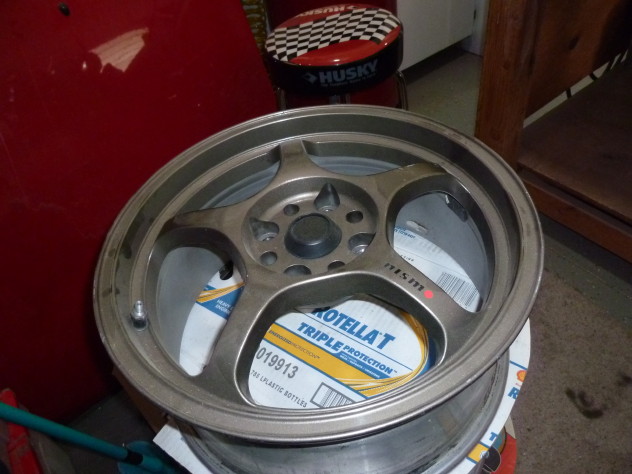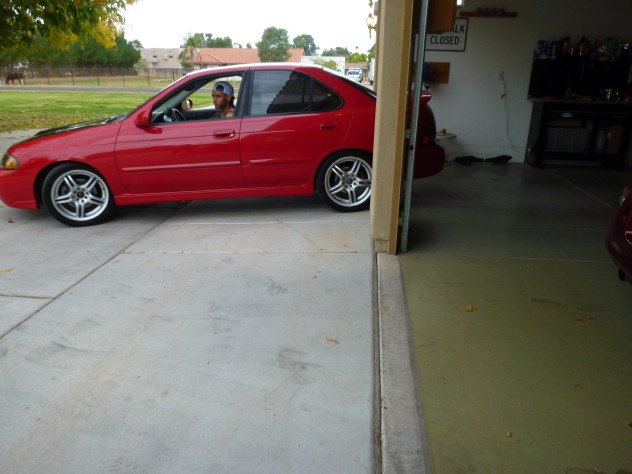 I had a blast driving it around town and on the highway.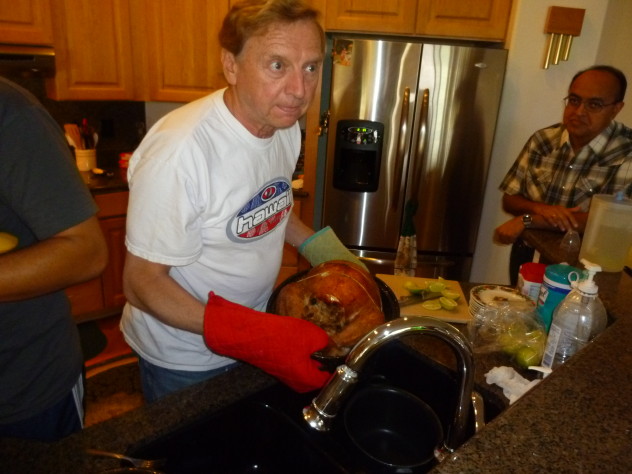 TURKEY TIME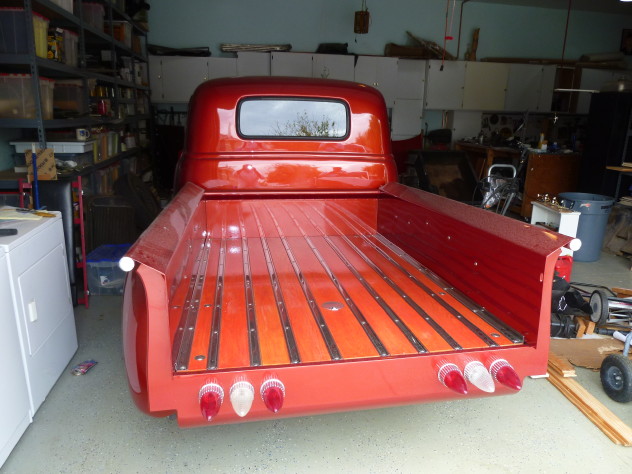 '51 Chevy with Cadillac tail lights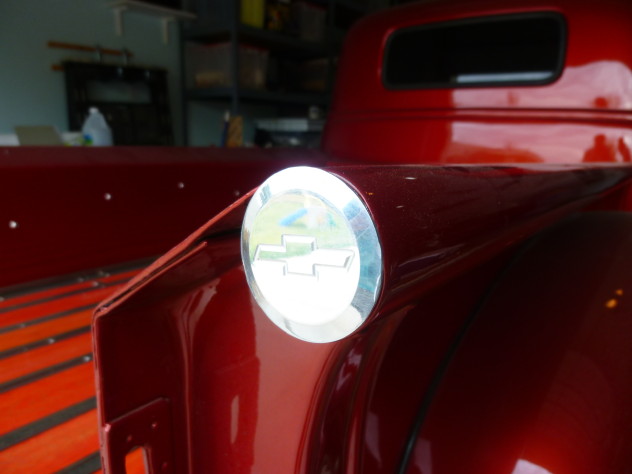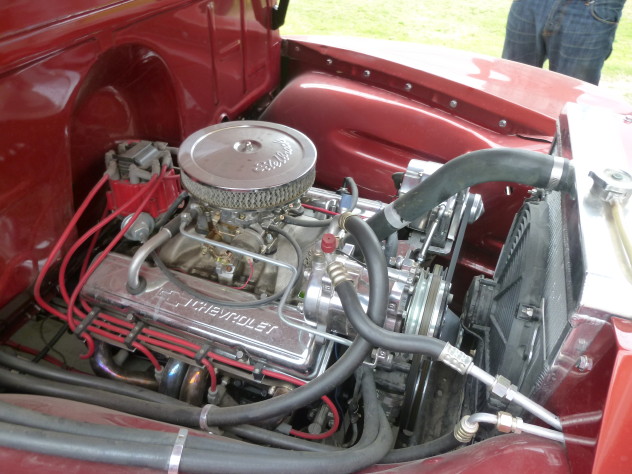 OHV 5.7L V8

Digital gauges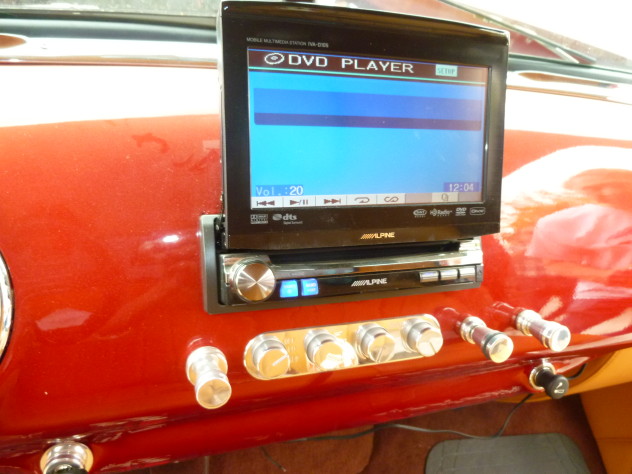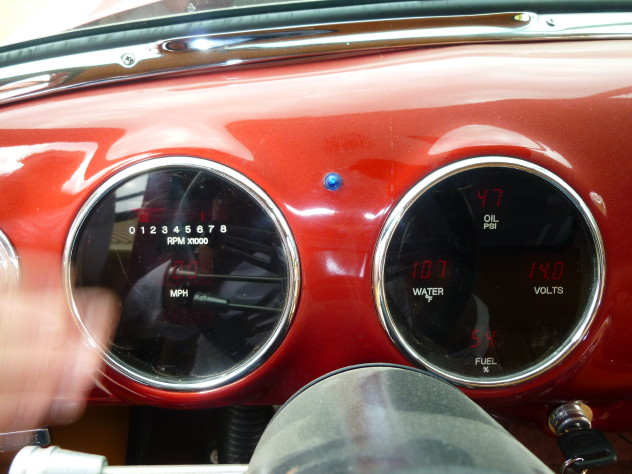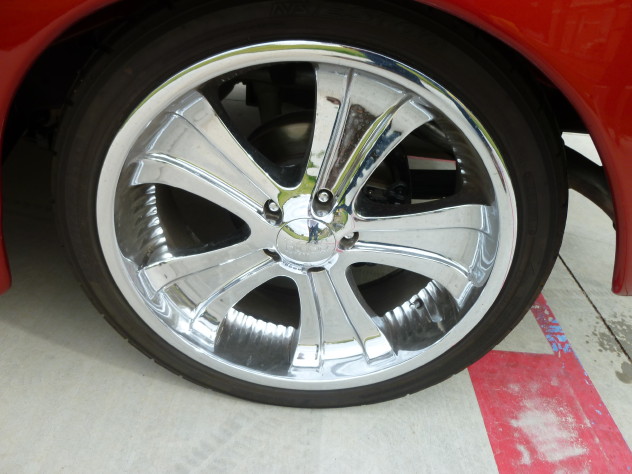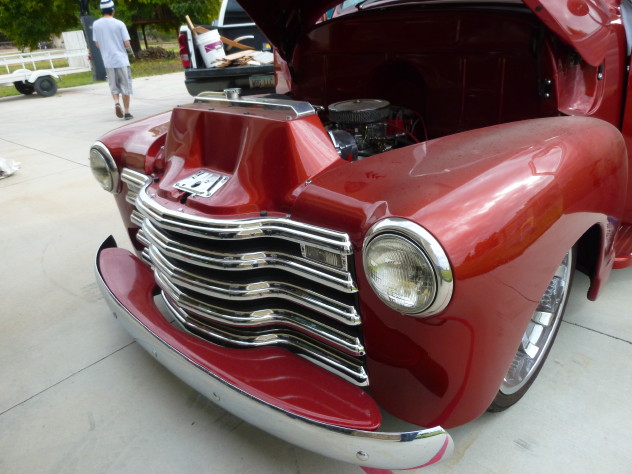 Beautiful chrome
Video:

Fast Tube by Casper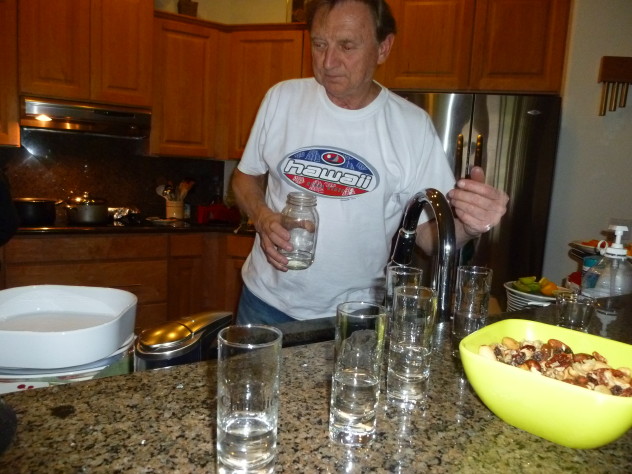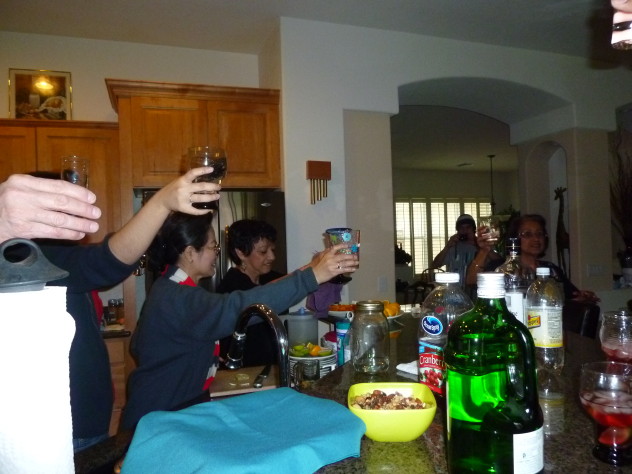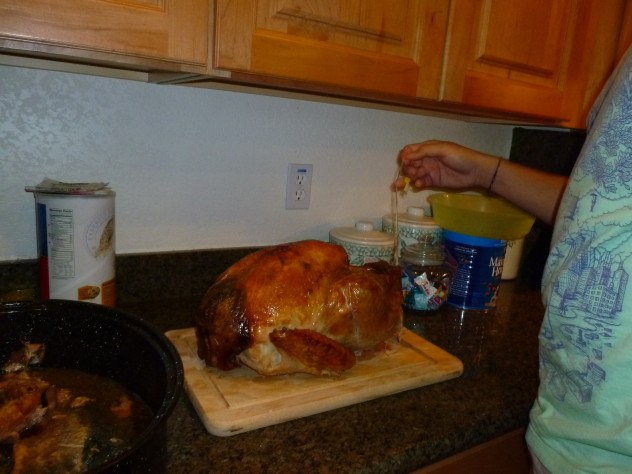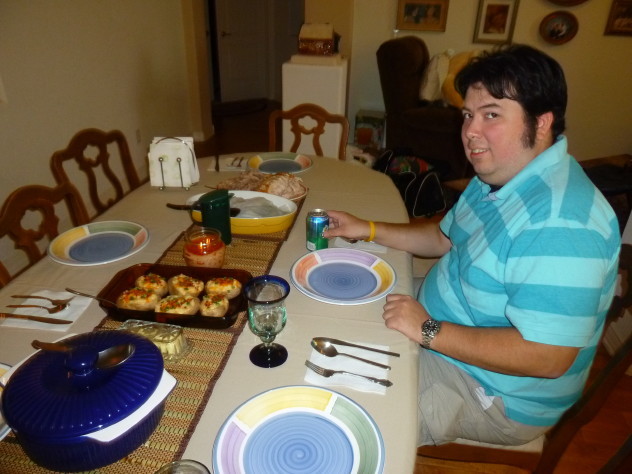 Figures that Ian would be the first to sit down for food.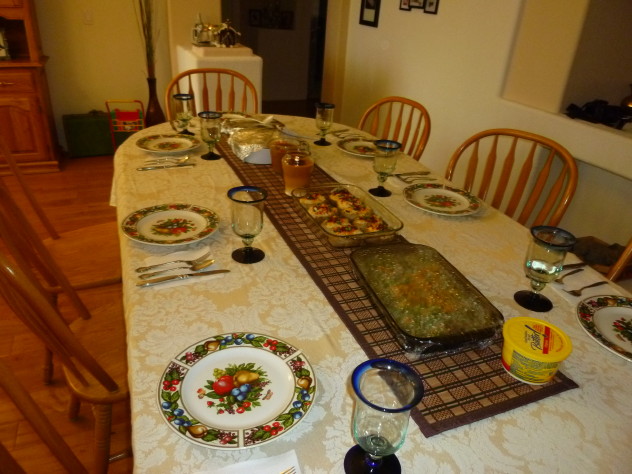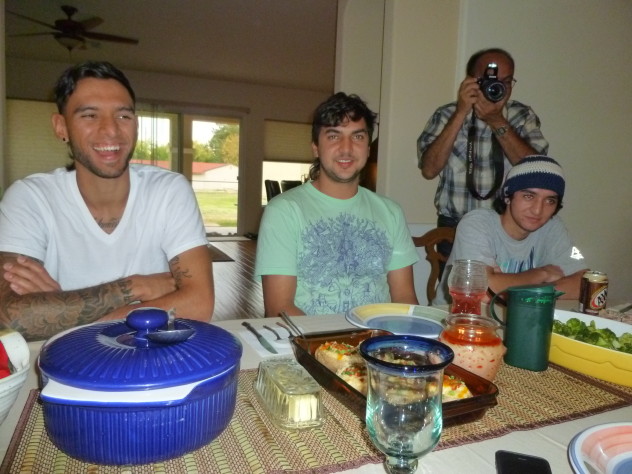 Asians taking pictures of Asians taking pictures of Asians.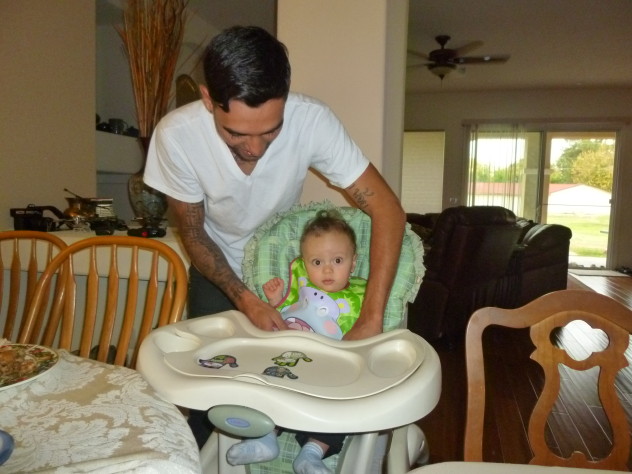 Wide-eyed Romeo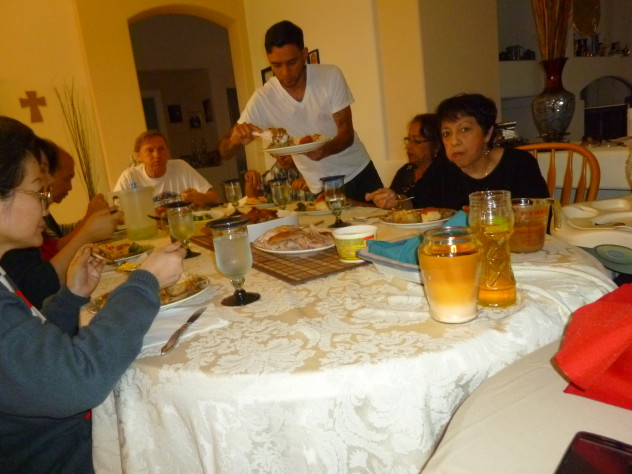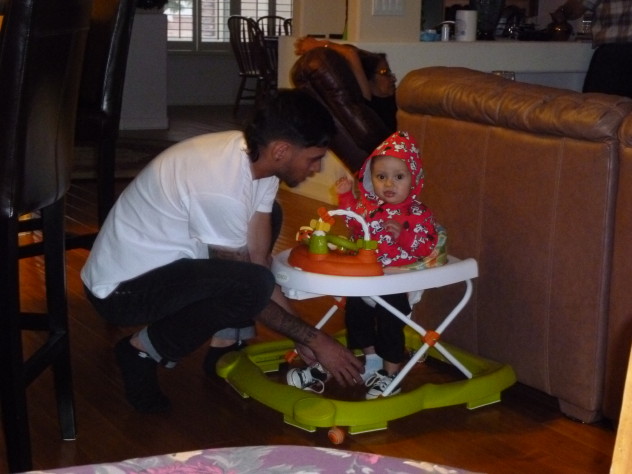 Divided into sections:
PART 1: Overview, Expenses, Map – 2011 Western American Road Trip – 6,500 Miles, 30 Days
PART 2: Joplin MO Tornado Damage, Terry's Subaru STI in Oklahoma, Route 66, U Drop Inn, Cadillac Ranch in Amarillo TX, Leaning Water Tower
PART 3: Wigwam Motel, Meteor Crater
PART 4: Nissan Sentra Spec V, 1951 Chevy truck, Thanksgiving dinner
PART 5: Arizona International Auto Show
PART 6: In N Out Burger, NICOClub Headquarters in Surprise AZ
PART 7: Driving 1931 Ford Model A, first-generation Honda Insight, and 1967 Datsun 411 wagon
PART 9: Barstow CA, Arvin CA, cruising SR-99 to Lemoore CA
PART 10: Aaron in Lemoore CA – Mexican food, Autozone, and Naval base
PART 11: In N Out Burger, Northern California, Gary's house in Independence OR
PART 12: The Pacific coast in Newport OR, Lighthouse
PART 13: Grilling at Gary's, shopping, Brandon's house in Ellensburg WA and 2000 Sebring convertible
PART 14: Arrival in Spokane WA, drinking, karaoke
PART 17: Eating, drinking, farewell dinner
PART 18: Heading home through Montana, Newton visits the vet
PART 19: Boulder CO, Denver CO, show at Cervantes, heading home