PART 14: 2011 Western American Road Trip, Arrival in Spokane WA, drinking, karaoke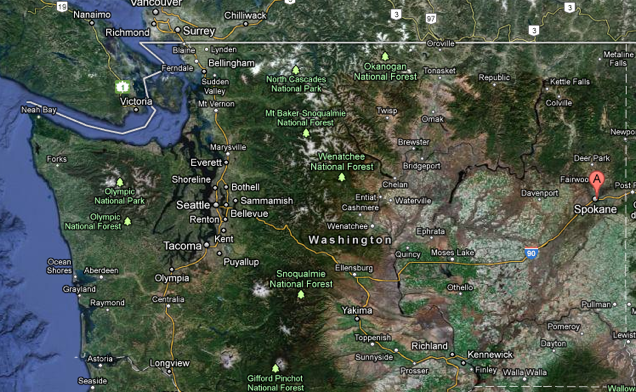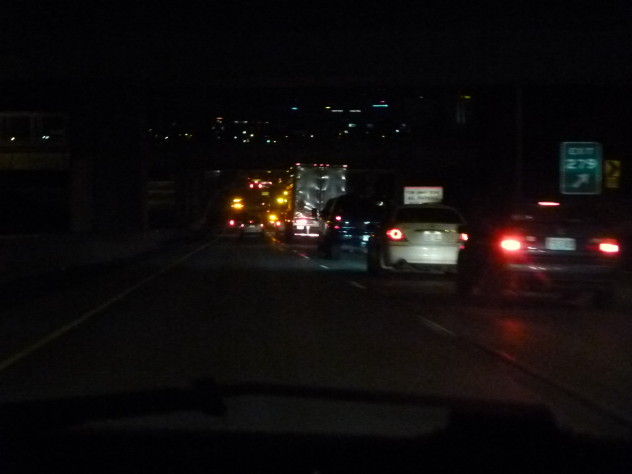 We finally arrived in Spokane, descending into the valley on I-90.
An oversized load brought traffic to a crawl.
I was happy to make it to my dad's house and finally sleep.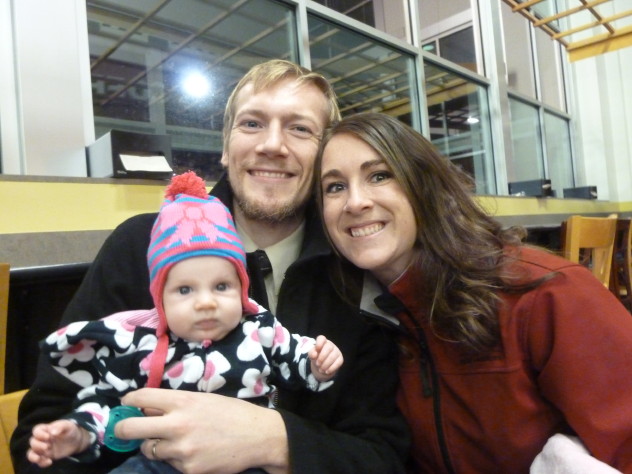 Friends of mine, the Flahertys, just had a new baby. She's genuinely very cute.
I ran into them at the store.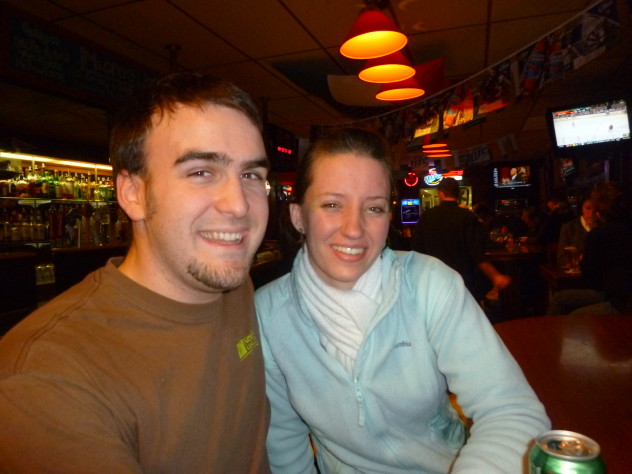 Tyler and Kara recently got engaged.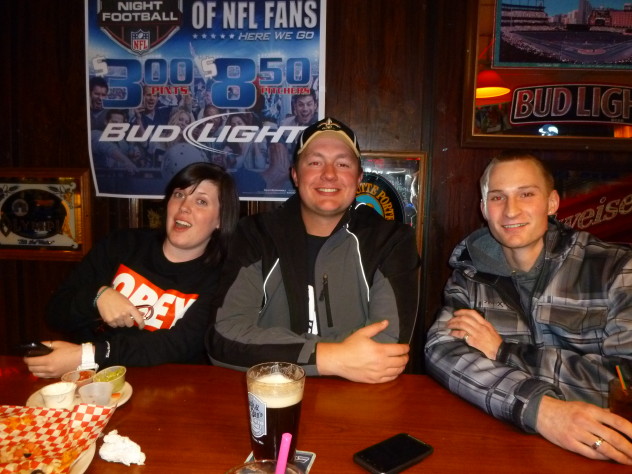 Jack and Dan's Pub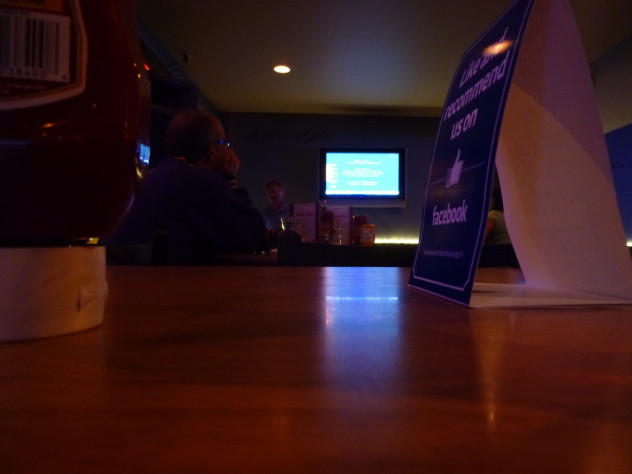 Went elsewhere with Tyler to sing some Careless Whisper, drunk of course.
Next day…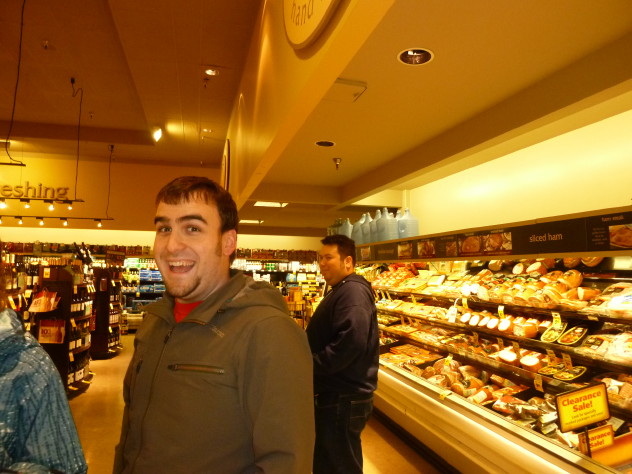 Wandering around Safeway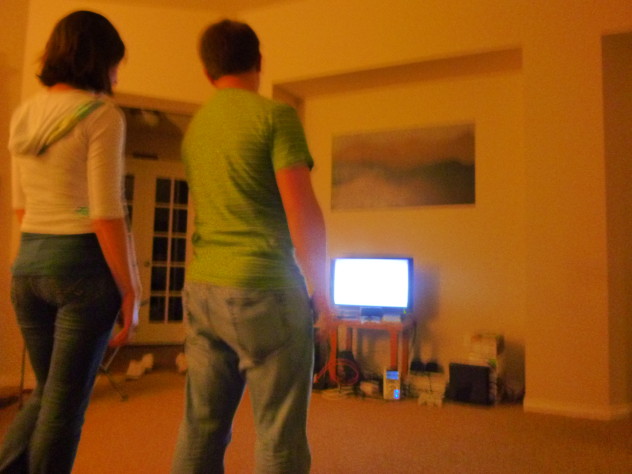 XBOX TIME

Bo and Linda's puppies!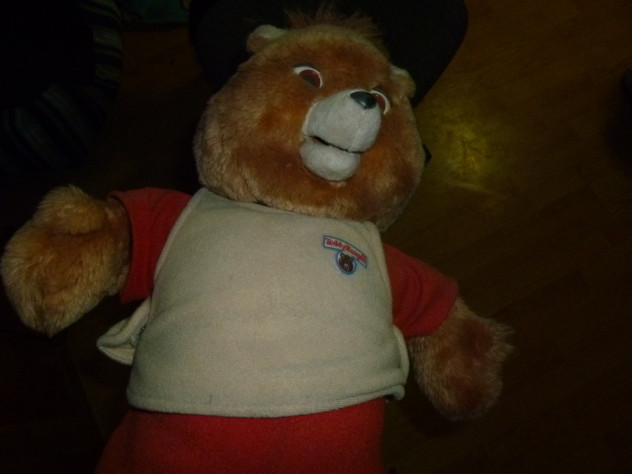 Bo gave me an authentic Teddy Ruxpin. I still need to find some tapes.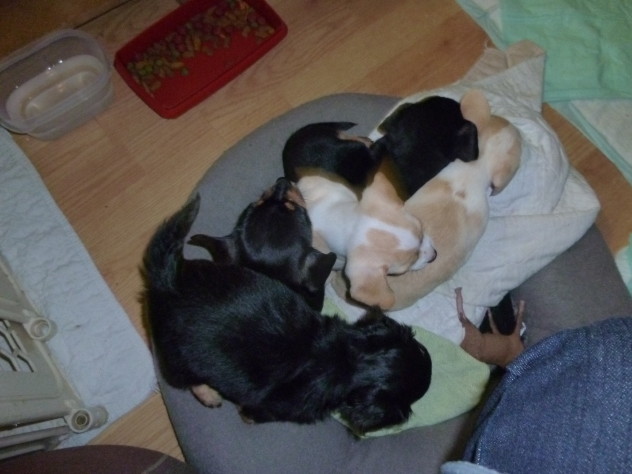 Divided into sections:
PART 1: Overview, Expenses, Map – 2011 Western American Road Trip – 6,500 Miles, 30 Days
PART 2: Joplin MO Tornado Damage, Terry's Subaru STI in Oklahoma, Route 66, U Drop Inn, Cadillac Ranch in Amarillo TX, Leaning Water Tower
PART 3: Wigwam Motel, Meteor Crater
PART 4: Nissan Sentra Spec V, 1951 Chevy truck, Thanksgiving dinner
PART 5: Arizona International Auto Show
PART 6: In N Out Burger, NICOClub Headquarters in Surprise AZ
PART 7: Driving 1931 Ford Model A, first-generation Honda Insight, and 1967 Datsun 411 wagon
PART 9: Barstow CA, Arvin CA, cruising SR-99 to Lemoore CA
PART 10: Aaron in Lemoore CA – Mexican food, Autozone, and Naval base
PART 11: In N Out Burger, Northern California, Gary's house in Independence OR
PART 12: The Pacific coast in Newport OR, Lighthouse
PART 13: Grilling at Gary's, shopping, Brandon's house in Ellensburg WA and 2000 Sebring convertible
PART 14: Arrival in Spokane WA, drinking, karaoke
PART 17: Eating, drinking, farewell dinner
PART 18: Heading home through Montana, Newton visits the vet
PART 19: Boulder CO, Denver CO, show at Cervantes, heading home