PART 19: 2011 American Road Trip – Conclusions, Gettysburg PA to St Louis
Be sure to read Part 1 for a trip overview.
Travel Dates: 5/15/11 – 5/16/11
Continued from Part 18.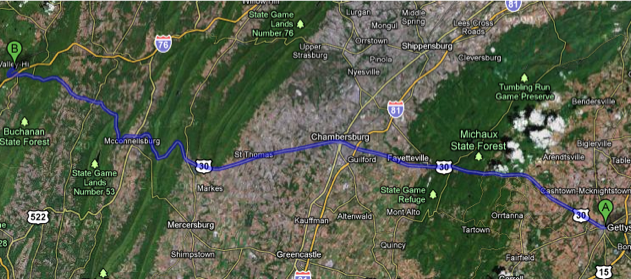 It was 70 miles from Gettysburg to I-76/I-70.
Gettysburg to Chesterfield MO was 800 miles.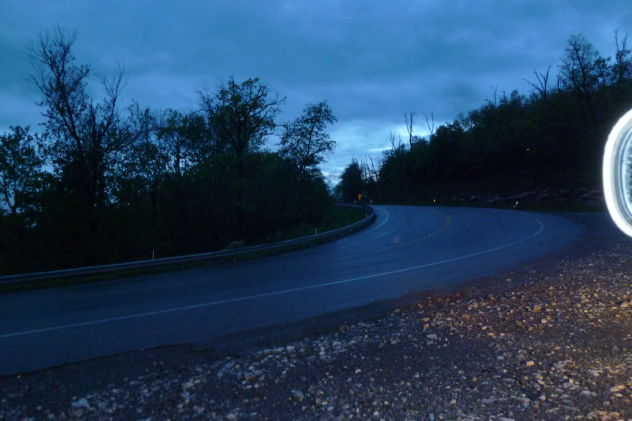 US-30 follows The Lincoln Highway through the mountains. In the rain it was difficult to see around the curves. I averaged about 40 mph. This picture was taken at the highest elevation point.
Somewhere on US-30 east of Chamberlain is a place called Mister Ed's Elephant Museum.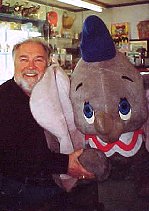 I didn't stop there (nor did I see it), but you can check out the web site.

Fast Tube by Casper
This is how I stayed awake on I-70.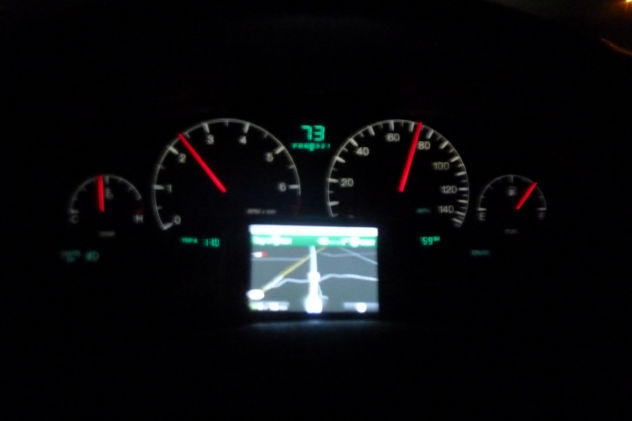 FINALLY!
Made it to Ohio where I booked a room at the Doubletree in Columbus and speed limits jumped from 55 to 70. I thought I was going to be in Pennsylvania forever.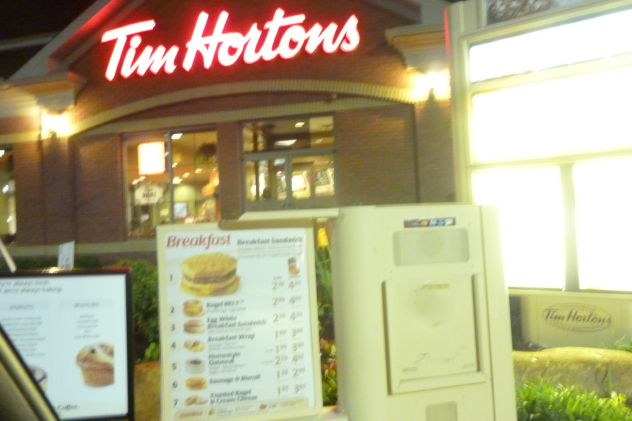 Tim Horton's! Got a doughnut and a sandwich.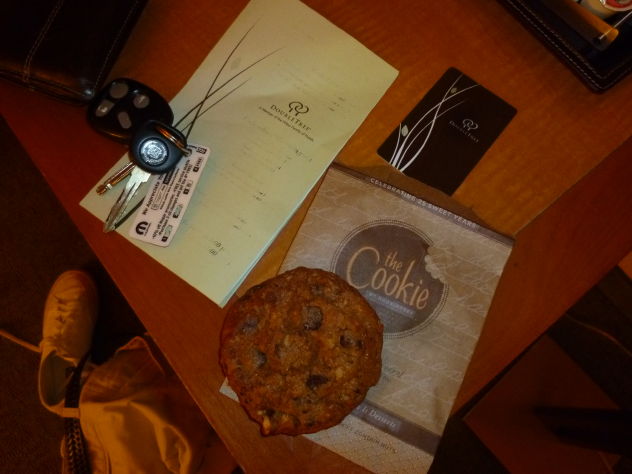 The best thing about checking into a Doubletree is the cookie. I used to work at one when I was 20 and got fat(ter) eating these all night at work.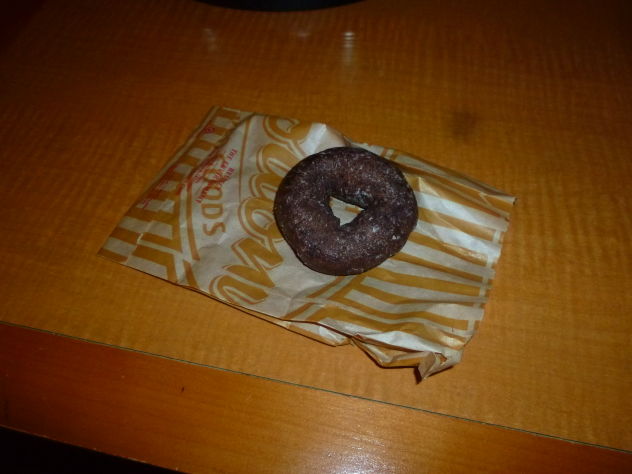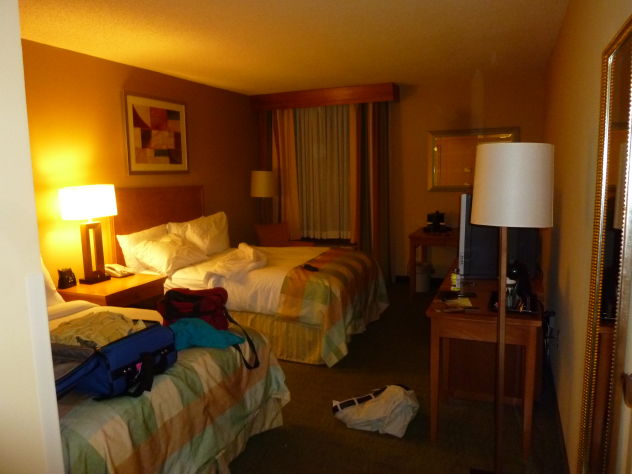 A nice, comfortable room.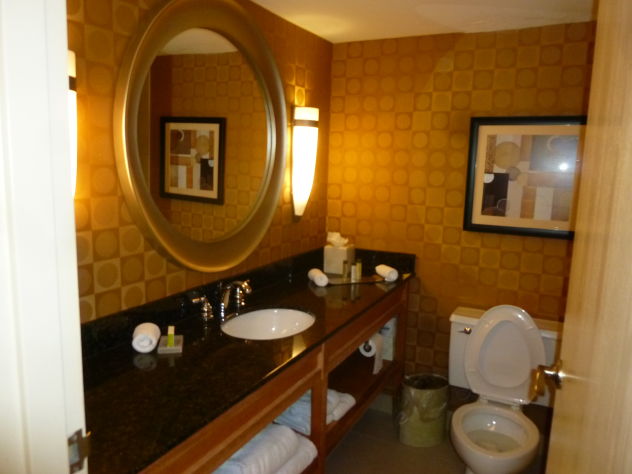 I think it was $55 with tax through Priceline.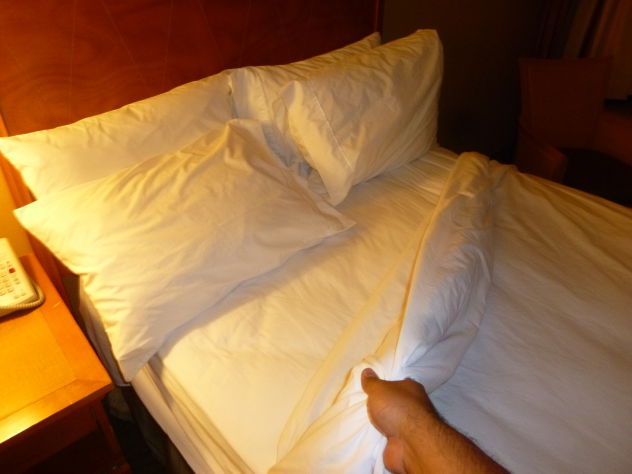 Some Doubletree hotels use a super high thread count sheet set. This was unfortunately not one of those. I was exhausted from traveling, and this bed was quite heavenly.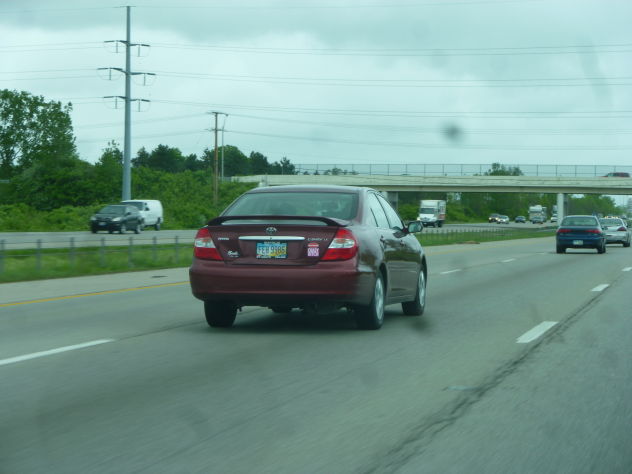 This Camry's bumper sticker says "CRAZY BITCH".
Classy.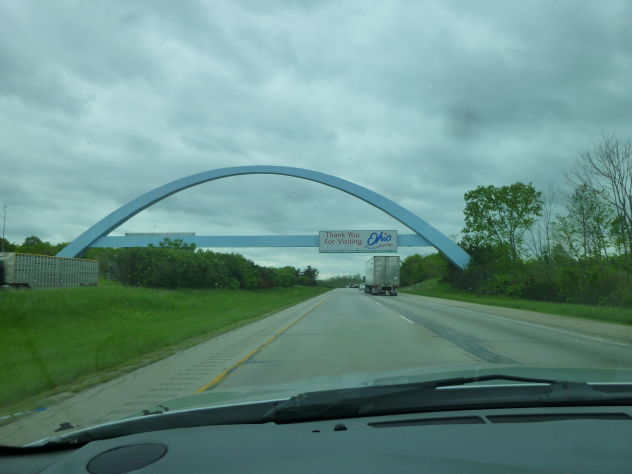 Entering Indiana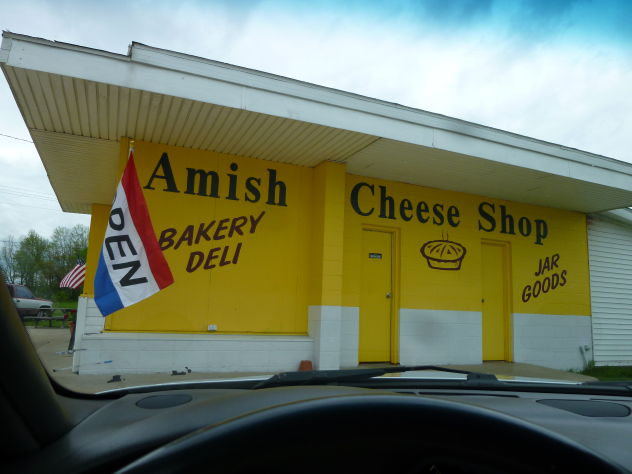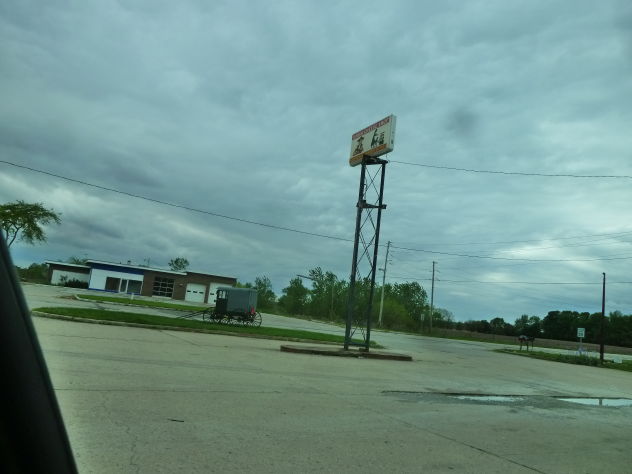 This shop claims to make all of its cheeses from Amish milk.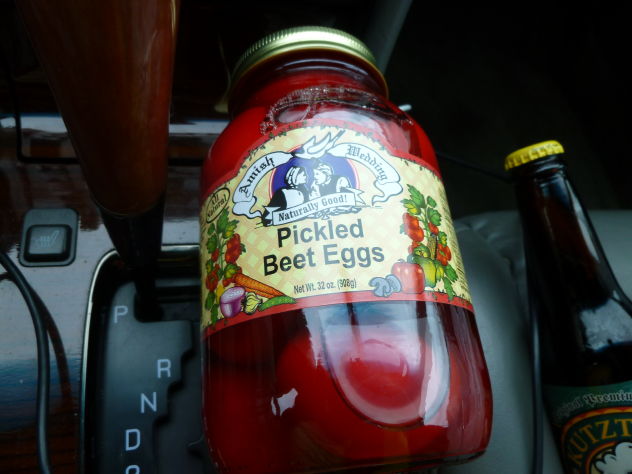 I bought some sodas and this jar of pickled beet eggs. It was so strange I had to buy it. I chose not to open the jar in the car in case it stunk.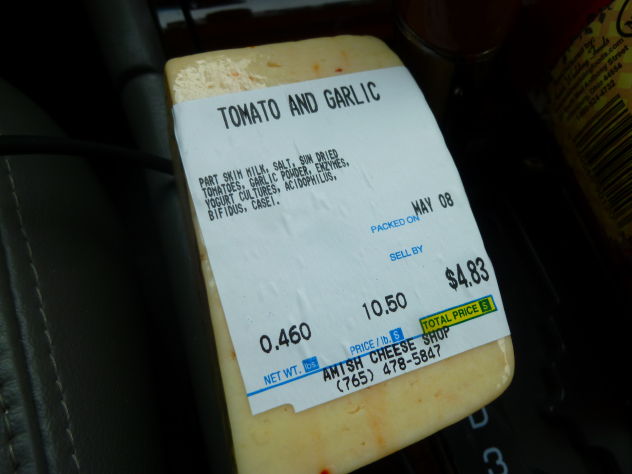 Snack cheese.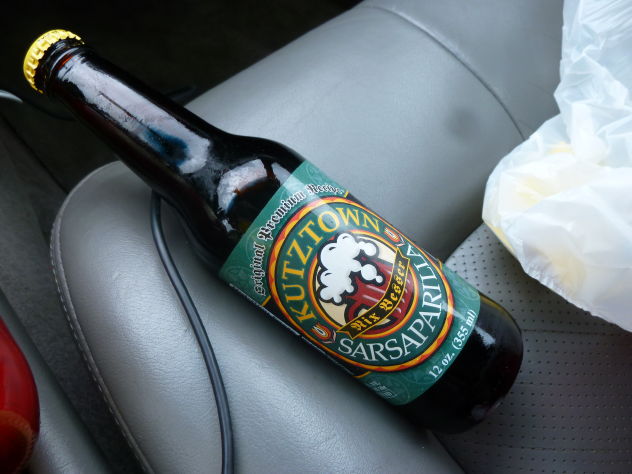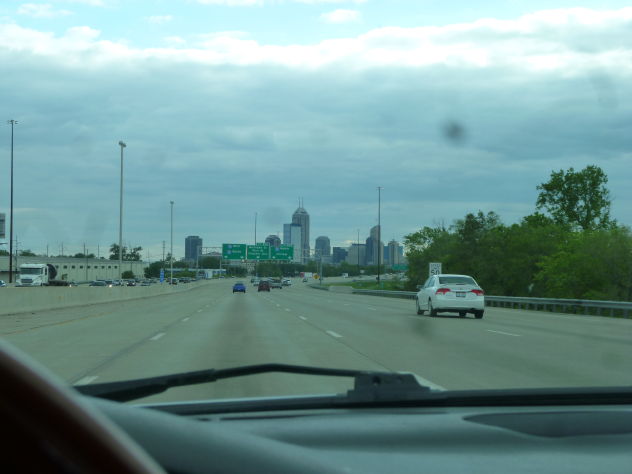 Indianapolis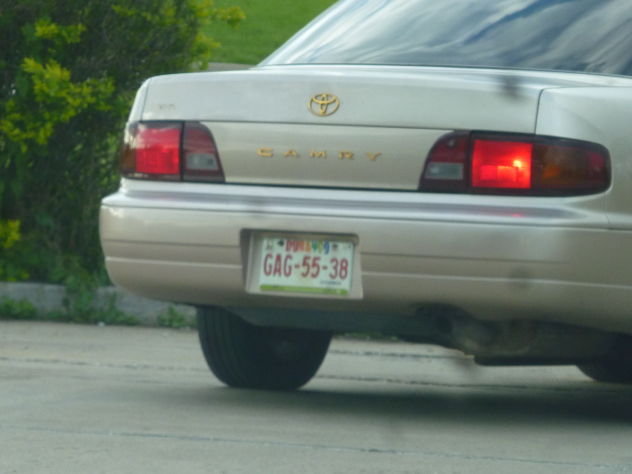 Not sure where this place is from. It says "DURANGO" in rainbow colored text.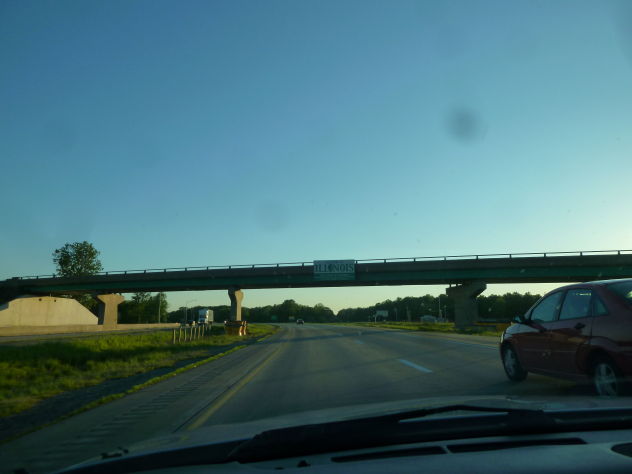 I HATE driving through Illinois. Its 65mph, heavily enforced, and the pavement is crap. There's NOTHING to see, not even roadside novelties.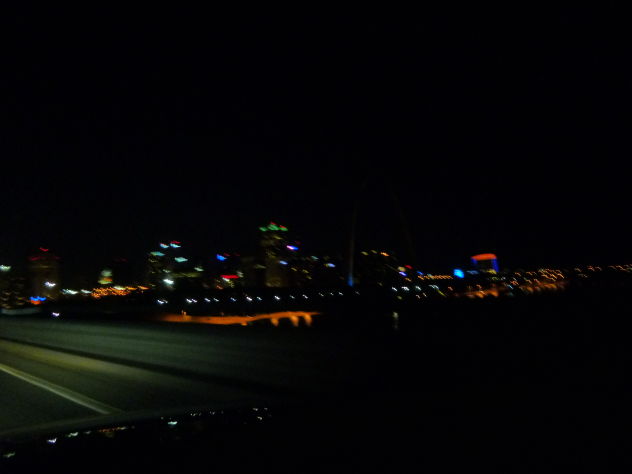 Home! St Louis Arch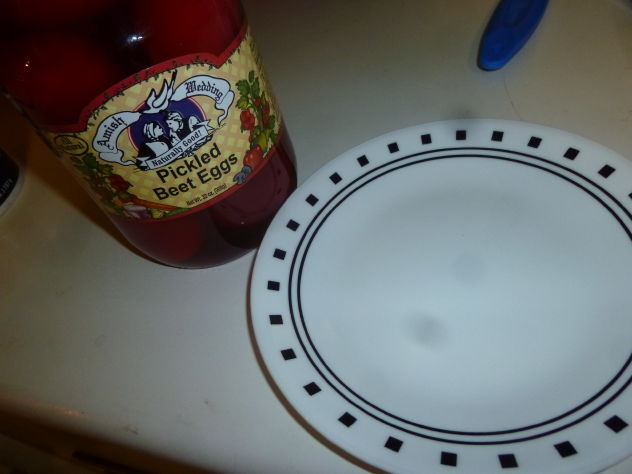 Had to give these a try.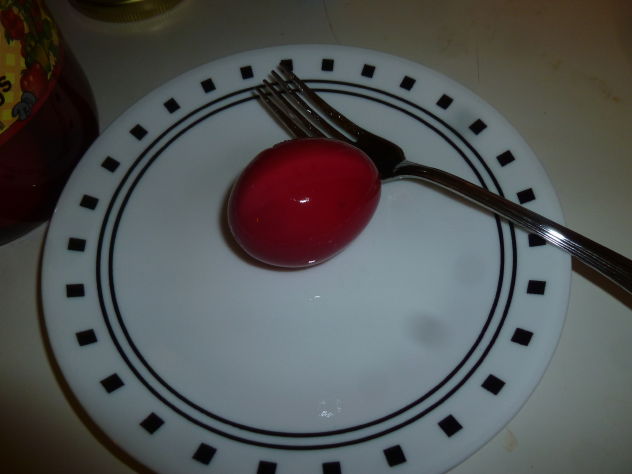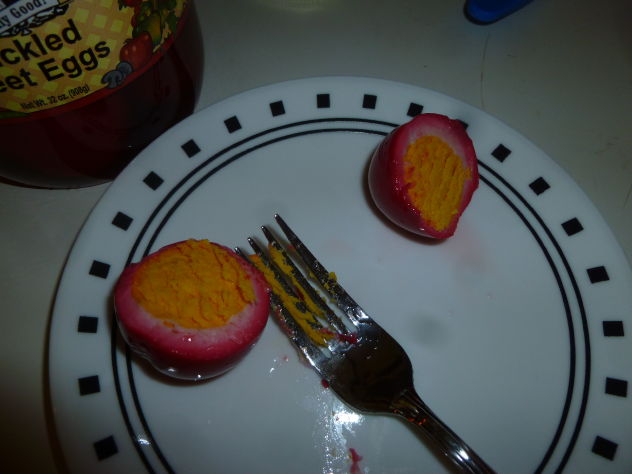 They have no smell, other than a sugary scent, and they taste like sweet beets. Quite tasty.

Newton was happy to see me.
That's it. I'm done! 32 days on the road, completed.
Conclusions:

I am completely impressed with the fifth-generation Cadillac Seville. Despite its reputation for poor reliability, it didn't let me down. The bent wheel and damaged tire were the fault of Spokane's poorly maintained roads. The fuel and temp gauge going out was a bit unnerving, but it turned out to be a minor electrical glitch that corrected itself with a restart. Fuel economy was impressive for a 300hp V8 at 23.6 mpg overall, and comfort was exceptional. I never felt a hint of physical fatigue.
I'll even give some praise to the Bose 4.0 sound system which, despite all my criticisms, had more than sufficient power and punch to keep me entertained. The weather band feature proved its usefulness as I traveled through tornadic weather, thunderstorms, fog, and blizzards.
It did consume oil as most Northstars from that era do, somewhat by design, using a quart every 1000 to 2000 miles. It was unpredictable as to whether it used more on the highway or in the city.
I have to give my friend Ian credit for doing a lot of driving, but he didn't pay for gas, tolls, entertainment, lodging, or most of the food so we're even. He, a South Texan, was ready to wuss out at the sight of snow and bad weather but I insisted that he keep driving.
As for Newton, he's a fantastic road dog. He's quiet and behaves reasonably well in strange hotel rooms. He didn't freak out or destroy anything and his compact size made him easy to travel with. While I was with him, he didn't whine.
Of the places I saw and things I did, its Highway 1 in California that I recall most fondly. It looked as beautiful as it did in photos and people seemed to drive with a reasonable level of care and diligence. The scenic viewpoints were an aesthetic overload — taking pictures of my Cadillac on the rocky coastline, watching the sun set on the coast, and enjoying the beautiful weather. The serenity and calm of Crater Lake was stunning.
And despite my whining and complaining about Spokane, great friends and a lot of alcohol made my time quite enjoyable.
I was skeptical of Las Vegas but came to appreciate its forwardness. The city's artificial, factory-built, adult-Disney personality was off-putting at first, but it doesn't pretend to be appropriate, deep, or anything it isn't. The beauty of a culture that embraces legal and open gambling and prostitution is that you get to see people and institutions for exactly what they are. No bullshit.
And thank goodness for Motel 6. They're flexible, cheap, comfortable, available everywhere, and generally consistent. However, if I didn't bring my dog, I'd use Priceline. A Motel 6 room is anywhere from $35 to $60 (plus tax). Luxury hotels through Priceline typically range from $40 to $60. I've also had tremendous luck with Travelocity's Secret Hotels. See the article I wrote for a comparison.
I also drove my first real classic car, Gary's 1964 Chevy Impala. I expected it to wander around and float like a barge. Instead, it was powerful, comfortable, and easy to drive with exceptionally good build quality and just enough maneuverability for daily driving. The Impala's timeless beauty is a given, and its true what they say: they don't make them like they used to.
After hanging out with Christine and driving her Miata, I have the itch again. I've wanted an MX-5 since I was a kid, so I'm overdue.
After getting some rest, I feel energized from the trip. Traveling reminds us that the world is larger than the walls of our home and the streets of our subdivision. It has the ability to disconnect us from the social norms, false assumptions, bad habits, and self-imposed limitations that drag us down and prevent us from becoming better people. Like an institutional education, its a source of enlightenment that expands one's scope and understanding of the world. This sounds like hippie bullshit, but you'll have to take my word for it. Find the time, find the money, and go somewhere — with an open mind.
In a few days I will be leaving for Thailand, so you won't see any updates until July 2011.