PART 18: 2011 American Road Trip – Gettysburg PA, National Cemetery
Be sure to read Part 1 for a trip overview.
Travel Dates: 5/15/11
Continued from Part 17.
Becky told me about Gettysburg which was only 45 minutes away. I told Christine I wanted to go, so we went.
I was exhausted, not just from Carlisle, but from a month of being away from home and being on the road. My sleep cycle was a wreck and I was spewing what Boston Legal's Alan Shore referred to as "Word Salad", a verbal jumbling of incoherent nonsense.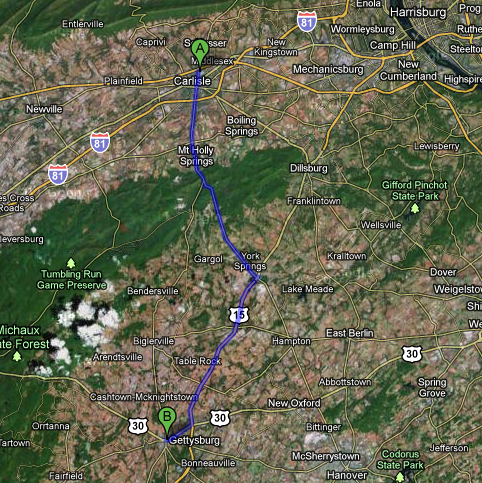 US-30 is a leg of The Lincoln Highway.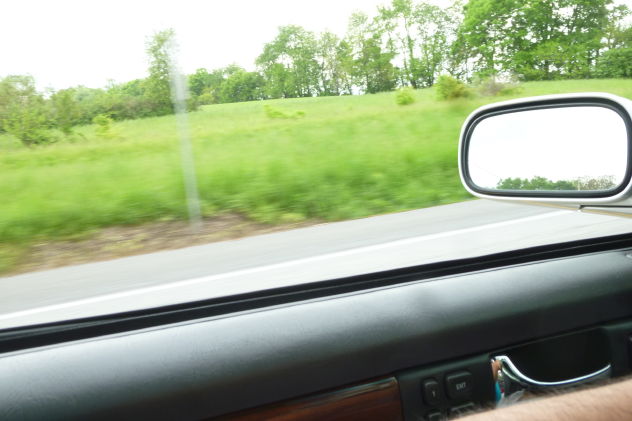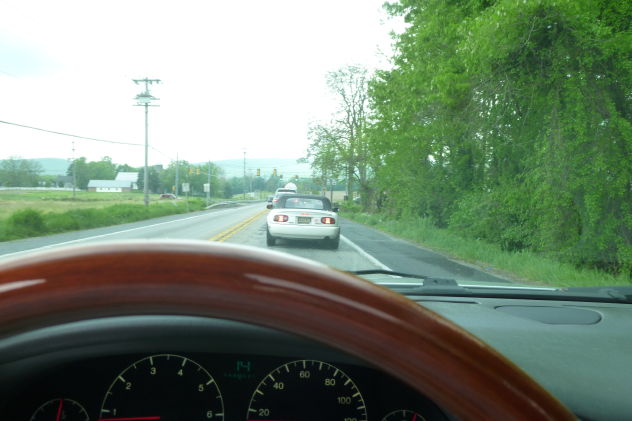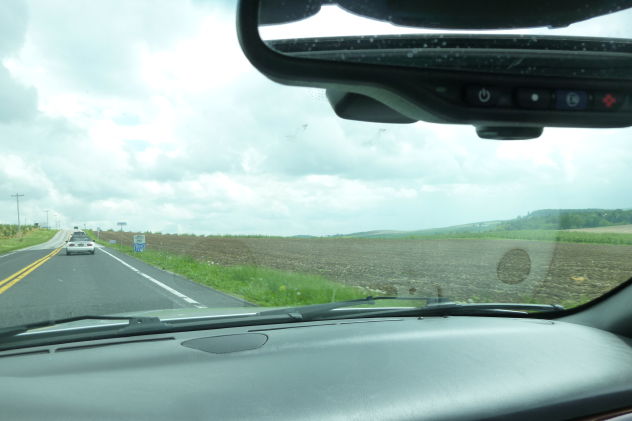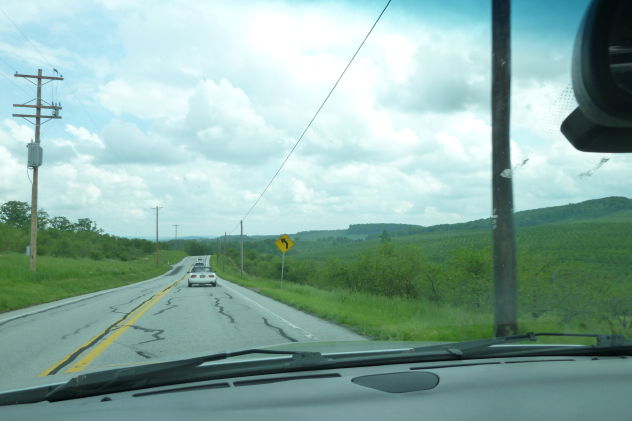 Farmland, cattle, and rolling hills.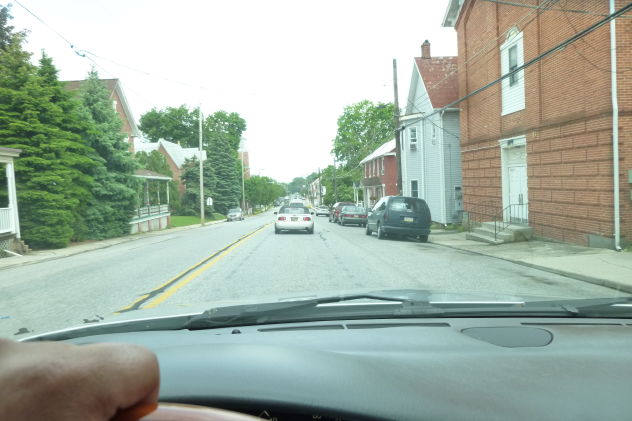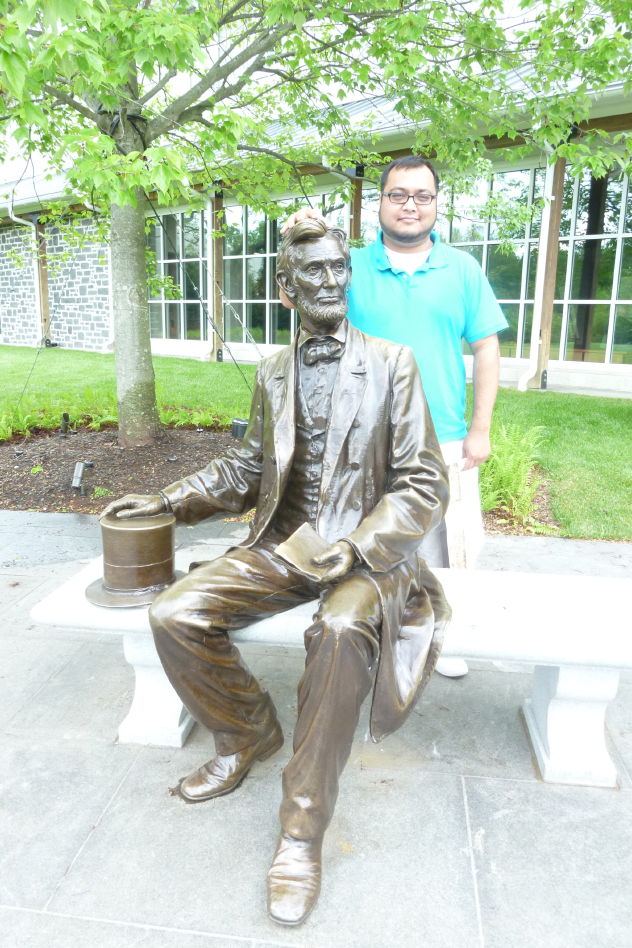 Me and Abe. I'm not exactly one of his fans.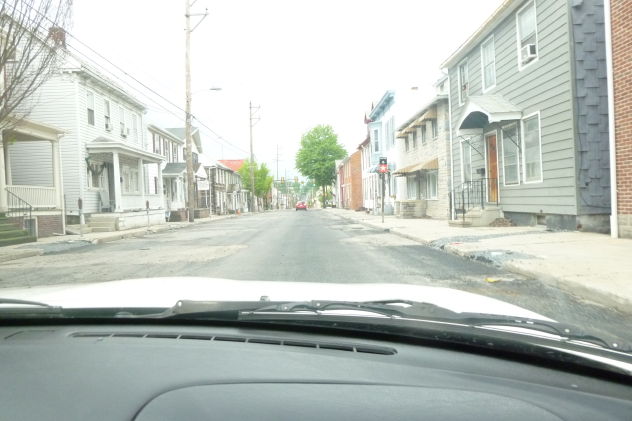 We stopped at the visitor center for a map and took the in-car tour.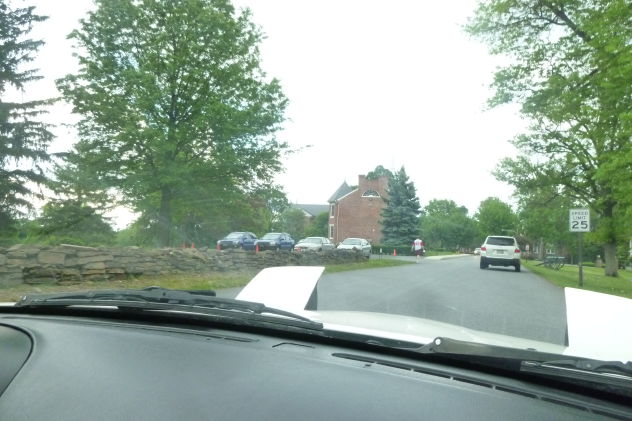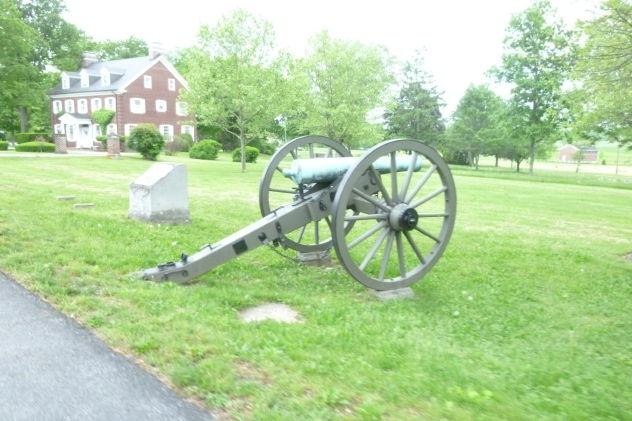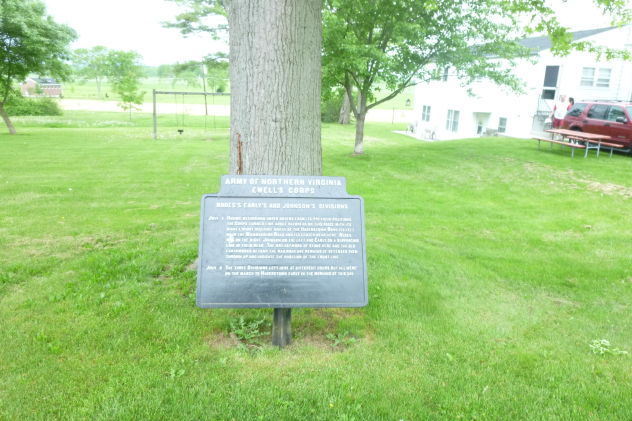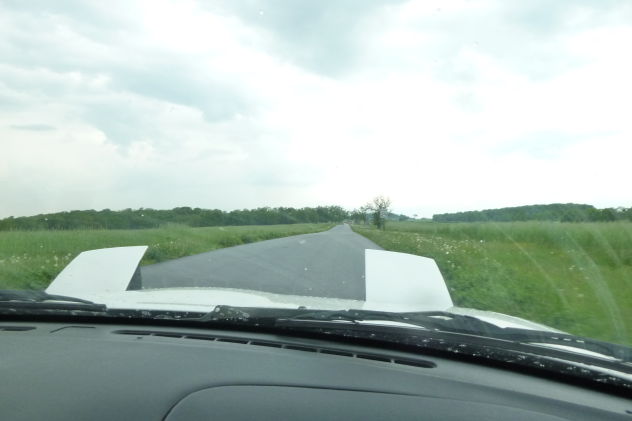 We took the tour in her Miata and got rained on quite a bit. There was a lot of stop and go and ingress/egress isn't so easy.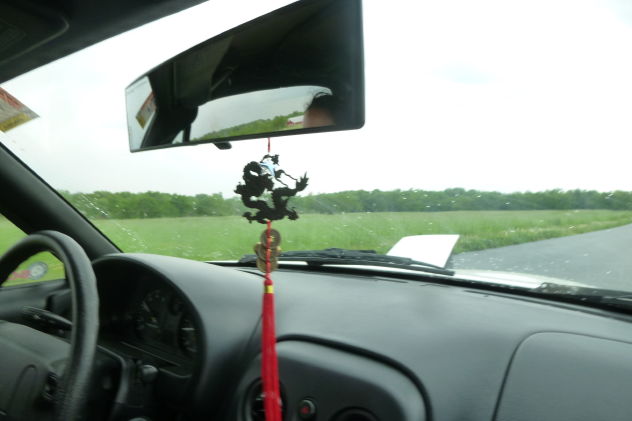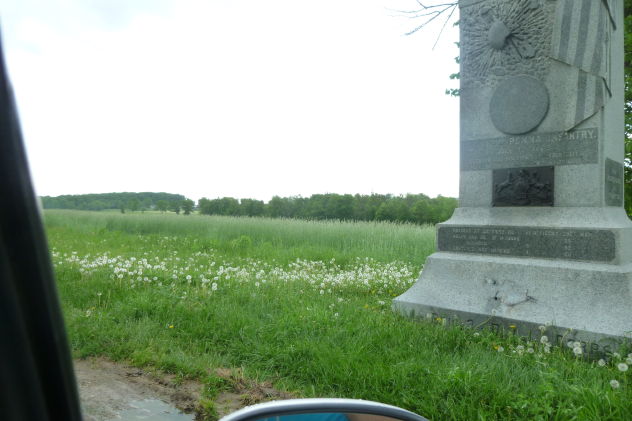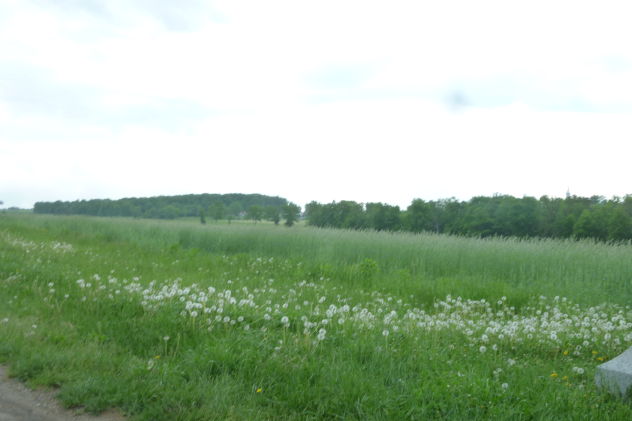 Imagine thousands of troops converging here, killing each other.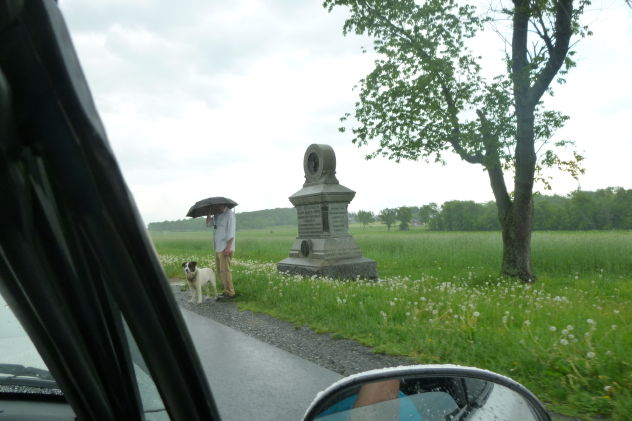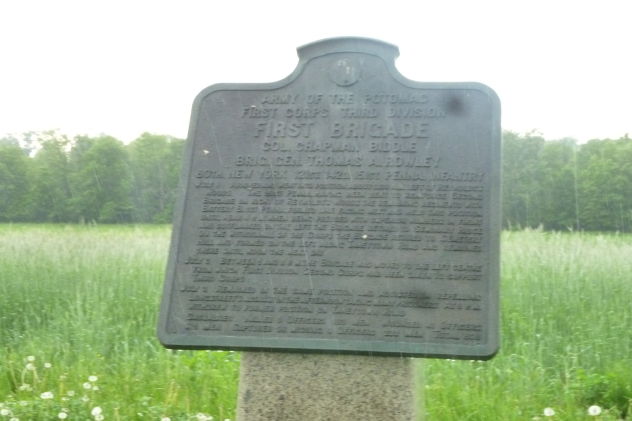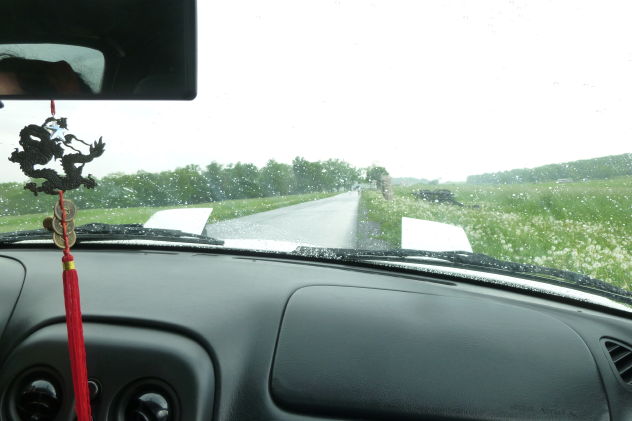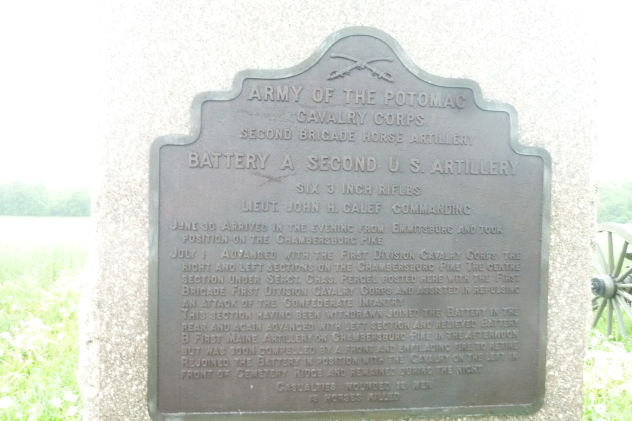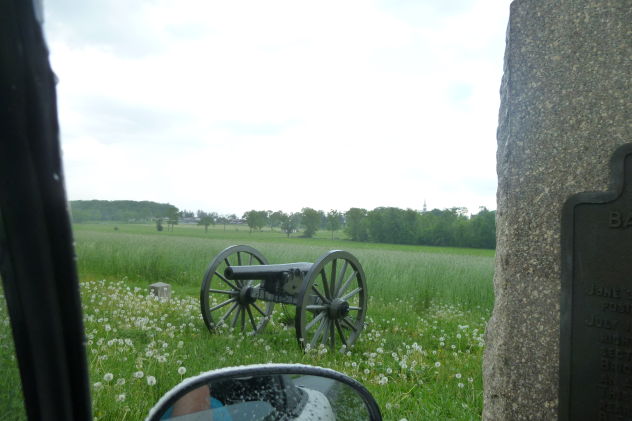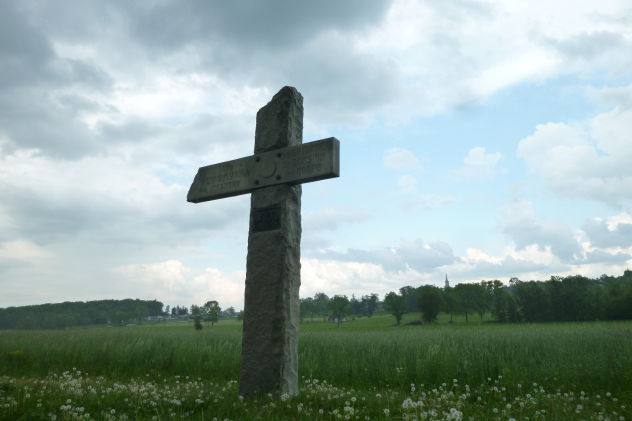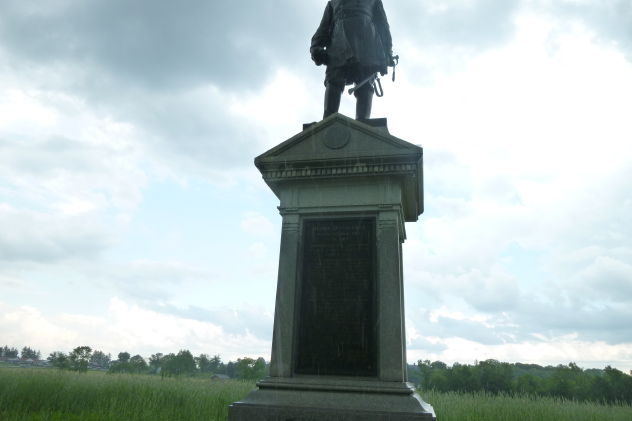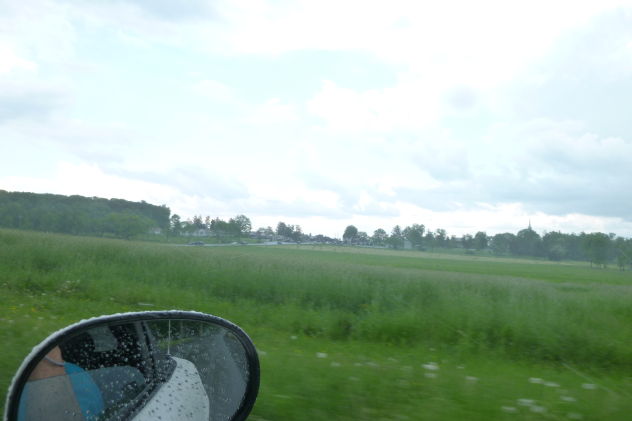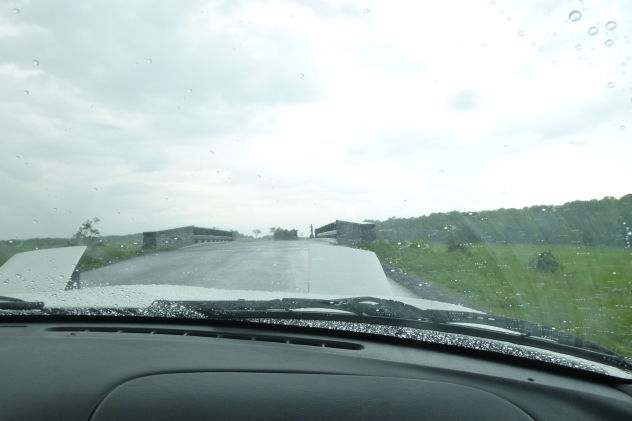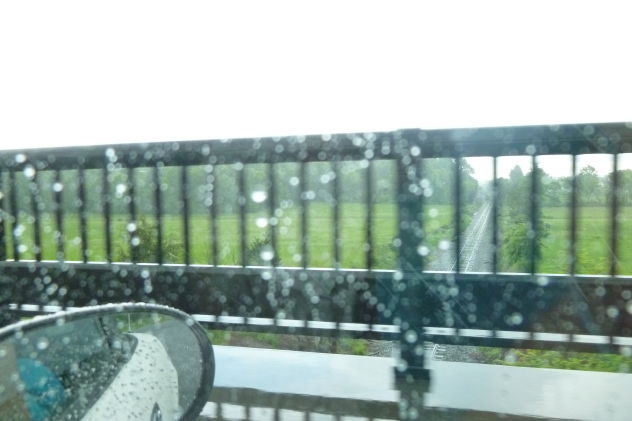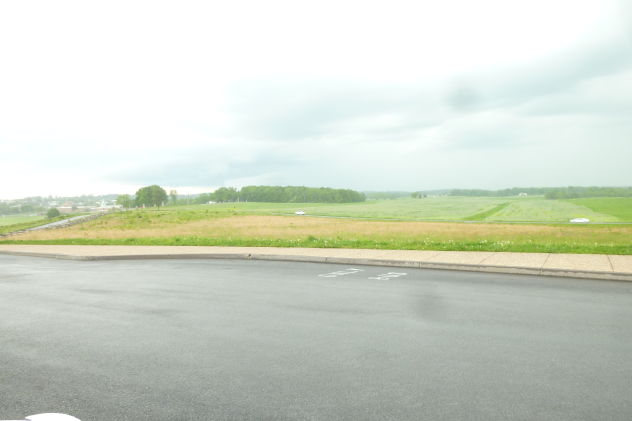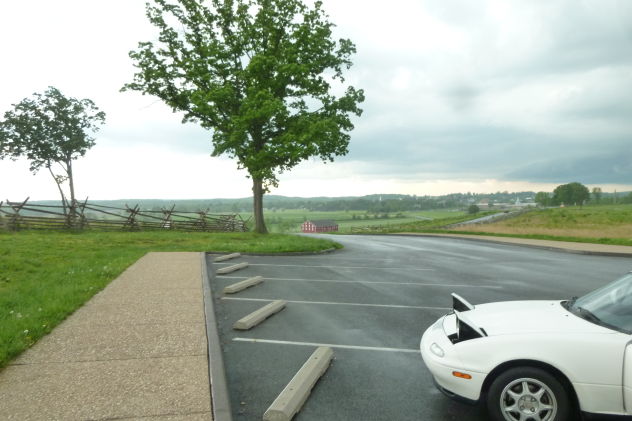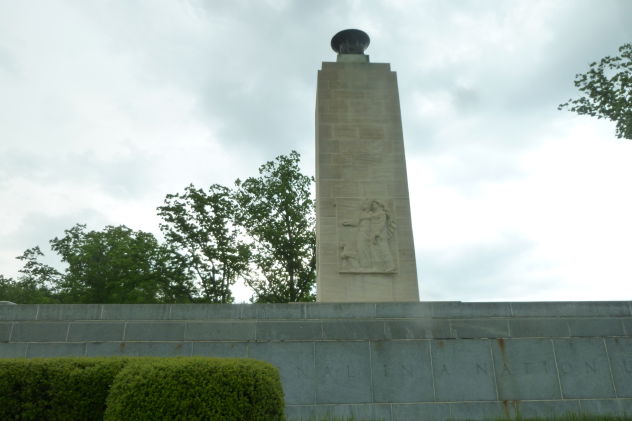 Eternal Light Peace Memorial:
"The memorial was dedicated by President Franklin Roosevelt on July 3rd, 1938, the 75th anniversary of the battle. One Union and one Confederate veteran unveiled the 47 1/2 foot tall shaft. Roosevelt compared the task of the men of the 1860's with the men of his day: "All of them we honor, not asking under which Flag they fought then – thankful that they stand together under one Flag now." In less than five years the sons and grandsons of these veterans would be standing together in unimaginably terrible battles against enemies around the world."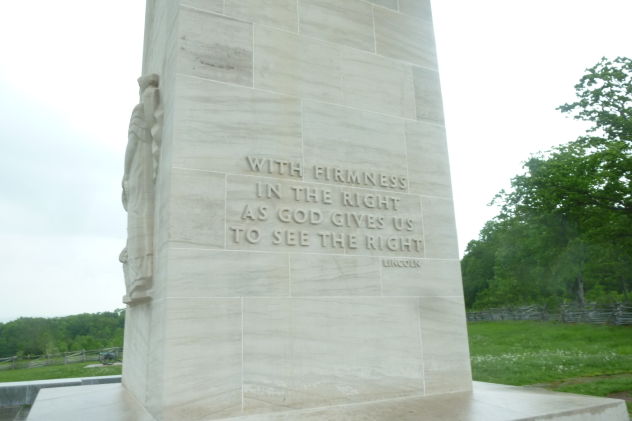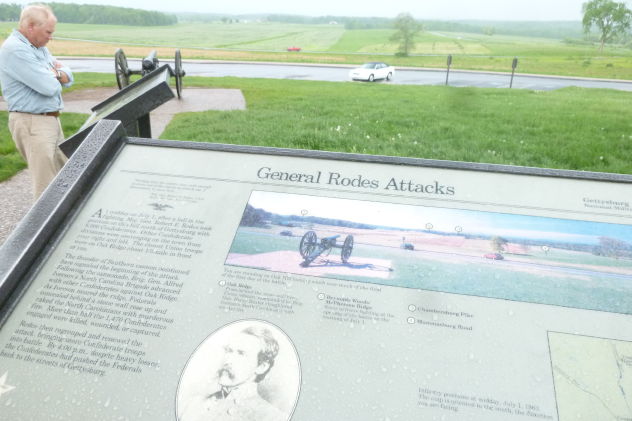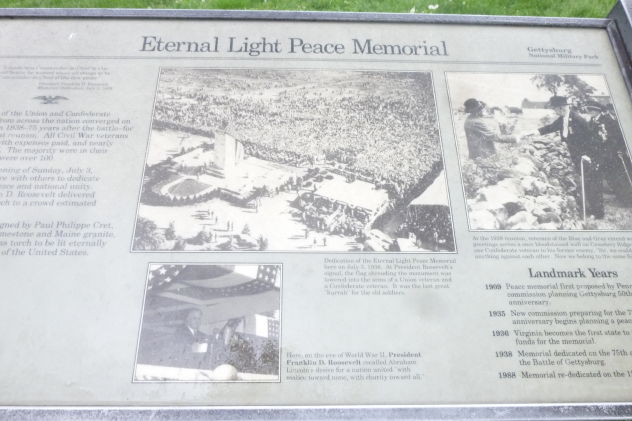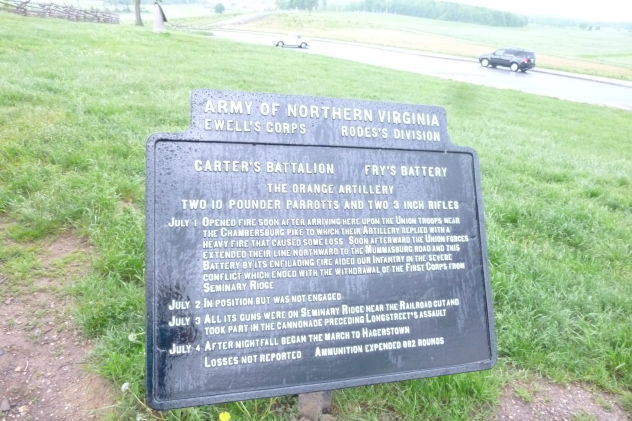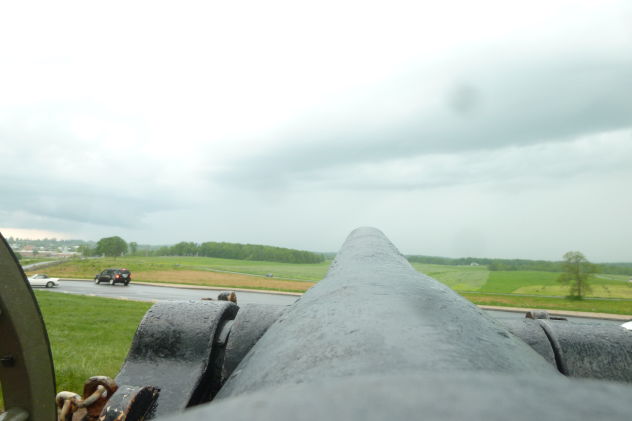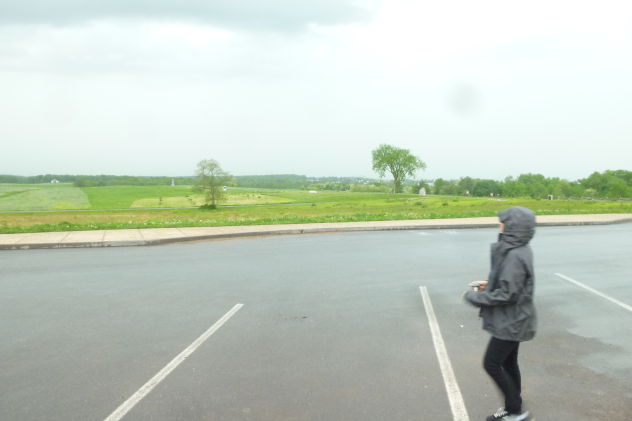 A small child snuck into my photo.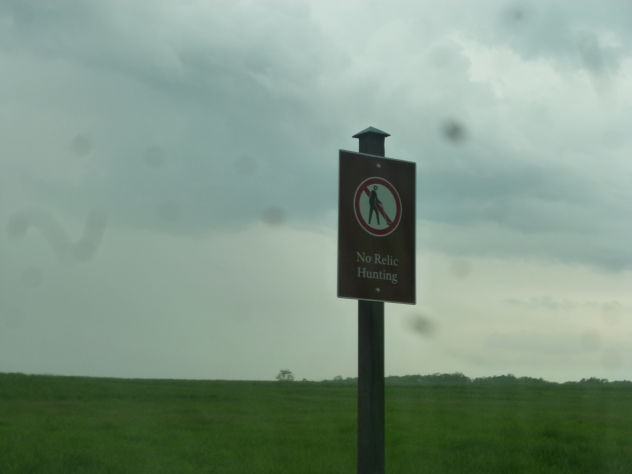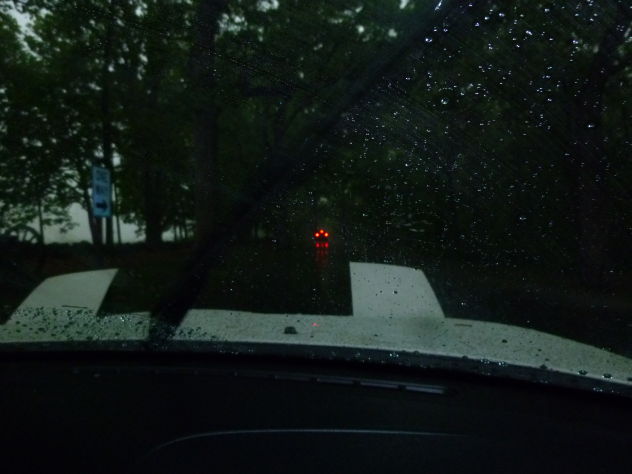 The rain got worse.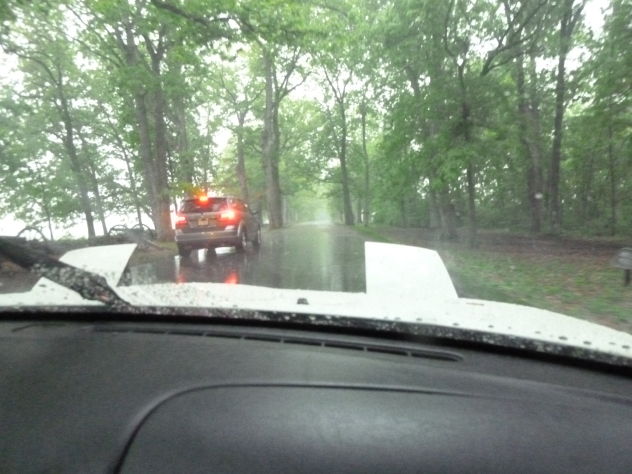 The thunderstorm set the mood for the tour. There were more than 46,000 casualties. I'm sure the entire town is haunted.
http://en.wikipedia.org/wiki/Battle_of_Gettysburg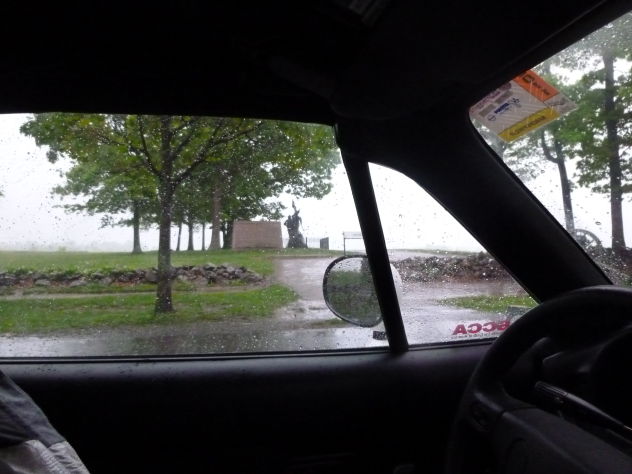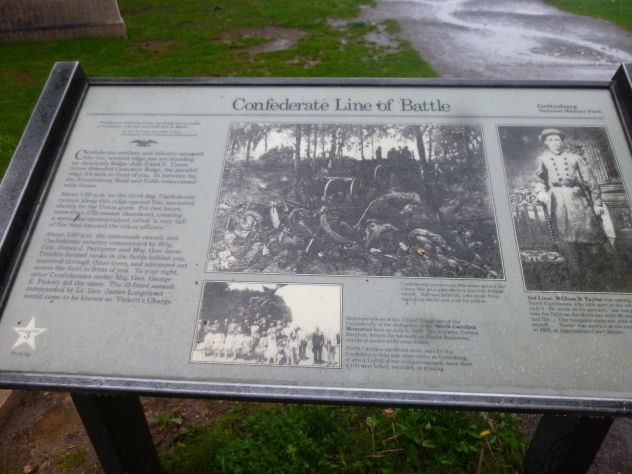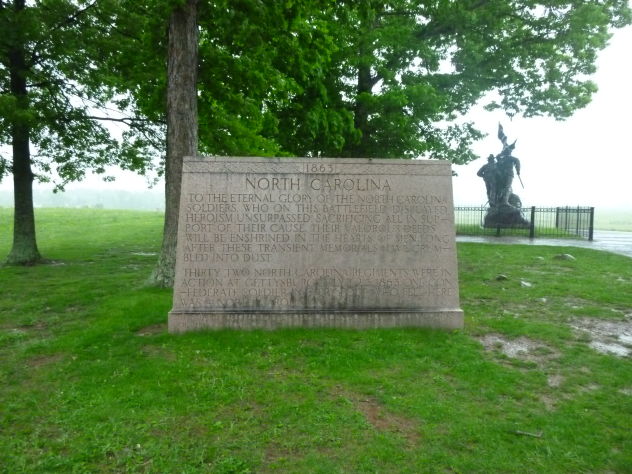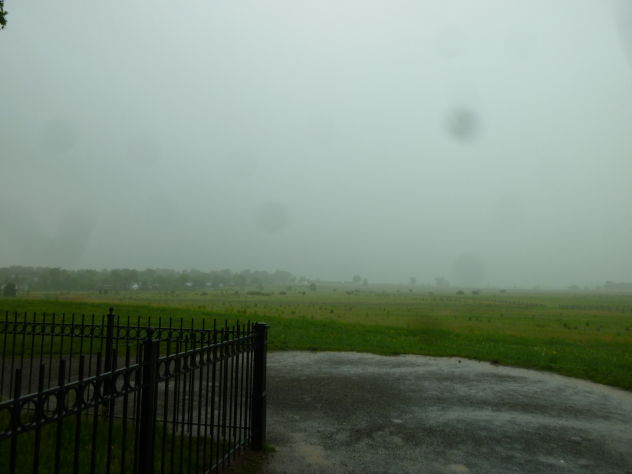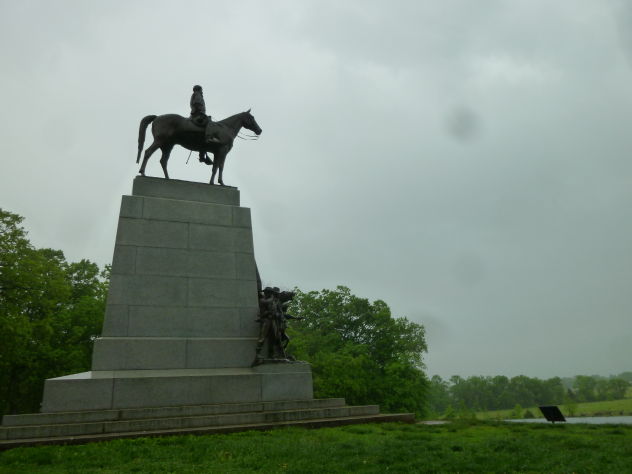 Popup headlights are the coolest thing ever.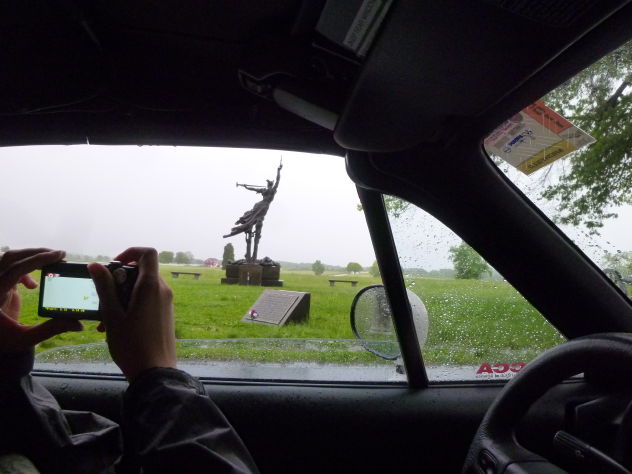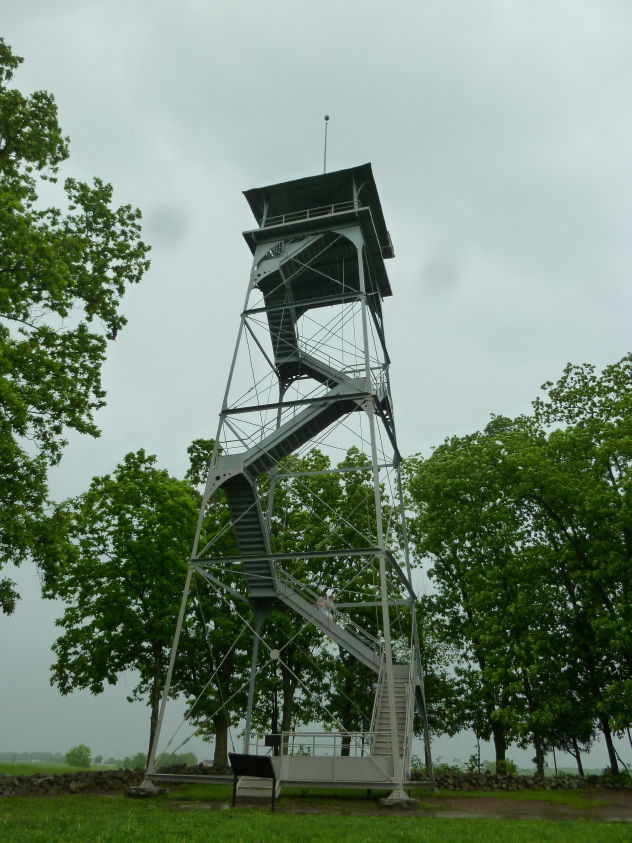 Observation tower. I won't be going up there during lightning and thunder.

Arkansas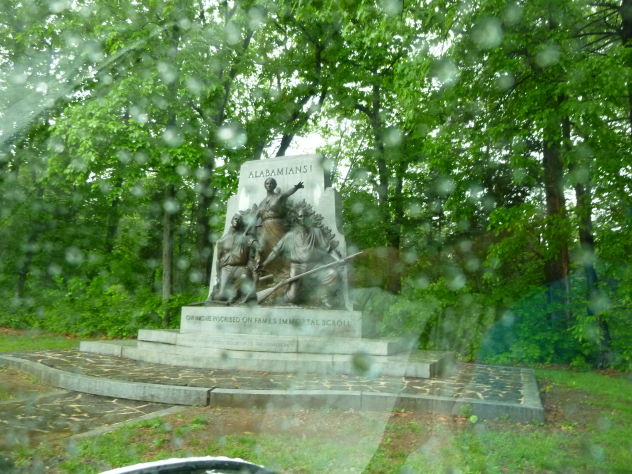 Alabama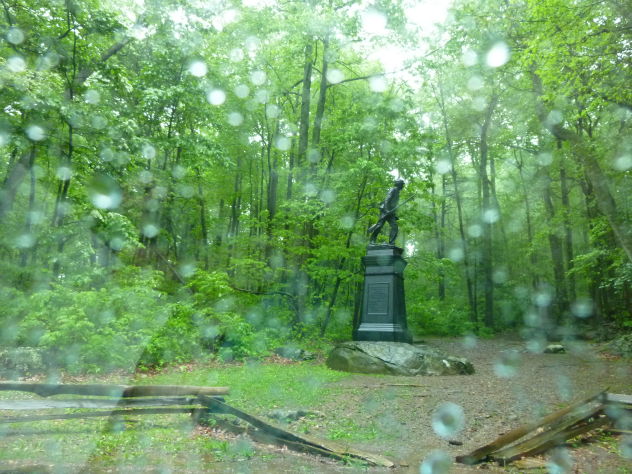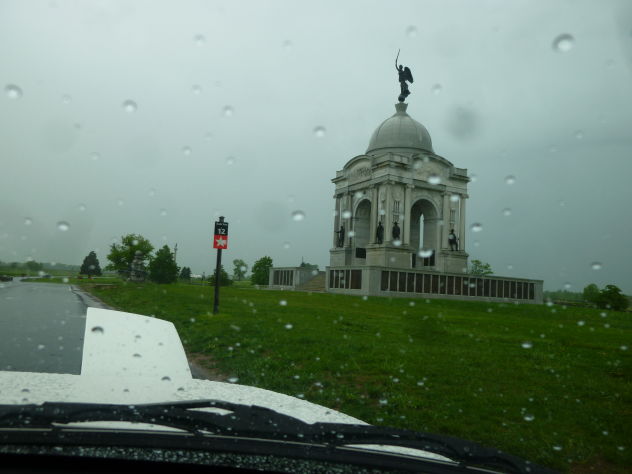 Pennsylvania Memorial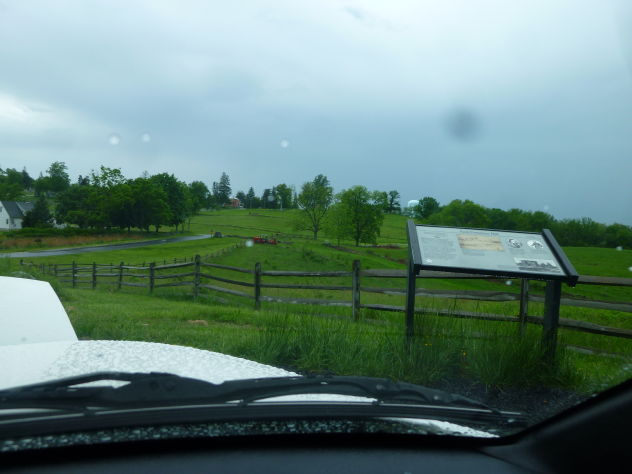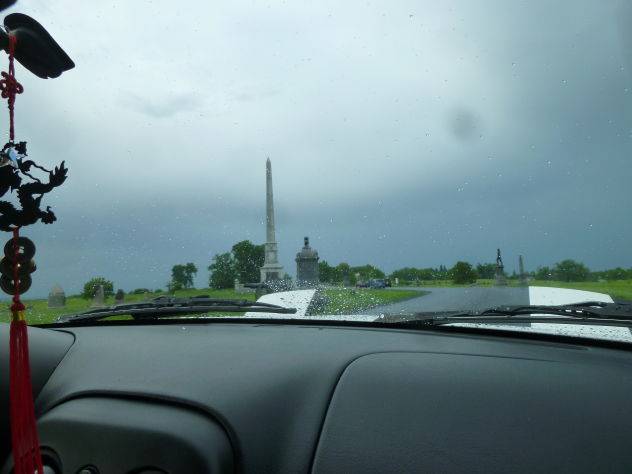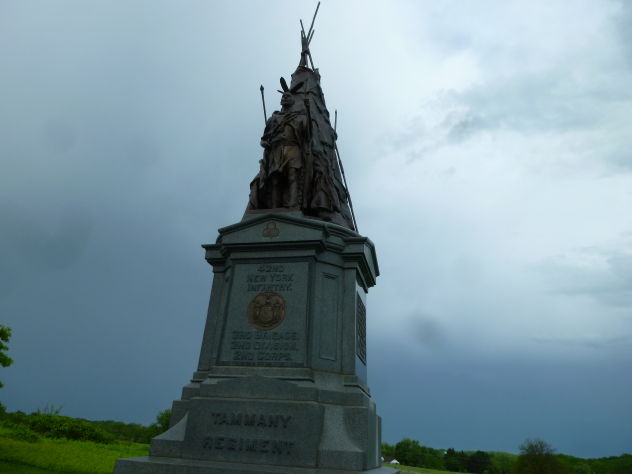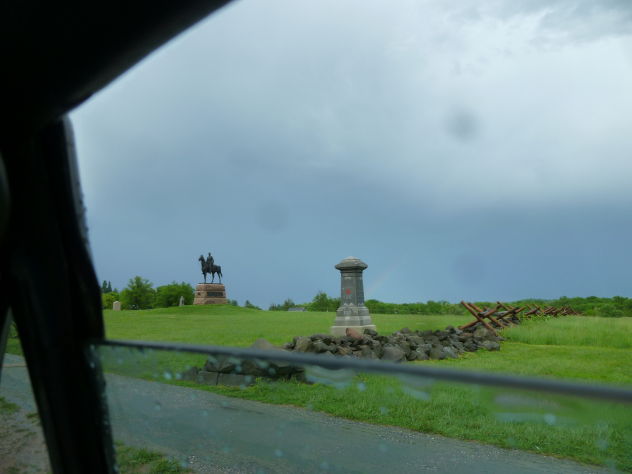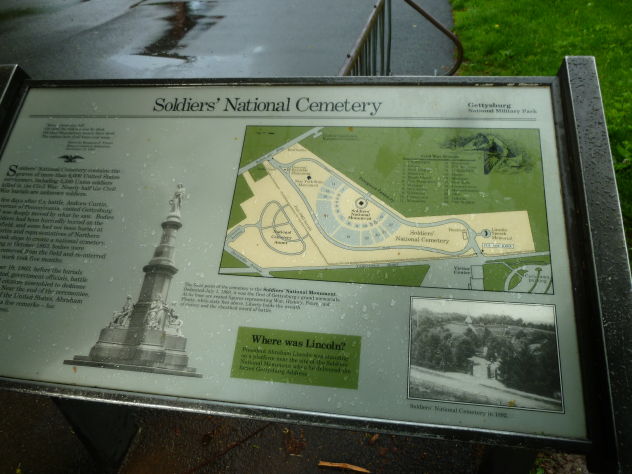 The cemetery where President Lincoln gave the famous Gettysburg Address.
The thunderstorm was a narrative. As we approached the cemetery, the rain stopped and the sun came out.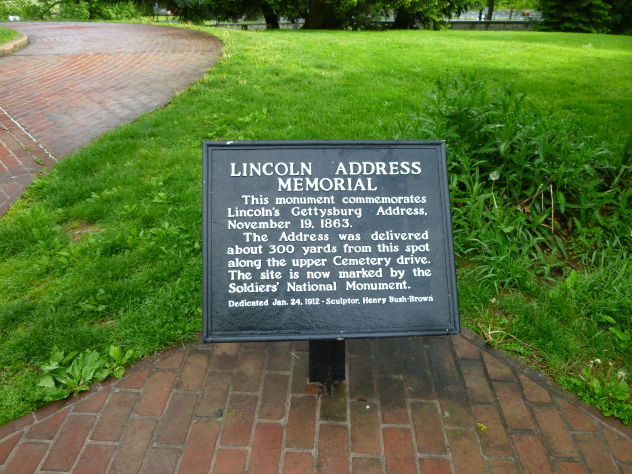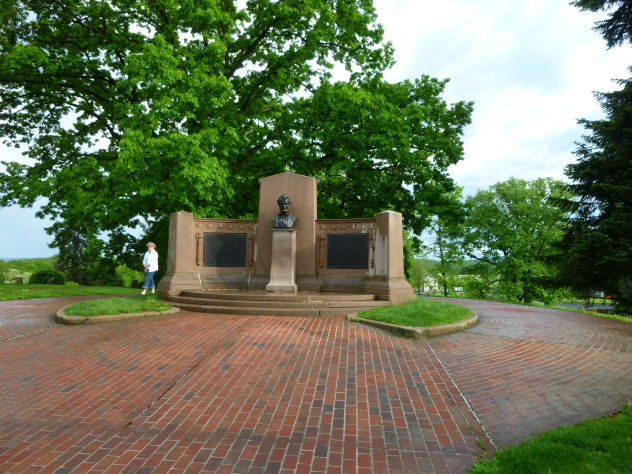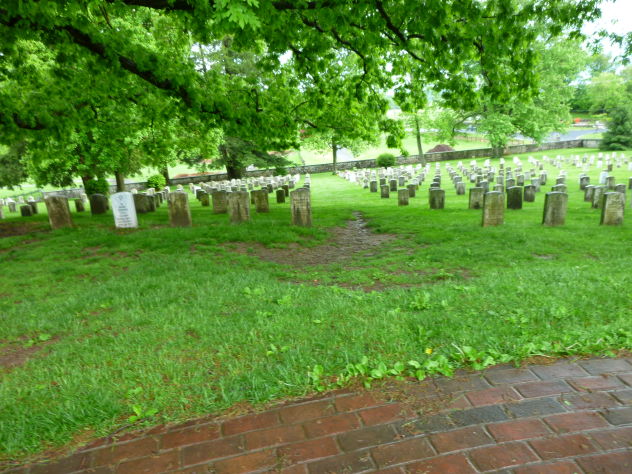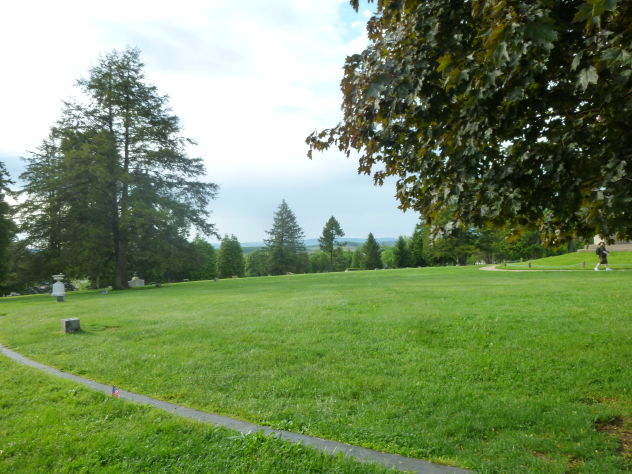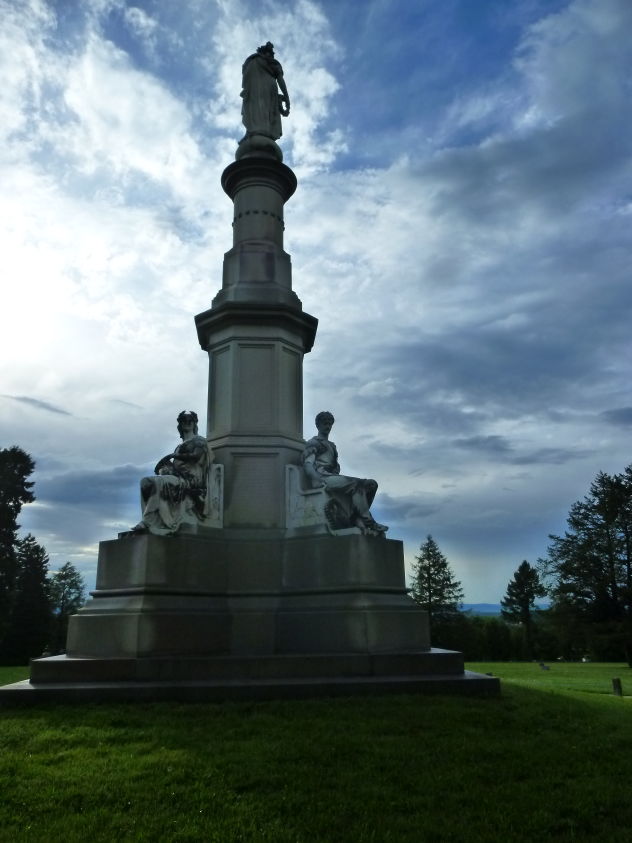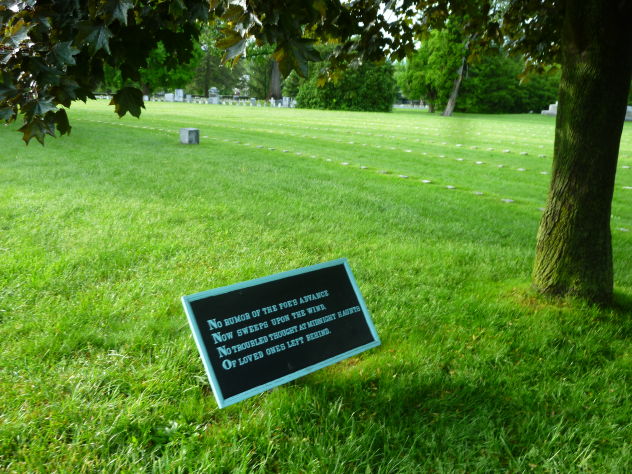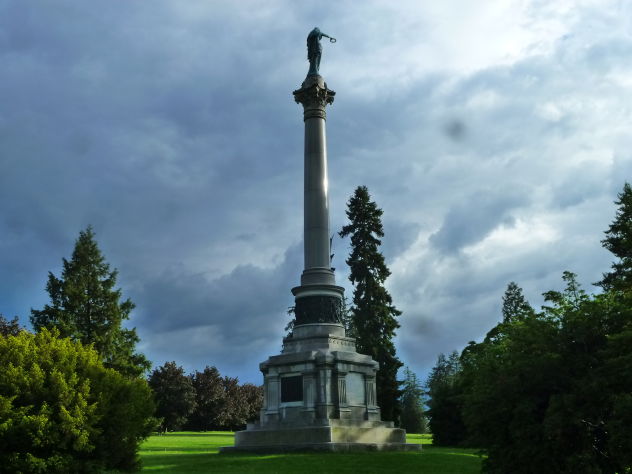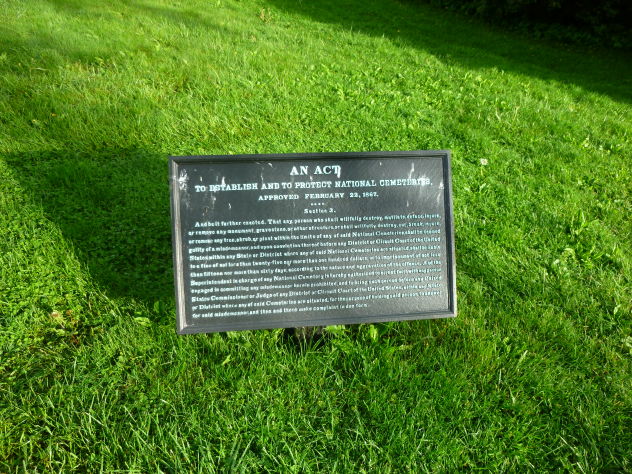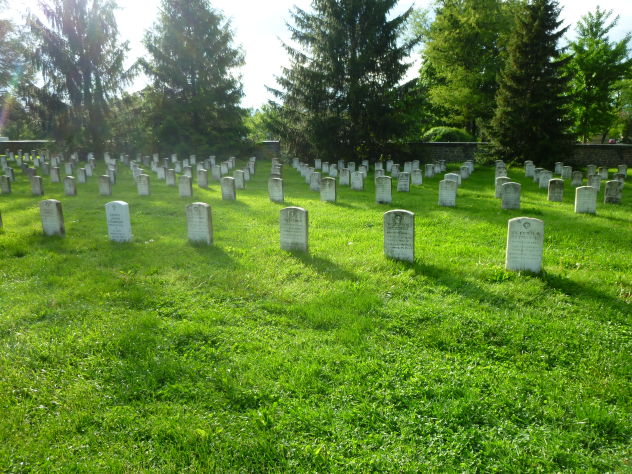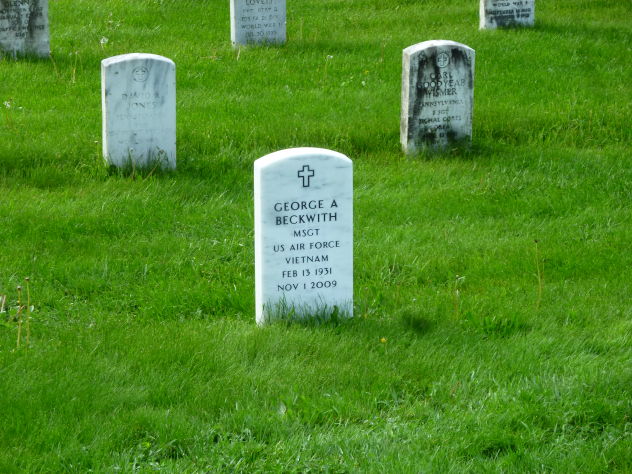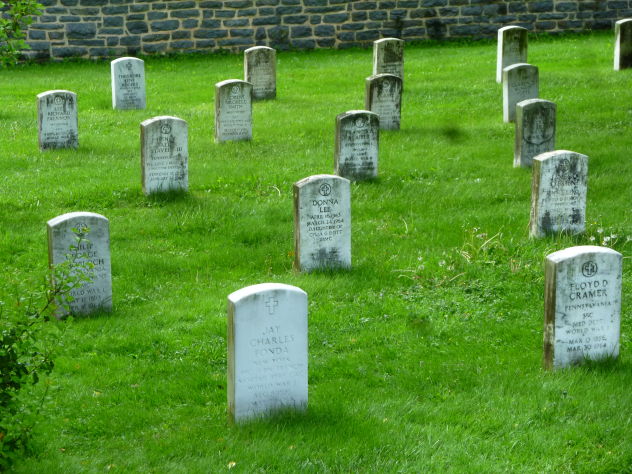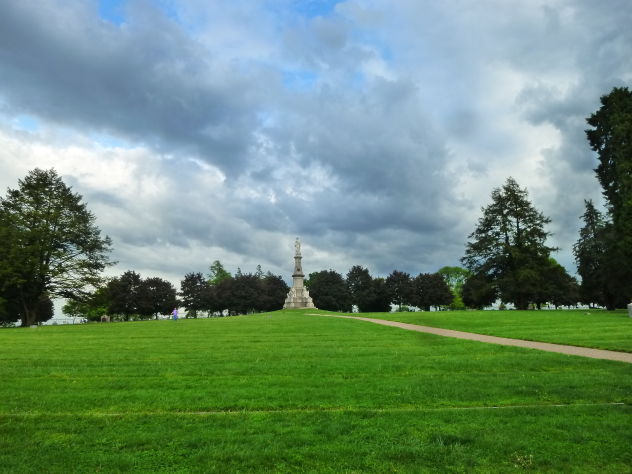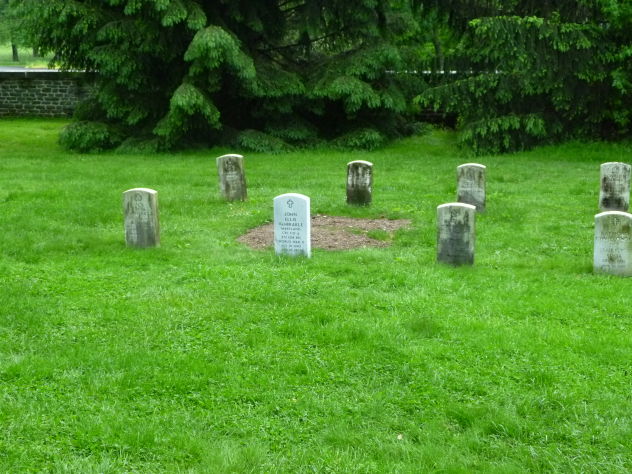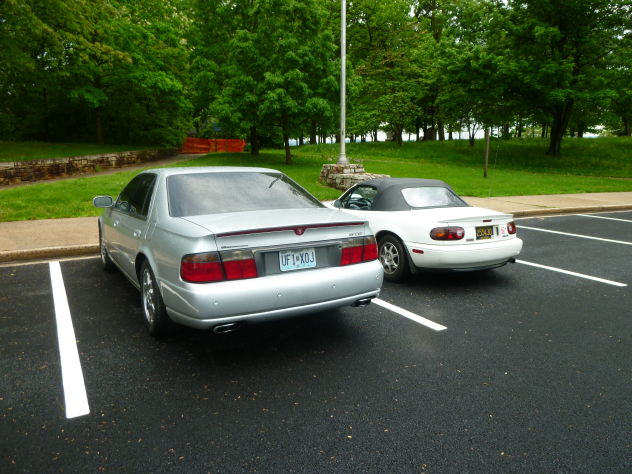 Land Barge vs. Power Wheels
Although the weather made it difficult to get out and read the signs and get an understanding of the events, I'm glad I went.
After I got home I called my friend Sean, a history teacher and Civil War expert. He explained to me that union forces formed a hook as they descended from Little Round Top.
http://en.wikipedia.org/wiki/Little_Round_Top
"On the final charge, knowing that his men were out of ammunition, that his numbers were being depleted, and further knowing that another charge could not be repulsed, Chamberlain ordered a maneuver that was considered unusual for the day: He ordered his left flank, which had been pulled back, to advance with bayonets in a "right-wheel forward" maneuver. As soon as they were in line with the rest of the regiment, the remainder of the regiment charged, akin to a door swinging shut. This simultaneous frontal assault and flanking maneuver halted and captured a good portion of the 15th Alabama.[17]"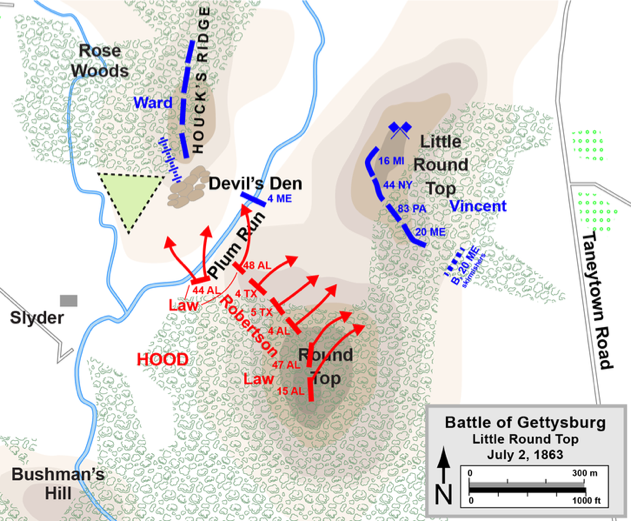 Union in blue.
Confederate in red.
PART 19: Conclusions, Gettysburg PA to St Louis