2015 Ford Fiesta – One Week, 1500 Miles
I was looking forward to a four-state top-down road trip in my 2006 Miata. Unfortunately, I had convertible top replacement scheduled the same week as my vacation. Additionally, my friend Jen packed a month's worth of luggage. Two people fit in an MX5 just fine but two suitcases, laptops, and other odds and ends had no chance of squeezing into only five cubic feet, 68% less cargo capacity than a Camry.
Reluctantly, I booked a rental with the cheapest option on Priceline: Enterprise Rent A Car. A few years ago I had some sour experiences with ERAC including a filthy PT Cruiser that smelled like wet diapers (which I promptly turned around and drove back to the lot), a pushy and dishonest sales agent in Tampa, expired tags that caused me to get pulled over, rewards programs that cost more than the normal retail price, and being forced to wait an hour for the Cadillac DTS I requested to finally be ready despite showing up on time for my reservation.
To quote a line from Seinfeld, "You know how to take the reservation. You just don't know how to hold the reservation."

Fast Tube by Casper
However, after a recent string of not-terrible encounters (and because of friends who work at ERAC HQ in St Louis) I decided to forgive. Plus, founder Jack Taylor seems like a decent guy with his philanthropy and charitable giving. That's how I ended up spending a week in a Ford Fiesta.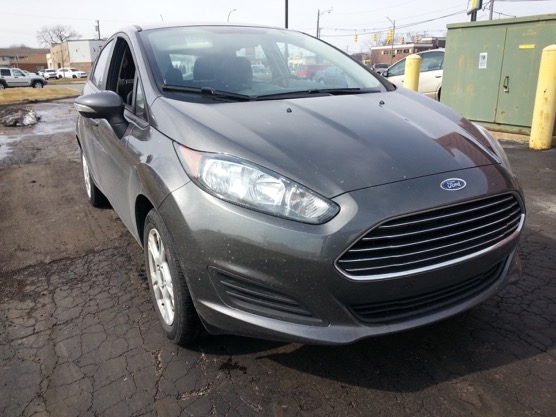 With the exception of the Mitsubishi Mirage, the term "penalty box" no longer applies to economy cars. In hatchback form, the Fiesta enjoys an endearing, hamster-like stance with a wide grille, affable curves, and big, adorable eyes. You almost want to bottle feed it and push it around in a stroller.
Thanks to its large greenhouse and reasonably thin pillars, the cabin avoids the dark, cave-like environment that plagues modern cars. Around back a sleek spoiler with integrated brake lights, a faux diffuser below, and crisp angular tail lights lend a professional, modern European look, similar to the larger and slightly more expensive Focus. Ford crammed a lot of style and function into a small machine; you'd never guess it had a $14,000 base price.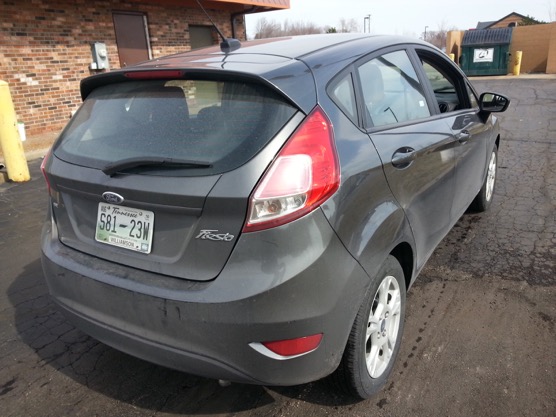 I chose the scenic backdrop of a Subway restaurant for this photo shoot.
Equipped as an SE with a dual clutch automatic, alloy wheels, 1.6L 120hp I4, cruise control, AC, power windows and locks, keyless entry, and Ford Sync with USB and Bluetooth you're pushing the high $16,000s.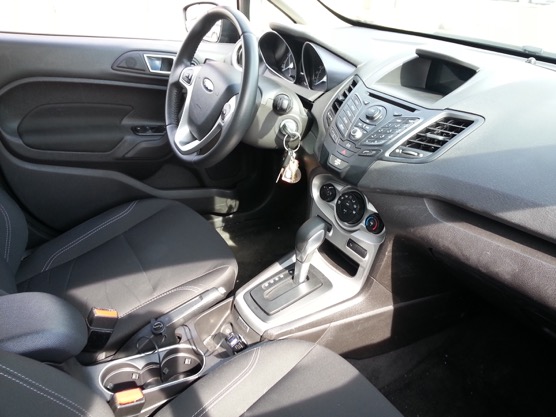 Save a grand and row your own gears instead — the dual clutch auto waits a bit too long to shift and unpredictably goes back and forth between sliding backwards on hills (like a manual) or creeping forward (like an automatic). Additionally, unless you spend 90% of your time in bumper to bumper traffic, the manual is a better match to the 1.6L four, lending a sensation of control that the DCT lacks.
With 120hp burdened by only 2600lbs it moves with reasonable zeal but you're forced to endure the abusive screams of the motor in the process. This little hamster is getting whipped… into a puree.
At sustained highway speeds, however, the slightly unpredictable transmission becomes a non-issue as the Fiesta proves to be exceedingly steady and quiet at 90mph. Tire noise is present but not annoyingly so, wind noise is exceedingly muted, and Ford's Sync system streamed music from my USB stick and Jen's iPhone flawlessly.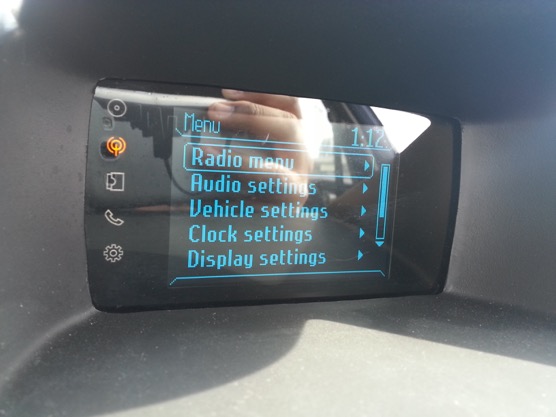 Media controls are a bit fussy, however, requiring several menu selections just to switch source devices: Menu > Media > Input devices > USB/Bluetooth/etc. Also, the flat and oddly shaped buttons required a bit of pecking around, a stylish but distracting design choice. Thankfully, it didn't flake out like Nissan's system did in the Sentra and phone calls came through with reasonable clarity. Though the UI could use tweaking, the underlying system is rock solid.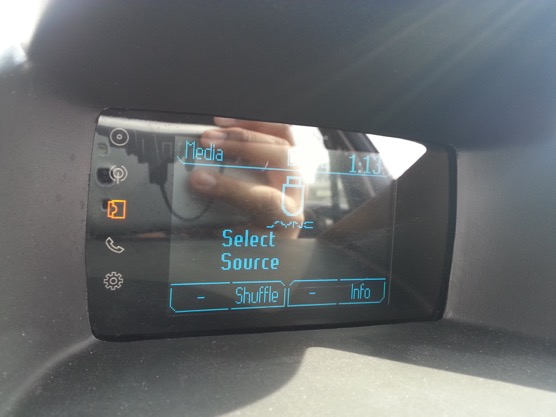 There's also an urge to complain about the lack of clarity and crispness from the factory audio but that's only because the higher build quality make it easy to forget what class of car this is. And if you're listening to Coldplay, you don't deserve a quality sound system at all. You should be executed.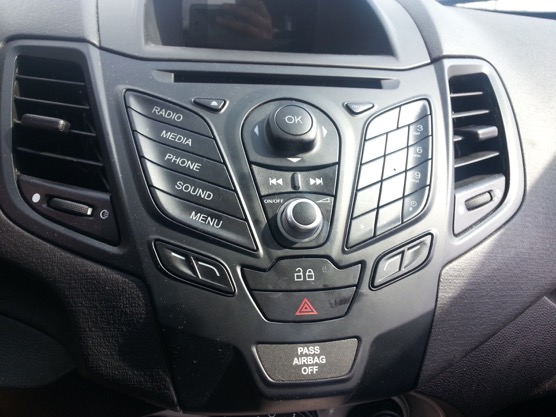 The rest of the interior is adorned in a mix of offbeat textures including a tech-inspired pixel pattern on the dashboard with stylish swoops and curves separating the center stack from the instrument cluster. Upgrading to the SE includes stitching in an artful, whimsical pattern, lending a bit of personality.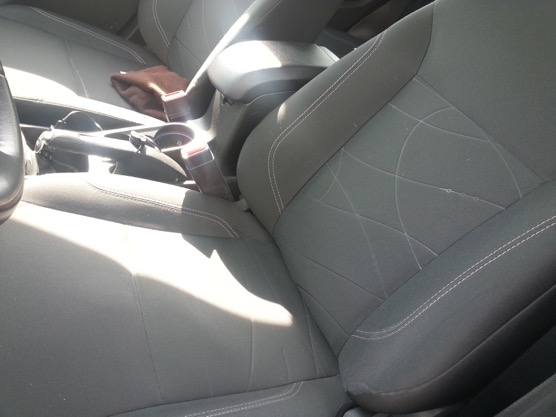 At first, the chairs (indeed upright like dining chairs) initially feel strange to sit in. Width and bolstering are perfectly adequate but the front seat bottom has an awkward support 'lump' in the front center, like sitting on someone's hand. After a while it's unnoticeable and the cushions prove to be exceedingly comfortable for nine hours of driving. I arrived in Chicago feeling refreshed and free of fatigue.
We checked into the Inn of Chicago but not before getting terribly lost, wandering through questionable neighborhoods in the middle of the night. As we pulled in front of an abandoned warehouse, Google announced, "You have reached your destination." Oh, hell no.

Apparently, the Inn of Chicago had two entries in Google Maps, one on Ohio St and the other on East Ohio.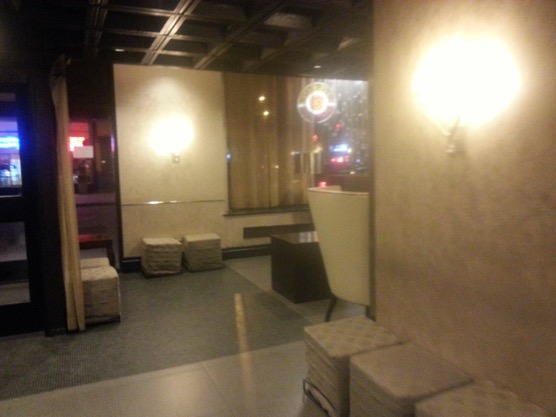 The hotel lobby was nice enough, adorned in marble and wood with friendly desk staff, a bar, and upscale furnishings. They could have done without the atmospheric lobby music that managed to be both bland and irritating.

Fast Tube by Casper
The room itself was no nicer than a Comfort Inn — clean and comfortable but nothing special and I was surprised no one offered to carry our bags. Fortunately, it was within walking distance of important attractions, specifically Giordano's on Rush St.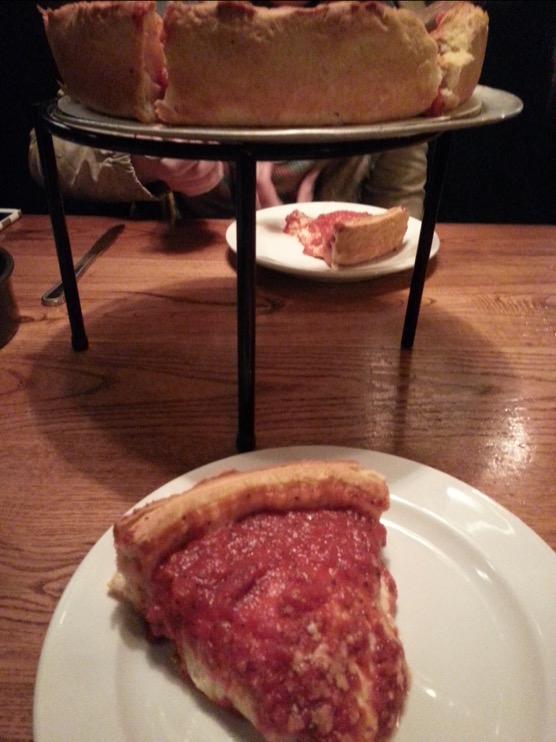 Chicago pizza is a point of controversy, a topic more provocative than Israel's ongoing dispute with Hamas terrorists. Not only is the thick, cornmeal-based crust a diversion from the norm, the sweet and mild sauce goes on top with a massive layer of mozzarella and other toppings buried underneath (are they still toppings if they aren't on top?). A couple slices is all it takes to feel unreasonably stuffed.
And unlike floppy New York pizza which you hold and fold or cracker-thin St Louis pizza that you lift by the edges, you dig in to Chicago pie with a fork… unless you want your shirt covered in red sauce. Technically, it's a casserole, not a pizza, but none of that matters. Whatever you call it, it's deliciously indulgent.
The following morning we checked out of the hotel and checked out Navy Pier, a scenic area with shopping, a movie theater, bars, and restaurants inside. The weather wasn't so favorable but the Fiesta's diminutive footprint and easy maneuverability made it easy to park and and navigate through city streets and parking garages.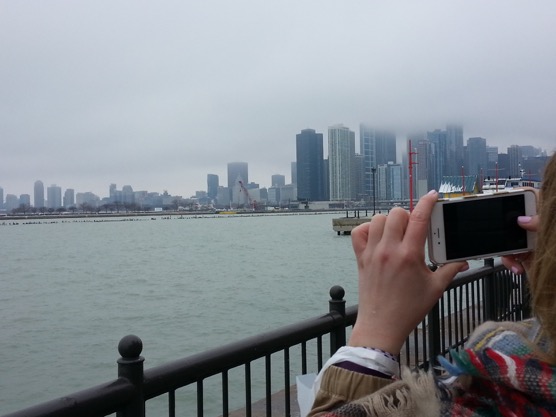 Thanks to generous ground clearance, potholes and curbs aren't as threatening as they could typically be. Short front doors make it possible to park in tighter spaces while being able to squeeze out, with no help from my pizza-filled gut.
We considered going to the Sears Tower (only jackasses call it the Willis) and spending some time at the Art Institute but the congestion and high parking rates wore on us quickly. It's too small of an area to share with too many humans so we headed to St Louis ahead of schedule.
Before leaving the metro area, hunger took us to Portillo's in Shorewood for Italian beef, the greatest sandwich ever conceived in the history of humanity.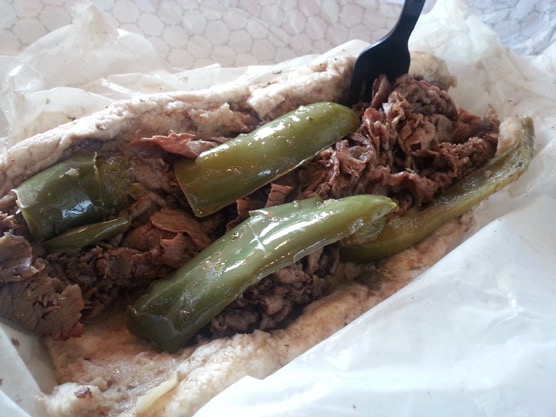 I've raved about it before, but if you're never had an Italian beef you're missing everything. Imitations outside the Chicago area come nowhere close. Intended as cheap grub for the working class, it was originally served in butcher paper with thinly sliced beef that spent most of the day soaking in au jus. I order mine "wet with peppers," dipping the entire sandwich in broth to extend the flavor profile to the bread, rendering the sandwich a delightfully soggy, fork-mandatory mess. Portillo's is consistently excellent but by far, the greatest beef sandwich on earth is available at Luke's on West Jackson. Trust me on this.
————————————————————-
Driving to Missouri through rural Illinois, absent of any scenery or civilization (unless you include corn fields and truck stops), brought to light a few annoyances. Old habits die hard, and Fords are notorious for steering systems that feel dead on-center. While not as numb as a 90s Crown Victoria, it lacked the immediacy and sharpness of the Mazda 2 and Mazda 3.
Though the Fiesta is impressively quiet at cruising speeds, body motions tend to increase at 60mph, jittering back and forth gently but noticeably. I looked over at my passenger and noticed her head wiggling around over minor surface imperfections. That said, if this was a noisier and cruder, I probably wouldn't have noticed such a minor flaw.
We spent the rest of the weekend indulging in craft beer at Urban Chestnut, Ted Drewes frozen custard on Route 66, some karaoke bars, and the Central West End's wonderfully ornate Cathedral Basilica.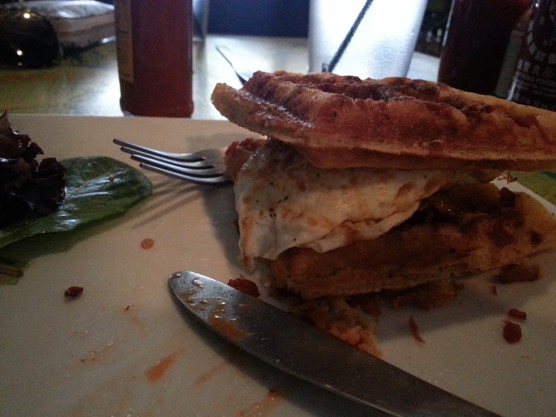 "Melt" on Cherokee, where hipsters serve 20 varieties of waffles.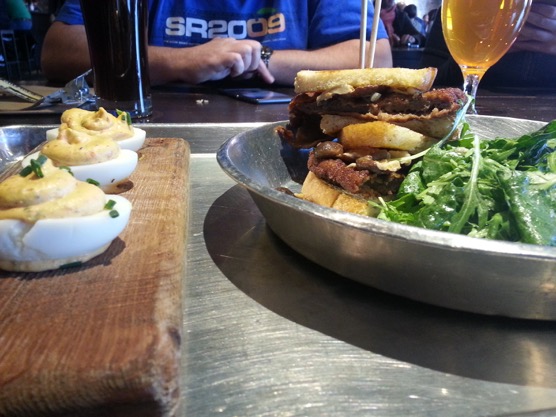 Deviled eggs and schnitzel at Urban Chestnut Brewery.
My favorites: Moon Monkey and Zwickel
We also took in the graffiti wall in Soulard. What used to be a somewhat dangerous part of the city has become a living art display, just south of the arch along some railroad tracks.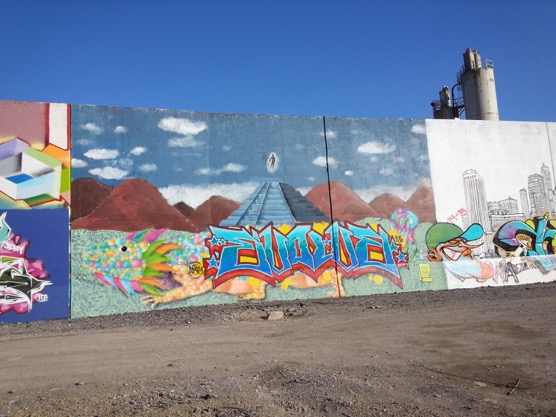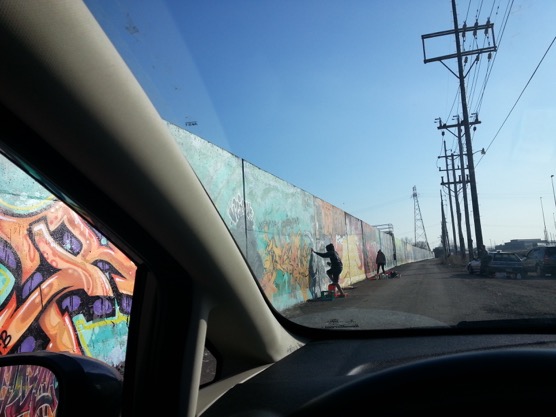 Baseball wasn't in season yet, unfortunately, but the 360 bar at the top of the Hilton overlooked downtown and Busch Stadium.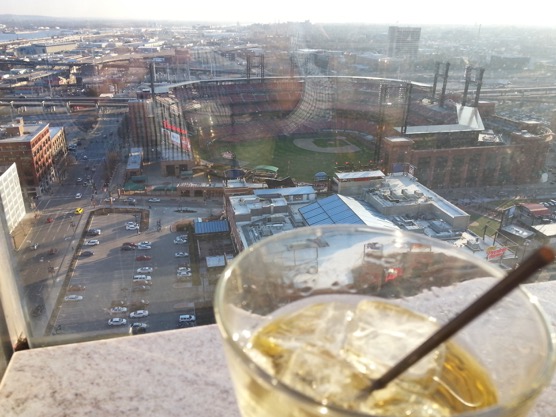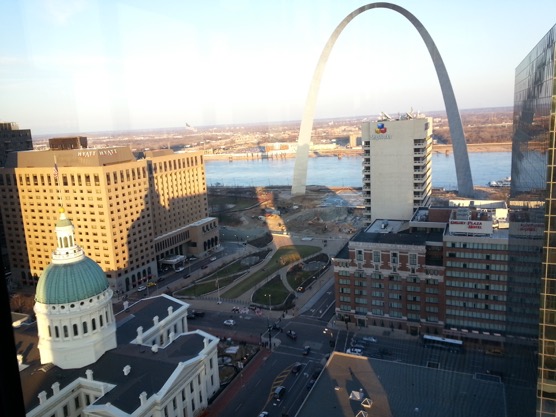 We also spent a couple hours in the Delmar Loop, enjoying a drink at Blueberry Hill where Chuck Berry performs weekly.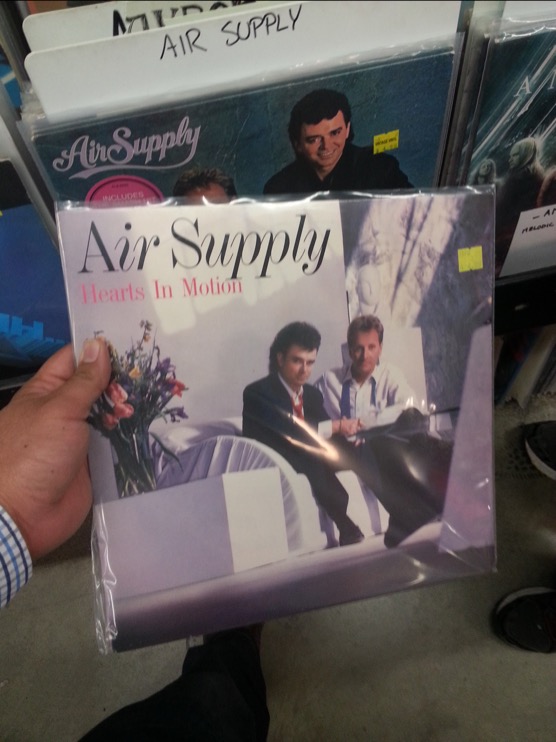 At Vintage Vinyl I nearly indulged in a guilty pleasure.
We headed back to Detroit and aside from heavy snowfall, most of the trip was pleasingly uneventful except for the Nissan Skyline we saw. WOW.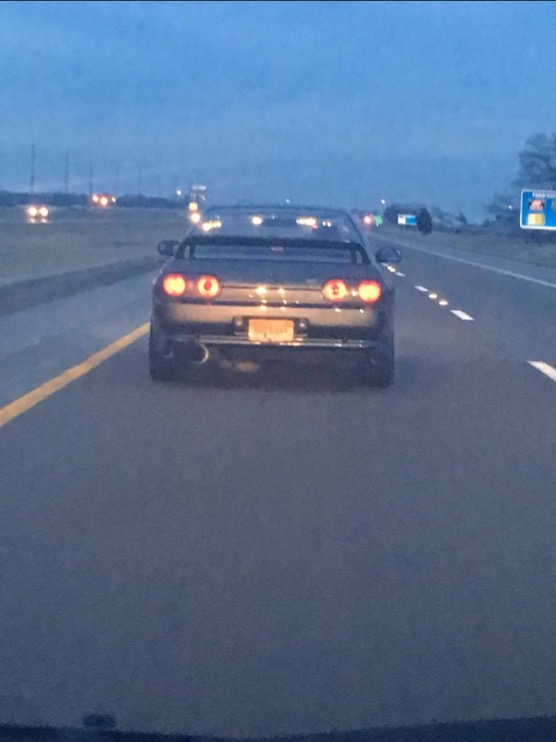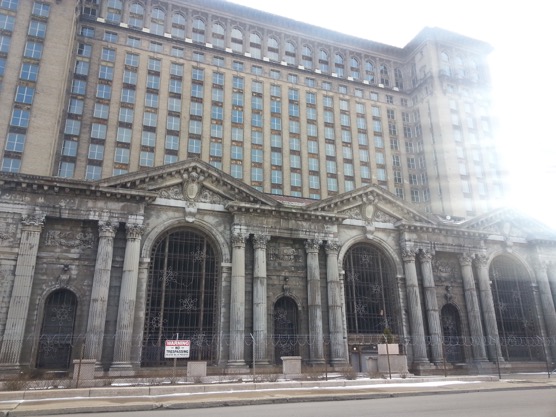 New and improved MCS: Now with windows!
Green Dot Stables served up a unique variety of sliders and we took snapshots of world-famous ruins including Michigan Central Station and the Packard Plant. Midtown's Fisher Building (as seen on AMC's Mad Men), the Heidelberg Project, and Lafayette's for coneys.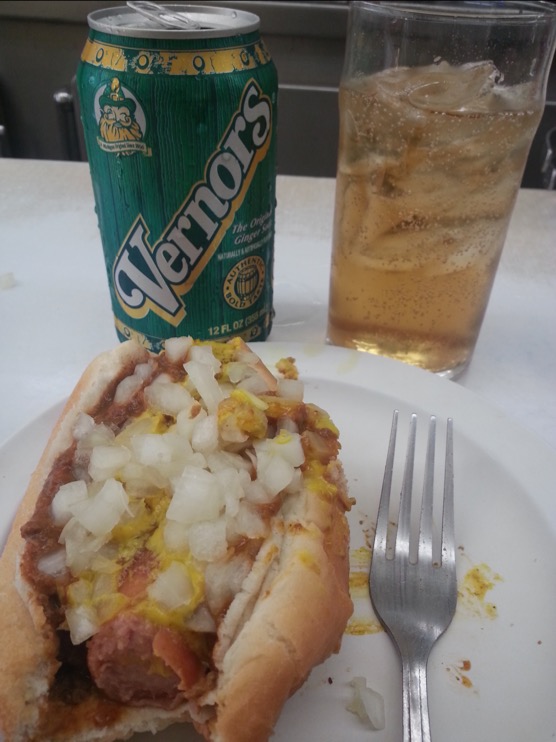 We averaged 35mpg for the entire trip including high speed highway cruising and rather aggressive around-town driving. As an added bonus, modern Fords have done away with the fuel cap. You simply insert the nozzle and it opens/closes the filler neck automatically.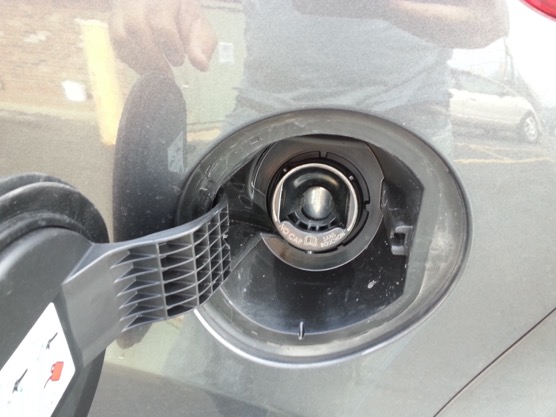 This being Michigan, I should mention that in the cold white stuff, I found my Miata to be more secure with its cheap Douglas tires than the Fiesta, primarily because of Ford's overly aggressive traction control and the 30,000-mile age of the OEM rubber. Once TCS was turned off, I was able to dig down to the pavement and get moving.
After giving the car back to Enterprise (and getting my rather large $200 deposit back) the little Ford left me with a positive but unexciting impression, like the clean, crisp finish that follows a gulp of sparking mineral water.
Just a decade ago, $14,000 would have relegated you to a modestly equipped Chevy Aveo, a shamelessly cheap box that was built to meet a price point rather than the needs of entry-level buyers. It's surely a sign of automotive progress when the features and refinements of larger, more expensive cars trickle down to the starting class.
If you're worried about reliability, Ford has come a long way, even with its complex DCT. There's a Fiesta rolling around out there with nearly 800,000 miles.
While it's hard to feel excited about an economy hatchback, it's at least comforting to know that "entry-level" no longer includes embarrassment as a standard option. Kudos to Ford.
GOOD:
Styling
Quiet
Packaging
Build quality
Feature content
Fuel economy
No fuel cap needed
Value for money
Front seat comfort
BAD:
Finicky DCT automatic transmission
Slightly jittery ride
Sync system has illogically arranged menus and functions
Noisy, overworked engine
Steering ought to be slightly quicker and more precise
CONCLUSION:
Put your commuter/winter/taking-dog-to-the-groomer miles on a Fiesta and pick up a used S2000, Miata, or Corvette for everything else.