For Sale: 1976 BMW 2002, $7,950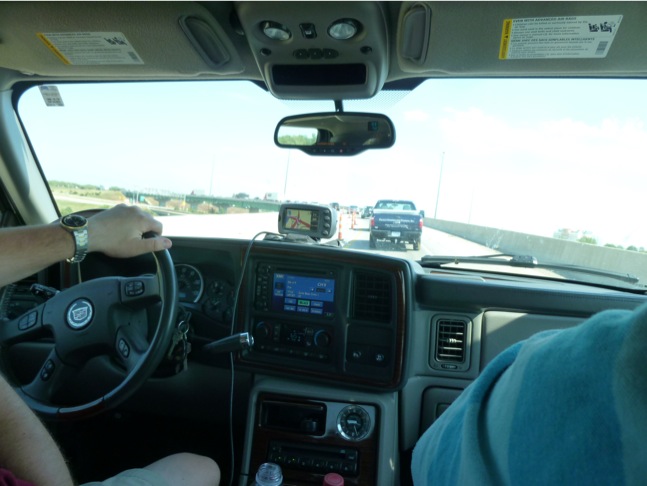 On the way home from a Minnesota Cadillac owners meet, the three of us stopped at Zio Johno's, an Italian fast food restaurant in Cedar Rapids, Iowa. As I scarfed down my very average lasagna, Mike and Ian noticed a brown coupe parked at a European used car dealer across the street.
Curious about what it was, we drove across the street to take a closer look.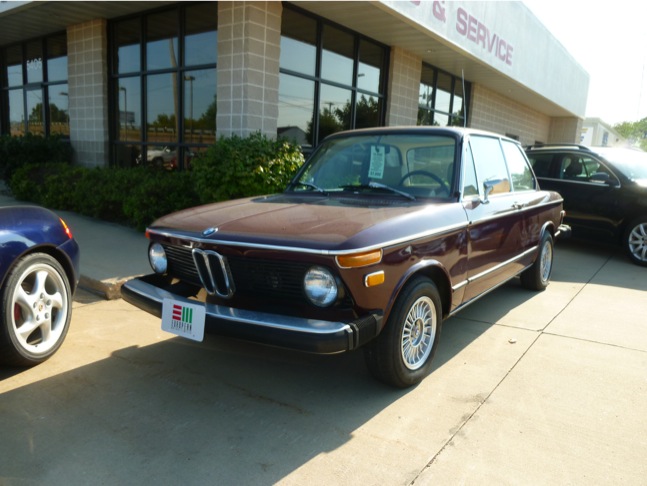 BMW enthusiasts will immediately recognize the legendary 2002, this one a 1976 example with over 80,000 miles. The body panels appear to be original with the ad claiming the car was from California.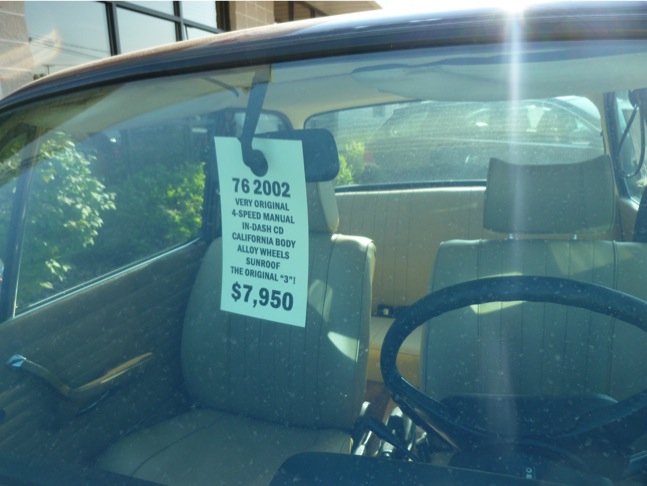 Aside from one or two very minor rust bubbles, this appears to be an accurate claim.
The 2002 comes from an era of BMW when cars were pleasingly simple and light, serviceable by anyone with a basic tool set and an amateur skill level. Hemmings Motor News describes it as "an affordable collector car that doesn't need constant care and attention, and can be used as a daily driver throughout the year."
Referred to by BMW as the "New Class", the cars produced from 1962-1977 include the 1500, 1800, 1600, 2000.
A predecessor to the popular 3-series, the 2002 coupe (the 2002 being a coupe version of the 2000 sedan) set the tone for BMW as a manufacturer of sporty, classy cars with driving enjoyment in mind, setting the brand apart from stodgier competitors like Mercedes-Benz and Audi.
A turbocharged version produced 170hp, significant output for a diminutive car that weighs only 2200 lbs, just 100 lbs heavier than a 1990 Mazda Miata but with seating for four.
This particular example is good for 97-120hp. Expect 0-60 times between 9.5 and 12.8 seconds, commendable for the Carter era and certainly adequate for dealing with modern traffic.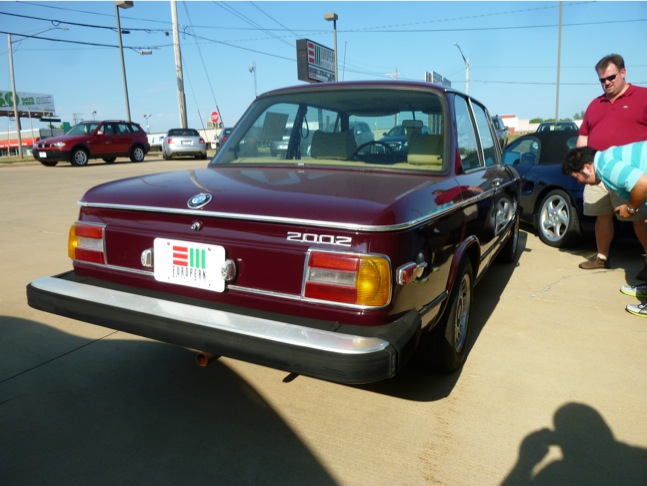 This brownish reddish paint is unlikely to be original, but there were no significant signs of overspray. If this was a repaint, it appears to have been professionally done aside from minimal orange peel, no worse than what you might find on a new car today.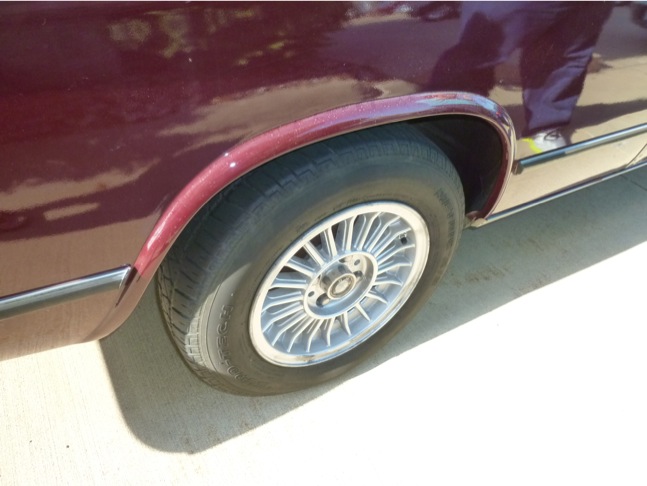 All four wheels with center caps are fully in tact.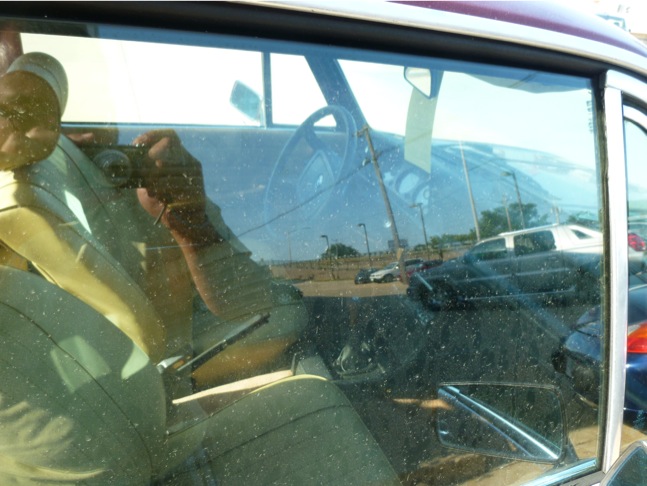 The interior is in near-perfect condition with a Blaupunkt head unit in place of the original AM/FM radio.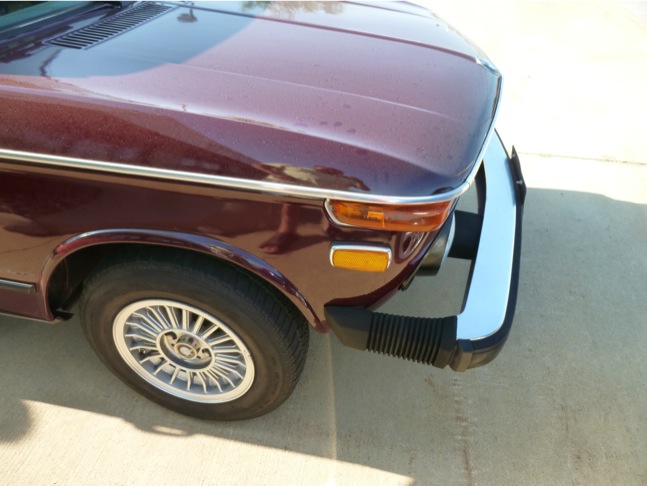 Elongated bumpers are an unfortunate product of 1970s low-speed impact regulations.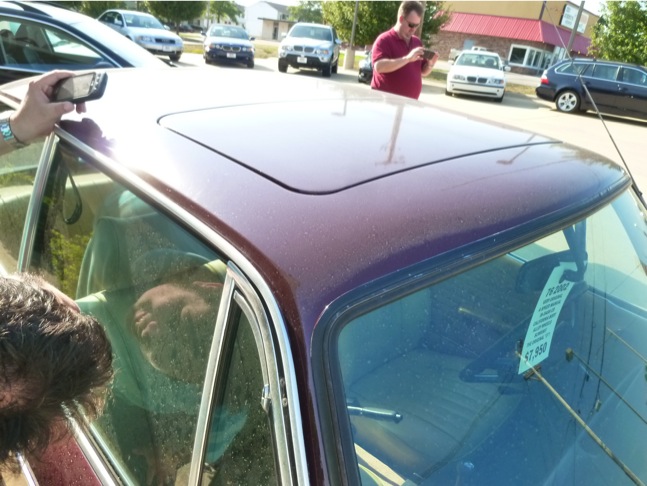 The aluminum trim is in excellent shape.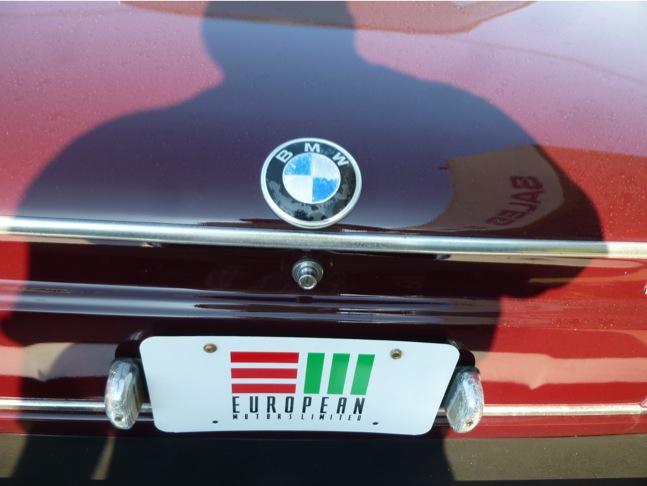 The lightly faded BMW badge is the only significant sign of wear, so if this 80,000 mile car wasn't restored, it was certainly well cared for. The ad claims the car is "stock, un-modified, un-touched, original."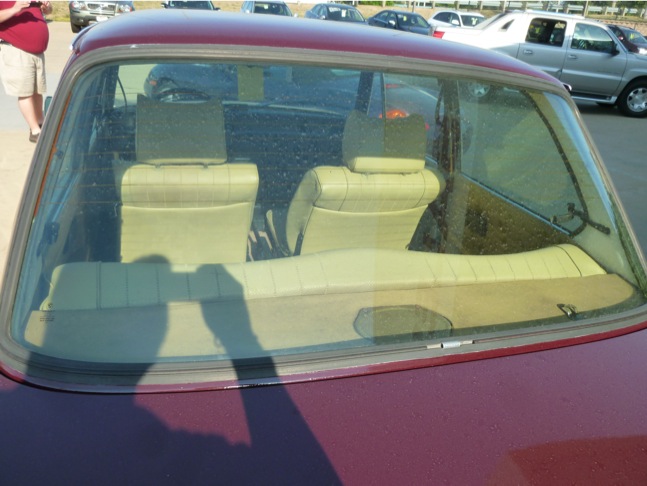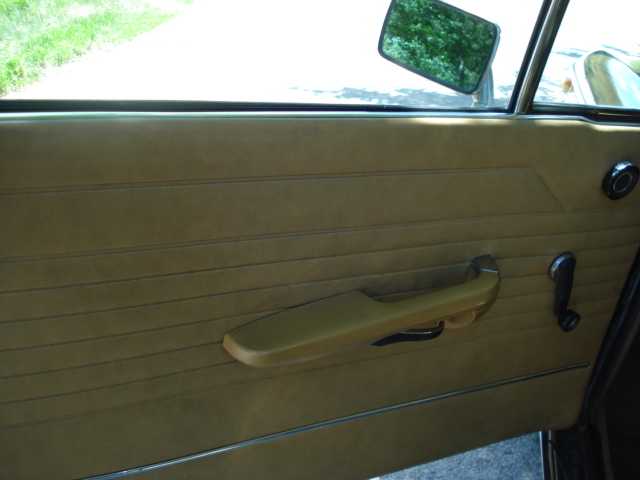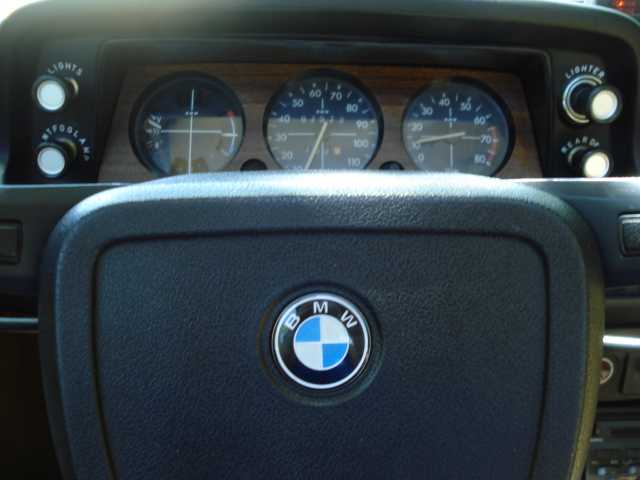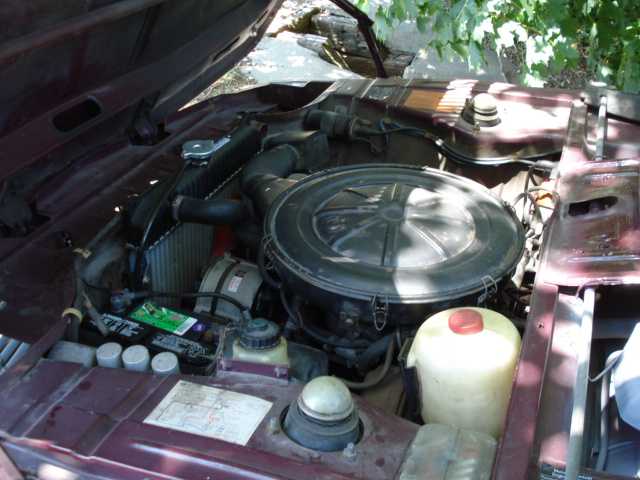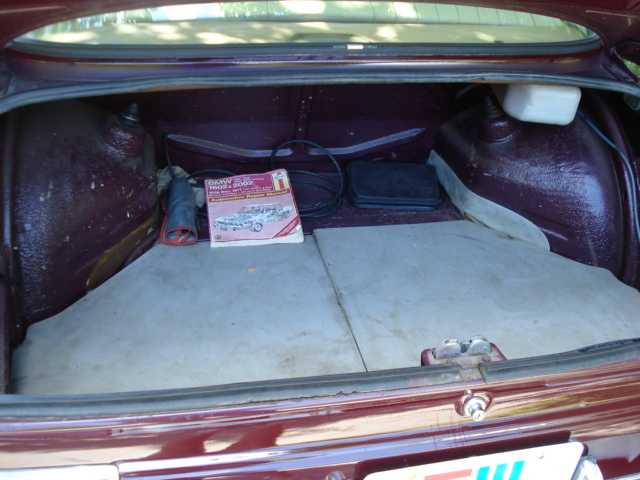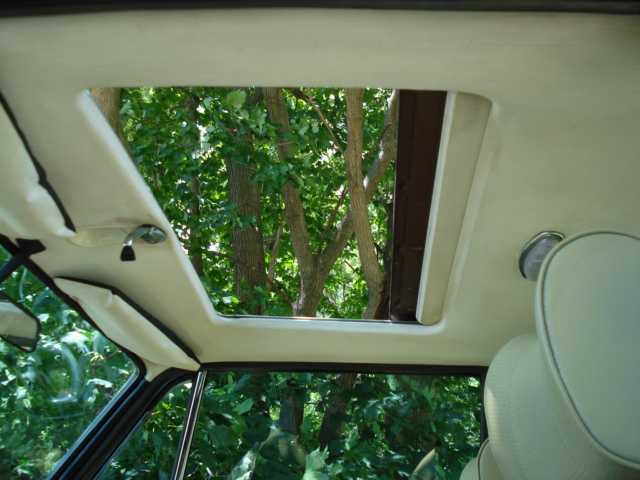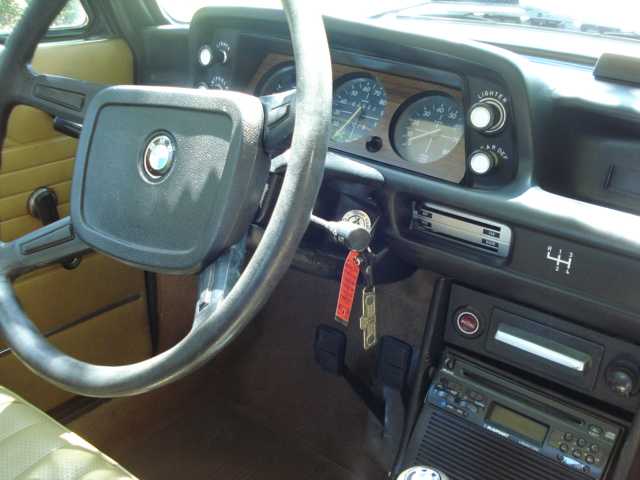 In addition to setting the stage for decades of leadership from BMW, the 2002 created a global standard (to borrow from Cadillac, a "Standard of the World") that competitors have been following ever since.
Unfortunately, the dealer was closed when we arrived, so after snapping some pictures we headed home.
Driving Footage:

Fast Tube by Casper
If you're interested, this dealer has it listed for sale:
http://www.euroltd.com/vehicle_details.php?cid=658
The $7,950 asking price is quite reasonable assuming it drives as nicely as it looks.
Hemmings article:
http://www.hemmings.com/hsx/stories/2006/11/01/hmn_feature26.html