What's it like to own a car in Brazil?
I've never been to Brazil, but here's what I can tell you: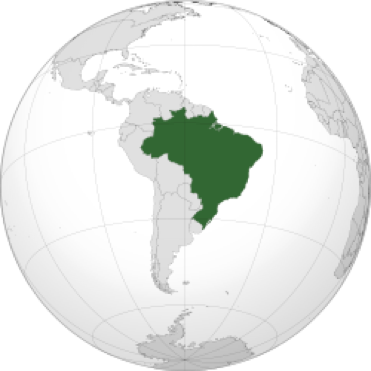 -> It's warm and tropical.
-> They speak Portuguese.
-> It's the sixth-largest economy in the world, ranked just ahead of the UK.
-> They own Anheuser-Busch.
-> Nissan CEO Carlos Ghosn is from Brazil.
-> The Amazon rainforest is kind of a huge deal.
-> They build jets, lots of them.
-> Car ownership is low, with just 140 vehicles per 1000 people. Compare that to 808 per 1000 in the United States.
-> They drive a bit aggressively, though nowhere near as frighteningly as India:

Fast Tube by Casper
[Video taken by a cyclist.]
-> They have traffic lights with fancy timers:

Fast Tube by Casper
-> Gas is expensive in Brazil at USD$6.82 per gallon (as of May 2011, recently settling at USD$5.64), thus the popularity of small hatchbacks.
The government has the power to control the retail price of fuel, similar to public utilities in the United States, putting a squeeze on refiners as the price of crude fluctuates dramatically. Policymakers intend to use gasoline price controls as a tool to manage inflation.
Ethanol is a significant source of fuel, cultivated from sugarcane. Most new mass-market cars sold in Brazil are flex fuel capable. To meet energy demands, sugarcane production is increasing, though some are concerned that new plantations could threaten the Amazon. Fortunately, the vast majority of Brazilian sugarcane is grown more than 1,000 miles away from the rainforest.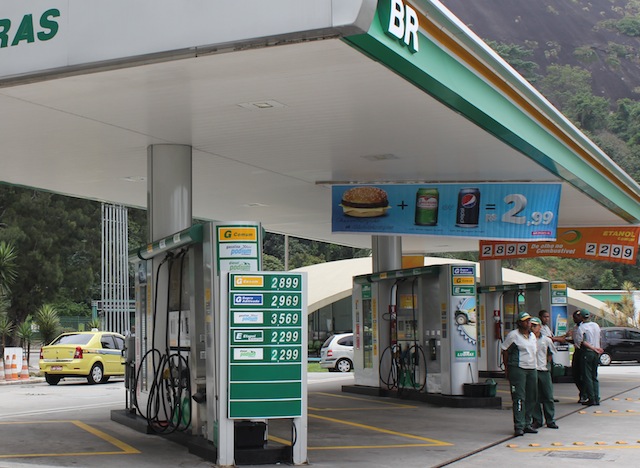 Above: Ethanol is available at 2.299 reals/liter or USD$4.47/gallon. Gasoline is USD$5.64/gallon.
Further explaining the popularity of cheap hatchbacks are Brazil's high taxes, as much as 36%, and imports are taxed similarly. Additionally, interest rates average 20-25%. As a result, a car that sells for $20,00 here in the United States could sell for $30,000 in Brazil, not including sky-high financing costs.
-> And finally, here are the best selling cars in Brazil for May 2012:
1 – VW Gol
No, that's not a typo. The Gol, a front-drive subcompact built on the VW Polo platform, has been a Brazilian best-seller since 1987. It effectively replaces the Classic Beetle which ended production in 2003. An entry-level car, the Gol is equipped with a 72 horsepower 1.0L I4 or a 101 horsepower (how exotic!) 1.6L I4. And the name? It's Portuguese for "goal."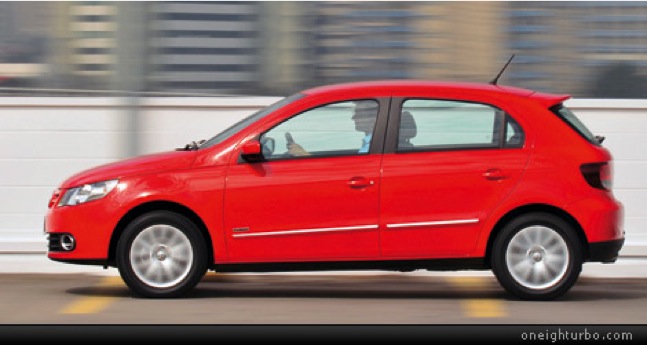 2 – Fiat Uno
Sharing a platform with the Fiat 500 and Panda, the Uno is a "supermini" that's nearly five feet shorter than a Cadillac Escalade. The Brazilian-made hatchback produces 75hp/83hp from a 1.0L/1.4L "Fire Evo" I4 with a 12:1 compression ratio. It's basic transportation for a developing country.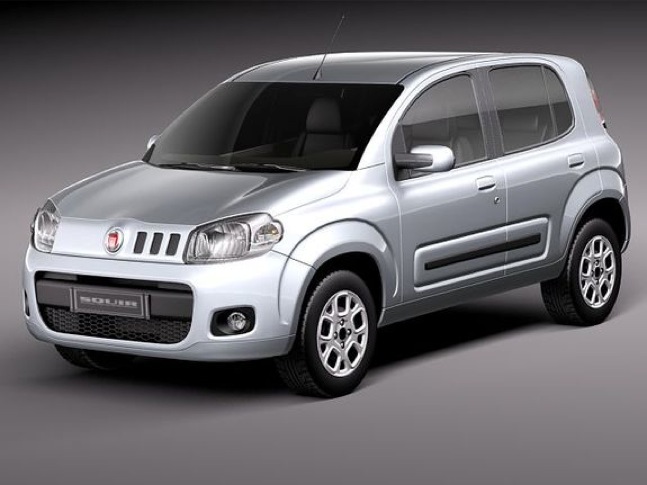 As for the Uno's interior, it should be familiar to anyone who's ever been in a Fiat 500.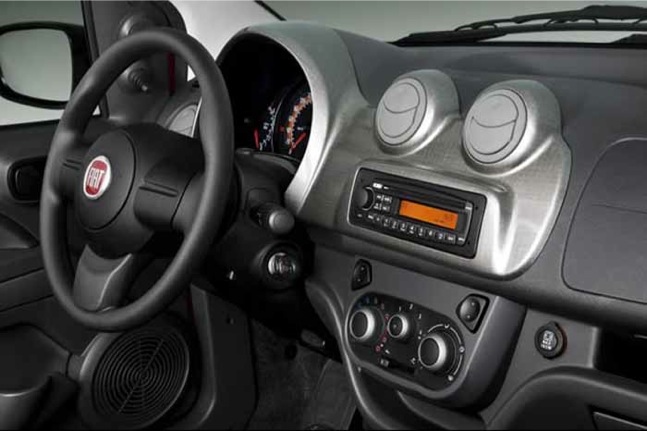 3 – VW Fox
Like the VW Gol, the Fox is powered by an anemic 101hp 1.6L I4 and share's the VW Polo's platform. A soft-roader SUV version called the Crossfox offers a raised suspension, unpainted plastics, and rugged tires. The Crossfox does not have all-wheel drive.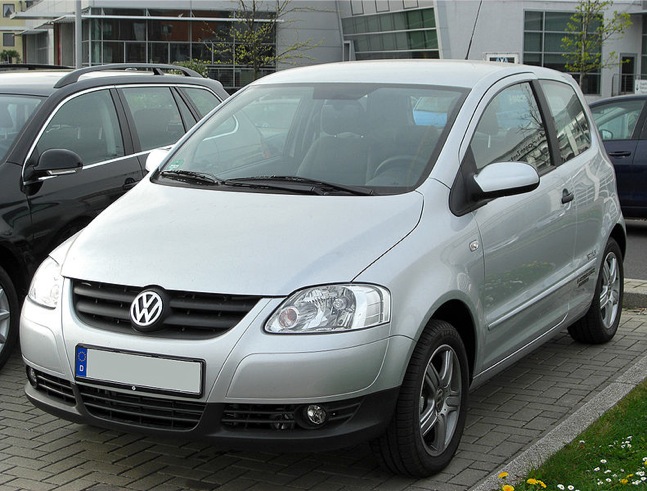 4 – Fiat Palio
The first-generation Palio hadn't changed since its Brazilian debut in 1996, facelifted three times since then. The new Palio, introduced in 2011, is Fiat's attempt at a single global model which explains its large-ish but compact size. It has a friendly enough face and borrows its 73hp and 85hp engines from the Fiat 500. Palio sounds an awful lot like polio. If they decide to sell these in the US they should reconsider its name.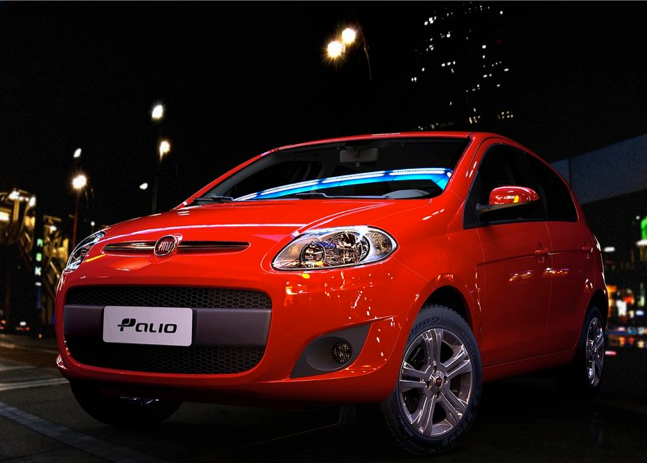 [http://www.youtube.com/watch?v=–0Tn4T_ImA]
5 – Ford Fiesta
Yes, it's essentially the same Fiesta sold in the US and EU, except the hatchback is the only version available in Brazil. Its platform, shared with the Mazda 2, was co-developed by Mazda and Ford. Both cars offer sprightly handling and racy styling. Neither are particularly powerful or quick.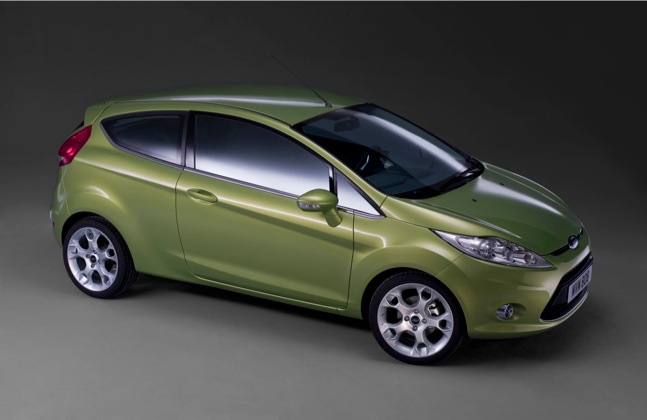 6 – Chevrolet Celta
Based on the Opel Corsa platform, the Celta is an unfamiliar model from a very familiar manufacturer. Chevrolet is officially GM's global brand, and as it transitions [outside the US] from selling rebadged Daewoos to offering genuine GM products, it conflicts with homegrown GM brands like Vauxhall and Holden. Meanwhile, American Chevrolets have little or no connection to Chevrolet in other markets.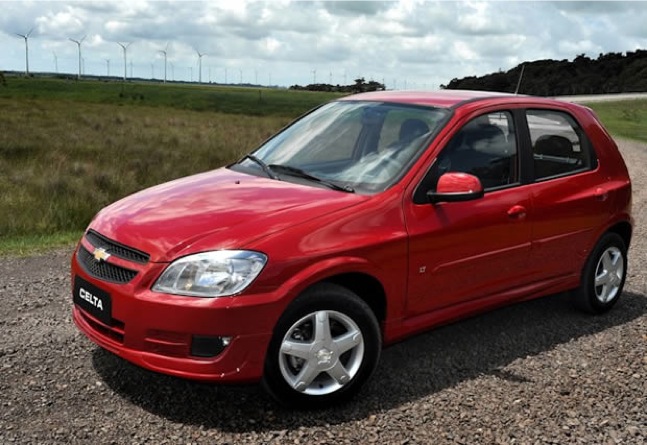 7 – Renault Sandero
Dacia was acquired by Renault in 1999, and since then the Romanian brand has served as Renault's connection to central and eastern Europe as well as other emerging markets. Dacia's Sandero is sold in Brazil as a Renault. Like most everything else on this list, the Sandero is powered by small I4 engines ranging from 77hp to 112hp. 0-60 times range from an agonizing 11 to 15 seconds.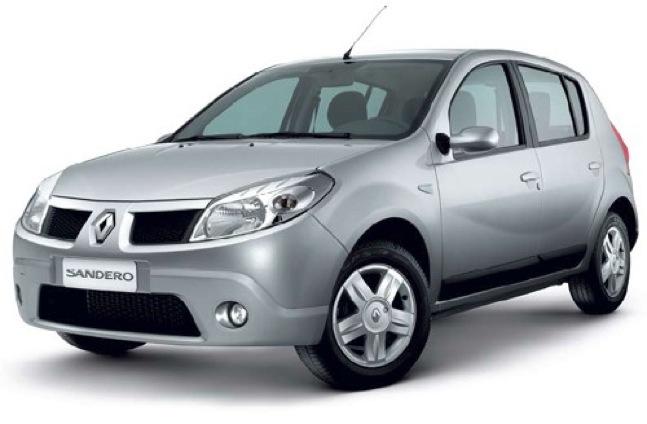 Top Gear's James May is quite a fan:

Fast Tube by Casper
8 – Fiat Siena
The Siena, yet another small cheap car, loosely resembles an Alfa Romeo 159 from the rear. Perhaps this is because Giorgetto Guigiaro, an Italian design firm, penned them both.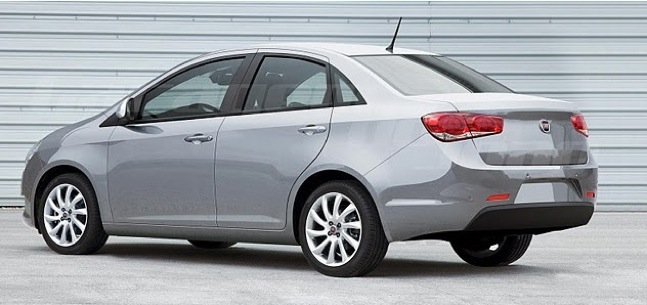 Here's an Alfa 159 to compare: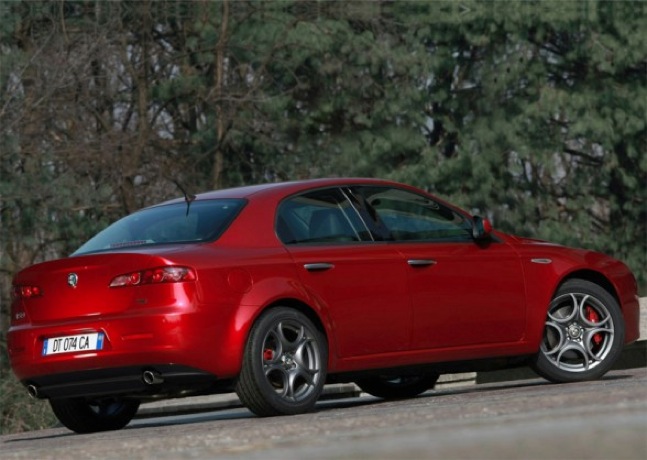 To my credit, I did say "loosely." Perhaps I should clean my eyeglasses.
9 – Chevrolet Corsa
To Americans, Chevy Corsa sounds a bit like Chevy Corsica, but the two have nothing in common. The Corsa, sold in various markets as a Vauxhall (UK), Holden (Aus), or Opel (Germany, EU), is yet another gutless supermini with sharp lines and an elegantly arched roof.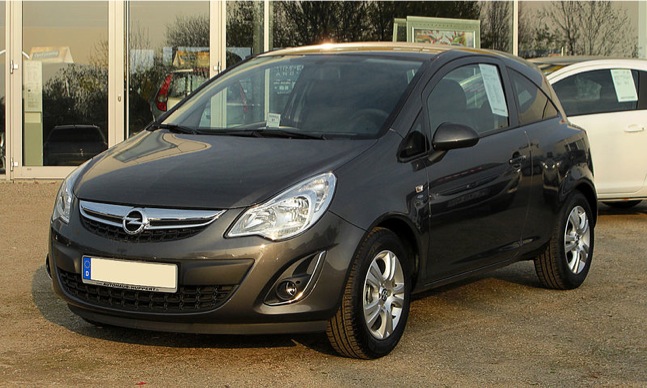 10 – Fiat Strada
Finally! Something that isn't a compact hatchback!
The Strada is a unibody pickup truck built on the Fiat Punto small car platform. A raised version with a locking differential is available for mild off-roading. An extended cab is available as well as a 114hp I4.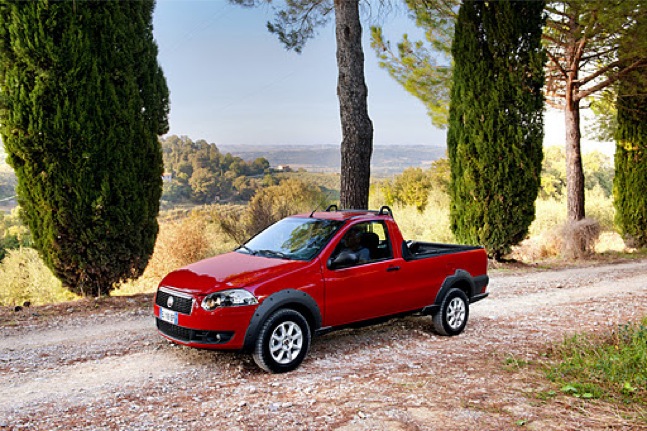 The Civic, Corolla, and Cobalt, top-selling compact cars here in America, rank 13, 14, and 15 respectively in Brazil. Brazilians have taken a liking to locally-built Italian and American-branded cars while Nissan doesn't make the list until #23 with the March/Micra.
Thanks to Chrysler's tie-up with Fiat, Brazil now has access to the Mexican-built Dodge Journey (#141). The Jeep Liberty is known there as Cherokee, ranked at 141, while the recently introduced Compass ranks at 134.
Hyundai and Kia are struggling to gain traction alongside France's Citroen, Peugeot, and Renault. You can buy a BMW or Mercedes-Benz there, of course, and the 3-series and C-class are growing in popularity.
So there you have it, a crude snapshot of what it's like to buy and drive a car in Brazil. It isn't exactly heaven for middle class motoring enthusiasts.