Auto Sales Data and Market Share, March 2011
Its good news for almost everyone but Toyota.
Here's a pie chart depicting US market share for March 2011: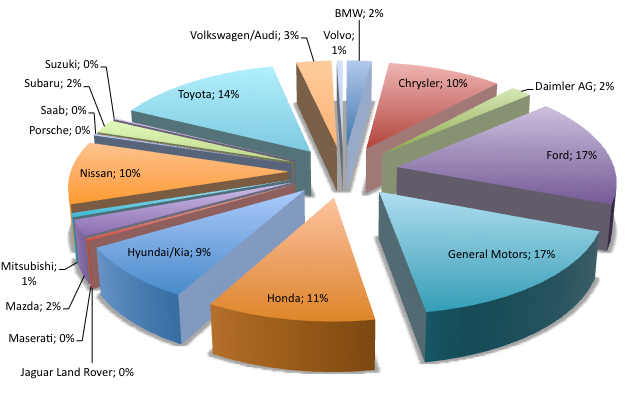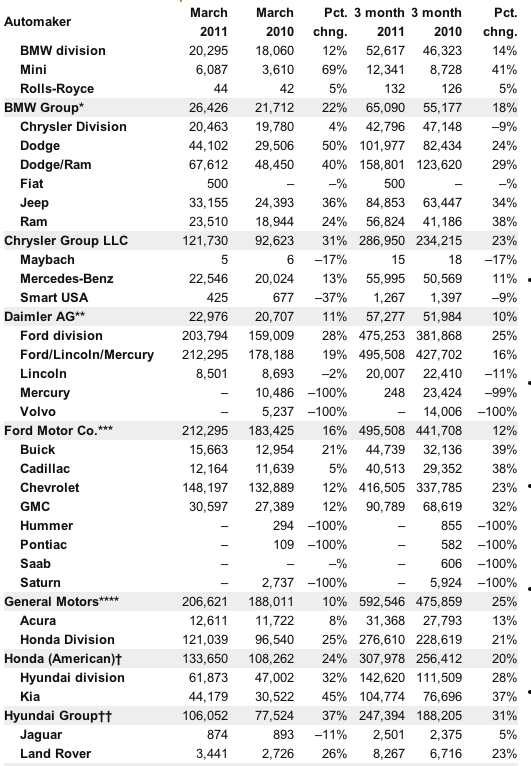 Up:
Nearly everyone
Down:
Lincoln — Ugly sells BMWs, but not Lincolns.
Smart — Because grown-up cars get better fuel economy and cost less.
Toyota — The Lund Family needs to buy more Camrys.
http://www.autonews.com/apps/pbcs.dll/article?AID=/20110401/RETAIL01/110409997/1448
http://wot.motortrend.com/winners-losers-calm-before-storm-march-2011-auto-sales-64565.html