2012 Chicago Auto Show Part 1: 2011 Subaru Legacy 2.5, Deep Dish Pizza
It's that time of year again, a Chicago tradition that was initiated in 2008. A dozen or more of us Cadillac owners convene from around the country, eat a lot, drink a lot, and turn our feet into mush at McCormick Place, the convention hall hosting America's largest annual auto show.
Part 1: 2011 Subaru Legacy 2.5, Deep Dish Pizza
Part 2: Cadillac
Part 3: Mercedes-Benz
Part 4: Chevrolet, GMC, Buick
Part 5: Volvo, Lincoln, Audi, The Green Man!
Part 6: Acura, Lexus, Land Rover
Part 7: Jaguar, Hyundai, Maserati, Aston-Martin, McLaren
Part 8: Ford, Honda, Chrysler, Jeep, Dodge
Part 9: Nissan, Mazda, Subaru, Suzuki, Kia
Part 10: Lamborghini, Classics, Retail Booths, Army, Scion, Volkswagen
Part 11: Greek Dinner, Portillo's, Ikea, Conclusion
The worst part of the weekend, aside from Chicago trolls and traffic, is the 6-hour drive up I-55, a desolate stretch of Illinois nothingness with an annoyingly low 65mph speed limit.
Omnipresent law enforcement take the joy out of I-55's flat, wide pavement, and heavy snow and wind pose a traction challenge, so the four of us naturally chose to travel in Chris's all-wheel-drive Subaru, a 2011 Legacy 2.5 he bought last year.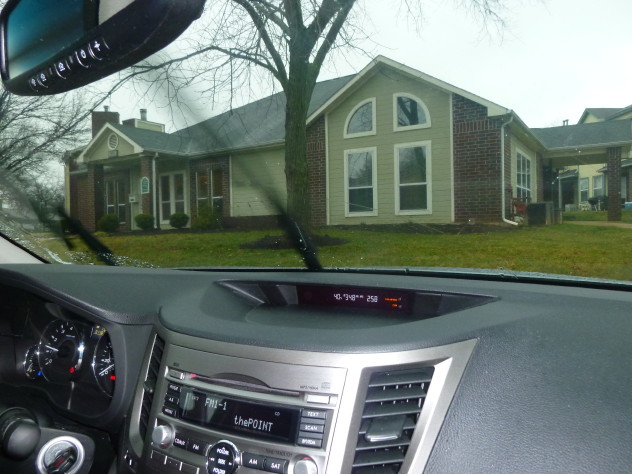 The weather was fine when we left, but as we headed north of Springfield, light rain turned into snow, made worse by 40mph wind gusts.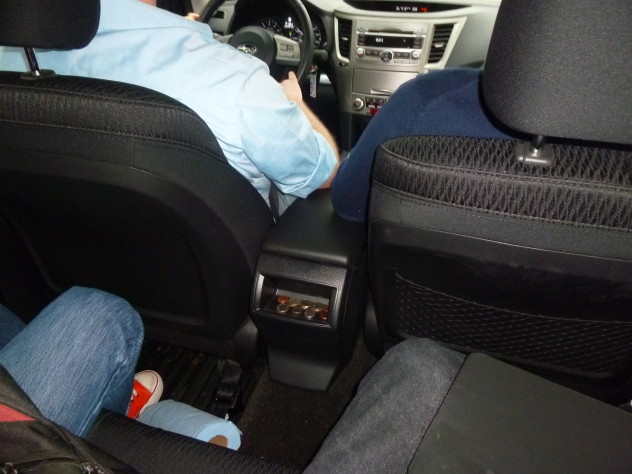 There's real room for four people, especially in the back. On a long journey that would be as dull in a Corolla as it would be in a Viper, comfort is paramount.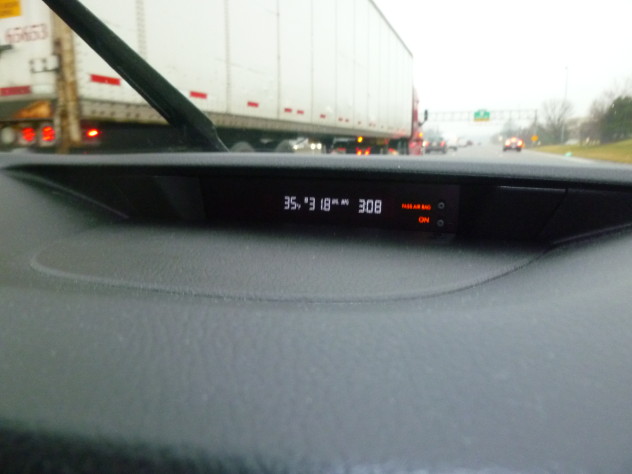 On his daily commute Chris was averaging just under 32 mpg, a very reasonable number considering I-270's stop and go traffic. Unfortunately, as the wind picked up, fuel economy fell significantly.
The 170hp Boxer 2.5, paired to a CVT, isn't exactly a screamer, but thanks to the Legacy's reasonable weight (3380lbs), it moves with reasonable assertion. Subaru's paddle-shifted CVT adequately simulates a standard automatic and mostly avoids the monotonous drone typically presented by continuously variable transmissions. I generally hate the way CVTs behave but if I had to like one, this might be it.
Thanks to the CVT, the Legacy achieves as much as 35mpg on the highway.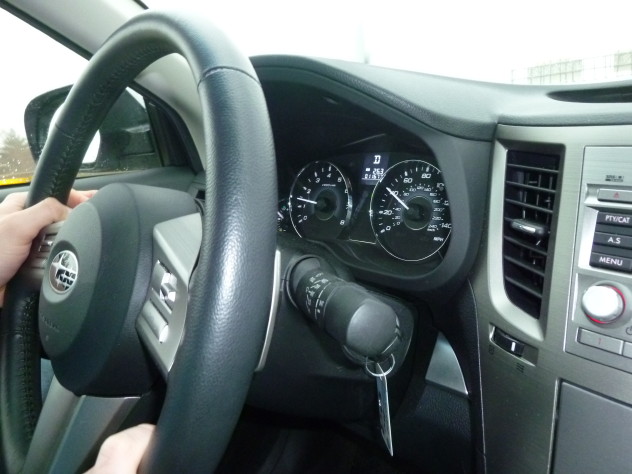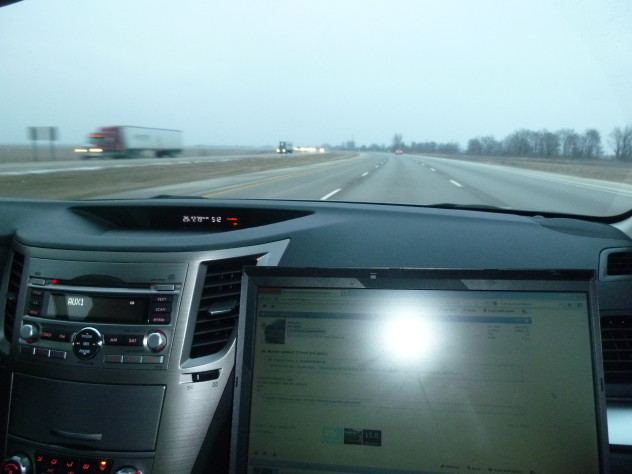 I just recently sold my 2001 Cadillac Seville, equipped with electronic road-sensing suspension. The Legacy comes remarkably close to duplicating the Seville's ride comfort, remaining steady while dialing out imperfections from Illinois' poorly maintained highway infrastructure.
The compromise is significant body roll in hard cornering, but thanks to grippy tires and all wheel drive, the Legacy stays firmly planted. Think of it less as a handling flaw and more of a physical indicator of cornering G-forces — it certainly doesn't detract from the Legacy's enjoyment. Wind noise at 70mph is pleasingly absent.
Additionally, the Legacy's interior is well made, even here in the base model 2.5 CVT. Interior pieces are tightly assembled and feel durable. The top of the dashboard is made of hard plastic, but it feels thick and sturdy.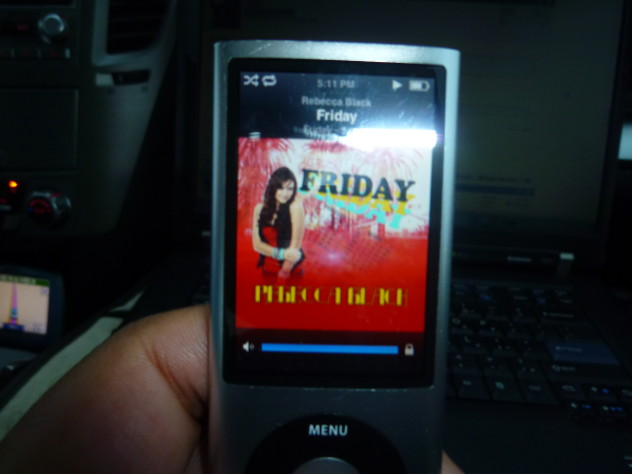 Passing the time with Rebecca Black.
The Legacy's base sound system isn't too shabby, much better than the base system in the Impreza. It's powerful if not particularly bright and clear. A Harman Kardon system is optional.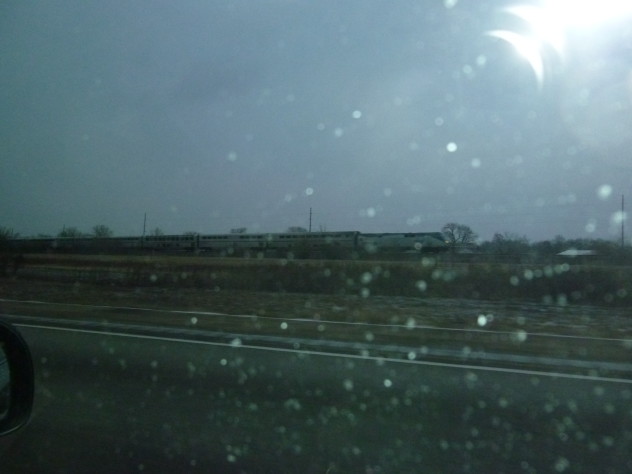 Amtrak, subsidized by the state of Illinois, is dirt cheap when tickets go on sale ($25), and you can put your feet up and doze off.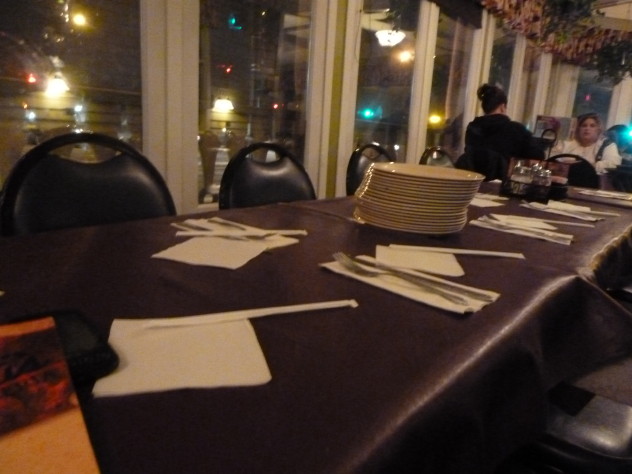 For the first time in recorded history, my group arrived EARLY. I harassed my brother into leaving Columbia MO and getting to St Louis on time so we wouldn't miss dinner. Kathleen selected Lou Malnati's in Schaumburg.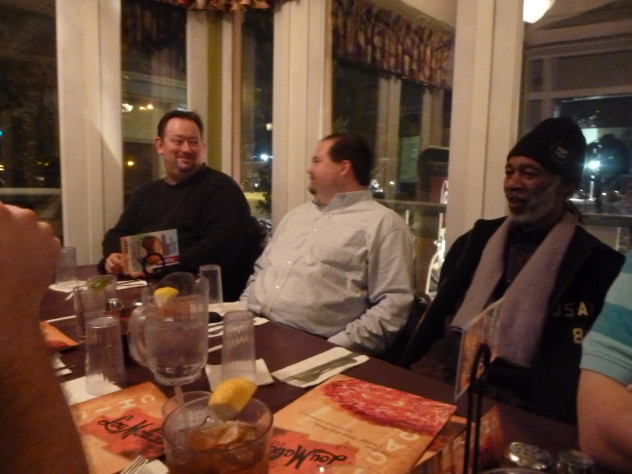 Kathleen was the next to show up. Then Mike, Bill, and Marvin showed up a few minutes later. Bill lives in town; Marvin and Mike took a rented a Town Car from St Louis (Mike started in Arkansas).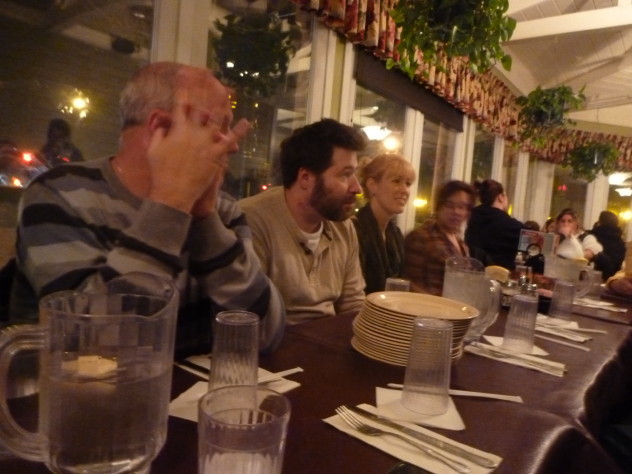 And then Gary, James, his wife Michelle, and Danielle arrived along with Sal, Larry, John, and Todd.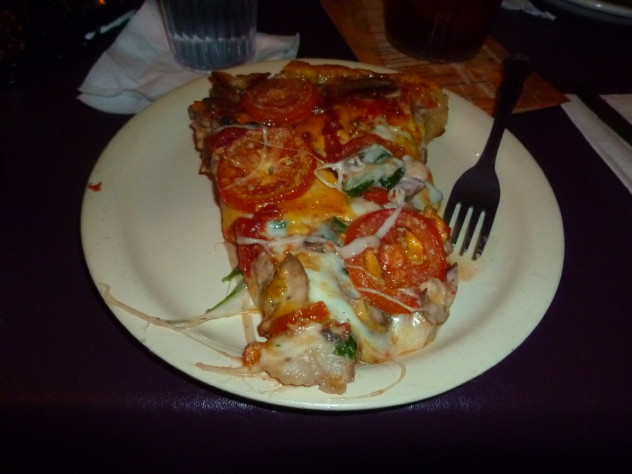 The crust was buttery and crisp, easier to eat than Giordano's with more flavor.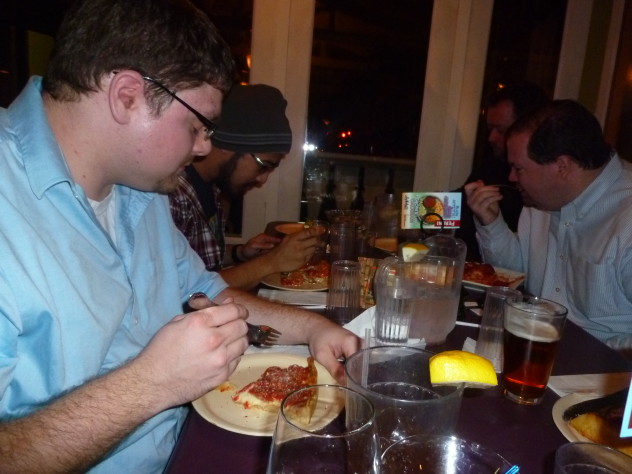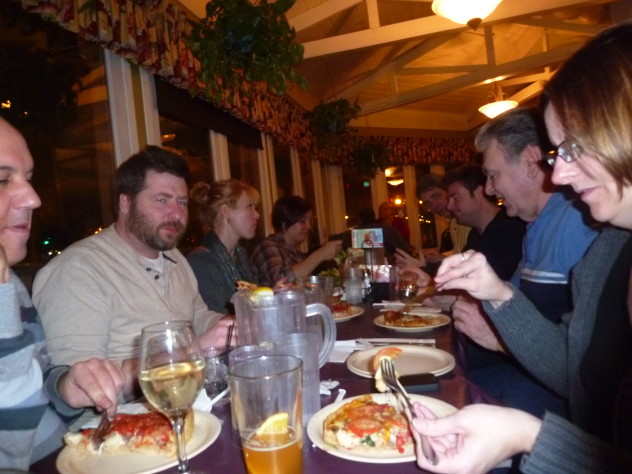 The food was outstanding. A great pick by Kathleen.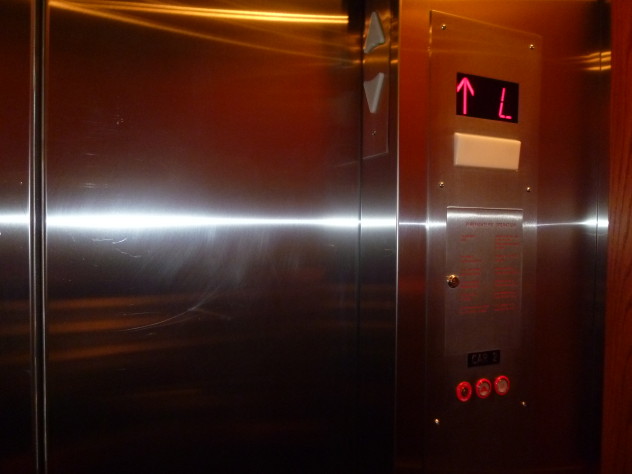 After dinner we drove to our hotel to check in, a Hyatt Regency located in Schaumburg IL.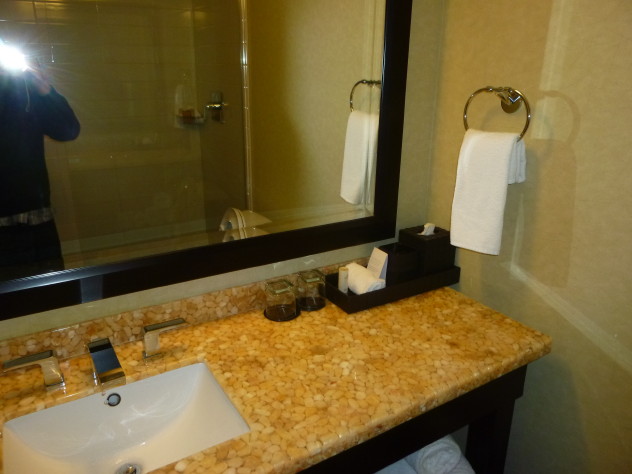 We stayed here in 2011 (Priceline). This year it was $52/night including tax. That's cheaper than what I sometimes pay for Motel 6!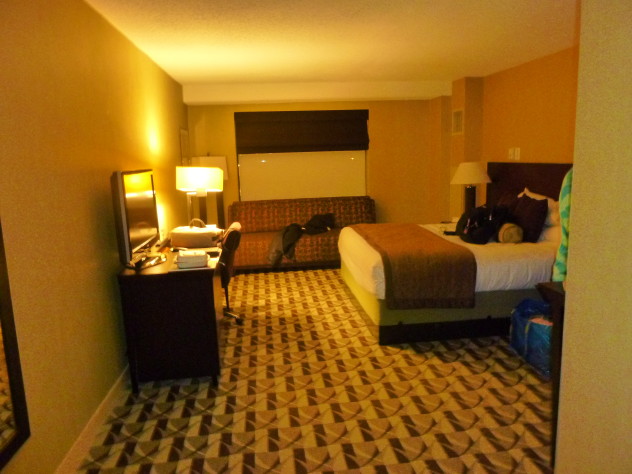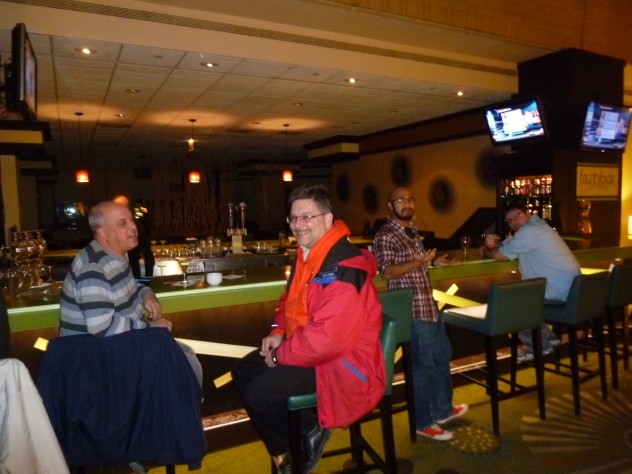 Our crappy hotel bartender from last year wasn't there, thankfully. The older gentleman who served us poured pleasingly strong drinks.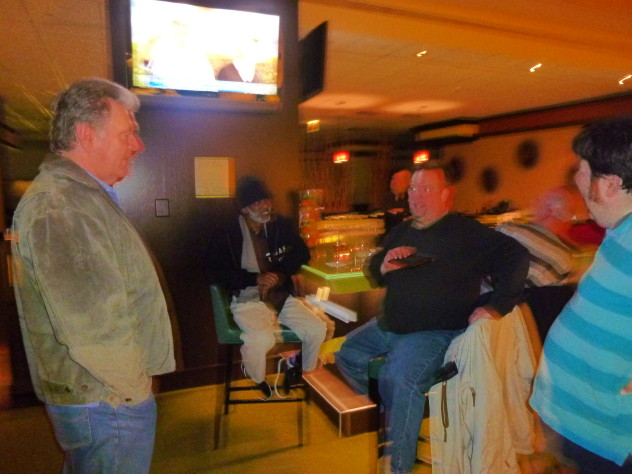 I don't know what the deal is with me or my camera this year, but a lot of the pictures turned out poorly. Maybe I need to be more patient.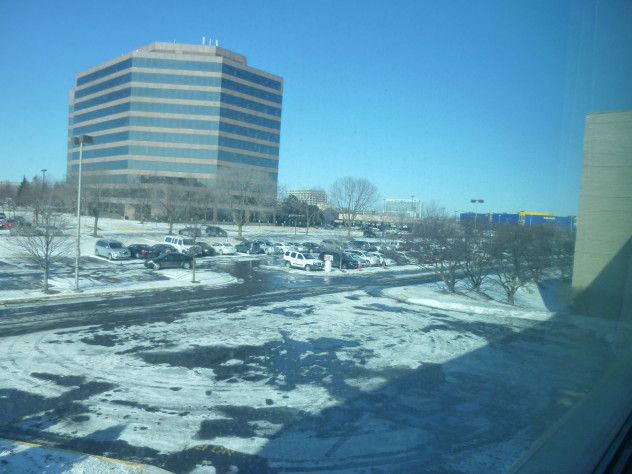 After a night of heavy drinking I woke up, cleared the crust from my eyes, and looked out to see a glorious Ikea off in the distance.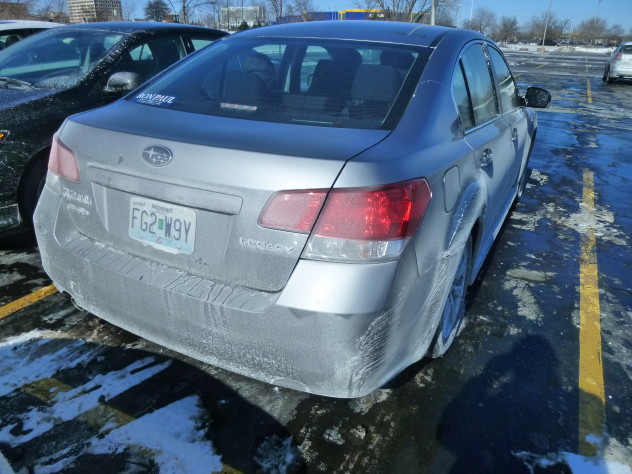 Chris's salt-encrusted car looked like an elephant sexually released itself on it.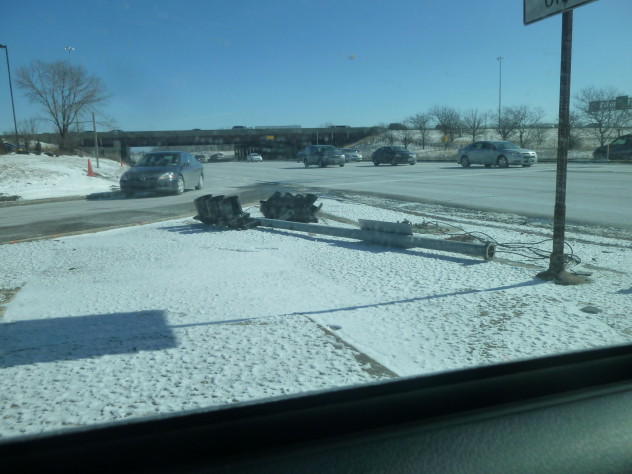 At least Chicago and ILDOT cleared the roads quickly.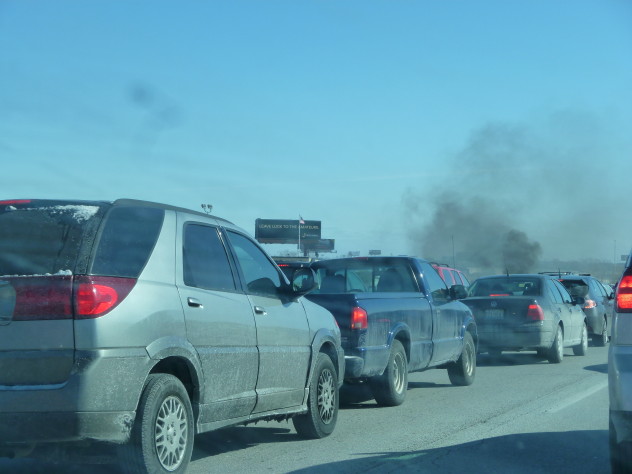 On I-90 to downtown Chicago we encountered a Saturday afternoon traffic jam.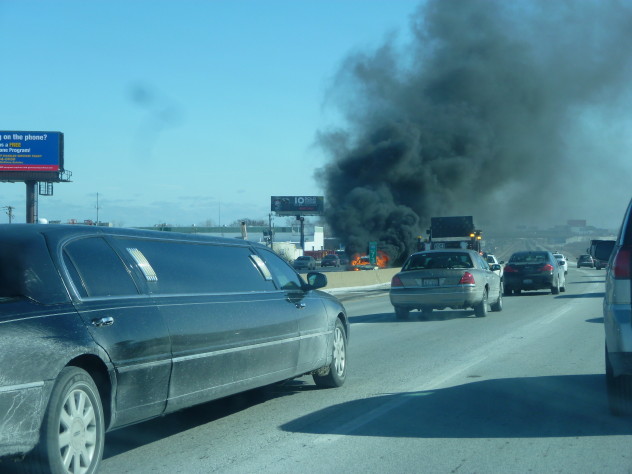 Oh, that explains it.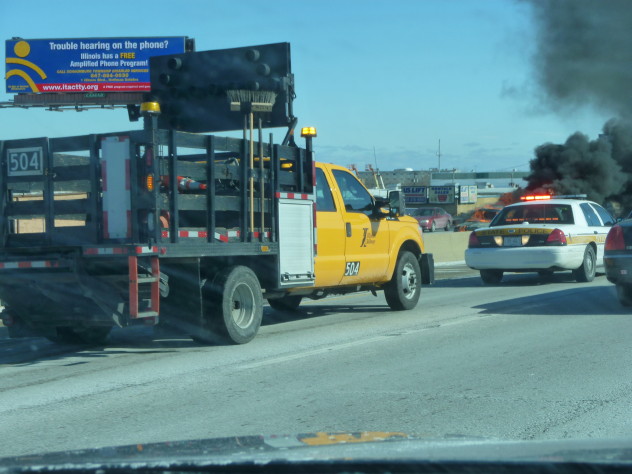 Damn.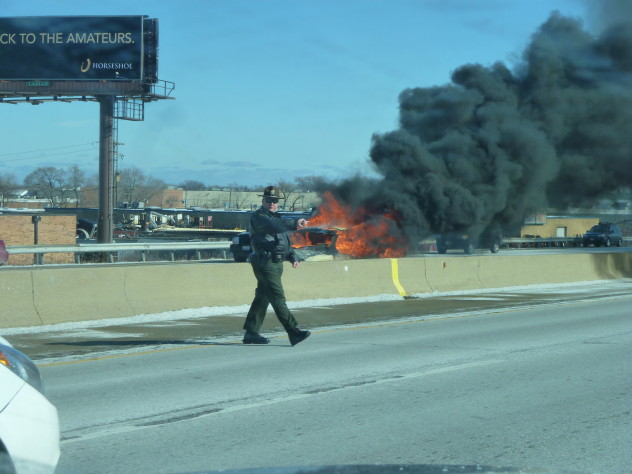 DAMN!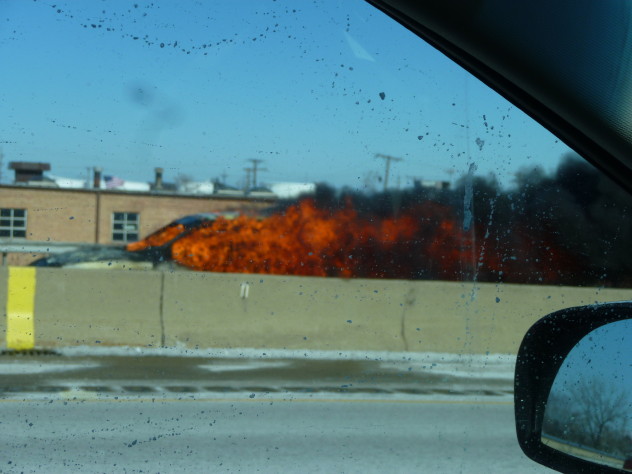 Holy crap!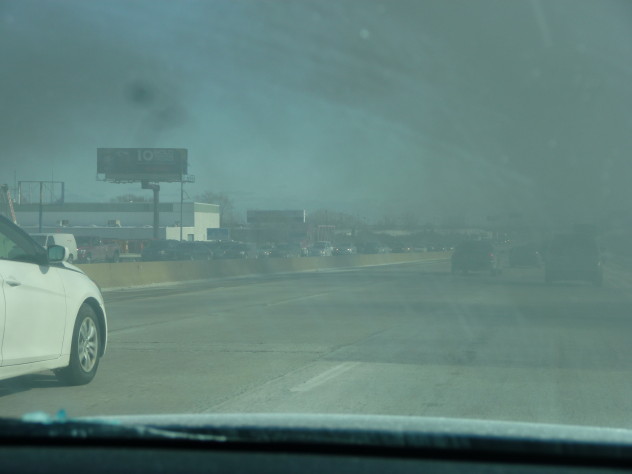 As we passed the fire we could feel the scorching heat inside our climate-controlled car.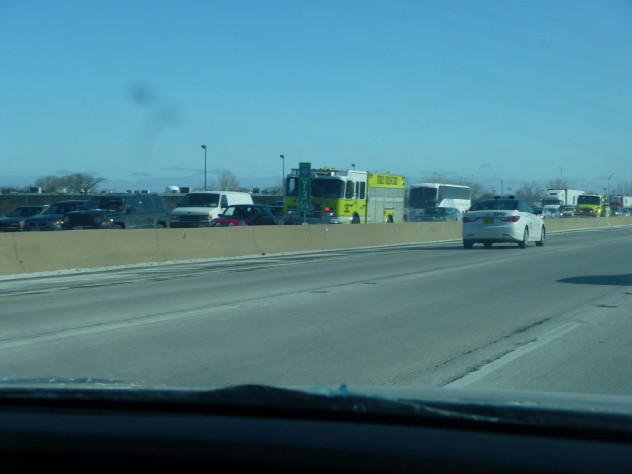 Fire trucks slowly en route.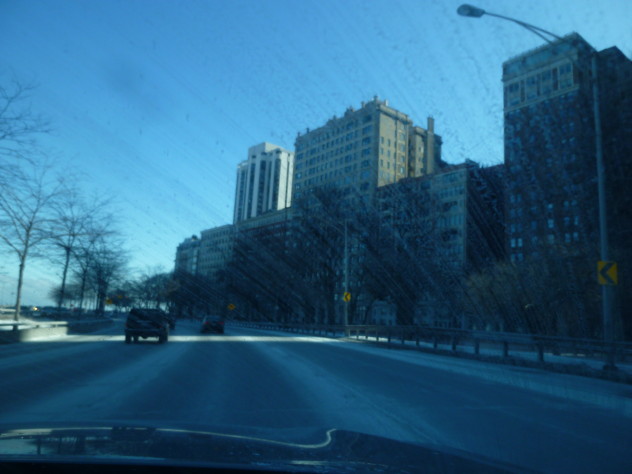 The signs on I-90 told us to exit on Ohio St to access parking for McCormick Place. We ended up wasting half an hour in downtown traffic trying to get to Lake Shore Drive.

A snapshot of our 31st Street parking zone.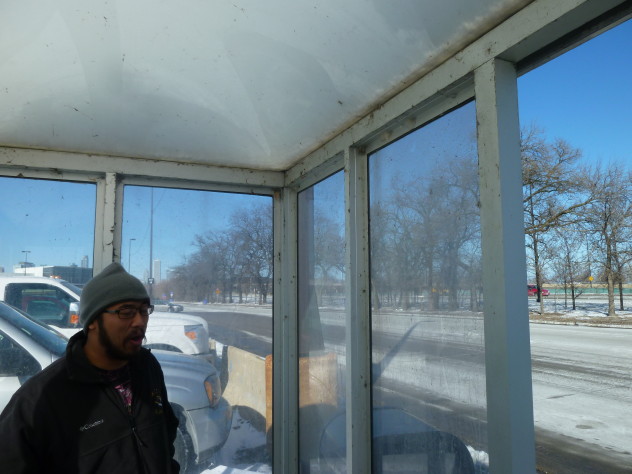 Thank goodness for this disgusting booth. It kept the wind from knocking us over.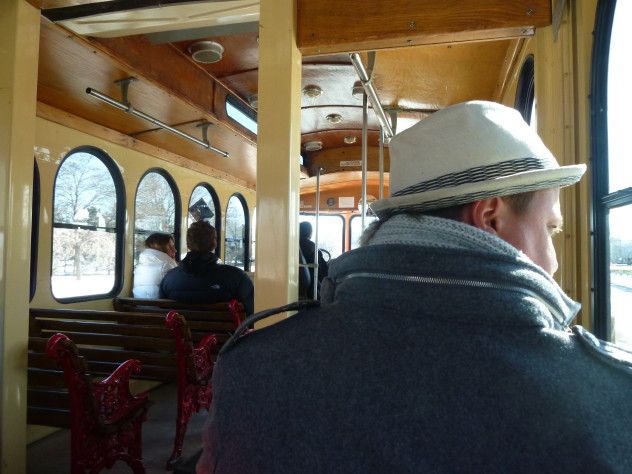 A shuttle picked us up and drove us to the convention center.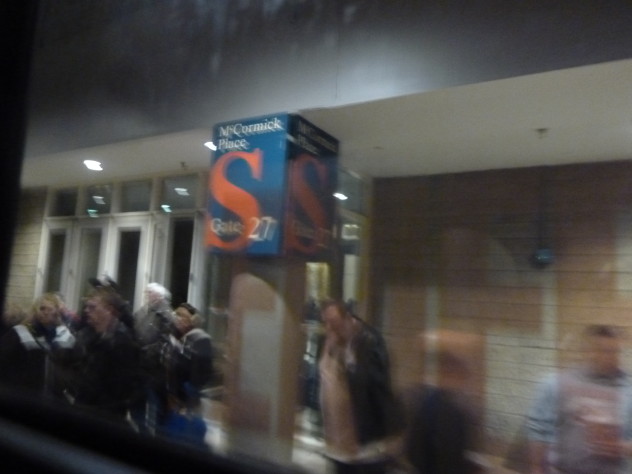 So we wouldn't forget where to find the shuttle.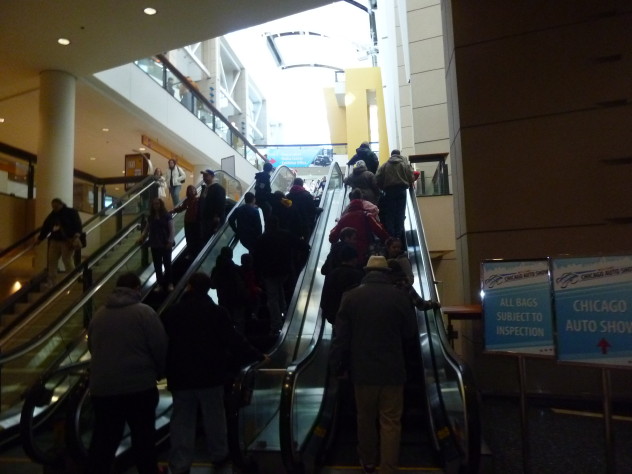 Quite a crowd today.

Fountains, which happened to not be shooting when I snapped this photo.
Part 1: 2011 Subaru Legacy 2.5, Deep Dish Pizza
Part 2: Cadillac
Part 3: Mercedes-Benz
Part 4: Chevrolet, GMC, Buick
Part 5: Volvo, Lincoln, Audi, The Green Man!
Part 6: Acura, Lexus, Land Rover
Part 7: Jaguar, Hyundai, Maserati, Aston-Martin, McLaren
Part 8: Ford, Honda, Chrysler, Jeep, Dodge
Part 9: Nissan, Mazda, Subaru, Suzuki, Kia
Part 10: Lamborghini, Classics, Retail Booths, Army, Scion, Volkswagen
Part 11: Greek Dinner, Portillo's, Ikea, Conclusion