2012 Chicago Auto Show Part 4: Chevrolet, GMC, Buick
Part 1: 2011 Subaru Legacy 2.5, Deep Dish Pizza
Part 2: Cadillac
Part 3: Mercedes-Benz
Part 4: Chevrolet, GMC, Buick
Part 5: Volvo, Lincoln, Audi, The Green Man!
Part 6: Acura, Lexus, Land Rover
7: Jaguar, Hyundai, Maserati, Aston-Martin, McLaren
8: Ford, Honda, Chrysler, Jeep, Dodge, Fiat
9: Nissan, Mazda, Subaru, Suzuki, Kia
10: Lamborghini, Classics, Retail Booths, Army, Scion, Volkswagen
11: Greek Dinner, Portillo's, Ikea, Conclusion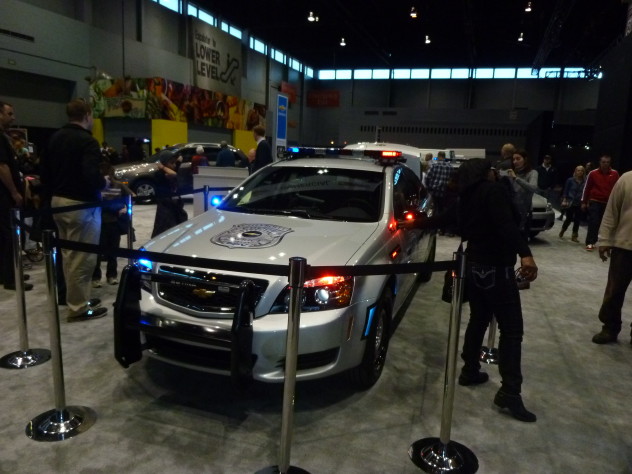 Here's the Holden/Pontiac G8-based Caprice. It's available only to police fleets. Last year they sold 92.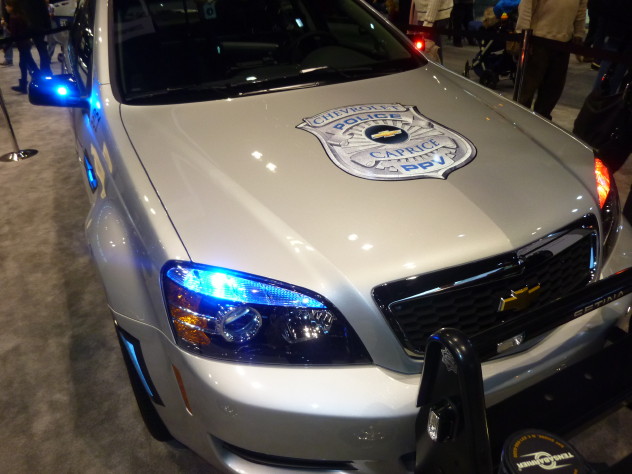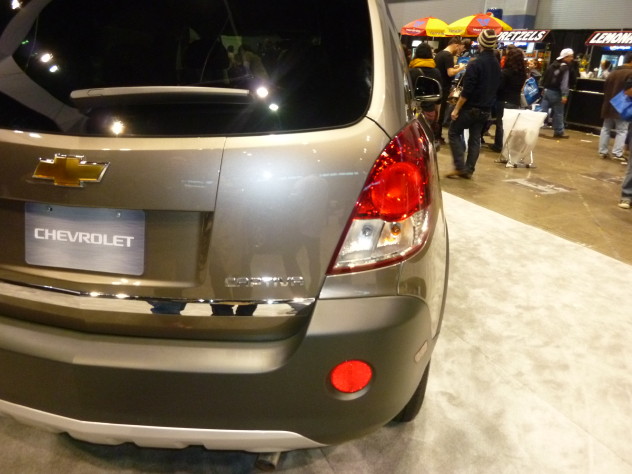 This fleet-only Captiva, a mildly warmed over Saturn Vue, was on the show floor for some reason. Maybe GM expected some purchasing agents from Enterprise to be in attendance? The doors were also locked.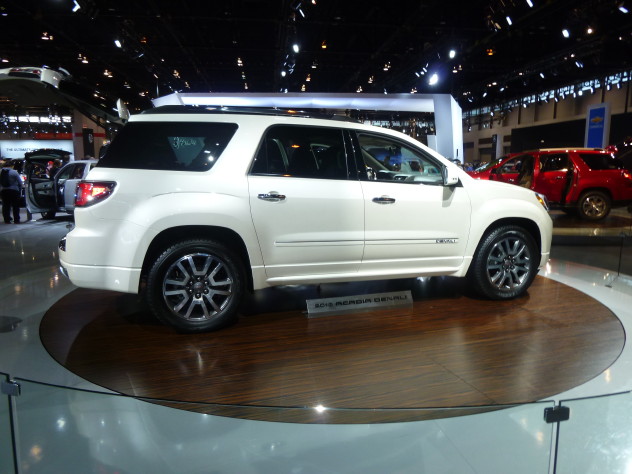 The new GMC Acadia looks fantastic. Why? Because it looks like the discontinued Saturn Outlook. The wheels and lighting details are unique to GMC.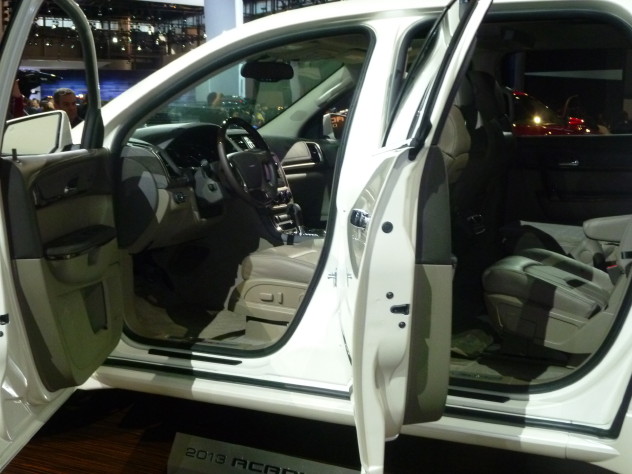 Like the Saturn Outlook, the new 2013 Acadia's interior is more civilized and less truck-like.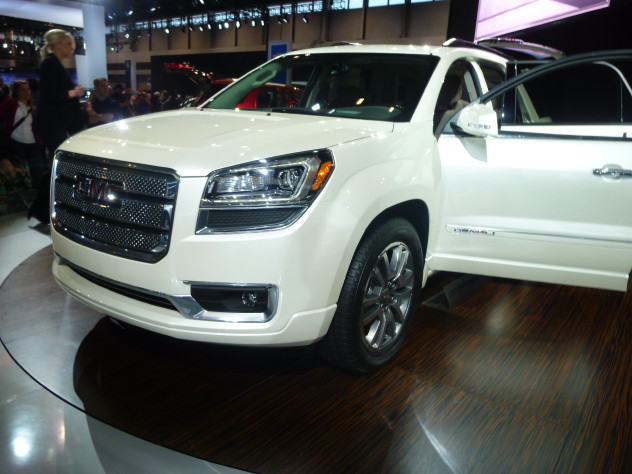 Acadia Denalis will receive this grille that looks like a cheese grater.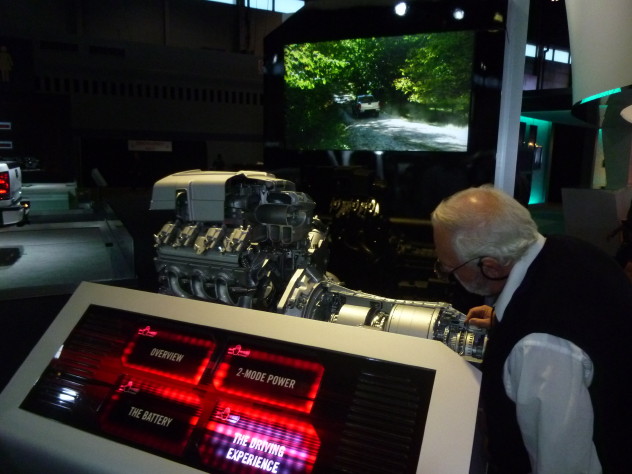 GM hybrid display.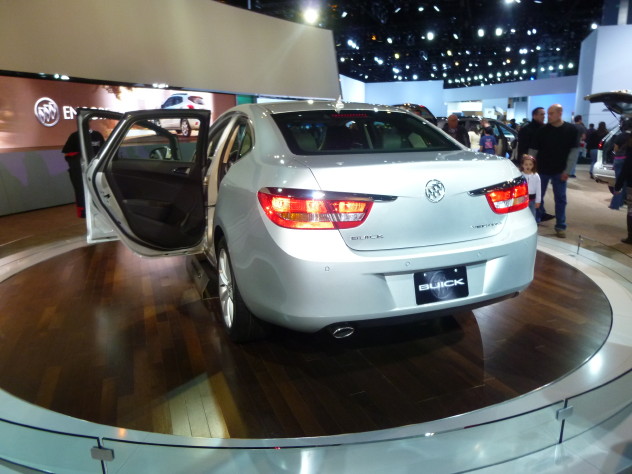 The Buick Verano. I saw this last year at the Phoenix show. My impressions haven't changed. It's a good-looking, well-made compact car. The problem is, compared to a midsize car from Hyundai, Kia, Toyota, or even Chevrolet, it's hard to call it a bargain. Buick isn't quite a luxury brand, so charging $23k-$29k for a front-wheel drive compact car may be a challenge. The Verano isn't expected to be as sporty as Acura's TSX and ILX either, but it does have less controversial styling.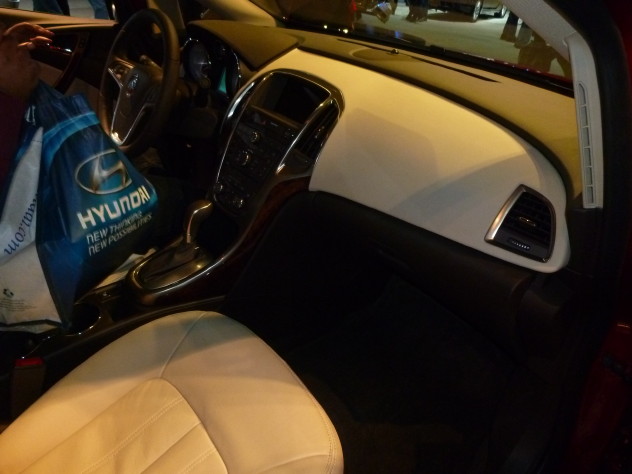 Nice mocha and cream interior.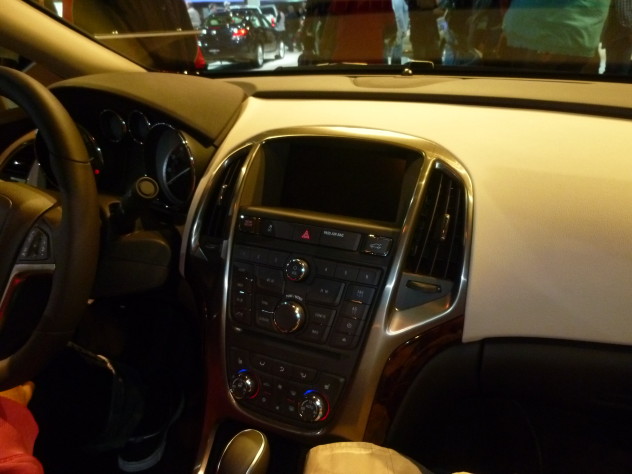 A center stack with too many flat buttons.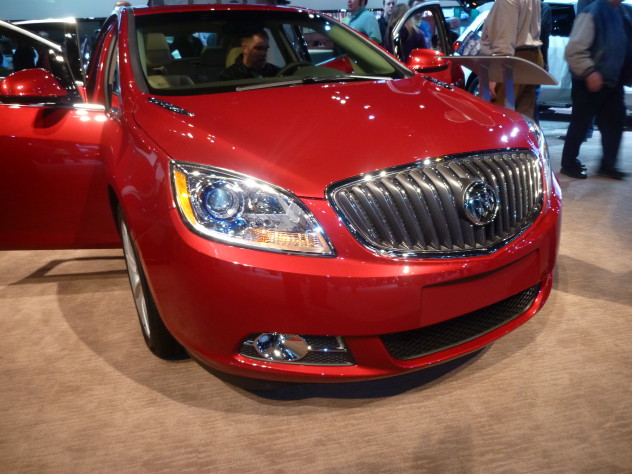 Verano looks sharp in red.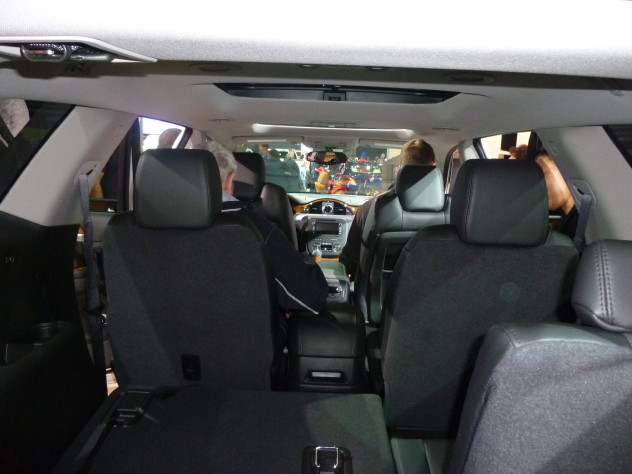 This is the Buick Enclave. It hasn't changed, and its as nice to look at as it was when it debuted here five years ago.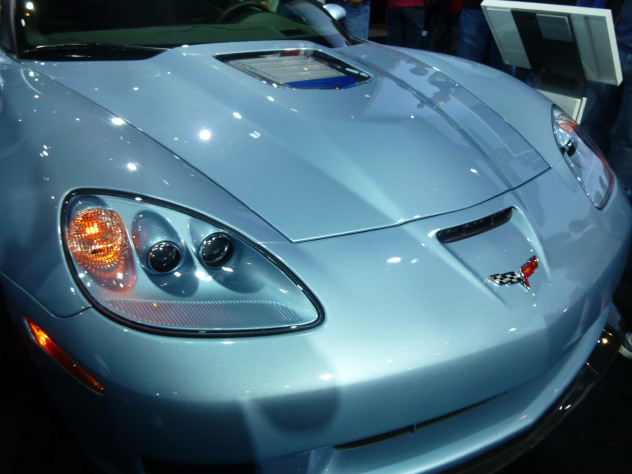 Corvette ZL1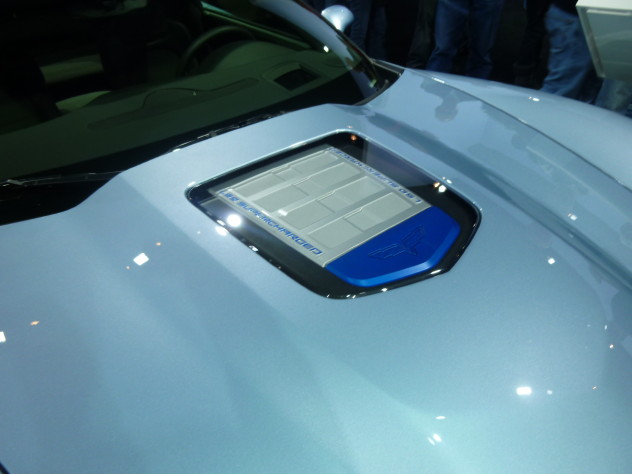 It eats Italians for breakfast, lunch, and dinner.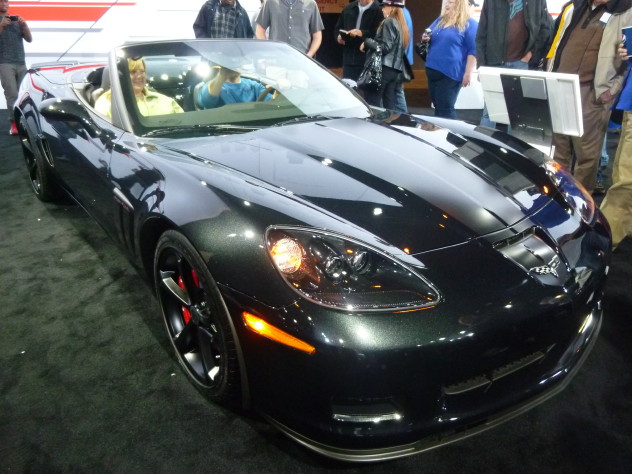 Corvette Gran Sport convertible.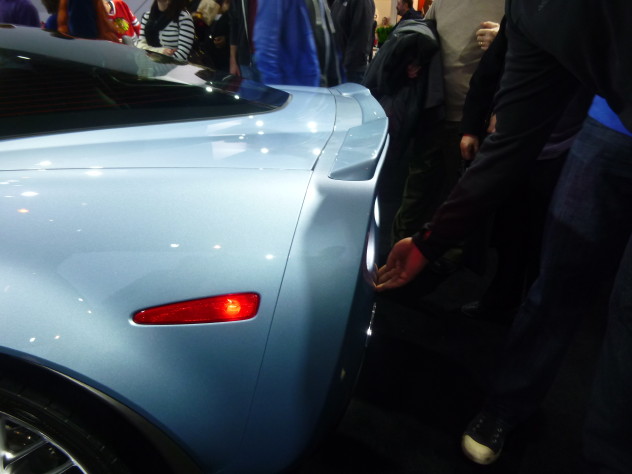 ZL1's spoiler.

Buick Regal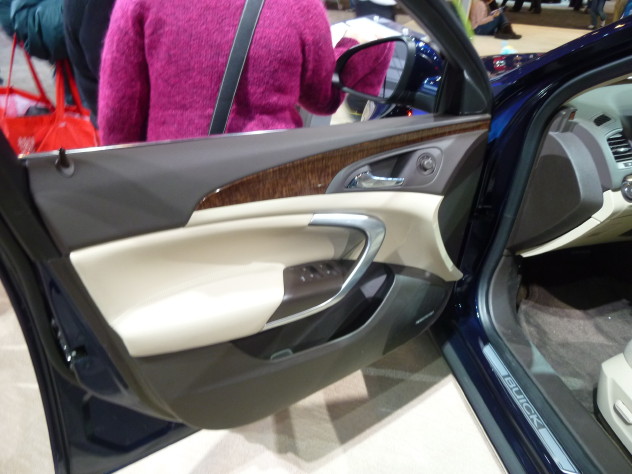 The wood trim has a nice pattern but up close feels a bit cheap and plasticky.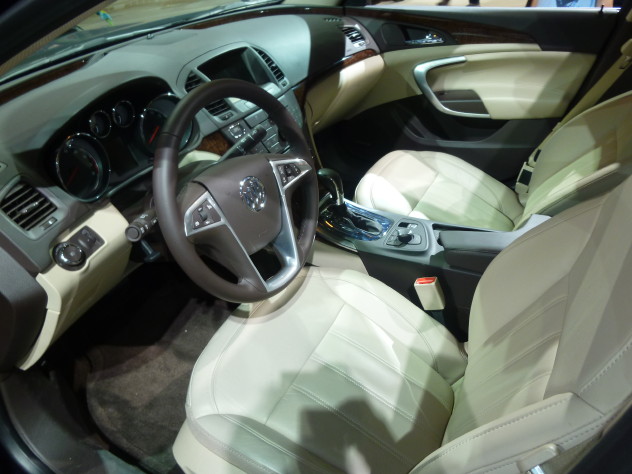 Nicely shaped seats, attractive brown and white colors, quality materials.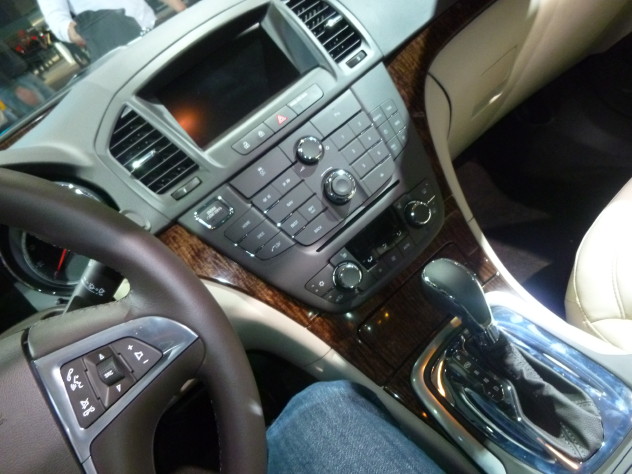 The problem with this center stack is that the text is in small print and the flat shape makes it hard to feel around for specific functions.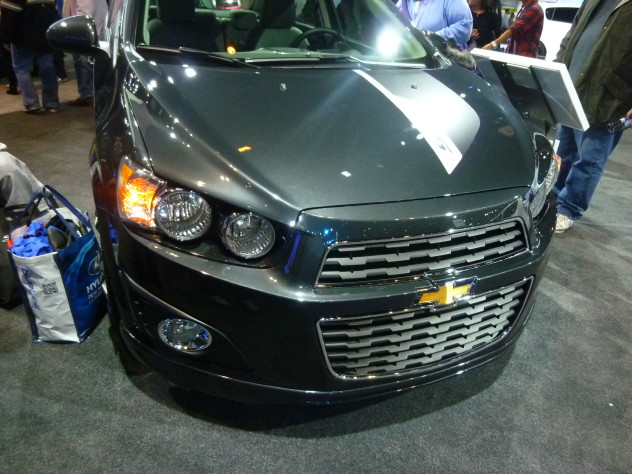 The Chevy Sonic is tall and short.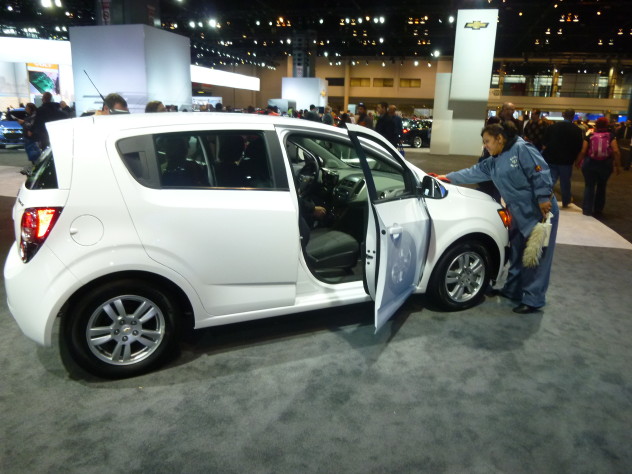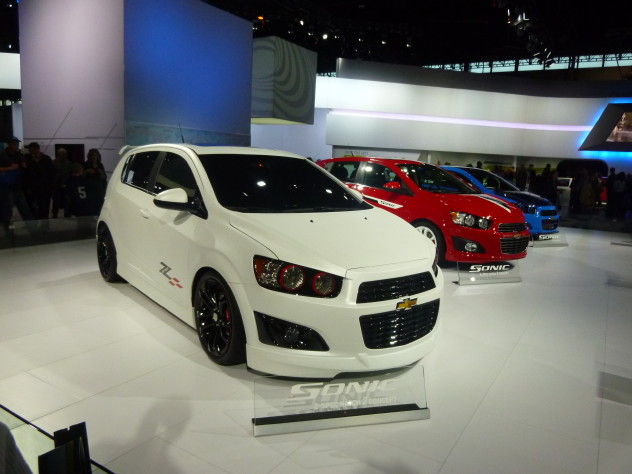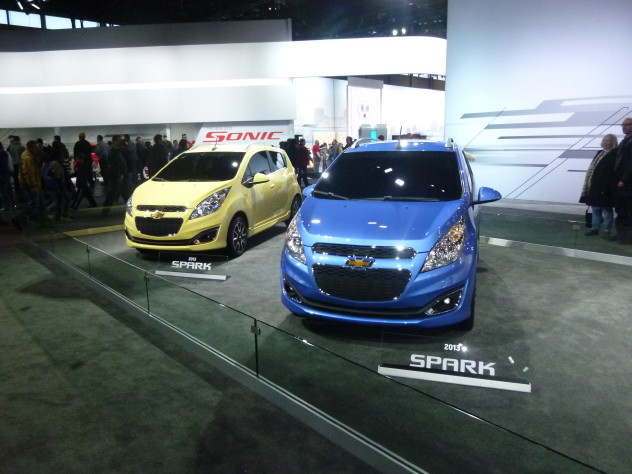 The Spark is even smaller.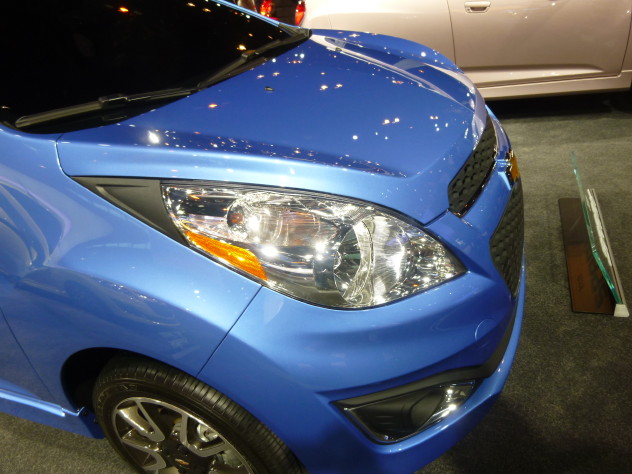 The gigantic headlights look like they want to bleed into the doors.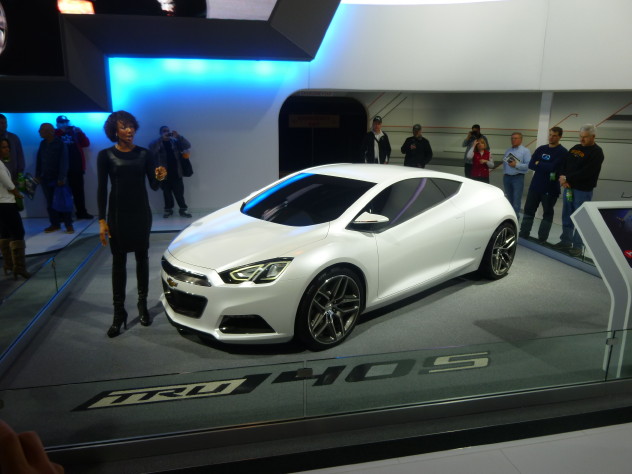 This Chevy TRU 140S has a terrible name, but it looks nice.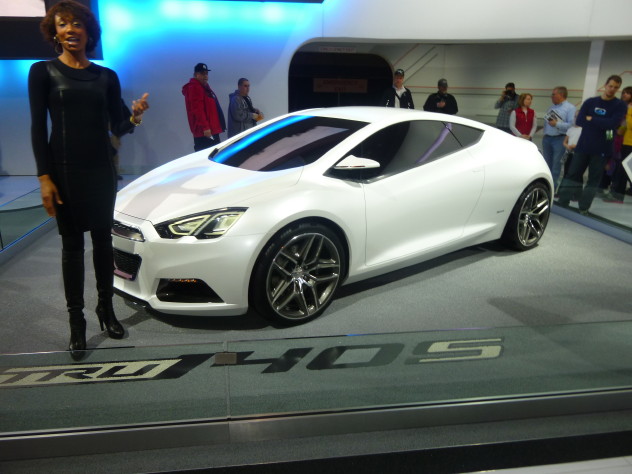 The idea is to bring high-end styling to a $25,000 Cruze-based compact car.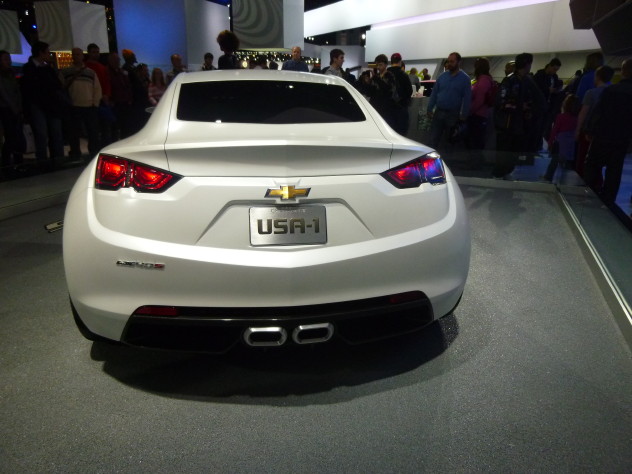 I think I like it.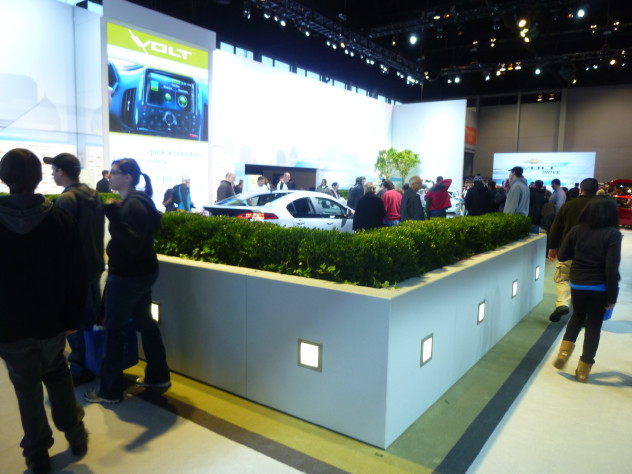 The Volt had a display area all to itself. You could register for an outdoor test drive on Chicago's streets. Note the garden decor.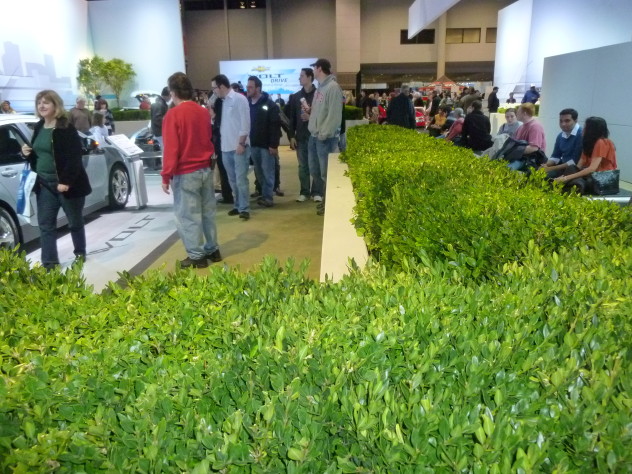 That's real foliage.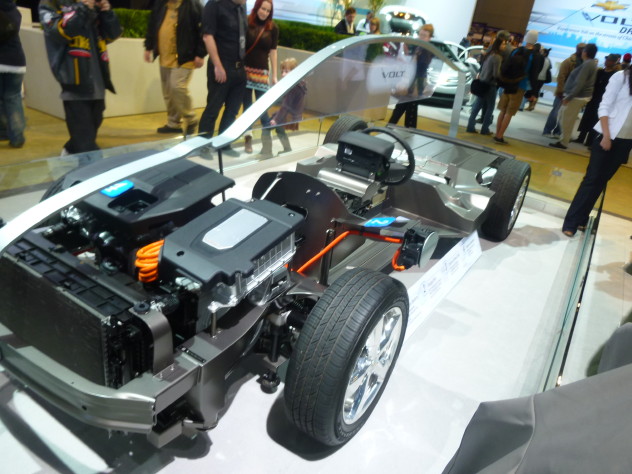 Volt drivetrain.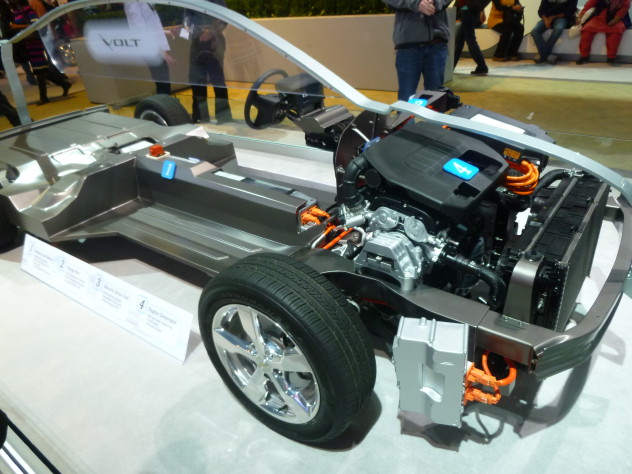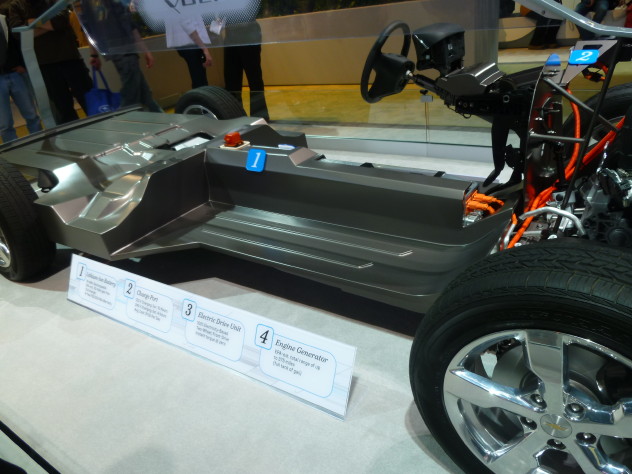 It's brilliant technology. I hope they sell more.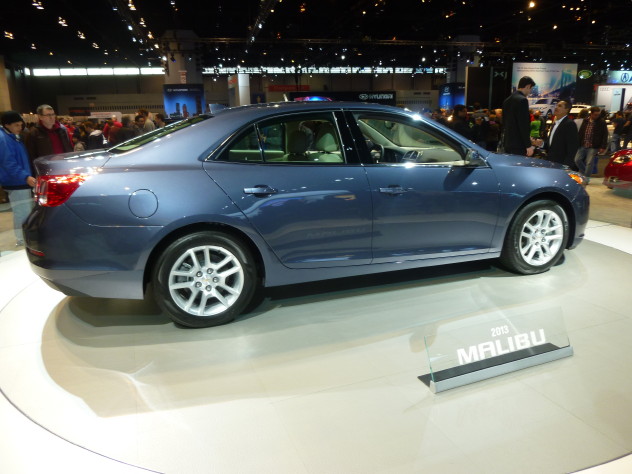 The new 2013 Malibu is attractive.
Part 1: 2011 Subaru Legacy 2.5, Deep Dish Pizza
Part 2: Cadillac
Part 3: Mercedes-Benz
Part 4: Chevrolet, GMC, Buick
Part 5: Volvo, Lincoln, Audi, The Green Man!
Part 6: Acura, Lexus, Land Rover
7: Jaguar, Hyundai, Maserati, Aston-Martin, McLaren
8: Ford, Honda, Chrysler, Jeep, Dodge, Fiat
9: Nissan, Mazda, Subaru, Suzuki, Kia
10: Lamborghini, Classics, Retail Booths, Army, Scion, Volkswagen
11: Greek Dinner, Portillo's, Ikea, Conclusion