2012 Chicago Auto Show Part 5: Volvo, Lincoln, Audi, The Green Man!
Part 1: 2011 Subaru Legacy 2.5, Deep Dish Pizza
Part 2: Cadillac
Part 3: Mercedes-Benz
Part 4: Chevrolet, GMC, Buick
Part 5: Volvo, Lincoln, Audi, The Green Man!
Part 6: Acura, Lexus, Land Rover
7: Jaguar, Hyundai, Maserati, Aston-Martin, McLaren
8: Ford, Honda, Chrysler, Jeep, Dodge, Fiat
9: Nissan, Mazda, Subaru, Suzuki, Kia
10: Lamborghini, Classics, Retail Booths, Army, Scion, Volkswagen
11: Greek Dinner, Portillo's, Ikea, Conclusion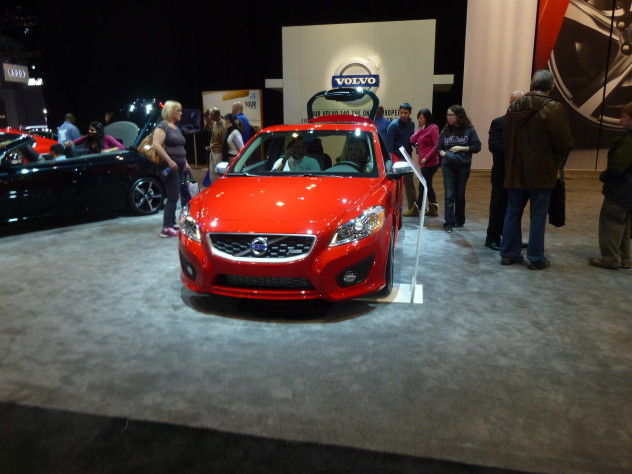 The S60 is a strong seller for Volvo.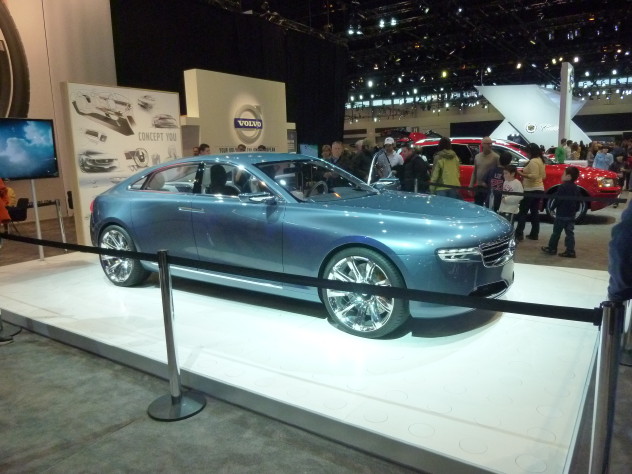 Volvo's new "Concept You"

It bears the shape of a tube, broken up by exaggerated wheel arches.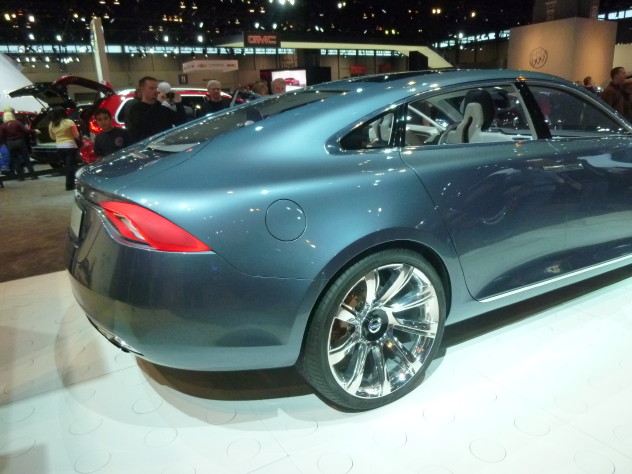 Frosted tail lights.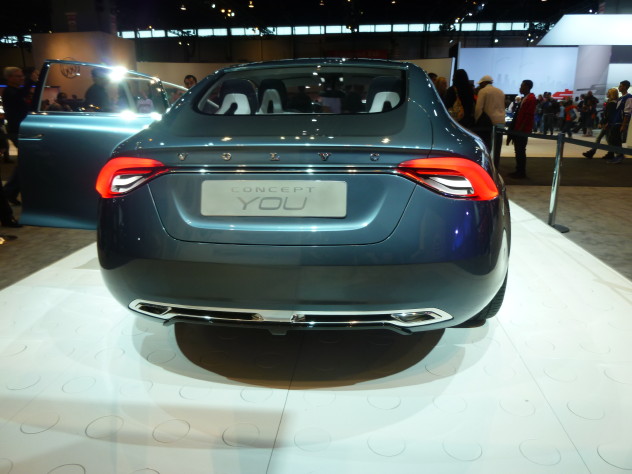 There's some Audi A7 in the rear styling.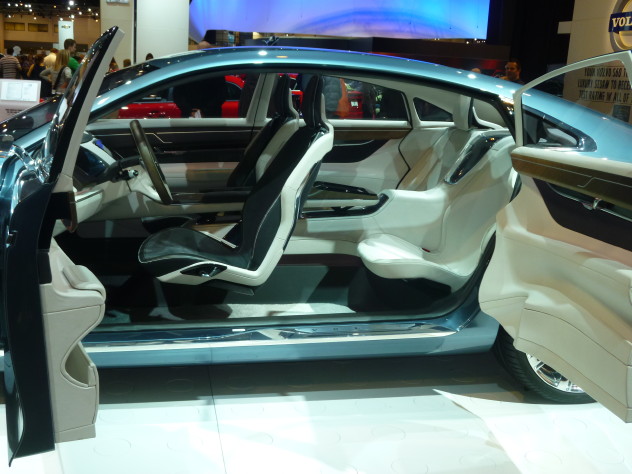 Incredible furniture. Look at how the seats float, leaving the floor open underneath. Back seat passengers are cocooned between thick side bolsters.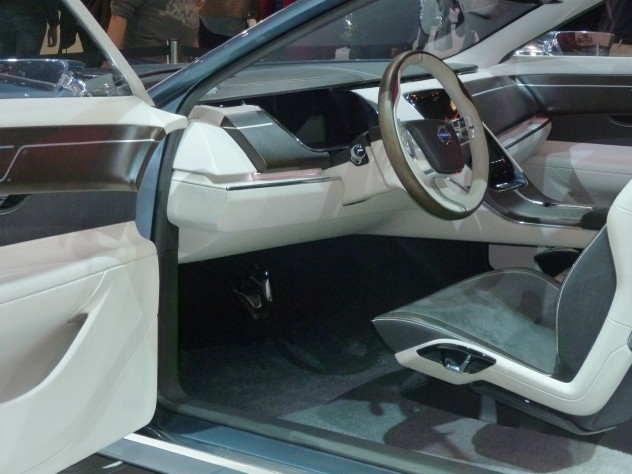 Beautiful wood trim.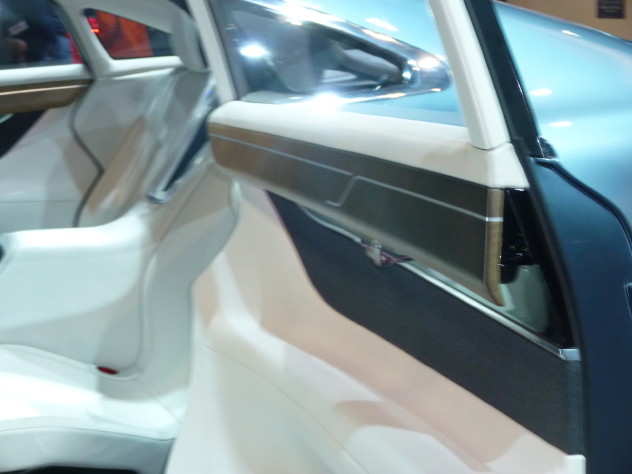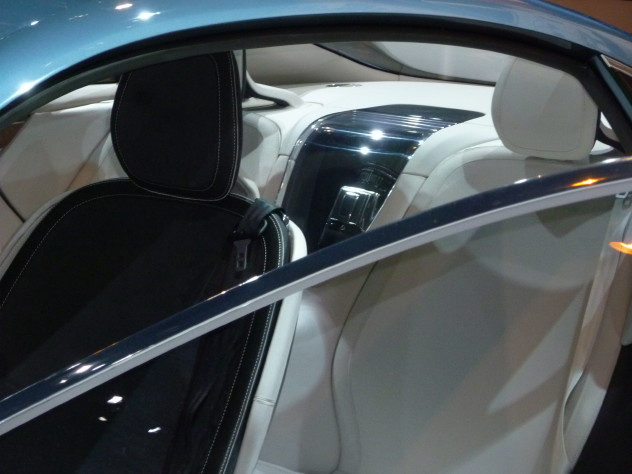 Is that a flux capacitor between the rear seats?
If Volvo can put elements of this interior into production, they'll stick around.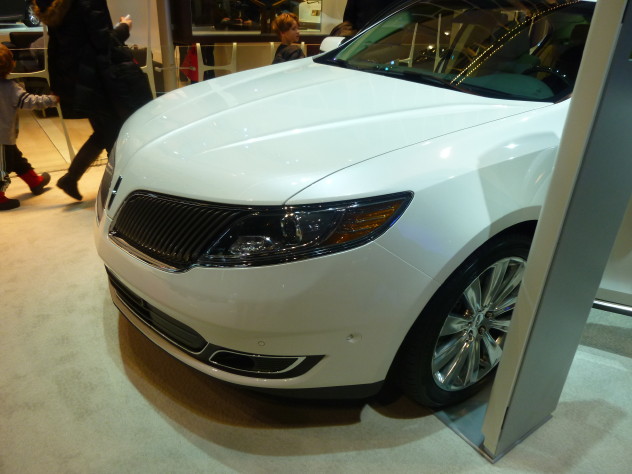 The Lincoln MKS.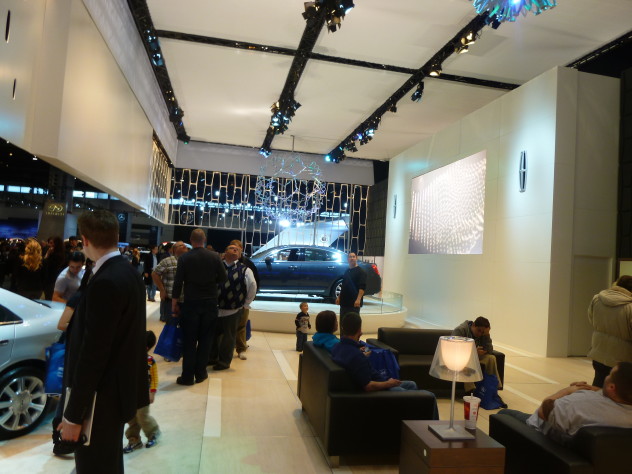 It was the 1960s in here, in a good way, except for the cars. The Lincoln display area was busy, mostly because they had nice couches. Few people cared for the cars.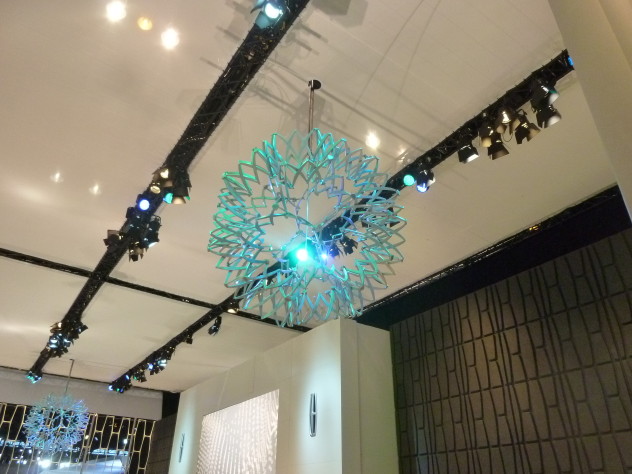 This motorized display shrank and grew.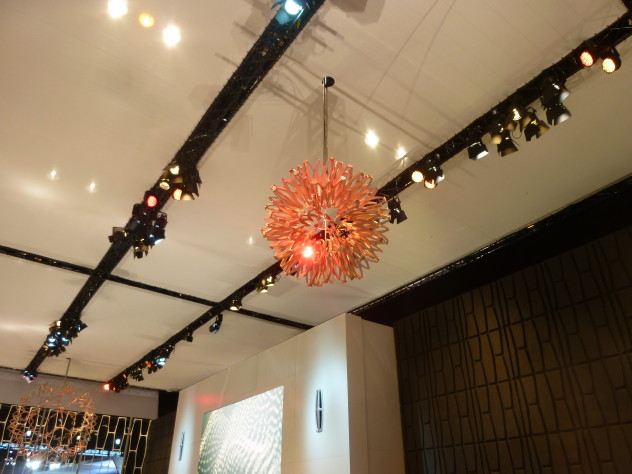 Oooh, ahhh. Still not caring about the cars.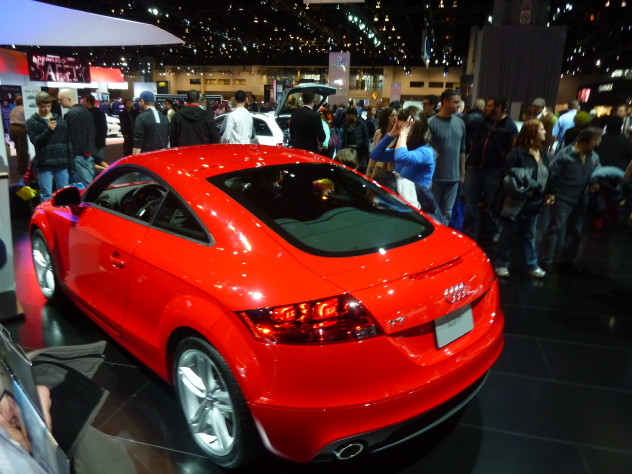 Audi TT RS. A stunning little hatchback.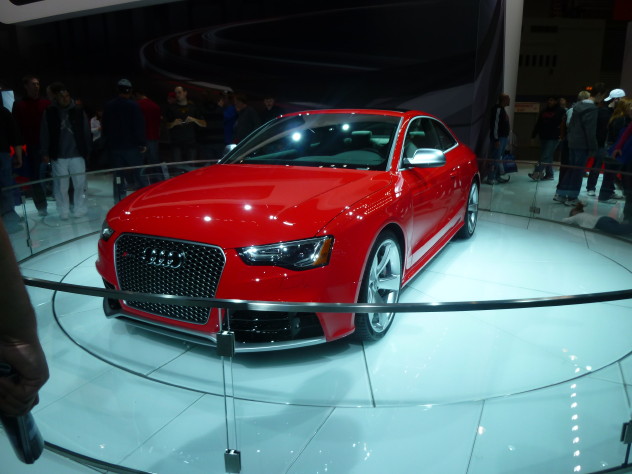 Audi RS5 Coupe. 450hp, 174mph, Quattro all wheel drive, 0-60 in 4.6 seconds.
It'll cost you around $100,000.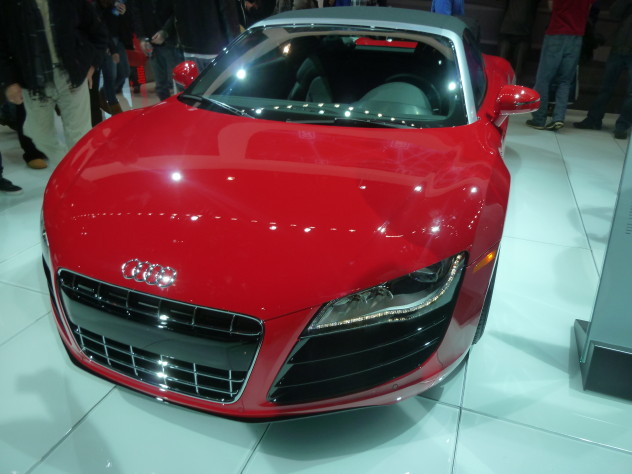 R8 Spyder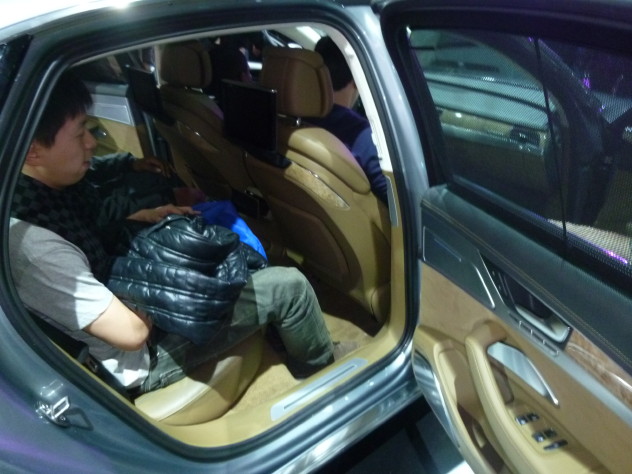 The stunning A8 sedan.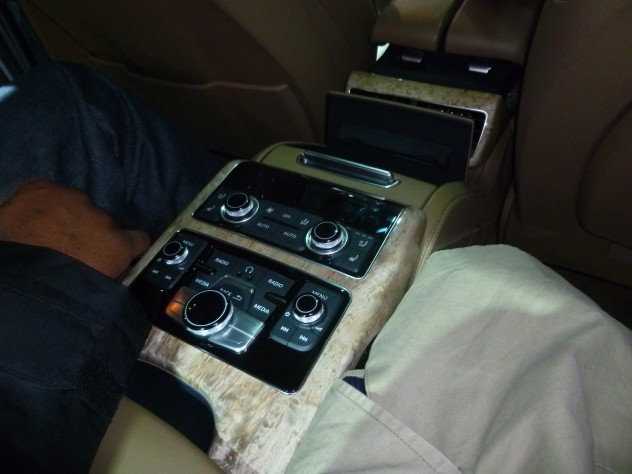 You can launch nuclear weapons from the back seat.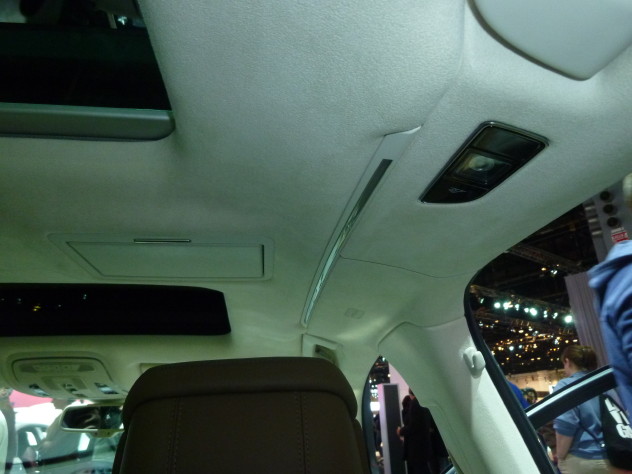 Beautiful suede headliner inspired by Gulfstream jets.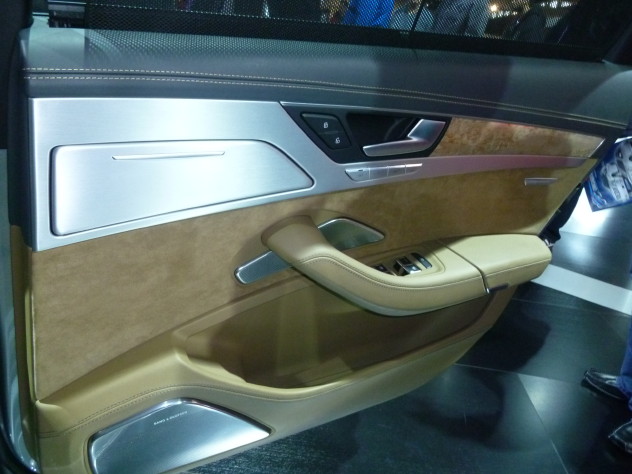 Note the rear seat controls on the side of the rear center console.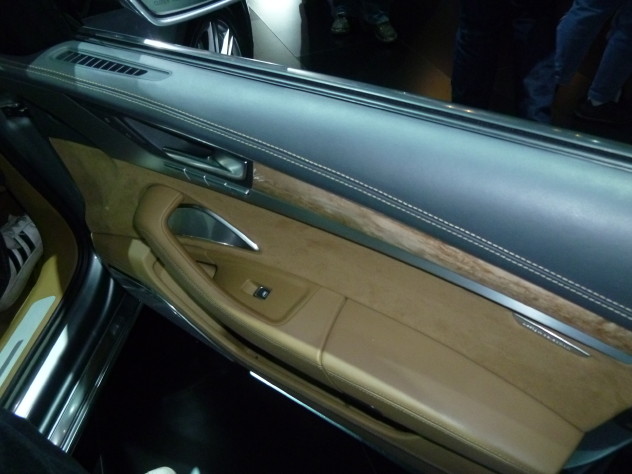 Wood, leather, suede, and aluminum. It's almost too many kinds of materials.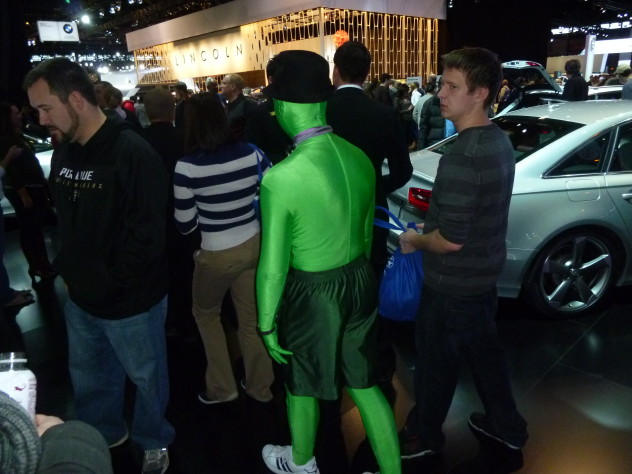 GREEN MAN! http://sports.espn.go.com/espn/page2/story?page=mergler/091022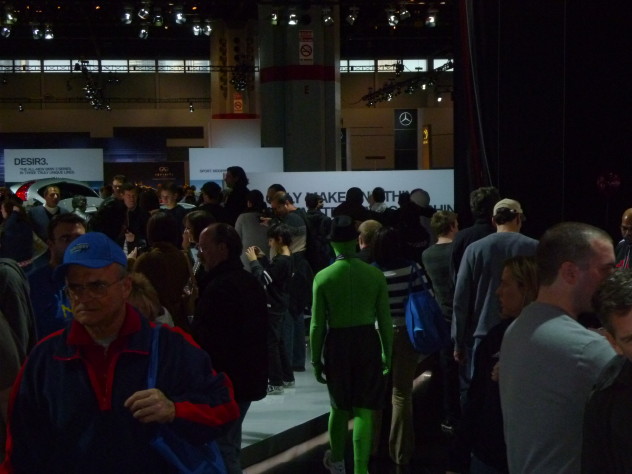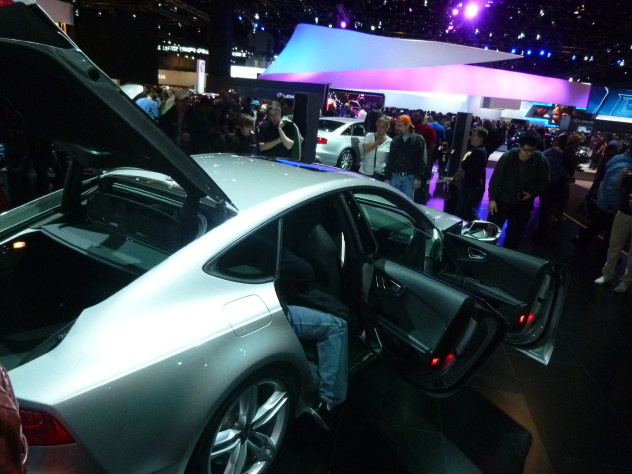 Audi A7 four-door hatchback.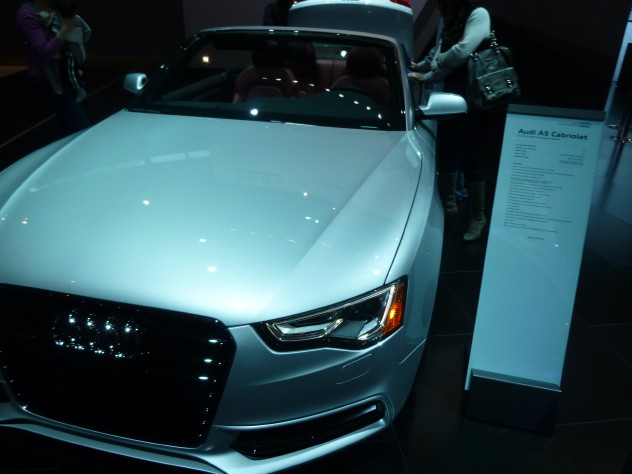 A5 convertible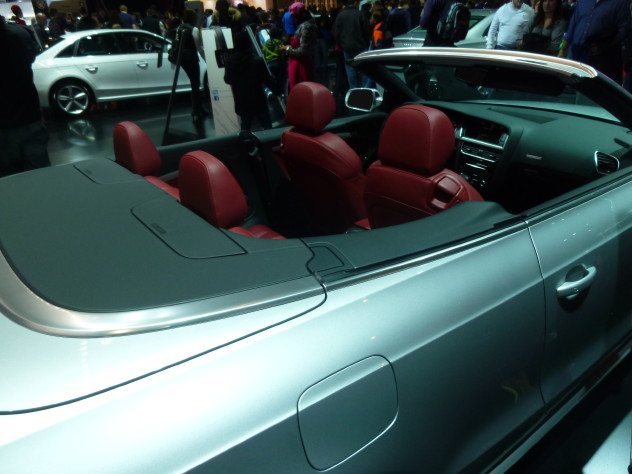 Nice convertible alternative to the BMW 3-series.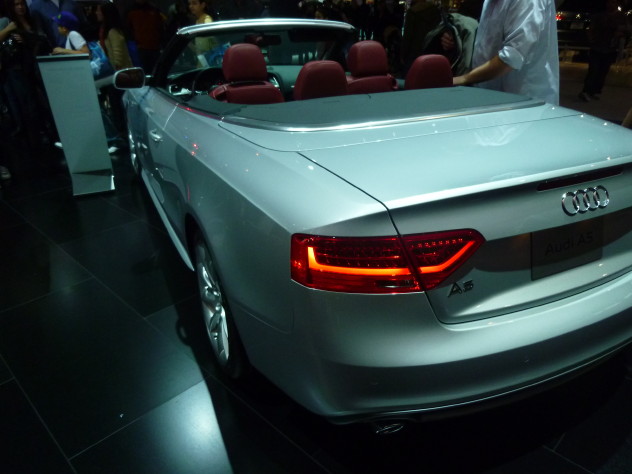 Part 1: 2011 Subaru Legacy 2.5, Deep Dish Pizza
Part 2: Cadillac
Part 3: Mercedes-Benz
Part 4: Chevrolet, GMC, Buick
Part 5: Volvo, Lincoln, Audi, The Green Man!
Part 6: Acura, Lexus, Land Rover
7: Jaguar, Hyundai, Maserati, Aston-Martin, McLaren
8: Ford, Honda, Chrysler, Jeep, Dodge, Fiat
9: Nissan, Mazda, Subaru, Suzuki, Kia
10: Lamborghini, Classics, Retail Booths, Army, Scion, Volkswagen
11: Greek Dinner, Portillo's, Ikea, Conclusion