2012 Chicago Auto Show Part 11: Greek Dinner, Portillo's, Ikea, Conclusion
Part 1: 2011 Subaru Legacy 2.5, Deep Dish Pizza
Part 2: Cadillac
Part 3: Mercedes-Benz
Part 4: Chevrolet, GMC, Buick
Part 5: Volvo, Lincoln, Audi, The Green Man!
Part 6: Acura, Lexus, Land Rover
Part 7: Jaguar, Hyundai, Maserati, Aston-Martin, McLaren
Part 8: Ford, Honda, Chrysler, Jeep, Dodge
Part 9: Nissan, Mazda, Subaru, Suzuki, Kia
Part 10: Lamborghini, Classics, Retail Booths, Army, Scion, Volkswagen
Part 11: Greek Dinner, Portillo's, Ikea, Conclusion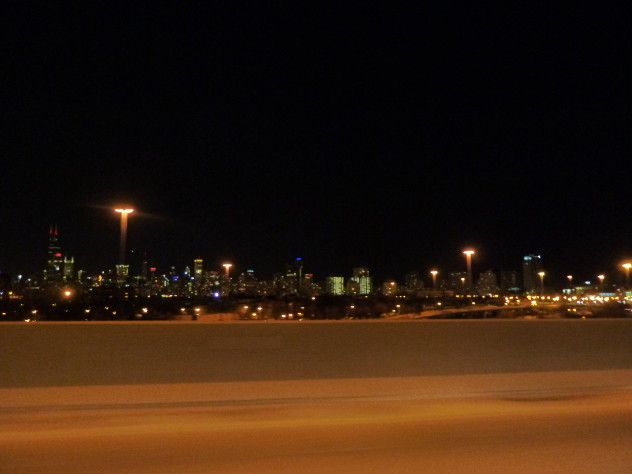 We headed west to Greek Islands in Lombard for dinner. The Sears Tower is visible to the left.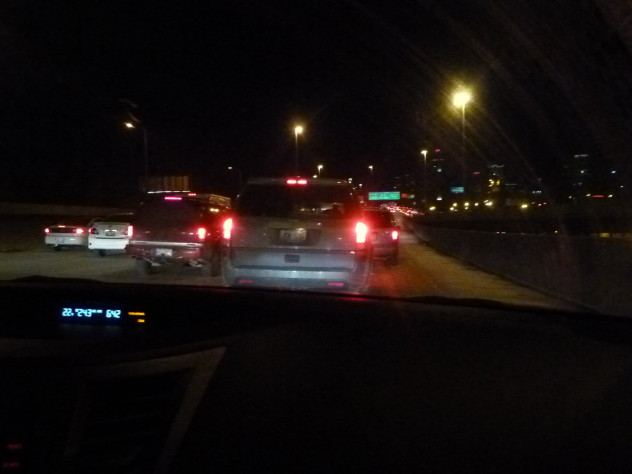 Surprisingly, there was a traffic jam on a weekend evening.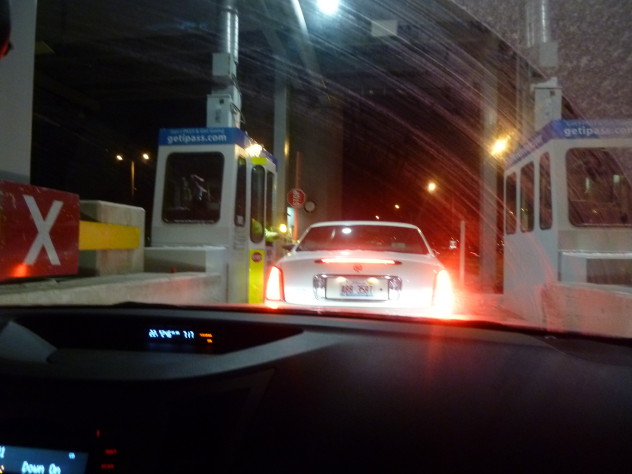 MORE TOLLS. Sheesh.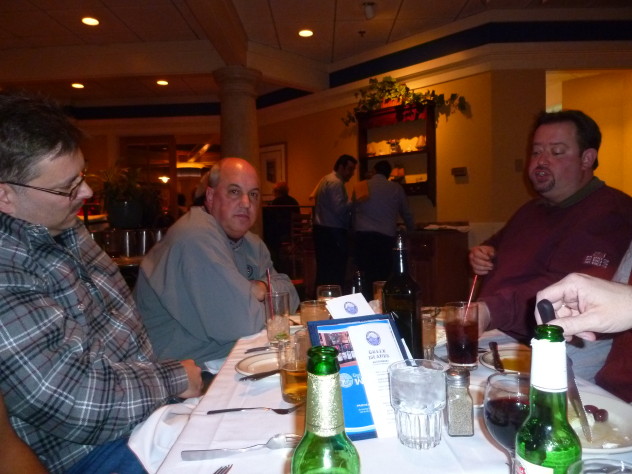 John, Gary, and Mike (mid-chew)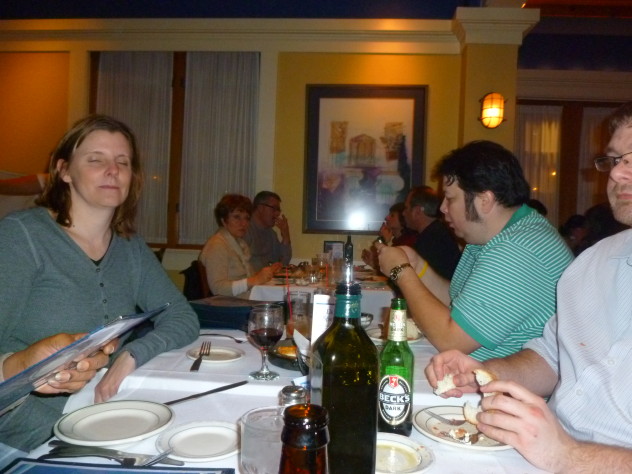 Kathleen, Ian, and Chris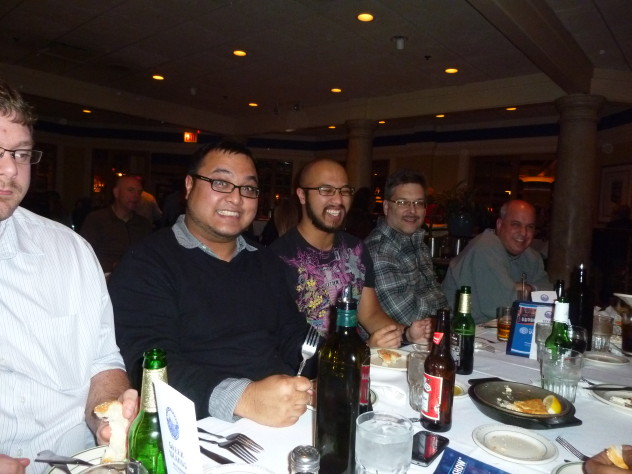 Chris, me, Jason, John, and Gary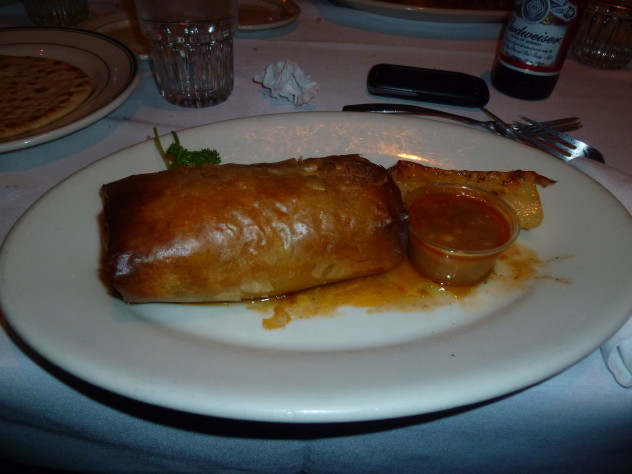 I ordered a meat pie wrapped in filo dough. Delicious!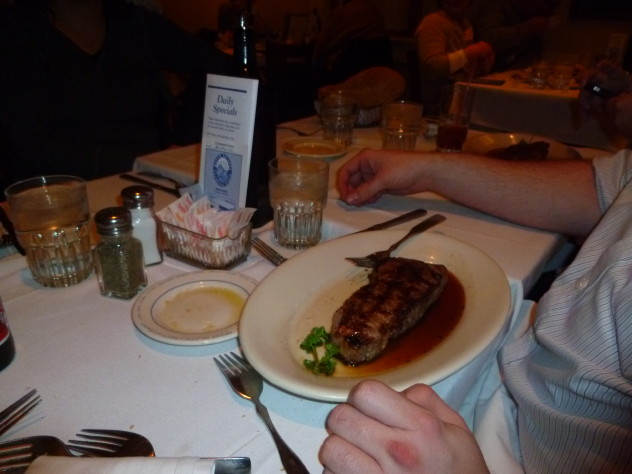 Chris ordered a New York Strip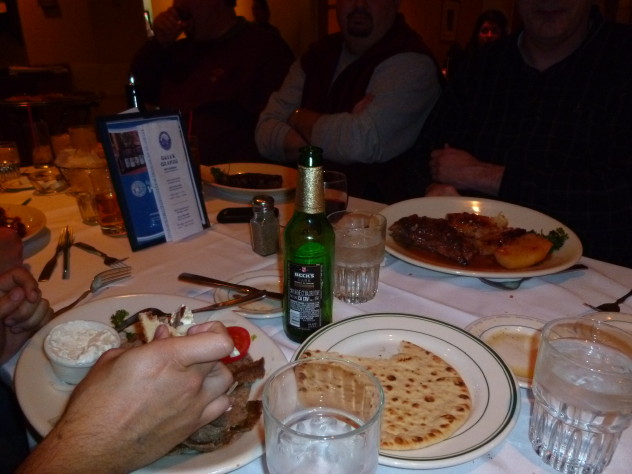 Dinner was outstanding. Todd chose this one, and it was a success.
Their menu: http://www.greekislands.net/menu-greek-islands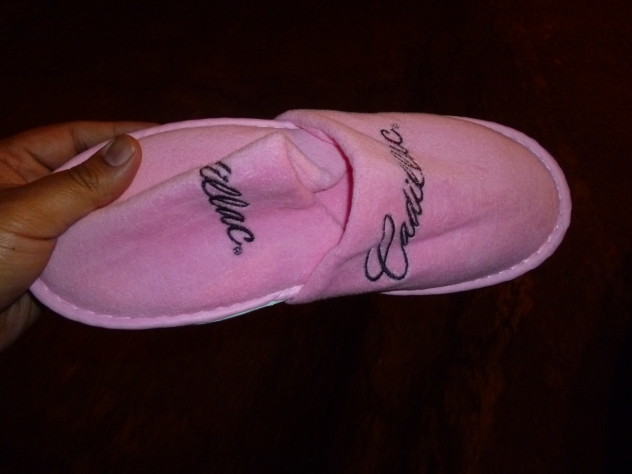 On the way out John ran up to hand me these Cadillac slippers. For $250 he got to attend the Chicago show in formal attire for charity. Cadillac was offering foot massages to women and handed these out as gifts. This is one of the rarest, coolest Cadillac collectibles ever! Thanks John!!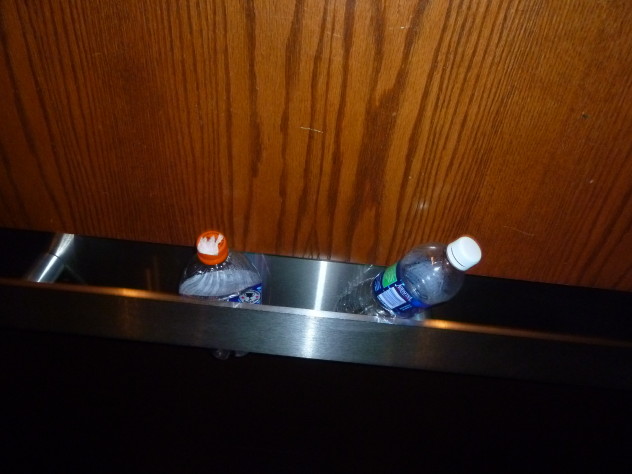 Empty bottle storage at the hotel. We headed back to the Hyatt and got a bit drunk.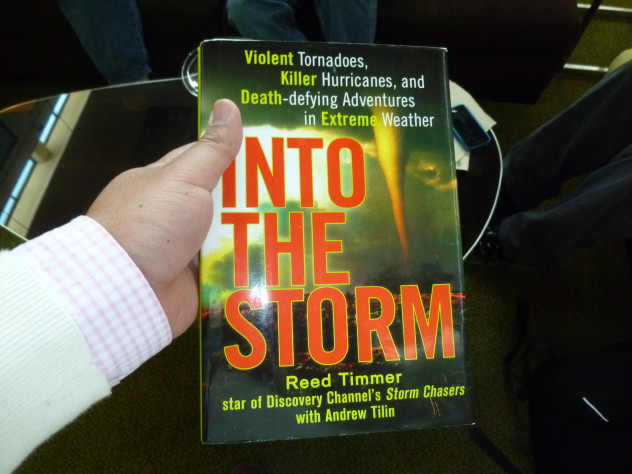 We met up in the lobby around noon. Gary gave me this book by Reed Timmer. As a fan of tornadoes, thunderstorms, and Discovery's "Stormchasers" I can't wait to read it.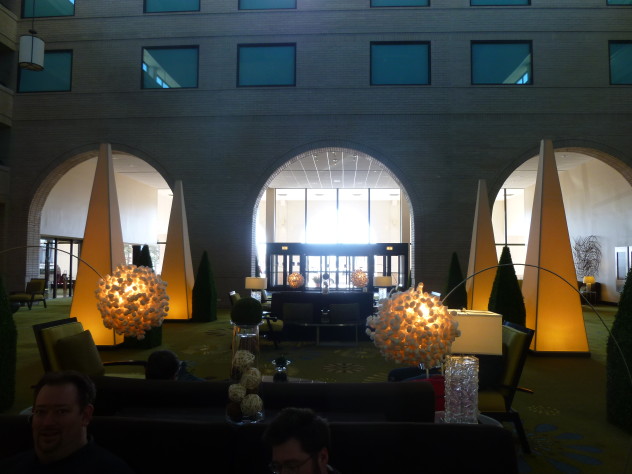 The lobby.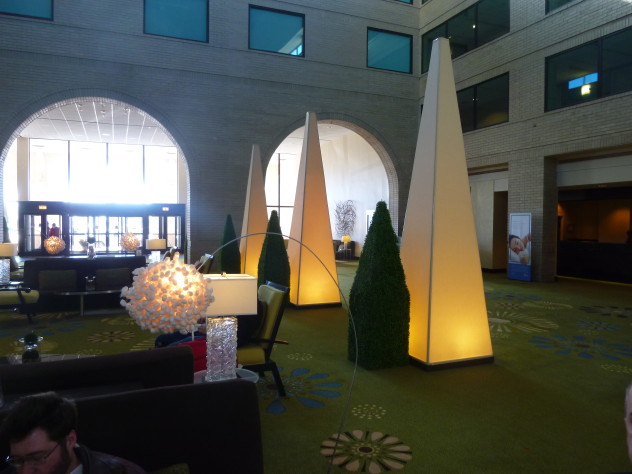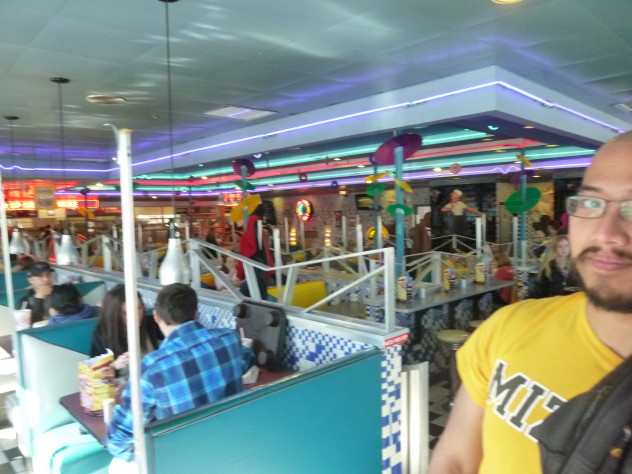 We met up at Portillo's for a hearty lunch.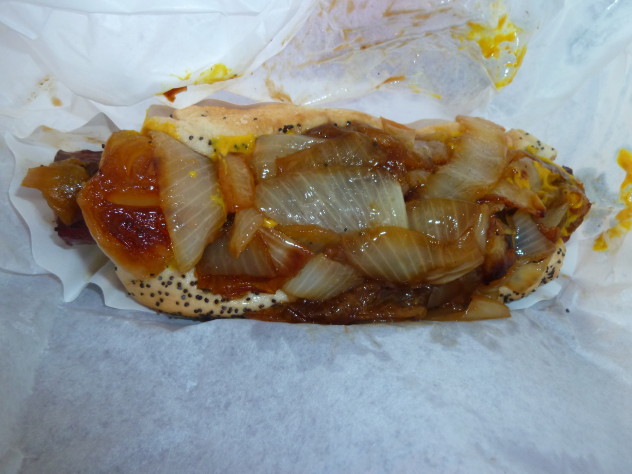 I ordered polish sausage…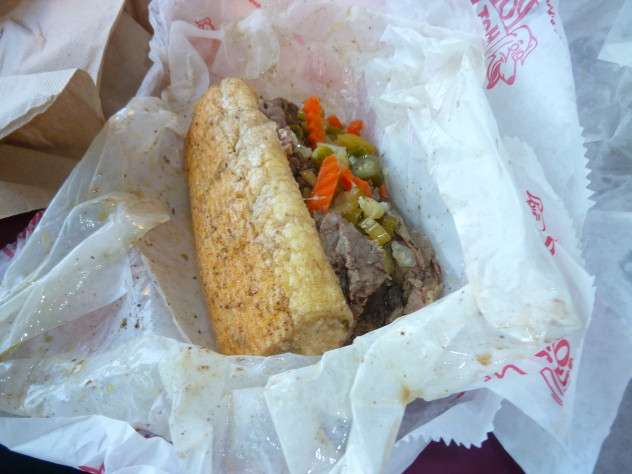 …and wet Italian beef with hot peppers. IT WAS AMAZING, as usual.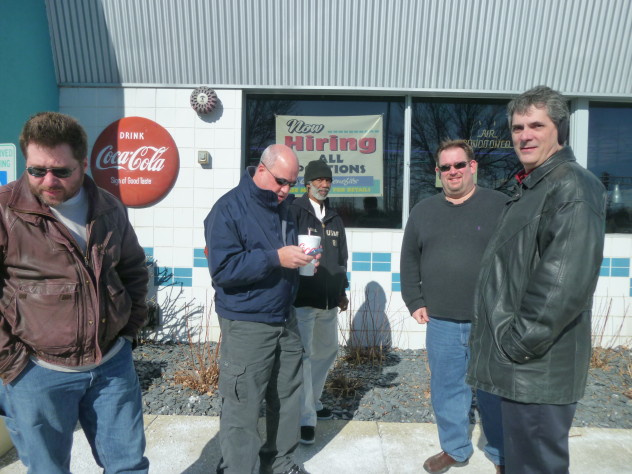 Well-fed Cadillac owners standing outside in the cold. We shook hands and parted ways.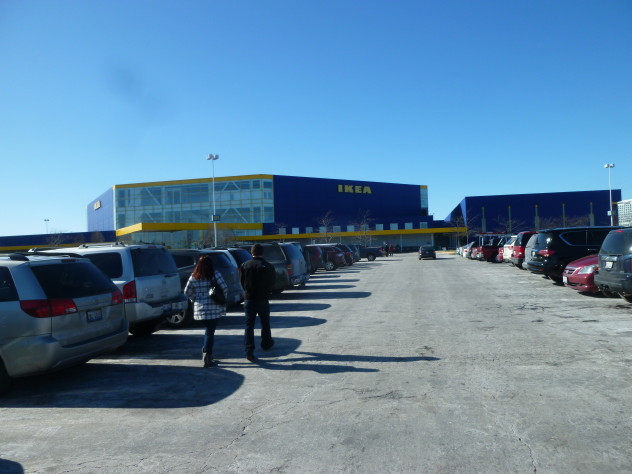 Chris, Ian, Jason, and I headed over to Ikea.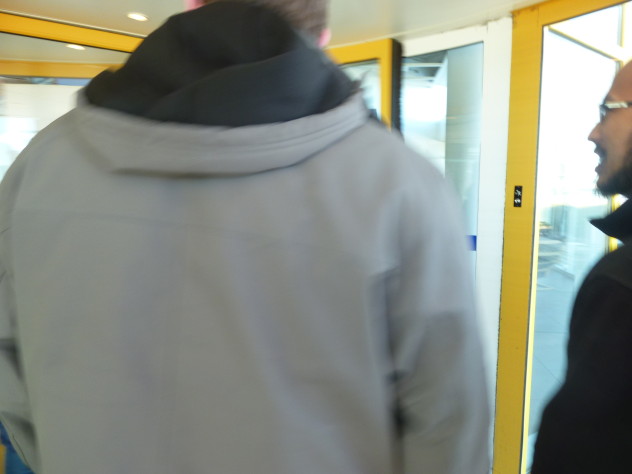 Gigantic revolving door.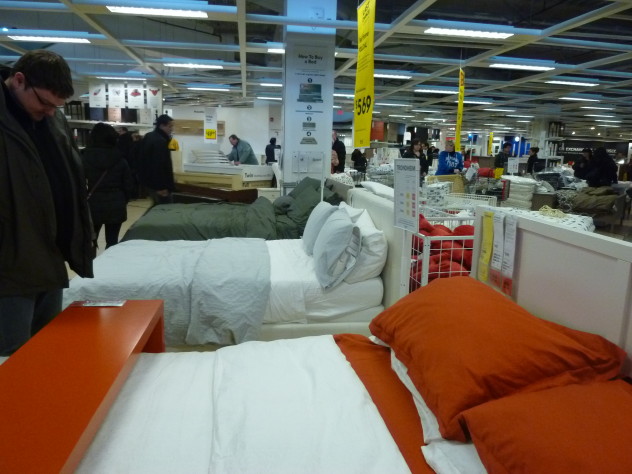 A rolling orange "temporary" table, used for eating breakfast and such.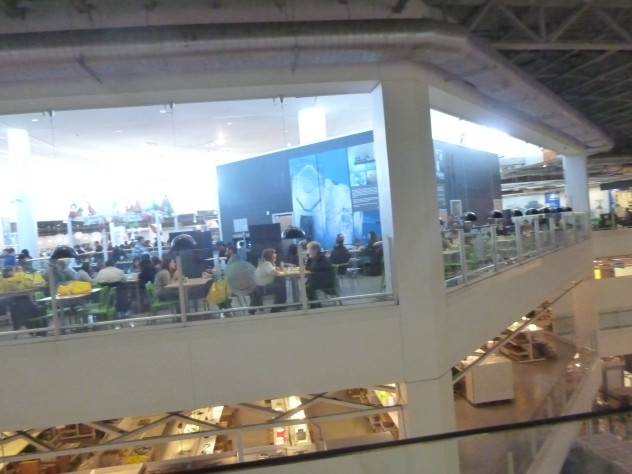 Ikea's cafeteria was crowded.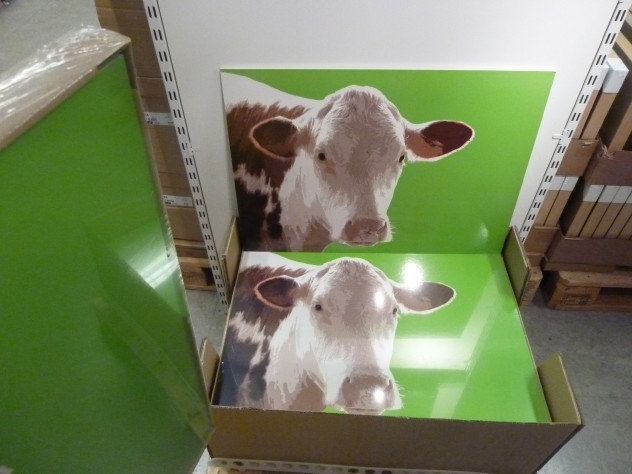 I BOUGHT THIS. $10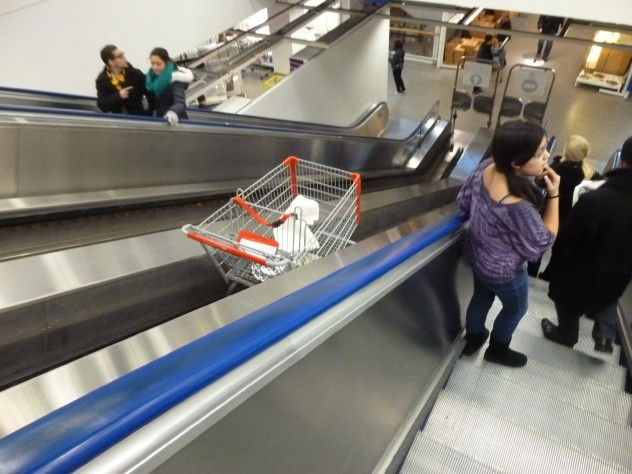 Shopping cart escalator.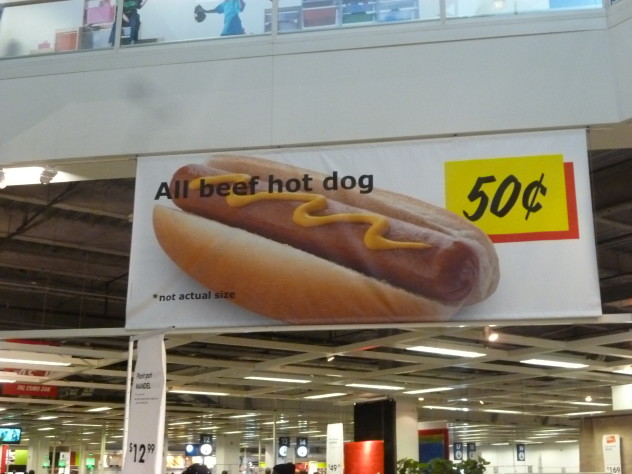 *not actual size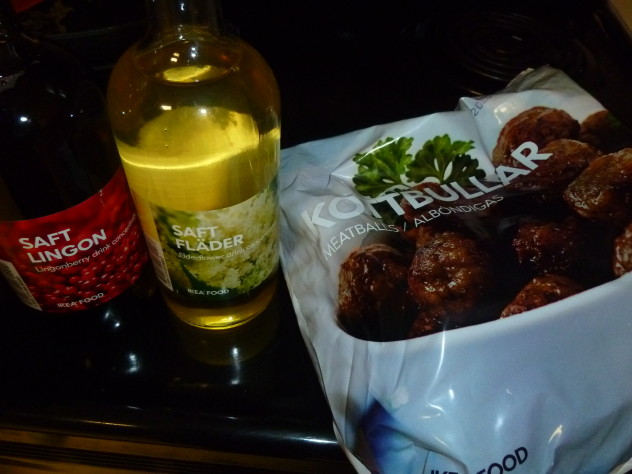 I picked up four pillows for $4, Lingonberry concentrate, Elderflower concentrate, a picture of a cow, and meatballs.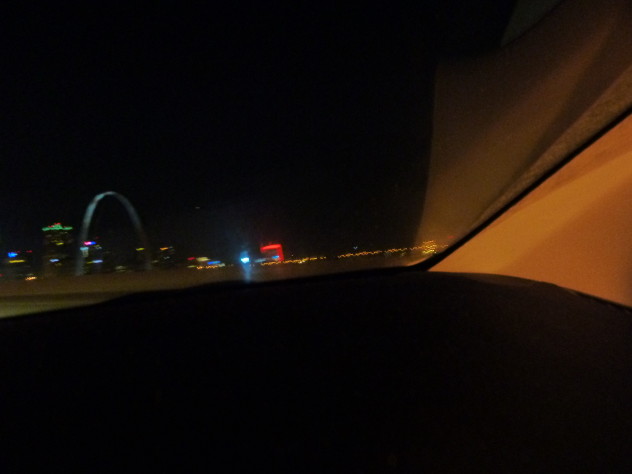 Good to be back in less-congested St Louis.
I'll return for the auto show in 2013, but I'll be in Chicago soon again for food.
CONCLUSIONS:
–The Cadillac Ciel is everything a Cadillac should be.
–Mercedes-Benz is improving significantly in terms of design, performance, and quality, with Cadillac's V-series offerings on par.
–When I got home I realized that we skipped BMW entirely, and I don't feel like I missed out on anything important. We skipped Infiniti too. My boyish fanaticism for BMW has waned.
–Audi, Chrysler Group, and Hyundai/Kia impressed as usual.
–Ford currently has the respect and admiration of the American public. If they continue to build on that goodwill with quality cars and trucks, I don't see why they couldn't become #2 globally or #1 in the US.
–Nissan and Lincoln were kind of a bore.
–After making an auto show comeback in 2011, Saab was missing again due to bankruptcy.
–The Subaru Legacy is an excellent car for road trips.
–Chicago is a great place to eat and visit, but I'm not sure I could live there.
Part 1: 2011 Subaru Legacy 2.5, Deep Dish Pizza
Part 2: Cadillac
Part 3: Mercedes-Benz
Part 4: Chevrolet, GMC, Buick
Part 5: Volvo, Lincoln, Audi, The Green Man!
Part 6: Acura, Lexus, Land Rover
Part 7: Jaguar, Hyundai, Maserati, Aston-Martin, McLaren
Part 8: Ford, Honda, Chrysler, Jeep, Dodge
Part 9: Nissan, Mazda, Subaru, Suzuki, Kia
Part 10: Lamborghini, Classics, Retail Booths, Army, Scion, Volkswagen
Part 11: Greek Dinner, Portillo's, Ikea, Conclusion