Review: Carroll Shelby's… Chili Kit?
We're being punished here in middle America. We've been enjoying temperatures in the 50s, 60s, and even the 70s all through late December and early January until last night. Three inches of snow, 40 mph wind gusts, and bitter cold arrived in less time than it takes to make instant coffee.
Capitulating to mother nature, I finally removed the bike carrier from my Saab and printed out some cold-weather recipes. It's chili time.
Perusing the aisles at Aldi, Wal-Mart, and Schnuck's (local grocer), I came across a brand of chili seasoning with Carroll Shelby's name on it for $1.89.
Auto enthusiasts know Shelby as a Formula One driver, an importer and builder of AC Cobras, and a builder and tuner of a long line of cars from Chrysler and Ford. He also served as a technical advisor on the modern Ford GT.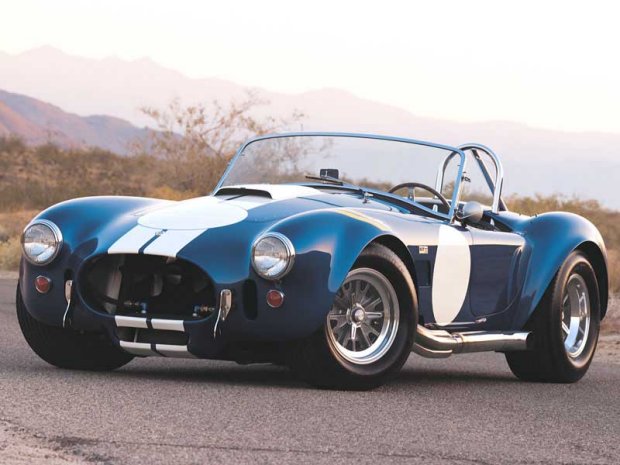 Bonus Trivia: He also produced a line of wheels for the Saab 900 in the 1980s.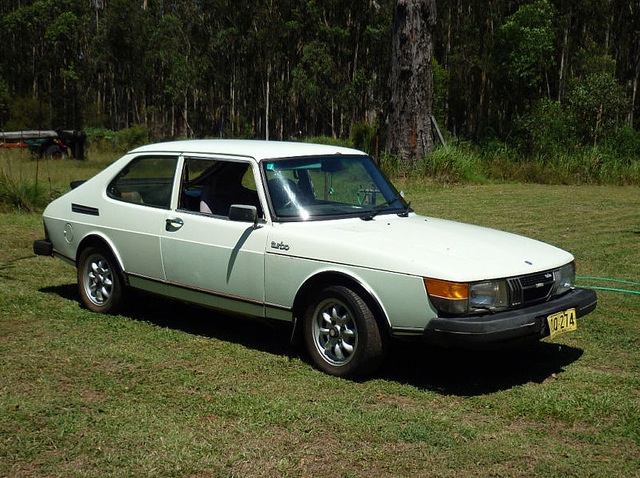 Now, in addition to building sports cars, he's placed his name on boxes of chili seasoning. Apparently, he's a big-time chili enthusiast, having founded the Championship Chili Cook off held in Terlingua, Texas in 1967. In addition to charitable giving, the winner receives a large cash award ($25,000).
So, that's the back story. Let's make some chili.
These are the instructions on the back of the box: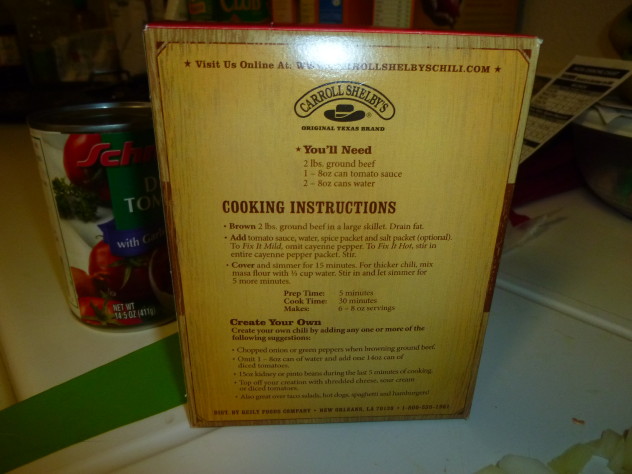 It's simple enough. Brown the meat, add tomato sauce, and drop in the flavor packets. Unlike other chili seasonings, cayenne pepper is separated into its own packet so you can choose how spicy you want it.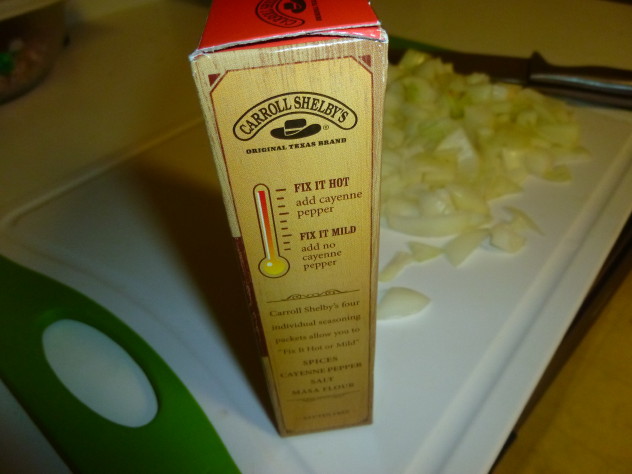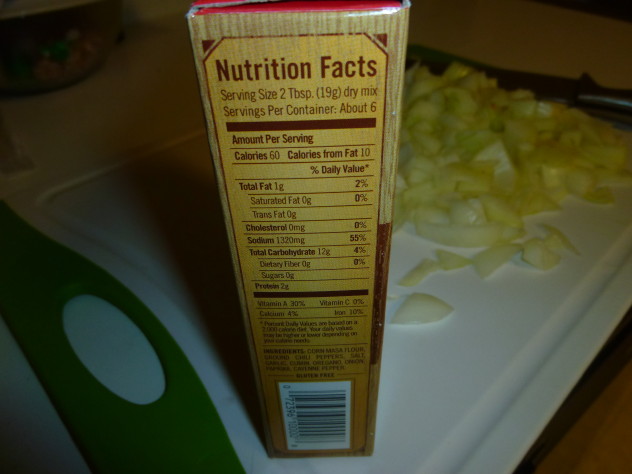 One packet of salt, one packet of masa flour for thickening, one packet of cayenne pepper, and one large packet of various chili spices.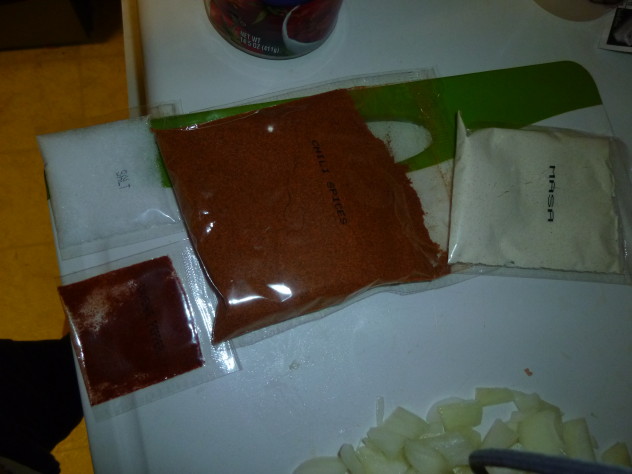 I browned one pound of ground turkey with canola oil.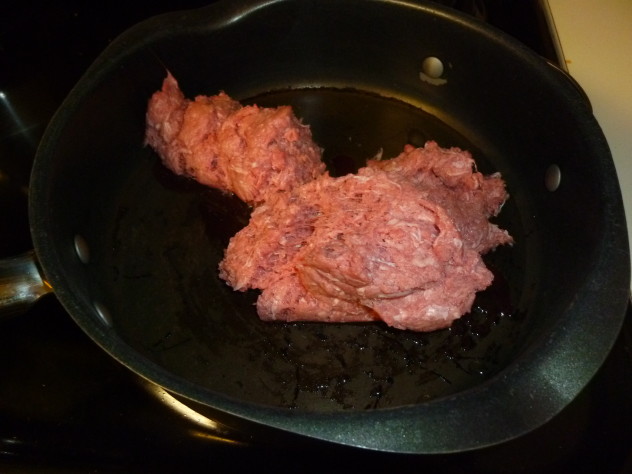 In a separate pot I heated tomato sauce, kidney beans, green peppers, and diced onions.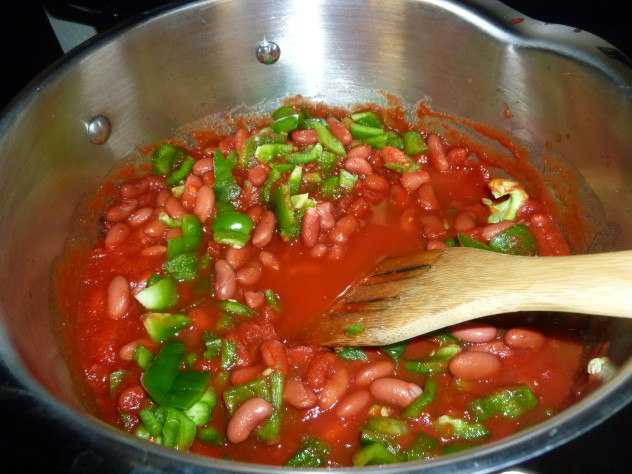 I realized I forgot to buy diced tomatoes, so I headed across the street.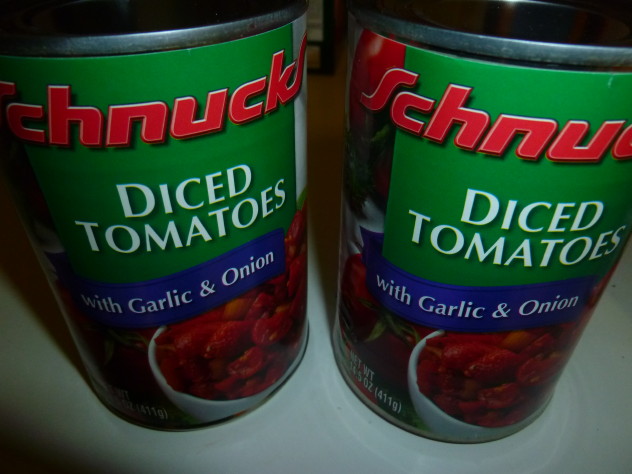 In go the spices.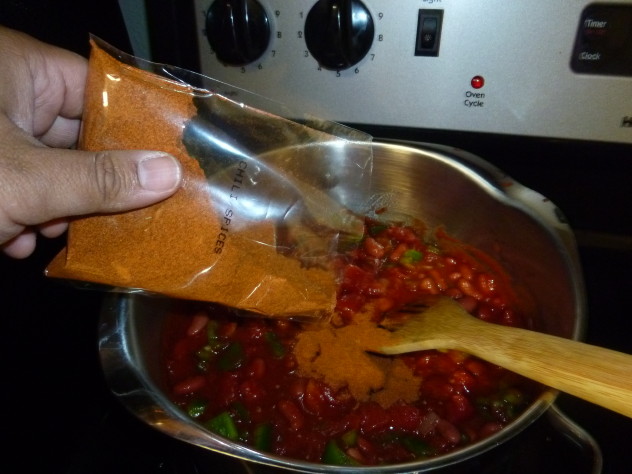 I added a few cloves of garlic to the meat pan and to the sauce pot.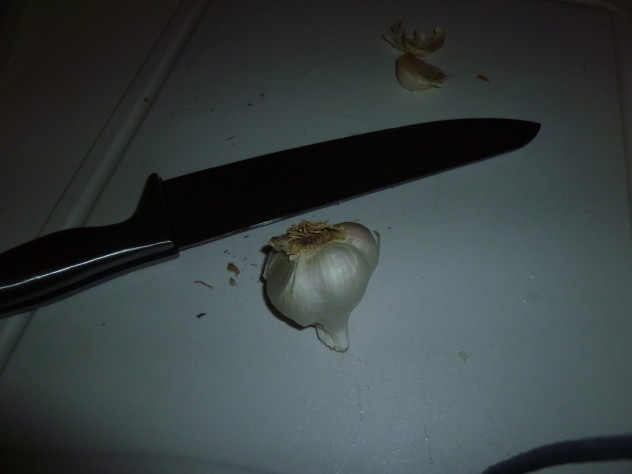 I added a few shakes of garlic salt, onions, and garlic to the meat.
In go the onions.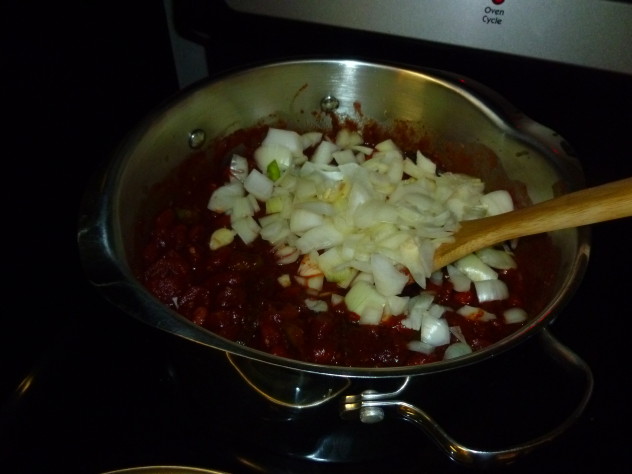 Black pepper.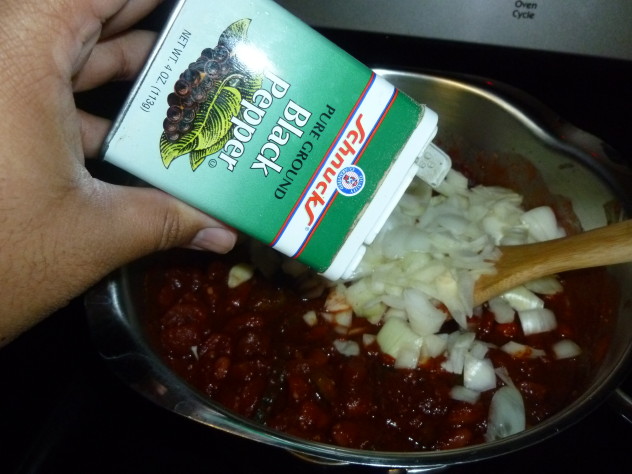 Done browning the meat.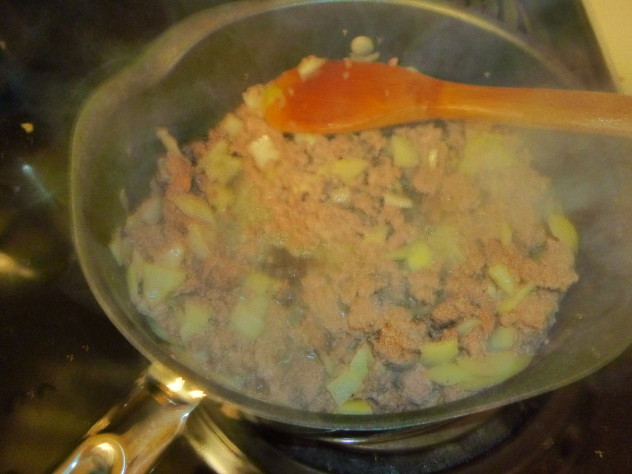 I dropped the meat from the pan into the simmering pot and turned up the heat to medium-high for about 20 minutes.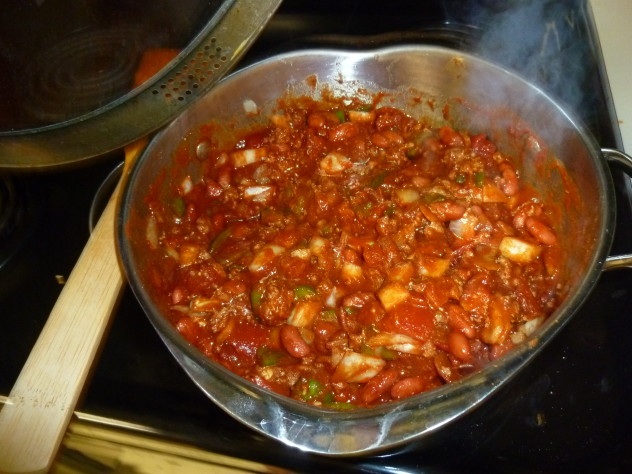 This masa flour, added to 1/3 cup of water, thickens the chili.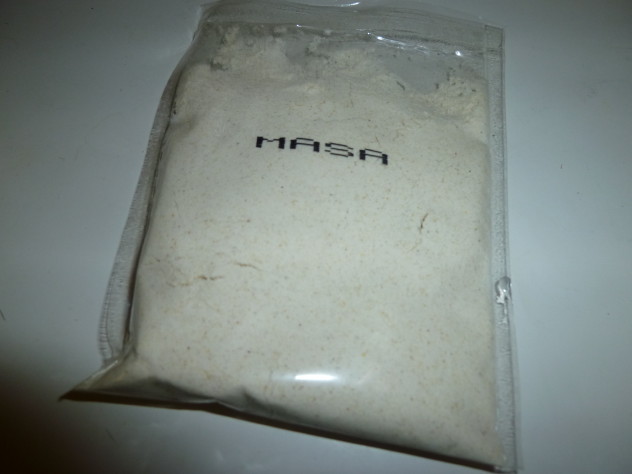 Turn the heat down, cover the pot, and let it go for another 20-30 minutes.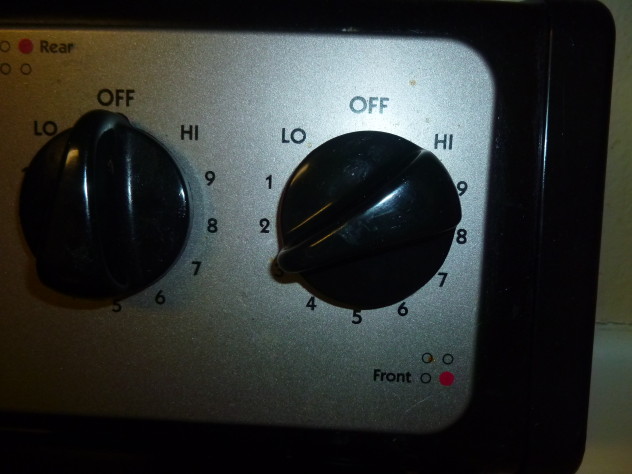 Done!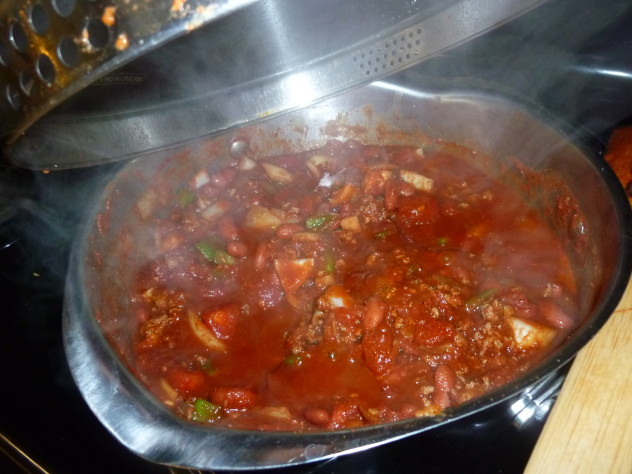 Some corn chips for scooping.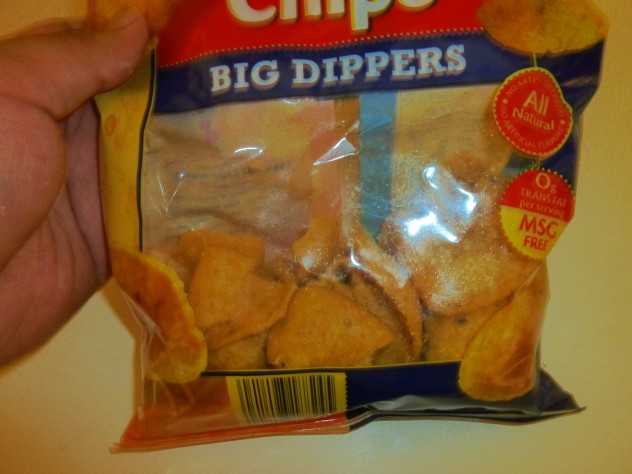 Essential toppings: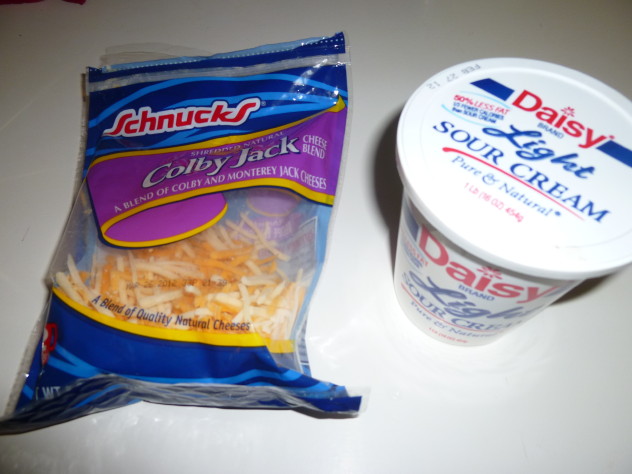 For the last five minutes, I added a few spoons of sugar.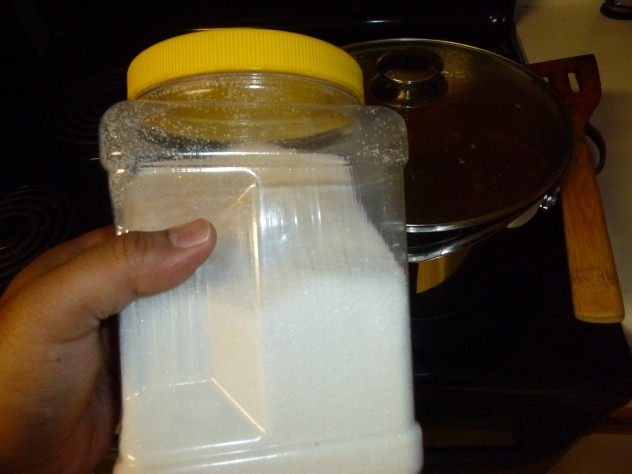 I fired up the Xbox and watched season four of The Office.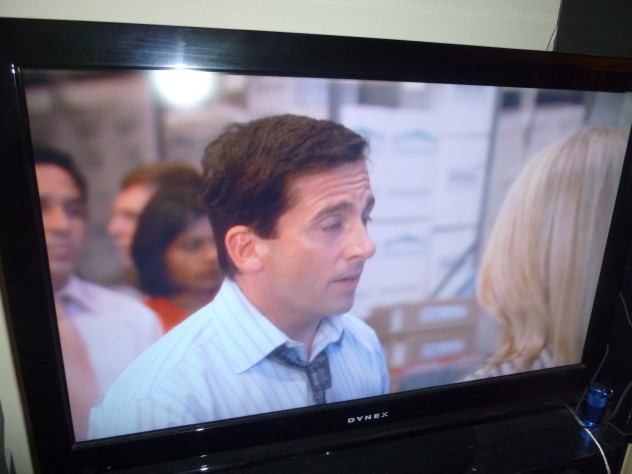 And here it is: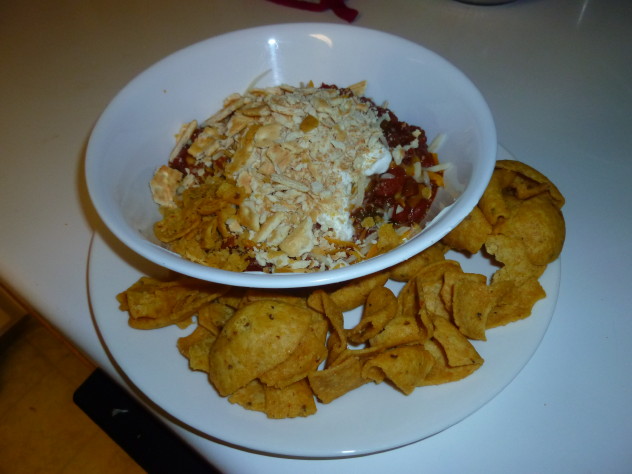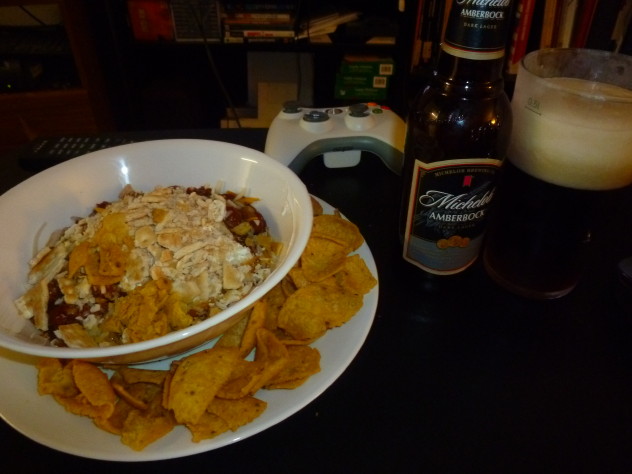 Overall, it was unimpressive. The Shelby seasoning was bland and lacked complexity. Even after adding additional salt, cayenne pepper, sugar, and garlic there was a lack of brightness and interest in the taste.
Just two days earlier, I made the same pot of chili with two packets of Durkee Texas Red and it was vastly superior, perfect as-is requiring no additional seasonings.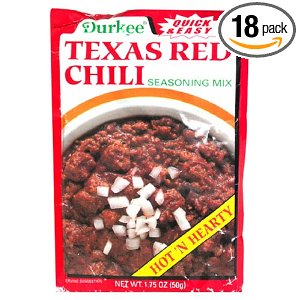 According to web reviewers, the Shelby chili mix used to come in a brown bag rather than a box. Supposedly, after selling the product to Reilly Foods, makers of Luzianne tea mix, the packaging and flavor changed significantly.
How disappointing.
Rating: 2/5
http://www.luzianne.com/carroll-shelby-chili-kits-m-120.html
http://www.chilicookoff.com/History/History_of_ICS.asp