Briefly: 2015 Lexus CT200H
Lexus wants 32 grand for a hybrid economy hatchback. Wrap your head around that for a moment.
That's 32 thousand dollars for 134hp mated to a joy-sucking CVT, the same "Synergy Drive" system plucked directly from the scornworthy Toyota Prius.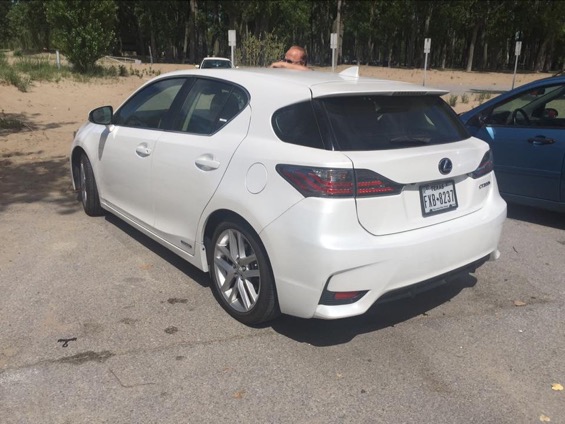 But power isn't everything. Those of us with a fondness for small, cheap sports cars such as the Miata, S2000, or Solstice know that if a vehicle is light enough then quick steering, responsive braking, and balance make up the difference.
The CT doesn't exactly offer any of that. If you were looking for driving pleasure, look elsewhere.
At a fairly negligible 3200lbs you'd expect it to have some agility… and you'd be disappointed. Electric steering feels precise enough with a ride that's firm but civilized, giving the impression that maybe it's intended to be driven hard. Sadly, the eco-friendly tires cause it to slide around Michigan left turns like a meatball in a gravy boat.
We headed to affluent Birmingham, Michigan where the roads are somewhat flawed but entirely functional. If you took a brick, wrapped it in multiple layers of bubble wrap, and dropped it from a foot off the ground, that's approximately what the CT200 feels like over a pot hole. A hard thud lets you know you've driven over something unpleasant but the harshest, coarsest bits are reasonably muted.
The same can be said of the seats. At first, they seem unusually hard with a couple odd lumps and thin padding, but after about five minutes it feels natural, providing an alert, commanding seating position.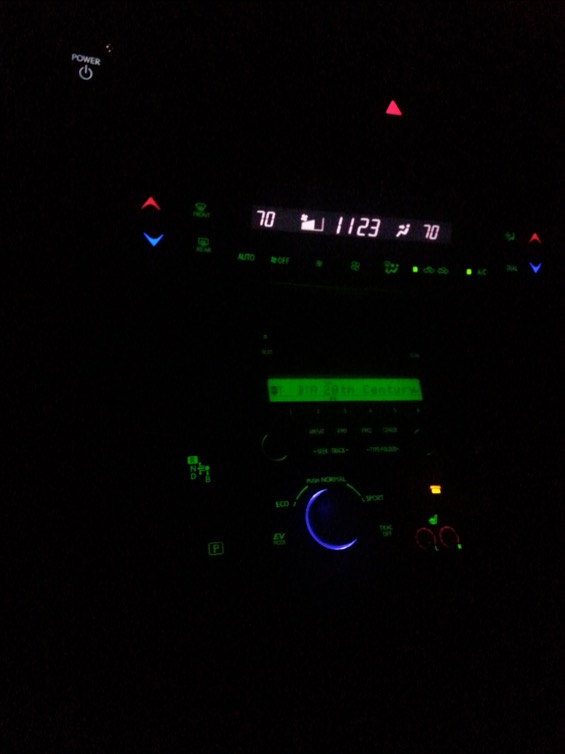 The rest of the cabin is adorned in beautiful padded and stitched leather with an elegant, modern looking center stack. It would be nice if the colors on the audio and temperature displays matched (this was not equipped with navigation) but otherwise it comes together quite cohesively. All of the knobs, levers, and buttons are precise, nicely weighted, expensive in appearance, and easy to reach. While the engine and transmission are buzzing tributes to apathy, the interior is an achievement.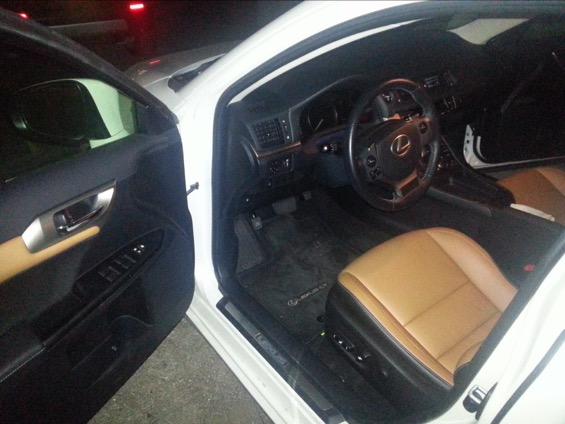 A large knob below the minivan-like dashboard shifter offers a choice of eco, sport, electric, and normal driving modes. Eco is, as you can imagine, pretty awful, giving the throttle pedal the feel of being connected to the engine by a wet spaghetti noodle. Sport mode turns the lighting above the instrument panel red and gives the CT the "thrilling" performance of a base model Corolla, enabling the gas and electric motors to work together more cohesively while tightening up the steering.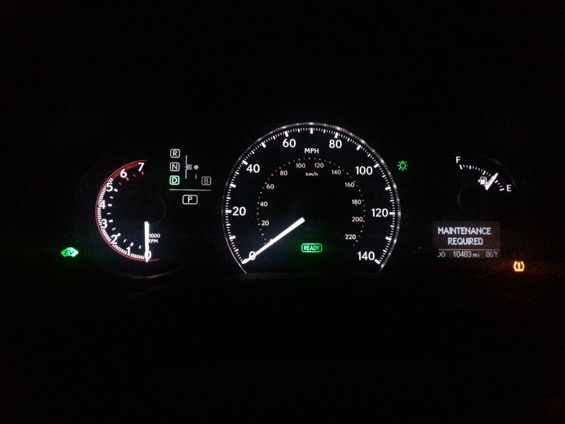 EV mode is interesting for traffic jams. At low speeds, if the charge level is high enough, the engine stays in pure electric mode, allowing you to inch forward slowly without using any gasoline.
As an added bonus, the standard sound system is impressively crisp and clear.
After we parked at Vinsetta Garage (good place on Woodward for burgers) I circled the outside to catch a glimpse of the styling. Clean, straight lines along the beltline and tail lights begin and end where they should, lending a professional and almost Italian look. Deep pearl white paint and tidy proportions give the [false] impression of sportiness. While the Synergy Drive system fails to live up to the price point, the styling and interior seem to compensate.
Unfortunately, whatever potential it had to be a fun, luxurious commuter was nullified by an excessive emphasis on efficiency. At 40mpg+ there's plenty of room to compromise on fuel consumption in favor of better tires and another 70hp. Really, that's all the CT needs to position itself as a worthy alternative to the Acura ILX and Volvo S60 with mainstream appeal. In its current form, however, it's merely a cosmetic upgrade over the Prius.
PROS:
Fuel economy
Styling
Interior refinement
Ergonomics
Quality
Comfort
CONS:
Performance
Handling
Price
I took terrible photos: