A Boxxy Bike
Called "Boxx," this one-meter-long two-wheel-drive bike promises 40 or 80 miles of electric range on a one-hour charge (with optional charging station upgrade).
An electric motor inside each wheel powers the vehicle to speeds as high as 35 mph, sufficient for urban commuting. In some states, a motorcycle license is not necessary. The company claims to have invented the first "Modular Component Control, Power and OS Technology Systems for the two wheeled vehicle."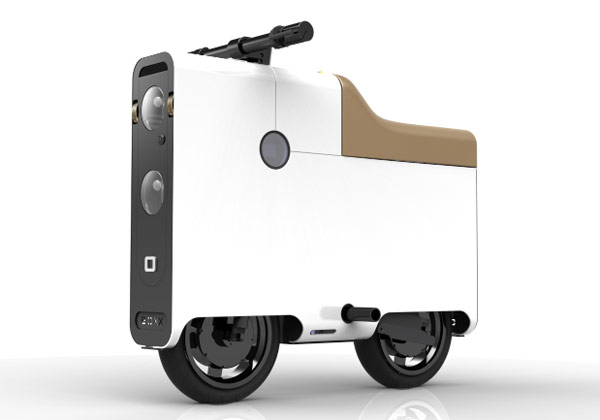 The manufacturer, a company in Portland Oregon called Boxx Corporation, claims a drag coefficient three times lower than average thanks to its narrow shape. Unfortunately, its slab sides may make it vulnerable to crosswinds, though that seems like a minor issue due to its low top speed.
And how exactly do you steer? Yes, there's handlebars, but the front wheels appear to lack clearance for pivoting.
It comes with a generous list of standard features including traction control, ABS, LED lighting front and rear, a choice of ten colors, and coil spring suspension. Inside are two small cargo bays, likely wide enough for just your cell phone and a sandwich.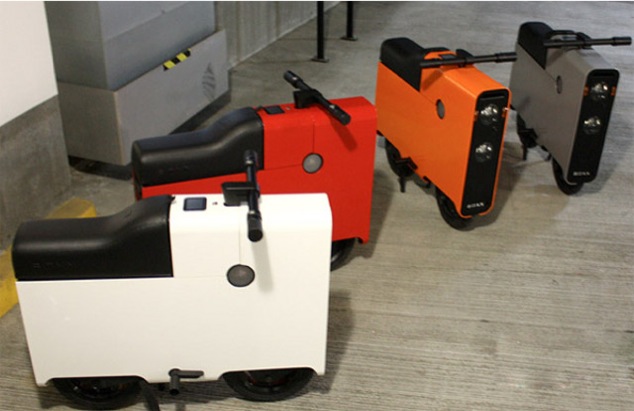 At 120lbs, the Boxx is petite enough to throw in the back of your hatchback or SUV, though I can't imagine why anyone with a real car would bring an electric scooter along for the ride.
An in-town commuter, however, could drive the Boxx all the way into his office building, roll into the elevator, and park it inside his cubicle.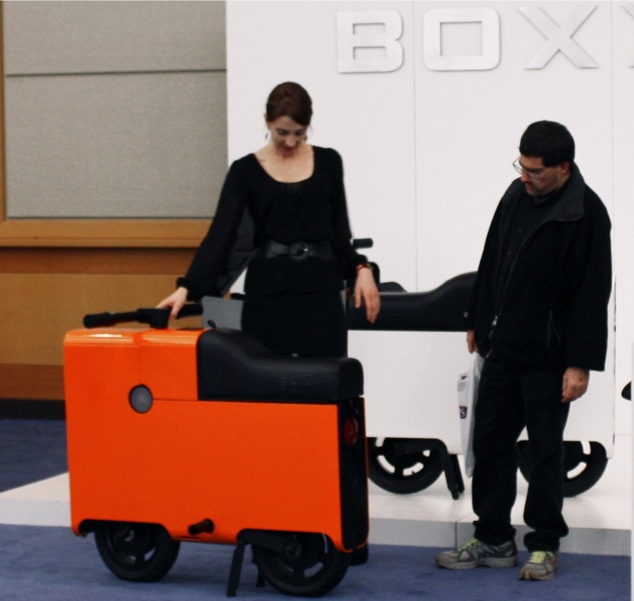 Above is a photo of the Boxx being presented at the Portland auto show. Unfortunately, no one was permitted to sit on it, nor was one demonstrated in motion.
And curiously, videos of the Boxx being driven are nowhere to be found. It seems more like an aluminum art piece than a sellable good.

Fast Tube by Casper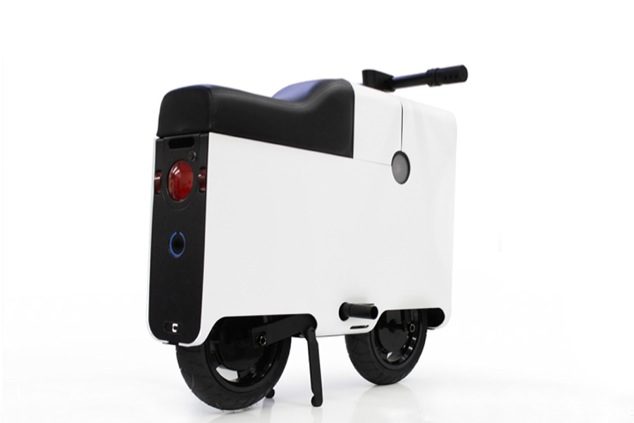 The Boxx starts at $3995. With the 80-mile battery upgrade (from 40), heated seat, and one-hour home charger, it comes to $5092, enough to buy a used BMW 325i. That seems like a high price to look like an idiot straddling a giant iPod.