The Fisker Karma – Returning Soon
Remember the Karma? The sleek hybrid exotic designed by famed coachbuilder Henrik Fisker, knocked out of production by the Great Recession?
Last weekend I drove north to the majestic Mackinac Bridge where mainland Michigan meets the upper peninsula. En route, I came across a Fisker Karma with California plates, an unusual sight in itself, even more unusual in working-class Pontiac.
After dangerously snapping some shots with my phone at 80mph, I looked at my fuel gauge and noticed I was low, exiting coincidentally behind the Karma then pulling into the gas station at the pump right next to it.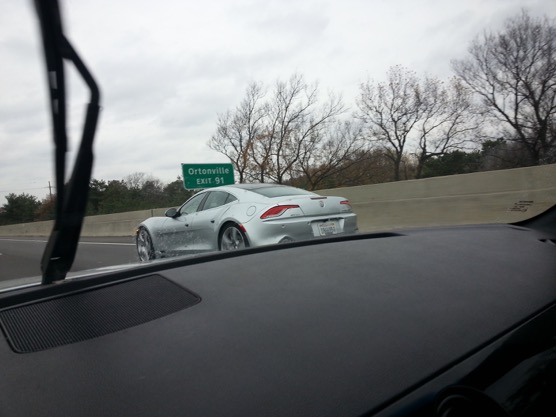 I had a chat with Tom, the owner of this example who also works for Wanxiang, the Chinese company that bought Fisker and moved manufacturing to the US from Finland. He's here in Michigan meeting with suppliers.
The original Karma was built by Valmet, the same Finnish company that assembled my Saab convertible, the Porsche Boxster, and the Mercedes A-class.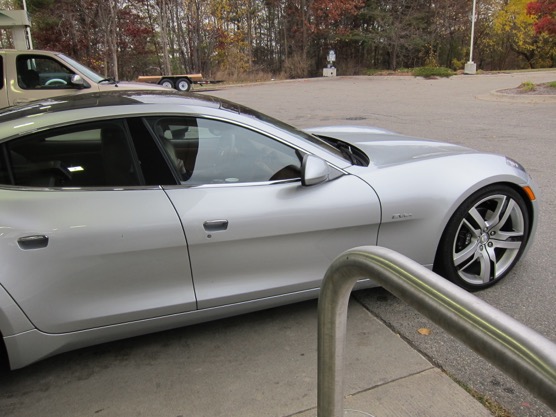 According to Tom, the new Karma is coming back September 2016 with a new generator (there's an existing stock of a thousand GM Ecotecs), solar charging (the current roof panel only runs the fans on hot days), and other refinements.
Henrik Fisker's spectacular styling will remain fully in tact, enhanced by much improved panel fitment, a sore point for current examples. It looks like it was stamped haphazardly alongside the 1997 Chevy Malibu.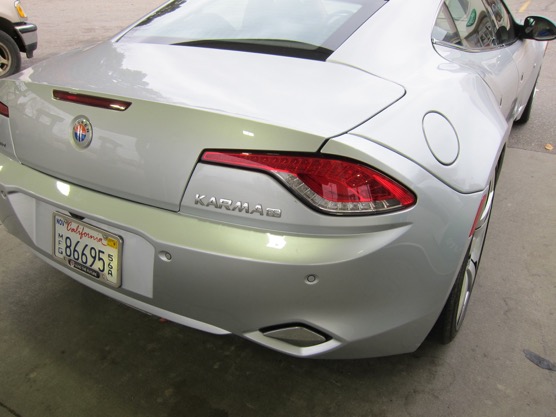 Fortunately, the interior is far nicer. Tom opened the door and I stuck my head inside, likely annoying his wife in the passenger seat as I intrusively snapped photos and asked a dizzying array of fanboy questions.
I thanked him for tolerating my curiosity as he remarked, "Yeah, people do crazy things like pulling up alongside and taking pictures at 80 miles an hour," to which I momentarily paused and replied, "Yeah, people are nuts!"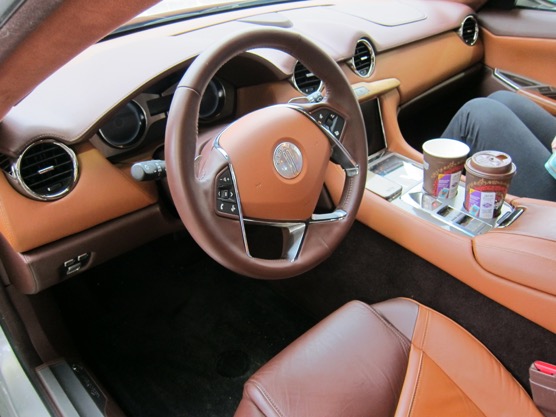 Tom then asked if I worked in the industry (I aspire to) and at that point I realized I needed new business cards.
Best of luck to Wanxiang, Tom, and the people bringing this mechanical artwork back to life.