How To Save Lincoln
It's my turn to play armchair quarterback.
Lincoln peaked in 1990, moving 230,000 units including the Mark VII coupe, Continental sedan, and redesigned full size Town Car. That was quite a feat for a brand with only three models and no sport utilities, an unheard of achievement in today's market.
Then for a brief moment, Lincoln attained the coveted position of America's top-selling luxury car brand thanks to the popularity of the 1998 Navigator, briefly stealing the top spot from Cadillac but losing it to Lexus at the turn of the century.
Today, Lincoln sells just a hair over 80,000 cars per year, and that's with a lineup that includes the Navigator, MKZ sedan, MKX crossover, MKS sedan, MKT crossover, and recently discontinued Town Car. That's half the sales volume of Cadillac and less than a third of what BMW and Mercedes-Benz sell in the United States alone.
Effectively, Lincoln is dead. Refreshes and rehashes of existing models are unlikely to produce the 165,000 unit annual volume that Ford's management are looking for, and the billion-dollar investment promised to Lincoln is mild compared to the 4.3 billion Cadillac received at the turn of the century.
Cadillac revamped its entire lineup and introduced the 2003 CTS, 2005 STS, 2006 DTS, 2002 Escalade, and 2004 XLR, saying goodbye to the Seville, Deville, and Eldorado. V-series performance vehicles gave Cadillac the global credibility it lacked.
Meanwhile, Lincoln prodded on, giving the once-classy Navigator a garish redesign in 2007 that drew inspiration from the brand's 1970s malaise era, and discontinuing the spectacularly competent LS, a mid-size, rear-drive, V8-powered sport sedan that genuinely competed with BMW's 5-series on handling, modern style, technology, and luxury. Unfortunately, the LS suffered from a lack of updates and improvements, carrying on for seven model years with no plans for a replacement.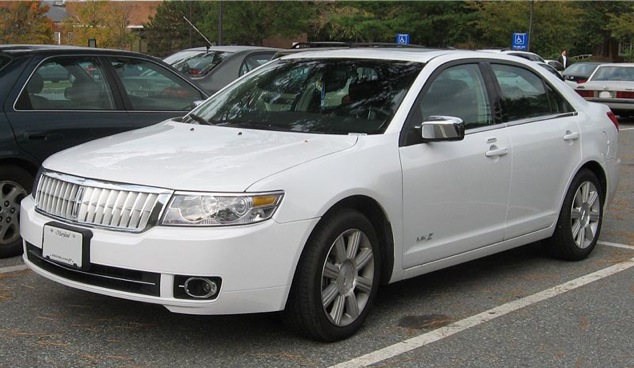 Lincoln Zephyr/MKZ
That left behind the Zephyr, later renamed MKZ, a reasonably competent but entirely unspecial midsize car that borrowed its underpinnings and body panels from the Ford Fusion, and the full size Town Car which was mildly refreshed in 2003 but essentially unchanged. The Town Car's "panther" platform by 2011 was more than three decades old and its typical buyers were in their 60s.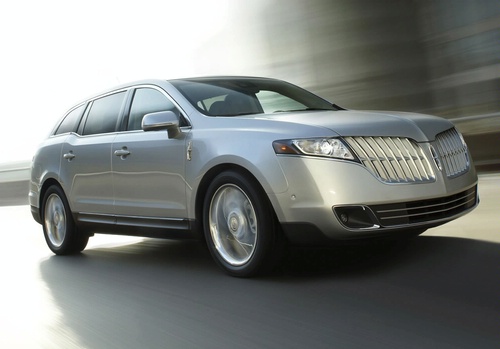 Lincoln MKT
The MKT crossover, with its awkward jacked-wagon styling, was a flop compared to Buick's stunning art deco-influenced Enclave. The MKS, based on the Taurus, looks like it came out of a 1990s Korean design studio with its high and short rear deck, long front overhang, and inelegantly tall roof. Its only saving grace is Ford's twin-turbo Ecoboost V6.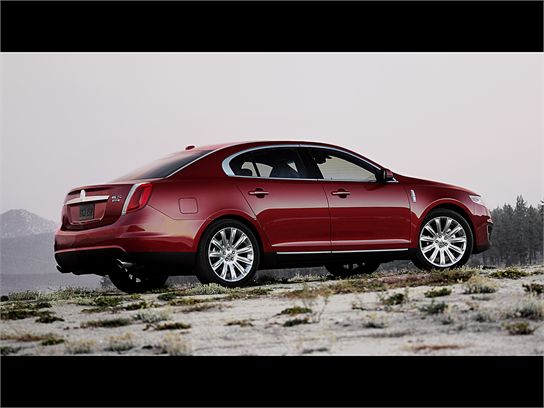 Lincoln MKS
Meanwhile, the MKX, a smaller, taller crossover based on the Ford Flex which borrows its CD3 architecture from the Mazda 6, has been a steady success. Its conventional shape and high level of luxury have attracted an audience seeking refuge from Cadillac's bold, in-your-face designs.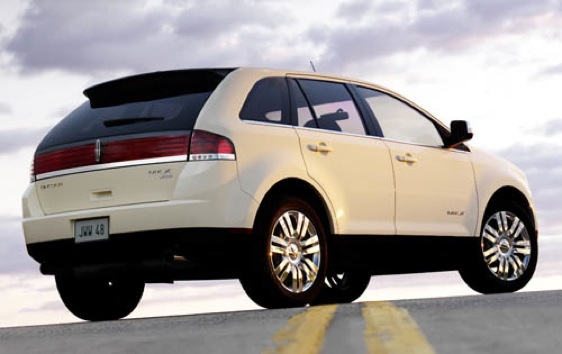 Unfortunately, successes at Lincoln are rare.
So, what's a zombie brand to do?
After the discontinuation of Mercury, Ford's neglected middle child, Lincoln is theoretically free to straddle the middle to upper-middle range, occupying the same territory as both Acura and Cadillac. Unfortunately, Mercury's sales volume was a pittance by its demise with little market share for Lincoln to recapture, and instead of upgrading to Lincolns, buyers interested in FoMoCo products with upscale styling and more luxurious interiors have chosen Ford's Titanium-level trim packages.
With its back against the wall, this leaves Lincoln with few options — it has no choice but to carve out an entirely new identity.
This is Lincoln's proposal for rebirth, the new MKZ: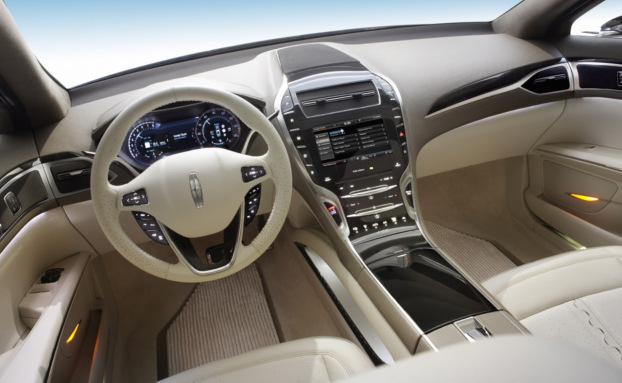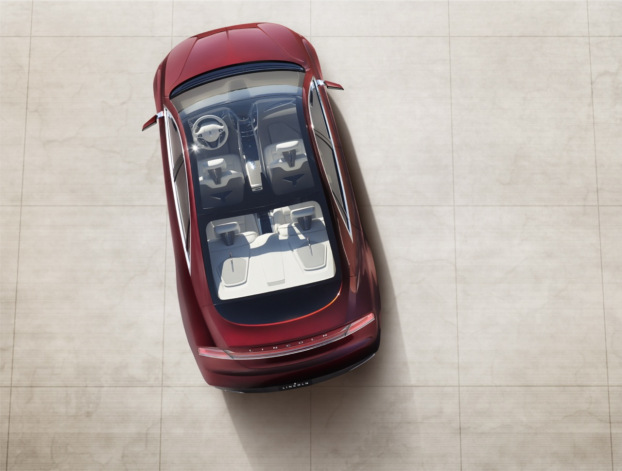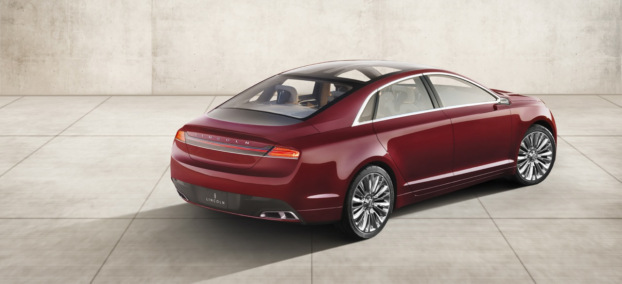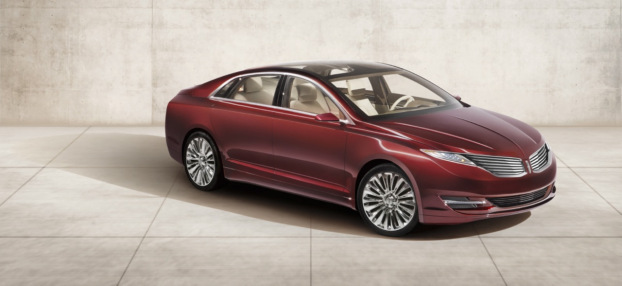 Max Wolff came to Ford from GM and played a role in the development of Cadillac's successful Art and Science design theme and rightfully expressed disappointment with the derivative styling directions of the new Cadillac XTS and ATS. Seeking more creative freedom, he moved to Lincoln, a brand that could eagerly gain from design expertise. During his tenure at Cadillac, he expressed justifiable disapproval of the original Lincoln Zephyr/MKZ, criticizing it for being too derivative of the Ford Fusion, which it certainly is.
So far, Wolff seems to share my tastes.
The MKZ concept pictured above was detailed by Wolff though the overall shape was penned before his arrival at Lincoln. While it lacks the head-turning attraction of the Cadillac CTS, it presents Lincoln with a clean, flowing theme that looks significantly more modern than the econocar-proportioned MKS. The tail lights are particularly beautiful with a wide and elegant appearance that recalls the Mark VIII coupe.
Will this all wheel drive concept car be enough to save the brand?
No, but it's a start.
Except for the MKX, the entire Lincoln lineup must be deleted and rebooted, beginning with a competent, compact sport sedan, coupe, and convertible that competes with the Cadillac ATS and BMW 3-series and a midsized version that competes with the upcoming 2014 Cadillac CTS and BMW 5-series.
As demonstrated by Audi, entry-level luxury cars can be front wheel drive as long as genuine all wheel drive is available as an option to lend the model and the brand some credibility. Too many all wheel drive packages are simply front-drive cars that occasionally send traction to the rear with few handling benefits on dry pavement. Unless Lincoln can come up with traction technology as sophisticated as Audi's Quattro, its sedans and coupes have to be rear-wheel drive to gain respect and credibility in a highly selective and technology-sensitive market.
It's true, most car buyers have no clue where their drive wheels are, but automotive publications and picky enthusiasts do. To impress the masses, you have to impress the vocal few who in turn influence the choices of the general public.
With the D2C Mustang platform (originally called DEW98 and used on the Lincoln LS, '02-'05 Thunderbird, and Jaguar S-type), Lincoln has the hardware to develop two or three fully competent luxury sedans. A modernized DEW platform currently underpins the Jaguar XF, released in 2008, and serves the model exceedingly well.
Additionally, Ford's Falcon, built and sold exclusively in Australia, is a sport sedan built on a highly competent rear-drive platform. There are, unfortunately, no specific plans to continue development of an Aussie-specific Falcon. Ford, however, intends to replace it with a global vehicle based on the rear-drive Mustang-based platform or something derived from the more conventional front-wheel drive Ford Mondeo. The Taurus is too heavy and too big for global markets and no final decisions on the Falcon have been made at this time.
In recent years, Ford has attempted to create new rear-drive platforms only to kill them midway through development, primarily due to the global recession and rising fuel prices. Globalizing the Mustang's architecture could reduce development costs, pave the way for Lincoln-branded derivatives, and allow Ford's luxury brand to regain its lost luster. This is, of course, assuming that future Lincoln designs under Wolff's direction are striking and elegant.
Another dud like the current MKS would be a nail in Lincoln's coffin.
In summary:
Take the Mustang and make it a globally viable rear-wheel drive platform. Then, ensure that the Lincolns built on that platform are dramatic, beautiful, and luxurious.