Thailand 2011 — Part 5 – Phuket, Patong Beach, Massage Parlor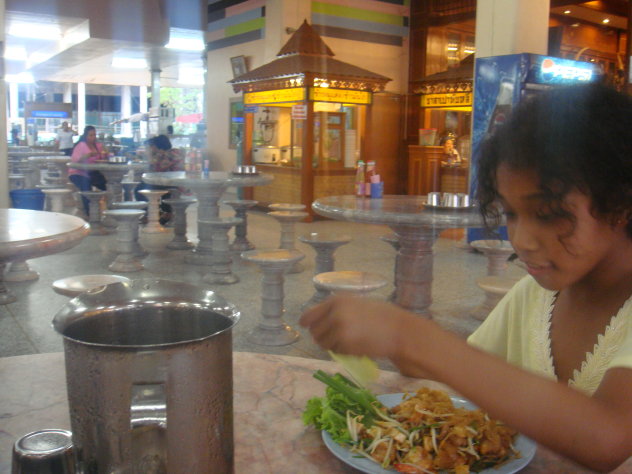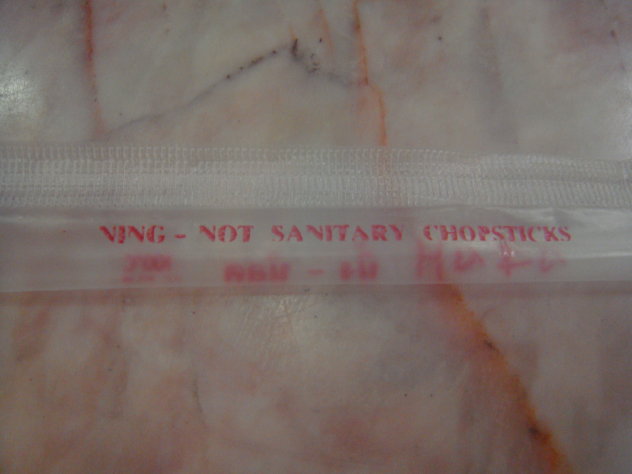 This appears to say "NING — NOT SANITARY CHOPSTICKS"
Its supposed to say "NING-NOT, SANITARY CHOPSTICKS" — The manufacturer is "Ning-Not" but they appear to have accidentally mislabeled their chopsticks as unsanitary.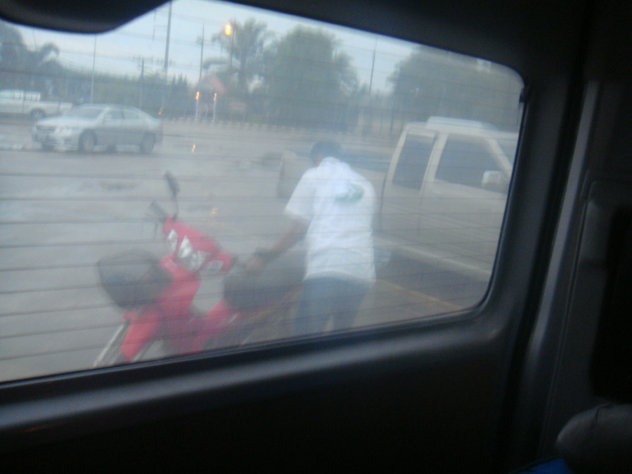 People seem to park wherever they want. Some guy put his motorcycle and trailer right behind our van, so our driver picked up and moved his stuff.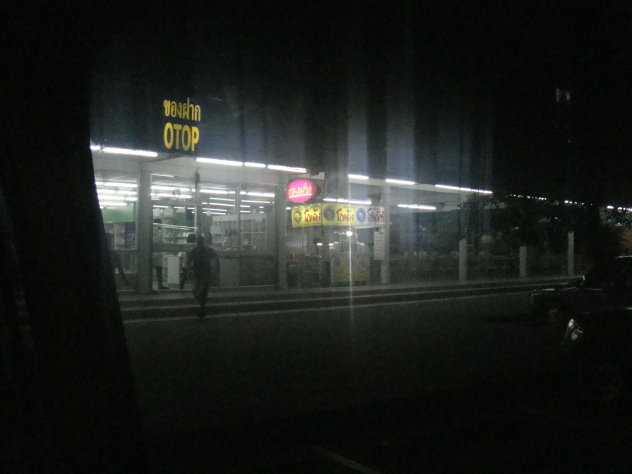 Another gas station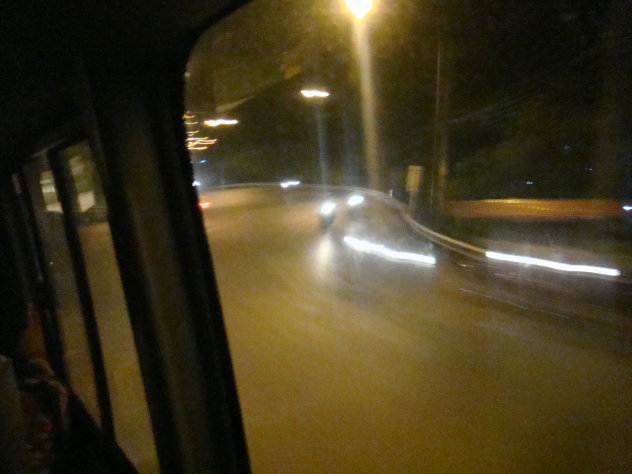 The main drag in Patong is narrow and windy, all one way.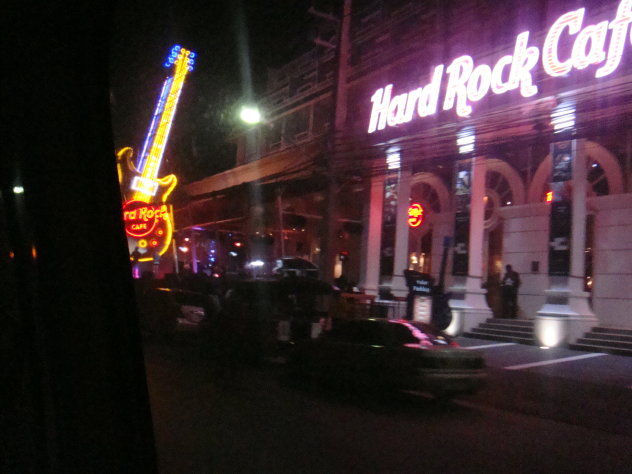 We arrived at a Courtyard/Mariott located right on the beach.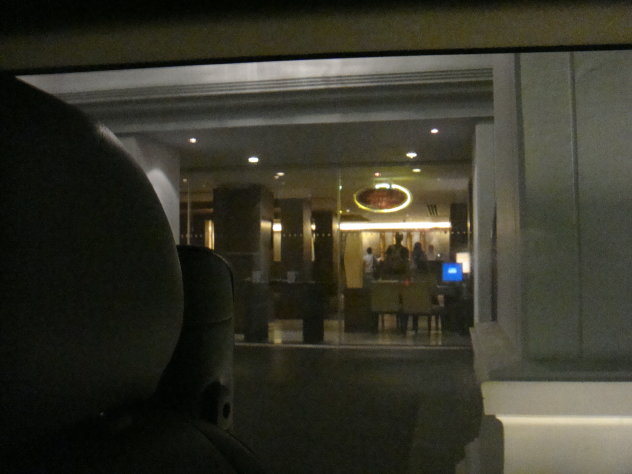 Check-in took a while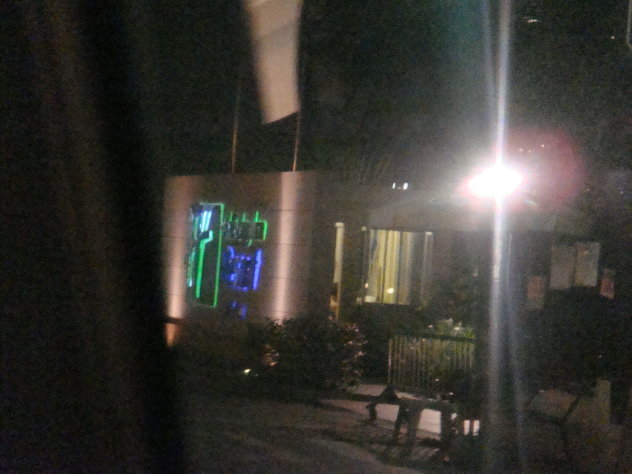 A Holiday Inn was across the street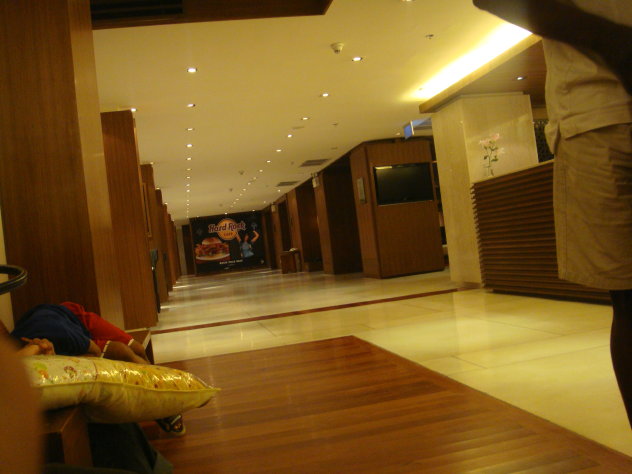 Nice hotel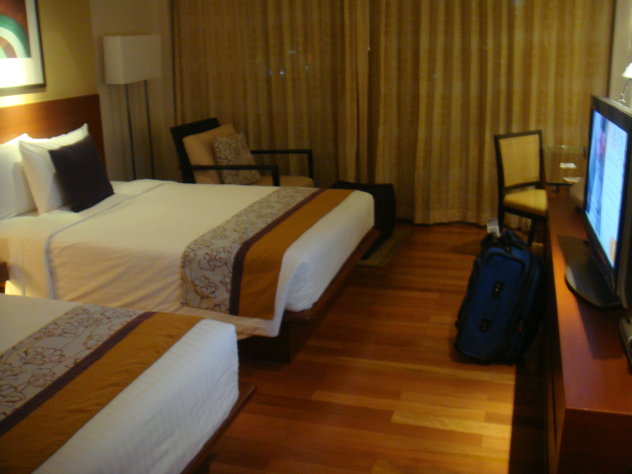 Sparkling clean rooms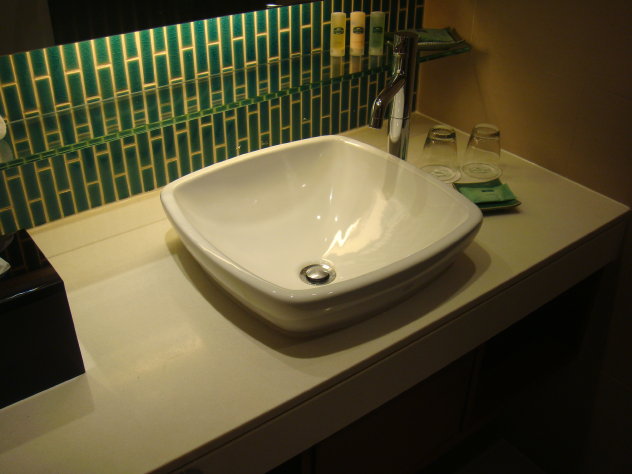 Cool sink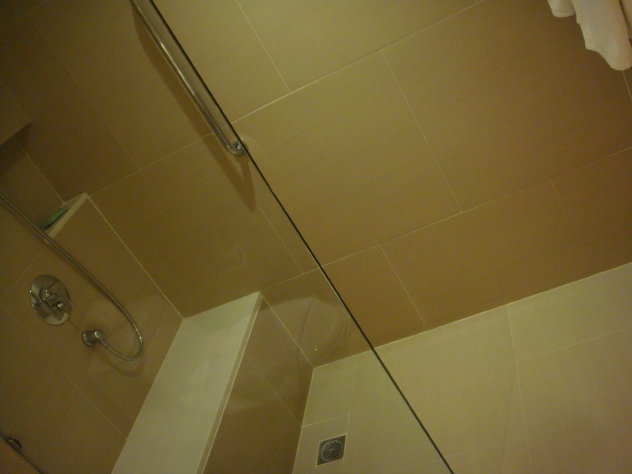 Weird shower with no curtain or door. The glass is permanently in place. There's a one-inch step separating the shower from the rest of the bathroom, but water from the shower still splashes into the toilet area. Typical thai bathrooms are literally "bath rooms" where the whole area is tiled and used for bathing.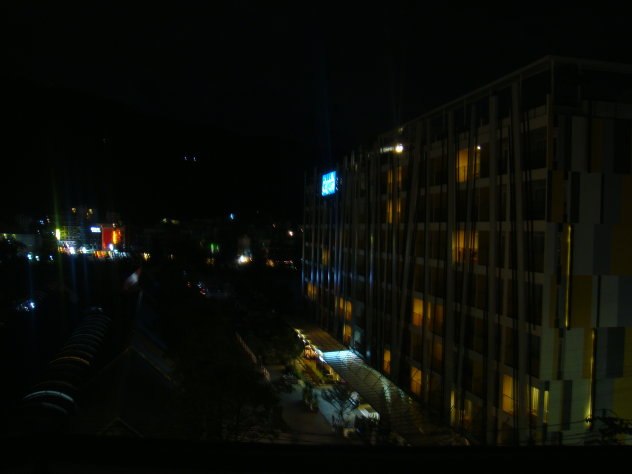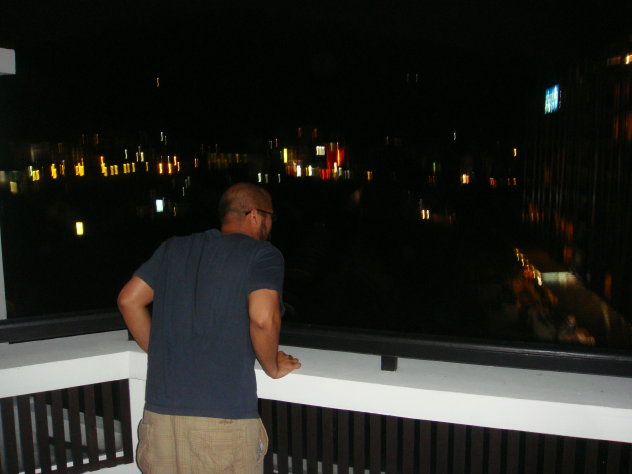 Looking outside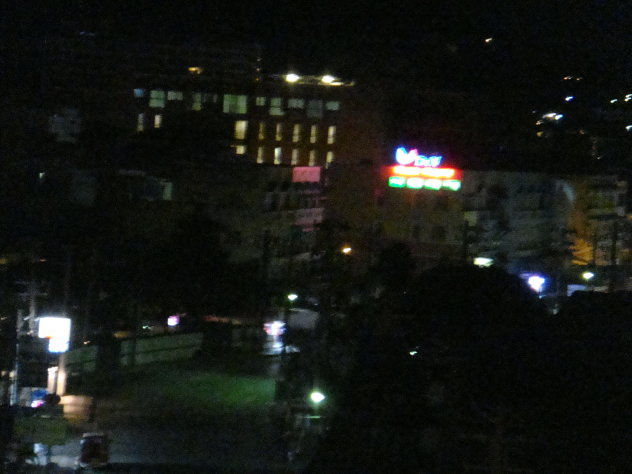 There's a cosmetic surgery place two blocks away in case I decide to get implants or a sex change.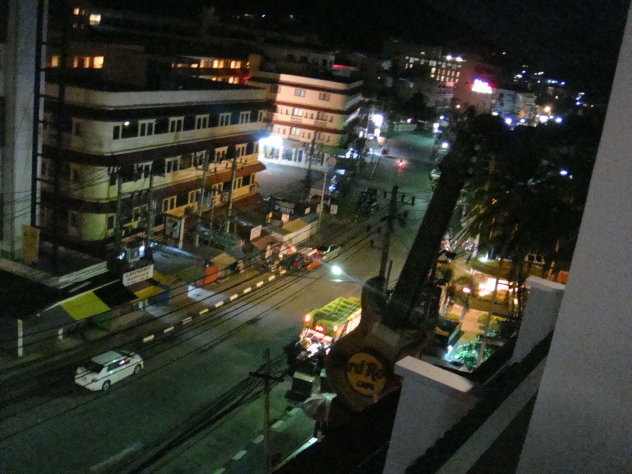 Its about 2am on a Sunday night, so its quiet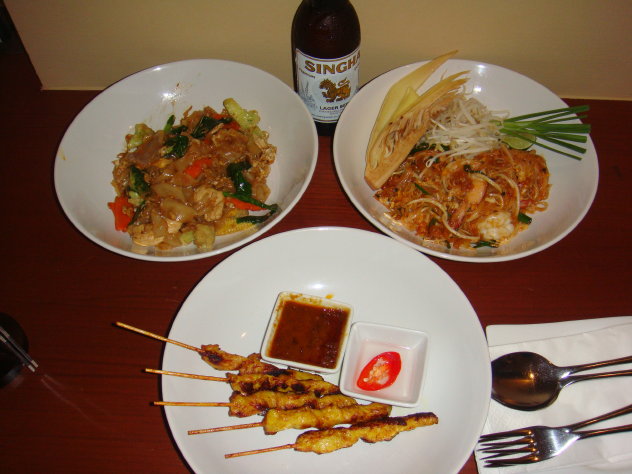 Ordered room service. Pad thai, chicken satay, pad se ew, Singha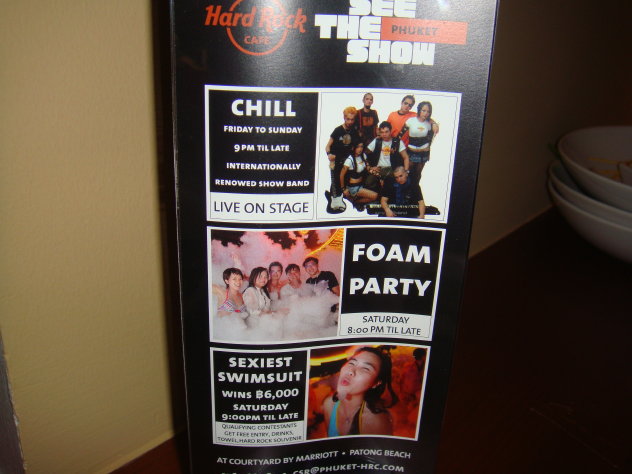 LOL, foam party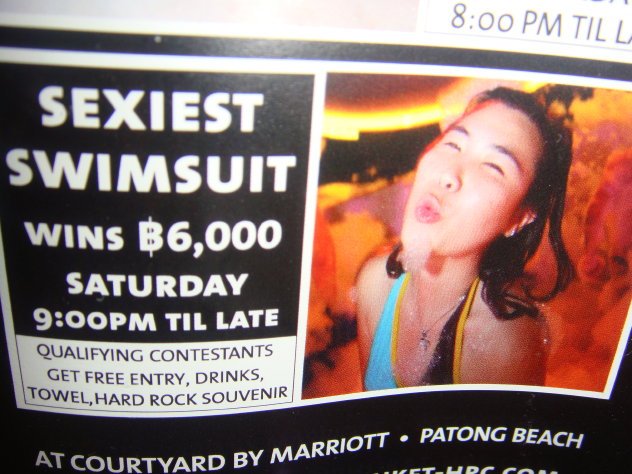 And if that's the sexy swimsuit, I'll pass. 6000THB is $200USD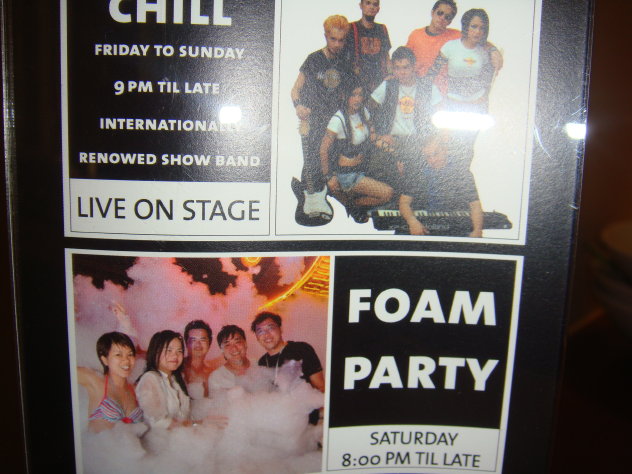 The live band looks like a cross between NSync and The Spice Girls
——————————————————
14 June 2011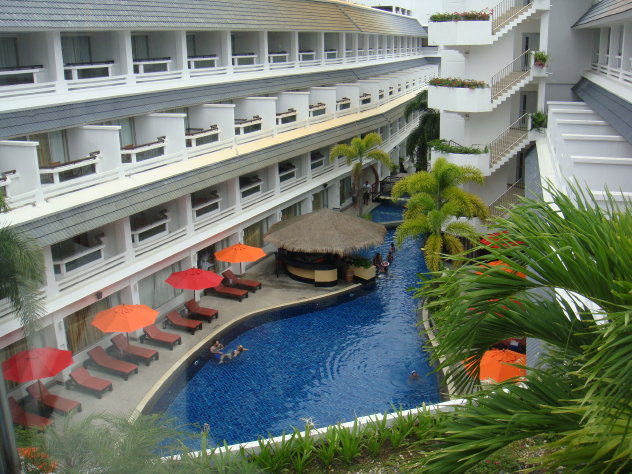 Two pools, one on the third floor and one on the 7th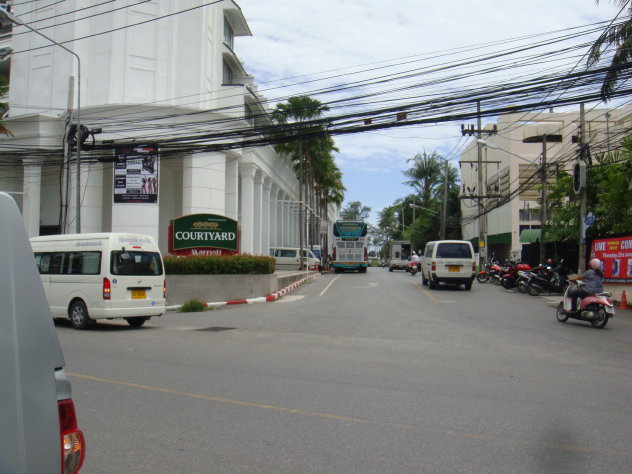 My brother and I went looking for the beach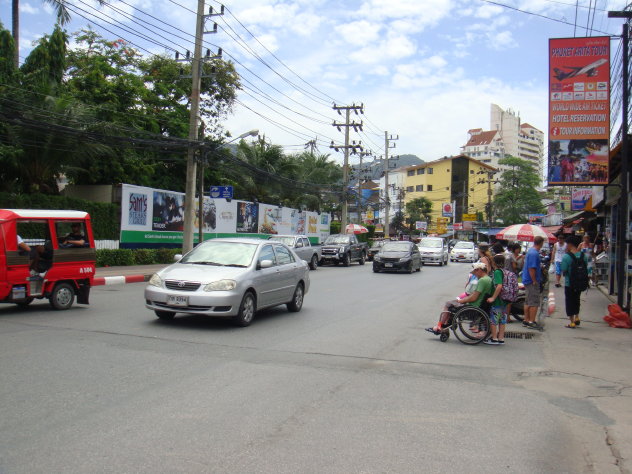 The compass/GPS on his Android phone as well as mine was worthless. The arrow was stuck in place but spinning wildly. It took us away from the beach.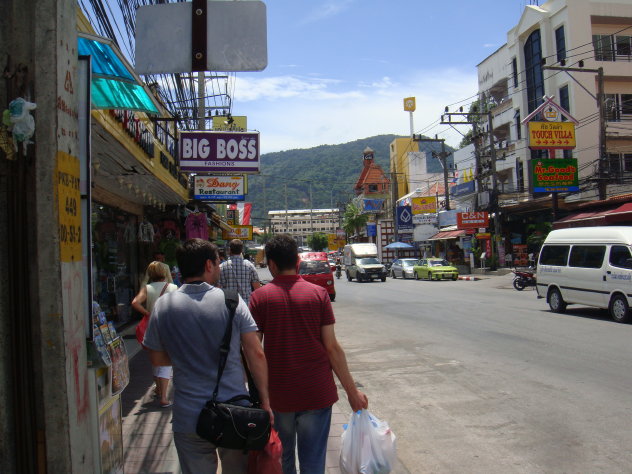 It was hot as hell…
…and we walked for miles…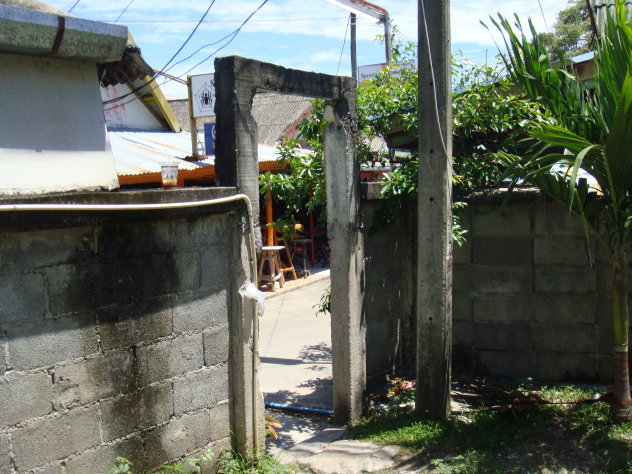 …and ended up in some spooky areas.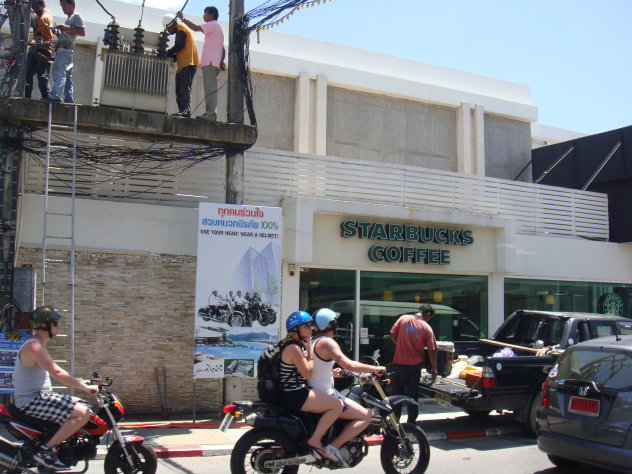 Hmm, Starbucks. That means there's white people nearby, which means…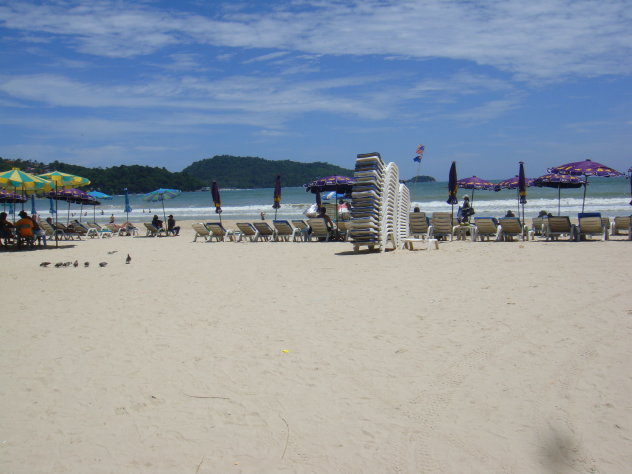 THE BEACH!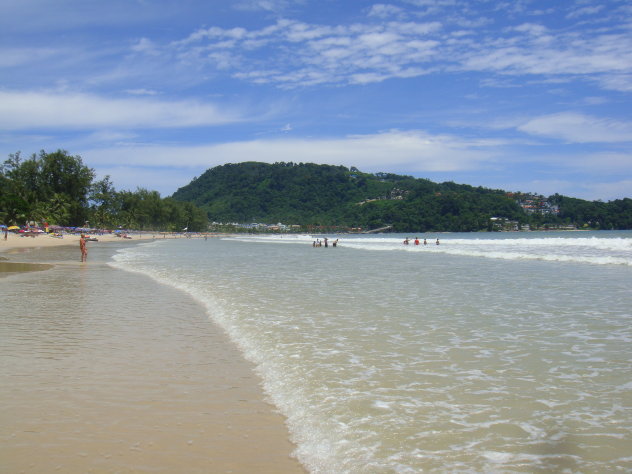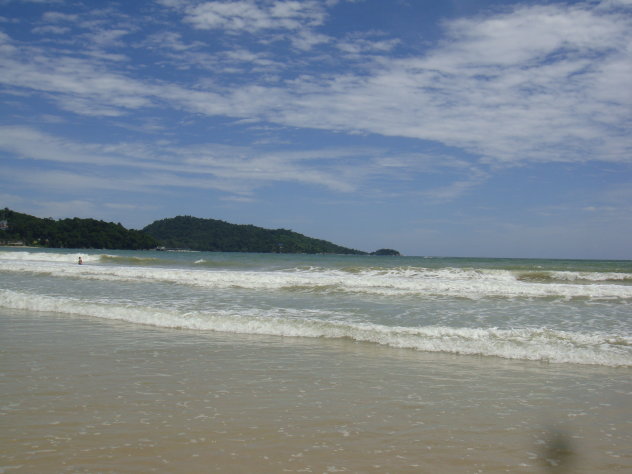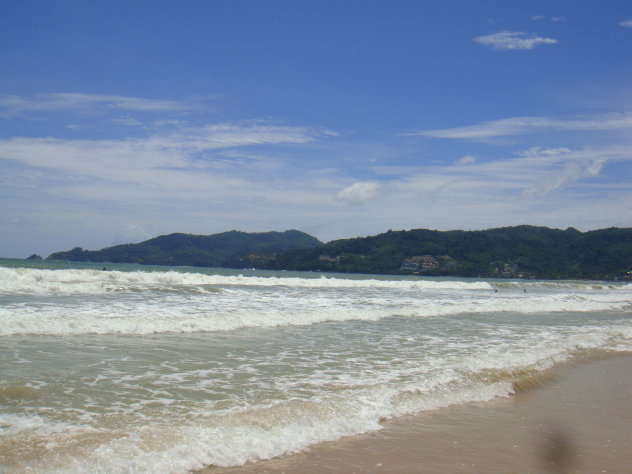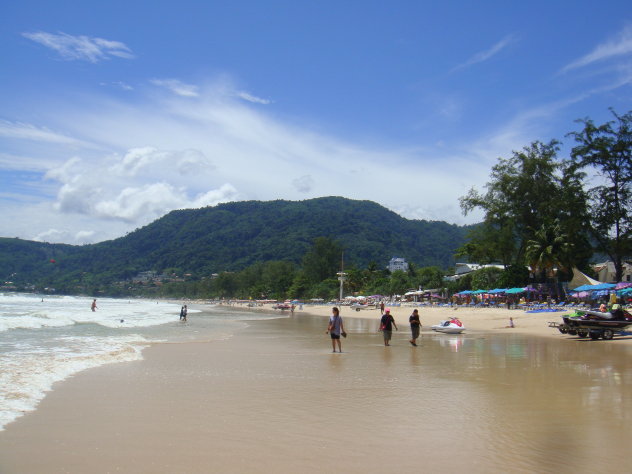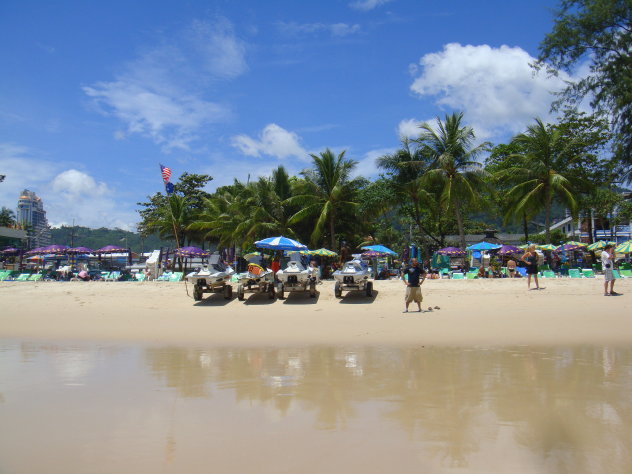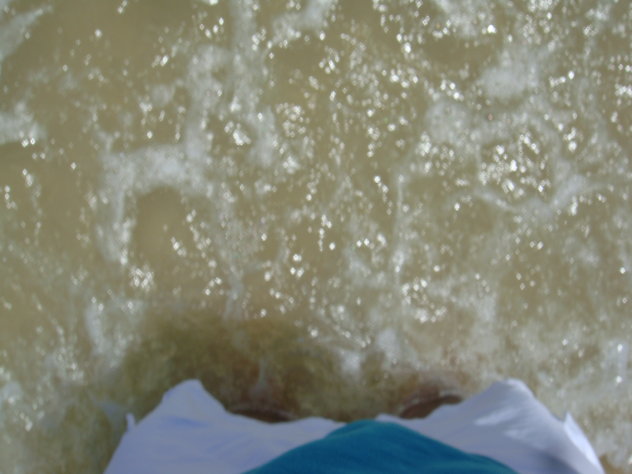 That was fun, but how the hell do we get back to the hotel?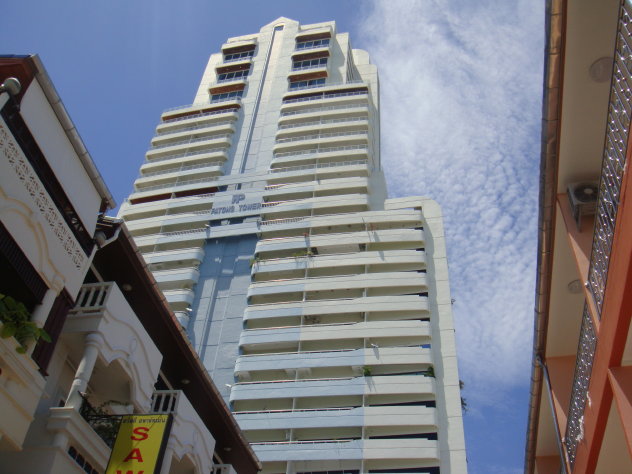 We didnt recognize very many landmarks and had no idea which direction the hotel was, so we sort of guessed. That wasn't our building.
Cats and dogs just sort of hang out in Thailand. They usually have owners, but they roam free and sort of just come home when theyre hungry, and they live outside. This cat gave birth and was taking her babies across the street one by one. You can see her sagging stomach.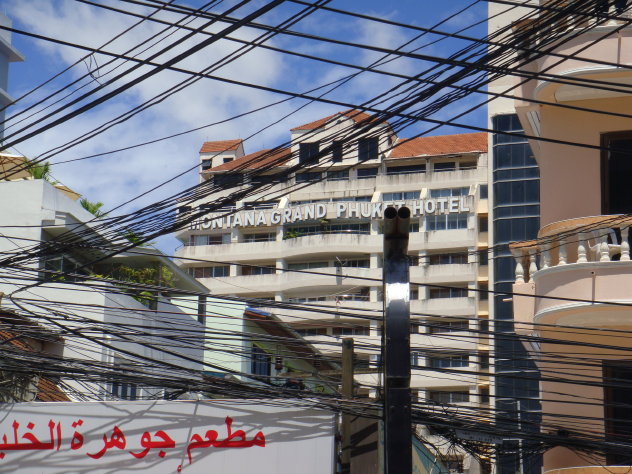 Montana Grand? Are we near Helena?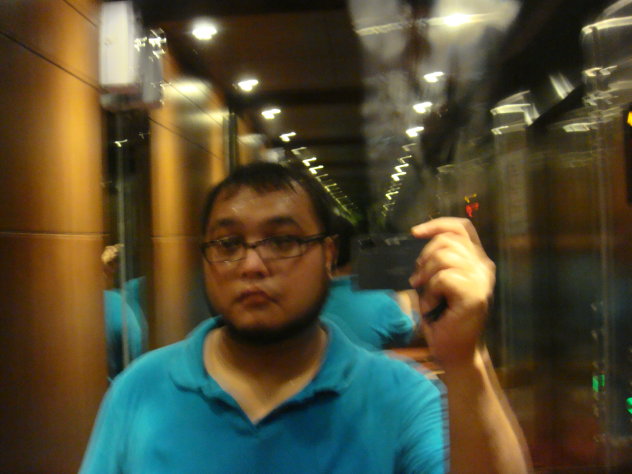 Somehow, we ended up finding the hotel. I was drenched in sweat.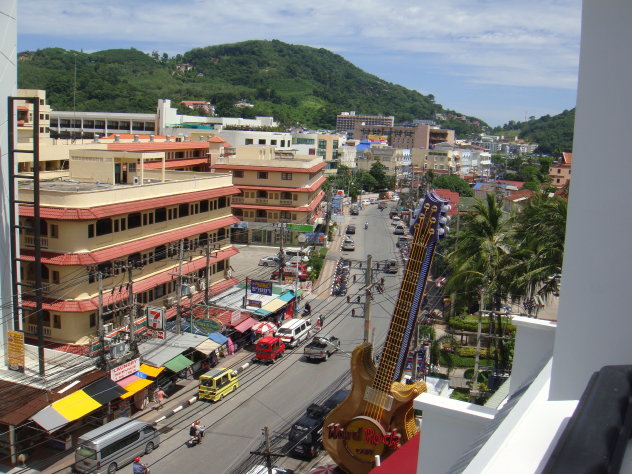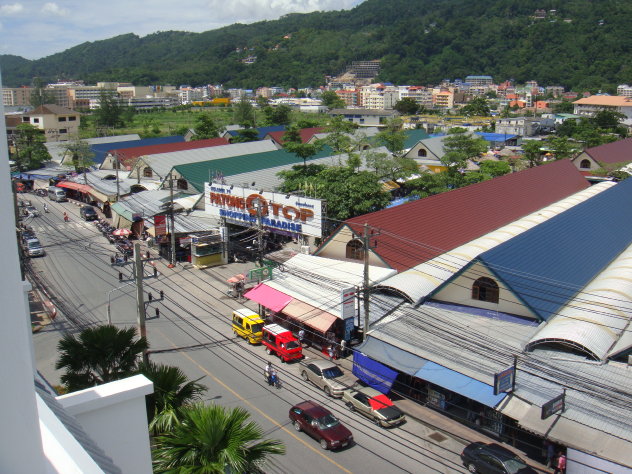 Took a shower, checked the map, looked outside for reference points.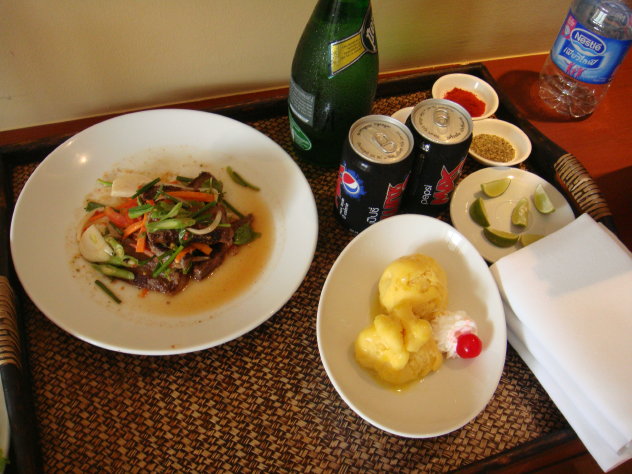 Relaxed and ordered dinner. Beef salad, mango ice cream, Perrier, Pepsi Max, and a bacon cheeseburger for the hell of it.
I had a lot of internetting to catch up on. They charged per PC for internet access, so I cheated by installing Virtual Router, a program that turns your PC into a wifi hotspot. I was connected to the hotel by ethernet.
——————————————————
15 June 2011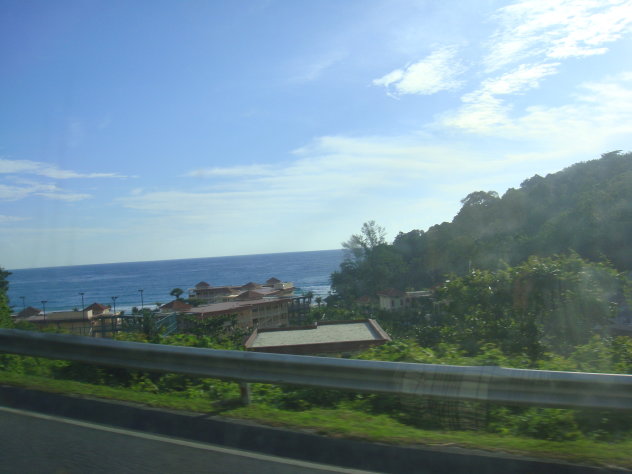 We got in the van to go do some sightseeing.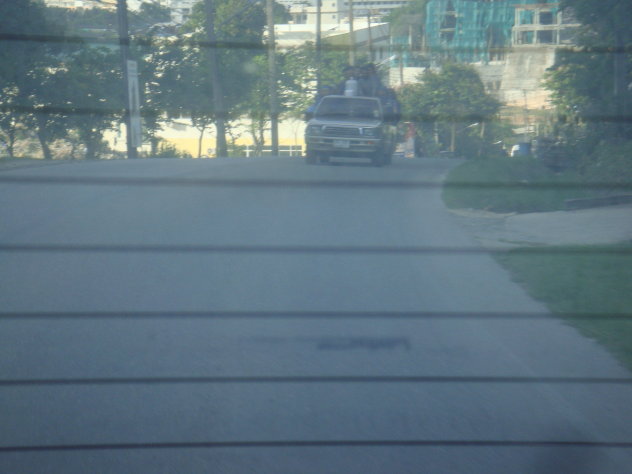 There has to be at least 20 people crammed into this pickup, and its trying to go up a steep hill.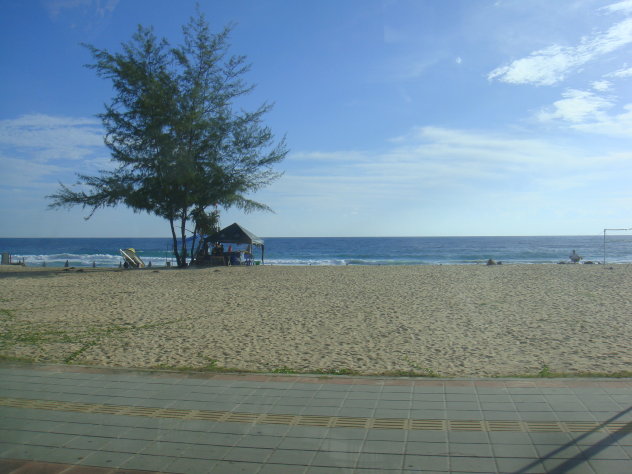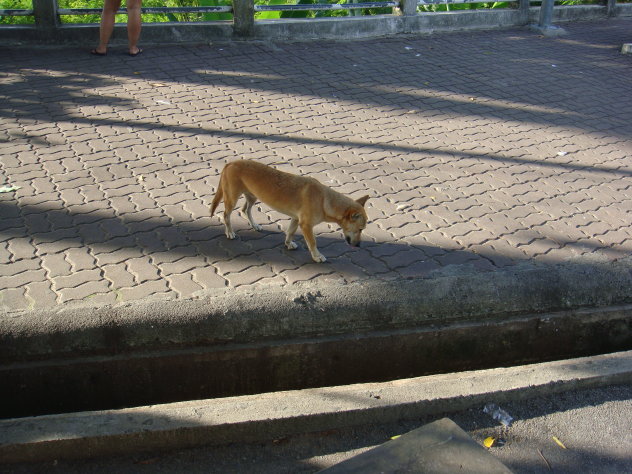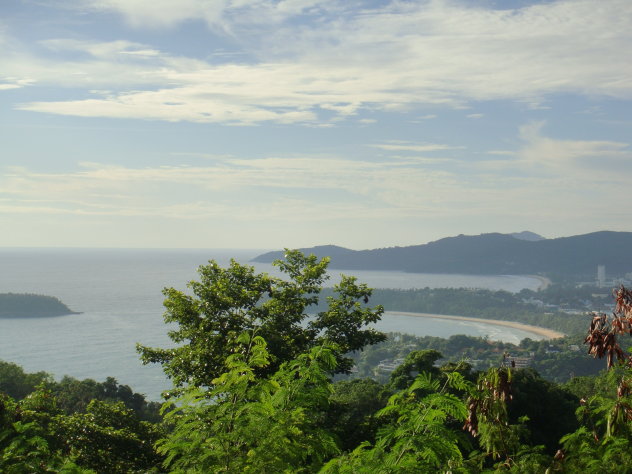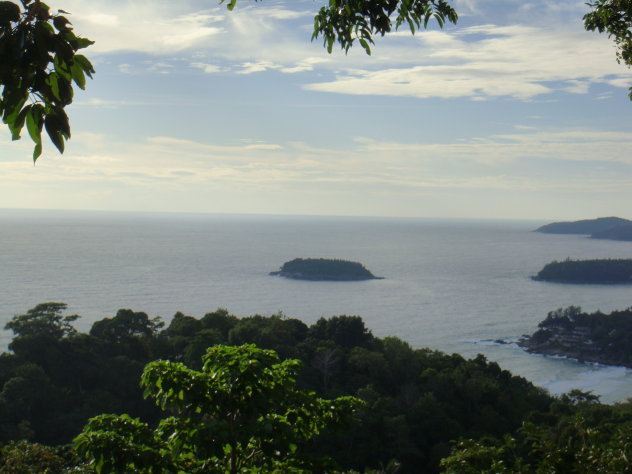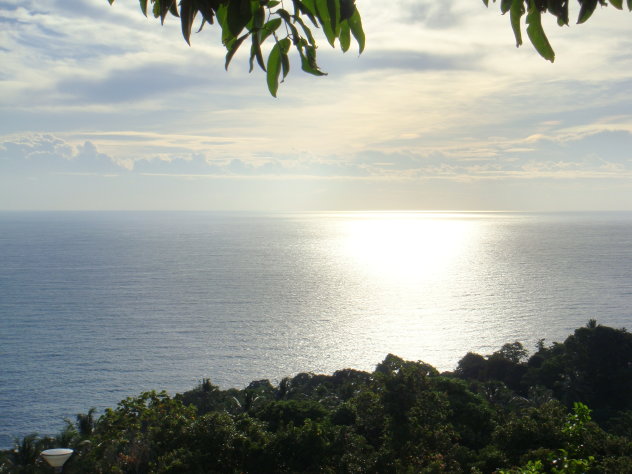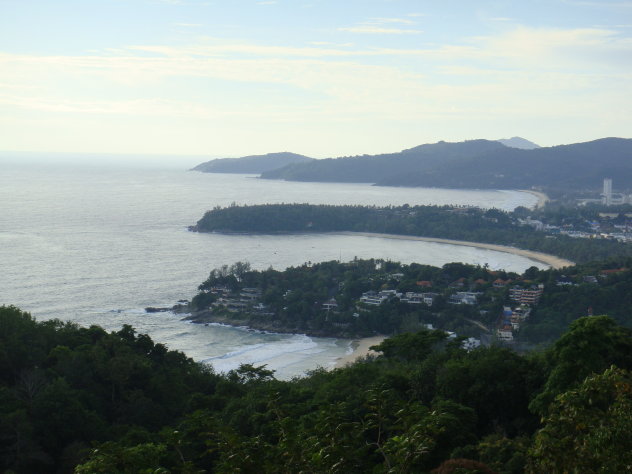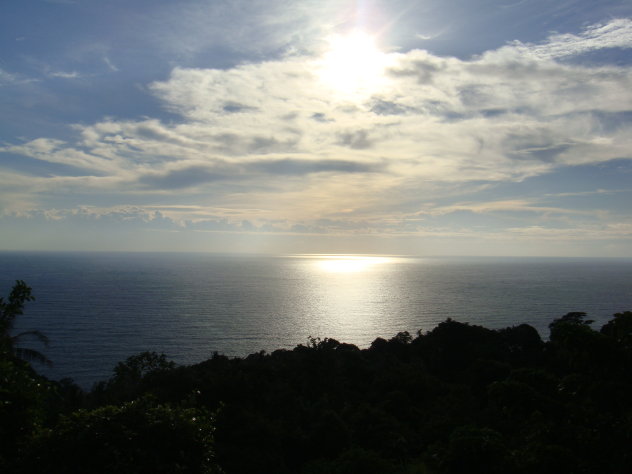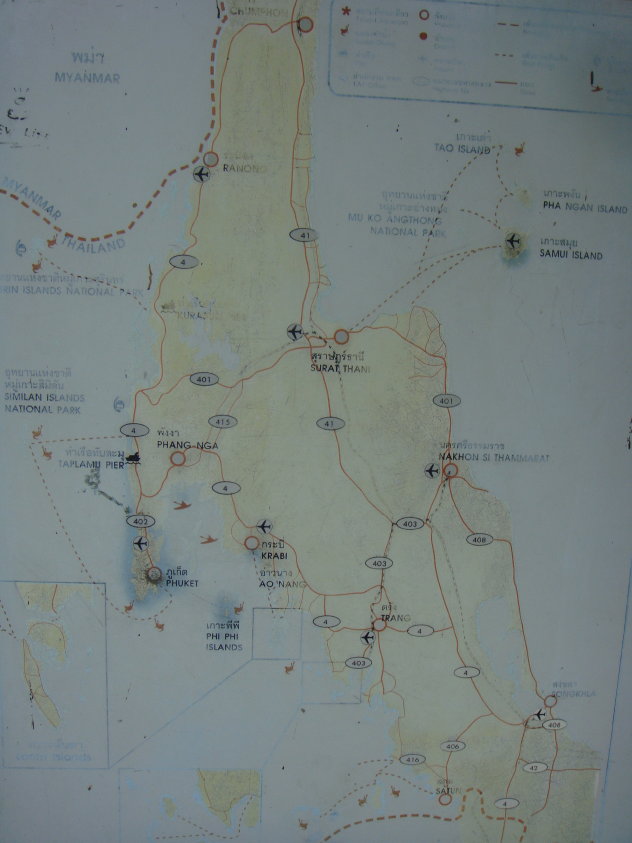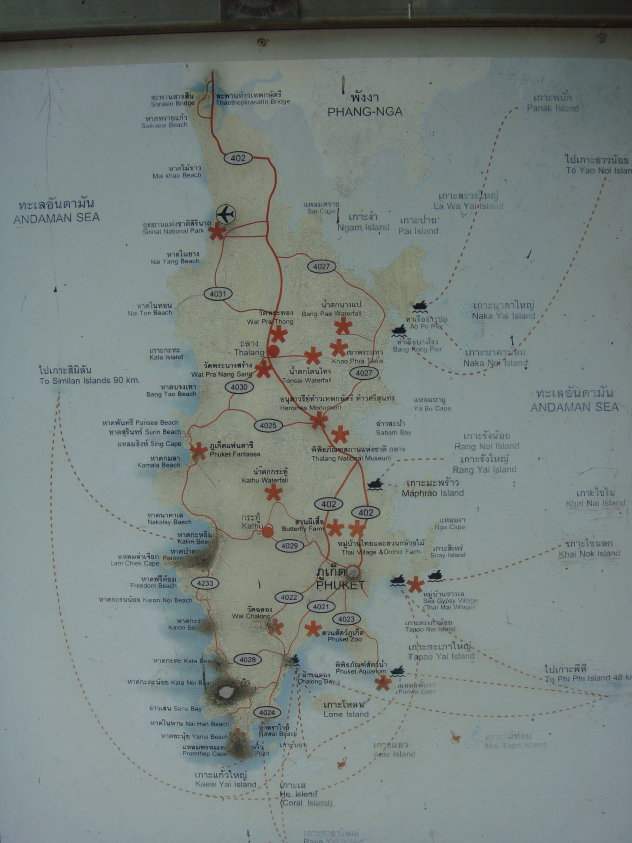 A couple maps at a view point we stopped at. There's islands and such.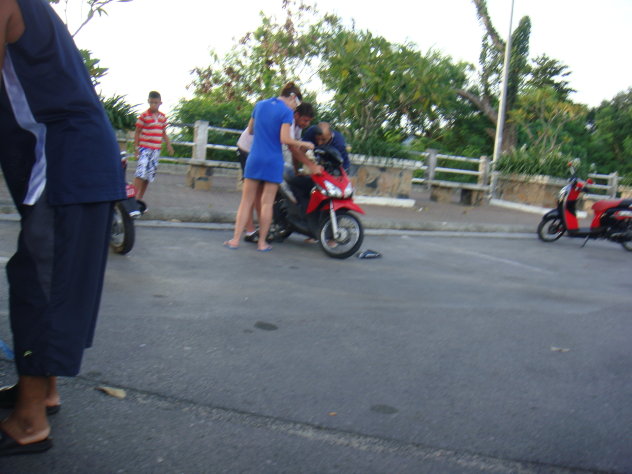 Hot girl's motorcycle broke down.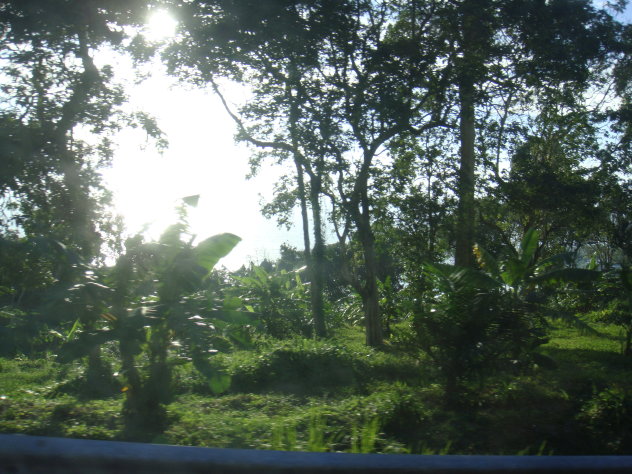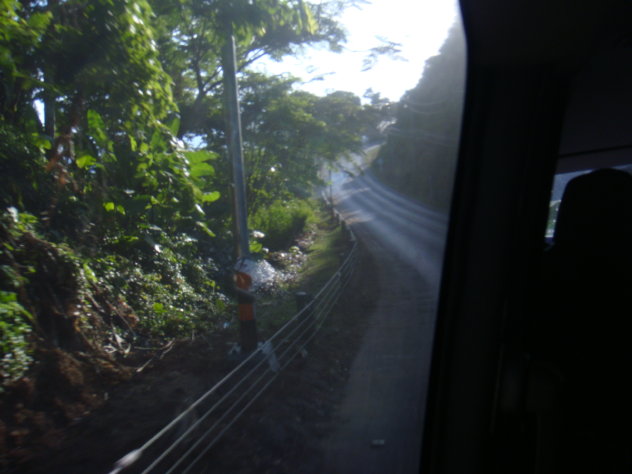 Winding roads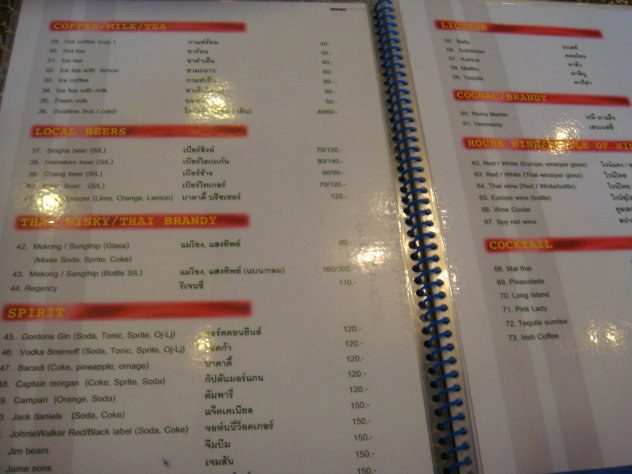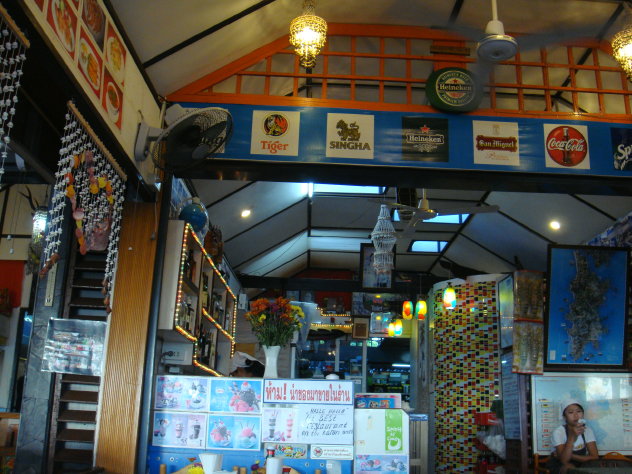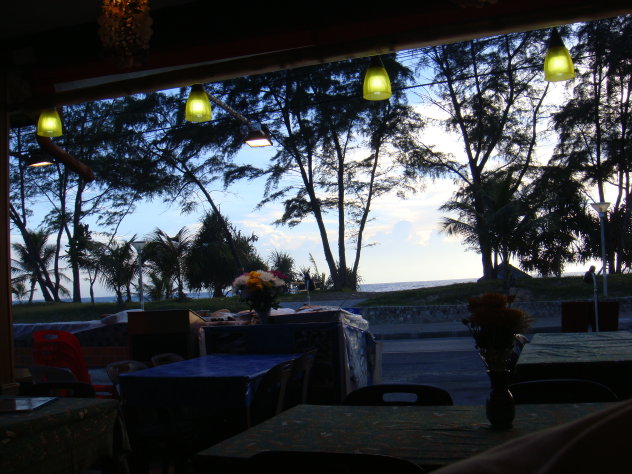 Stopped for dinner by the beach
Gin and soda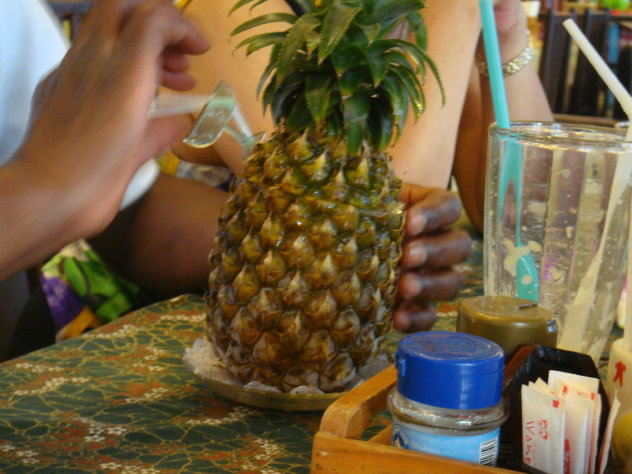 A pineapple drink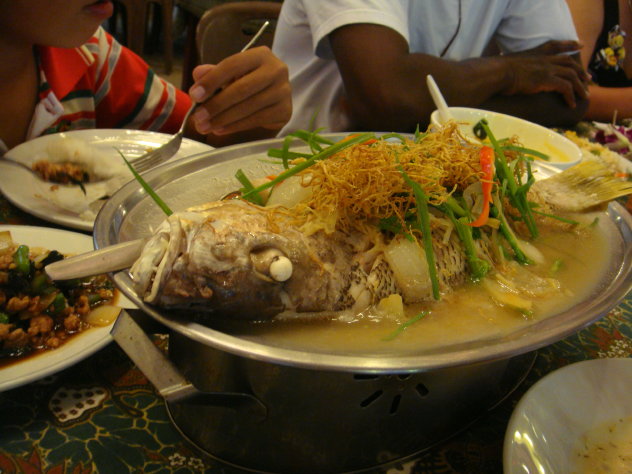 Fish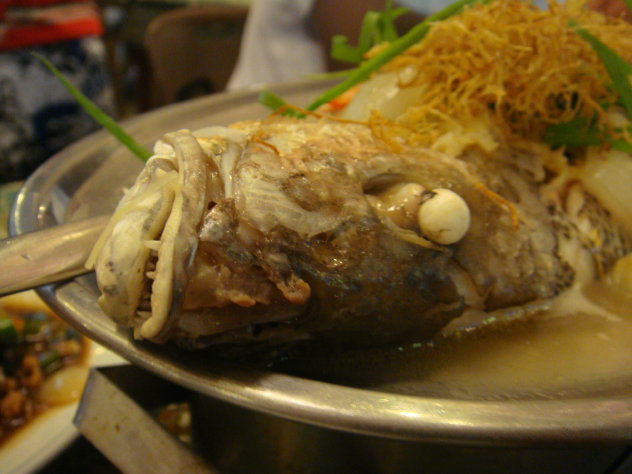 "Not going anywhere? Grab a Snickers"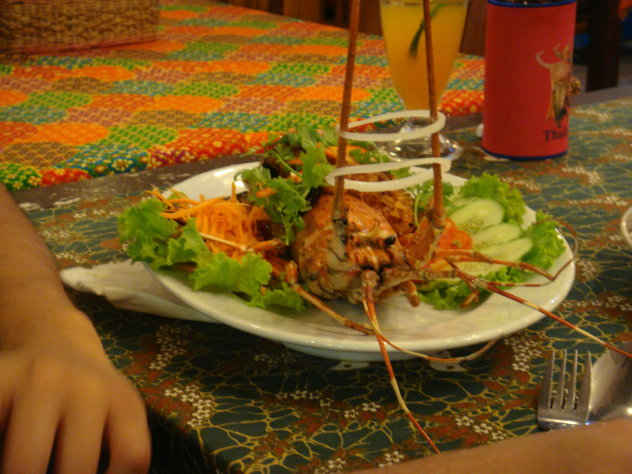 1kg lobster, $15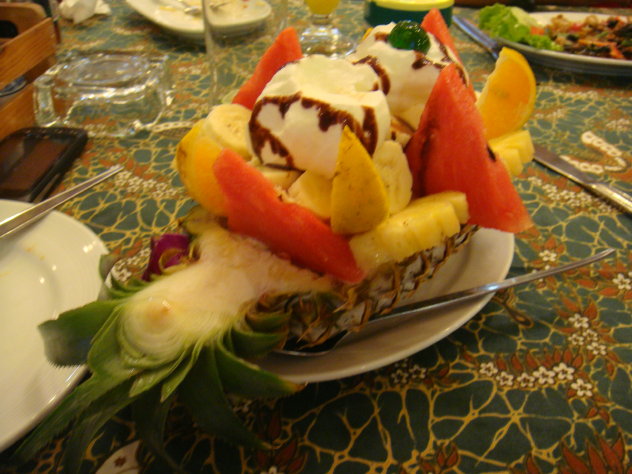 I ordered ice cream and got this pile of diabeetus. It was awesome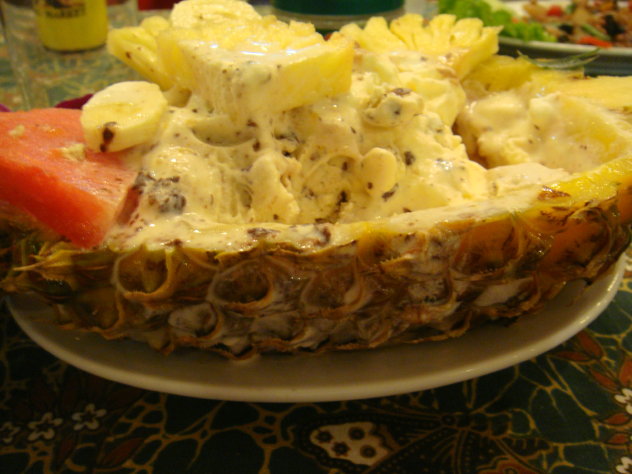 Progress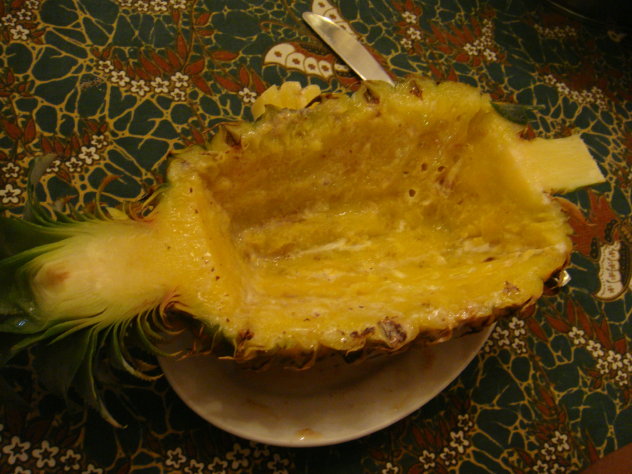 Completion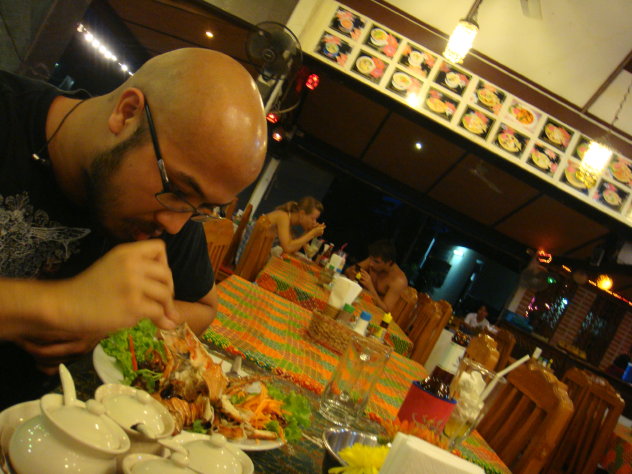 The girl over there has horrible posture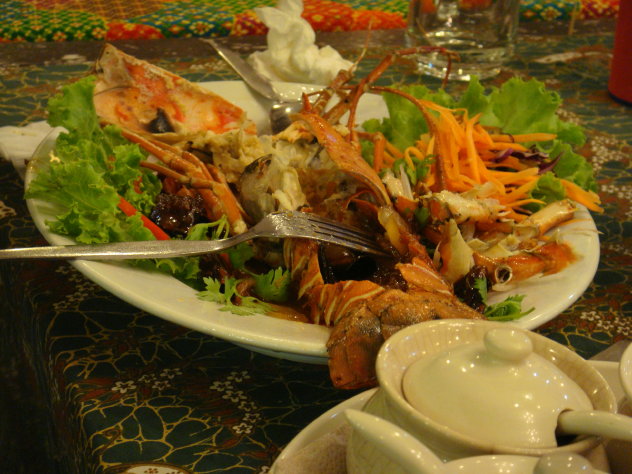 Completion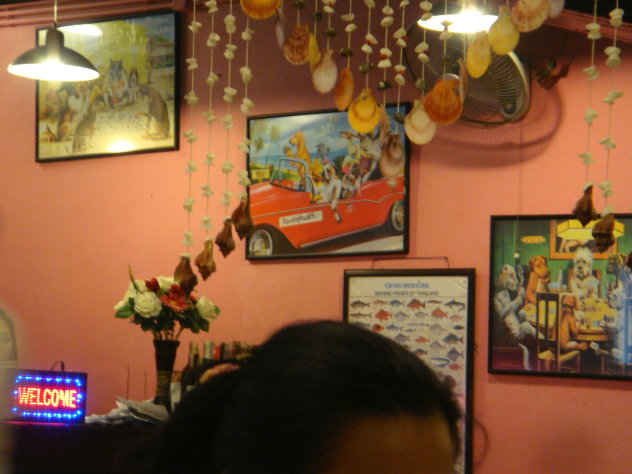 Dogs doing things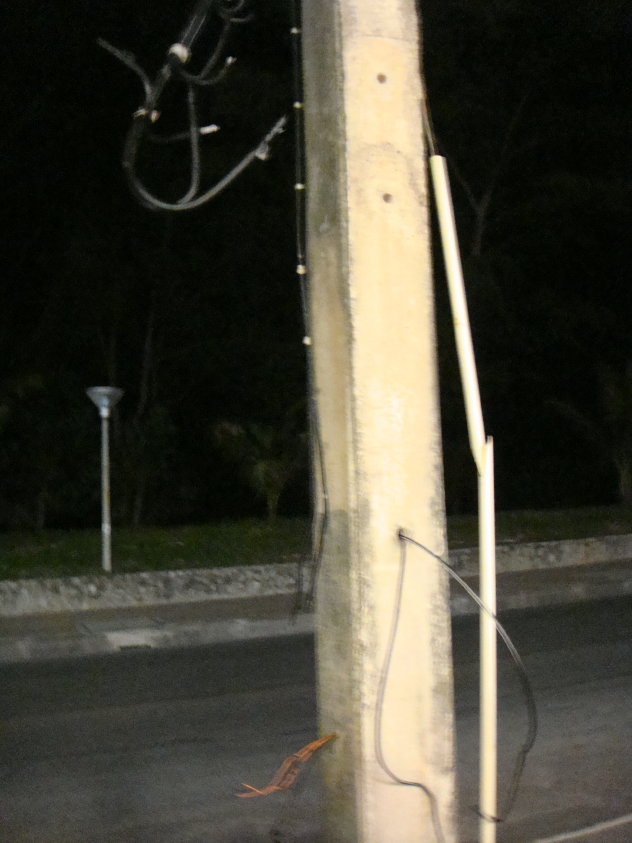 That cant be safe. Wires and such dangling everywhere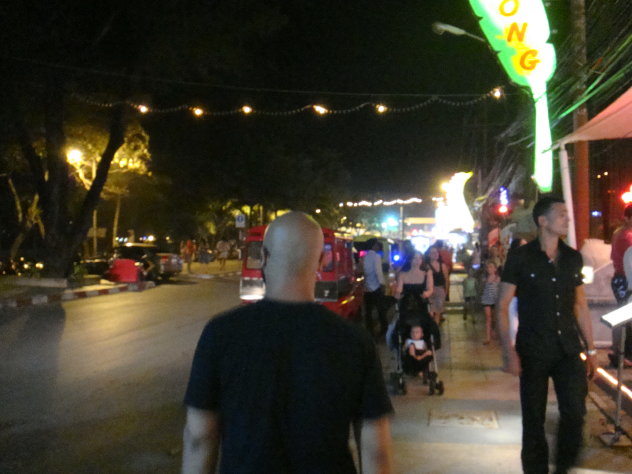 Left the hotel and walked to Bangla, the red light district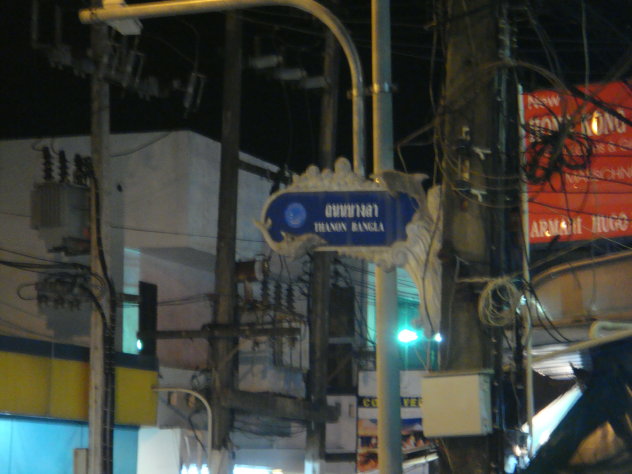 It doesnt get weird…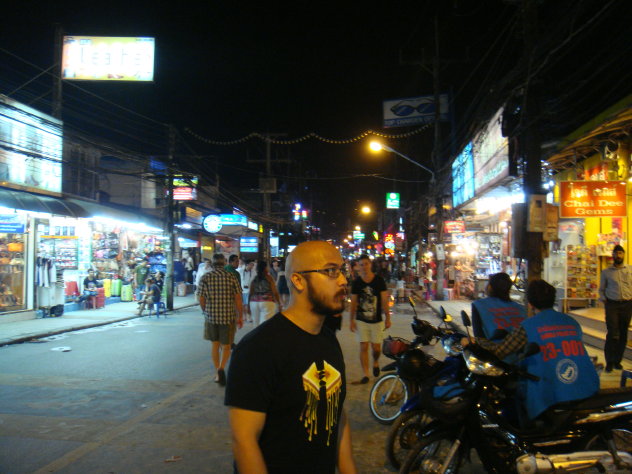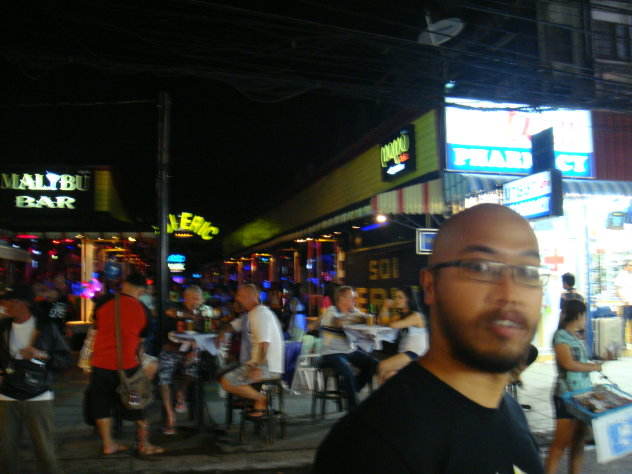 ..until you get further in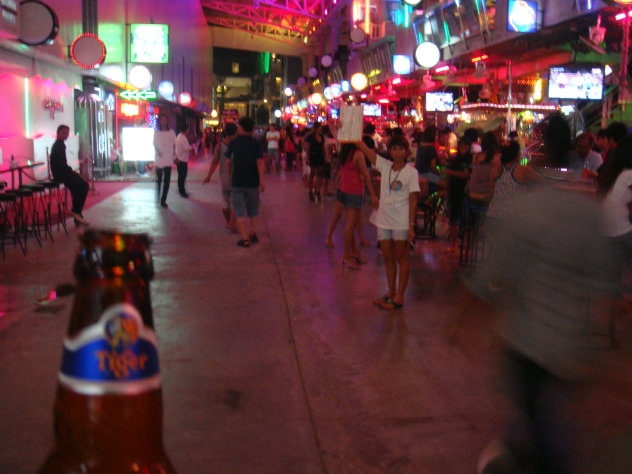 This guy got into my picture. He was holding signs advertising ping pong shows. If you dont know what that is, Google it at home.
Several convenience stores were selling beer, and we were able to carry and drink outside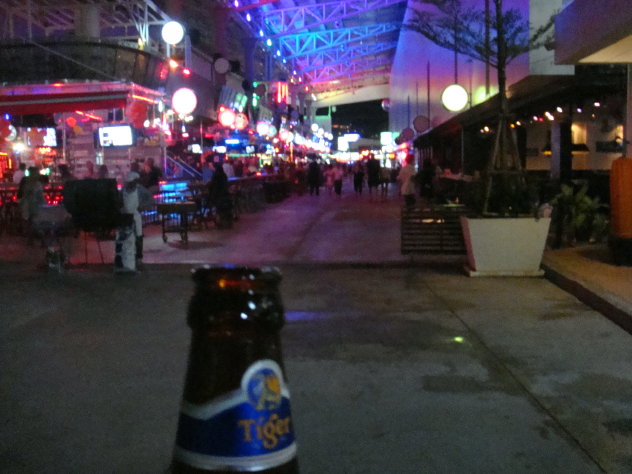 Off of Bangla were small streets lined with bars, go go clubs, massage parlors, "Husband Day Cares", and strip joints. Each one had a theme, one in particular, "Soi Crocodile," had nothing but ladyboys.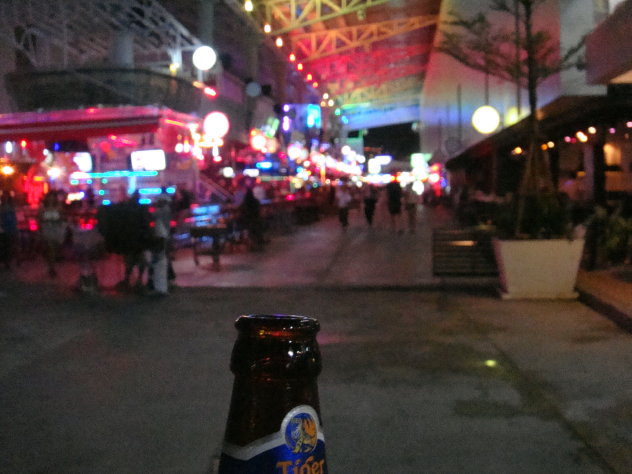 Tiger beer, by the way, tastes great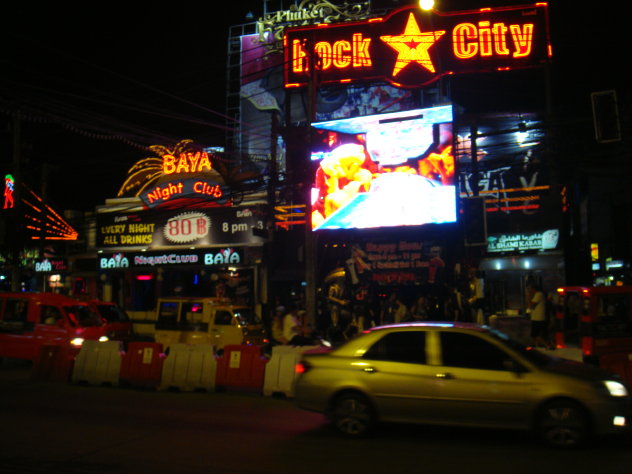 After a few beers I was like "HELL WHY NOT" and we ended up going down to the end one of these alleys to see a free ping pong show. Entry was free but the first beer was $16. Every drink after that was more reasonable at $5. We were treated to a shower show, some stage dancing, and… umm… insertion shows. I'll never look at a push pop the same way again. 😮
A hooker slid up next to me and started chatting me up. To disarm her a bit and eliminate the weirdness, I told her in perfect Thai that I was Thai-born and on vacation from America. She asked me to buy her a drink, so I did — she got us cold towels to cool off so I figured why not reward her for the service.
Then another girl slid up next to my brother. She looked much younger and had braces. 😮 The girl with the braces asked for a drink, but we declined.
I didn't want to wake up one morning in a bathtub full of ice and my kidney missing, so I tipped the hooker next to me (she had me slip the bills under her top, and things) and we left.
A European fellow sitting with his prostitute.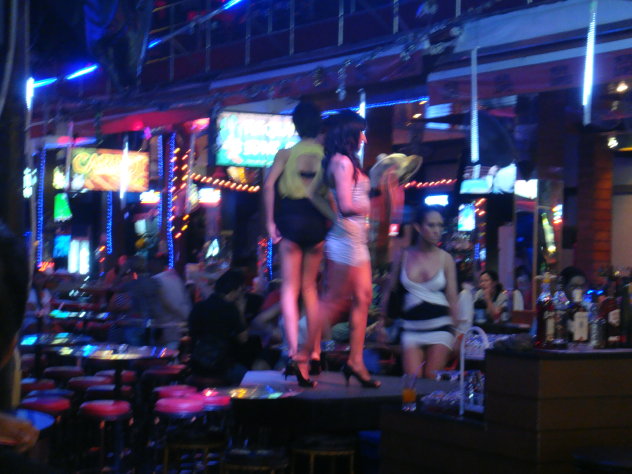 Girls dancing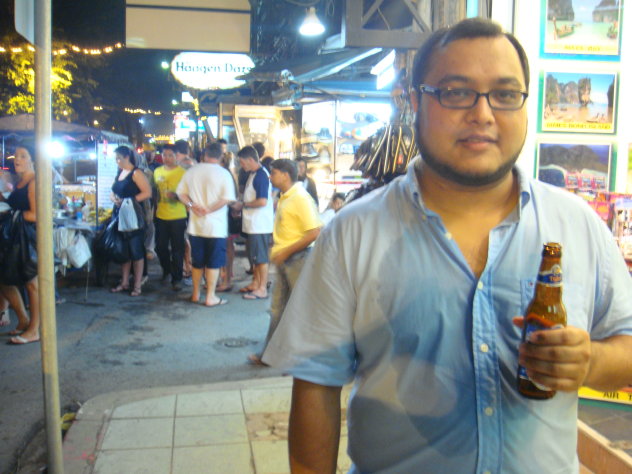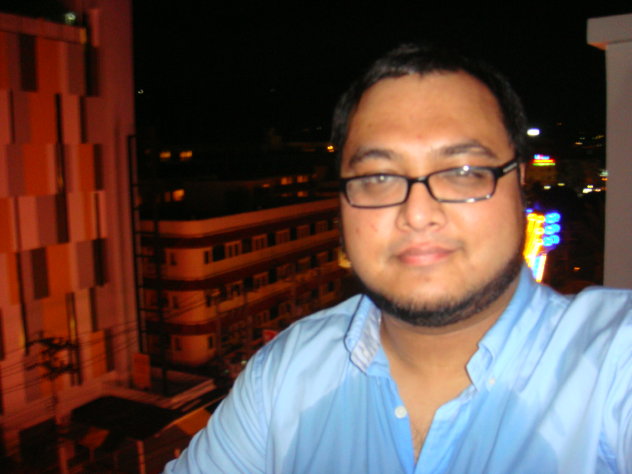 I was drenched in sweat and took a shower as soon as we got back to the hotel. We ordered pizzas for dinner.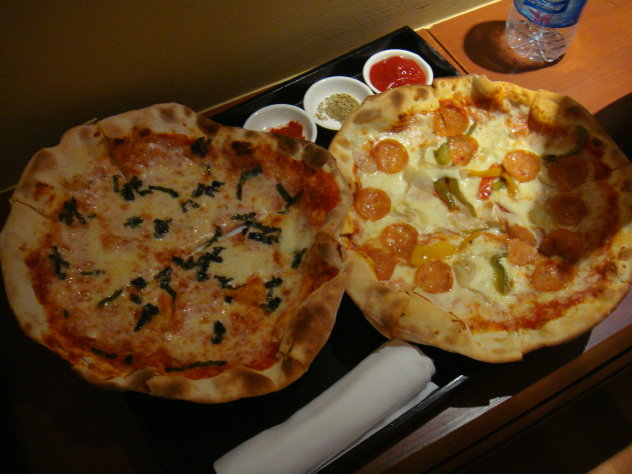 15 June 2011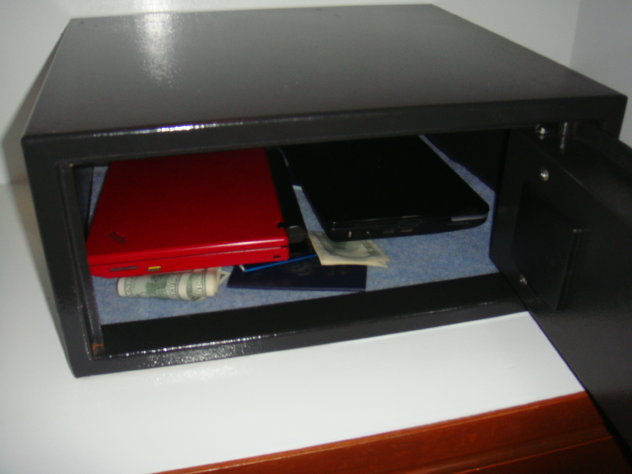 My brother and I put our computers and US cash in the safe and walked to the mall, Jungceylon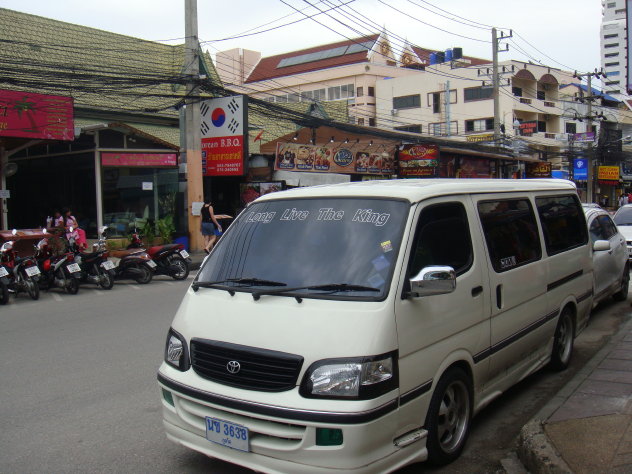 They love the king here, and insulting him is grounds for punishment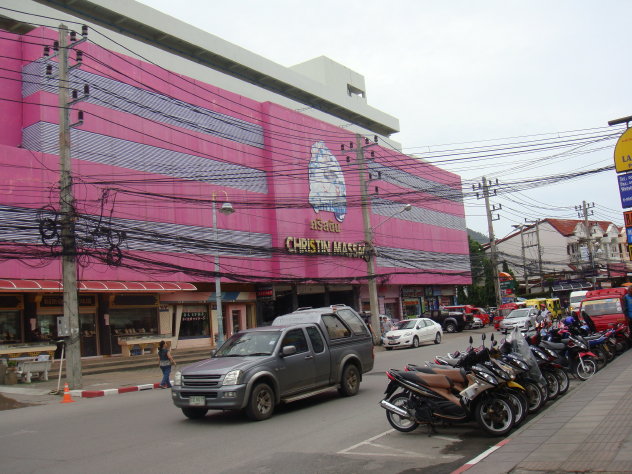 Cristin Massage is apparently popular with European and Australian visitors. From what I read, you go in and pick a girl from the "fish bowl", a glass cage where they all sit together. Pricing is based on age. You then go to a private massage room upstairs where she bathes you by hand, then performs a "full contact" oil massage on an inflatable mattress. Then you move to the king bed where the sex is had. Pricing ranges from 1500 to 2000 baht ($50 to $80). Supposedly, they're a bit inconsistent with condom use. I imagine the building to be swimming with HIV.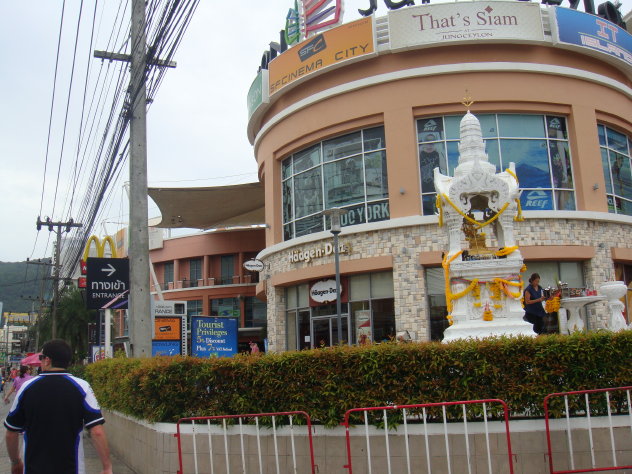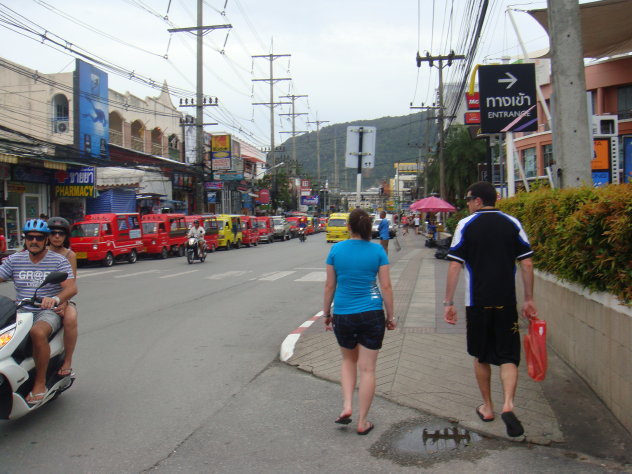 We arrived at the mall. The closer you get to Junceylon, the more white people you see.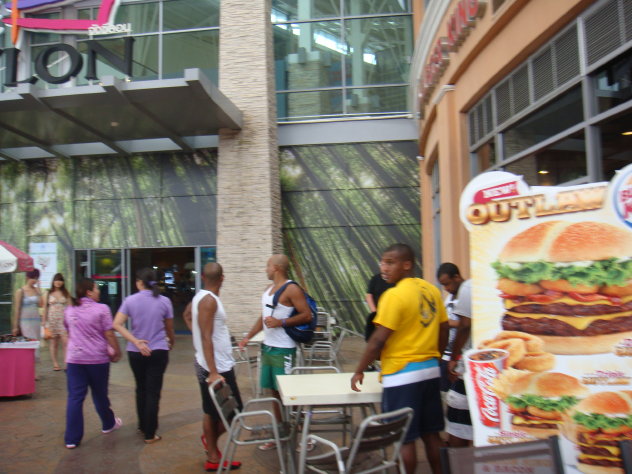 I cant imagine many locals having the Outlaw burger.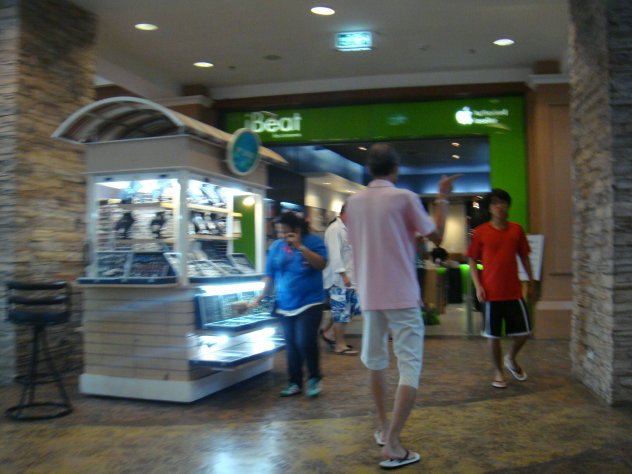 A knockoff Apple store
Looks like West County Mall to me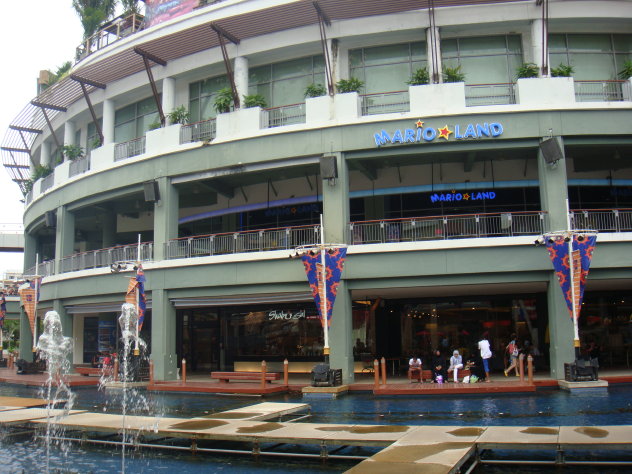 They do a fountain show at 7pm and 9pm, inspired by The Bellagio in Las Vegas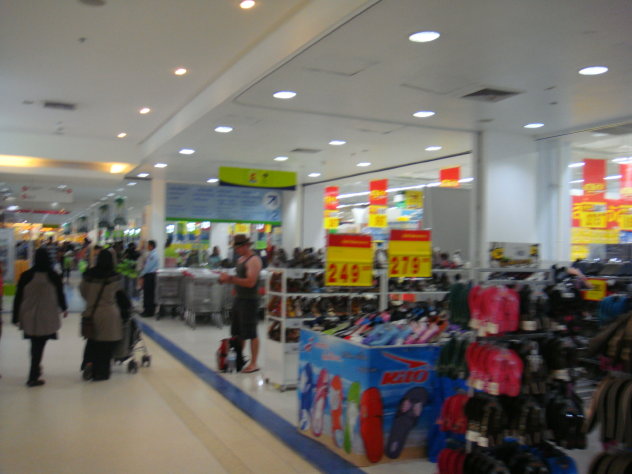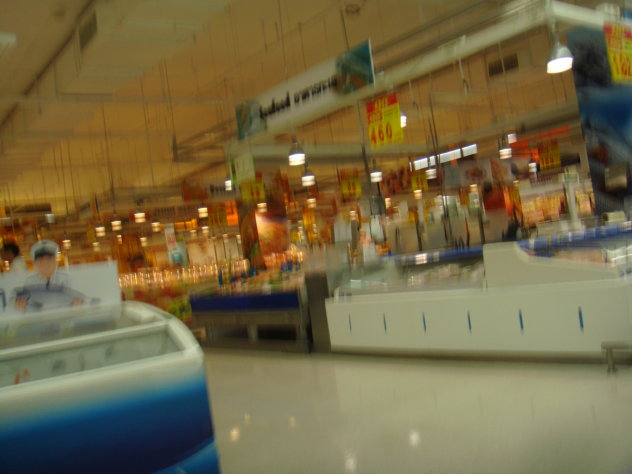 Big C, a large multilevel department store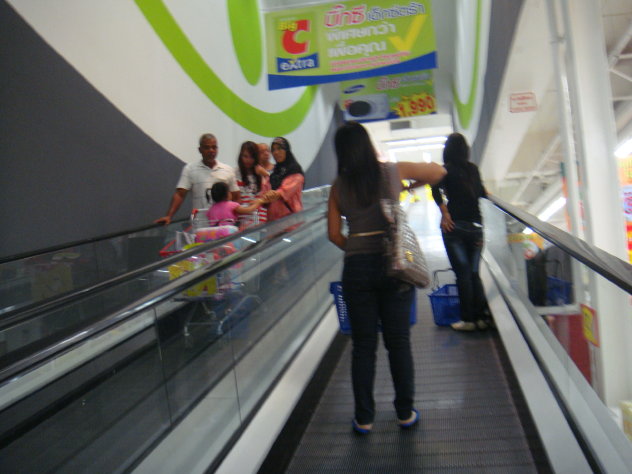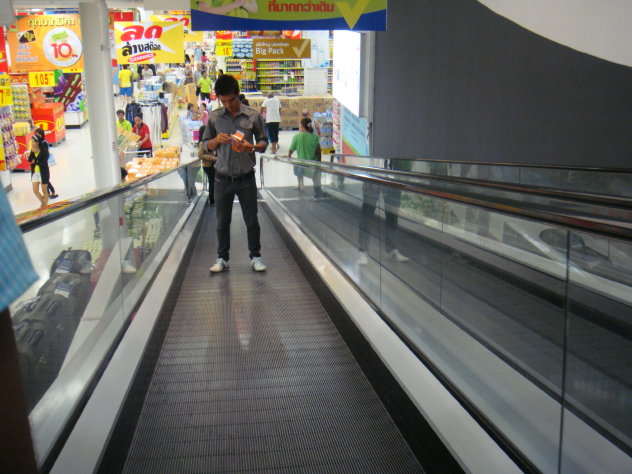 Funny escalator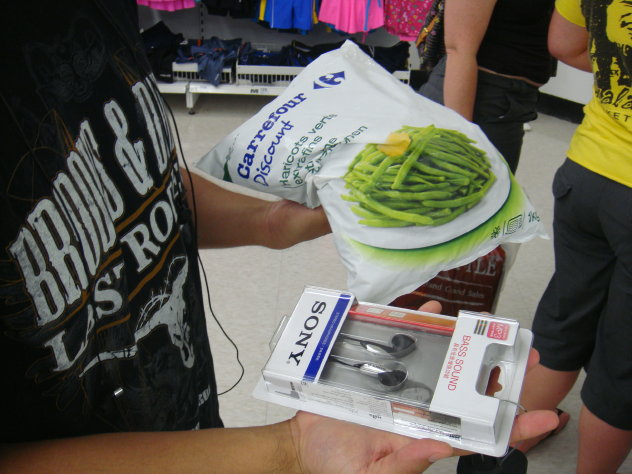 My brother bought headphones. We eagerly needed vegetables for regularity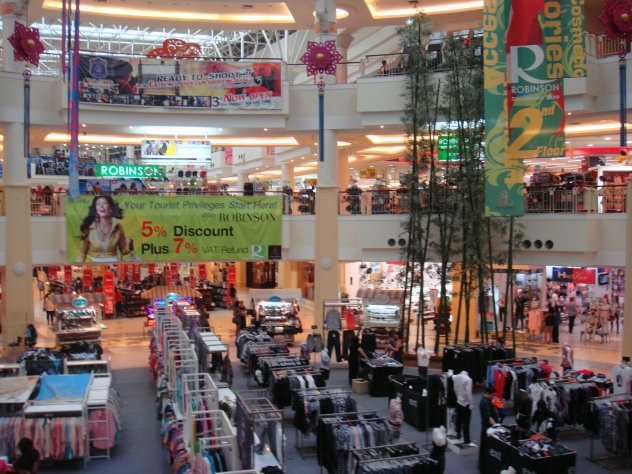 There wasn't much to eat in the mall other than fast food, and we thought it would be silly to spend a lot of money on the mall's Thai restaurants. Curiousity was killing me, so we did the douchey tourist thing and went to McDonald's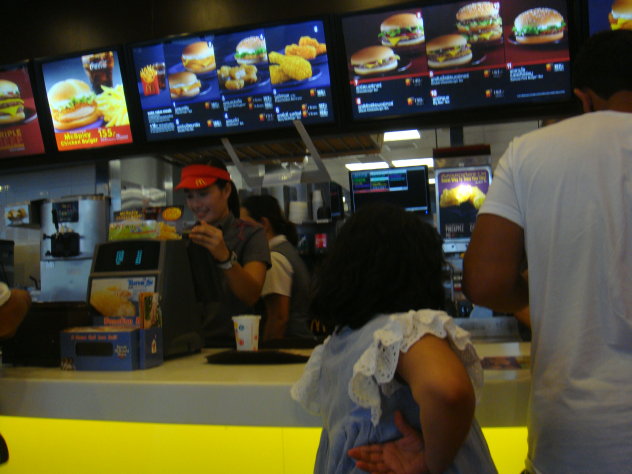 Laminated menus on the counter got around the language barrier by letting people point at what they wanted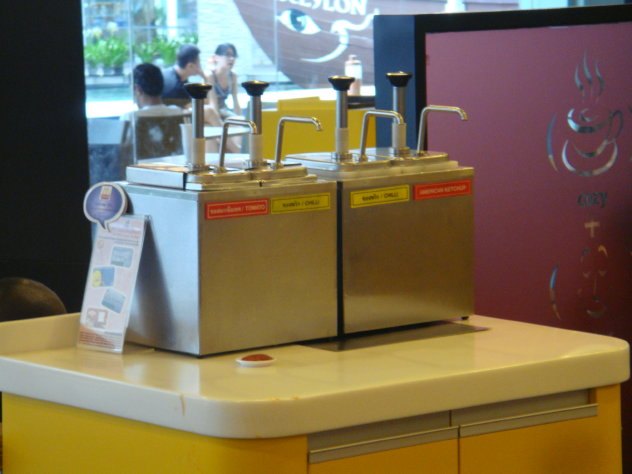 Tomato, Chili Sauce, American Ketchup — Tomato and Ketchup were the same thing.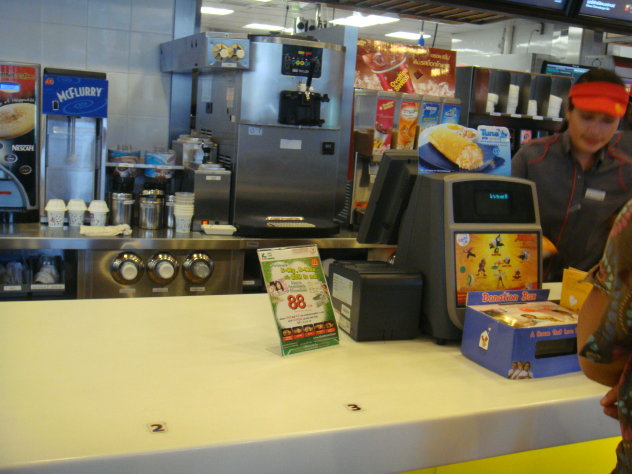 Among the pie flavors is tuna.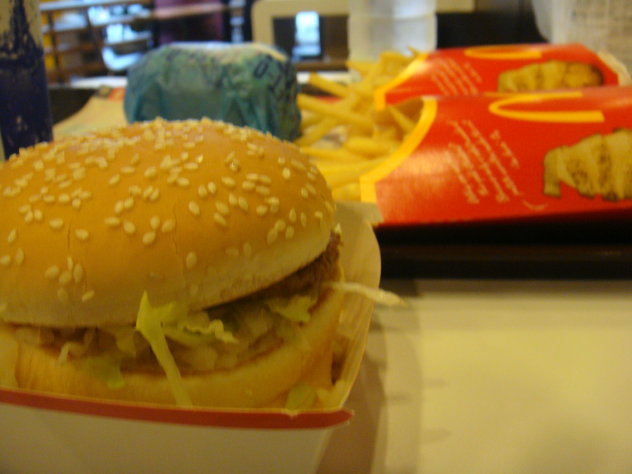 I ordered a Big Mac which comes just one slice of cheese to keep it under 500 calories.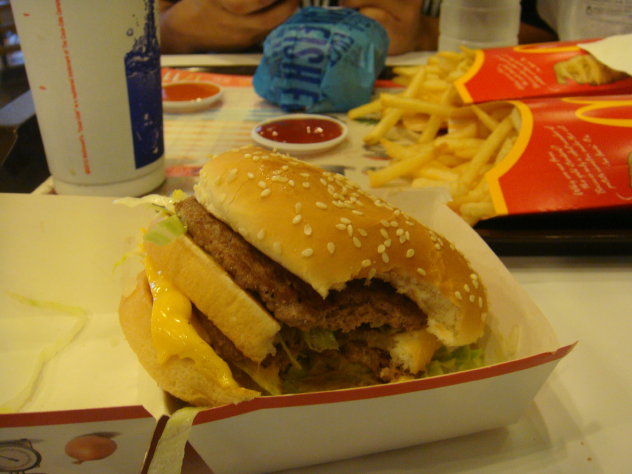 The potatoes tasted different. Good, but different.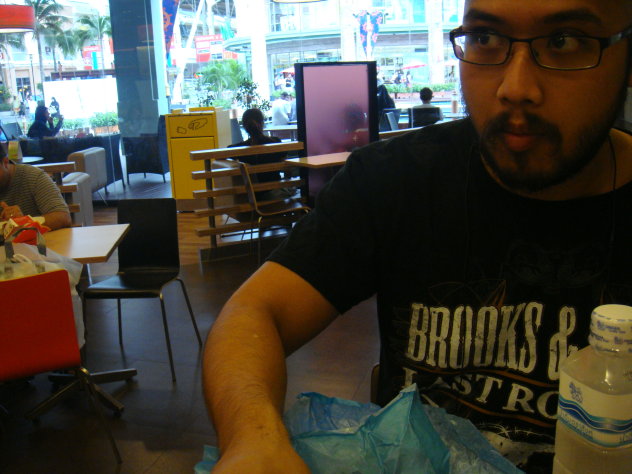 My brother wore his Brooks and Dunn t-shirt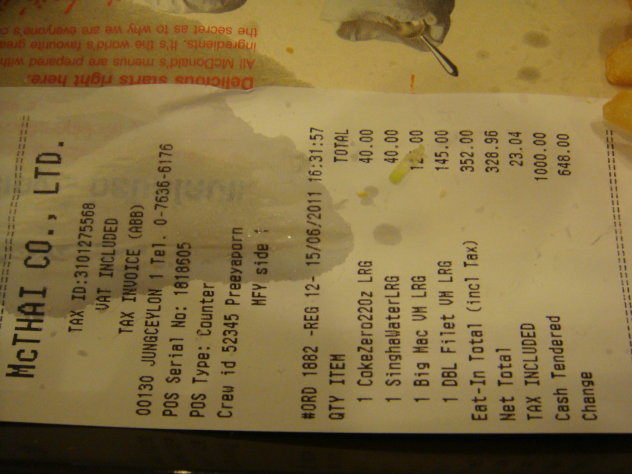 Total was $10 for two combo meals: one Big Mac and one double filet of fish.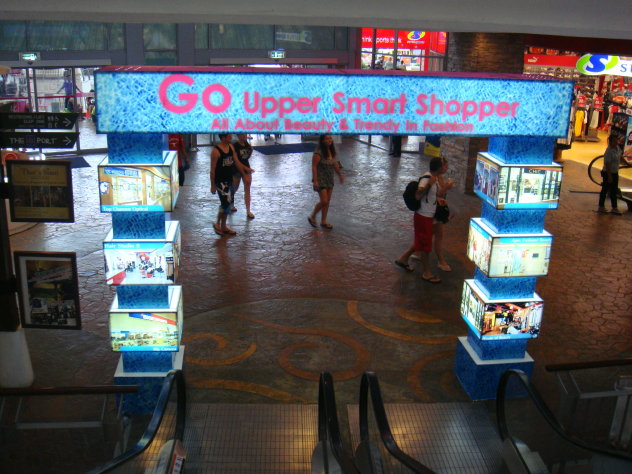 "GO UPPER, SMART SHOPPER" — Apparently people needed convincing to use the escalator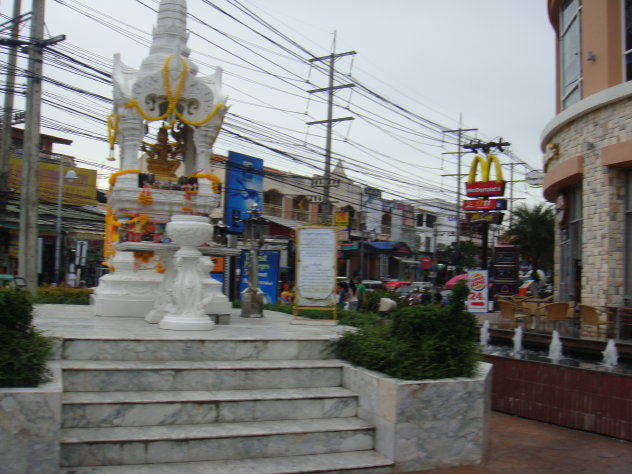 Religious statues at the mall.
We ran into two girls, one Australian who said she studied in Missouri and one Australian. After some friendly conversation I folded my arms and waited for their pitch. They were handing out drink coupons for a club called "Seduction". They promised it would be free of hookers and ladyboys.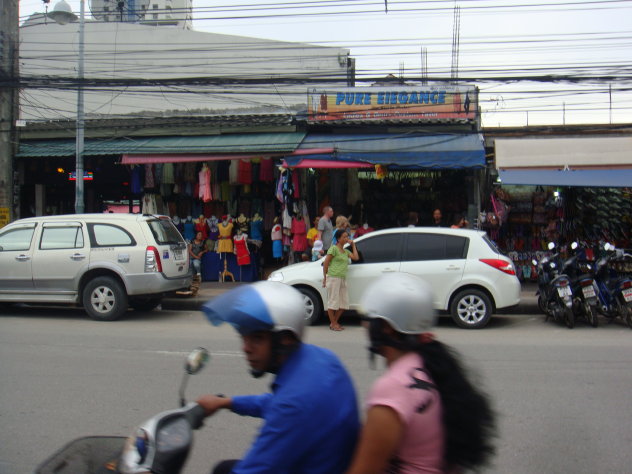 Lots of suit makers and tailors. Last time I was here, in 2006, Nissan made a huge deal out of the new Versa (known locally as Tiida), but its apparently been a flop. I've seen two here with Chevy Optras, Chevy Cruzes, Honda Civics, and Toyota Corollas making up the rest.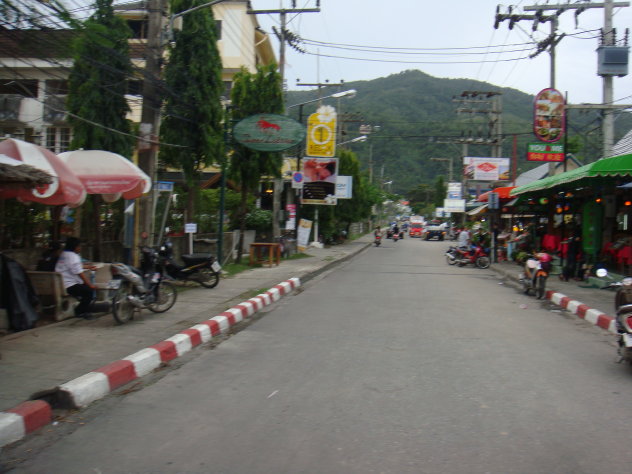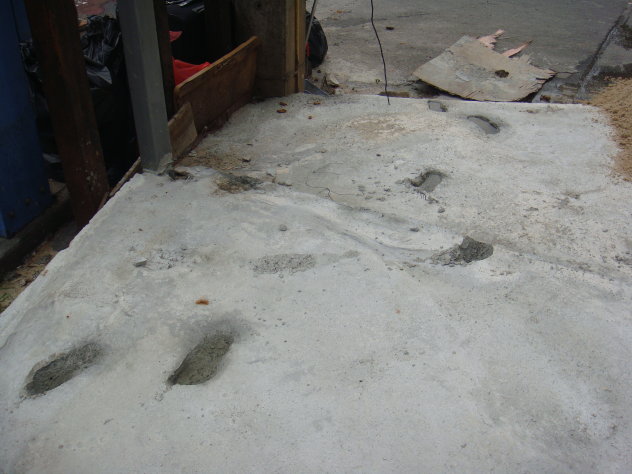 Oops, concrete problem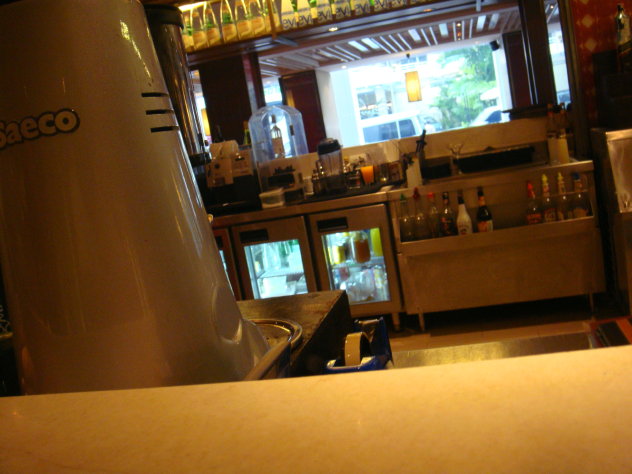 We arrived at the hotel (1.4 km away) and ran into my mom in the elevator who told us it was happy hour, so we headed down to the bar and ordered a couple margaritas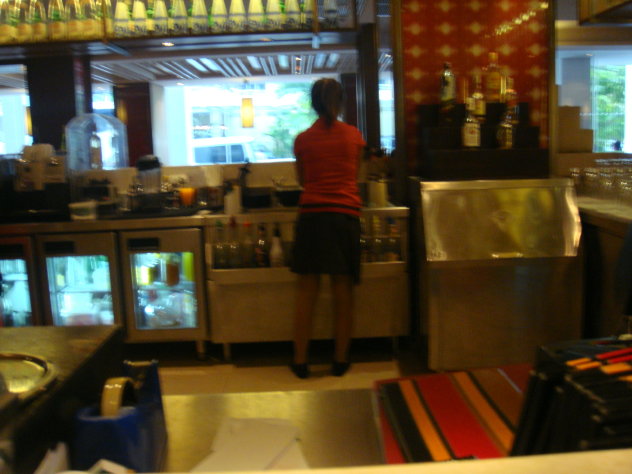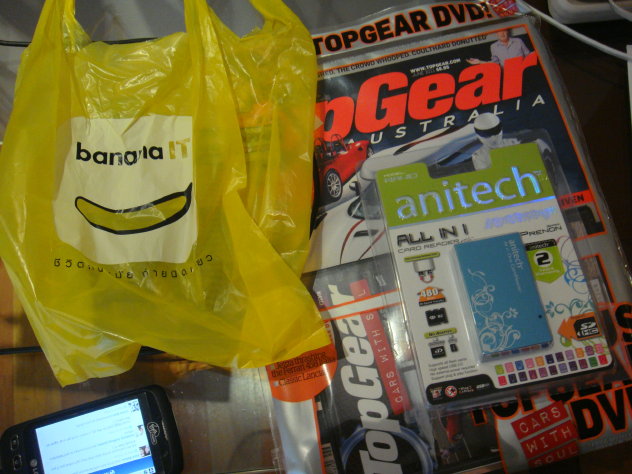 My mall purchases — a memory card reader (my fourth!) and a rare issue of Top Gear Australia with a free DVD! The articles and reviews are written by both the TGUK and TGOZ hosts, and the measurements for power and torque are all in kilowatts and newton-meters. The memory card reader I brought from home died, then the two I bought from Lotus died, so a shop called "Banana IT" had one, and we'll see how long this lasts.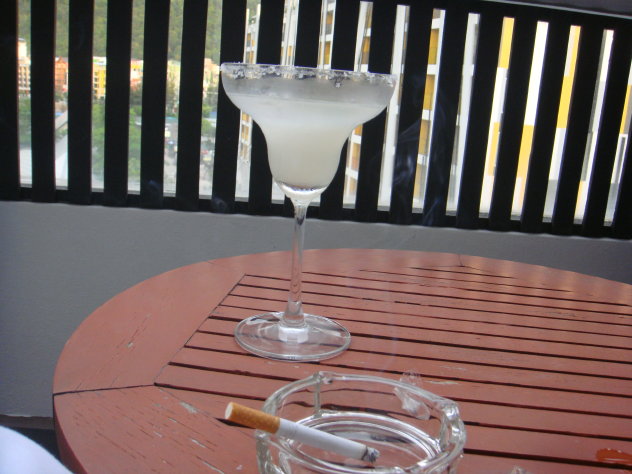 Enjoying a margarita.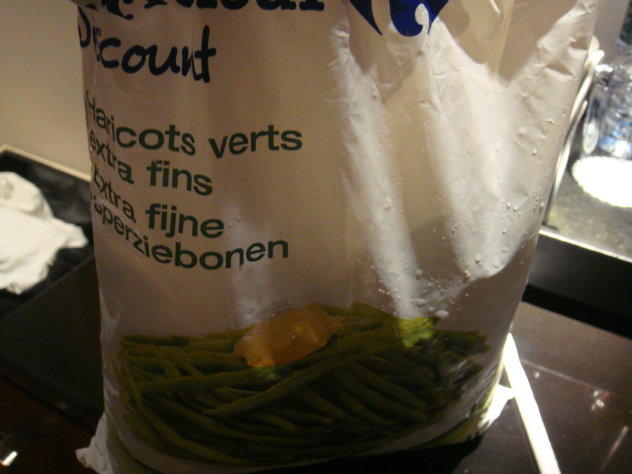 TIME FOR GREEN BEANS. 1 kg was about $1.15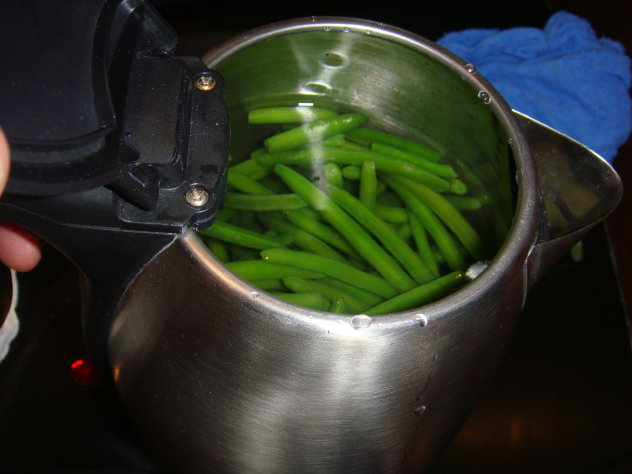 Placed them in the coffee pot with water and they were done in minutes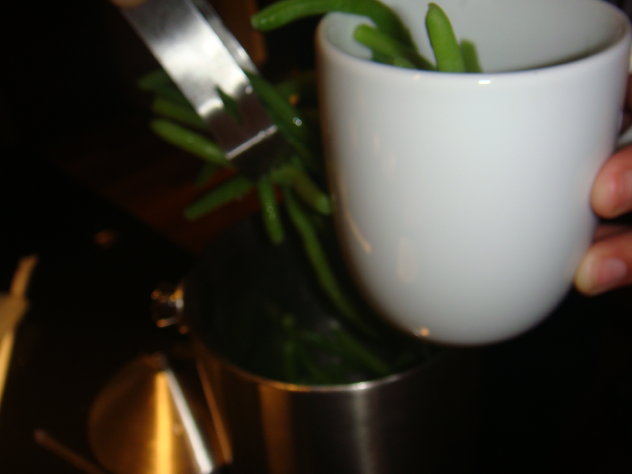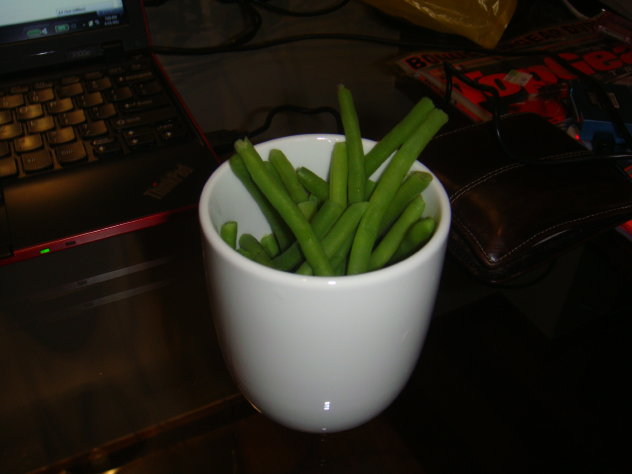 Used the ice tongs to remove them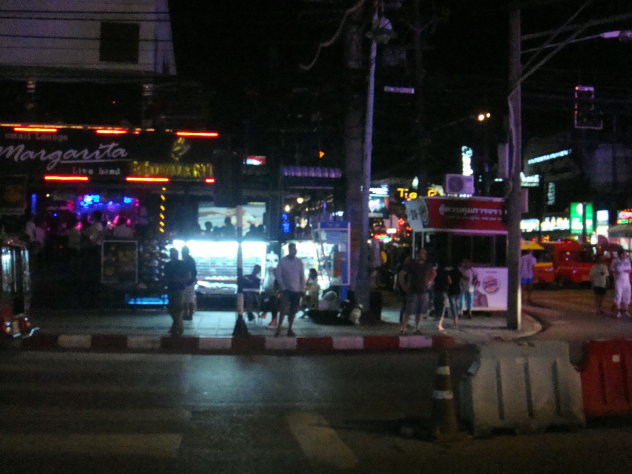 Later that night we went back to Bangla and checked out the expat pubs where all the Europeans drank.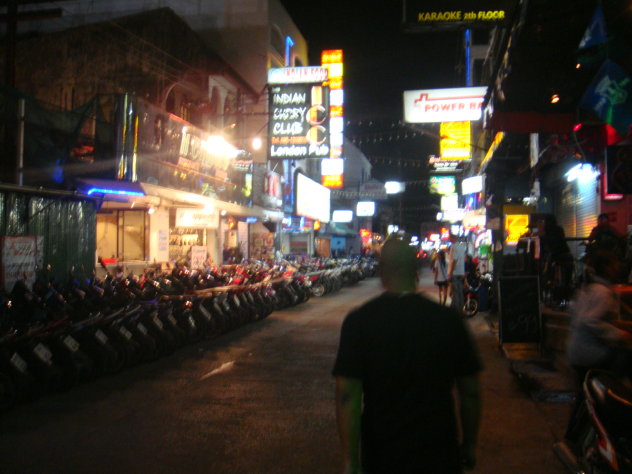 Most of them were empty, but it was a Wednesday night.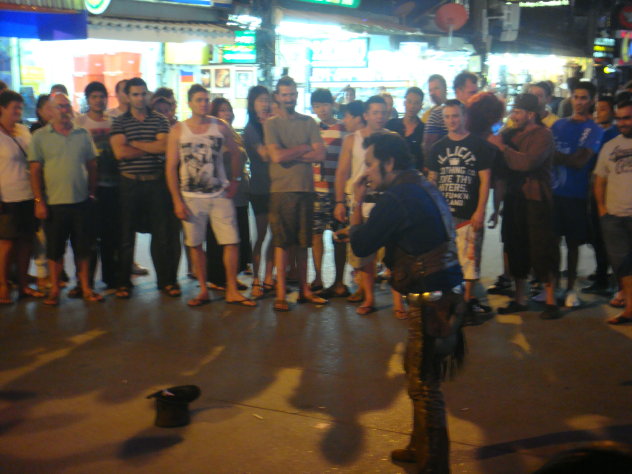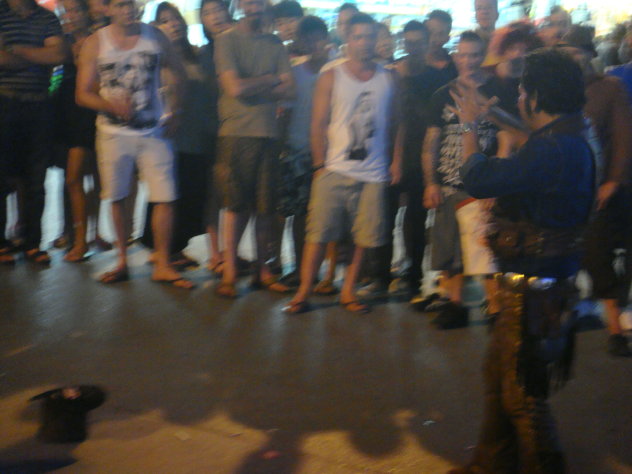 Some shitty magician

Fast Tube by Casper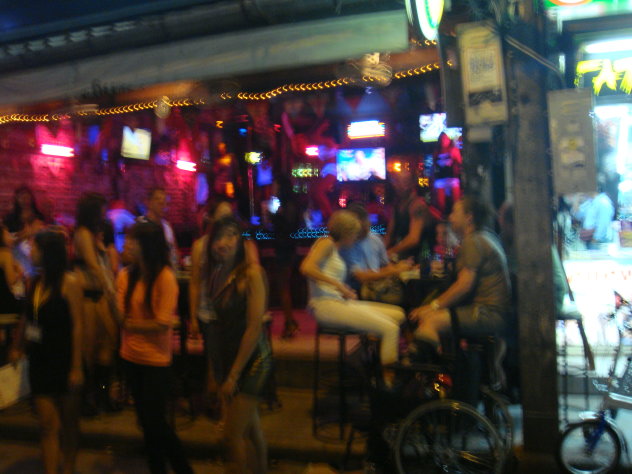 Another go-go bar. Supposedly, the bars that get any business at all have regular hookers. To take a hooker home, you have to pay the bar a "fine" in the amount of about 15 dollars or so. Then, you have to find a room. The higher end hotels disallow prostitutes from coming in because of theft and crime concerns, or they will require you to show her ID in case you're robbed. This is why so many bars and massage parlors (I later learned) have rooms for rent upstairs, usually about 10 bucks. So for $15 to the bar, $10 for the room, and $50 for an entire night of 'boom-boom', you can go home with a venereal disease as a souvenir.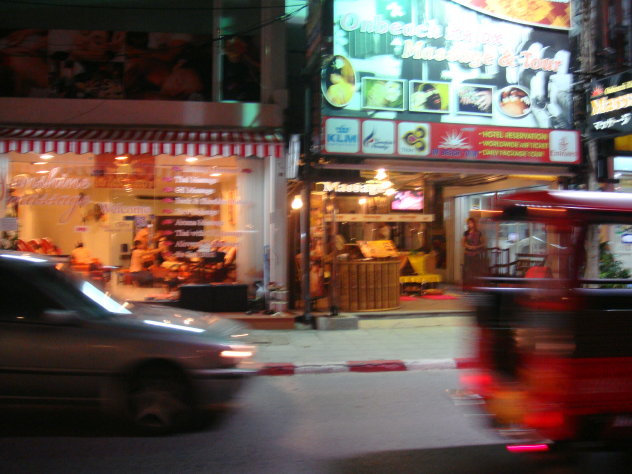 A massage parlor. These places are PUSHY. The masseuses are all hookers. I almost elbowed a hooker in the face for being so damn aggressive with her sales pitch. The girls stand on the curb with signs for prices including foot, back, oil, and facial massages. Then they say "massage, massage, massage" over and over. If you ignore them, they'll run up and grab your arm. I said "NO!" and my brother goes "DONT FUCKING TOUCH!". I jerked my elbow backward to get free and almost hit one in the nose.
Passing them on the street later on, I noticed some of them saying to each other "That guy said no, dont touch" in Thai. These massage parlors all call each other to set pricing and probably to report creepy customers who take things too far (whatever the hell "too far" means in prostitute jargon), and I imagine they also got the news that some tourists dont like being grabbed.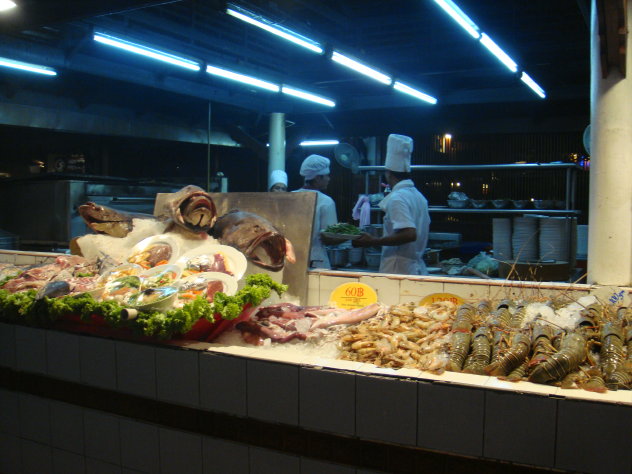 Fish markets are still open at 11pm.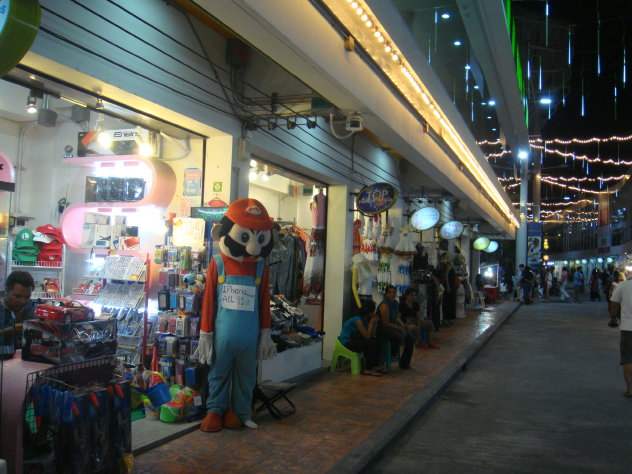 Mario appears to have been hung himself after being forced to sell iPhones.
This quiet road off of Bangla was like an oasis of peacefulness in the middle of all the bars, strip joints, and clubs. The street was clean with snowfall LEDs and gentle lighting.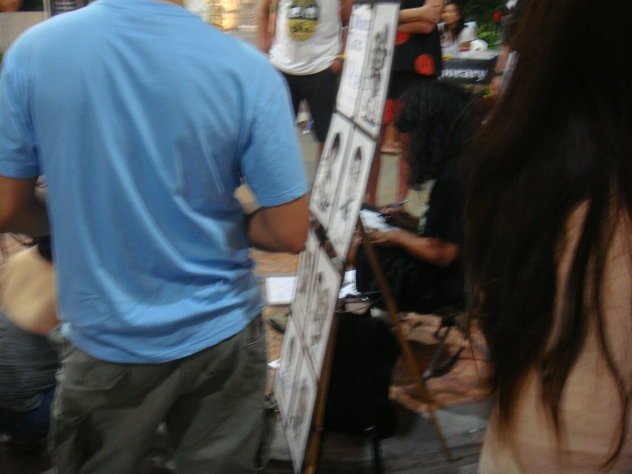 Some guy drawing pictures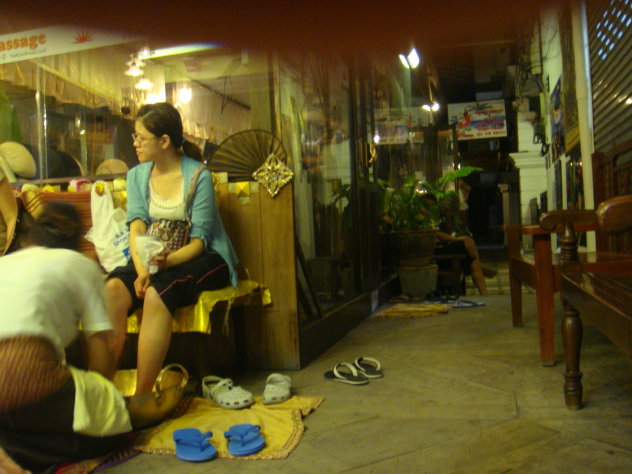 After miles of walking, we did finally go to a massage parlor, a legitimate one that guaranteed no funny business. You can tell the proper ones by the lighting and the open windows where you can see everything. We each got a Thai massage for just $13 for an hour.
After washing our feet they had us go upstairs to a quiet room with relaxing music and air conditioning. I was worried at first, but the customers were separated by curtains not walls, so it was legit. I was also worried because our hostness was a tranny, but she didnt do any of the massaging. It was instead older Thai women.
The problem with a proper Thai massage is that it HURTS. I was twisted, contorted, and brutally tenderized like a piece of chicken fried steak. But I felt amazing afterward, ready to do cartwheels.