Thailand 2011 — Part 3 – Temples, Outdoor Markets
2 June 2011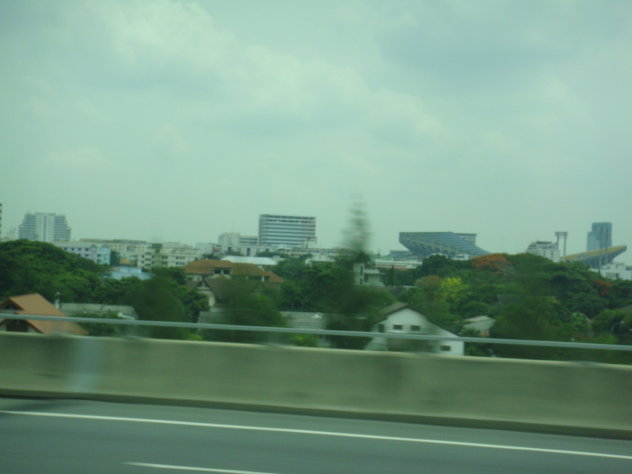 Approaching Bangkok's city center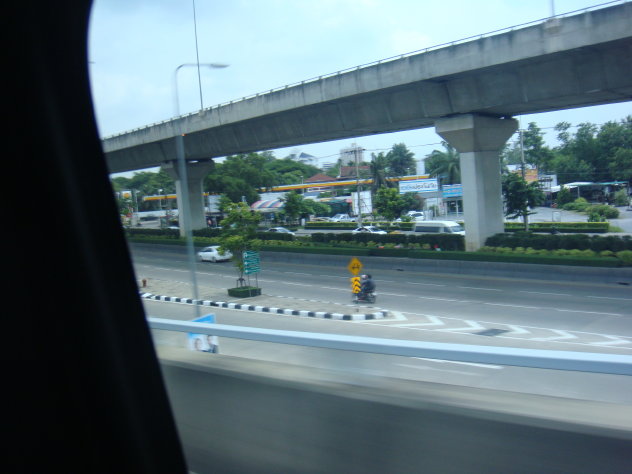 These highways were built somewhat recently, a godsend compared to the maddening gridlock I remember back in the mid 90s. Because traffic flows more freely, pollution at the street level doesn't feel quite as sickening.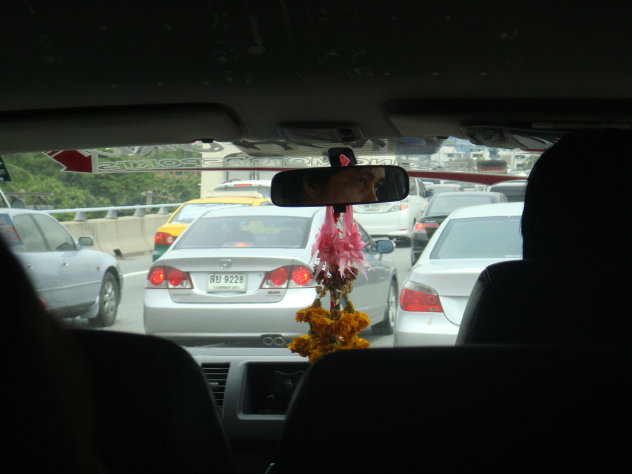 The Civic with different tail lights and a BMW 5-series to its right.
BMW's presence here is much greater than it used to be, but it still pales in comparison to Mercedes-Benz. I told my brother that if he saw a Cadillac, I'd give him $50. If he got a picture, I'd give him $20 more. I think I'll be holding on to my money.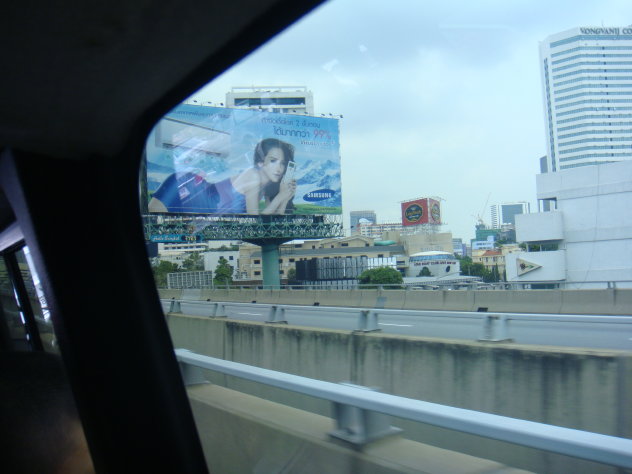 There's a cell phone somewhere on that Samsung billboard.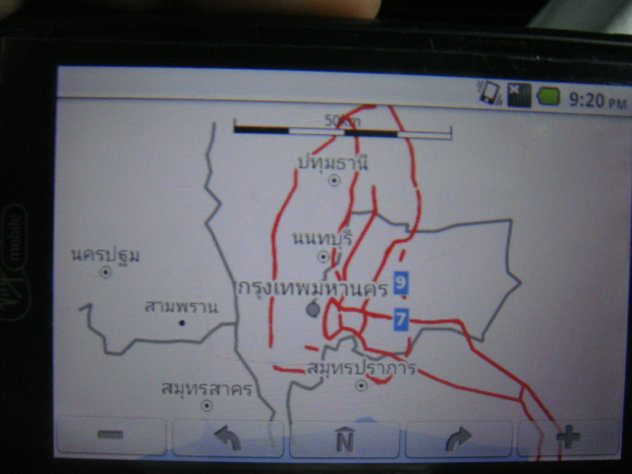 I think we approached the city on highway 7? My phone's crummy GPS kept putting me in Los Angeles.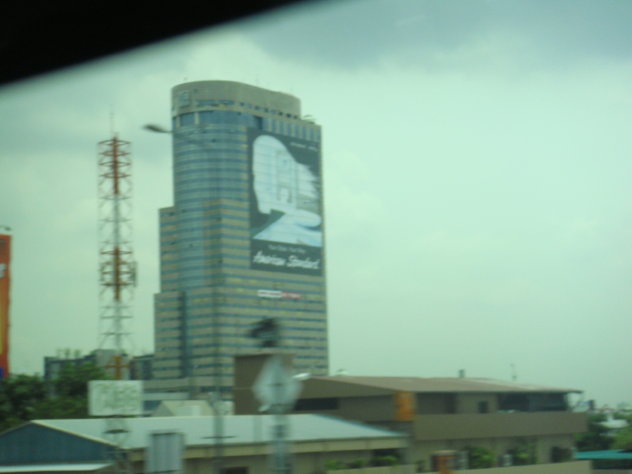 American Standard! A huge billboard for toilets. A lot of the old-fashioned porcelain holes are being slowly replaced by Western-style upright flush toilets.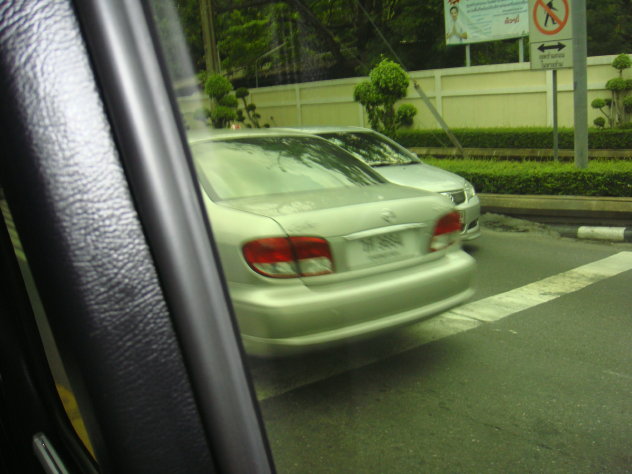 Nissan Cefiro (Maxima/I35)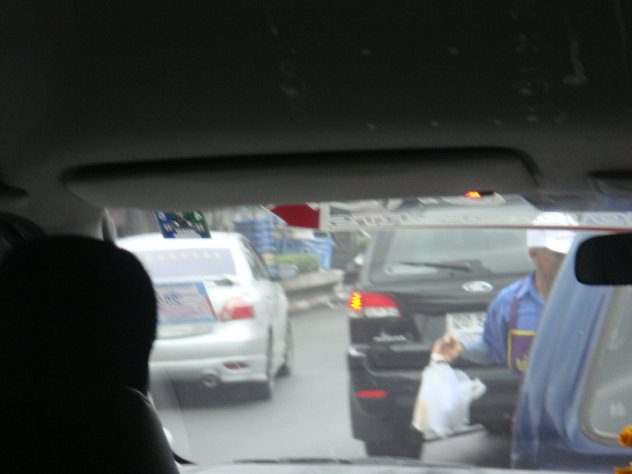 That's a Ford SUV of some sort up there.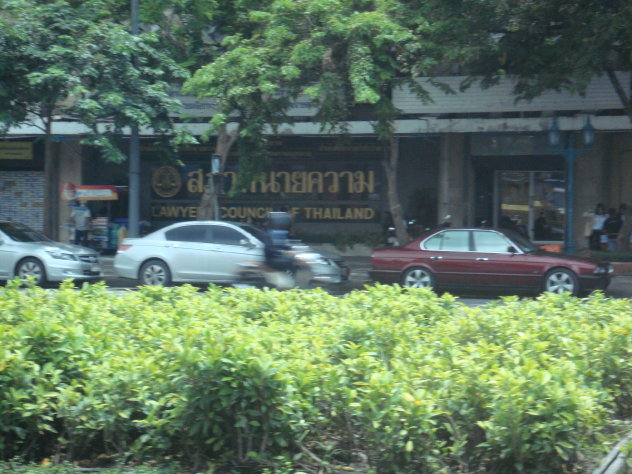 'Lolyers' Council. Check out the red E34 BMW.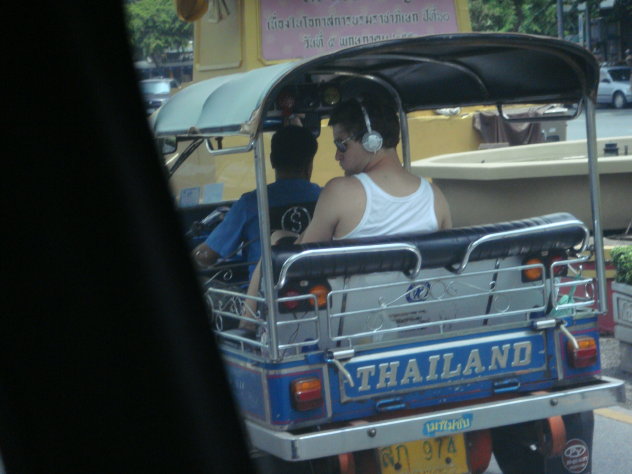 White dude staying cool. Americans and Europeans are starting to look weird to me. I guess they've always looked weird, but I never noticed until they were singled out as a minority.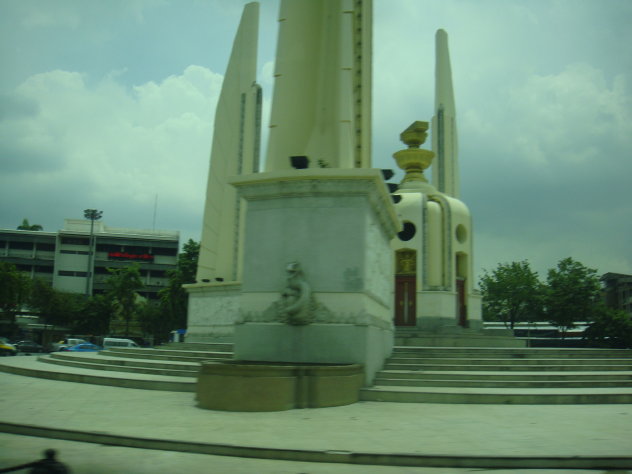 Roundabout. Apparently some political protests took place here a few months earlier.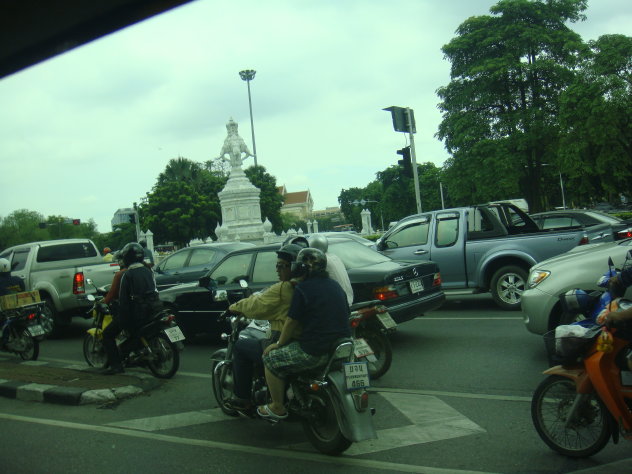 Another sharp-looking W124 Benz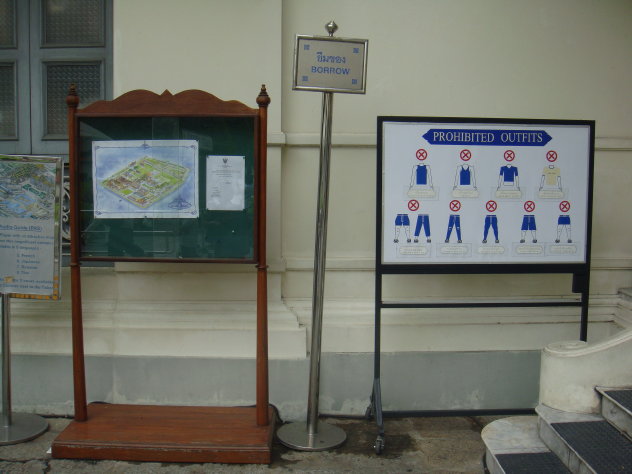 At the King's Palace. Out of respect, they ask that people not wear sleeveless shirts, shorts, short skirts, overly tight pants, overly tight shirts, or just about anything that isn't a basic sleeved shirt and long pants. My brother, sister, and stepdad went inside to buy some ugly-ass parachute pants.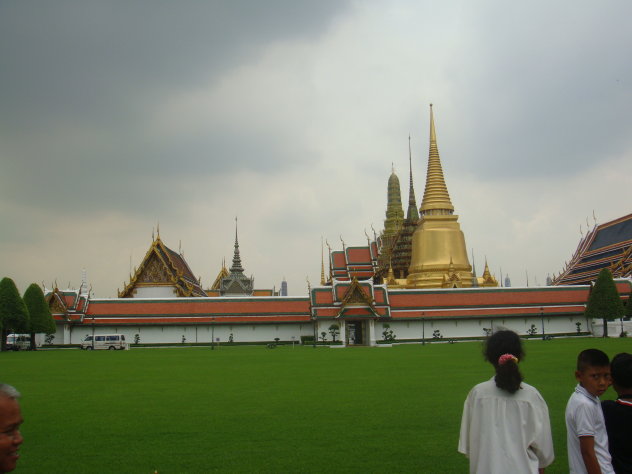 The big temple that the King worships at.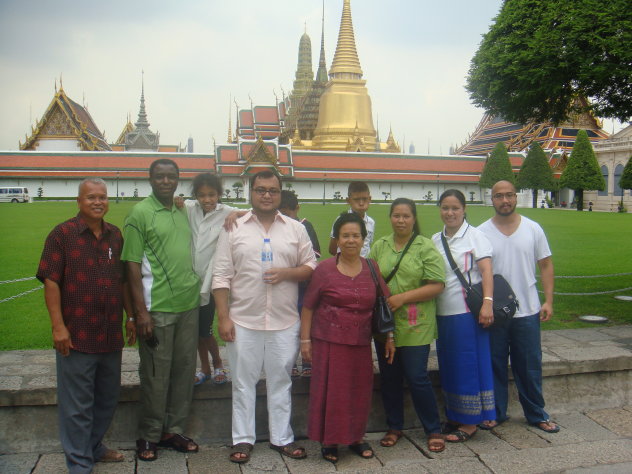 The pants are white Dockers, acquired on sale for only $30 at Macy's. That month-long road trip I took earlier in the year caused me to gain a dozen pounds, unfortunately, so the pants aren't fitting as comfortably as they should. I suspect that through a combination of diarrhea and sweat, I'll lose it all by the time I get home.
Left to right: Uncle, stepdad, sister, me, brother (behind me. looking down), grandmother, cousin, aunt, mom, brother.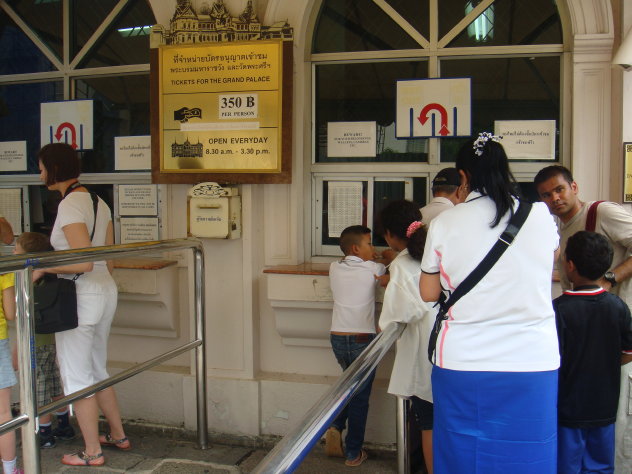 Americans and other foreigners pay more for entry than Thais. I started speaking English so the tour guide caught on that I wasn't a Thai citizen (I haven't been since 1997) and charged me extra.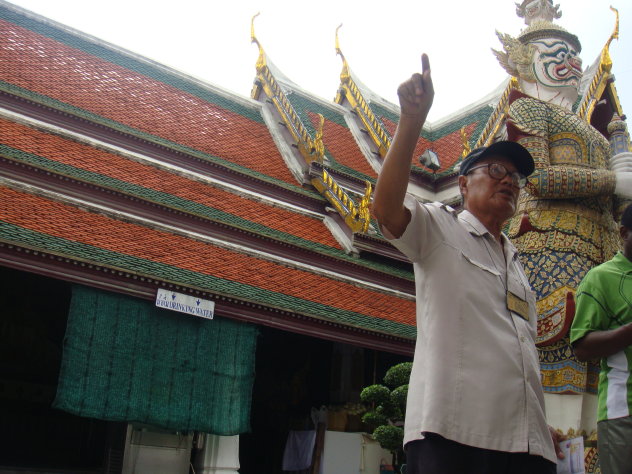 Our licensed tour guide. He's 74 with a solid sense of humor.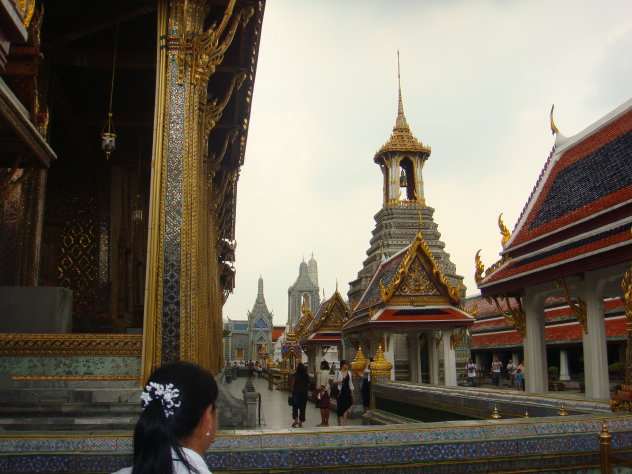 Check out the architecture. Its so obsessively ornate it's almost Catholic.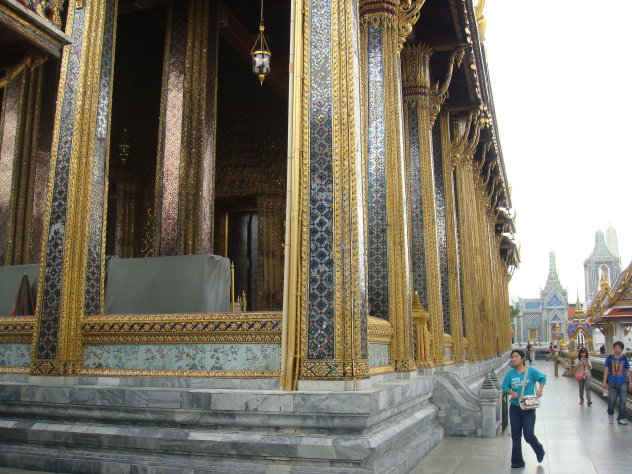 My mom told me I used to run around here as a toddler.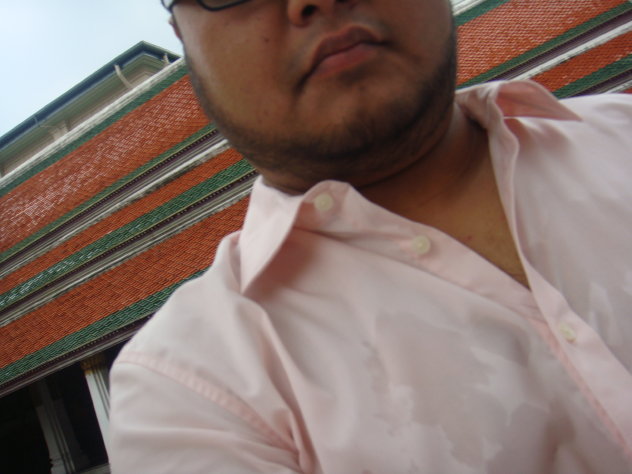 Its effing hot and I'm dripping like a rain cloud.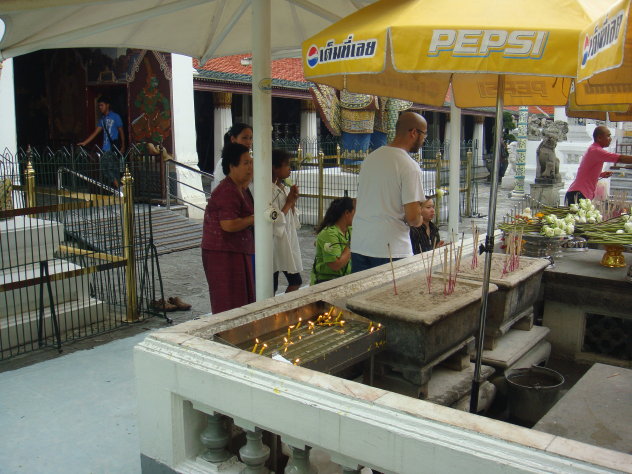 Mom had me get a candle, flower, incense, and a gold foil to make a blessing. I've come to really despise these tedious rituals, so to appease her I lit the incense, lit the candle, placed everything where they were supposed to go, affixed the gold foil to the statue, and got the out of the way.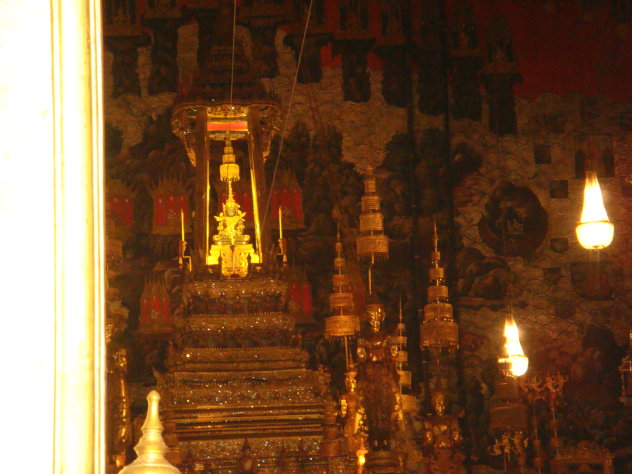 The tour guide said this was something along the lines of "the biggest buddha statue." I'm sure there's some wacky character somewhere in the world who has built a larger one, but I took what he said to mean this was the most culturally significant.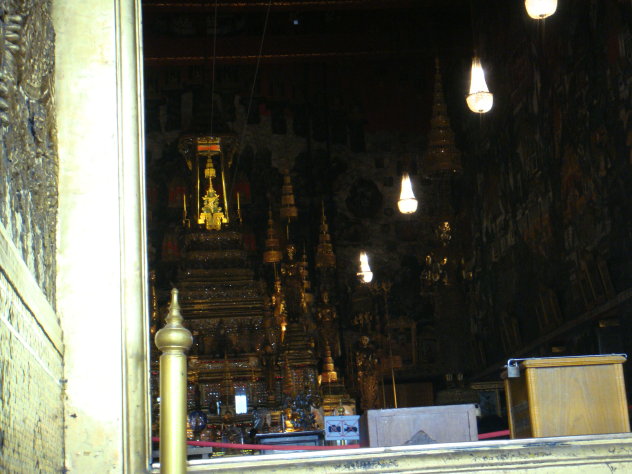 When you go inside, you have to remove your shoes and sit on the floor with your feet facing away from the statue, as pointing your feet at anyone of higher esteem (or a religious symbol) is considered disrespectful. I told my mom my knees weren't going to tolerate it and walked out. My left knee was acting up again, and I hate sitting on the floor with my legs folded behind me — its ridiculous and uncomfortable. I think its time for Thais to adopt church pews.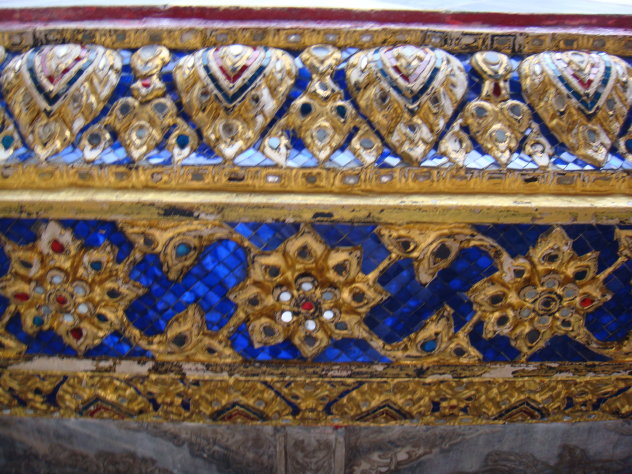 Stunning detail. It borders on silly, which is how I feel about the Cathedral Basilica in St Louis. Its beautiful if you stand far away, but up close it has the same impact as 30″ spinners on a pink Escalade.
Still, you have to admire the amount of labor and level of devotion that went into putting this together.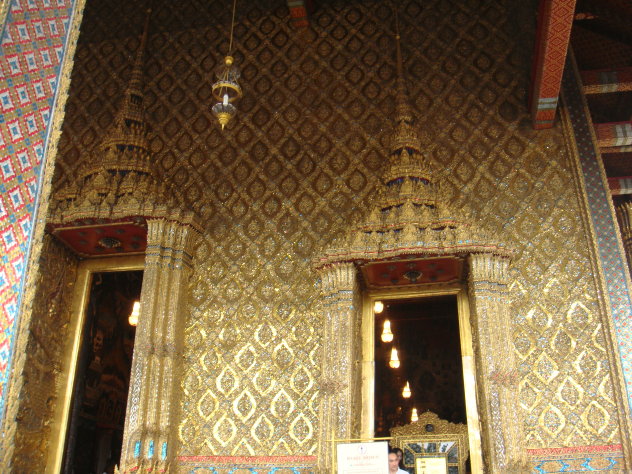 From far away its visually stunning. As someone who prefers minimalist architecture, this feels like staring at the sun.
Photos weren't permitted inside, but I got to see the king's throne. It was elaborate, ornate, and way over the top. A free and modern society with a monarchy is so… dated. The throne room was air conditioned, so I was reluctant to leave.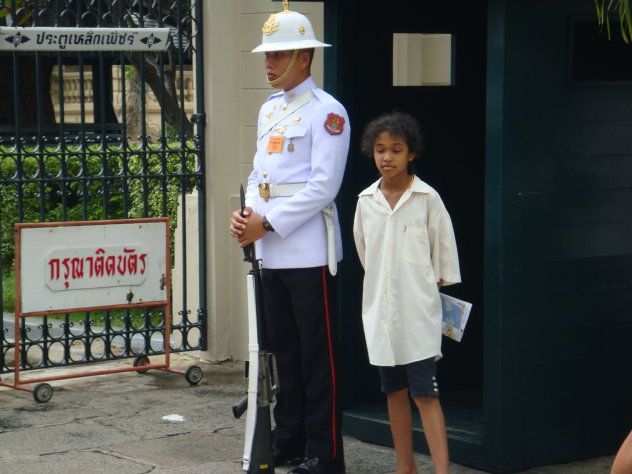 Like the British, the palace guards must stand completely still.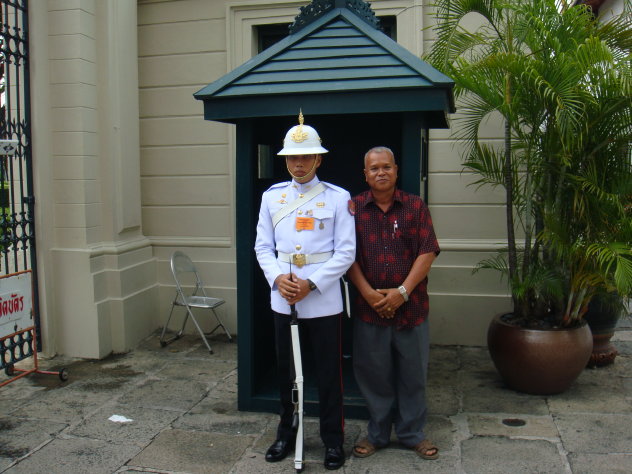 My uncle.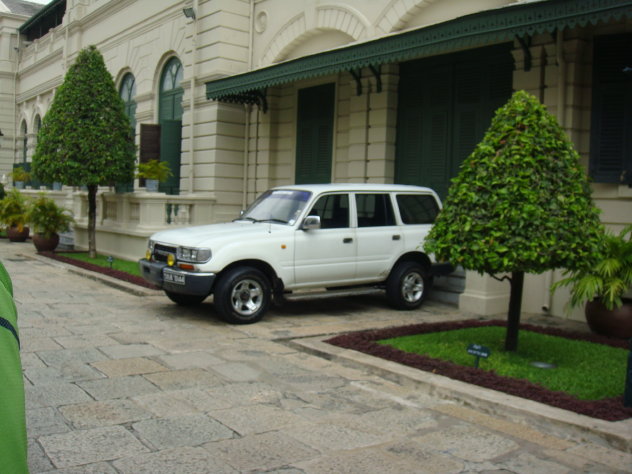 Land Cruiser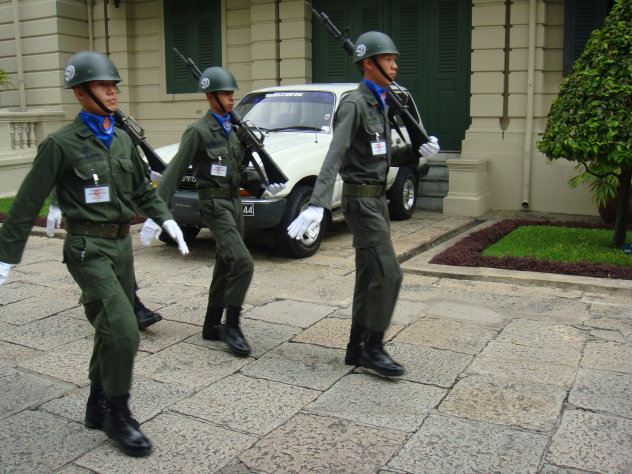 Some marching exercise of some sort.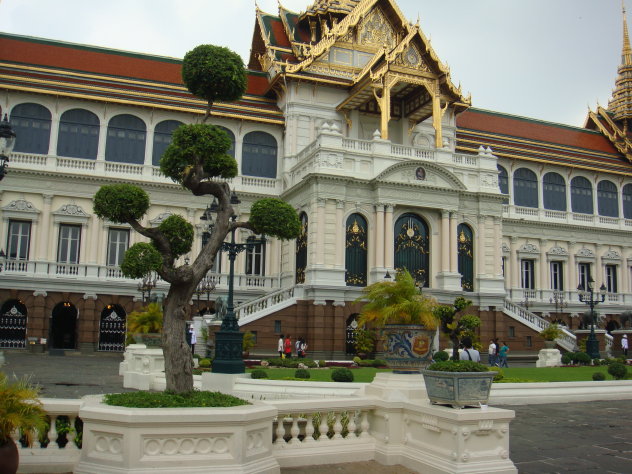 This is a reception building. President Clinton was here in 1996. Elaborate shows and dances were performed in the square. Personally, I find such displays to be weird, creepy, and undemocratic. Some people take pride in them. So be it.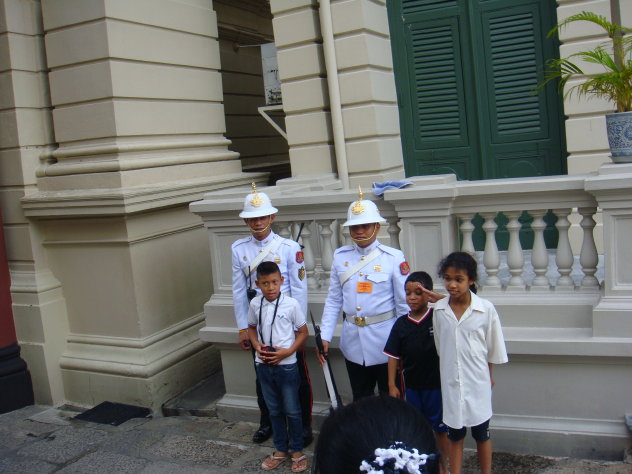 More guards.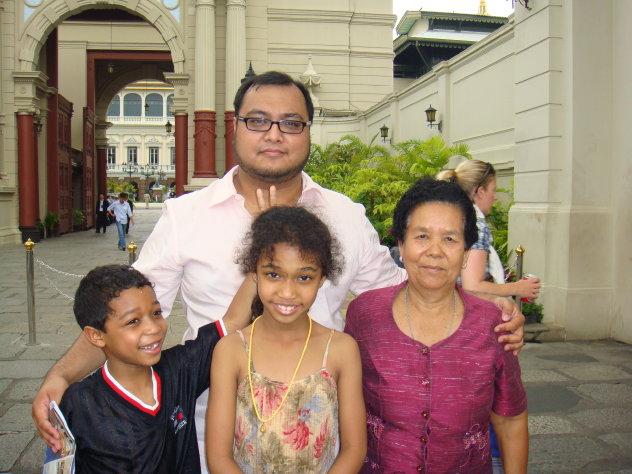 From left to right (front): My brother, my sister, my grandmother.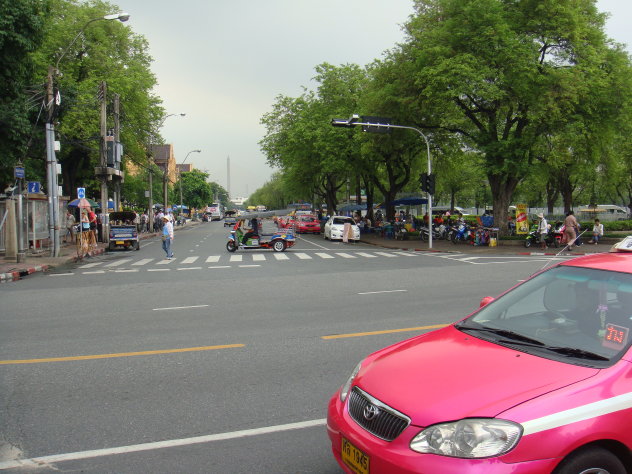 A busy intersection
Walking across the street. The crosswalk was broken so we basically risked death. I put my hand up to try and get the traffic to stop.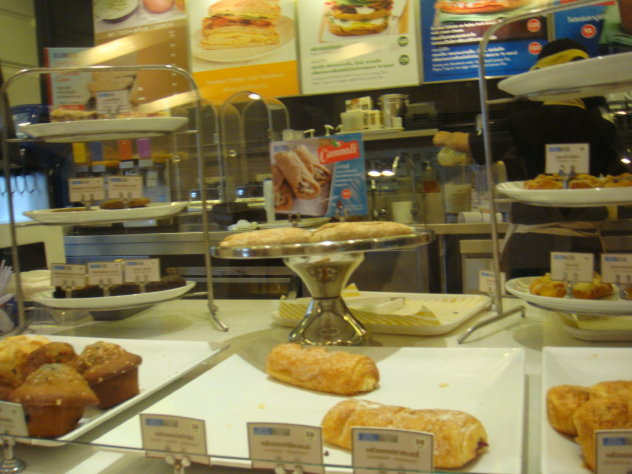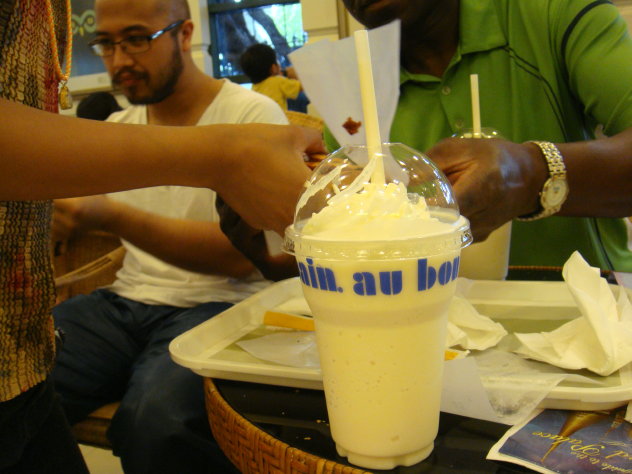 Went to Au Bon Pain across the street for pastries and vanilla shakes.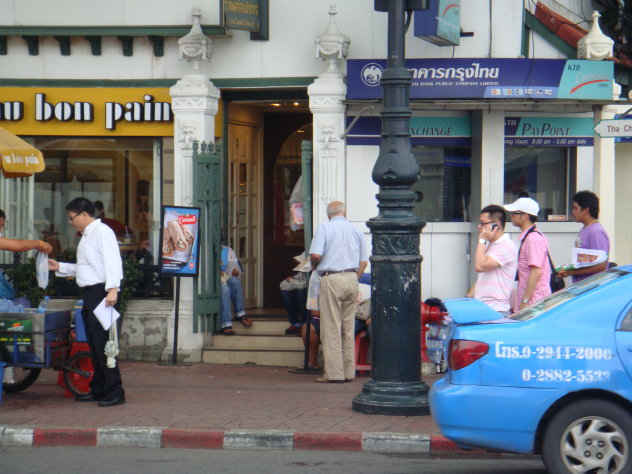 Those idiots sitting in the doorway blocking everyone are vendors trying to make money off of tourists. They were selling Chinese accordion fans, pictures, drawings, and other nonsense. I shoved one on the way in (making it look accidental of course) and intentionally dropped a piece of my cinnamon bun on the floor next to one of them as I walked by. They had the gall to act annoyed. THAT'S WHAT YOU GET FOR BLOCKING THE DOOR, MORONS.
We met up with my cousin's aunt. My first car was a Sentra like this but in white.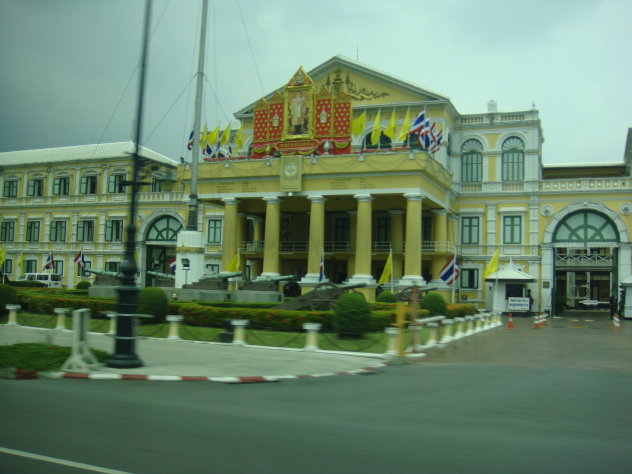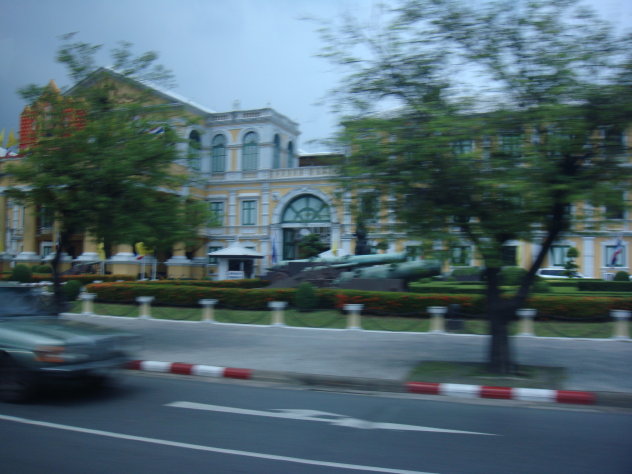 Some military buildings
A Toyota Crown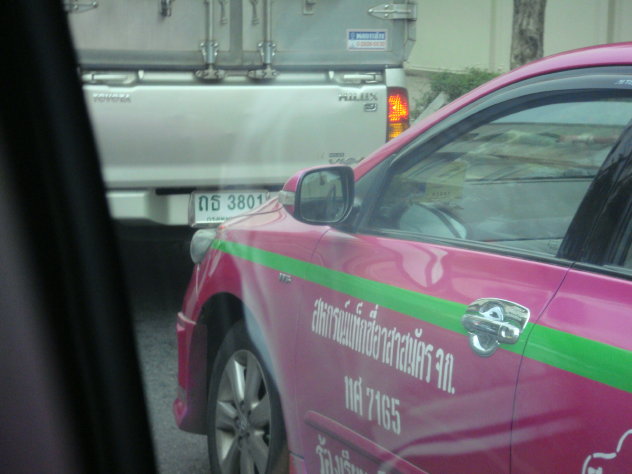 A Corolla taxi with ugly-ass frog eyes.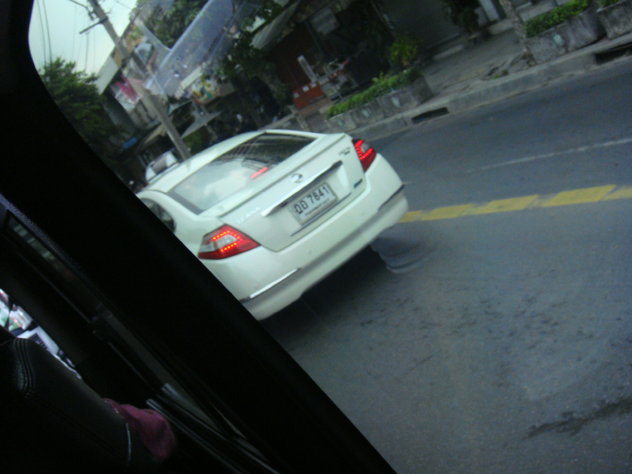 A Nissan Teana (Maxima)
An Acura [Honda] Legend!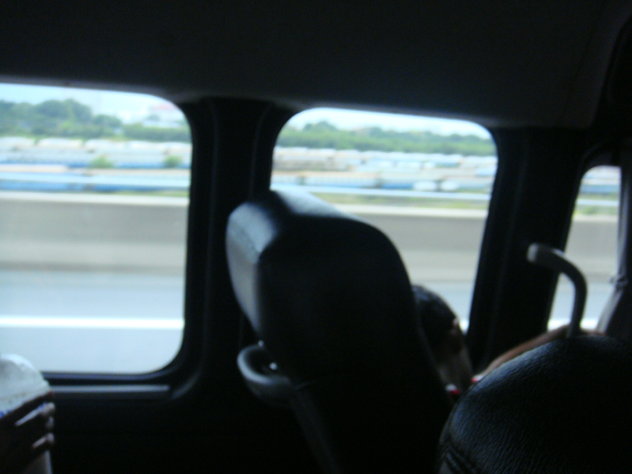 A railyard full of retired passenger cars.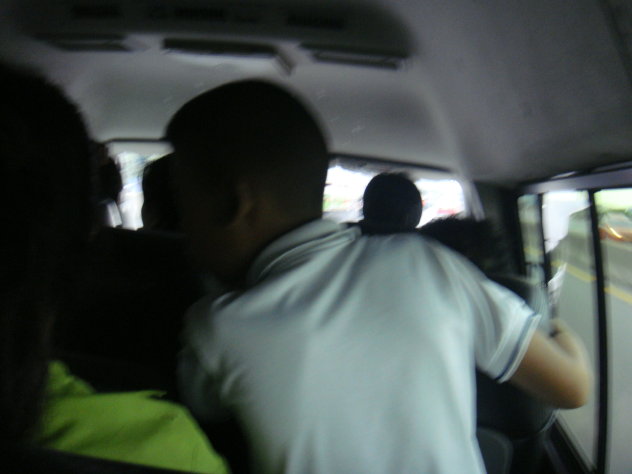 My little cousin got excited upon seeing it, and actually so did I.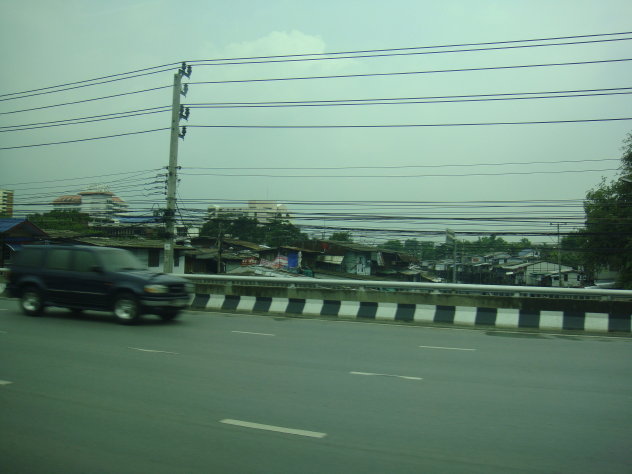 Slums
People in this country have pretty good teeth.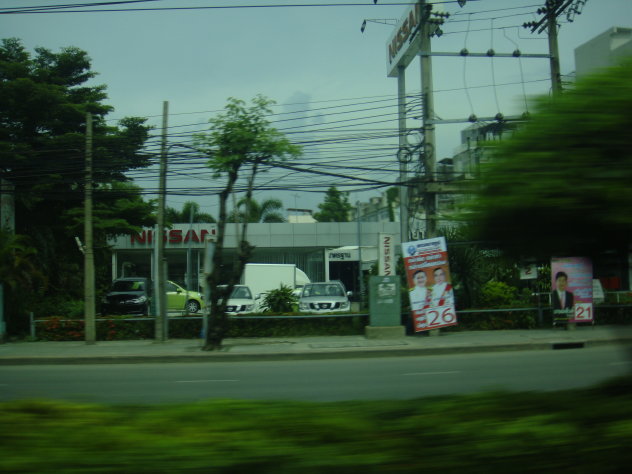 Nissan dealer.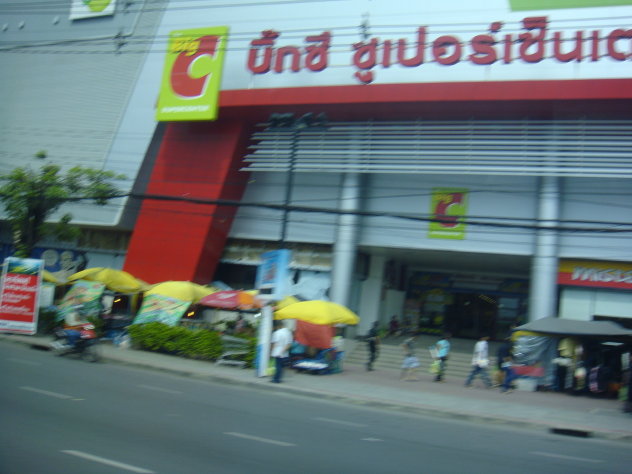 I dont know what this is, a mall?
[Big C is a chain of Wal-Mart-style discount superstores with clothes, groceries, electronics, and darn near everything else.]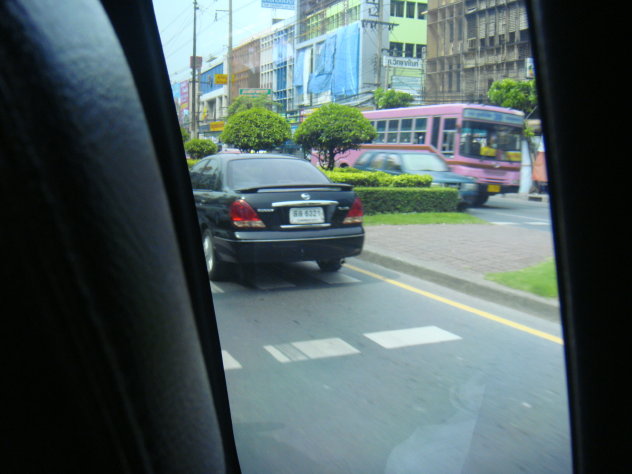 Nissan Sunny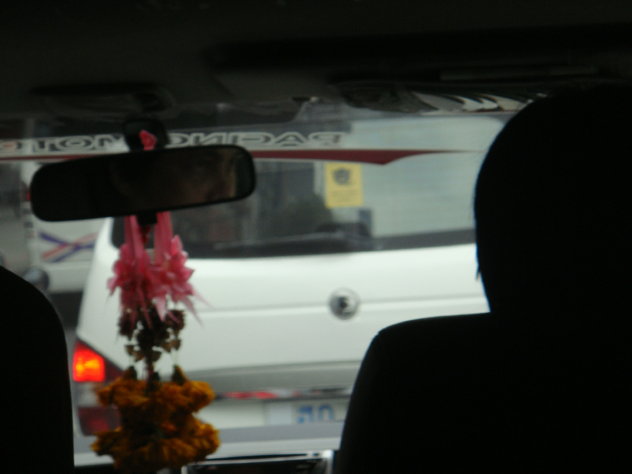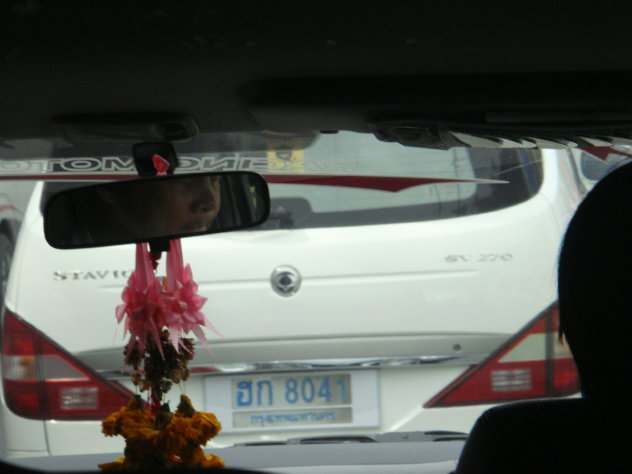 A Sangyong Stavic, I believe. Made in Korea.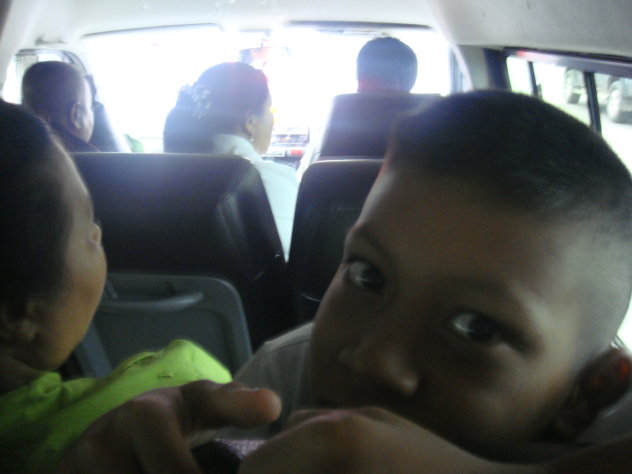 Sup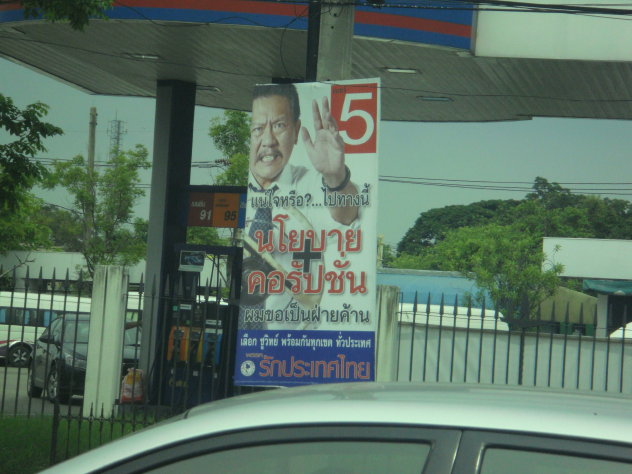 Not sure what's going on in this ad.
[We were there during the elections. This guy's signs were attention grabbers.]
A college of some sort offering an MBA program. That reminds me… I need to study for the GMAT.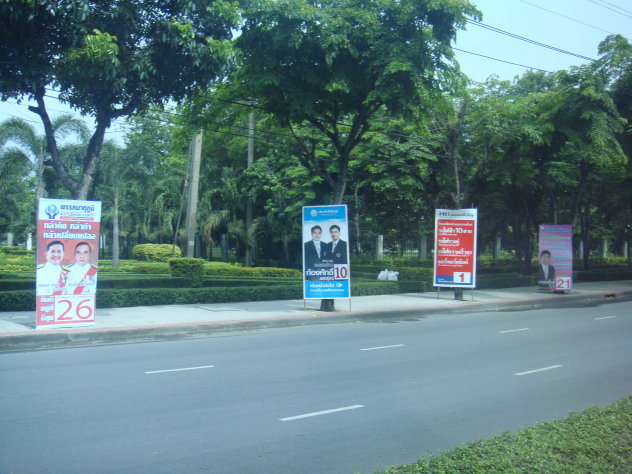 Campaign signs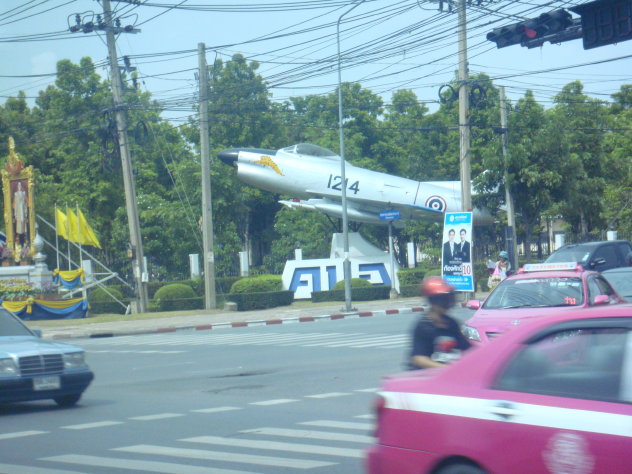 Royal Air Force Academy entrance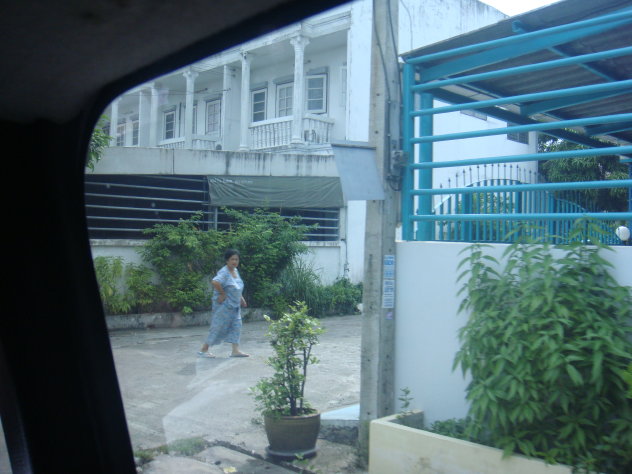 My great aunt greeting us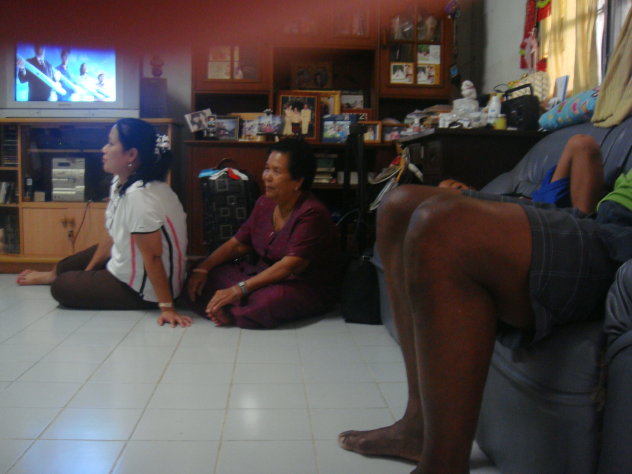 I started sitting up on the couches in 2006. In 1996 I think I sat on the floor. I'm too fat, too Westernized, and my knees and joints are too shabby to do the traditional floor thing.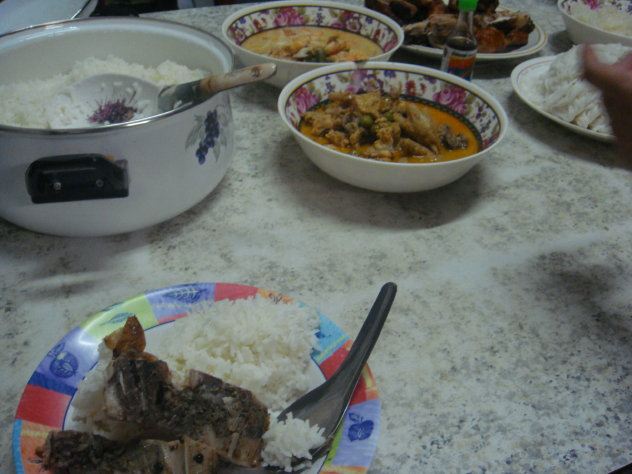 A hearty lunch with tom yum goong, chicken curry with chicken feet, roast chicken, and rice. Good stuff.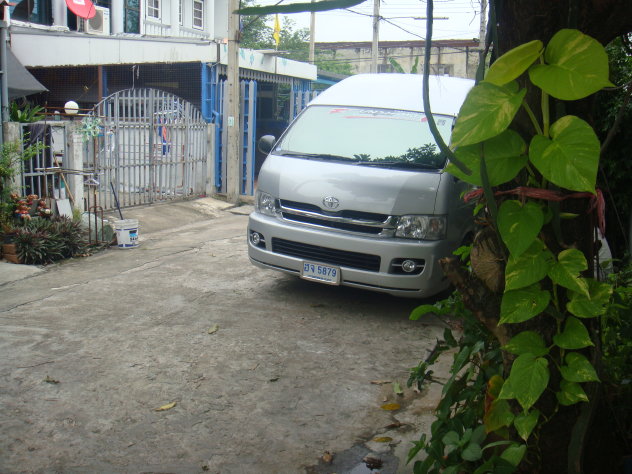 Our "limo," a Toyota Commuter. The chauffeur is sitting on a bench waiting for us.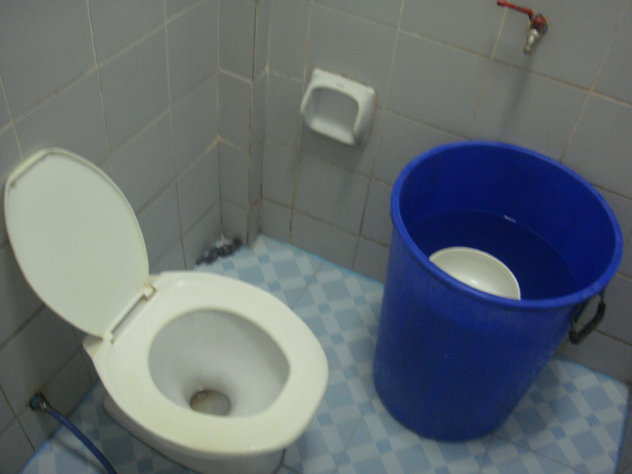 An upright toilet with old-fashioned flushing. You take the container in the blue bucket and pour it into the toilet to flush the contents down.
I can feel diarrhea beginning to set in. I think it started when I mistakenly used tap water to wet my toothbrush.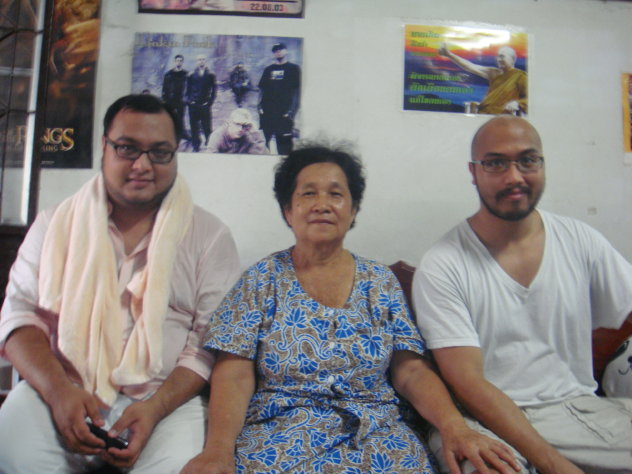 I'm SOAKING WET from sweat. I had to ask for a towel. On the plus side, I found a wifi connection and got online with my phone.
Left to right: Me, my great aunt, my brother.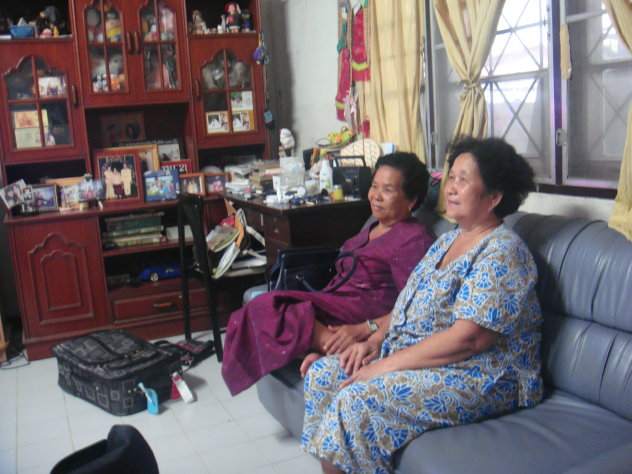 My grandmother and her sister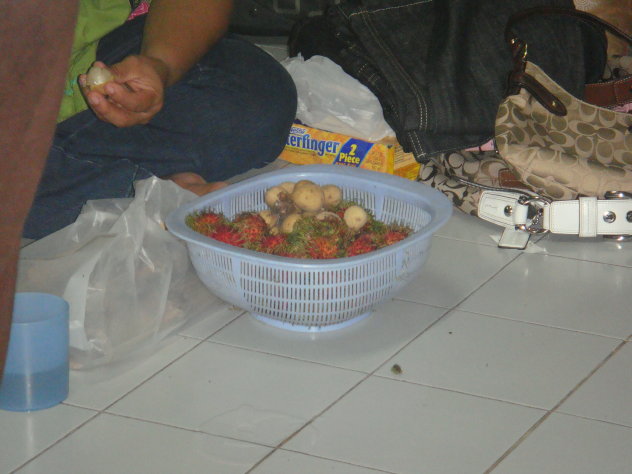 Some dragon fruit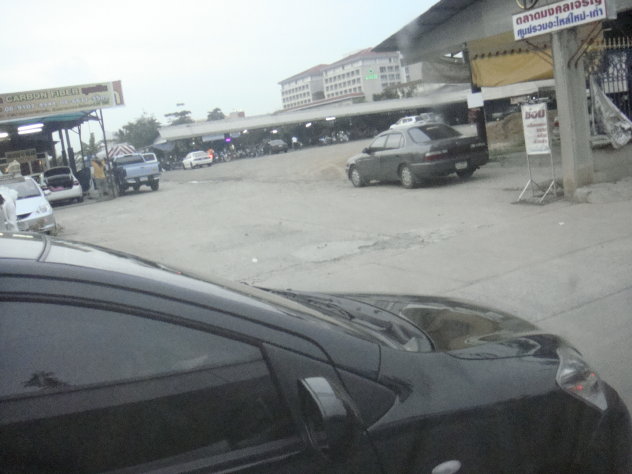 This strip mall sells automotive stuff, mostly Autozone-type nonsense.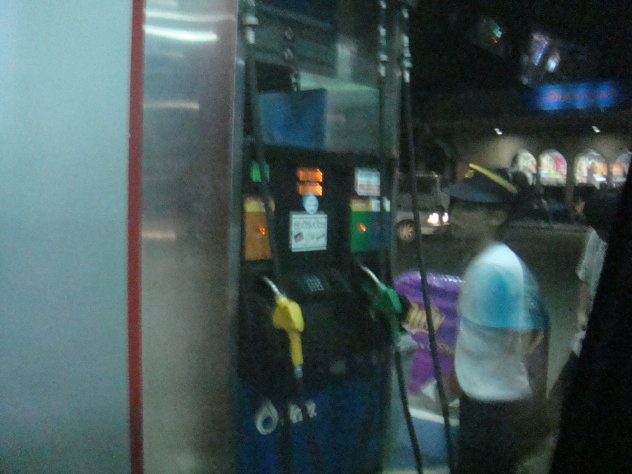 Like Oregon and New Jersey, an attendant fills your tank.
It was a LONG, HOT day spent mostly outdoors. I'm kind of glad its over.
——————————————————
3 June 2011
I somehow woke up at 7am.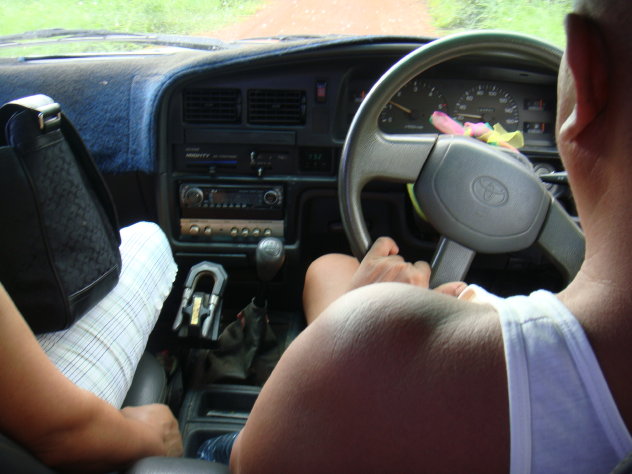 Went for lunch. My uncle's Toyota diesel pickup has about 150,000 miles. Runs great.
Note that many cars sold here do not have heater cores, because heat in Thailand is like air conditioning in the arctic.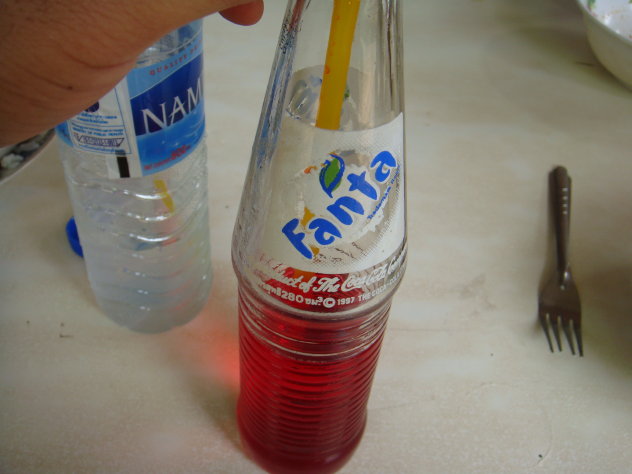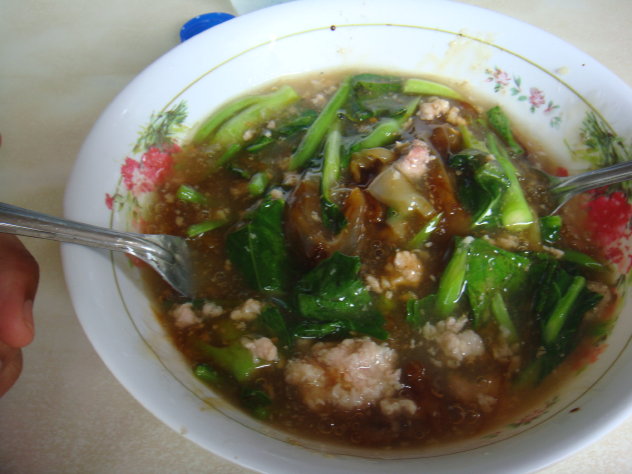 My diarrhea is approaching "full blown" status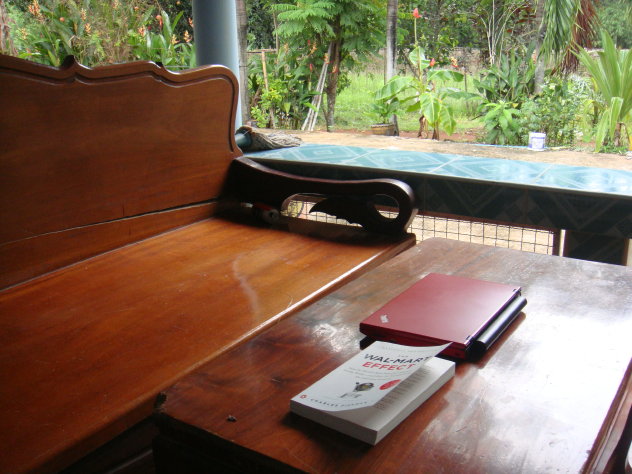 Finished reading The Wal-Mart Effect around 1pm.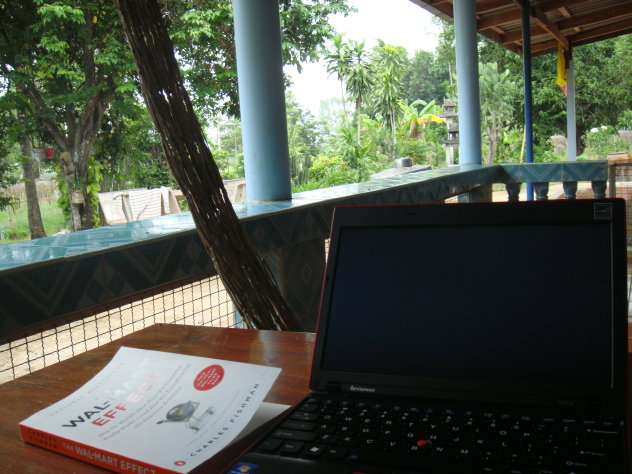 Finished writing my review at 3pm.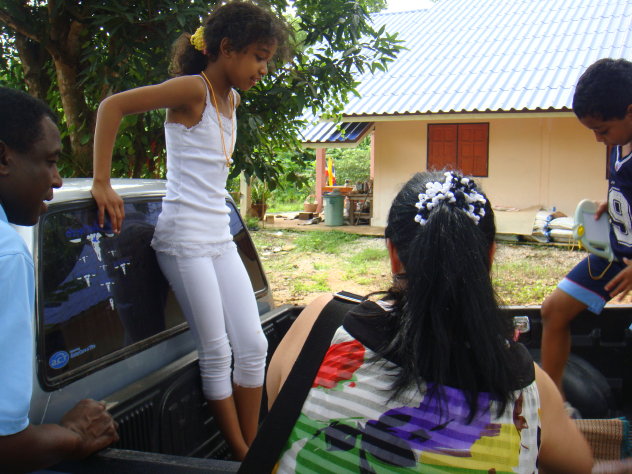 Headed to Tesco-Lotus for groceries and other odds and ends.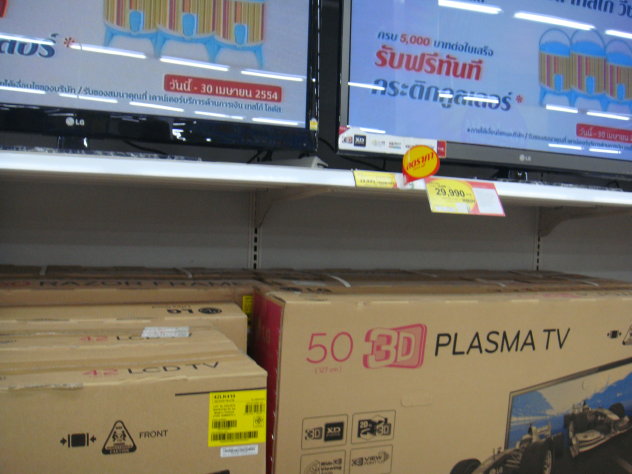 This LG 50″ plasma TV is about $3000USD, a bit high, I think.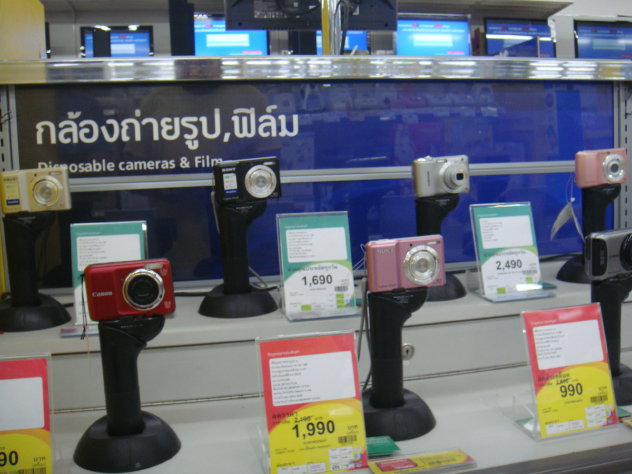 These digital cameras are reasonably priced, between $30 and $100.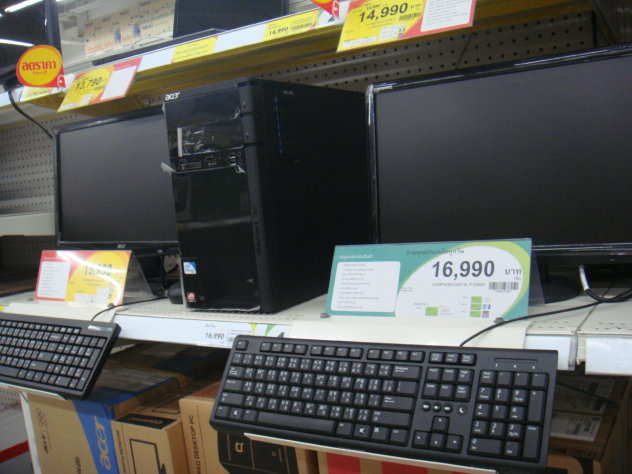 This computer is $566 USD, and everything on display is quite underpowered. Above, a Toshiba laptop for $400 includes a measly 160GB hard drive, 1GB of RAM, and an AMD processor line that I've never heard of.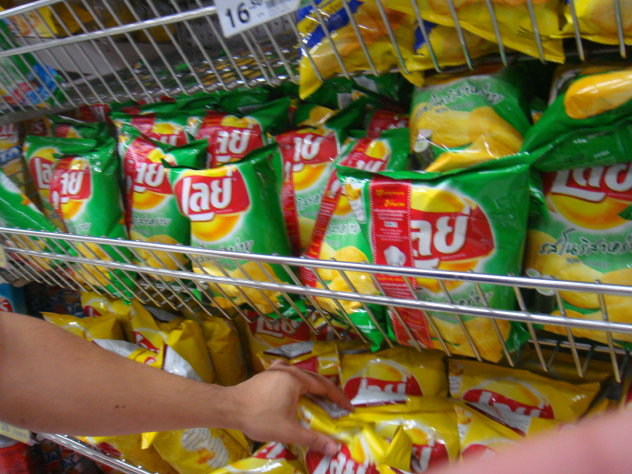 Trying out exotic varieties of chips including seaweed.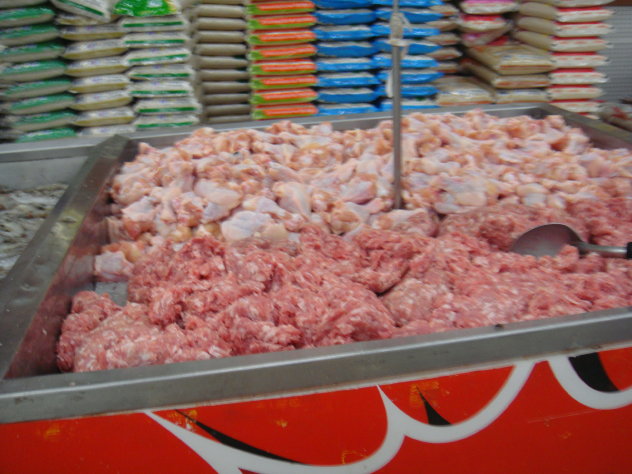 Blech. This ground meat display was out in the open with flies buzzing about. I guess its self-serve.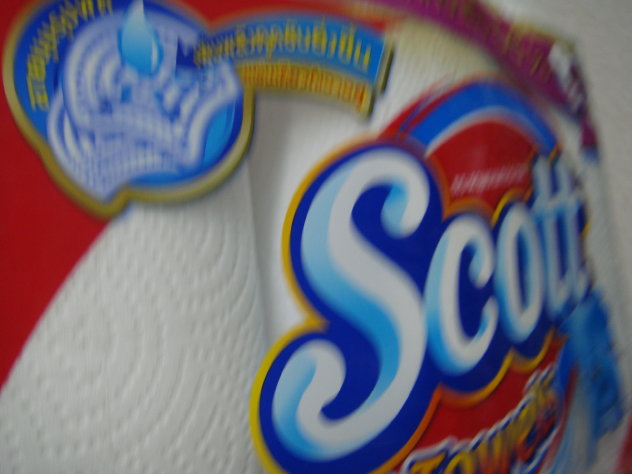 PAPER TOWELS! Every place I've eaten or been to expect you to use toilet paper to wipe your hands and face as you eat, which means you end up with little clumps of TP all over your face and hands. Paper towels are godly. I bought six large rolls.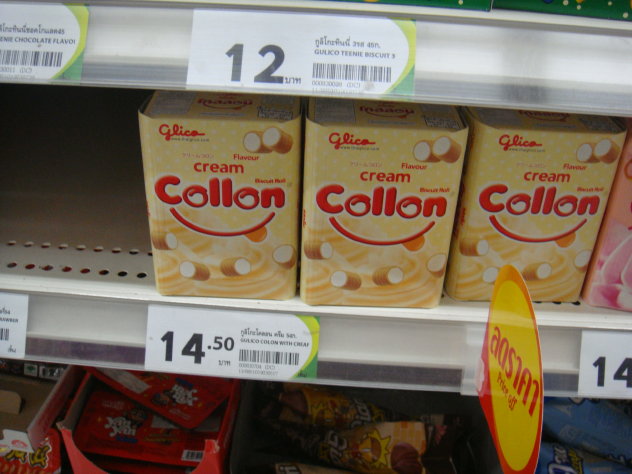 Cream to ease your next colonoscopy… or a biscuit roll.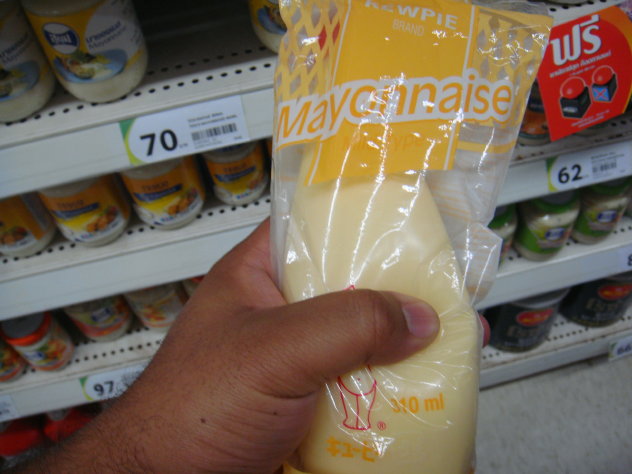 Mayo in a flexible plastic container. Weird. It has a seal at the top.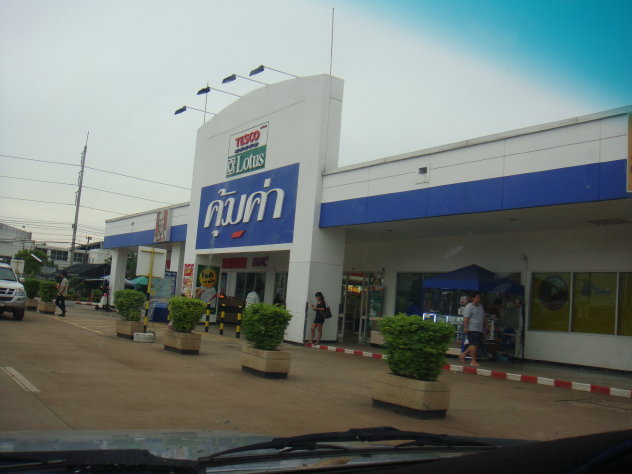 Wonderfully convenient.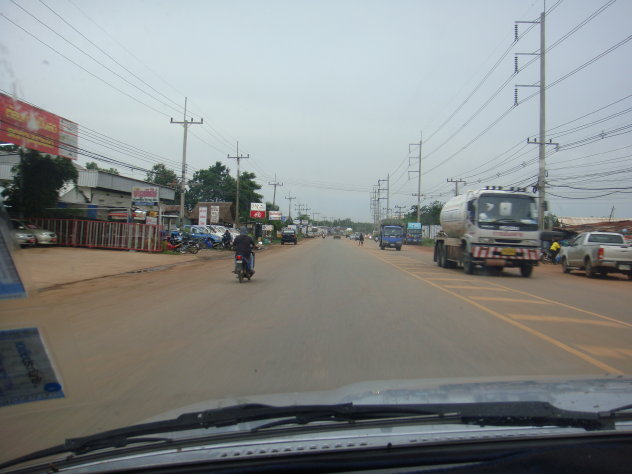 Because there is no center lane, people seem content to use the oncoming lane as a turning lane.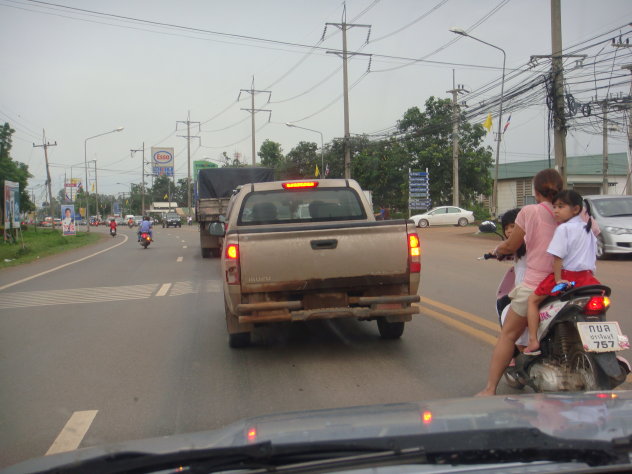 Looks like a safe place for a kid… not.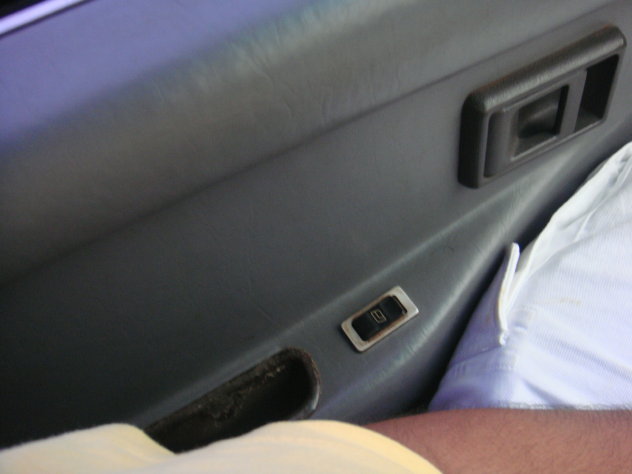 More proof that the third world has moved beyond manual windows.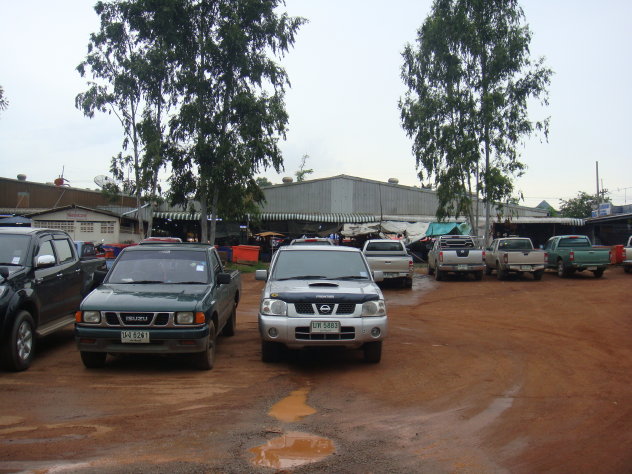 I think 90% of the vehicles on the road are pickup trucks.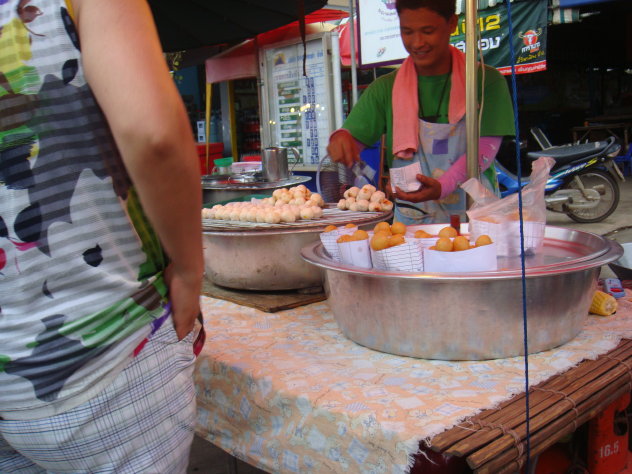 Went to the outdoor market. Picked up some fried doughnut thingies.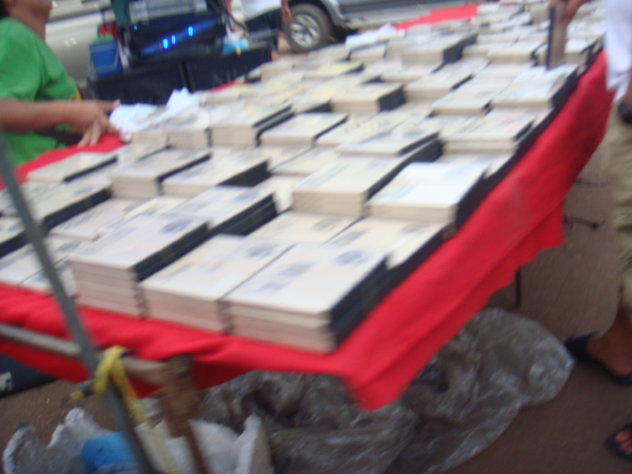 Piracy! Illegal copies of whatever music you want, if you're into pop. They were playing Train and Savage Garden on a loud sound system. Ugh.
Stopped at a bank. Hours are 11am-7pm.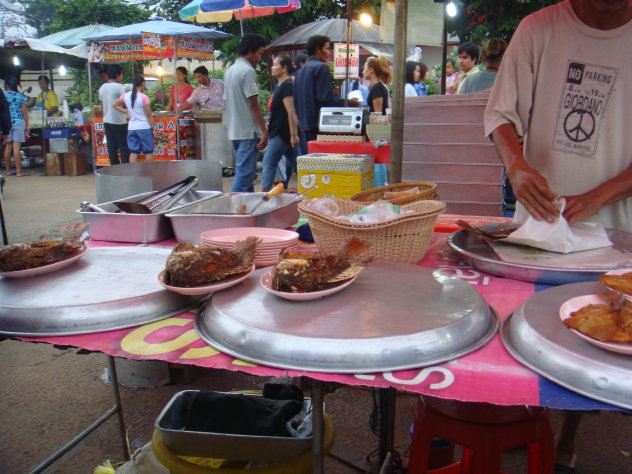 Bought fried fish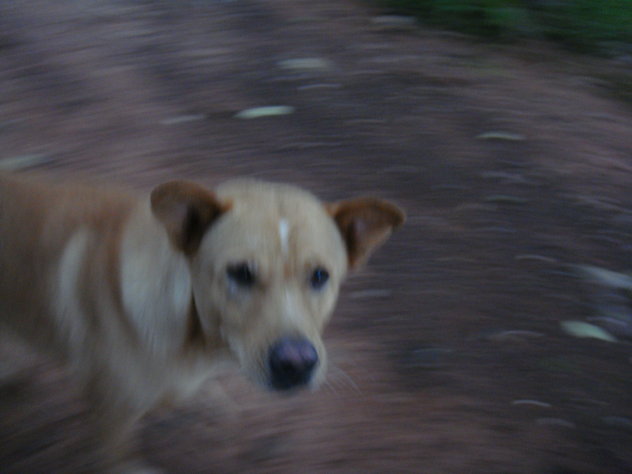 One of our dogs. The dogs here tend to be pretty ugly.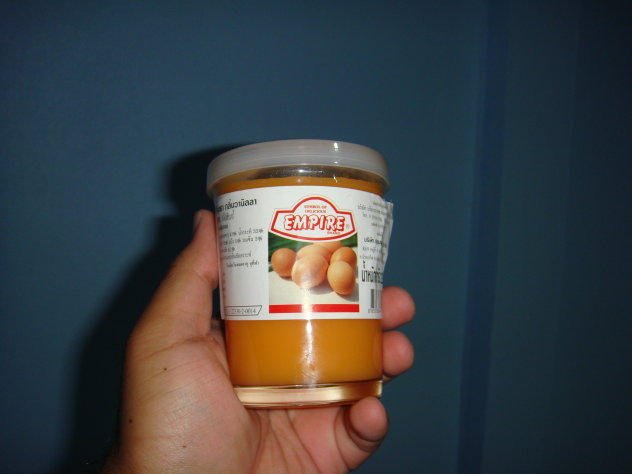 I bought some custard spread, delicious on bread and pastries.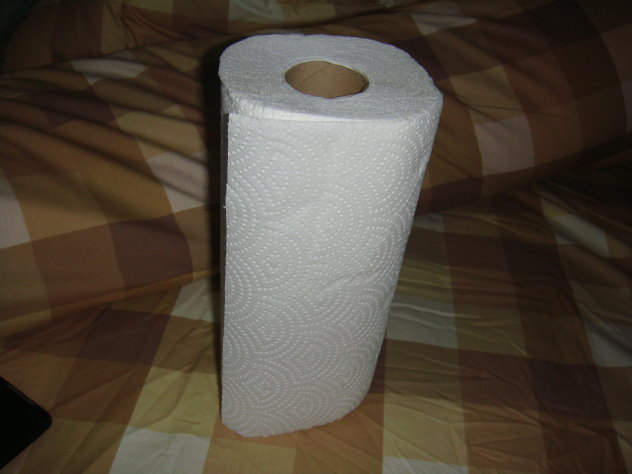 PAPER TOWELS! PRAISE JEEBUS!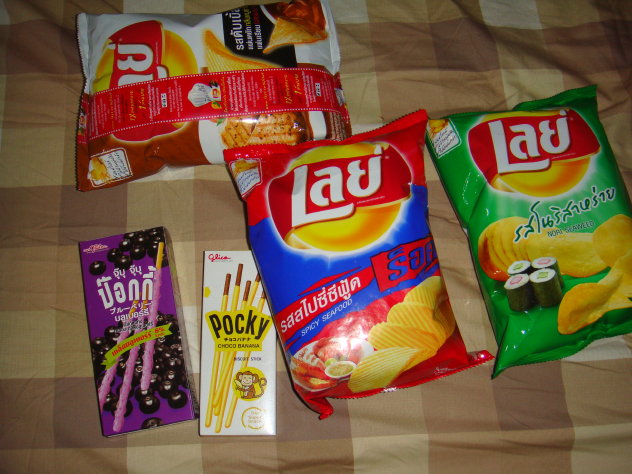 Found some blueberry and chocolate banana Pocky. The chip flavors are chicken, seafood, and seaweed. Haven't tried the chips yet. The Pocky had all melted together, unfortunately, forming one massive super-Pocky.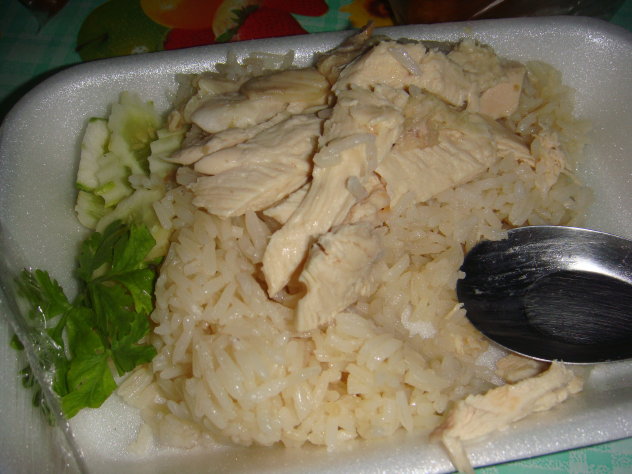 Dinner for me. Some rice, chicken, and cucumber.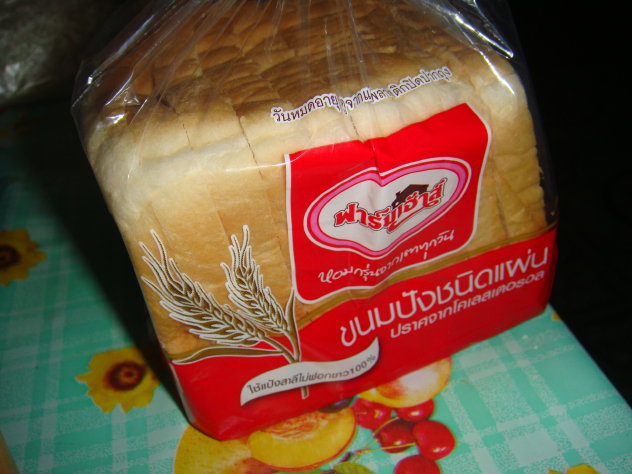 BREAD! OH SWEET BREAD. I didnt realize how much I missed it. I ate a slice with custard spread.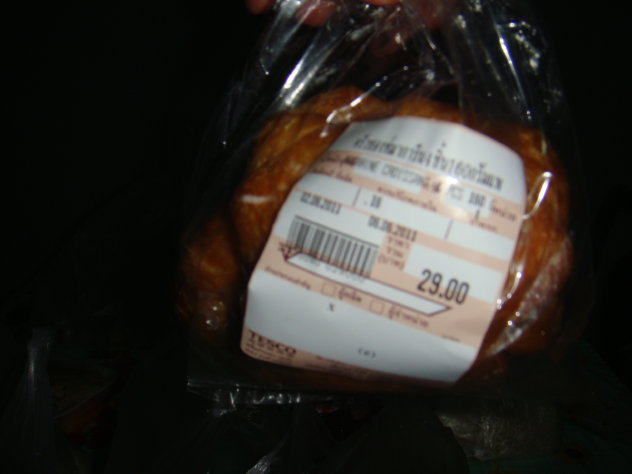 Croissant sack, only $1 USD. Surprisingly good.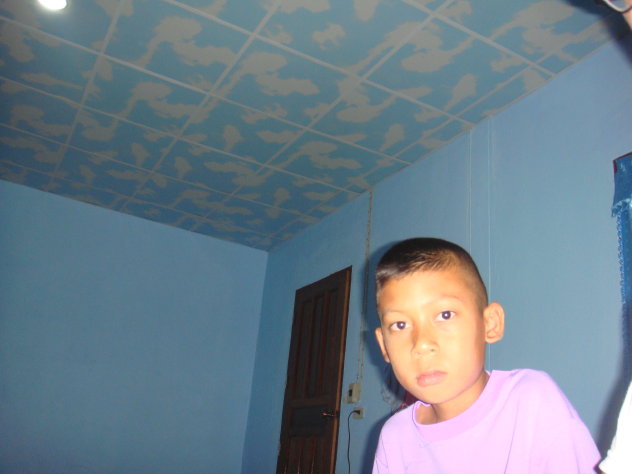 My cousin hanging out.
I bought this yogurt drink with active cultures in an attempt at filling my digestive system with something that might counteract the bug that's giving me diarrhea. I dont think its working.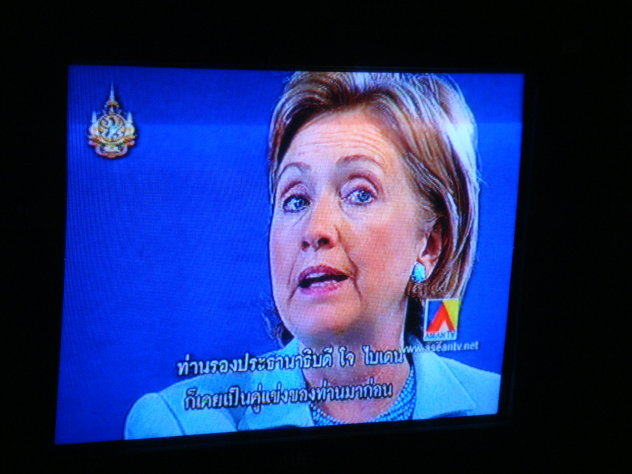 Hillaroid being interviewed on TV.
Blech.
Grandpa is intrigued.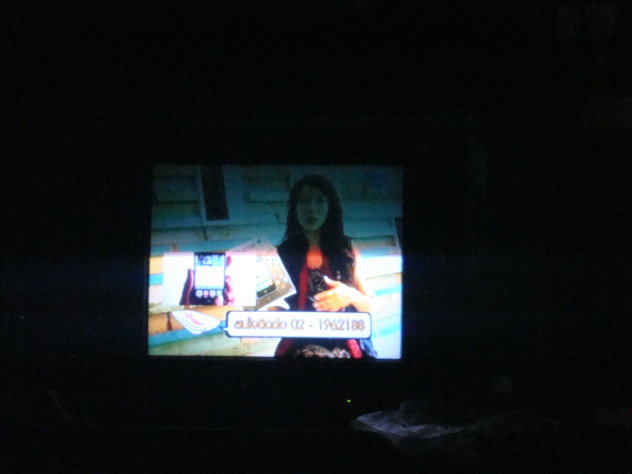 They have satellite TV and a bazillion channels. This girl is talking about phones. She's holding up the iPhone 4.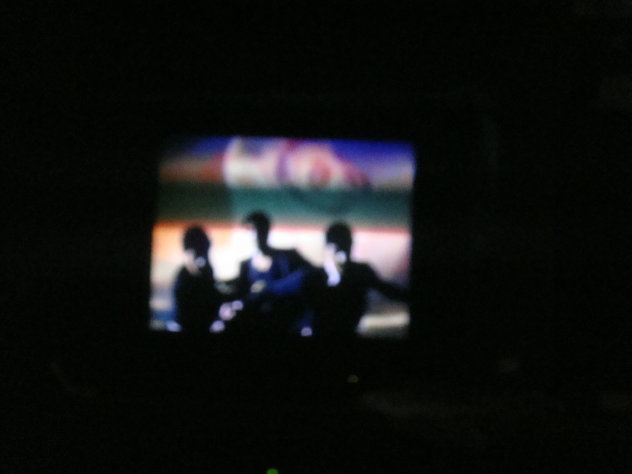 Some Laotian dance show.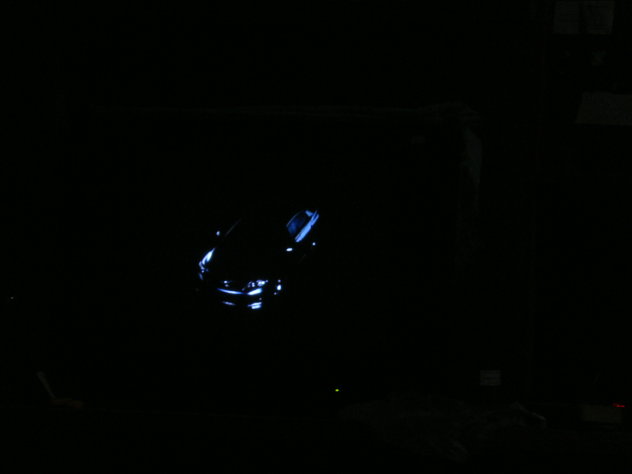 An ad for the Toyota Corolla Altis.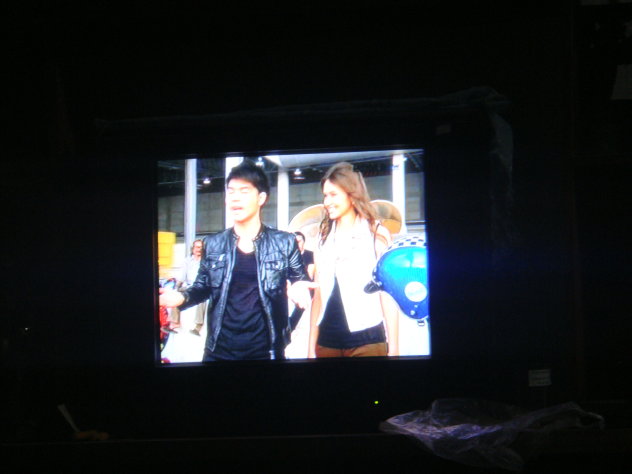 A motoring channel. All theyve done is walk around looking at motorcycles and cars. No one is doing any driving. The girl is hot though.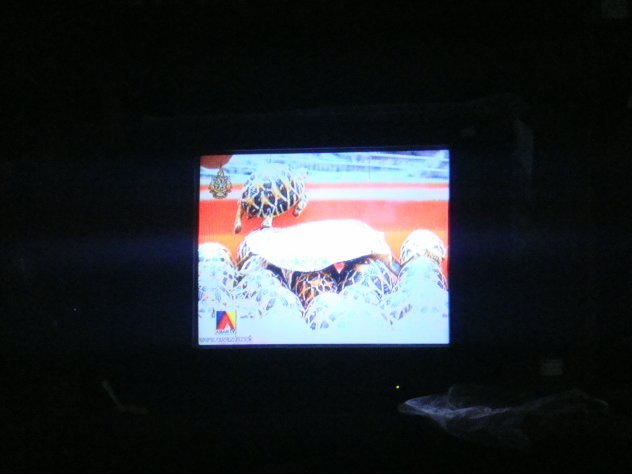 The news says someone was caught trying to smuggle reptiles out of Thailand. I bet it was that kid in Portland, Oregon…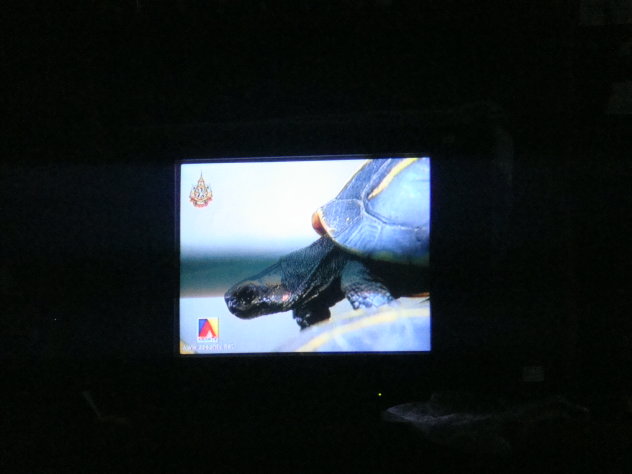 "I like turtles."

Fast Tube by Casper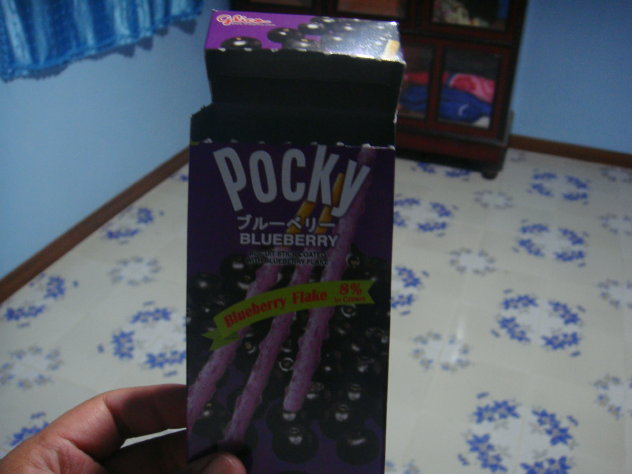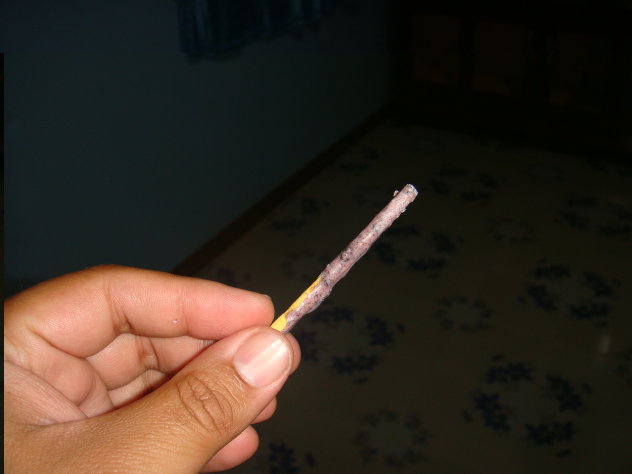 Blueberry Pocky. The heat caused most of it to melt together and form one giant Pocky.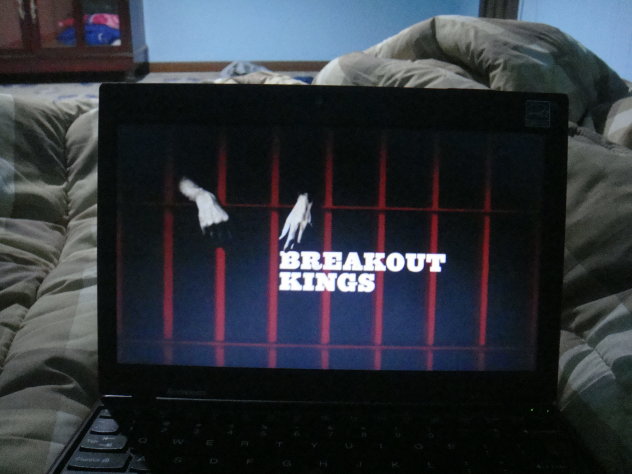 I watched a few episodes of Breakout Kings.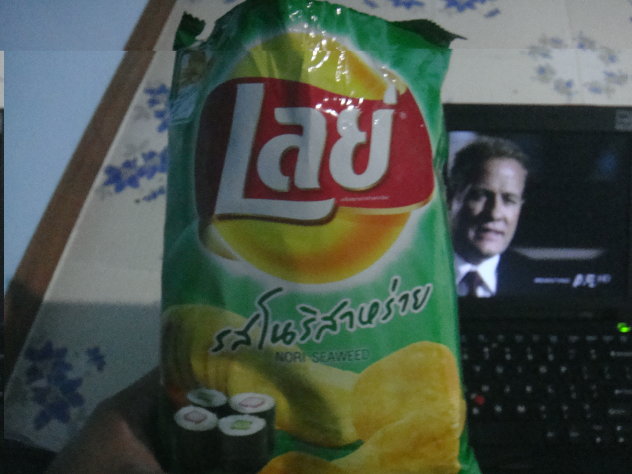 Nori Seaweed Lays. Not bad. The seaweed taste is subtle and pleasant.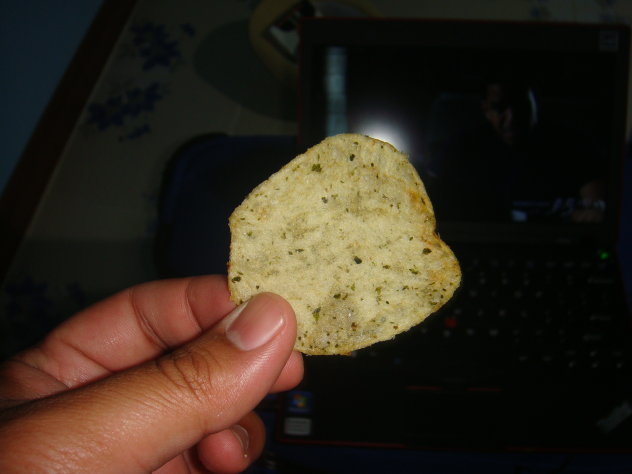 The chip is lightly seasoned.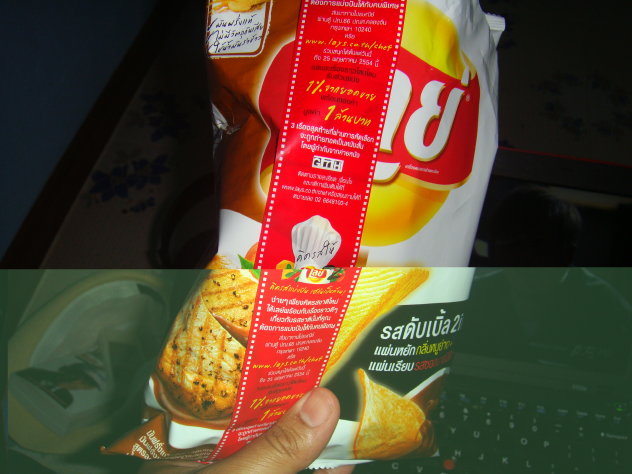 Spicy grilled chicken Lays. Strangely, both plain and rippled chips are in the bag.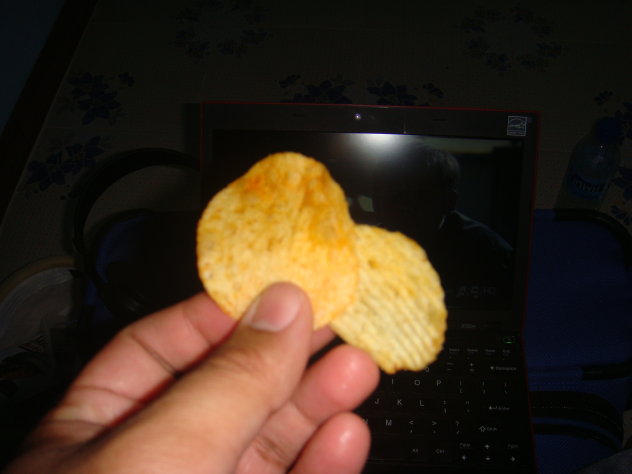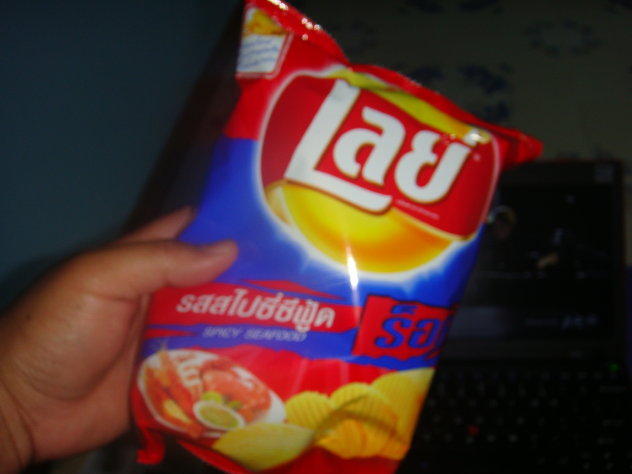 This Spicy Seafood flavor is a lot like tom yum goong.
4 June 2011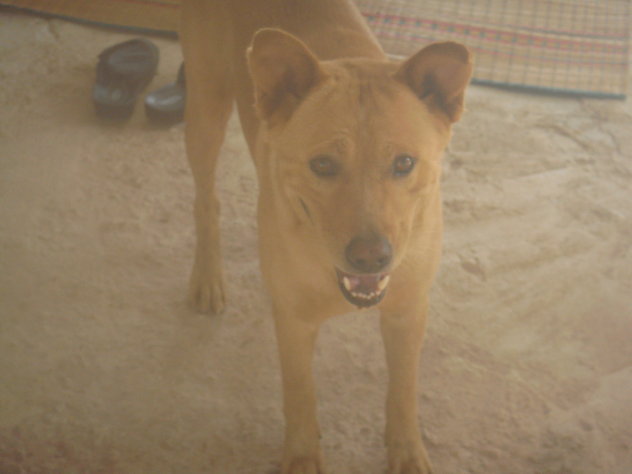 One of the dogs. He's camera shy.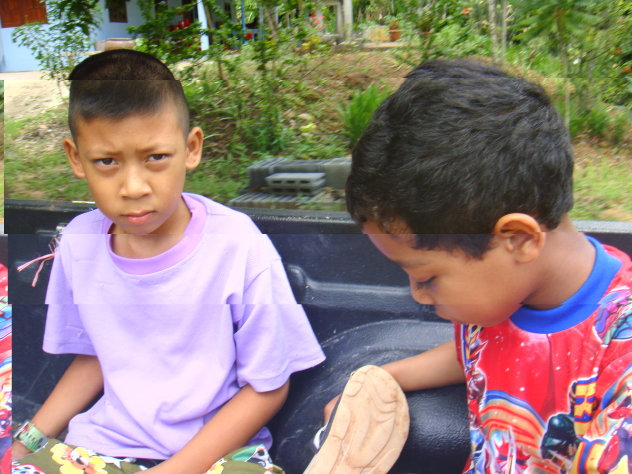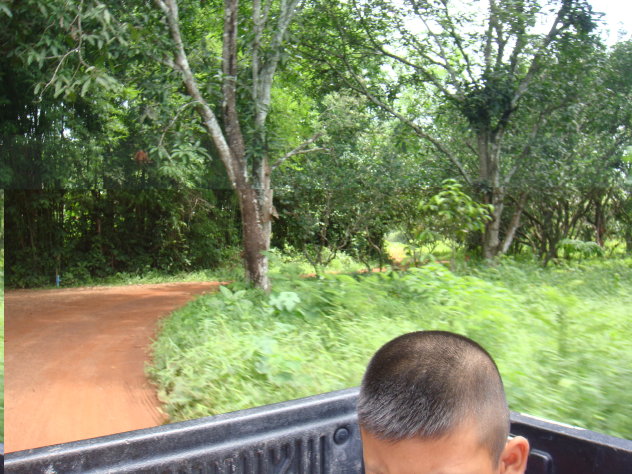 Went for a ride in the back of the truck to get lunch. The camera, memory card, or card reader is misbehaving.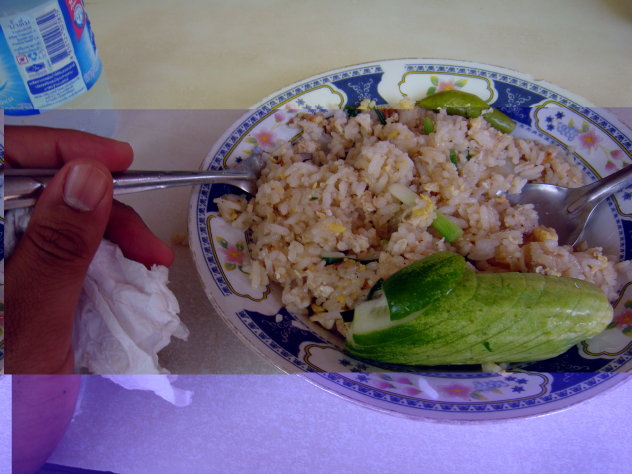 Ordered fried rice.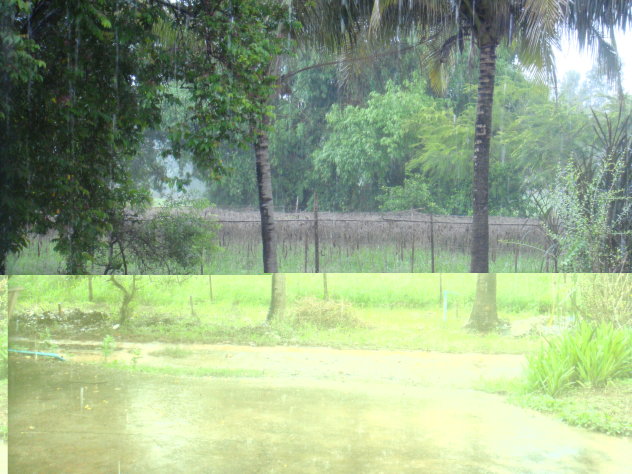 It started raining right after we got back from lunch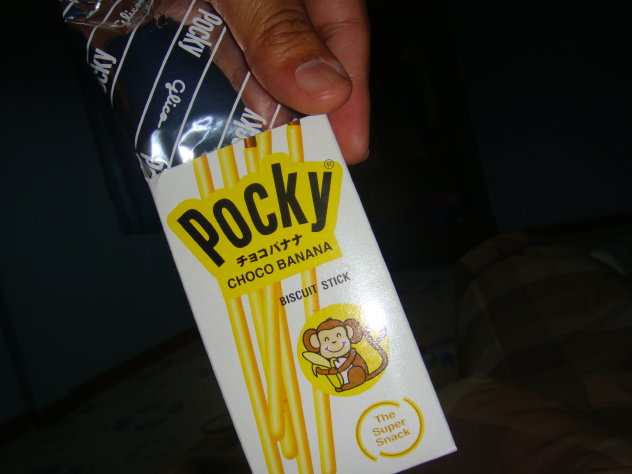 Chocolate banana Pocky has an unusually strong banana aftertaste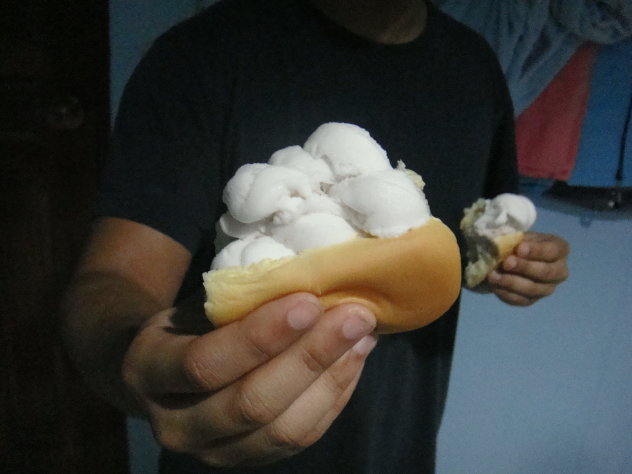 The ice cream truck came by. It wasnt quite a truck. It was more like a motorcycle with a refrigerated sidecart attached to it. Cones were available, but this one came in the form of a hot dog bun.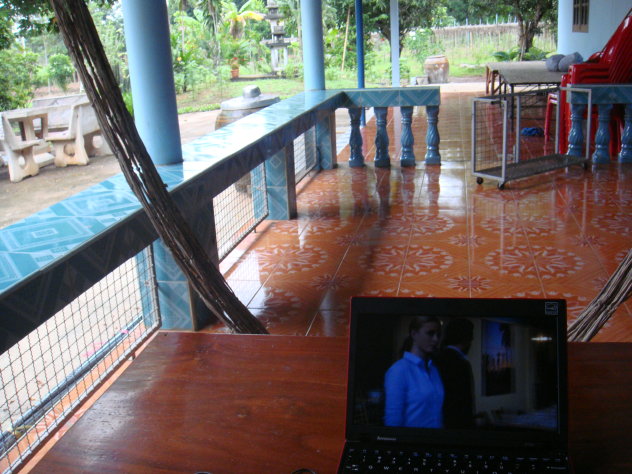 Burning off my remaining stash of Criminal Minds episodes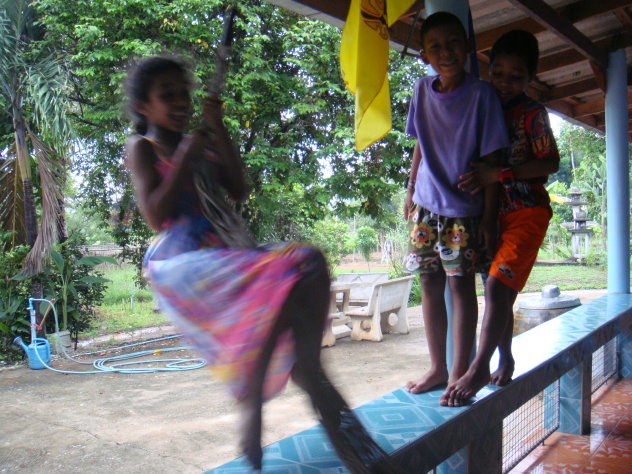 Kids playing tarzan on the hammock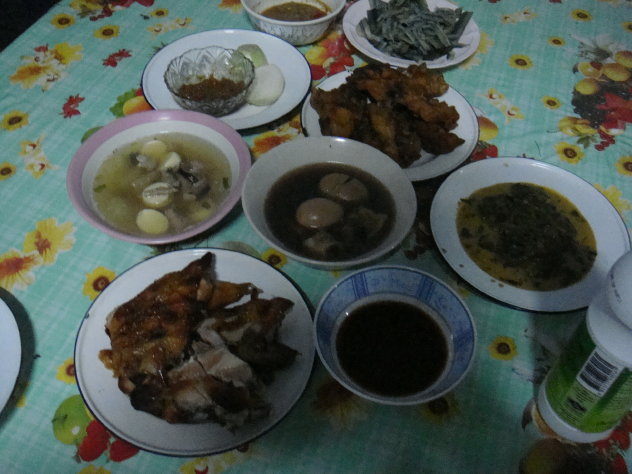 Dinner. Nice spread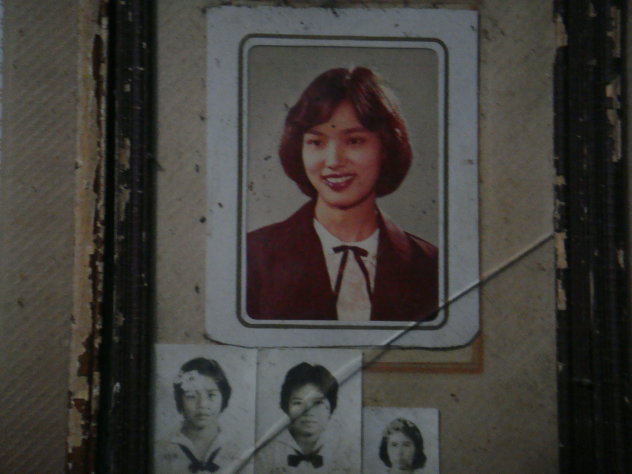 lol, my mom back in the early 70s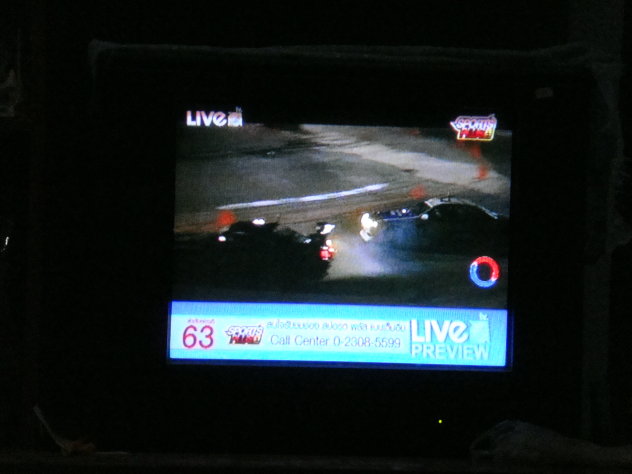 Drifting on TV. So boring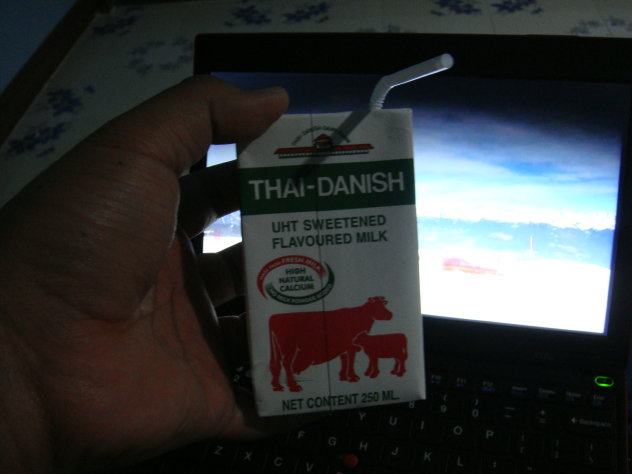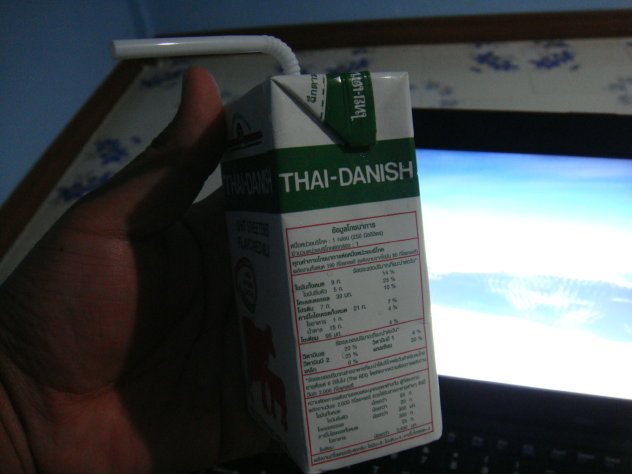 Enjoyed a box of sweetened milk while watching O Brother Where Art Thou. I expected better from The Cohen Brothers.
5 June 2011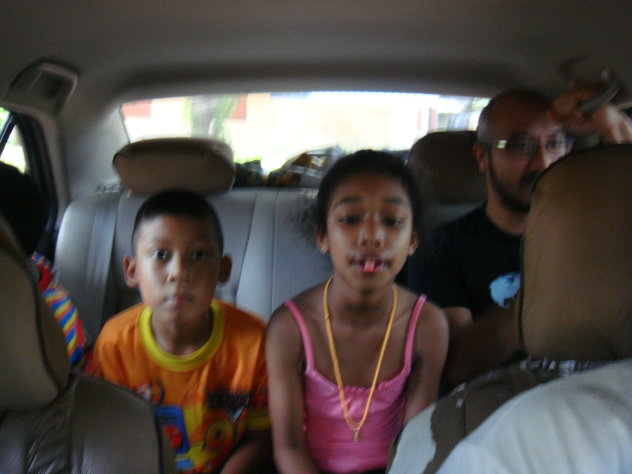 We crammed into my aunt's car to go to lunch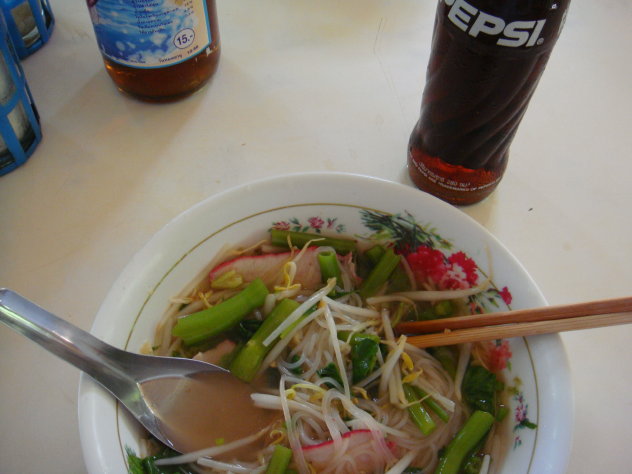 I ordered noodles with pork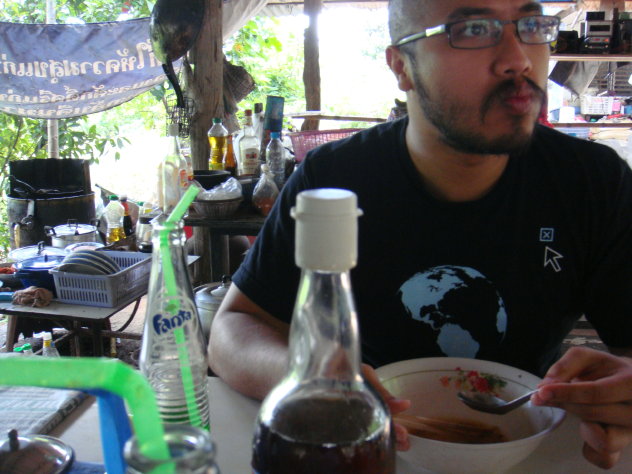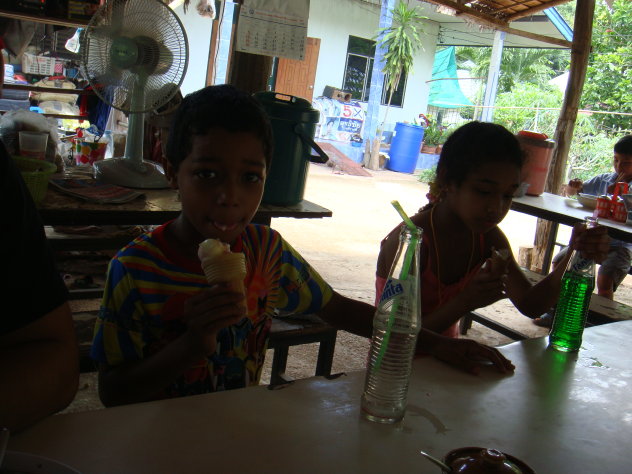 My brother and sister were spoiled with ice cream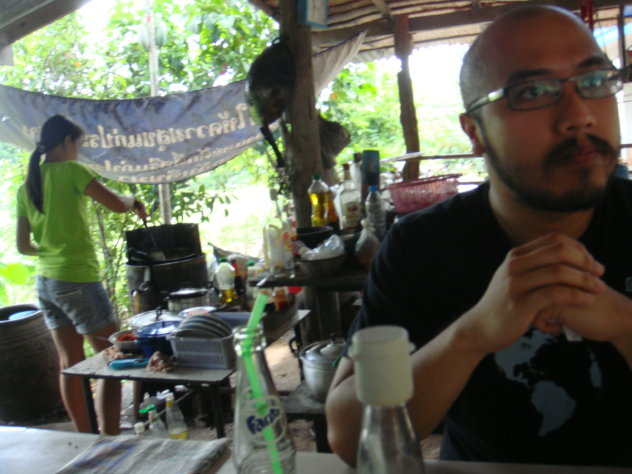 The kitchen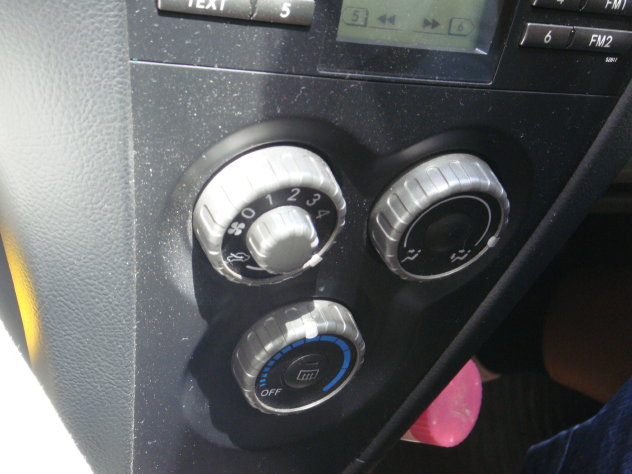 I dont think any cars in this region are equipped with a heater core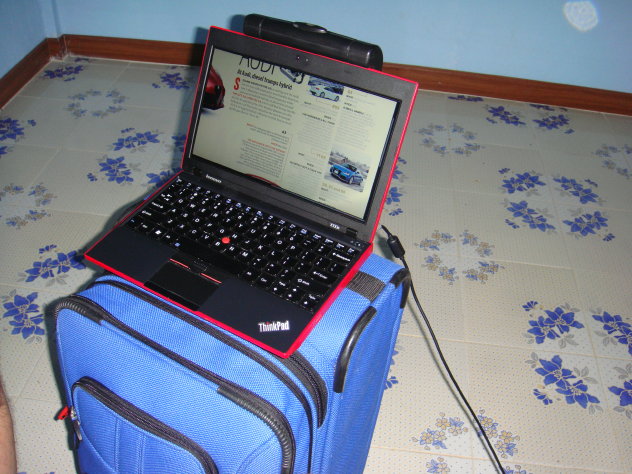 Turned my suitcase into a desk.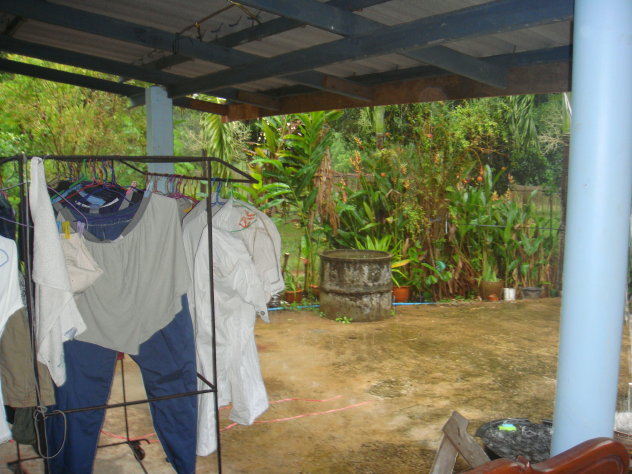 My clothes drying outside. It takes forever due to the humidity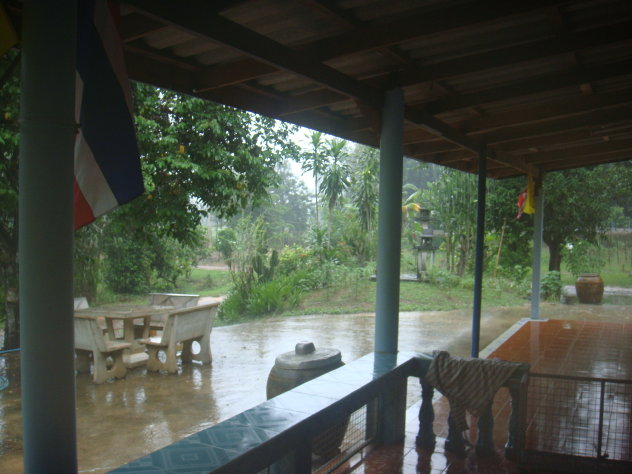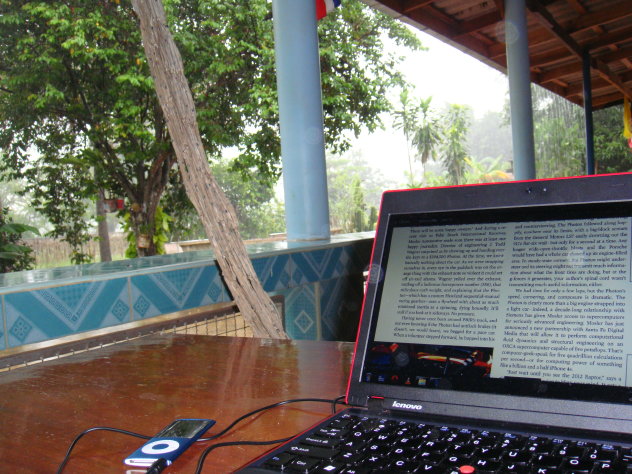 Enjoying Automobile Magazine as a storm rolls in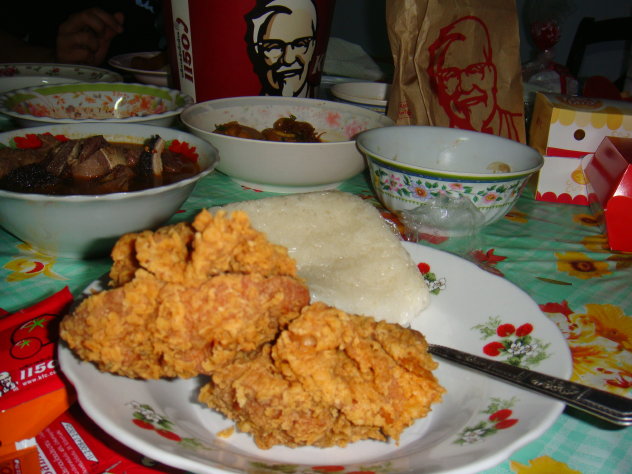 Mom picked up KFC for dinner. It was as terrible here as it is back home.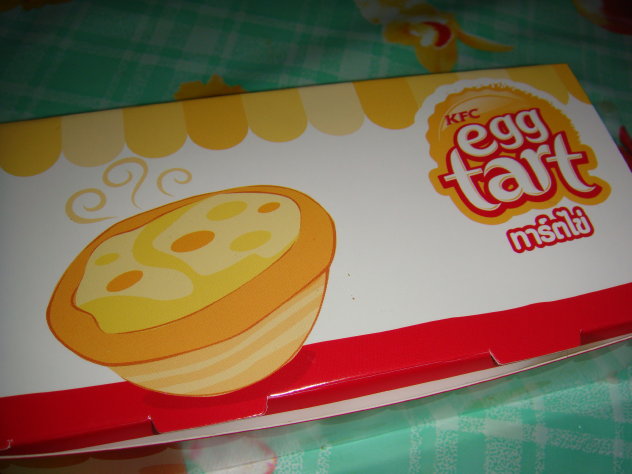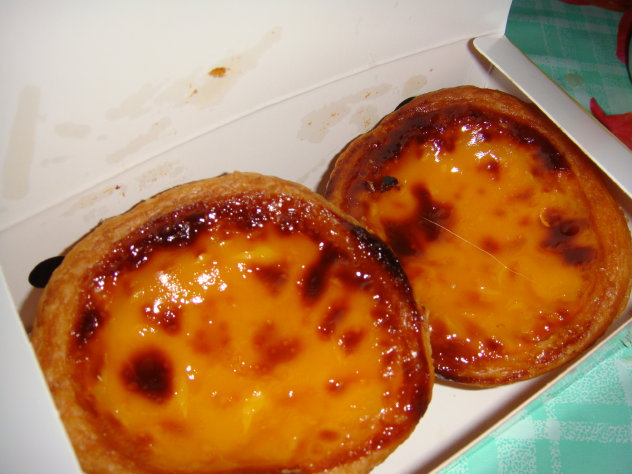 The egg tart is basically a miniature pie filled with custard.
A quiet day overall.
——————————————————
June 6 2011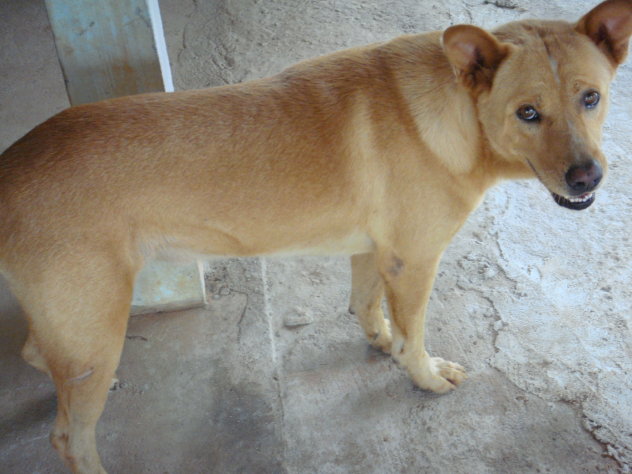 Hello dog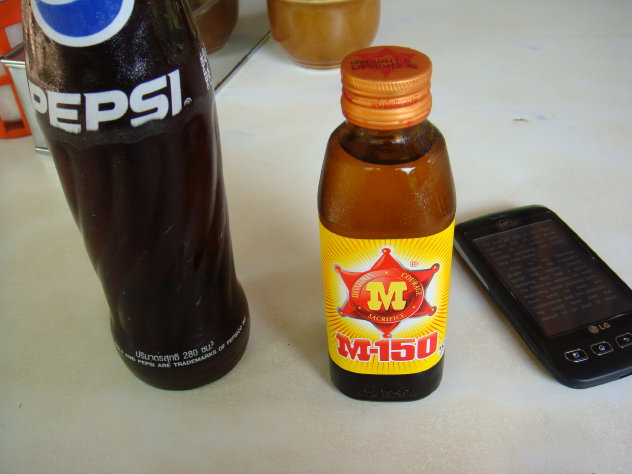 M-150 is a non-carbonated energy drink. It gave me a swift kick in the ass. I stayed up late last night watching the Oliver Stone movie "Wall Street" and got up early to head to the golf course. I ended up not going and I'm glad I didn't — I intended to hang out and mooch some wifi, but learned that the clubhouse lacks air conditioning.
[Discovered later on that there's a coffee shop there with cold AC.]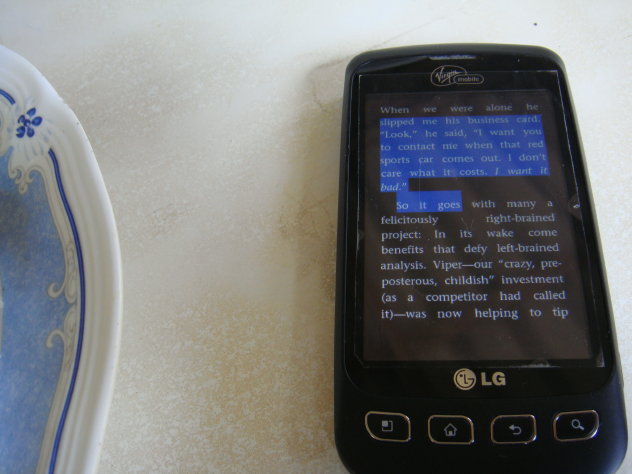 I continued reading "Guts" by Bob Lutz as I scarfed down a bowl of noodles for breakfast.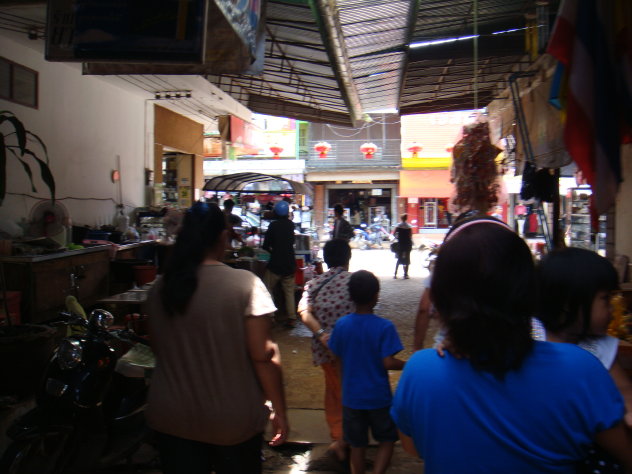 Went with mom to the market. I was utterly bored — I ended up stuck with a bunch of women shopping for clothes.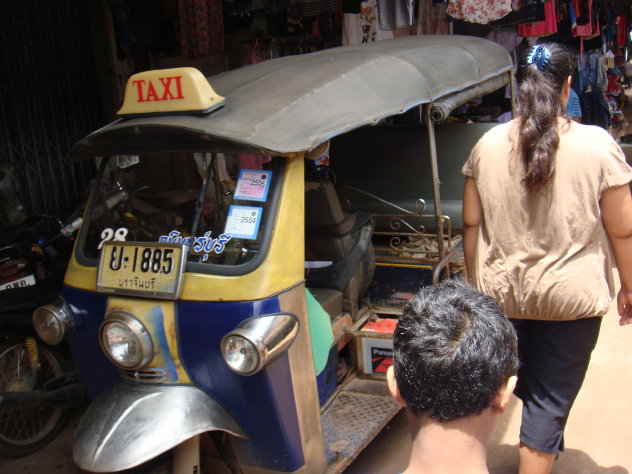 Tuk tuk, an open-air three-wheel taxi that's as much Thailand as apple pie is American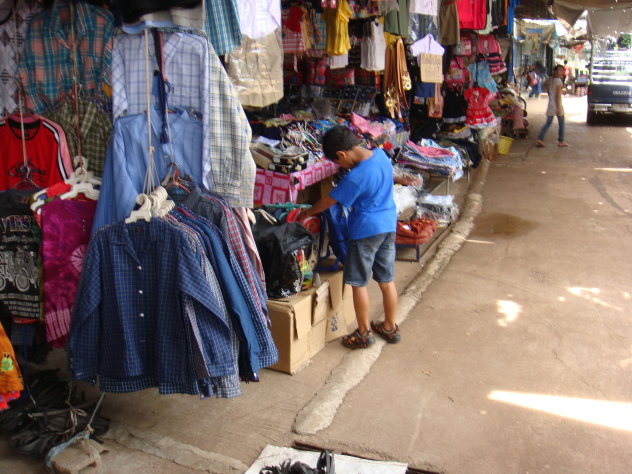 Little brother scoping out the backpack selection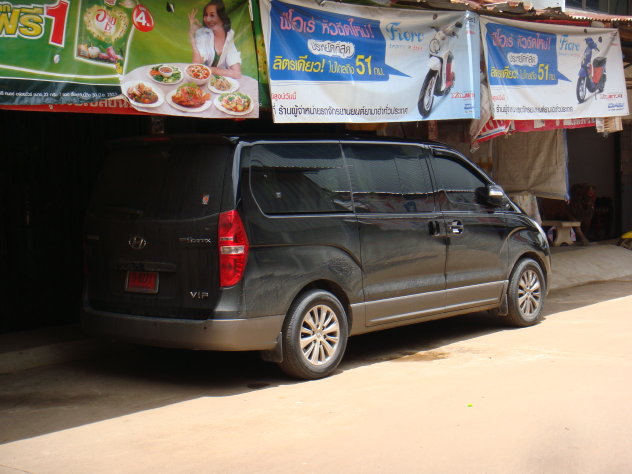 A Hyundai Starex van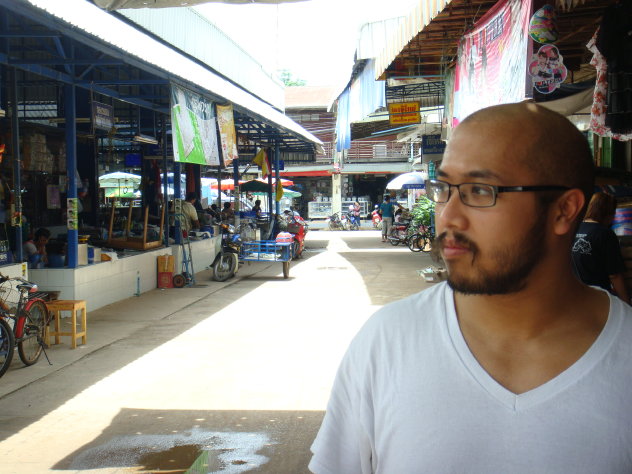 My older little brother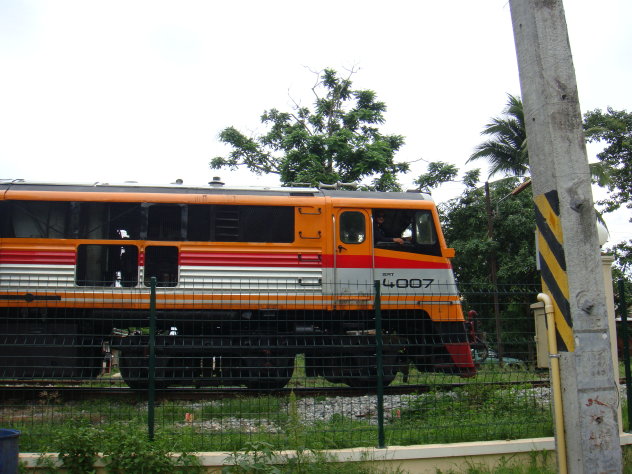 I got the train conductor to wave at me!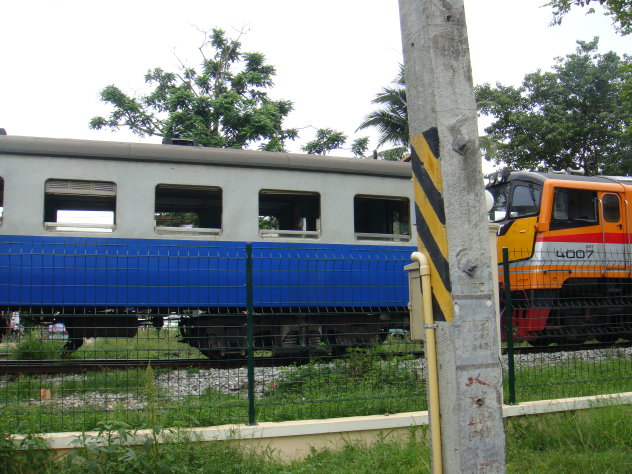 The engine sounded loud and crude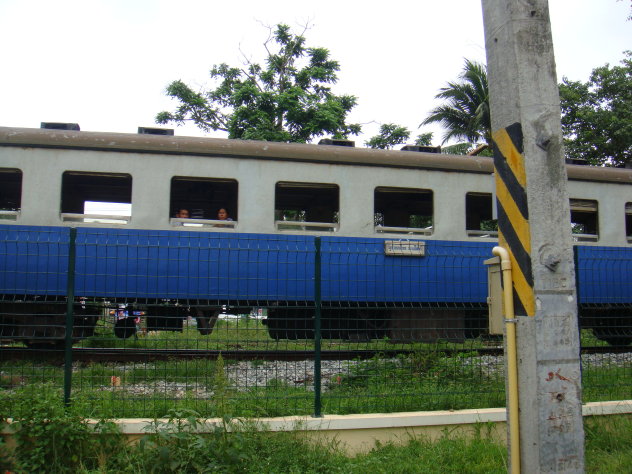 The passenger cars looked pretty beat.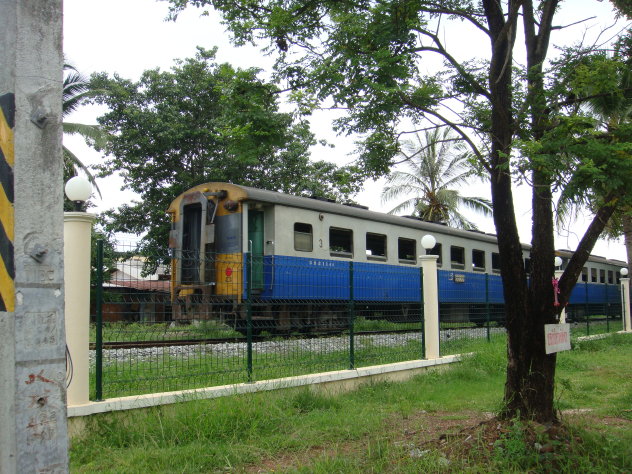 By the open windows I'm going to assume there's no AC.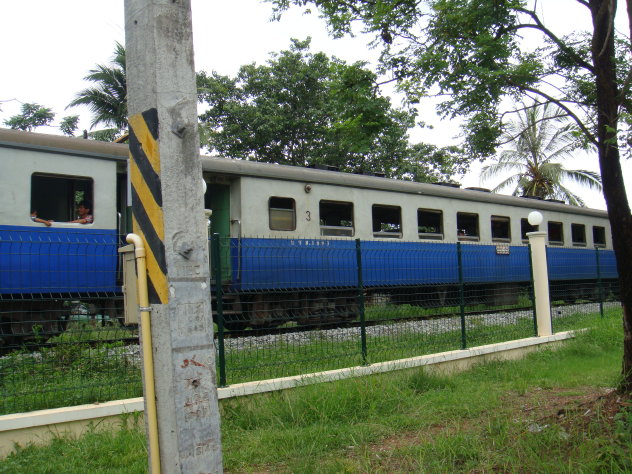 It was about five or six cars long and sputtered by slowly, making tractor-like sounds rather than the smooth diesel-electric hum us Westerners are accustomed to.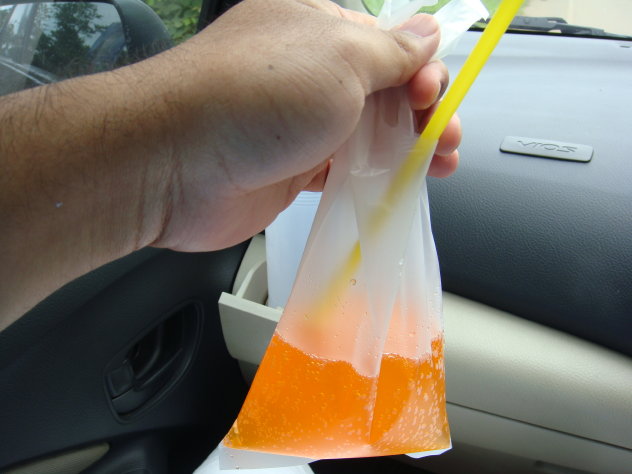 Stopped at a roadside stand to buy some soda. It was served in a bag. It was warm — I've been avoiding consuming any drinks that contain ice because the ice typically comes from unpure sources.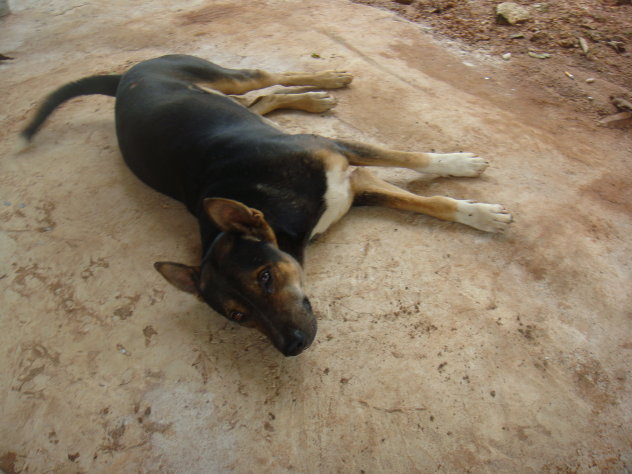 Got home, one of the dogs offered a salutation.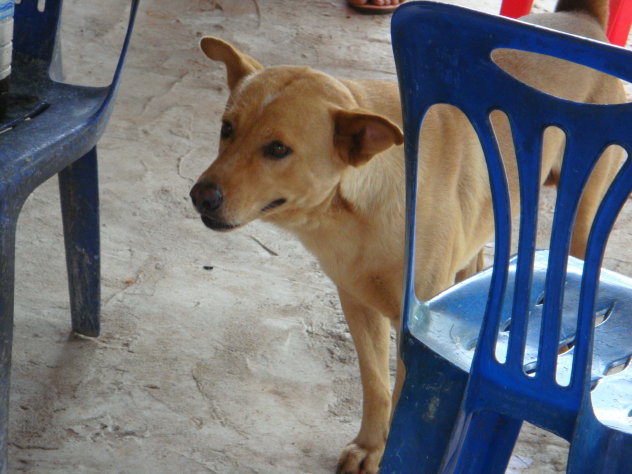 "sup guys"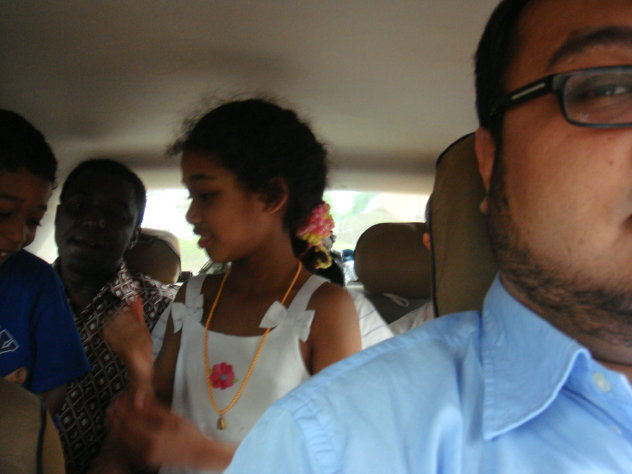 Seven us squeezed into a Toyota Yaris (Vios)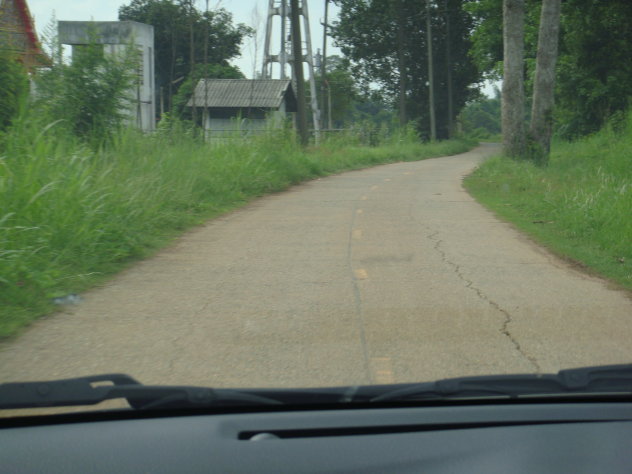 This road was pointlessly marked into two lanes. It was wide enough for one car and one motorcycle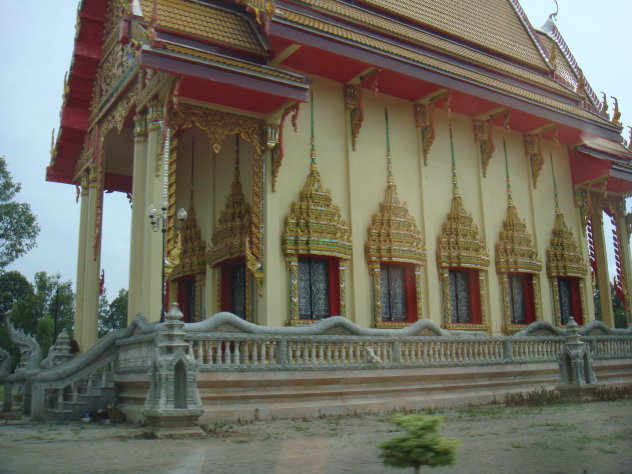 Big temple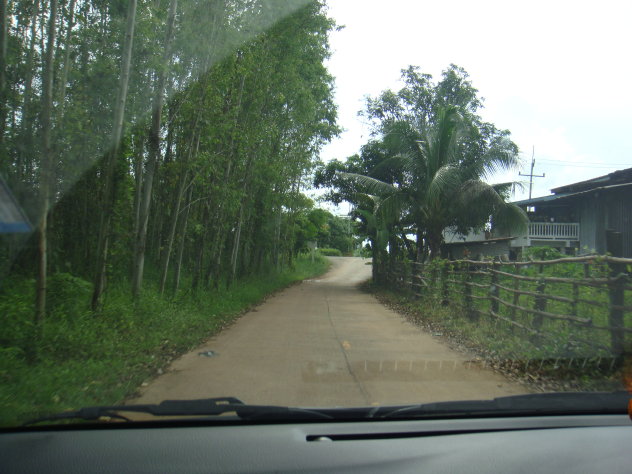 More narrow roads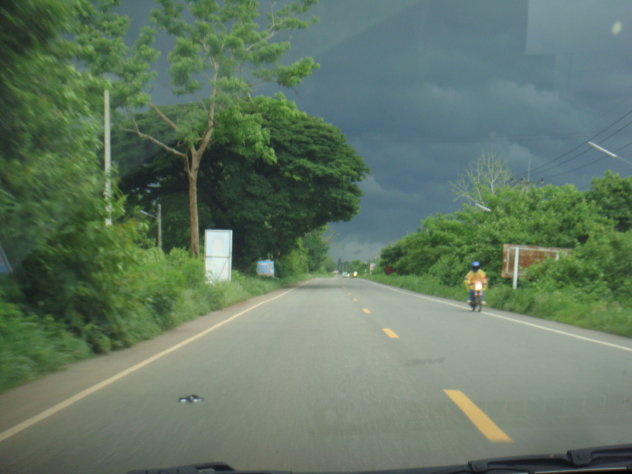 Got out on a main road. We were heading to a computer store about an hour or so away. A storm was approaching.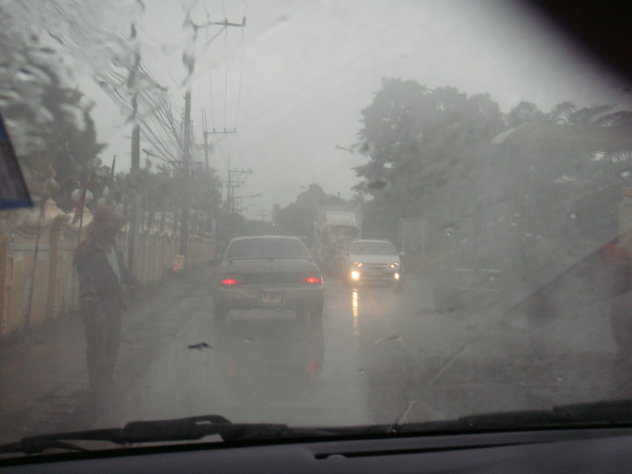 Construction debris was in the air, making it difficult to see.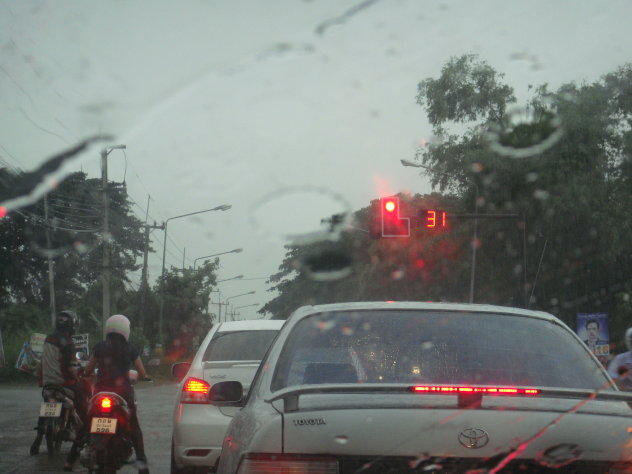 Stoplights with timers. The bottom two lights were green arrows pointing forward and right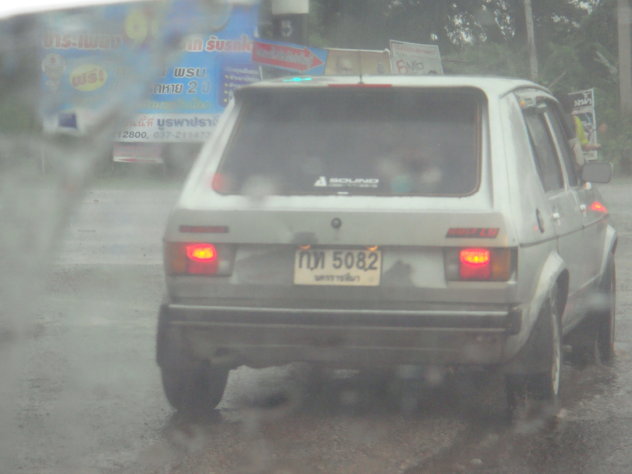 An old VW Golf, which is a bit rare here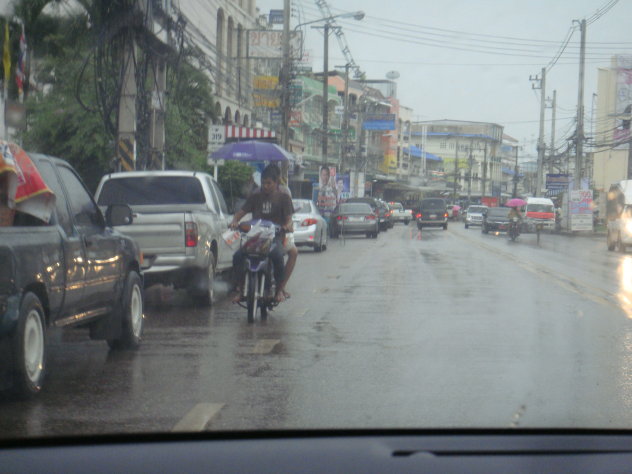 Motorcyclists seem to go in whatever direction they want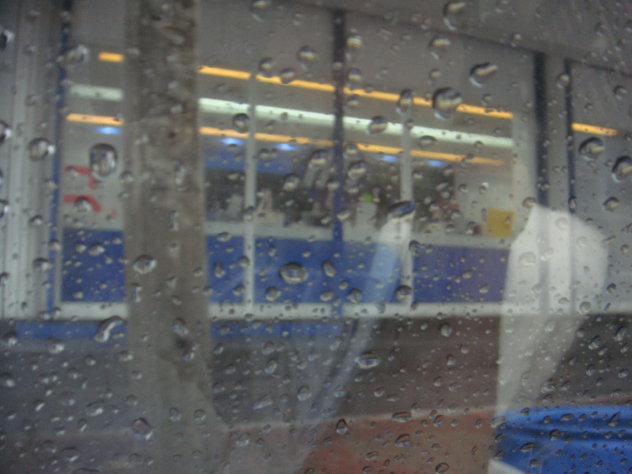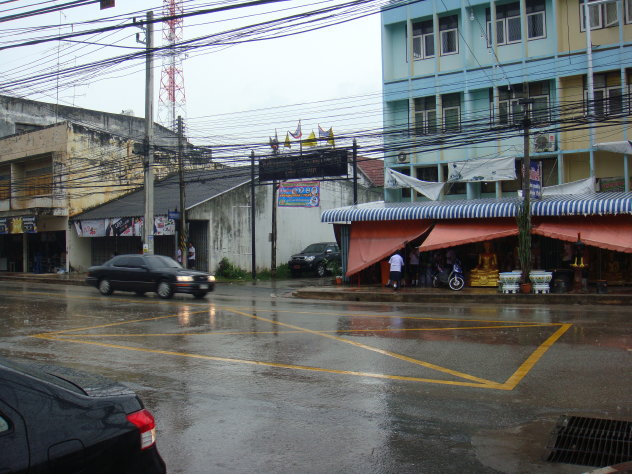 Got to the HP store. They didn't have anything of value. The long drive was kind of a waste. I'm not sure why we came all the way out there — my uncle and grandmother even followed in a separate vehicle. I told my mom the Lotus department store ten minutes away from home had whatever they were looking for in the electronics section.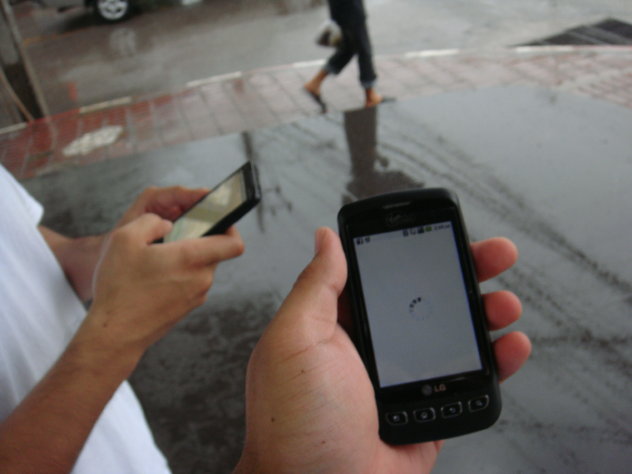 My brother and I searched for wifi and found a decent signal. There's lots of open routers in Thailand

Fast Tube by Casper

Fast Tube by Casper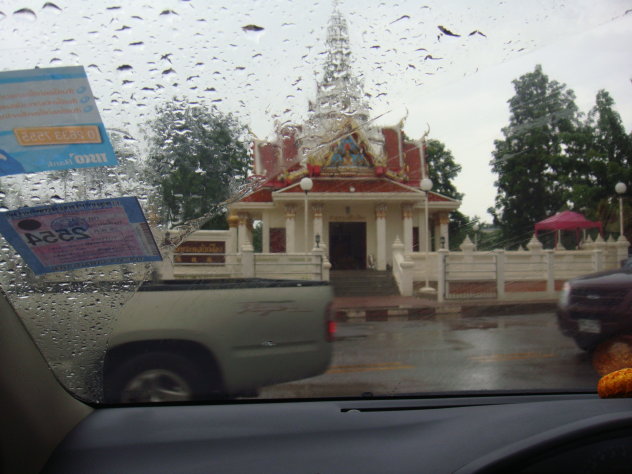 Place of worship and such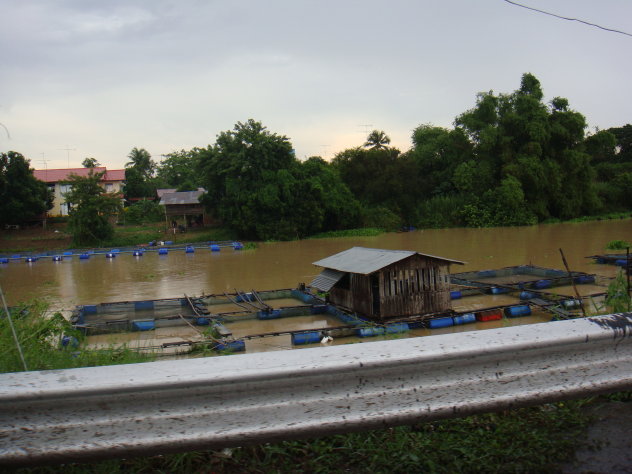 Fish farm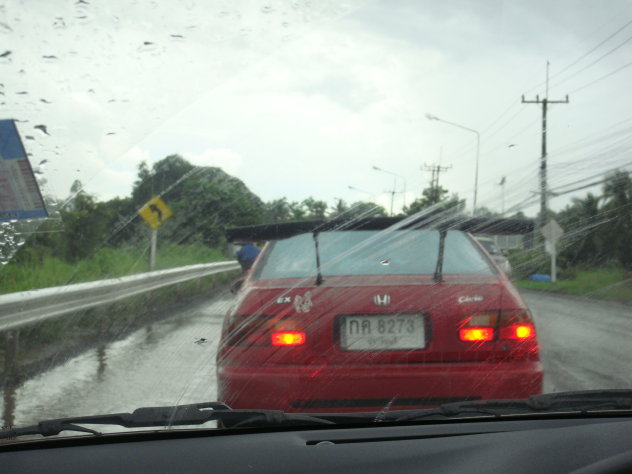 God-awful wing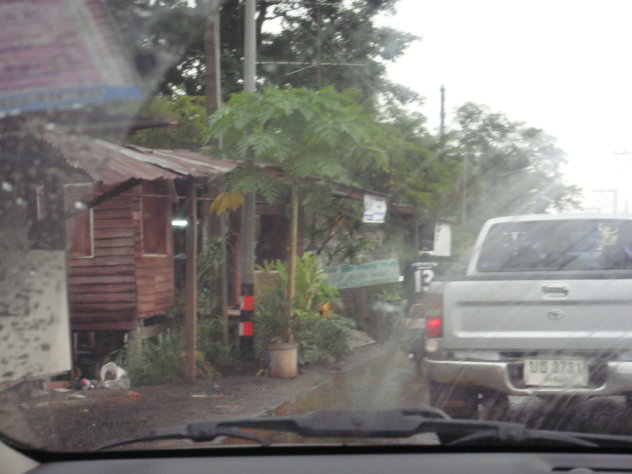 This sad looking shanty on the river would probably cost $1000/mo to rent if it was relocated to New York City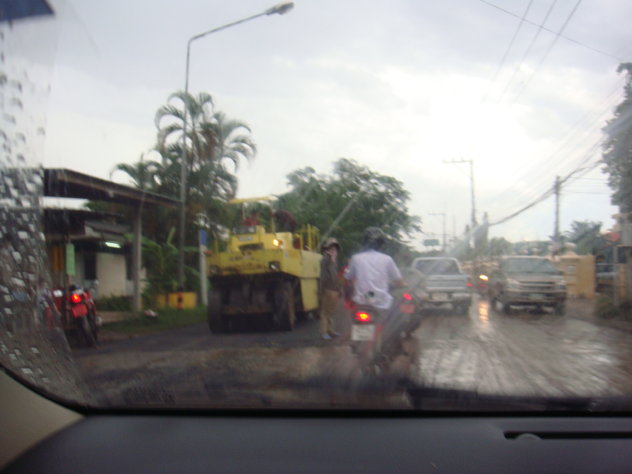 Heavy construction. Apparently 13 soldiers were killed by lightning within a couple miles of us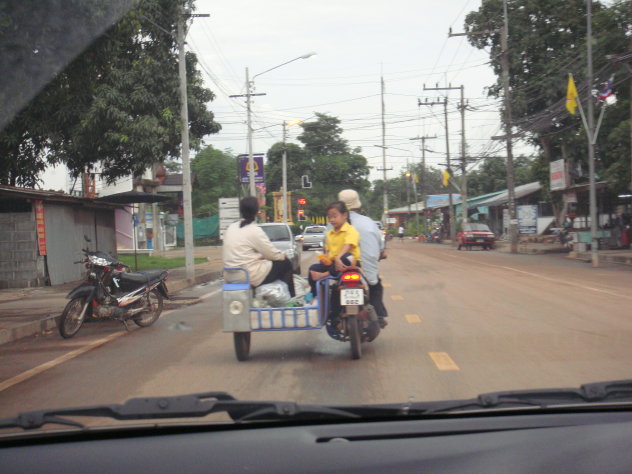 A family outing. I guess they're off to Olive Garden for the unlimited pasta special. Or not.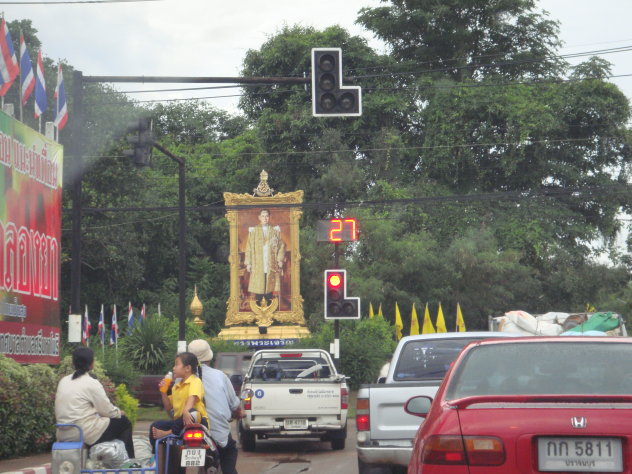 The king back there, acting all god-like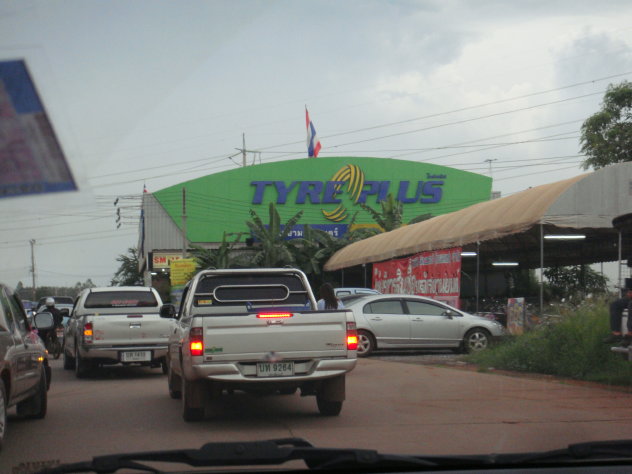 A huge tire shop.