Thailand 2011 — Part 2 – Heading to Bangkok
31 May 2011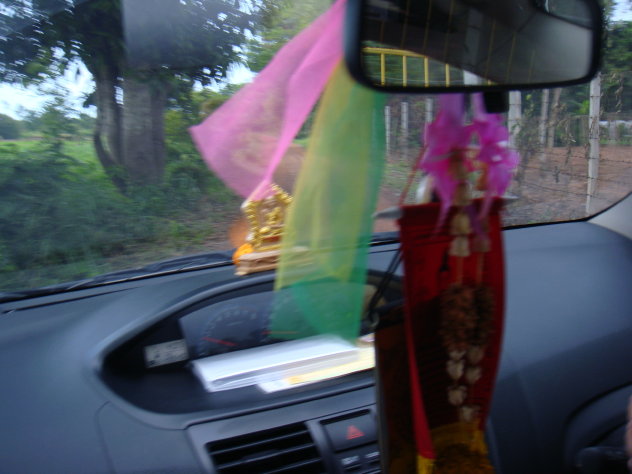 My aunt took my brother and I out for lunch.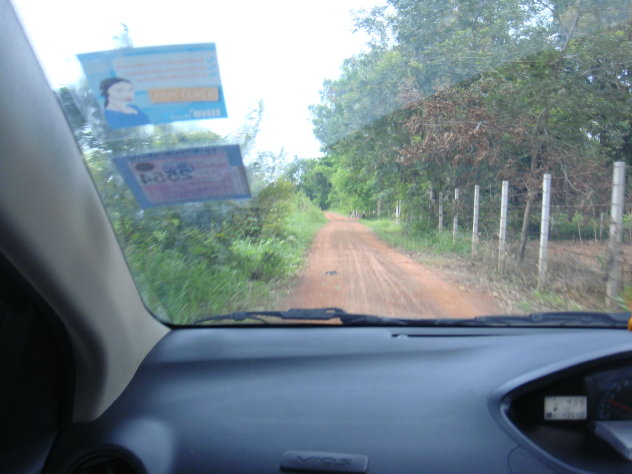 She drives the equivalent of a Yaris, a Toyota Vios, "loaded" with a CD player, remote keyless, and power windows.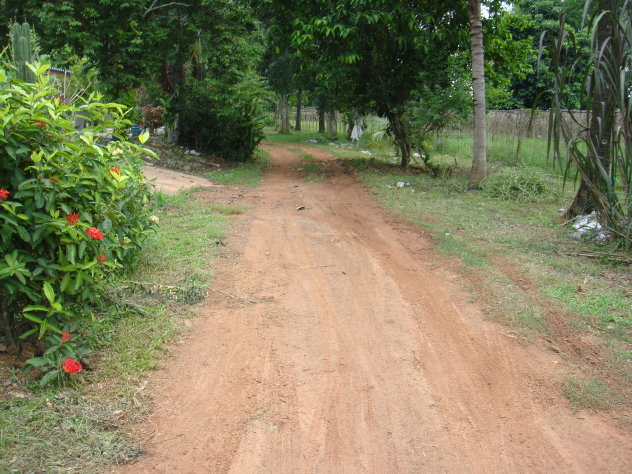 Its an awkward looking tall car but its narrow enough to carve through these winding dirt roads. Its all soft and wobbly too, which might make it unsuitable for fast-moving Texas highways but in the third world, it smooths out the [frequent lack of] pavement.
All I cared about was the air conditioning, which was more than adequate.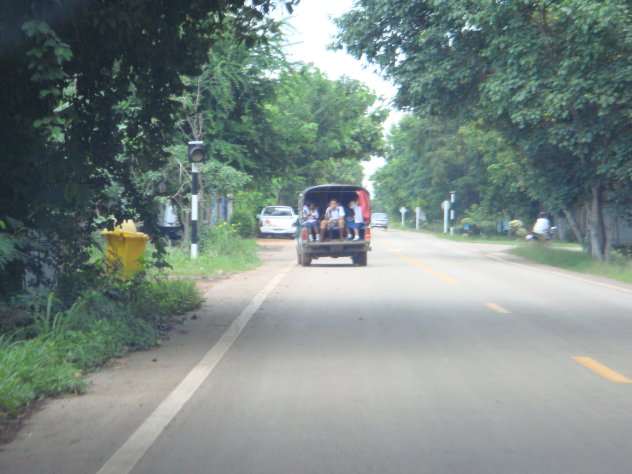 A truck full of school kids in the back

Fast Tube by Casper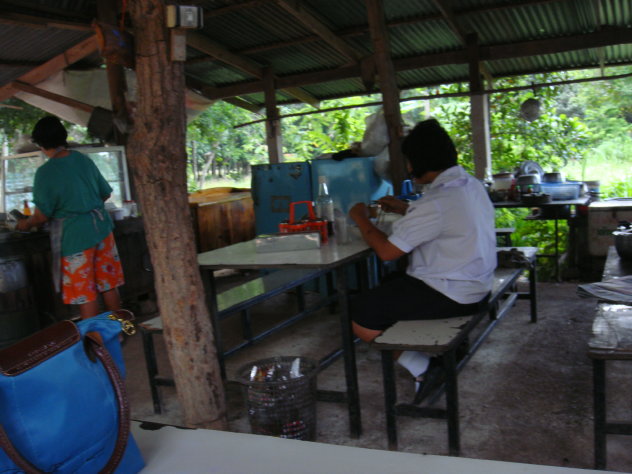 Sat down for lunch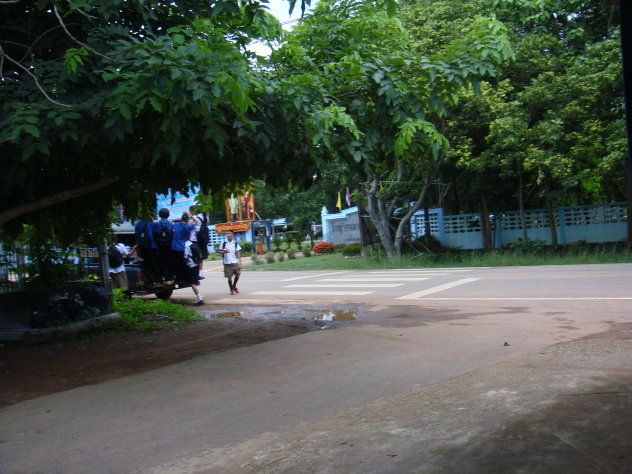 A school, kids in uniform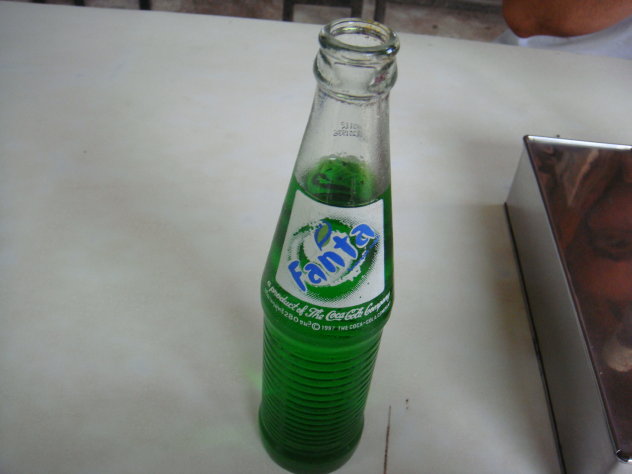 Green Fanta. I dont know exactly how to describe the taste other than "green." Its quite good.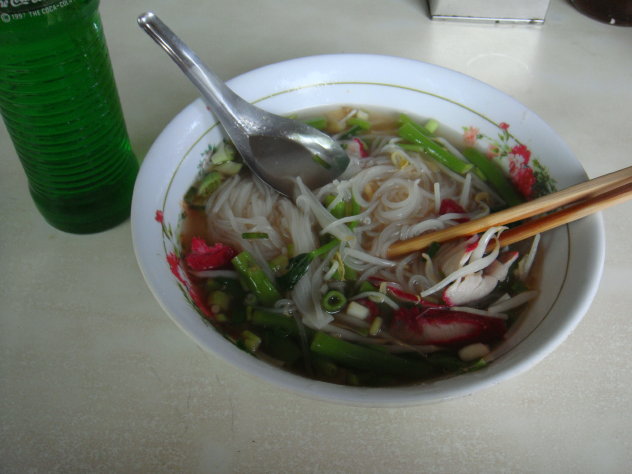 Bowl of noodles. I don't understand why such a hot, tropical climate eats so much spicy, boiling hot food. I think of soup as a winter thing. If I lived here, I'd eat nothing but ice cream and ice cubes.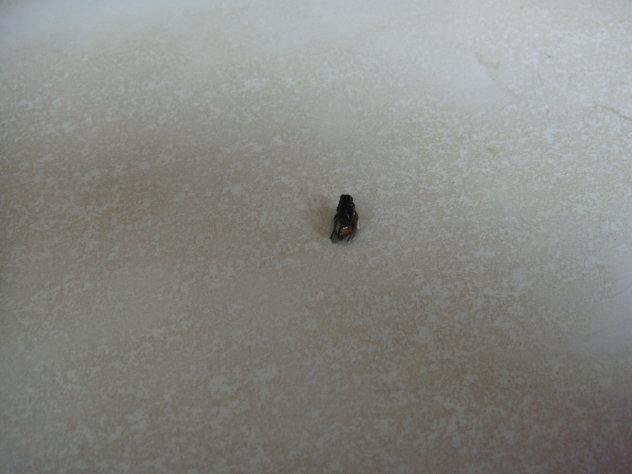 There was a fly in my soup. I spooned it out and continued eating. This delicious outdoor meal was the equivalent of 30 cents.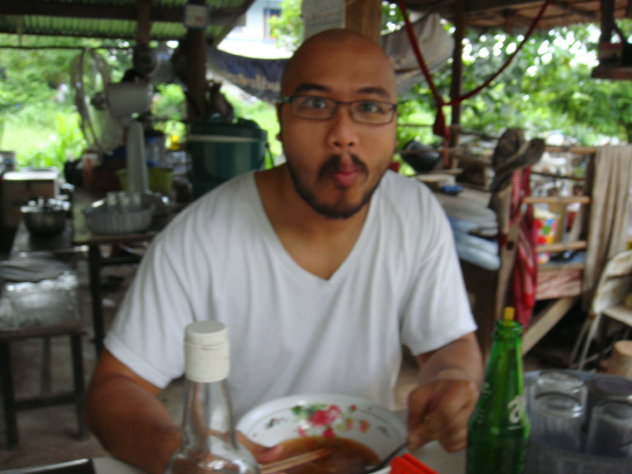 My brother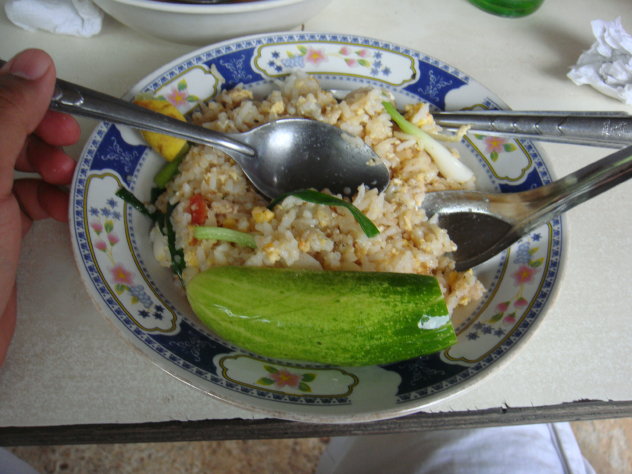 I also ordered fried rice with pork.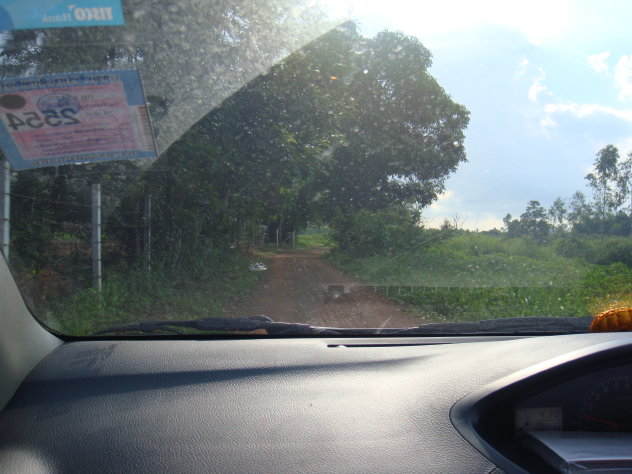 Headed back to the house.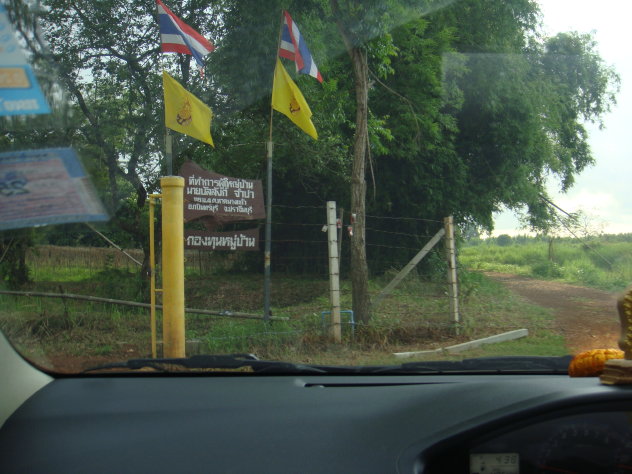 Approached the gate to the house.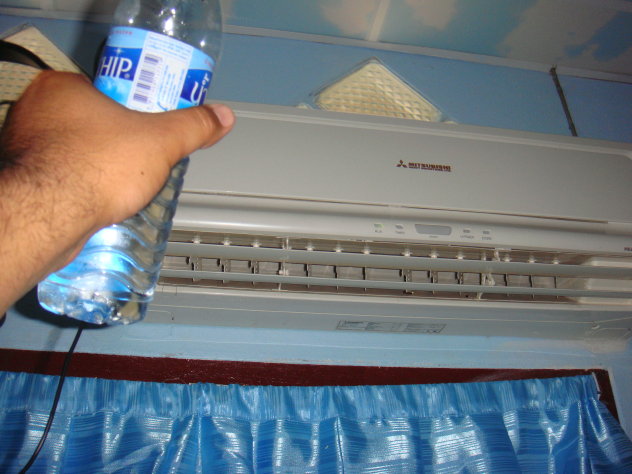 I stood in front of the air conditioner with my hands in the air. This is only time you'll ever see me showing deep appreciation for a Mitsubishi.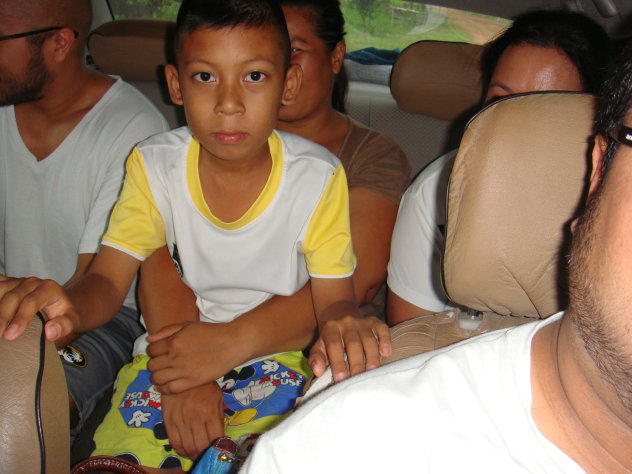 Six passengers because we can!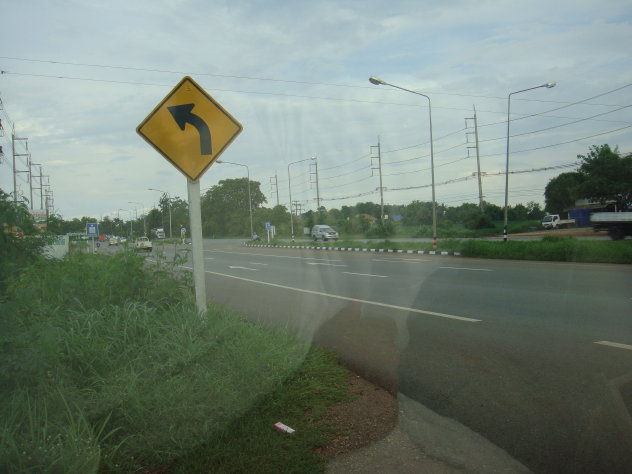 Ongoing development east of Bangkok means more stores, better roads, cleaner living conditions, and better infrastructure. It used to be that hours of travel were required to find a busy retail area and a high-speed road. Not anymore.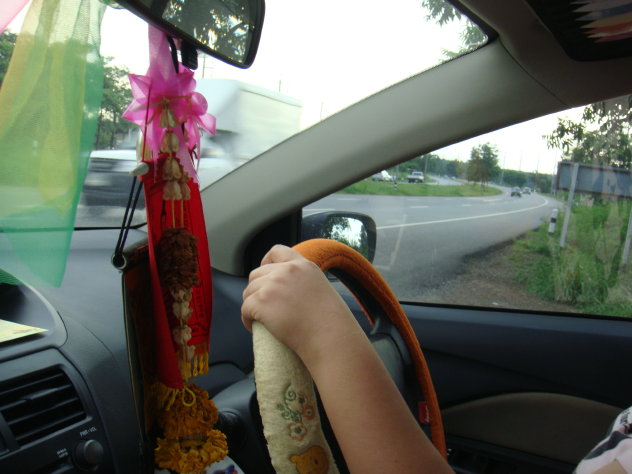 Still cant wrap my ahead around driving on the left.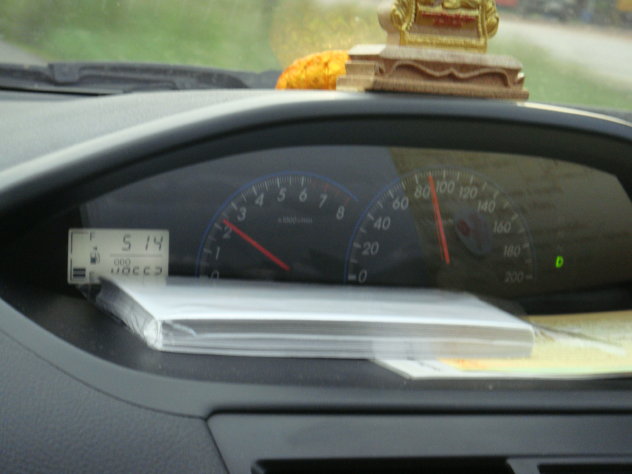 90km, which is something in the neighborhood of 50mph?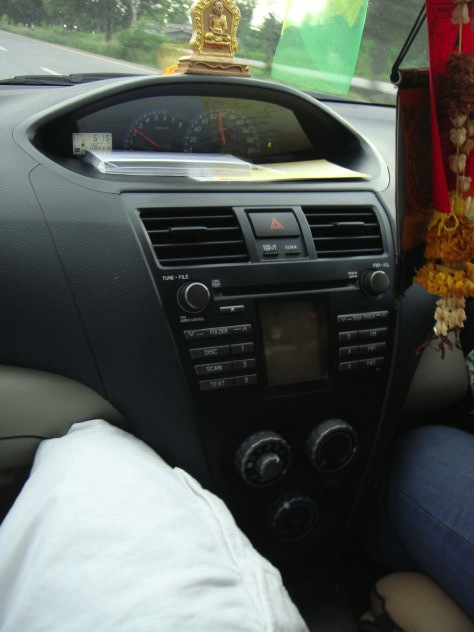 The center stack intrudes into my leg room quite a bit.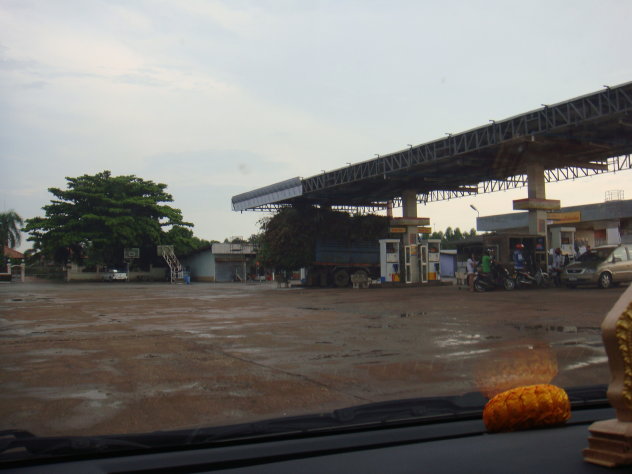 Pulled into a shell station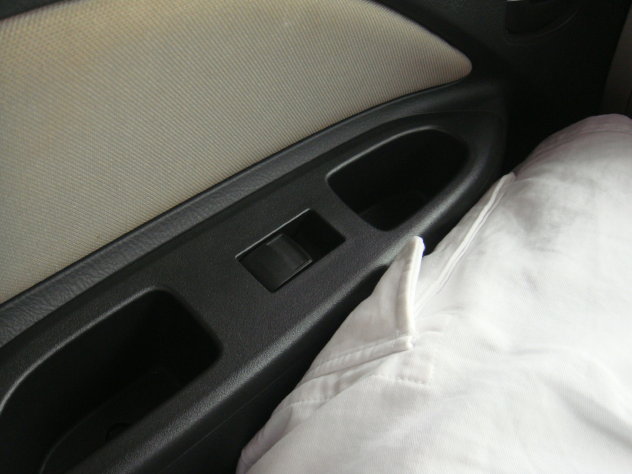 I know a handful of frugal Americans are wondering where the base"-model stripper" cars are — vehicles equipped with minimal luxuries and features sold for cheap. Let me tell you, the third world has embraced power windows and keyless entry. Deal with it.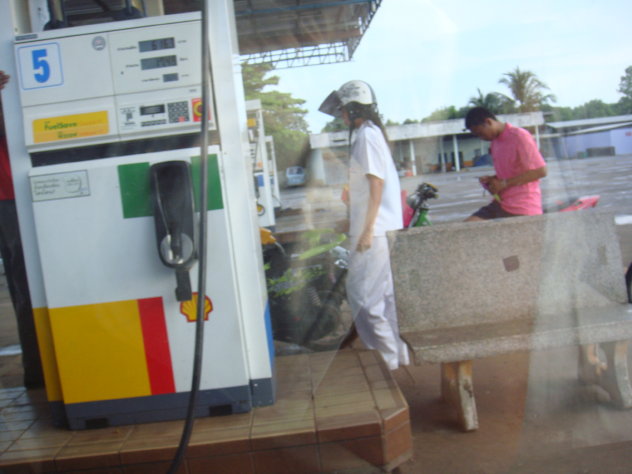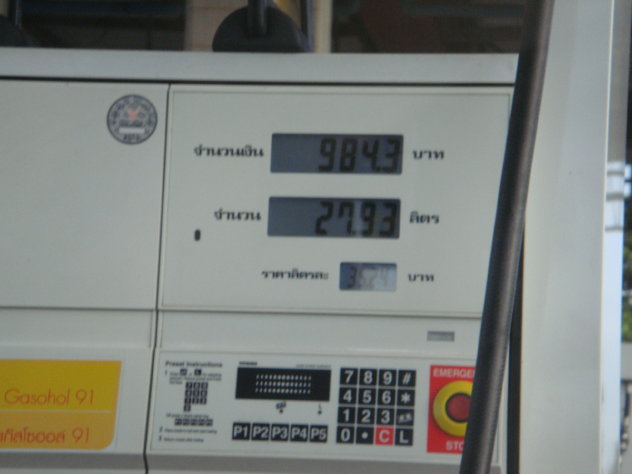 The price for the lowest octane rating is $29 baht/L. That's roughly $3.70 a gallon. Expensive.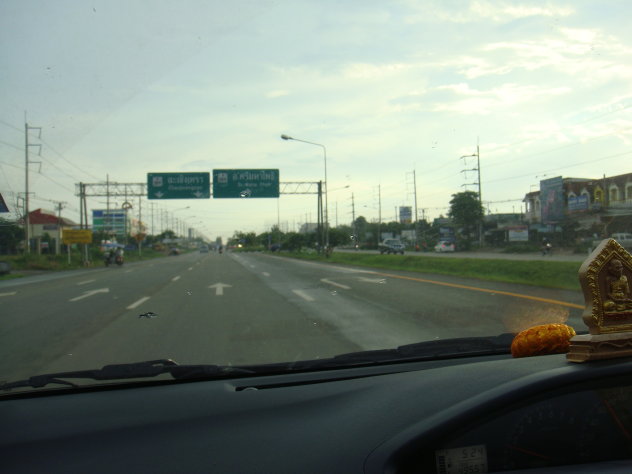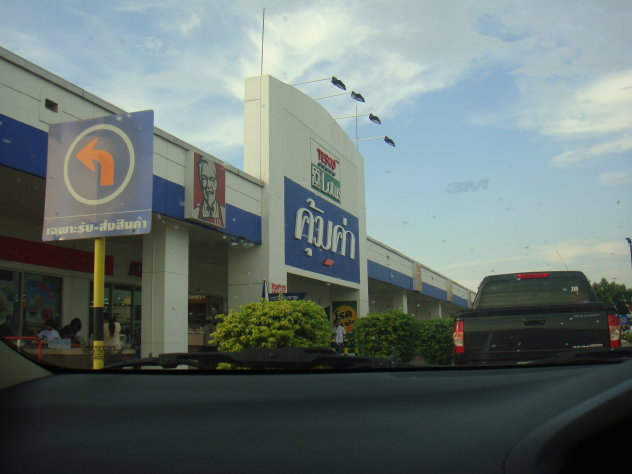 Arrived at a Tesco/Lotus, a chain of department stores co-owned by a British firm.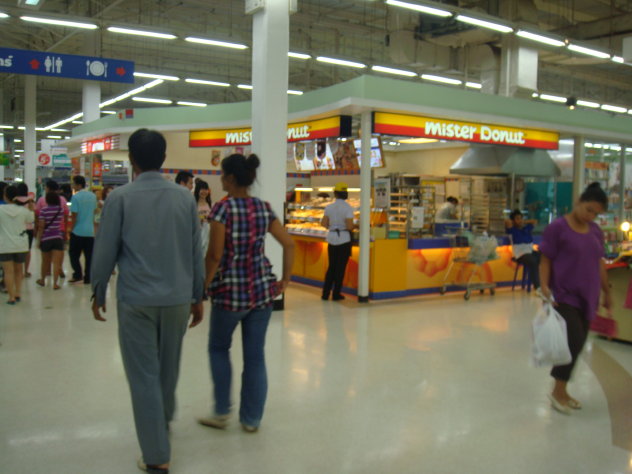 I havent seen Mister Donut in St Louis since the 80s, but there's one here.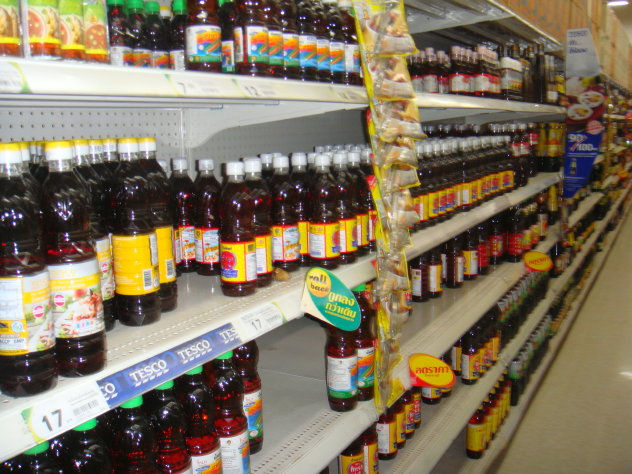 A whole aisle of nothing but fish sauce.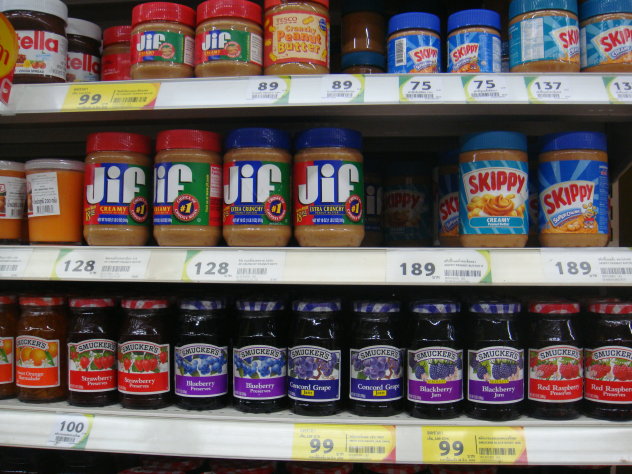 An aisle for choosey moms.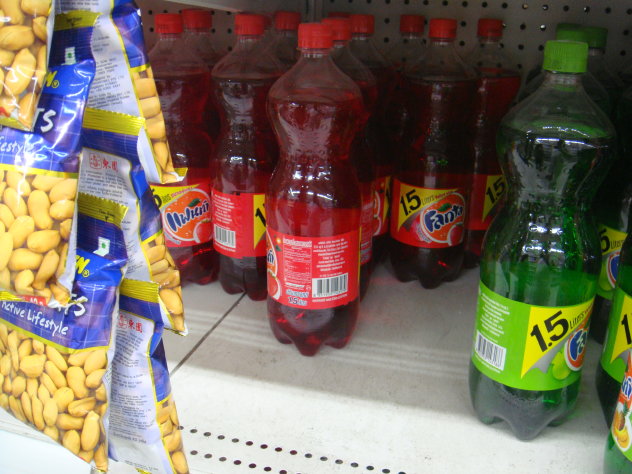 The largest soda bottle I saw was 1.5 liters. In ten years I'm sure 3-liter Shastas will make an appearance.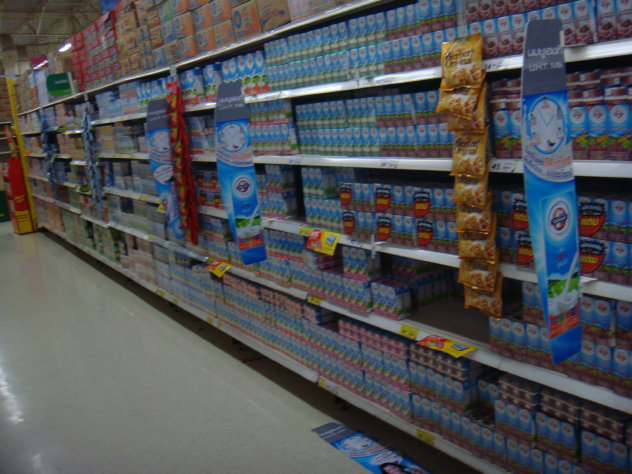 Fortified milk drinks.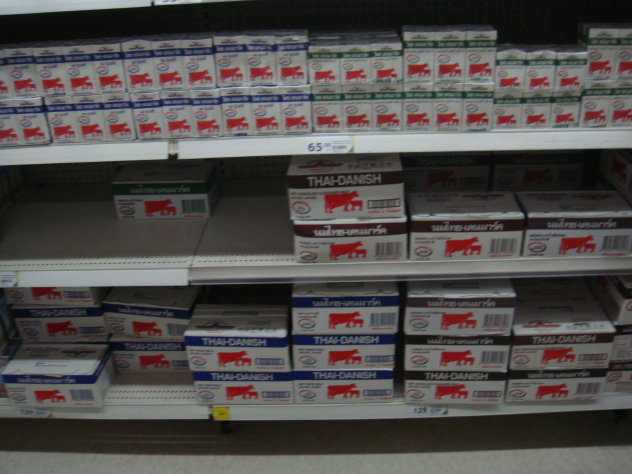 Bought a few cases of this.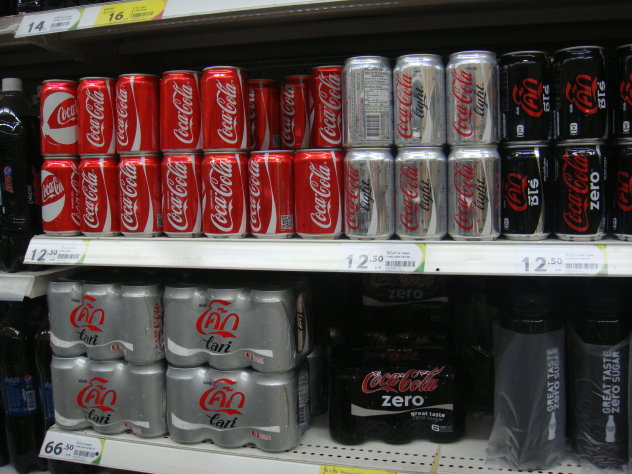 Ah ha! Found it! A small shelf devoted to Coke Zero and Diet Coke. I knew people here were getting fat.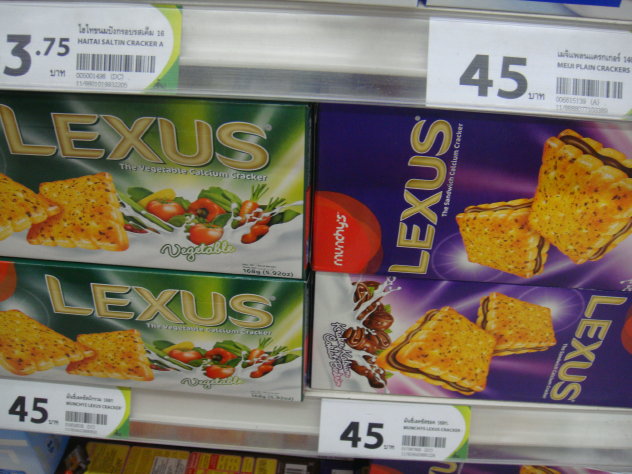 Lexus. Its a cracker. Hopefully more flavorful than the car.
I wandered over to the electronics department to get a card reader. I'm borrowing a Sony Cybershot because my Panasonic is being serviced back home for a dirty lens. Finding memory stick media and readers is kind of a pain in the ass. The company that made the first floppy drive camera (remember Mavica?) turns around and forces proprietary memory formats down our throats, with no advantage in convenience, usability, or performance.
The 8GB memory stick was about 60 dollars, which I passed on (I'll just have to empty my 2GB card daily). The USB MS reader was only 89 baht or about 3 dollars.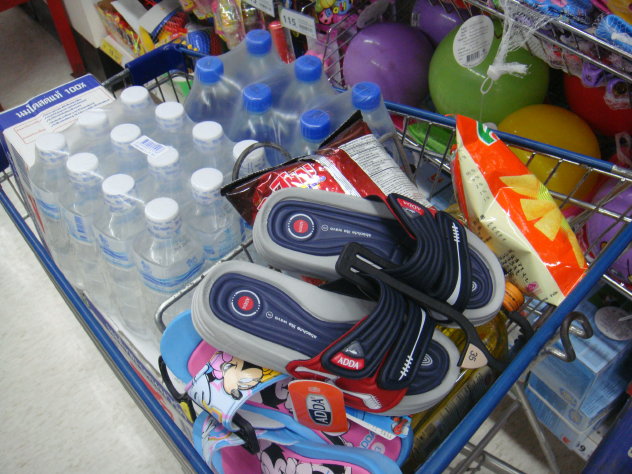 Filled the cart.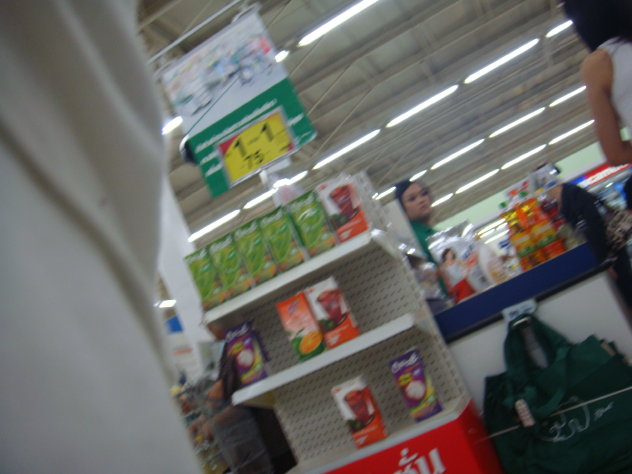 I snuck a pic of our cashier, a tranny. I'm accepting and open minded, but I'm still weirded out by gender bending outside the context of entertainment.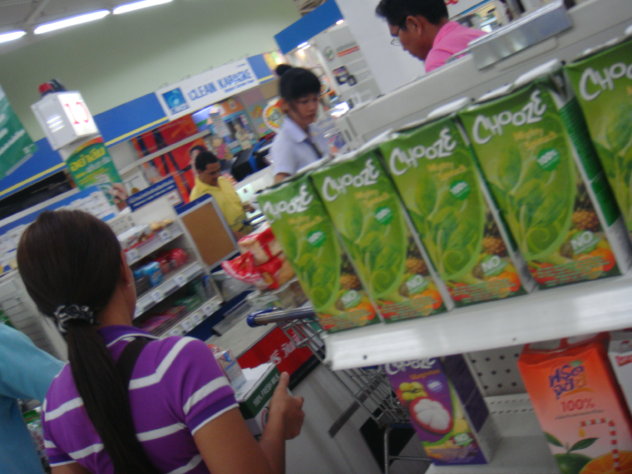 Back there is a "Clean Karaoke" room. I guess you pay to stand in a decorated booth and sing. Hardcore stuff.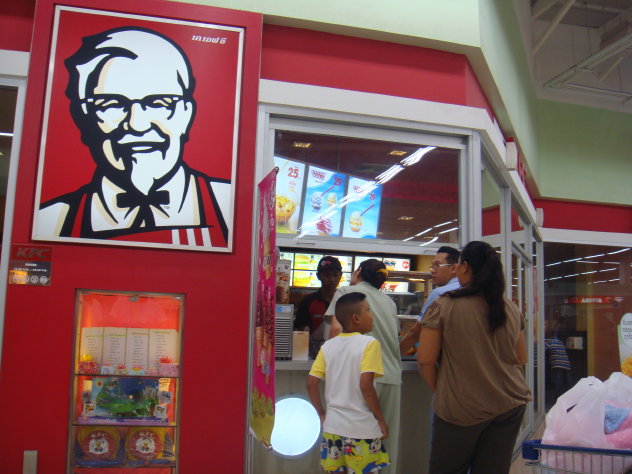 The Colonel. My cousin in the yellow shorts is getting some ice cream. There was also a Dairy Queen in the store, which is odd since DQs are closing all over America.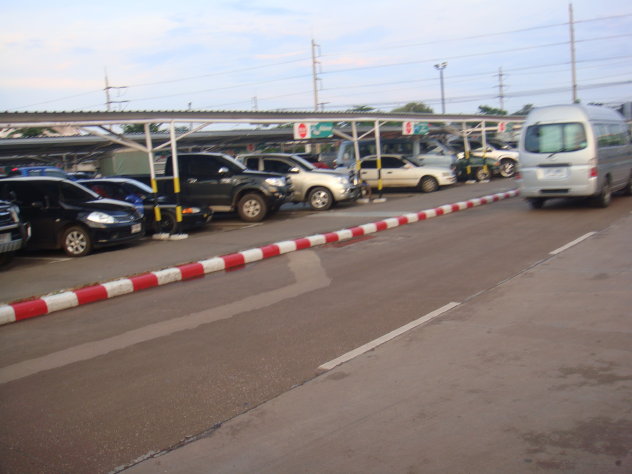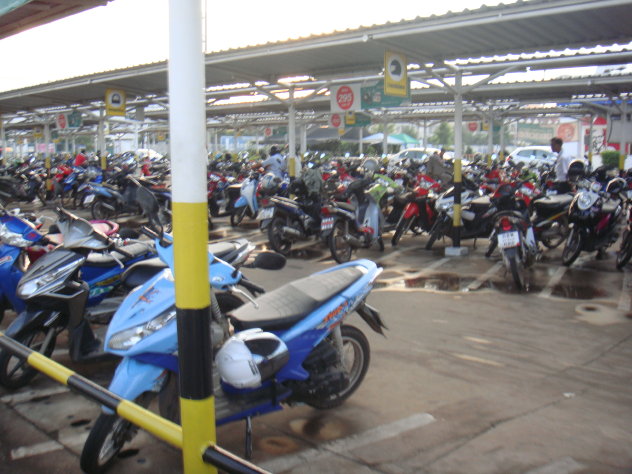 The parking lot has covered spaces with lighting.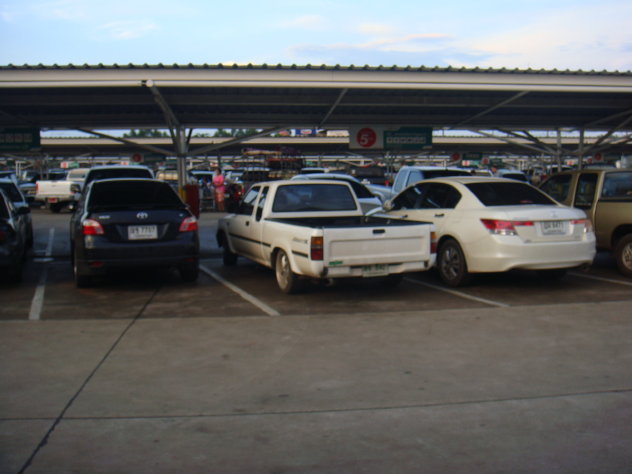 After spending the day in a Vios (Yaris), that ugly-ass Honda Accord looks quite appealing.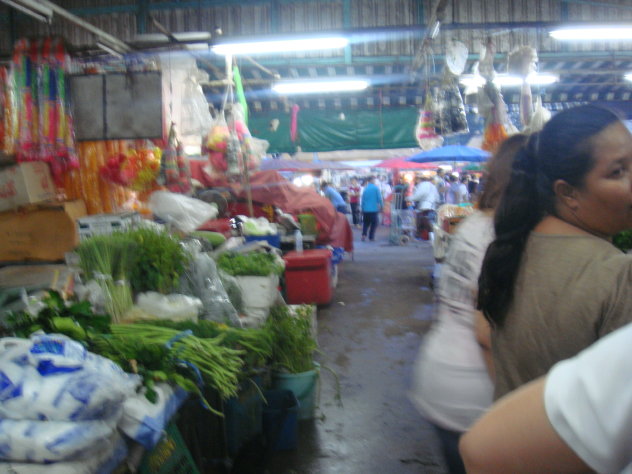 Went to an outdoor market.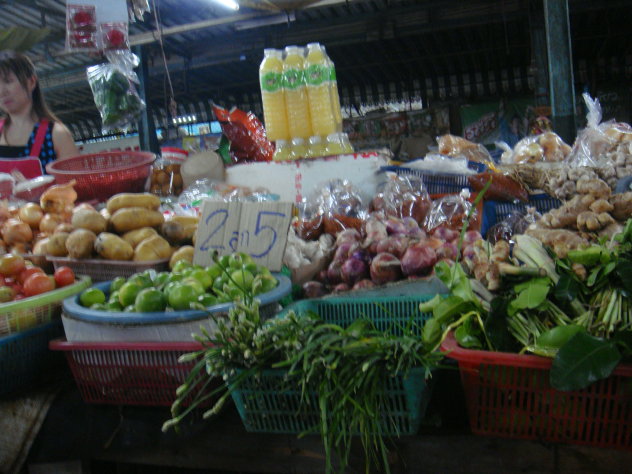 Bought some vegetables.
Fruit stand. I'm not sure how I feel about fruit that's been cut and rested on ice thats likely made of contaminated water. Wait, I know exactly how I feel: grossed out.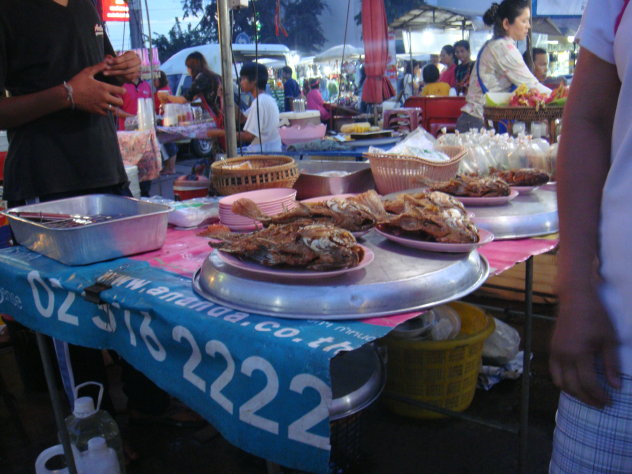 Fried fish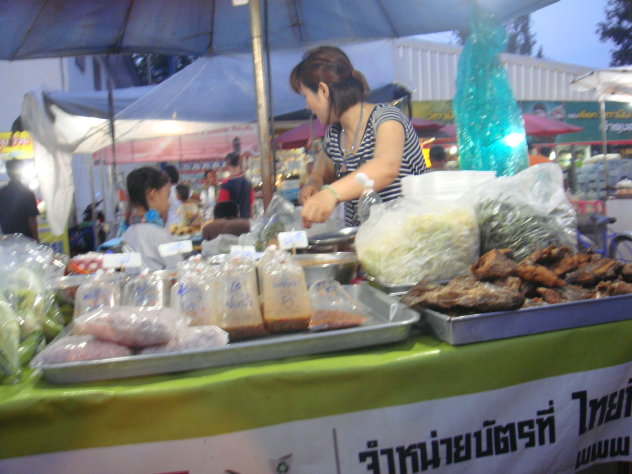 Fermented fish paste, fried fish

Fast Tube by Casper
Wandering around an outdoor market.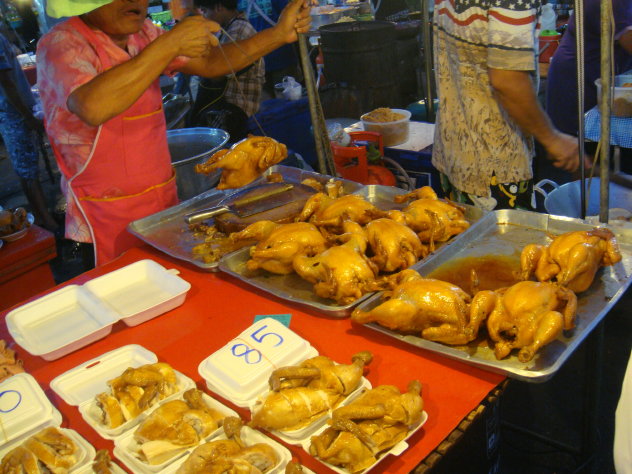 Picked up a couple chickens. A whole bird, plus more, was just over 3 dollars, and it was delicious.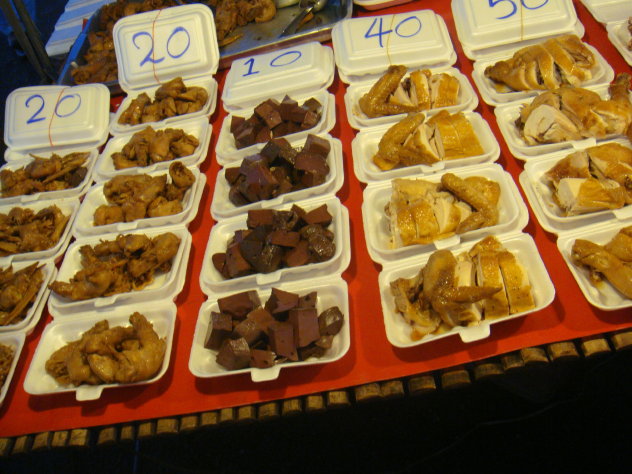 Blood cubes, a hard-to-find thing that I enjoy in noodles, only 30 cents.
I'm glad this picture was blurry. Its a guy selling fried insects.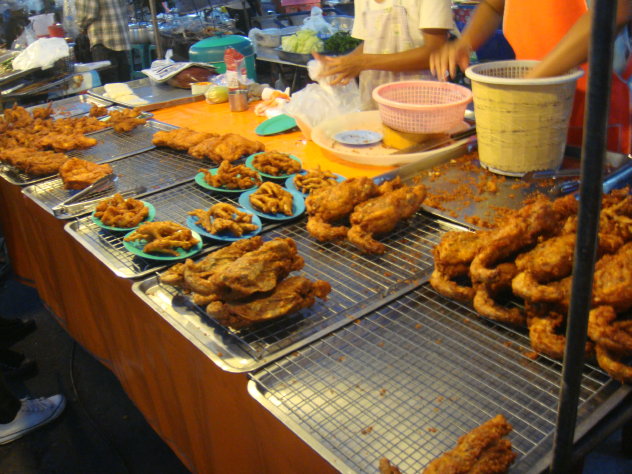 Chicken feet!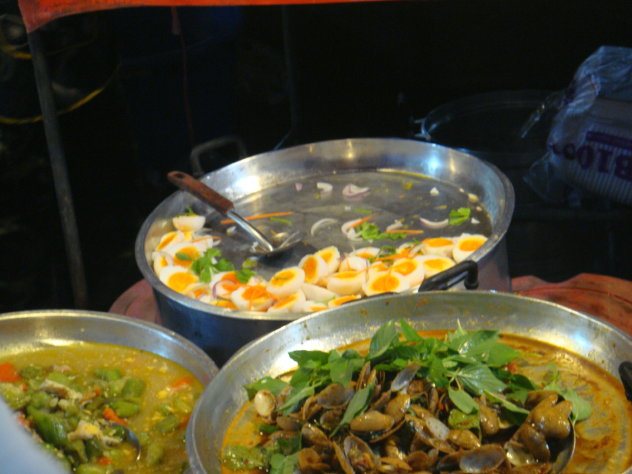 Salted eggs, om nom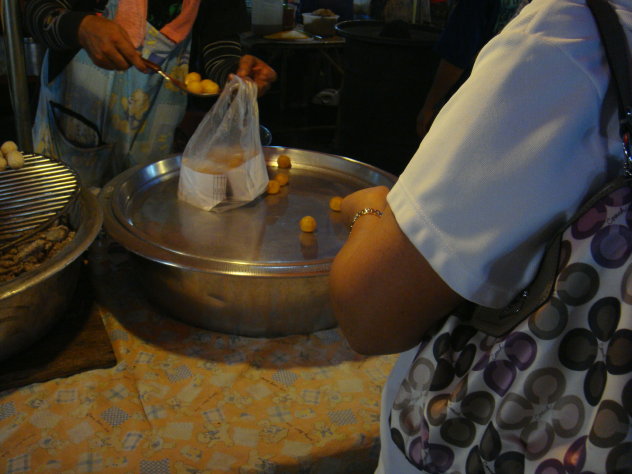 Some fried dough balls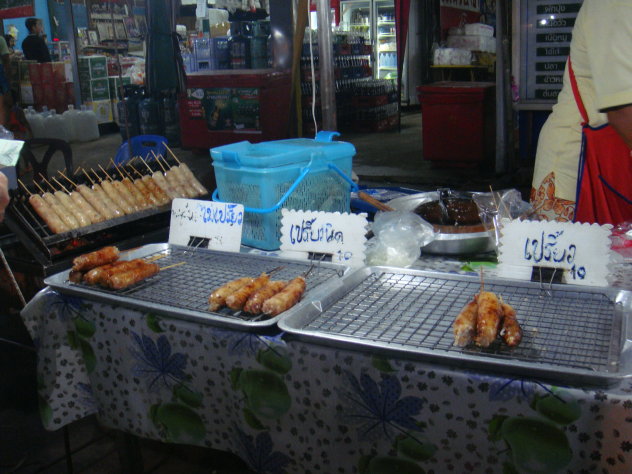 Sausages, kind of shady looking.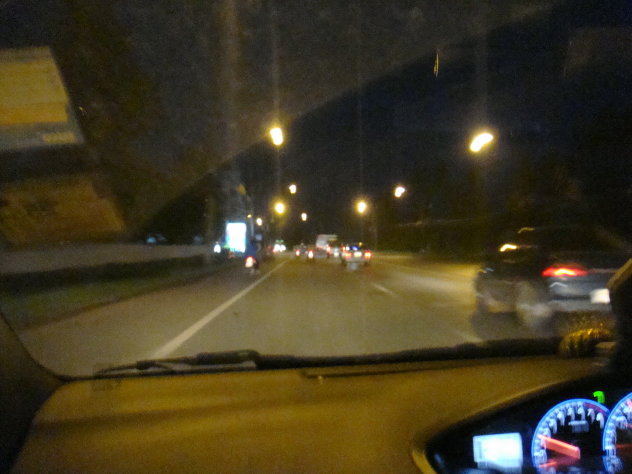 Back on the road. Motorcyclists sometimes use the shoulder to drive the wrong way. Saw a Honda Civic doing it earlier.
I didn't get a picture of it, but we passed an elephant on the highway. He was strolling down the shoulder, having a good time. I wish American deer had the discipline to stay in the shoulder. Until they do, I'll continue to advocate the killing of every last deer in North America.
This is a Mitsubishi "CATALYTIC CHAMP." Its the kind of super-awesome-tastic model name that makes you want to pump your fist in the air.
Memory card readers I bought at Tesco Lotus. They worked, thankfully. I had issues with the one I brought from home. The girl at the counter handed me the pink ones. I preferred blue but didnt want to bother with the translation.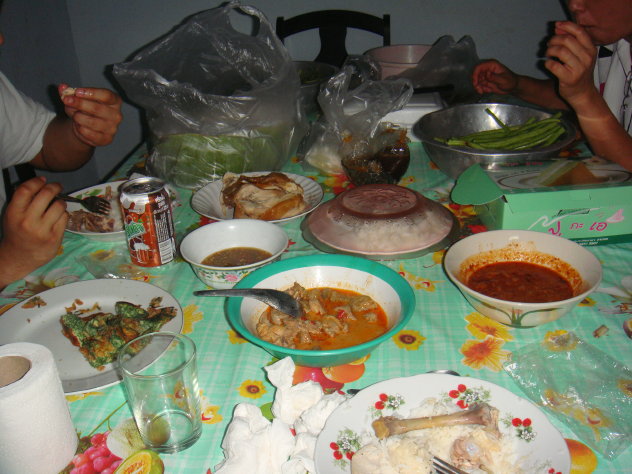 Dinner. Scarfed down some rice, roast chicken, fried eggs, and curry.
That concludes my night. My stepdad is in the living room watching a Dustin Hoffman movie on TV, and surprisingly its in English without subtitles. Also, they blur out scenes where people are smoking cigarettes.
I'm going to be out here in the jungle for at least a week. I should have installed Simcity to pass the time.
1 June 2011
I fell asleep last night watching Bones and Conan O'Brien, then woke up at 10am. I had a pack of M&Ms, took a long shower, and read a couple chapters of "The Wal-Mart Effect"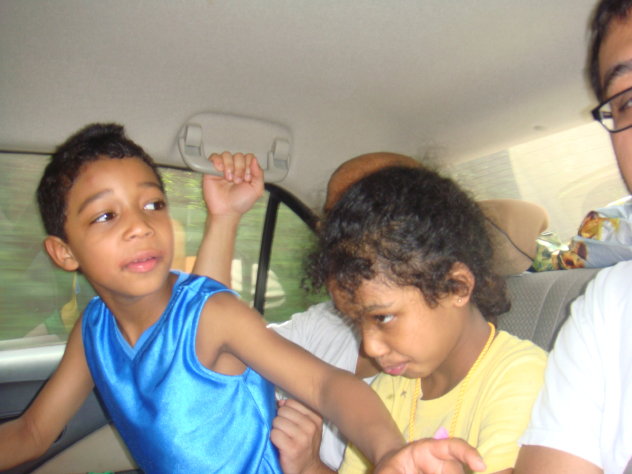 I went with my aunt to get lunch with my siblings.
Went and dropped off a neighbor lady who was quite old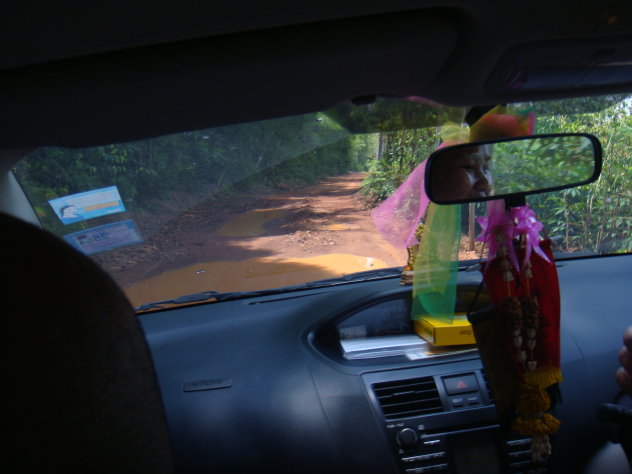 The roads… just pretend its a picture of Spokane, Washington.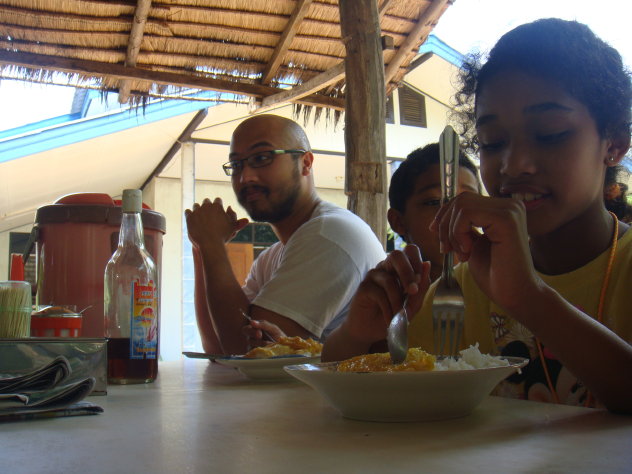 Sat down and enjoyed a serving of fried rice and fried eggs.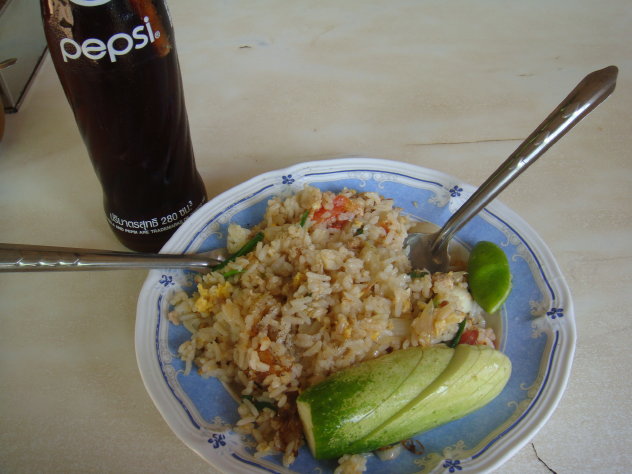 The same is true here as it is back in the states: Coke is vastly superior to Pepsi.
Pepsi is what they served at concentration camps to torture the jews.
My parents went to play some golf. A new course within an hour of here was built within the last 3 years.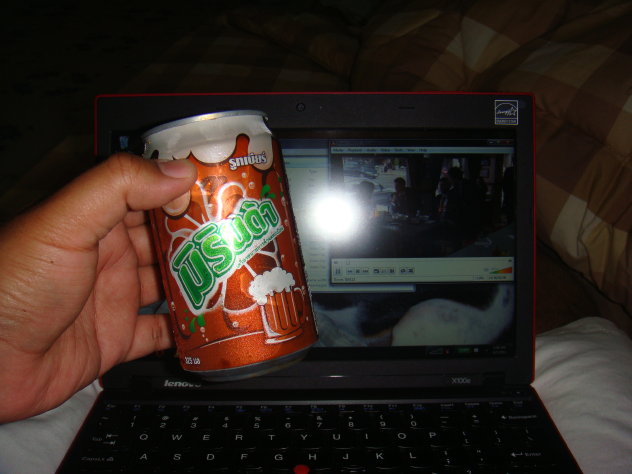 Got some reading done and settled in at the end of the night with season 6 of Bones and a root beer.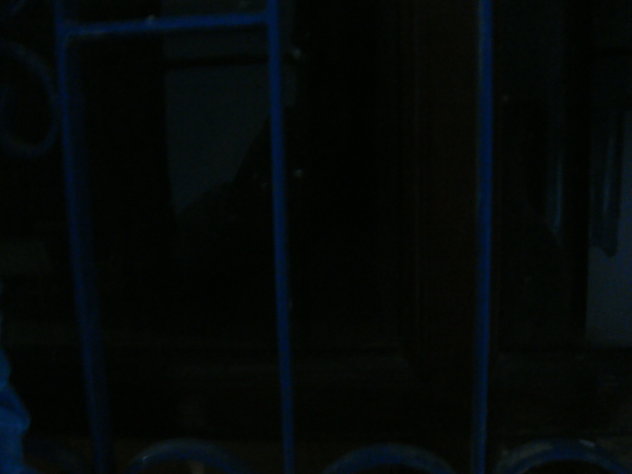 It rained hard. Not much to see in the picture.
——————————————————
2 June 2011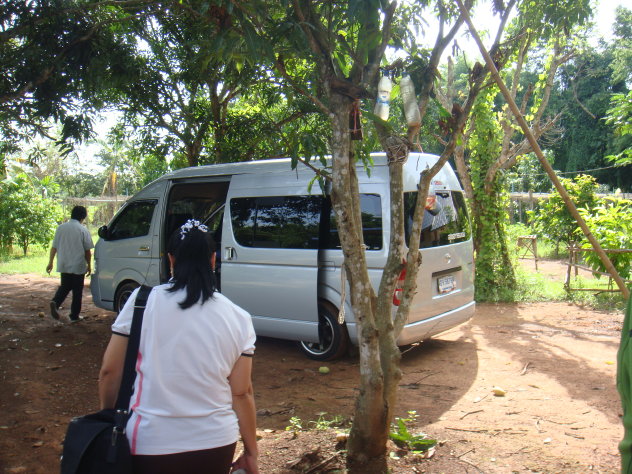 We loaded up the "Town Car", a 15-passenger Toyota Commuter van with no seat belts, and headed into Bangkok.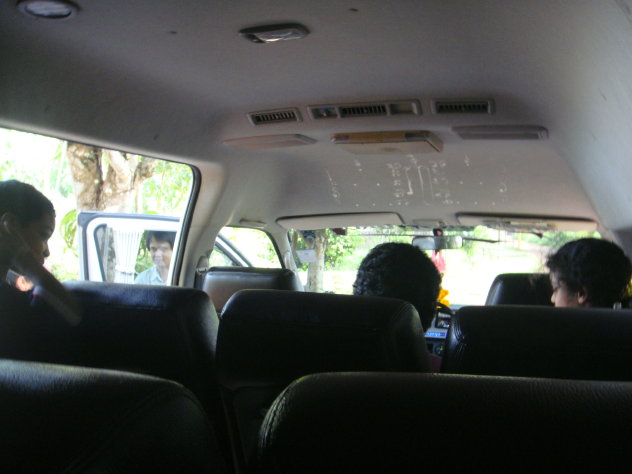 The stuff on the headliner is a blessing for safe travels, a ritual performed by a Buddhist monk. Personally, I'd rather rely on my mirrors.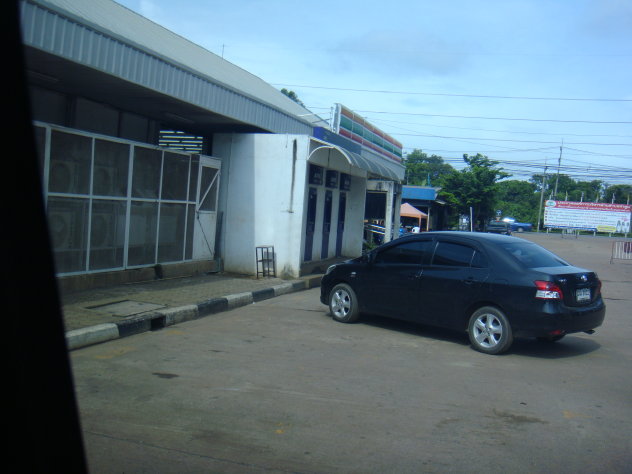 Stopped at an ATM next to a 7-11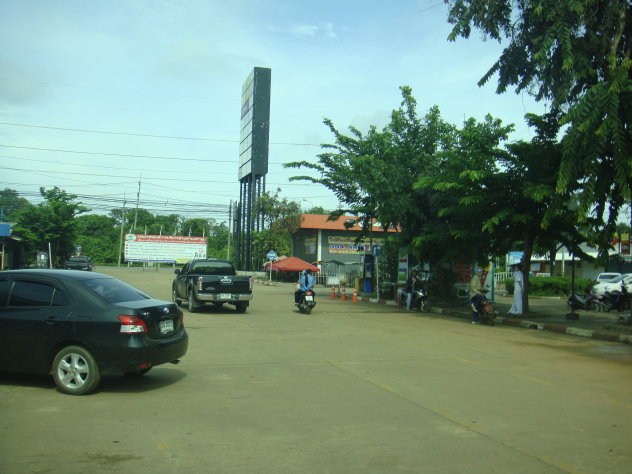 These Nissan Frontiers and Navaras are everywhere, but despite Nissan's strong growth in the truck market, Nissan's passenger cars are becoming scarce. I saw a few Teanas (Maximas) and older Cefiros, but Toyota and Mitsubishi seem to dominate passenger cars. The Tiida (Versa) made a big splash the last time I was here in 2006 but only a handful appear to have been sold. They lack the Corolla's durability.
A four-lane road, heading west toward the city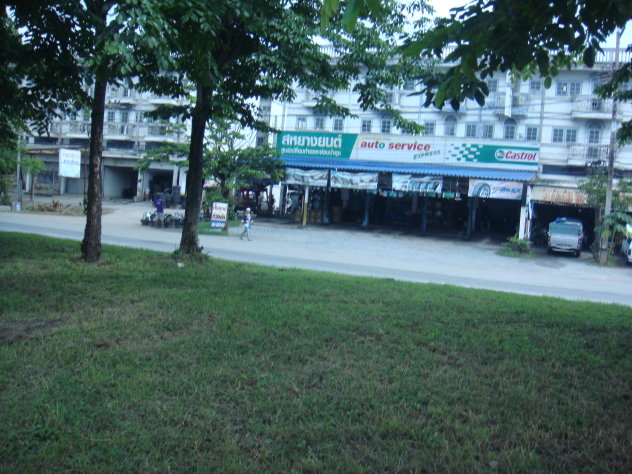 An auto service shop.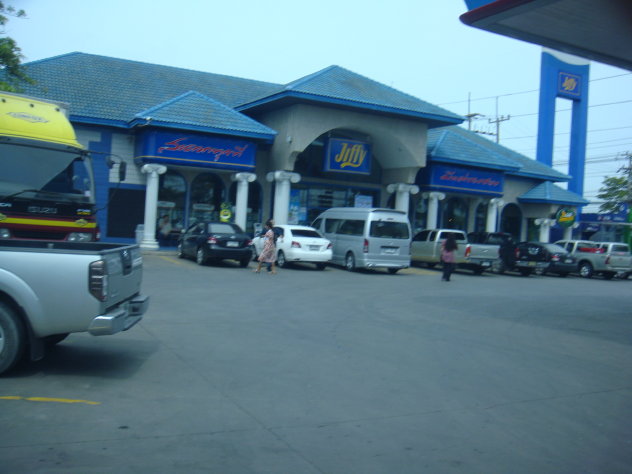 A gas station and convenience store.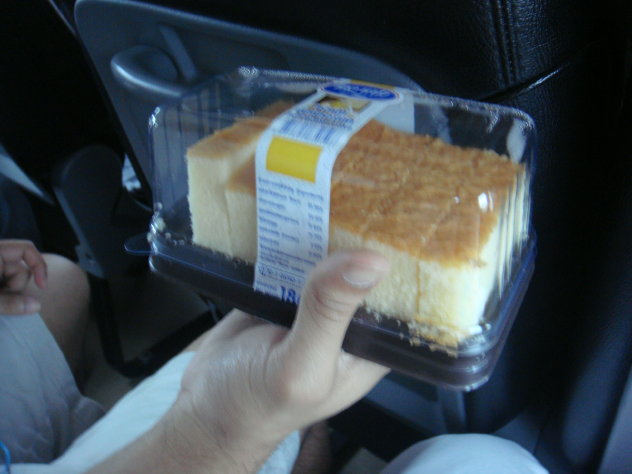 CAKE. It tasted like cake.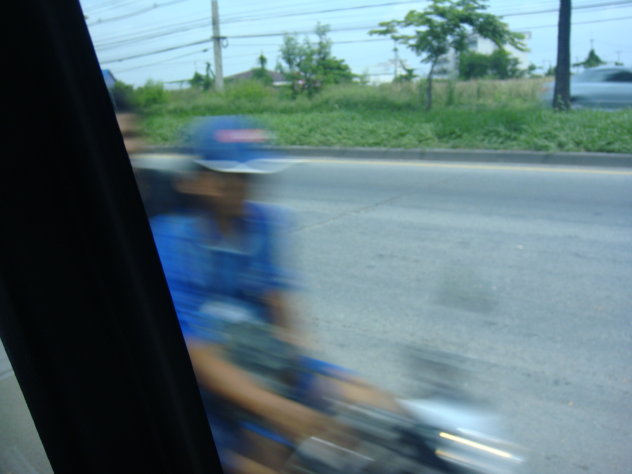 These guys on motorcycles will make a lane anywhere they want.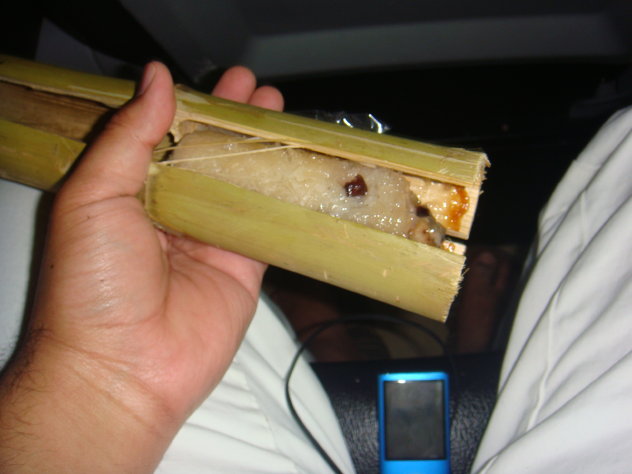 A roadside stand was selling coconut rice, steamed in bamboo.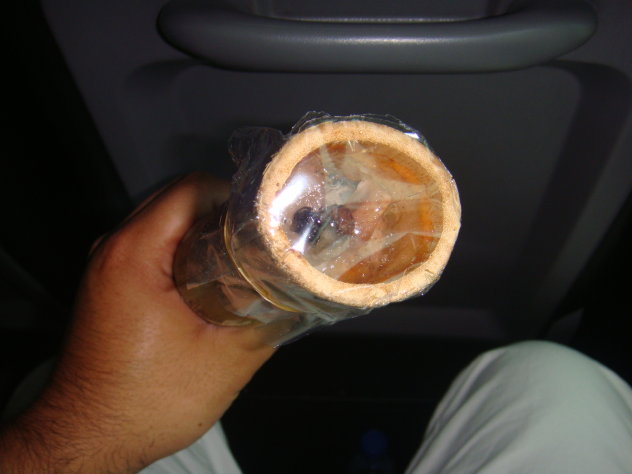 Its super, super sweet.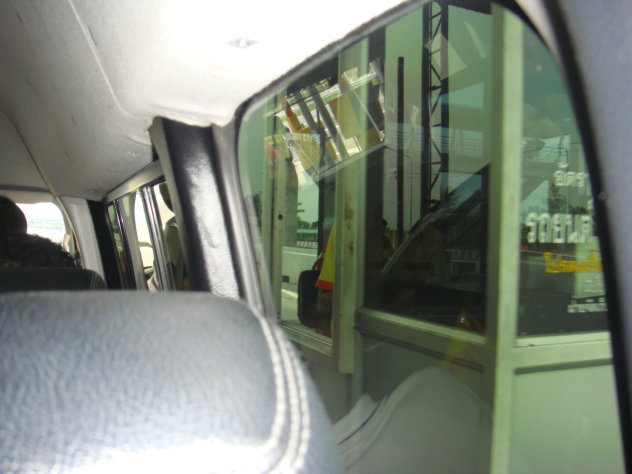 Paid the toll for the elevated highway, a little over $1 for four wheels.