Answers to the "What should I buy?" Question, 2014 Edition
You're a car guy [or girl]. Your mom,, aunt, uncle, neighbor, and cat (if you're dealing with Toonces) seeks your advice on what car, truck, or SUV they should buy whether their budget is $1000 or $80,000. With your nose buried deep in issues of Hot Rod or GRM and your fingers constantly black from oil and grease, you're naturally the expert.
After answering this question individually a few dozen times, I've decided to publish a master list of cars you should buy or avoid according to segment and budget.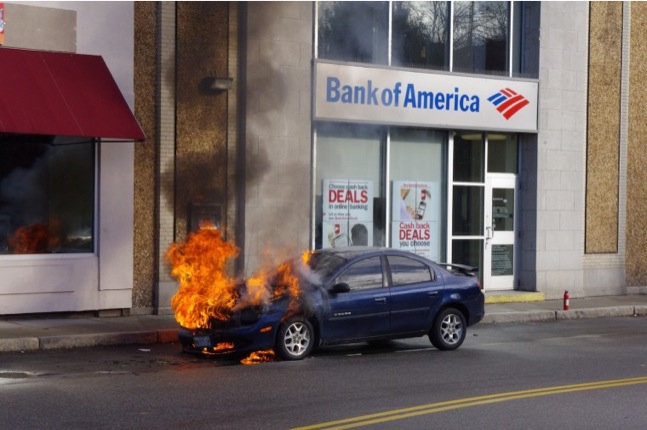 AVOID THESE CARS:

Standard:
-Late 90s and early 2000s Subarus — Head gaskets and cooling systems are a nightmare.
-Any Nissan with a CVT transmission — They're awful to drive and costly to replace.
-2002+ Nissan Altima with the problematic 2.5L I4.
-1990-1994 Maxima with an automatic transmission.
-V6 Hondas and Acuras mated to a 5-speed automatic — Replacement costs are very high. If you insist on one, get an extended warranty
-Ford Fusion 2010-2012 — The Ford 6F35 automatic is troublesome. Most had this transmission, others had Aisin or Mazda units. Depends on engine choice.
-Any Dodge/Chrysler with the 2.7L V6
-Volkswagens with CVT transmissions
-Late 90s/early 2000s turbo "New Beetles" suffered from cooling system issues and oil sludge.
-Ford Taurus before 2008 — Automatic transmission issues.
-Certain late 90s/early 2000s Toyotas and Lexuses suffered from oil sludge. Supposedly, V6 engines were affected from '97-'03.
-GMC Acadia/Saturn Outlook — Transmissions and timing chains are prone to failure. Timing chain replacement requires removal of the engine.
-Mercury Mystique/Ford Contour — Automatic transmission problems.
-Dodge Caliber — Poor build quality and various suspension and powertrain issues.
-Volkswagen Touareg
-2014+ Mitsubishi Mirage — Terrible to drive, look at, or be in. An awful value for money. With massive depreciation, it could one day be the ultimate beater car. That day is not today.
-Smart cars — Ironically, only stupid people buy them.
Sport:
-Porsche Boxster before 2003 — Intermediate shaft failures are costly.
-Mini Coopers with CVT transmissions
-Ford Mustang — 2011-2012 have problematic 6-speed manual transmissions.
Luxury:
-Any BMW with an SMG transmission
-2002-2008 E65 BMW 7-series
-Any Mercedes-Benz from the late 90s through 2007. Corporate quality control suffered tremendously. The S-class developed a reputation for rusting doors and wonky electrics. The SL's suspension is a nightmare to service. The ML was a quality disaster. The rest of the lineup wasn't much better.
-Saab 9-5s of certain years have oil sludge issues. A PCV update was released to address the problem.
-V6 Hondas and Acuras mated to a 5-speed automatic — Replacement costs are very high. If you insist on one, get an extended warranty
-Northstar-powered Cadillacs before 2005 — Head gaskets are costly to fix because the entire powertrain has to be removed from the bottom of the car. Expect a repair bill around $3000 at typical labor rates. This doesn't stop me from buying them because I suffer from blind affection.
-Oldsmobile Auroras for the same reasons as above.
-Mazda Millenia — Parts costs are insane. Reliability is below average.
-Any Land Rover or Range Rover
-Audis with CVT transmissions
Truck/SUV/Crossover:
-Four-cylinder Mazdas from the early 90s to early 2000s with automatic transmissions.
-Infiniti QX4 — Major rust issues. Nissan Pathfinders of the same vintage had the same problem.
-Older Ford Explorers had transmission issues.
-Certain years of Powerstroke Diesel Ford pickups.
-GM trucks with Vortec 5.3L V8s — Piston slap issue.
BUY THESE CARS:

Standard:
-Ford Fusion 2005-2009
-4.6L Crown Victorias, Grand Marquis, and Town Cars
-2003+ Hyundai Elantras — They take a beating and last a long time if maintenance requirements (timing belt!) are followed.
-1993-2001 Nissan Altima
-1990+ Maxima with a manual transmission.
-Geo Prizm from the mid to late 90s — Cheaper than the Corolla with the same dependability and crummy driving experience.
-Mazda Protege 1.8L
-Mazda 3
-2014+ Mazda 6
-Honda Civic
-Four-cylinder Honda Accord
-2011+ Kia Optima
-Scion TC
-Toyota Matrix
-Oldsmobile Eighty Eight LSS — Has to be the supercharged LSS.
-Buick Regal GS — 1997-2005 supercharged.
-Buick Park Avenue
Sport:
-Any Mazda Miata
-Toyota MR2 (except 2000-2002)
-Toyota Celica
-Nissan 240SX
-Nissan 350Z/370Z
-Ford Mustang GT (avoid '11-'12 equipped with manual transmissions)
Luxury:
-Acura Integra
-Acura RSX
-Acura TL — Type-S ONLY because of the manual transmission.
-Cadillac Escalade — Except 2007 due to transmission issues. Except 5.3L due to piston slap. Except AWD due to diff chatter.
-2006-2011 Cadillac DTS
-E46 BMW 3-series
-Infiniti G35/G37
-Infiniti I30/I35
-Lexus LS400
-Lexus GS300/GS400 (300 preferred)
-Lexus SC400
-Lexus LX450 and LX470
-Lexus ES350
-Toyota Avalon
Truck/SUV/Crossover:
-Honda CRV
-Toyota 4Runner
-Toyota Land Cruiser
-Toyota FJ Cruiser
-Toyota Sequoia
-Jeep Cherokee 4.0L — '98-'99 preferred. '00-'01 had cylinder head issues.
-Jeep Wrangler (see above)
-Chevrolet/GMC T400 pickup trucks
-Chevrolet/GMC T400 full size SUVs
-First-generation Ford Expedition
-Nissan Frontier 4.0L
-Nissan XTerra 4.0L
Some cars, like the Lincoln LS, are prone to electrical and transmission issues but make up for their failings with beauty, comfort, and excellent driving dynamics. More expensive vehicles like the Jaguar XK are about passion rather than practicality and most Italian exotics have maintenance costs that would blow your mind. Those kinds of vehicles were omitted from both lists. If you're asking me whether you should buy a 458 Italia or an Aventador, we need to hang out.
Feel free to add to the list in the comments below.