Shopped for a Hybrid, Bought a Dodge Ram Instead
Last year I took a 2000 Honda Insight for a drive. Unlike the homely Toyota Prius, the first-generation Insight is light on its feet, fun to drive, simple to service, and goes about its fuel-sipping business without excess political baggage.
Salivating over the thought of 70mpg road trips, I began a nationwide search for my own. Unfortunately, the 2000 Insight that my friends Greg and Becky were selling had already found a new owner by the time I was ready to buy. Undeterred, I scoured the nation for decent used examples. The problem with the Insight is that it comes in two forms: heavily abused and ragged out for cheap or modestly maintained and unreasonably expensive. Discouragingly for buyers, resale value has only increased as high gas prices and global economic hardships continue.
I finally found a decent one in Indiana that needed a new IMA (Integrated Motor Assist) battery, asking just two grand with a quarter million miles on the clock, rust-free (Insights are made of aluminum) and equipped with a manual transmission. In the past, IMA replacement batteries cost thousands at the dealer, but now they can be serviced by aftermarket rebuilders for as little as $1000. As an added bonus, the IMA circuit board can be bypassed to enable driving on the gas engine alone, a clever workaround unique to first-generation Insights.
Unfortunately, this one had also found a new owner by the time I was ready to book my train ticket.
So, I was back to my old standards, looking for a comfortable but fairly efficient (25 mpg or better) luxury cruiser to replace the Cadillac Seville I sold earlier this year. I found myself perusing Autotrader for Lincoln LS8s, Saab 9-3s, Saab 9-5s, Jaguar X-types, Lincoln Town Cars, Lincoln Continentals, and Jaguar S-types.
Then suddenly, with my automotive ADD in full swing, I hopped on a plane and flew to San Antonio to buy my friend's 2002 Dodge Ram.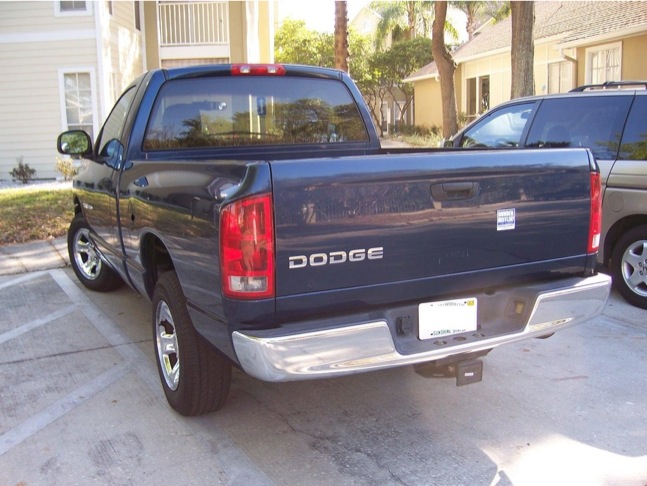 The story of this truck goes back to 2009; my friend Ian, who at the time lived in Tampa, bought it with just 75,000 miles. The price, at the time below book value at $5800, reflected the spartan list of equipment. All the doors, windows, seats, and mirrors are manually operated and there is no traction control, stability control, front ABS, or four-wheel drive.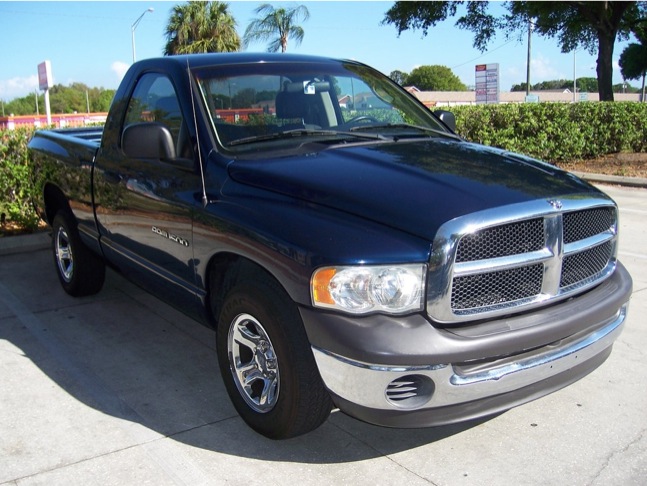 The only options were a 4-speed automatic, chrome bumpers, 17" chrome wheels, a CD player, and a tow package which comes with upgraded engine and transmission cooling, trailer wiring, an upgraded battery, and a hitch. With a split cloth bench seat and two doors, this no-frills work truck was far-removed from the leather-lined quad-cab family movers that occupy affluent suburban driveways.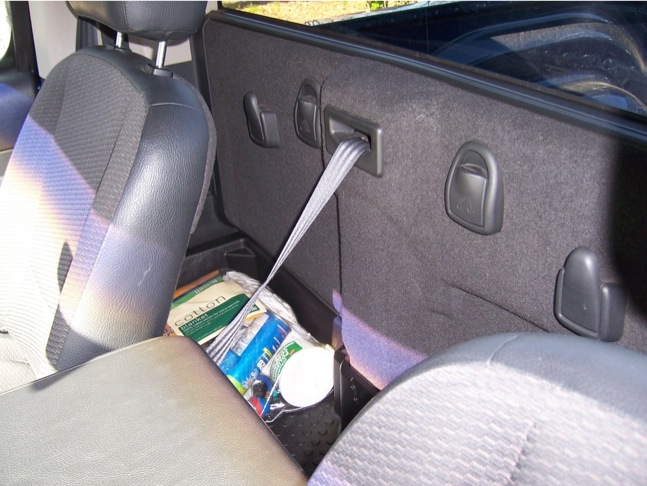 Even with its entry-level 215hp V6, this was still a proper blue-collar pickup truck with rubber floors you could wash and durable plastic door panels that didn't care how filthy your hands got from working — quite a contrast to my automatic Saab convertible and a refreshing change of pace.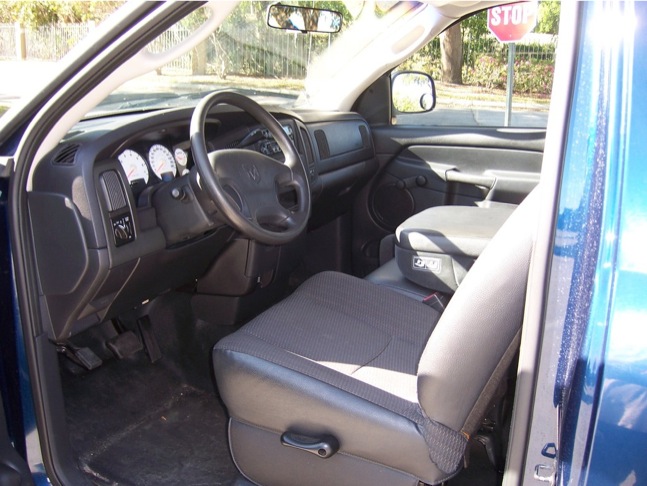 And although I've never owned a pickup, I've driven a few.
Earlier this year I spent a month with a 1978 Toyota SR5, a delightfully base and crude piece of machinery that was unexpectedly entertaining to putter around in. For every glaring flaw in its ride, handling, and comfort it gained a point in total driving enjoyment, a blissful indulgence in immaturity.
Years ago I put a few thousand miles on a brand new 2009 Nissan Frontier, using it to move furniture, car parts, and other odds and ends between Missouri and Ohio. The Frontier was so smooth, refined, and quiet that it was a bore to live with day to day. I returned the Nissan to Enterprise and despite its capability, comfort, smart packaging, and reliability, I had no fondness for it whatsoever.
I also spent a weekend with a 2007 Ford F-150 from U-Haul and aside from the wind-tunnel blower motor (a great feature when moving furniture on a hot July day), I didn't recall much of the driving experience.
I did, however, genuinely enjoy driving a friend's 1990 Chevy Silverado, equipped with a torquey 350 V8, front bench seat, and automatic transmission. It cruised like an old Cadillac Brougham, looked as tough as an ox and felt… as the Chevy ads said… like a rock.
This 2002 Dodge Ram, on the other hand, is a Goldilocks in-betweener. It drives like a much smaller pickup with its quick steering, secure handling, and surprisingly strong brakes but at highway speeds its quiet cabin and smooth ride draw comparisons to the Lincoln Town Car. It certainly helps that it's been cared for and driven gently.
Unfortunately, this truck's easy life as a Texas woman's sunny-day commuter vehicle came to an abrupt end in 2010. Mopars are notoriously easy to steal and Texas, because of its border with Mexico, is a hotbed of crime for drug runners and illegal immigrants. One afternoon, while the Ram was parked and locked at the mall in San Antonio, someone broke in, shoved a screwdriver in the ignition, and swiftly took off.
Days later, it was located in a town 45 minutes away after being found in a field. Police believed it was used to transport drugs and rammed through a fence while evading law enforcement. I guess I can't blame them. It is, after all, called a Ram for a reason.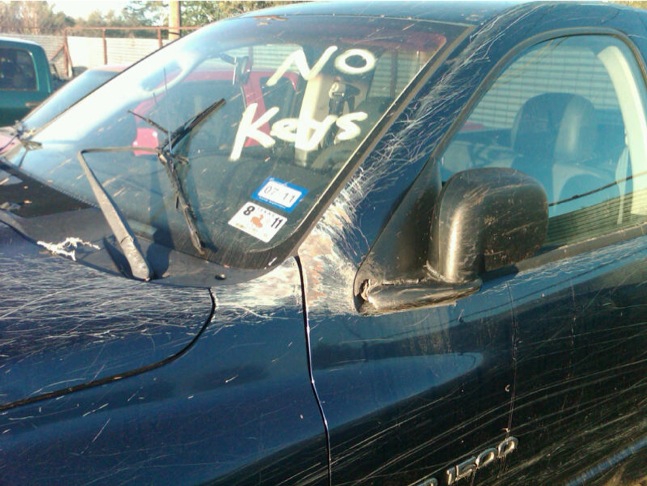 The fence left deep gouges all over the body, right down to the metal where rust was beginning to form. The wiper arms were bent, the mirror was destroyed, and the windshield endured some large dings and cracks.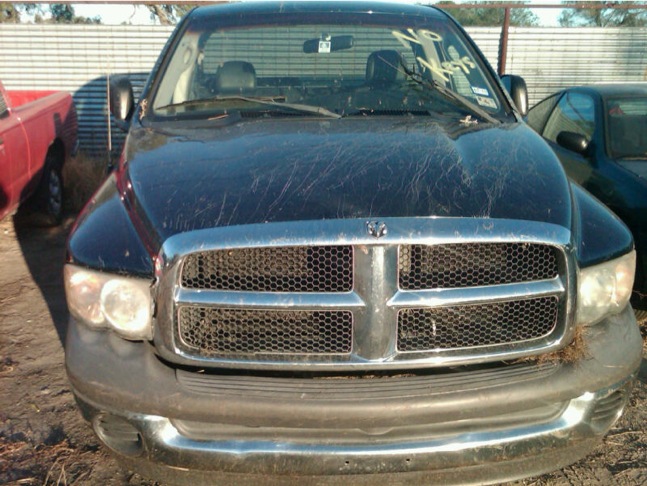 The grille, though damaged, stayed attached and the rest of the front end was mostly in tact.
My friend's brother went down to Texas to acquire it from the lot where it was impounded and drove it to my preferred body shop here in Missouri. There was nothing at all wrong with the driveline or suspension — no shakes, no shudders, no mechanical damage at all despite being used as a heroin dealer's off-road getaway vehicle.
Thankfully, after several hours of hard work my body guy, Sean, had it looking like new.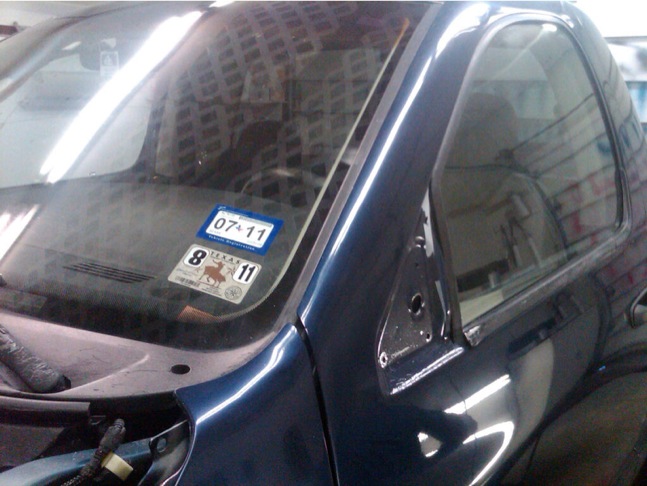 The bed and tailgate have a few scratches that I chose to leave alone but otherwise, the Ram looks like it just rolled off the assembly line.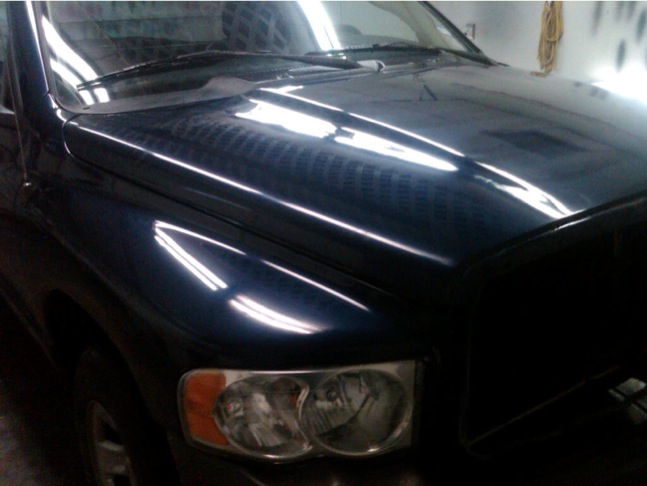 And really, after polishing the headlights, replacing the cracked grille and mirror, and installing a plastic cover to hide the cracked dash (a common problem on 02-08 Rams), it looked better than before. The Ram was returned to San Antonio where my friend's mom continued to put another 20,000 trouble-free miles on it.
Now, fast forward to 2012…
My friend's mom remarried a year ago and left her job so the Ram went from being her daily driver to an extraneous vehicle. The ridiculously overpriced used car market wasn't calling out to me with anything particularly enticing and I sort of needed a truck anyway for my business.
So, after a bit of discussion, my friend Ian convinced me to acquire it from his mother. We booked a couple flights and flew down to Texas to drive it up to St Louis.
At $3200, even with 105,000 miles, I was a few hundred dollars ahead of private party book value. Not bad considering it was driven gently (except during the theft) and had a few recent services performed including fresh transmission fluid and an AC condenser fan.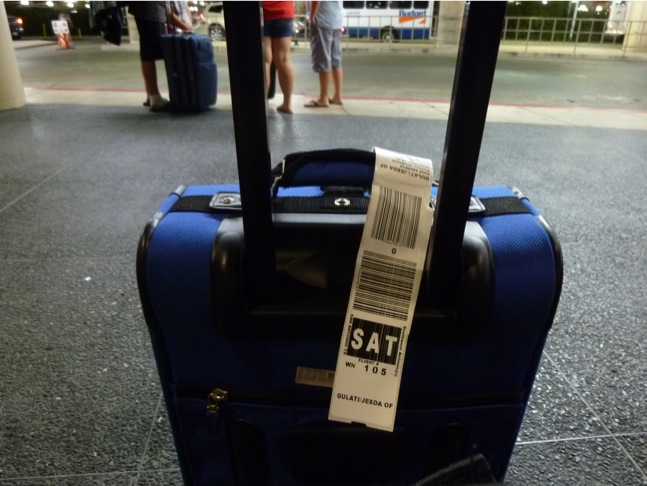 Naturally, upon arriving in San Antonio, the first thing we did was eat.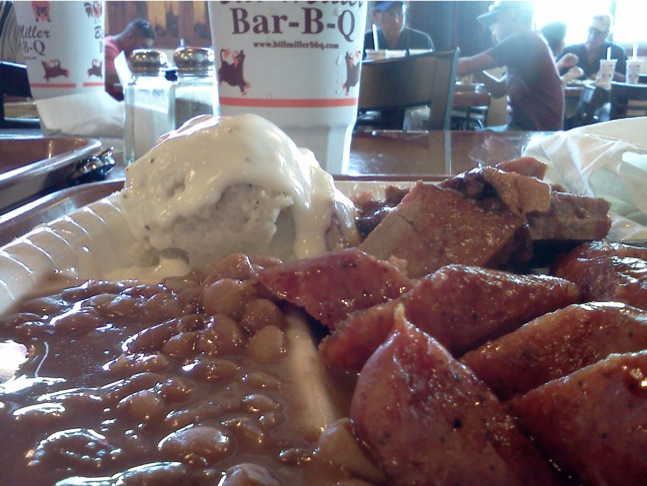 Bill Miller's Bar-B-Q has the best fried chicken and sausage I've ever had anywhere, ever. The price was right, about ten bucks with a drink, the locations we tried were all very clean, and the service was excellent. If I wasn't buying a car, I'd have flown here for the food alone. Because we were already here, Ian figured we'd make a small vacation of it and drive down to Corpus Christi to eat some seafood and hang out on the beach.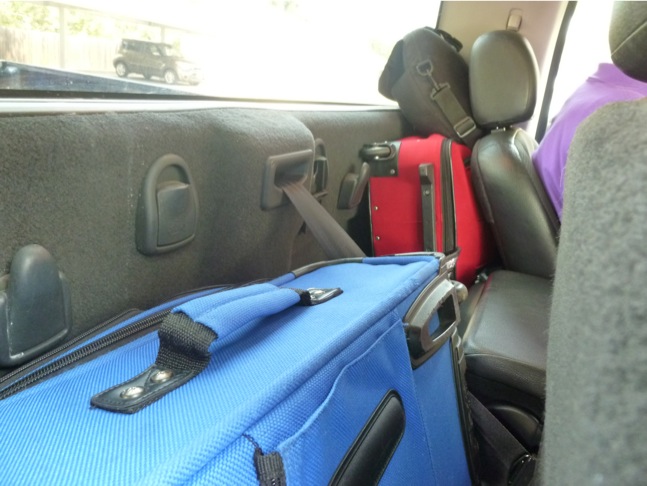 The following day we loaded up our suitcases; there's just enough room behind the front seats to accommodate two of them in addition to small bags and tools.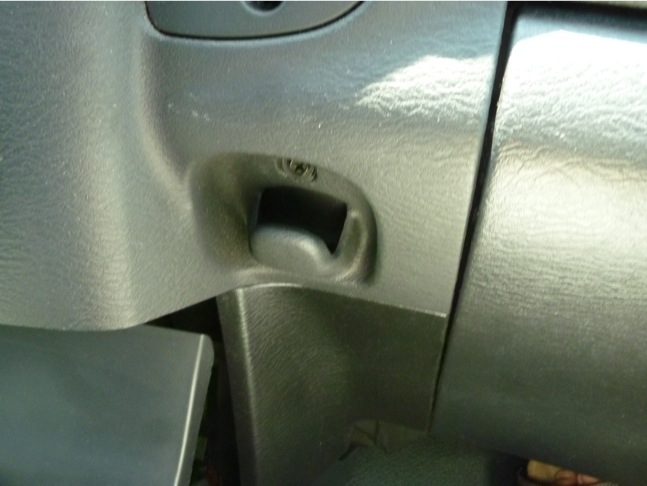 This odd-looking hook is apparently a place to store coins. I had to Google it to figure out what it was for.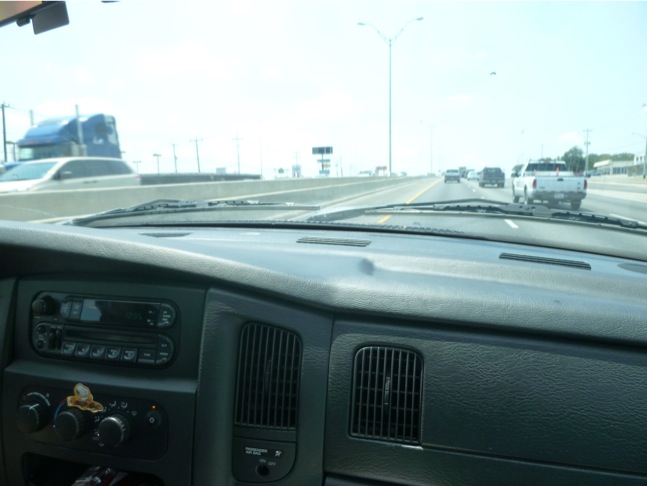 Note how clean and uniform the top of the dashboard looks. On eBay you can buy a $200 plastic cover that hides the massive dashboard cracks that often form on these 02-08 Rams. It fits perfectly and unless you look very closely at the seam where the cover meets the top of the vents, you'd never notice it.
This is how the dashboard looked before: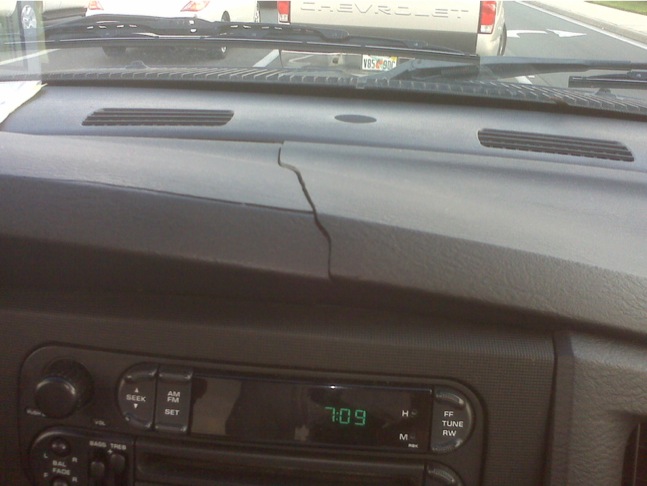 In some cases, the plastic can break into tiny little pieces and fall into the vents. Then, when the defroster is turned on, the plastic bits fly into the cabin like a flurry of black snow. Fortunately, this only had a couple large cracks along the top, easily covered, and once protected from the sun the cracking ceased.
Anyway, back to the trip…
Behind the wheel, I immediately noticed how "alive" the steering felt, quick to respond to inputs and reasonably communicative for a half-ton pickup. On the highway it inspired confidence and helped the Ram feel smaller and more maneuverable in parking lots.
One problem with driving a pickup that has an open bed is that you have to secure your cargo. Ian looked in the rear view mirror and saw a blue plastic bin fluttering around, on the verge of flying out of the bed and landing in someone's windshield. We pulled off in a small town and, unable to find an unlocked dumpster, we settled on a garbage can at a car wash: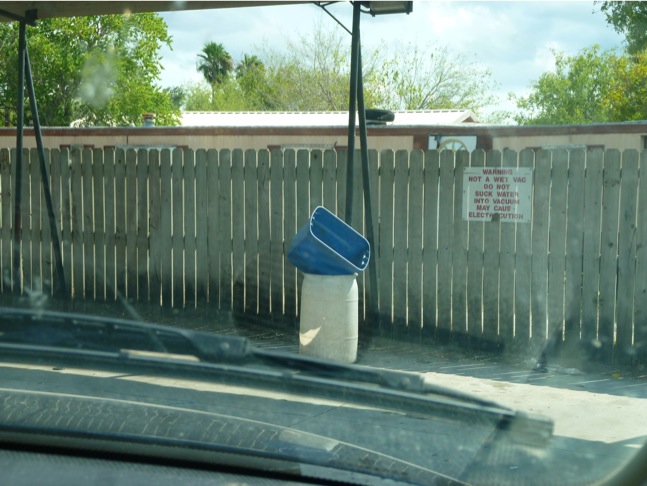 Perhaps we should have placed the white trash can inside of the blue bin. Either way, the deed was done and the problem was resolved.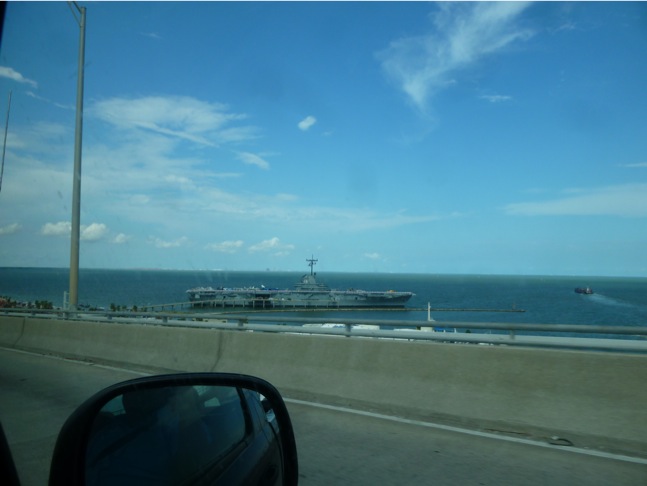 This is the USS Lexington in Corpus Christi, and nearby is an aquarium and art gallery.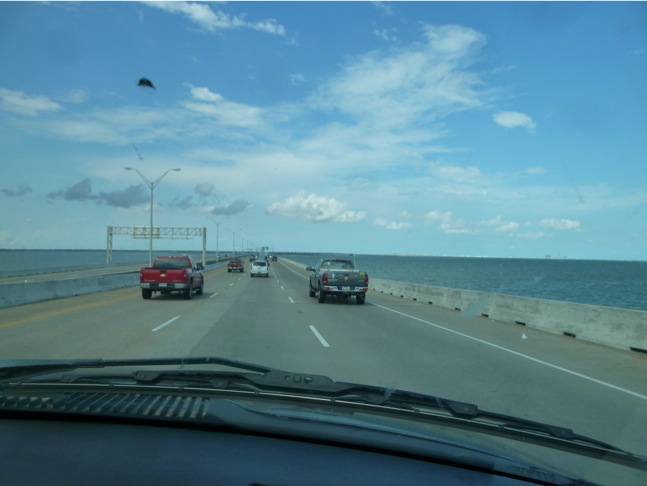 As common as Toyota Camrys are in typical American driveways, half-ton pickups are everywhere in Texas, as if $3.50 per gallon fuel prices never happened. Economically, Texas feels like it's still in the 1990s, enjoying relatively low unemployment, a low cost of living, and lots of opportunity.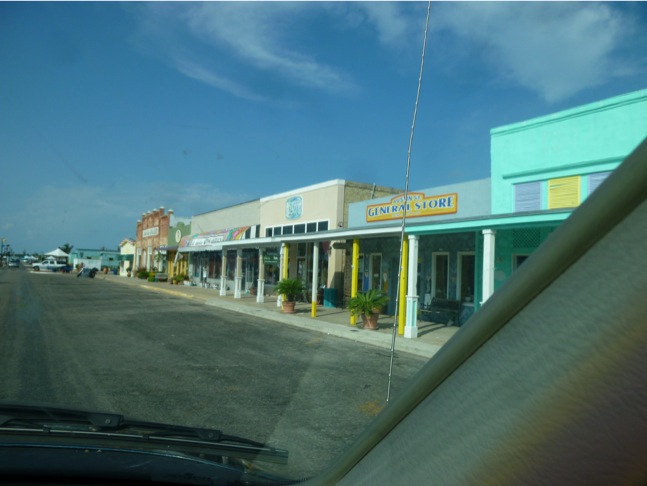 Beach towns, whether its Florida, Oregon, or Texas, seem to share the same quaint look, chock full of souvenir shops, fake downtown/Main Street areas, and gimmicky tourist traps.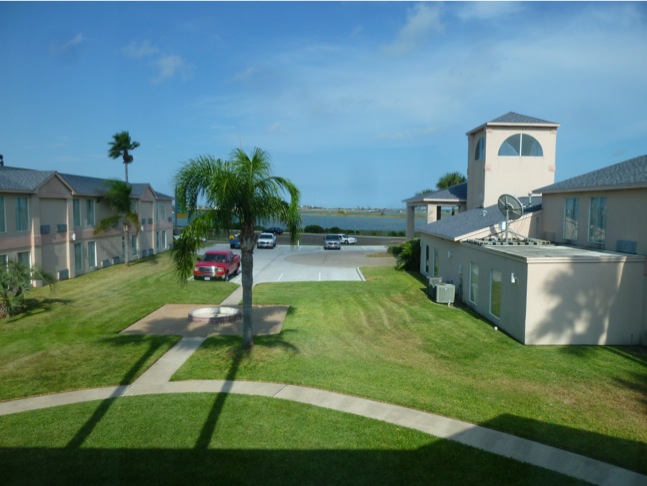 The room at the America's Best Value Inn offers a view of the water in Rockport…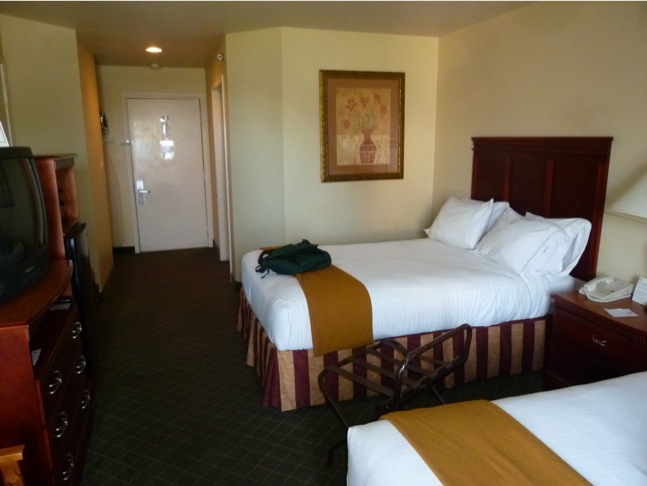 …and the sheets are superbly comfortable.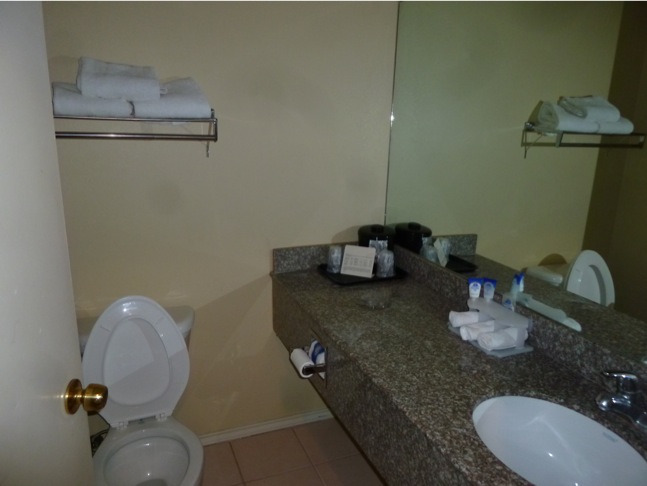 Unfortunately, later that evening I saw a small roach crawling across the bathroom counter.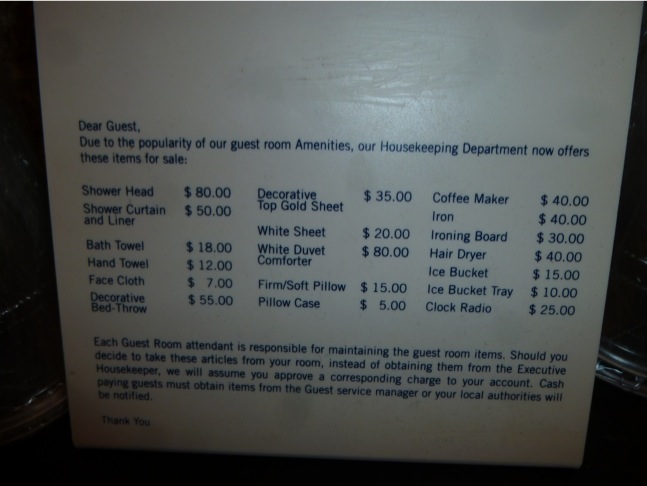 And this card was placed in the bathroom as a tacky "DONT STEAL THINGS!" warning, as if I was in a hotel room commonly occupied by vagrants, addicts, and thieves.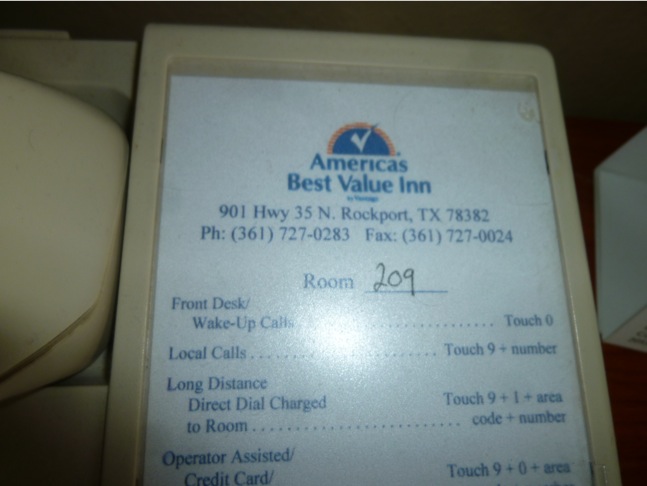 Making matters worse, the cable and internet both went out.
I give this place a 3/10 — 3 points for the comfortable sheets and comforters, 0 for everything else. Rockport is too far away from the restaurants and attractions in Corpus Christi and the beach up here is nothing special.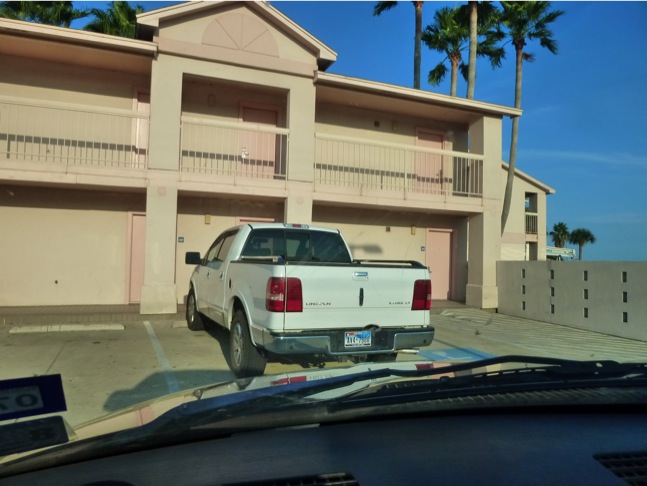 This is a Lincoln Mark LT in the flesh, essentially a gussied up F-series pickup. Lincoln only sold them here from 2005-2008, but they continue to be offered in Mexico. Compared to the Escalade EXT, the Lincoln was a standard pickup truck that lacked the EXT's refinement and clever midgate for extended cargo space. Sales were slow even with massive $10,000 discounts.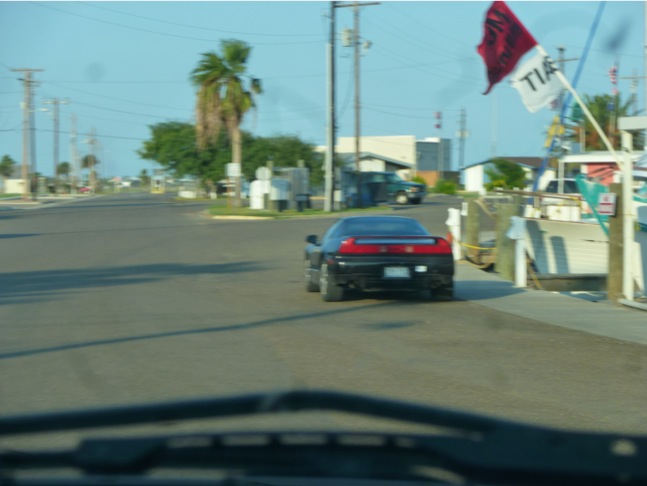 Starving, we headed to Corpus Christi to find something to eat and came across a clean Acura NSX.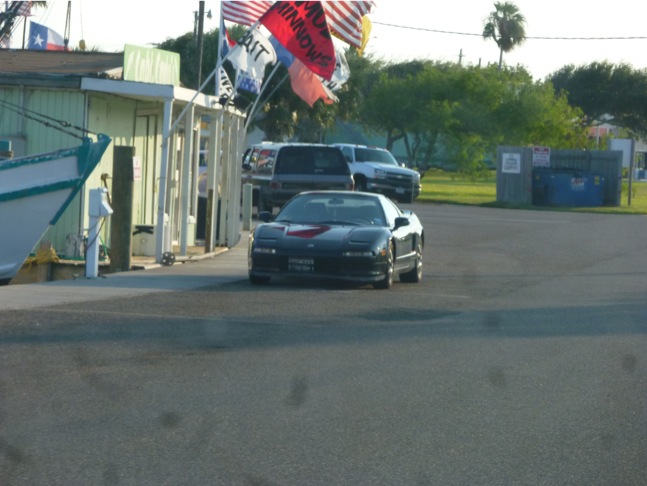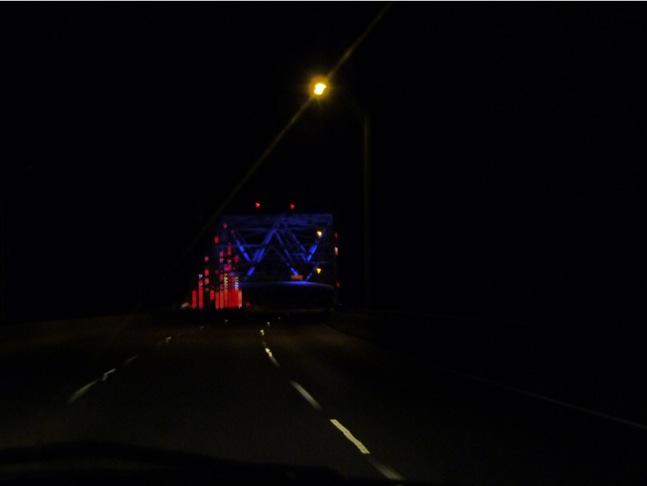 The bridge near downtown Corpus Christi was decoratively lit at night.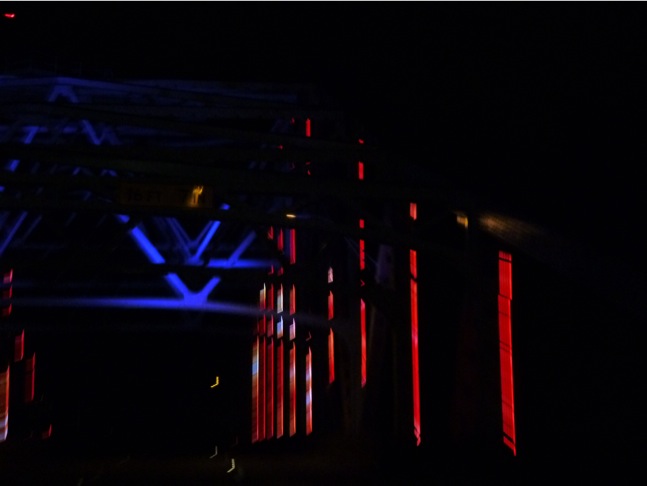 It's a nice, cost-effective way to highlight a tourist area.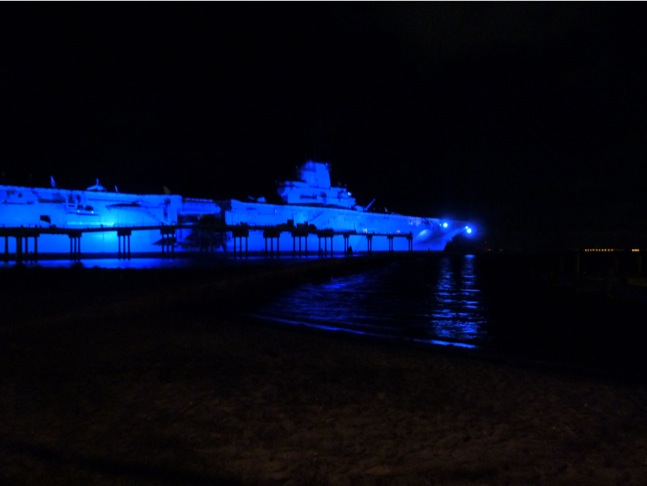 We had a seat at Pier 99 next to the USS Lexington and enjoyed a few drinks and fried seafood.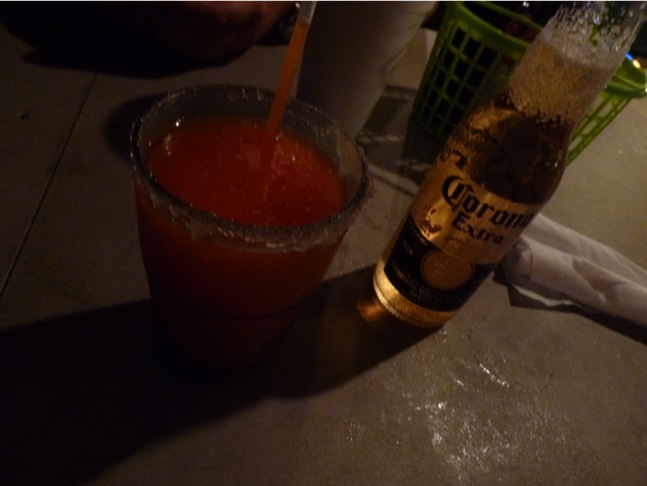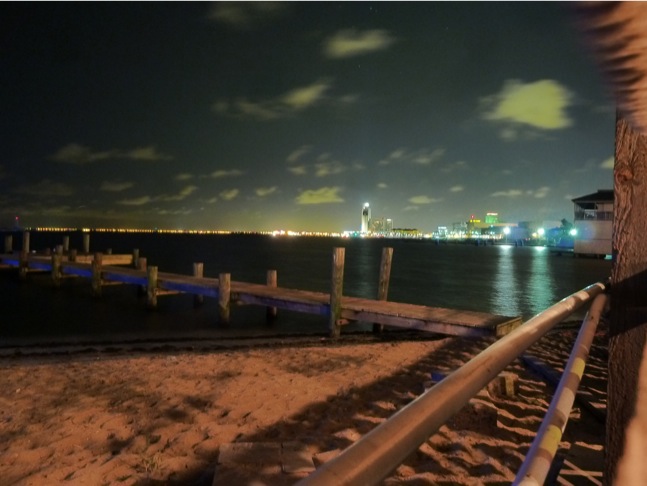 I had a beautiful view of downtown Corpus Christi from the pier.
We headed back to Rockport and crashed for the night.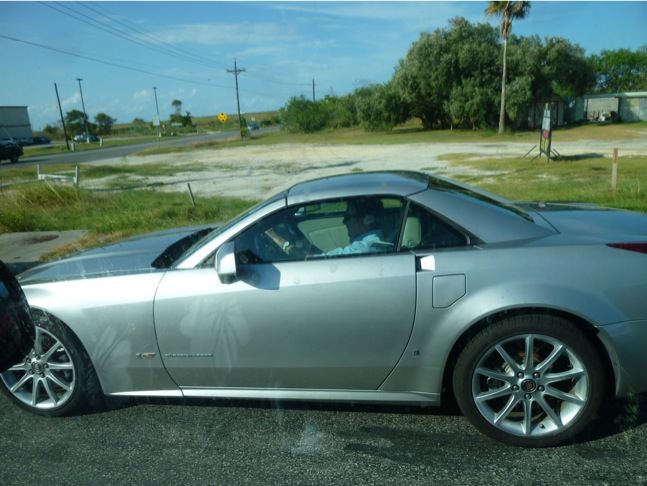 The following morning I saw my dream car sitting at a stoplight, the Cadillac XLR-V.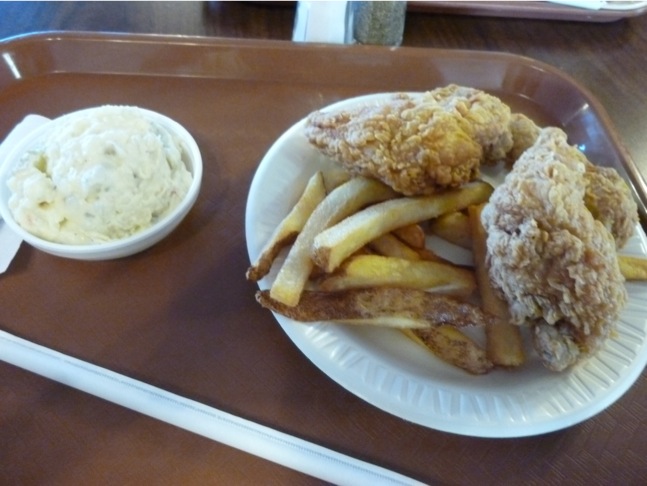 We headed to Bill Miller's again, this time for fried chicken. I swear on my life that it's the best fried chicken I've ever had. EVER. It was moist through and through with a perfectly crisp, almost buttery skin.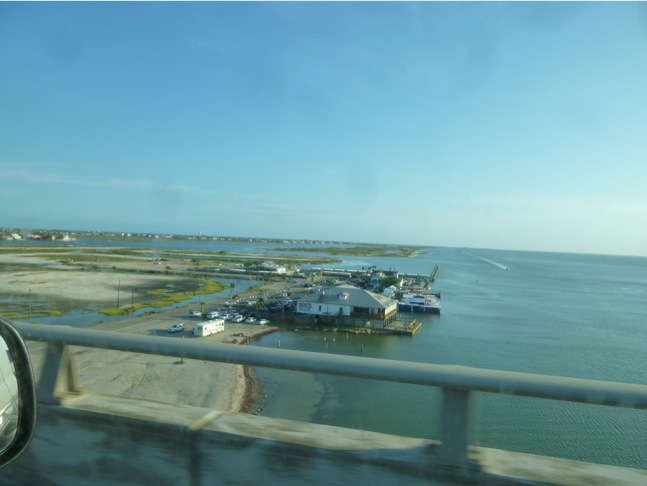 We then headed east toward Padre Island.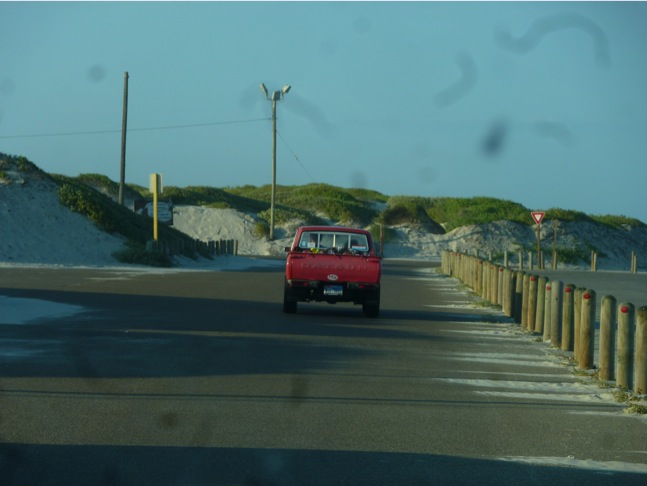 I had to capture a picture of this clean Datsun pickup. Unfortunately, my camera lens accumulated quite a bit of dirt on the inside, requiring warranty service.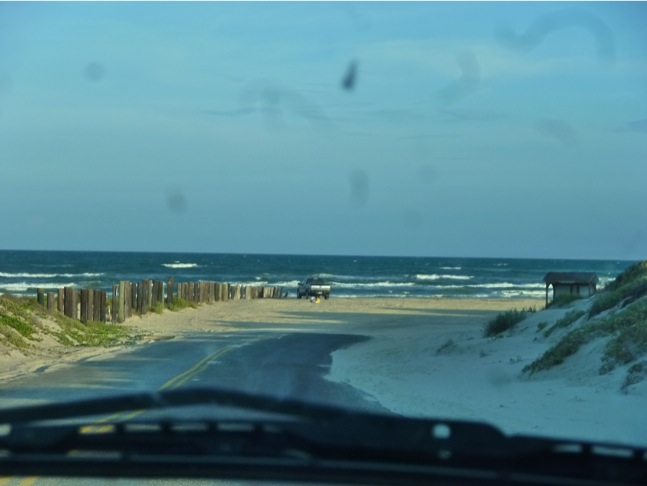 There it is, the Gulf of Mexico.
We drove the Ram down the beach and found a place to park.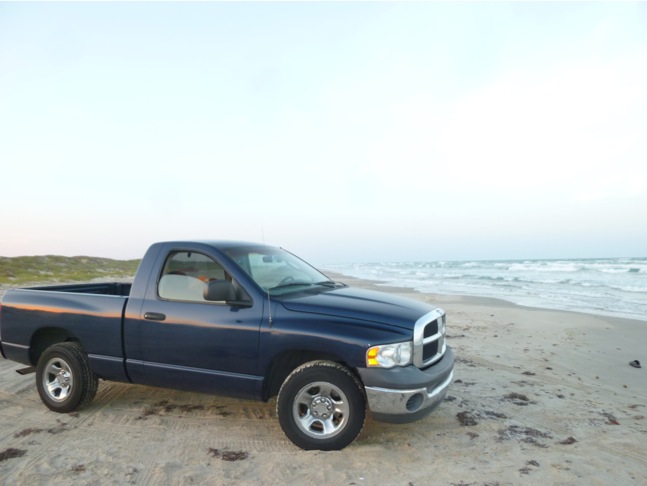 Because of the Hurricane Isaac, the waves were delightfully strong. The water was exceptionally warm though unusually salty.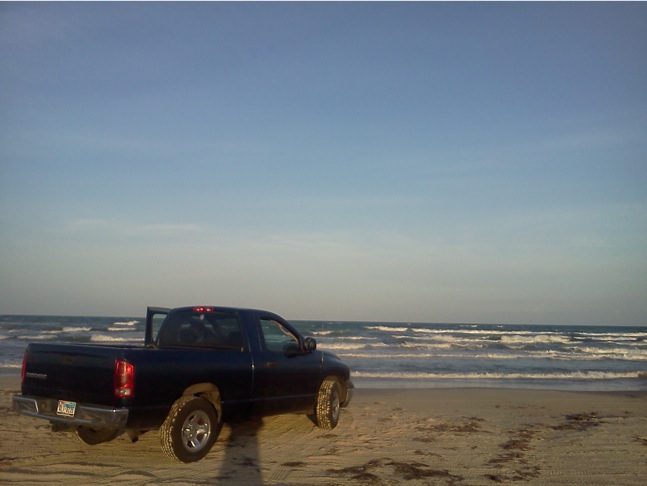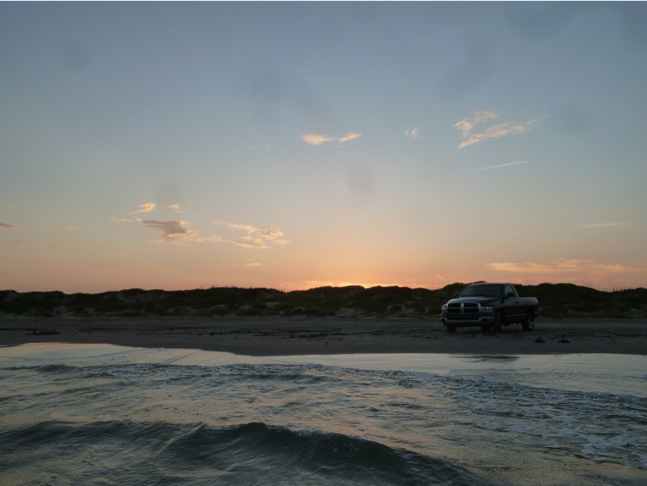 After an hour or so of hanging out in the water the sun began to set and the air became cool.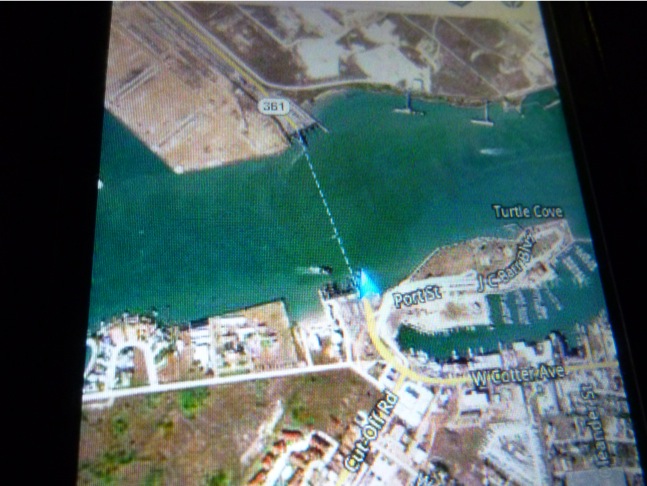 We drove north to Port Aransas and took the free ferry that connects the island to the mainland.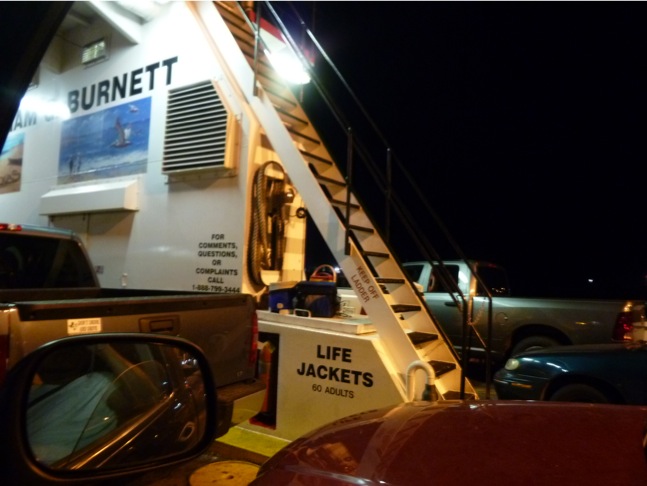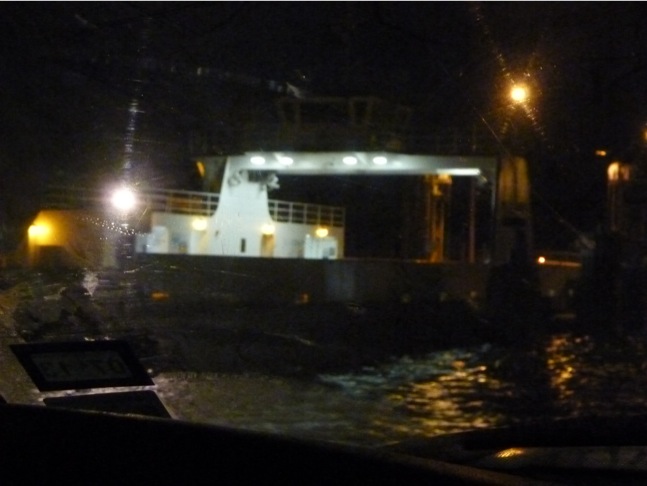 This ferry service runs 24 hours a day with no tolls or fees whatsoever. In the winter, when people come south to escape the snow, there is often a line to cross. Eight boats carry traffic back and forth, two of which can hold as many as 28 vehicles.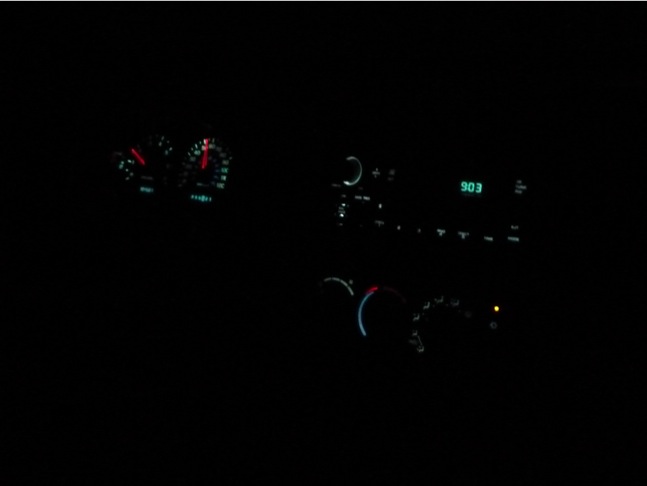 The Ram's cleanly arranged white-faced gauges are pleasant during the day but at night the numbers are unevenly lit. It's not a big deal, but its an annoyance and a reminder of some of Chrysler's design oversights.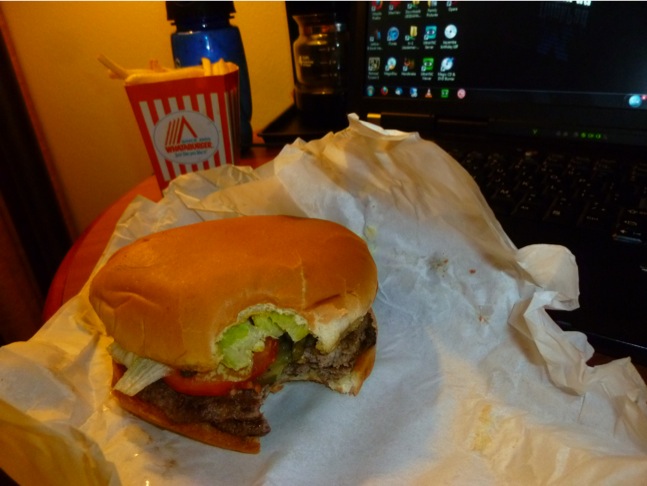 With all the decent restaurants closed by 9 or 10pm, we settled for Whataburger.
We checked out of the room the following day after being rudely awoken by the front desk and housekeeping staff. We headed north toward San Antonio and planned on getting to Dallas by midnight.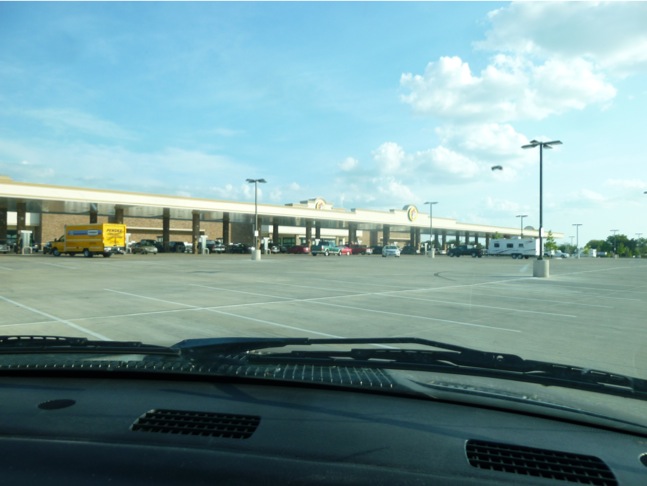 EVERYTHING is bigger in Texas. This gas station has dozens of pumps!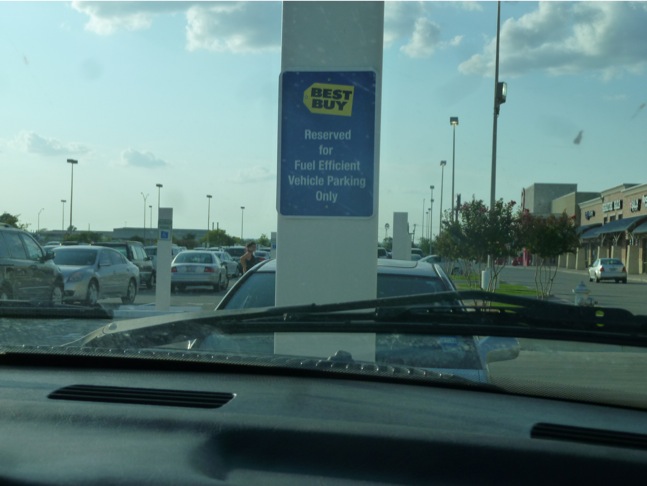 This ridiculous sign in front of Best Buy says "Reserved for Fuel Efficient Vehicle Parking Only"
Well, efficiency is relative. Since this is a V6 Ram and most of the trucks in Texas are powered by a V8, you could call this a fuel efficient vehicle, yes? It certainly seems more efficient to achieve 20 mpg while pulling cargo than it is to achieve 40 mpg with no hauling or towing capacity.
It's nothing but absurd do-gooder bullshit.
With 900 miles ahead of us, we needed to do something about our music problem. The truck only came with a single-disc CD player that offered no auxiliary or cassette input, so something had to be done to rectify the situation.
I went on to Craigslist and found a CD-cassette head unit being sold by someone in Austin, just an hour north of San Antonio, so we coordinated with the seller and headed north.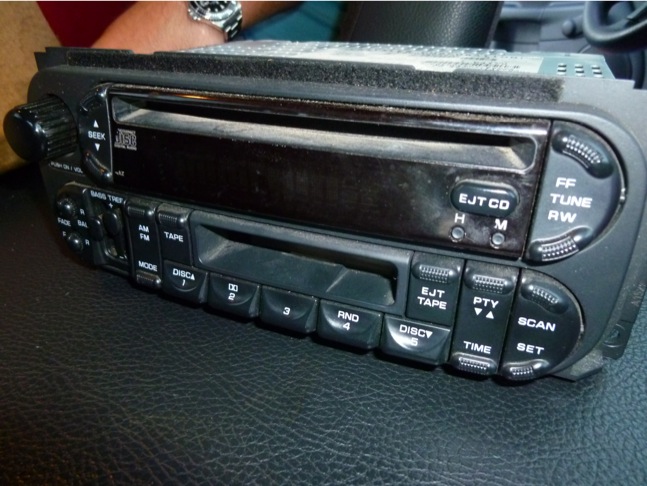 He turned out to be a police officer on duty, a rather polite one. After circling the station several times trying to find him, we shook hands and exchanged $30.
On eBay, this same stereo is $80-$120.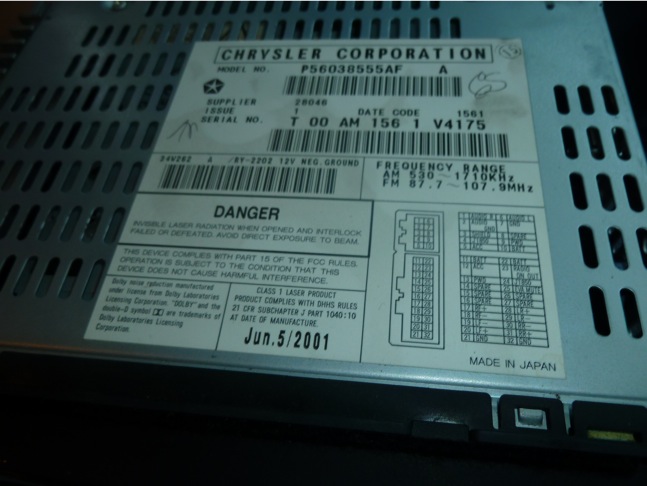 It was also made in Japan, likely by Alpine.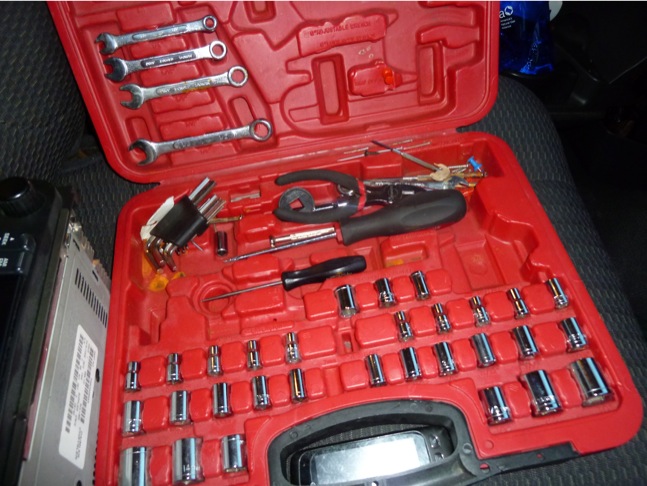 Ian's stepdad left a tool box behind the seat which allowed us to perform the installation in the parking lot of a Chinese restaurant.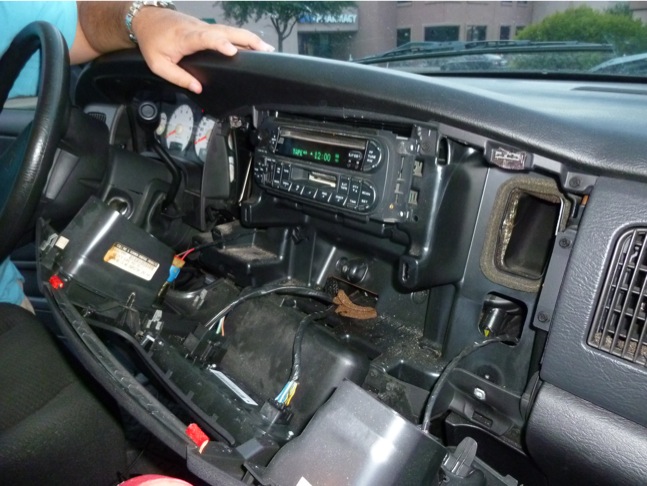 While we were taunted by the sweet smells of broccoli beef and crab rangoon, the whole job took just 10 minutes. The panel under the steering wheel pops off and that reveals two screws, one on each side of the large center panel. The whole thing then flips forward and the radio is held in by four screws.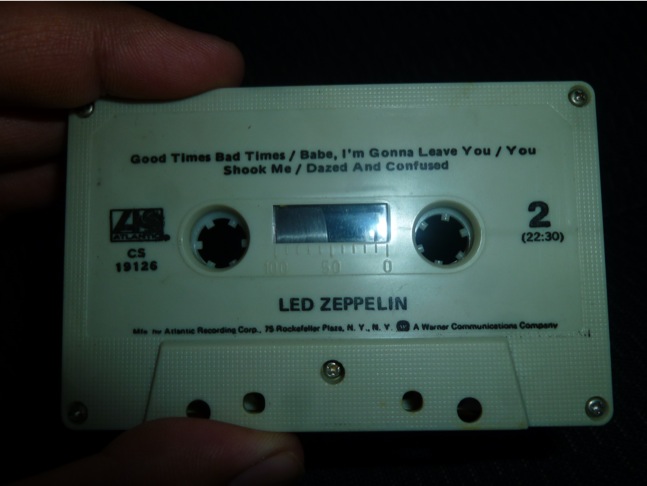 The last owner left a Led Zeppelin album in the tape deck.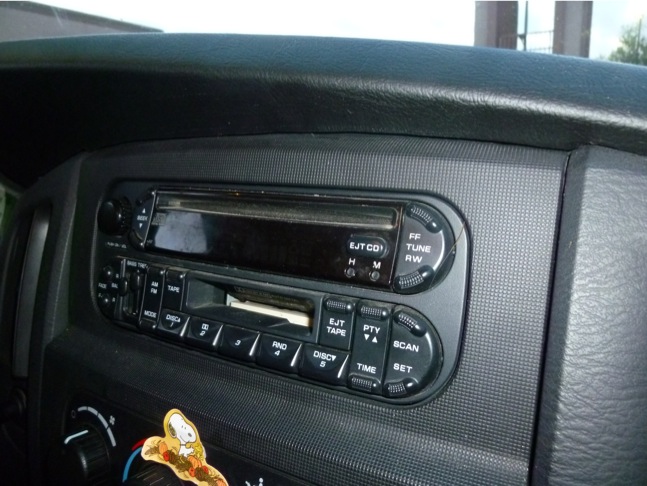 And there it is, properly installed. In addition to sounding MUCH better, the display uses nice-looking pixels instead of seven-segment LEDs to show RDS data.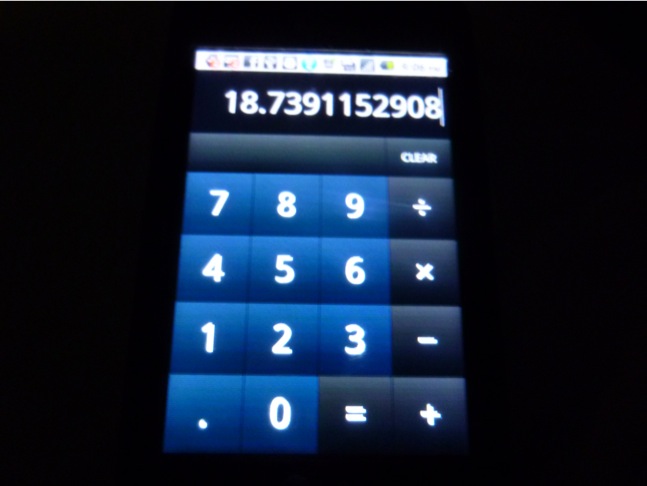 I started tracking our fuel economy, so far 18.7 mpg. That's decent fuel economy especially considering the time spent mucking around in congested Austin and San Antonio traffic.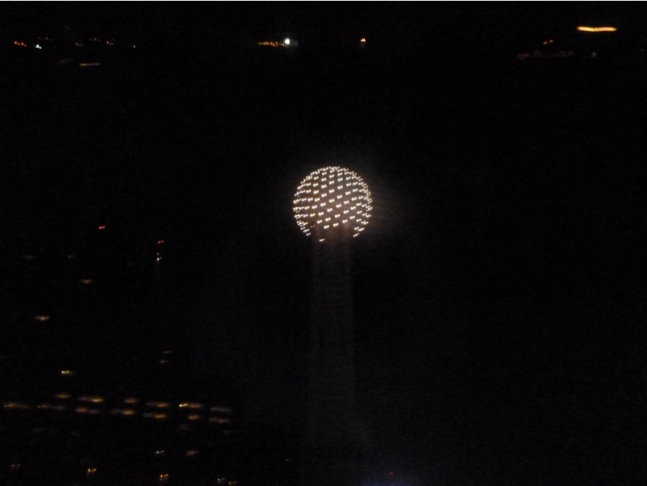 Approaching Dallas. This is commonly referred to as the "disco ball."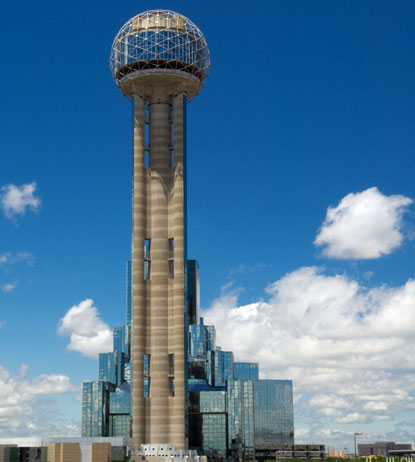 Built in 1978 and known properly as Reunion Tower, this is part of the Hyatt Regency complex. At the top are three floors connected to the ground by three elevator shafts. Inside is an observation deck and restaurant.

Fast Tube by Casper
You can see it sweeping across the screen in the intro to "Dallas"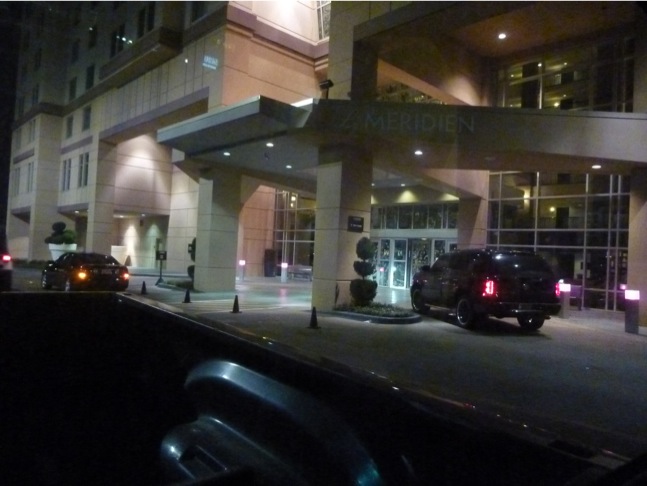 Around 11pm we arrived at our hotel in north Dallas, located next to the galleria.
"Le Meridien" is a four-star property booked through Priceline for $50 plus $18 for on-site parking.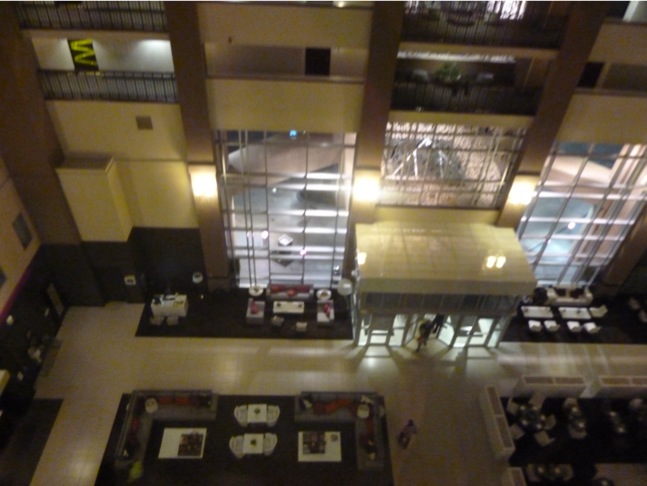 Nice lobby.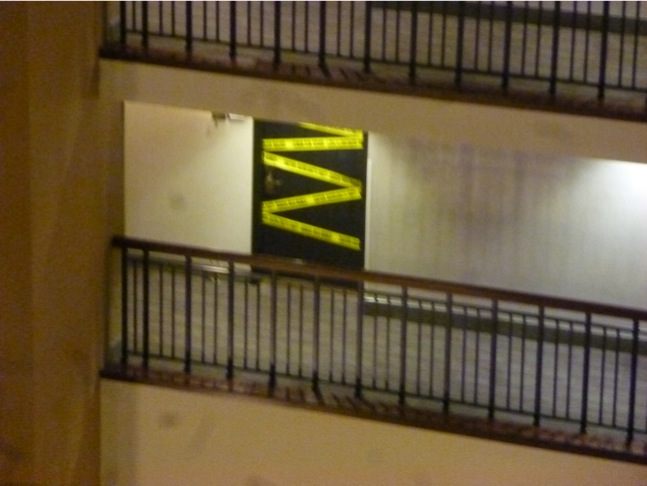 Police tape. Not sure what to make of it.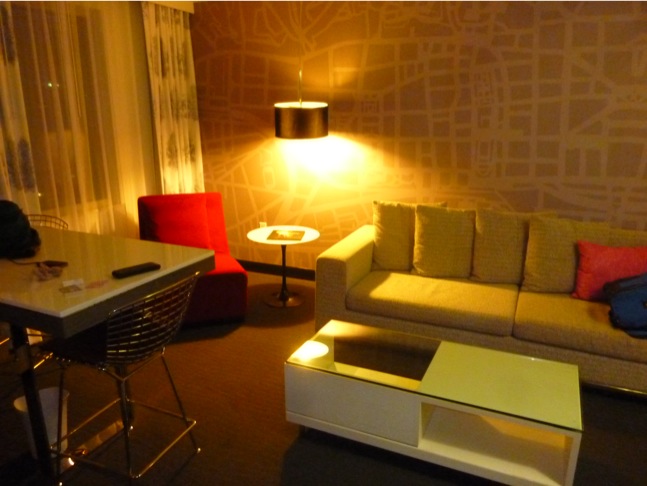 The room was stunning, spacious with modern and artful carpeting, wallpaper, and furniture.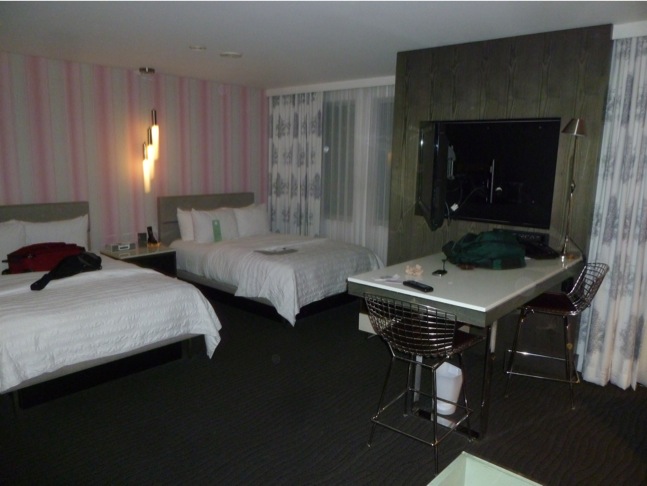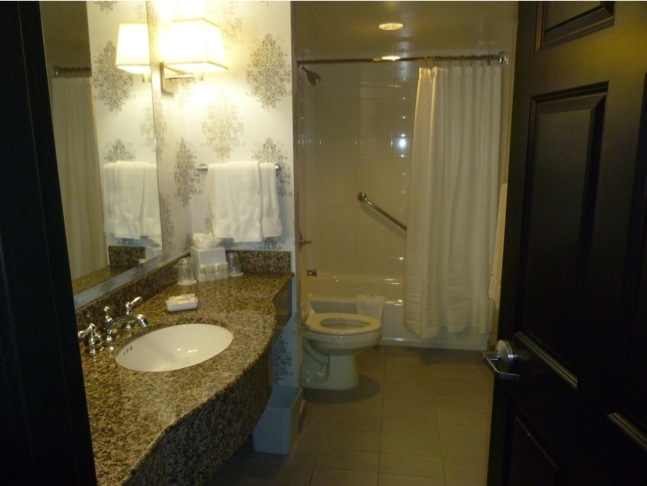 Room service, unfortunately, closed at 11pm so I wandered into the streets in search of Whataburger. There were a couple sketchy blocks but nothing too worrisome. I and others had trouble with our parking cards, having to call security to get them to manually open the gate so we could leave. I seriously considered driving over a curb.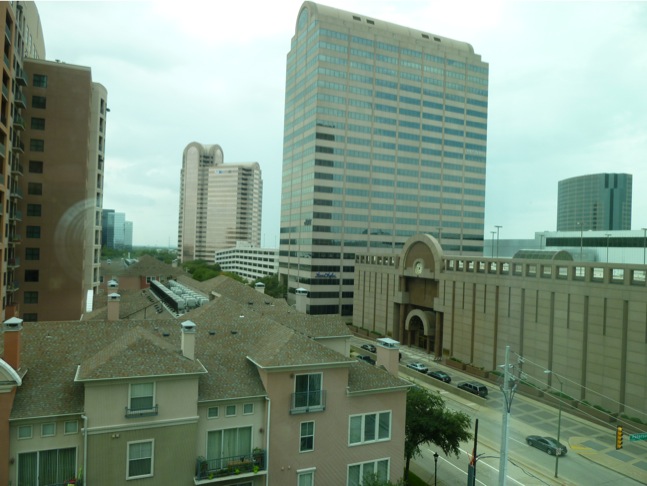 The architecture here is very 1970s/1980s.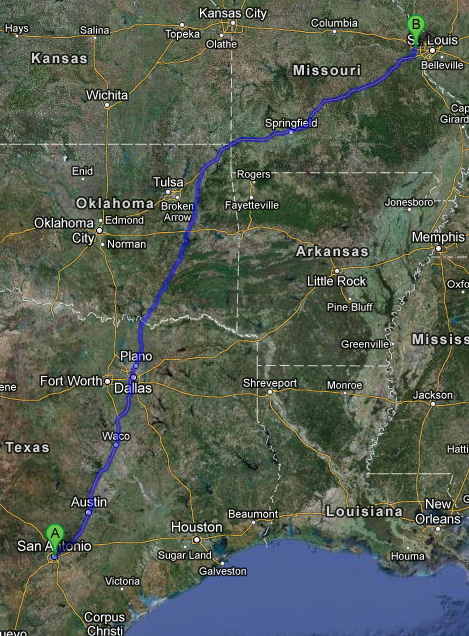 After a very comfortable stay and a quick stop at an Irish pub to see an old friend, we hit the road, traveling primarily along four-lane divided state roads, bypassing Oklahoma City and Tulsa and going directly to Joplin, Missouri.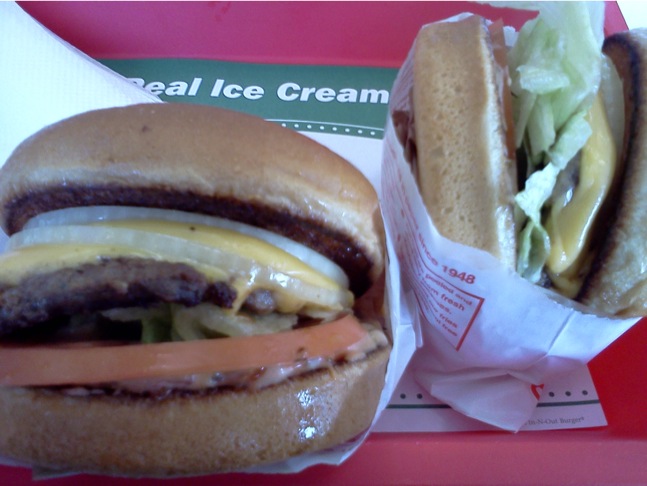 But before leaving Dallas, we made a stop at In and Out. I was surprised by the negative reviews I&O received online from locals.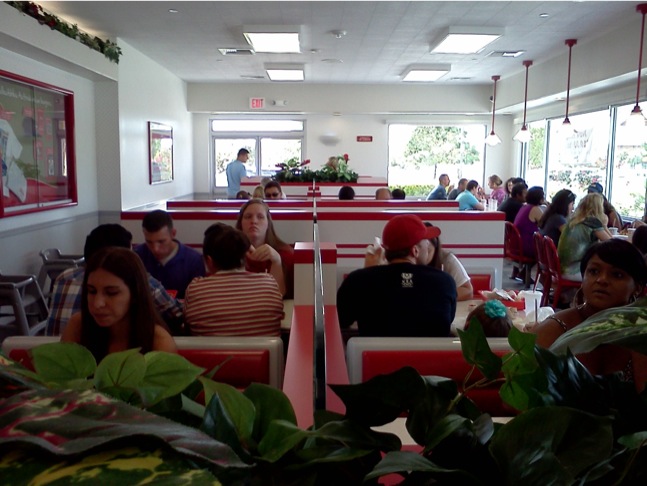 That didn't stop the place from being packed late in the afternoon. The fries were particularly terrible but everything else was good, though not quite as good as it is in California.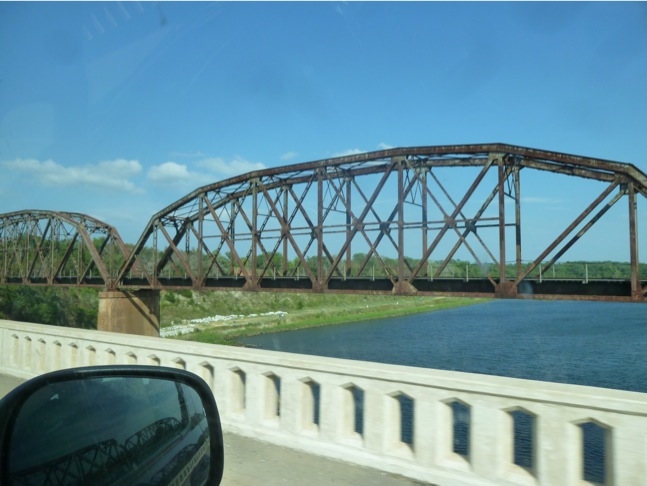 Heading towards Choctaw Nation we came across this old rail bridge, looking like it was ready to collapse into the water.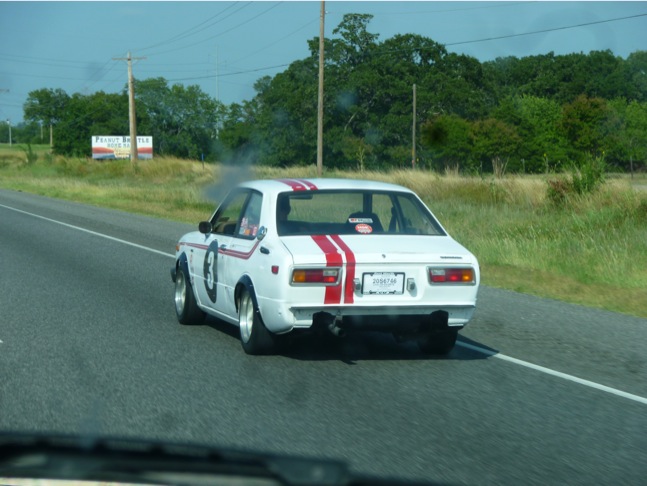 An old Corolla adorned with racing stripes and rally lights.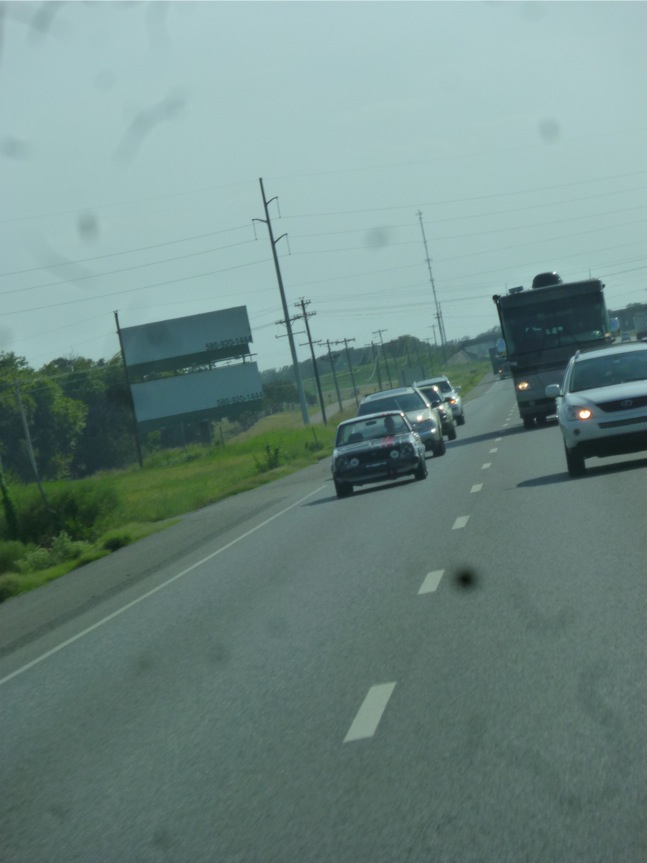 Third-generation Corollas were popular, not only as commuter cars but also in circle track, road, and rally racing.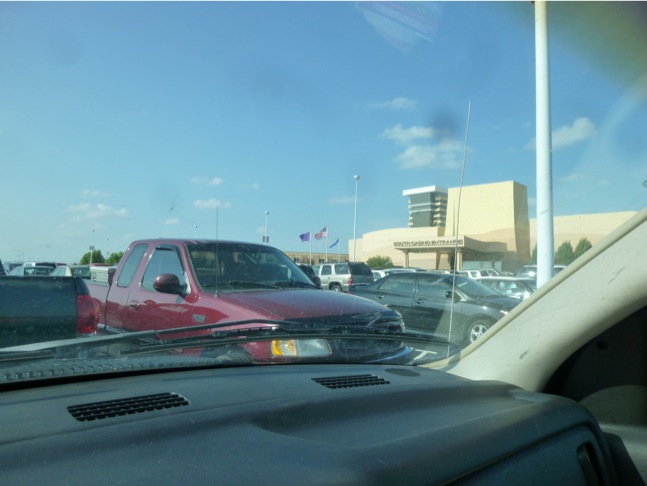 We pulled into an Indian casino. I've passed this place before but never stopped and looked around. So, I went inside intending to foolishly throw my money away.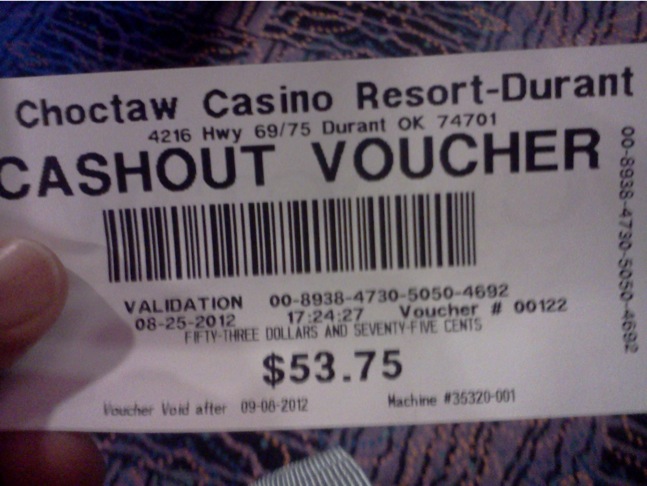 I put $20 into a slot machine and walked out with $53.75. Not bad for five minutes of pushing buttons. I quickly cashed out and left.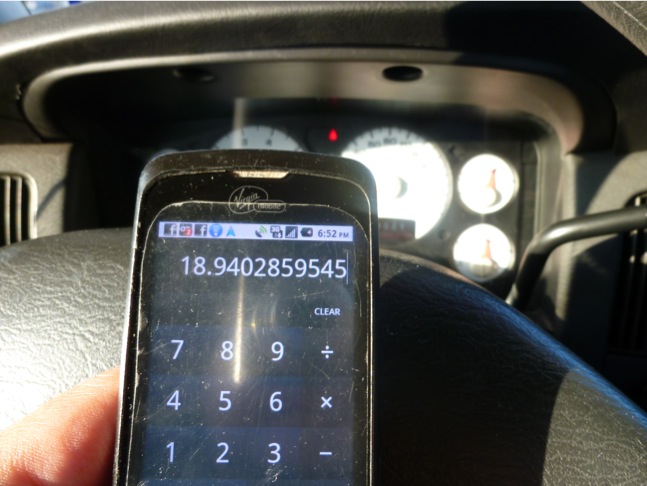 Fuel economy continued to creep up with each tank, now at 18.9 mpg. Not bad at all considering the constant stop and go every time the state highway wandered through a town.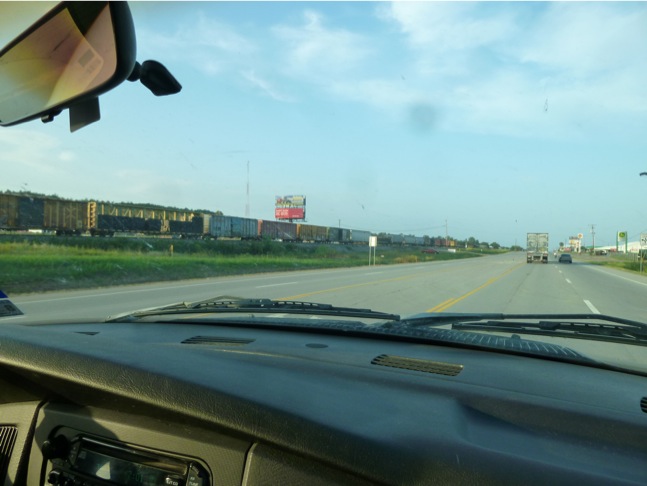 Freight trains, a symbol of western American remoteness.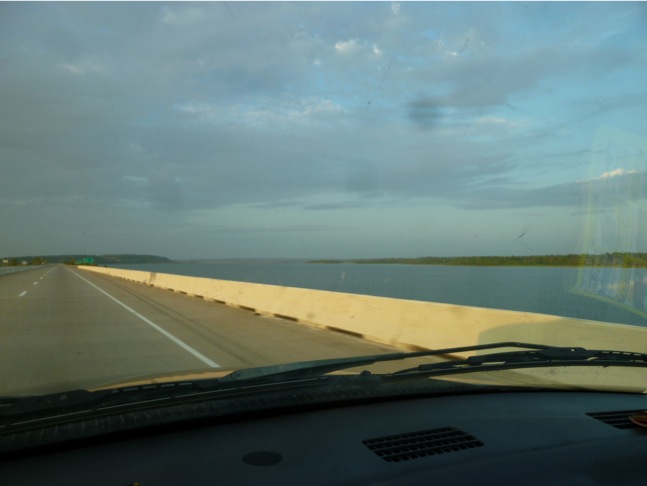 The last time I drove through this section of US-69 was at night. I never realized it was so scenic, flanked on each side by Eufaula Lake and Lake Eufaula State Park.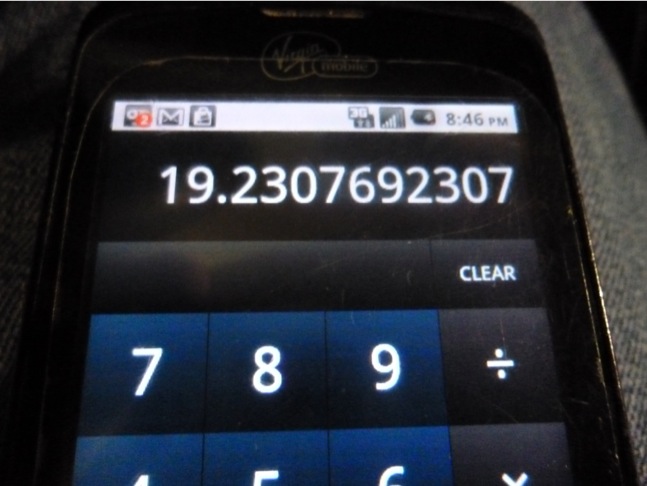 From here, the trip was interrupted by torrential rain. A lack of TCS and ESP compelled me to slow down and take it easy. As a result, fuel economy increased again, this time to 19.2 mpg.
Except for the sometimes annoying lack of cruise control, the truck was flawless. The Ram offered a level of long-distance comfort and refinement nearly on par with some luxury sedans.
Flying to Texas, pigging out on barbecue, and buying a half-ton pickup was quite a diversion from my original plan. I'm looking forward to customizing it with keyless entry, remote start, and some chrome bits here and there.
RATINGS:
Powertrain: 7.5/10 — Surprisingly, the 3.7L Magnum V6, with only 210 horsepower and 230 lb-ft of torque, moved the Ram off the line with authority and even provided sufficient, if not spectacular passing power well up to 90 mph. Much of this can be attributed to the 4-speed 45RFE transmission which features two second-gear ratios, one for upshifts and one for kick-down acceleration. Chrysler calls it a "multispeed" gearbox. With the automatic, this combination gives a 2-3 mpg advantage over the 4.9, 5.7, and 5.9 liter V8s. Shifts are smooth and swift with the transmission never drawing attention to itself.
Despite a somewhat loud exhaust, the engine is usually silent in operation, so you're rarely reminded that you're two cylinders short of a "real" truck.
I came close to EPA fuel economy ratings of 16/20, achieving 16 mpg in town and 19.2 mpg on the highway, helped in part by the lack of four-wheel drive hardware or almost any other power equipment.
Braking: 9/10 — The Ram has best-in-class braking thanks to 13" discs front and rear and near-perfect modulation that feels almost as natural and responsive as a Range Rover.
Ride: 8/10 — Because this is a V6 work truck with few options, curb weight was kept to a minimum at just under 4900 lbs. Except for a few minor shakes and quivers expected for a shortbed pickup, the Ram is unexpectedly stiff, smooth, and quiet with its independent front suspension gliding over moderate roadway imperfections. The short wheelbase is less steady over undulating surfaces, but overall it rides well.
Steering/Handling: 8/10 – A stiff hydroformed frame and quick, fairly communicative steering result in unusually confident handling for a half-ton pickup. I chose not to push it due to a lack of electronic aids and the age of a couple of the tires, but there's a pleasing absence of flexing and queasiness typical of large body-on-frame trucks.
Audio/Accessories: 6/10 — The original CD player sounded adequate but the newly installed Chrysler CD/cassette head unit is surprisingly crisp and clear. Mids and lows are a bit muddy but highs soar through with ease. It's certainly a big step above typical factory radios from GM and Ford. Controls are laid out logically and intelligently and the switchgear feels substantial and chunky.
There is, otherwise, a total lack of accessories or options which in turn reduce weight and repair costs.
Featured: CD, cassette, ice cold air conditioning, powerful heat, driver and passenger air bag, rear ABS.
Absent: Power doors, power locks, power mirrors, power seats, front ABS, traction control, stability control, rollover protection, four-wheel drive, telematics, navigation, and the list goes on and on. Of course, having all of those features would significantly increase the price.
The most noteworthy absence is cruise control.
Interior: 6/10 — There's hard plastic everywhere but most of it feels tightly assembled and very durable. Nothing rattles or shakes. The only flaw, and a rather significant one, is the brittle dashboard top, covered now with an aftermarket cap.
The center seat has a massive arm rest that folds down and opens to reveal a large storage compartment, large enough to fit a tablet or small computer. Additionally, storage pockets behind the seats are capable of swallowing suitcases, tool boxes, and shopping bags. Even the space underneath the seats provide a surprising volume of storage. It's a clever way of using a limited space.
A slightly larger glove box would have been nice, though the spacious center storage more than makes up the difference.
The front bench seat is wide enough for me to lay across and take a nap.
Two of the world's greatest cupholders pop out from the center stack with adjustable arms to fit any can, cup, or mug.
Comfort: 8/10 – A dead pedal would be nice, but the driver's chair is nearly tall enough to sit perfectly upright. A lack of cruise control can result in sore ankles and knees for some, but for the most part its absence just a nuisance, particularly on flat interstates. Additional lumbar support would be nice as well, something that could be remedied with a small pillow, otherwise the front bench seat is reasonably supportive and comfortable.
Quality/Reliability: 6.5/10 — After 105,000 miles, not one thing inside or out shook, rattled, or vibrated. Despite the hard plastics on the door and dashboard, everything felt well-assembled and durable. Even the manual windows operated quickly with few rotations required.
The pull handle mounted on the A-pillar has been replaced once — my friend's very short mom used it to lift herself into the cabin on a daily basis. And the dashboard cracks were quite a disappointment, remedied for cheap thanks to aftermarket solutions.
As with many Chrysler products, the automatic transmission is a common concern, but this one was recently serviced with proper Chrysler ATF and a fresh filter. The 3.7L V6 is well reputed while the 45RFE is known to be a fairly stout transmission. Because this truck was equipped with a towing package, the transmission cooling was upgraded which should help significantly with longevity.
The steering and suspension are unusually tight and trouble-free for 100,000 miles.
At the moment, the only services required are brake pads and rotors and a new radiator (just ordered for $96 at Radiatorbarn.com), which recently sprung a leak. There are no oil, power steering, or ATF leaks whatsoever.
On a rainy day, I unfortunately learned that the defrost function was broken. The flap in the dashboard no longer functions, caused by cheap plastic hinges that break over time. The repair at a Dodge dealer would be well over $1000, requiring removal of the dashboard and discharging of the AC refrigerant. The cheaper and far easier solution is a product called Heater Treater, featured on Speed Channel's "Truck U." The $120 kit comes with replacement metal flaps that you install by cutting into the HVAC box rather than removing it. Fortunately, there are shops in Missouri willing to do the installation for me.
Overall Value: 8/10 — The Ram is plenty capable of doing work and sufficiently refined for daily driving and road trips. If this was a V8, it would have earned 9/10 overall.
VERDICT:
When these were new, V6 Rams came with huge incentives on top of low MSRPs that were already 20 grand, saving thousands of dollars over V8 models. Now that they've depreciated, the price difference between a V6 and V8 is minor, as is the difference in fuel economy. The V6 is a perfectly adequate engine for daily driving but get a V8 if you can, especially if you plan on towing.
RESOURCES:
http://www.dodgetalk.com
http://www.ramforum.com
http://www.ramforumz.com
http://wermopar.com/
http://moparonlineparts.com/
http://www.allpar.com/
SPECIFICATIONS:
3.7L 12V SOHC V6
210 hp @ 5200 rpm
230 lb-ft @ 4000 rpm
Curb weight: 4900 lbs
6'3" cargo bed
Rear wheel drive
4-speed automatic with two second-gear ratios
Independent front suspension, rear live axle with leaf springs
EPA fuel economy: 16/20 mpg [Revised to 13/18]