60 Minutes: Sergio Marchionne and Chrysler's Comeback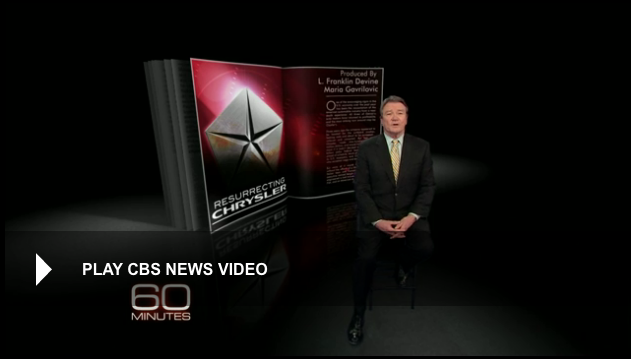 Click to play.
The clip runs about 14 minutes and includes an interview with CEO Sergio Marchionne and designer/SRT chief Ralph Gilles. There's also exclusive footage of Chrysler's manufacturing facilities as well as Chrysler's headquarters in Auburn Hills. Marchionne says he moved out of the isolated top-floor "chairman's tower" and into an office among engineers.
Marchionne, surrounded by Italian state security, then takes an Alfa Romeo 8C around the company's rooftop test track in Turin.