Bargain Ear Buds for Travelers – Sony MDR-E828LP, $15
Earlier in 2011, I took the train to Chicago for the sole purpose of eating an Italian beef sandwich (or two). The trip was so spur-of-the-moment that I neglected to bring anything but my phone, digital camera, and wallet.
Photos from that trip are here: http://jesda.com/2011/05/18/traveled-five-hours-for-one-italian-beef-sandwich/
The five-hour train ride through rural Illinois was quite dull, especially without music, since I had neglected to bring my ear buds. Playing Bejeweled for five hours was only able to satiate so much boredom. I needed my dose of Electric Light Orchestra.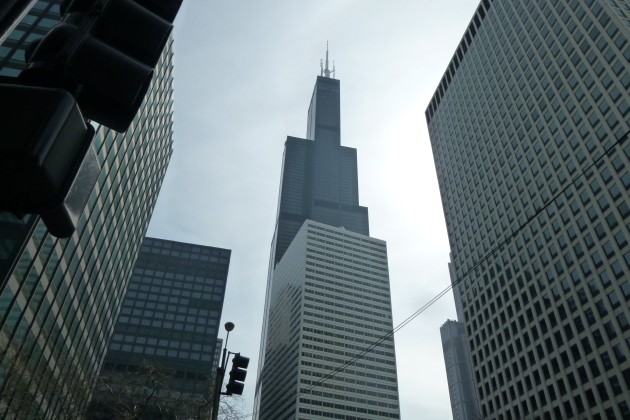 After stepping out of Union Station and looking up at the Sears Tower, I wandered around the corner to a Walgreens hoping to find something to enjoy the 8GB of music stored on my phone while I wandered around the city on foot.
Walgreens isn't the greatest place to buy electronics. They sell batteries, blank CDs, and other odds and ends, but there's no way of testing or playing with anything, and they tend to carry a lot of weird, off-brand junk.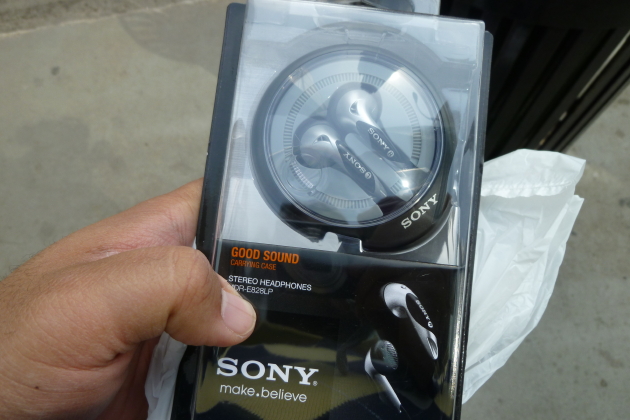 Between two pairs of buds they had on the shelves, one $9.99 and one $14.99, I had to assume that the more expensive one might be tolerable, so I bought a pair of Sony MDR-E828LPs. Its not exactly a memorable model name, keeping with Sony tradition.
My LG Optimus phone produces unimpressive audio, sufficient for calls but only passable for music. Because of this, when I'm out walking the dog, I usually bring both my iPod and my phone. Despite the limitation of the LG Optimus, these Sonys produced reasonably full audio with impressive bass for a very low price.
Highs and mids are passable, reasonably full without being tinny, but lacking in openness and range. Sensitivity is high, allowing your MP3 player or cell phone to produce sufficiently loud audio without having to turn it way up, which results in less distortion.
I arrived in Chicago at 10am and didn't get home to St Louis until 10pm, giving these buds a 12-hour workout, plenty of time to break the drivers in.
A couple months later I flew to Thailand where I spent a month, bringing my Grado SR40s but reverting to these Sonys for their portability, sensitivity, and ambient sound insulation. It was nice to wander around Bangkok and Phuket with some familiar tunes from home, and they were quite usable on the 20-hour flight.
Unlike most cheap ear buds, the wire insulation is thick and durable. You can usually pull them out of your bag or pocket without too much fumbling or unraveling. The rubberized insulation has a tendency to straighten itself out and resists creases and bends that contribute to frustrating tangles.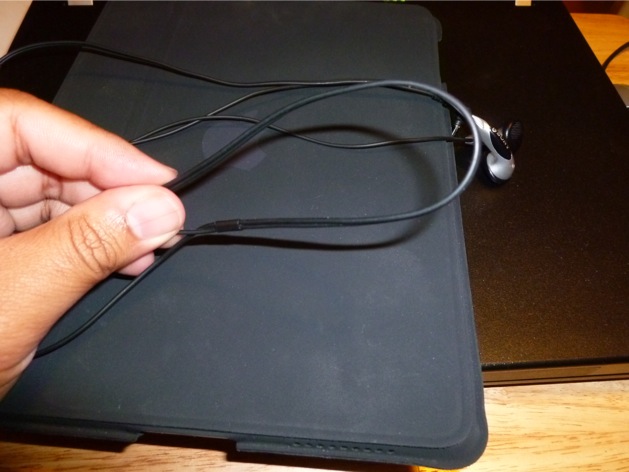 Unfortunately, at just 3.3 feet (40 inches by my measurements), the cord is quite short. I'm 5'10" (and shrinking) with a long torso and short legs, and if I wear deep-pocket basketball shorts while walking the dog, my phone or iPod dangles down to my knees, which sometimes causes the cord to pop out of the headphone jack. With jeans or pants the listening device sits higher, so there's plenty of slack.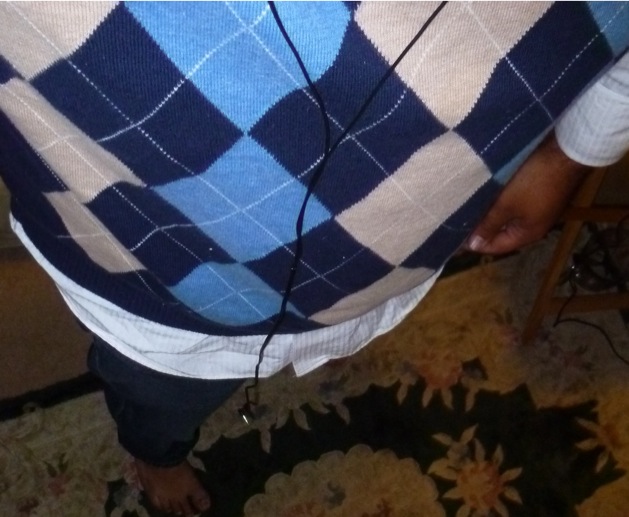 The same feature that allows these to insulate outside noises and produce so much bass is what also makes them a bit uncomfortable after a couple hours, requiring frequent adjustment and reseating. The enclosure, instead of being circular, has an oval shape.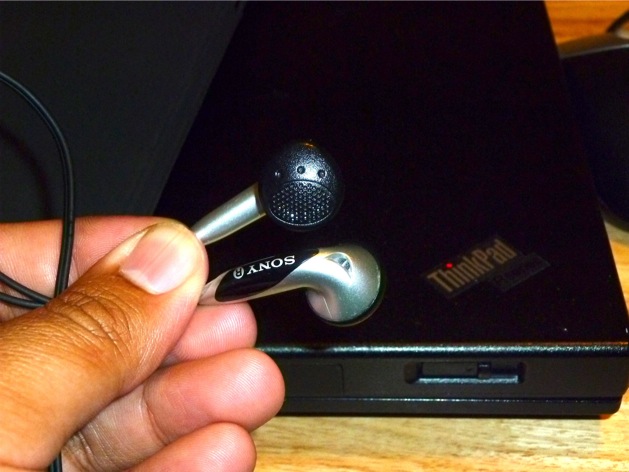 The extended, protruding part of the enclosure (pictured above) allows for more bass reverberation, making them sound more substantial. The design works, but if the buds aren't perfectly seated in your ear, they can become a bit uncomfortable until they are readjusted.
For $15, I figured I'd be throwing them away after getting home. Instead, I've taken them across the globe and continue to use them every evening. They sound excellent with my iPad and Thinkpad, nowhere near the level of higher-end units, but they sound like they could pass for $45-$50.
If you're a frequent traveler like I am, get these. Amazon has them for $9.85. Stuff them in your luggage just in case or hand them out as gifts.
Sound Quality: 6.8/10
Comfort: 6/10
Convenience: 10/10
Quality/Construction: 10/10
Value: 10/10