Classic For Sale: 1966 Jeep Wagoneer, $2500
This morning I took my Dodge Ram to Reuther Automotive in Creve Coeur, Missouri, a family-owned ex-Chrysler dealer that now specializes in used cars and service. As I pulled into the service bay for my oil change this well-aged Wagoneer caught my eye.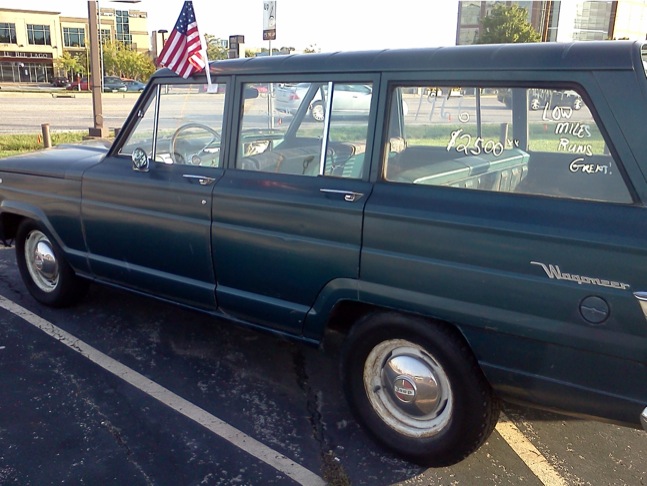 The sales staff were still in bed by the time I arrived at 7am so I didn't get a chance to drive it, but it was unlocked so I snooped around.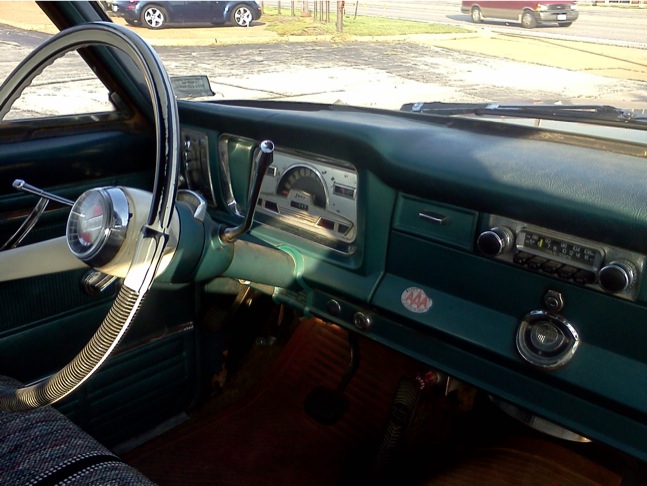 Created by Willys (Kaiser-Jeep) in 1963 and developed further by AMC and Chrysler, the Wagoneer is considered the first real luxury SUV, predating the Range Rover by two decades. Powertrains include AMC V8s and I6s, Jeep I6s, Buick V8s, and a mix of Borg-Warner, GM, and Chrysler automatics as well as a 4-speed manual.
For the 1960s, they were feature-rich with push-button preset AM/FM radios, courtesy lights, air conditioning, power brakes, four doors, automatic transmissions, full carpeting, two rows of bench seats with belts, and tilt steering.
Surprisingly, other than the lack of carpeting in front (rubber floors mats cover the area), the interior was perfectly in tact. The factory AM/FM radio, drawers, center glove box, and push-button climate control functions all seemed to work. Under the cloth covers, the vinyl seats were still in excellent condition.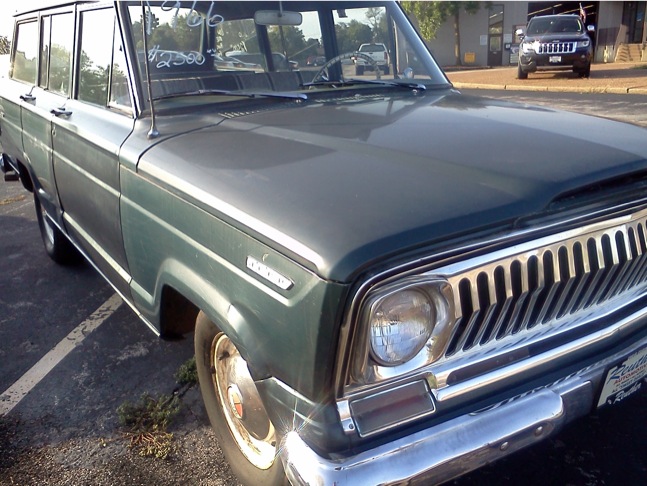 The paint was, of course, well past expiration. Though there's a pleasing lack of rust or Bondo, it appears that several panels were painted by hand though from 20 feet away it looks decent for its age. While classic cars tend to look best in lustrous layers of fresh clearcoat, classic trucks take pride in their natural age.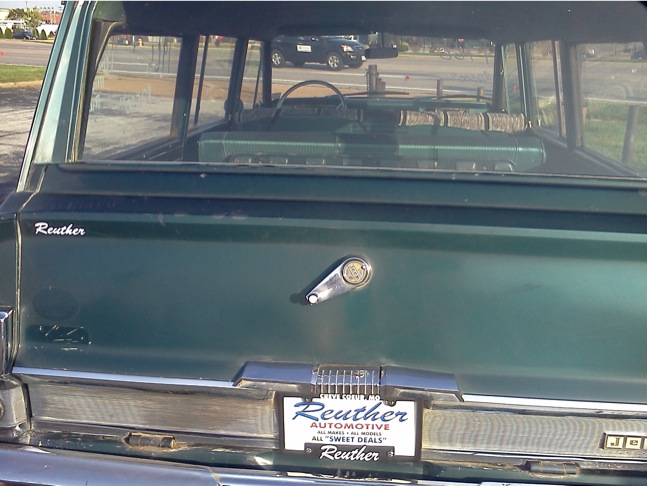 The rear hatch, interestingly, opens downward like a pickup truck tailgate, fitting since the Wagoneer is built on the Jeep Gladiator full-size pickup platform. The handle in the center of the gate is used to roll down the rear glass. Then, inside, you can grab the handle and pop it open. There's a key lock on the outside handle hidden under the round Jeep logo.
Willys changed its name to Kaiser-Jeep in 1963 and remained that way until it was acquired by AMC in 1970. Chrysler, flush with cash from minivan and K-car profits, then acquired AMC in 1987. Production of the Wagoneer continued until June 1991, still powered by AMC's carbureted V8.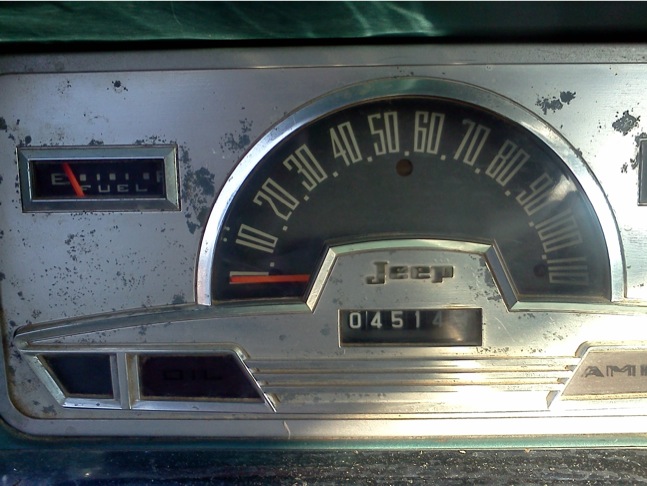 Based on the condition, 45,000 miles sounds believable.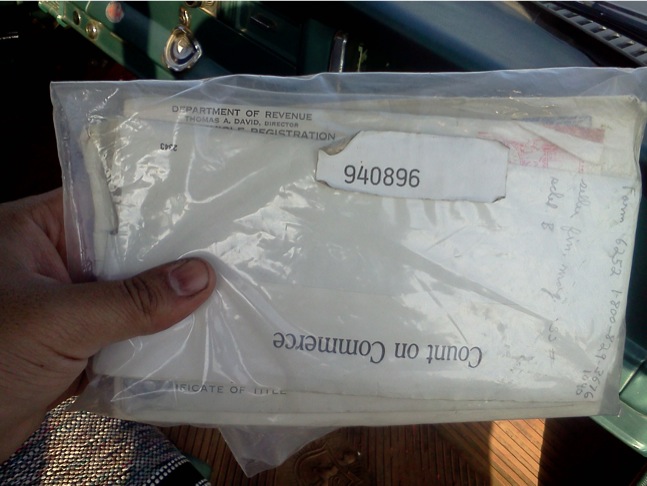 Owner documentation and service records in the glove box further confirm the odometer reading.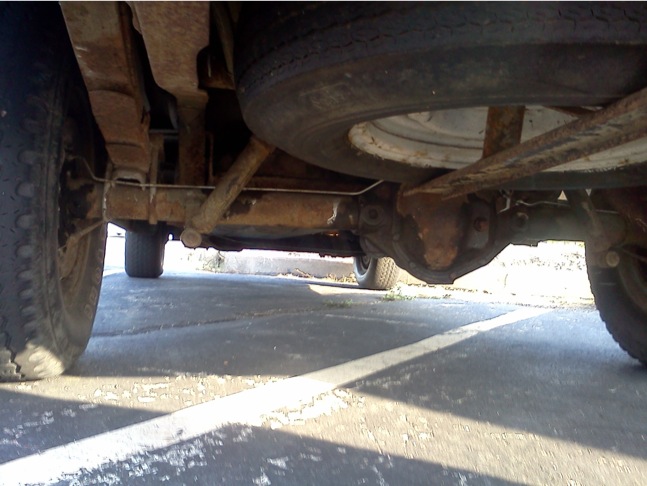 Underneath, there's an expected level of corrosion for a vehicle that's seen more than four decades of service. No significant leaks are present though there's a minor axle seal drip on the passenger side.
I've been shopping for a vintage Honda motorcycle (1980s) but the prospect of owning this genuine piece of American history is quite appealing.
If you're wondering, fuel economy is 11 mpg at best and 0-60 acceleration times are anywhere from 15-18 seconds. That's 0-60, not the quarter mile.
A Youtuber's driving footage:

Fast Tube by Casper
I could throw on a fresh coat of paint and flip it for a profit, but I have a feeling I'd end up keeping it, loving it, and needlessly pouring thousands into restoration. That's my dilemma.