On Paper: Buick Verano vs Kia Optima LX
A brief paper comparison of two base-model cars aspiring for entry-luxury status.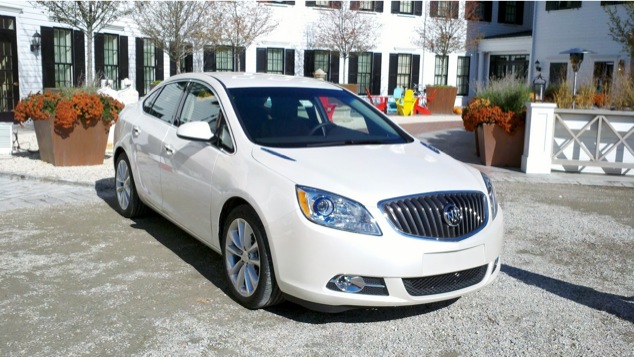 Buick Verano @ $23,000:
Leather
Bluetooth
Manual seats
180hp 2.4L I-4
21/32 mpg
6-speed Automatic
Compact interior
184″ long
3230 lbs
16″ wheels
6 speakers
USB
91 cubic foot total passenger volume
Made in Michigan by UAW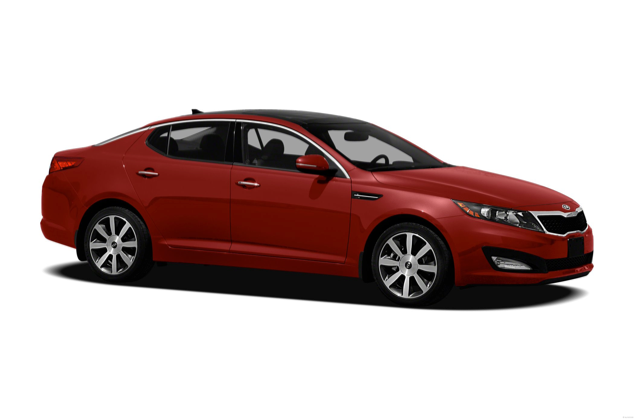 Kia Optima @ $21,000:
Cloth seats
NO Bluetooth
Manual seats
200hp 2.0L I-4
24/35 mpg
6-speed Automatic
Midsize interior
190″ long
3230lbs
16″ wheels
6 speakers
USB
102 cubic foot total passenger volume
Made in Georgia with non-union labor
The 2012 Buick Verano is one of the quietest cars on the market but it's also a bit slow, taking 9 seconds to reach 60 mph according to Edmunds.
The Kia isn't quick either, taking a hair over 9 seconds to hit 60, and the ride isn't as smooth nor does it have the Verano's coffin-like sound insulation. The Optima does have a 3mpg fuel economy advantage and a spacious interior with generous rear leg room.
So, is it worth $2000 more for a smaller car with extra sound deadening material and marginally better acceleration?
As a brand, Buick lacks the cachet and outward appeal of Cadillac and Mercedes-Benz, so paying more primarily for a badge in this case seems unwise.