Citizens Get Even With Government… Armed With Bulldozers
You may remember this incident from 2004.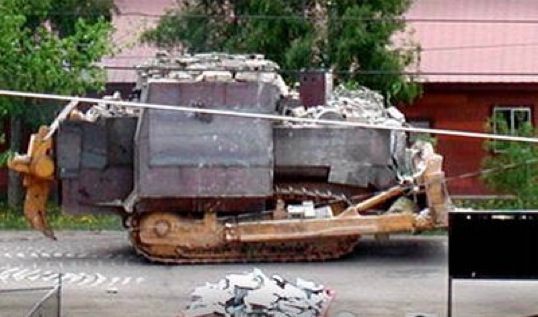 Marvin John Heemeyer (October 28, 1951 – June 4, 2004) was a welder and an automobile muffler repair shop owner. Outraged over the outcome of a zoning dispute, he armored a Komatsu D355A bulldozer with layers of steel and concrete and used it on June 4, 2004, to demolish the town hall, a former judge's home, and other buildings in Granby, Colorado. The rampage ended when the bulldozer became stuck. After a standoff with law enforcement agencies, Heemeyer killed himself with a handgun.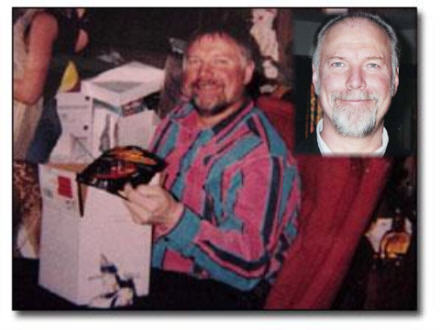 Fast Tube by Casper

Fast Tube by Casper
"Mad Marvin" took to the streets of Grand Lake, Colorado in a reinforced bulldozer after a zoning dispute with the city. He blamed a newly built concrete plant for causing the failure of his muffler business, earning him the nickname "Muffler Marvin."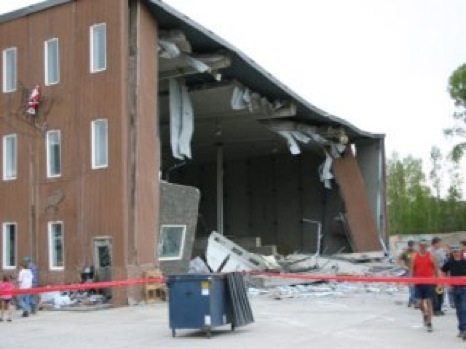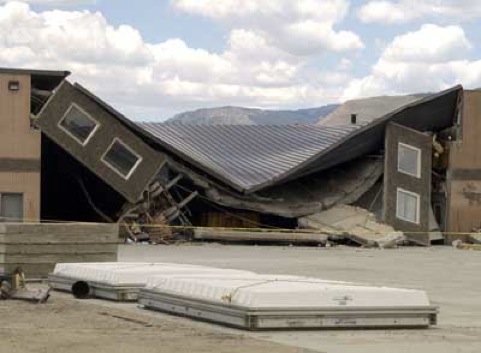 He spent a year and a half in his shed reinforcing a Komatsu D355A bulldozer, installing several layers of steel sheets on top of foot-thick concrete.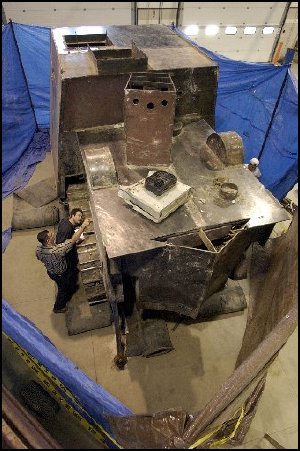 Food and water was found inside the sealed cabin along with video cameras and monitors to aid visibility. Air conditioning was installed and compressed air kept dust off the camera lenses. Three inch thick bulletproof glass protected the camera lenses from gunfire, and a makeshift crane was used to lower the armor on to the bulldozer and seal the interior permanently, suggesting that he had no intention of getting out.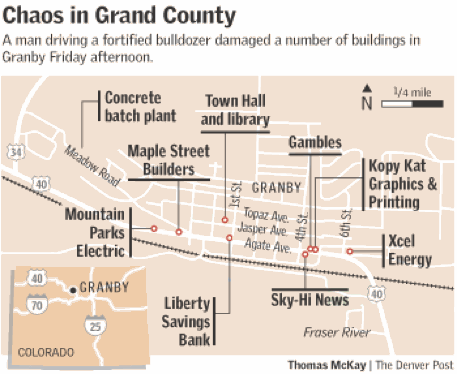 Despite hundreds of rounds of ammunition and three explosions, the bulldozer marched on, effortlessly crushing cars and structures. The National Guard was on standby under the orders of Colorado Governor Bill Owens.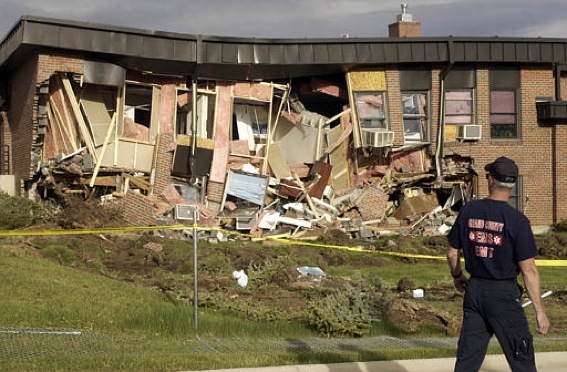 "God built me for this job," Heemeyer said in the first recording made on April 13, 2004. He even said it was God's plan that he not be married or have family so that he could be in a position to carry out such an attack. "I think God will bless me to get the machine done, to drive it, to do the stuff that I have to do" he said. "God blessed me in advance for the task that I am about to undertake. It is my duty. God has asked me to do this. It's a cross that I am going to carry and I'm carrying it in God's name," he said.
Heemeyer's actions were apparently a political statement. In the audio tapes, he states "Because of your anger, because of your malice, because of your hate, you would not work with me. I am going to sacrifice my life, my miserable future that you gave me, to show you that what you did is wrong".
Investigators later found Heemeyer's handwritten list of targets. It was not just a list of buildings and businesses, police say. His list also contained the names of at least 10 individuals and a local Catholic Church.
(Source)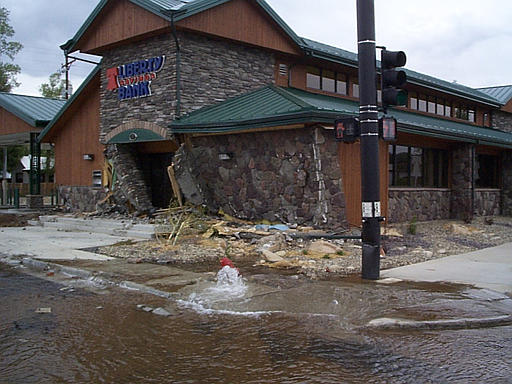 He managed to destroy the local newspaper office which published editorials against him, the concrete plant that blocked access to his shop, a former mayor's home, the home of a former judge's widow, a library, and a hardware store owned by a man he named in a lawsuit, a total of 13 buildings.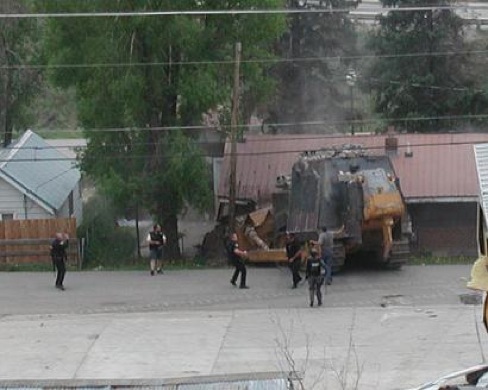 After the 200-ton bulldozer partially fell into the hardware store's basement, the Komatsu's hydraulics and cooling system subsequently failed, gushing fluids below. A gunshot from inside the cabin was heard, and his body was discovered after 12 hours of cutting into the armor with a torch. Though he intended to kill dozens, firing at law enforcement and plowing over homes and offices, the only person who died as a result of his tirade was Mad Marvin himself.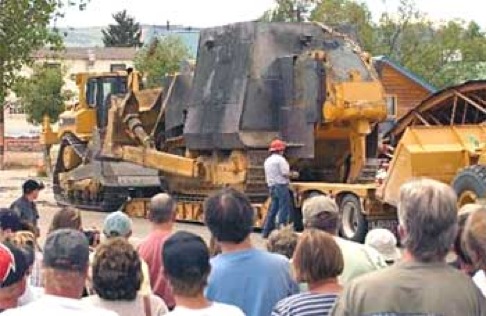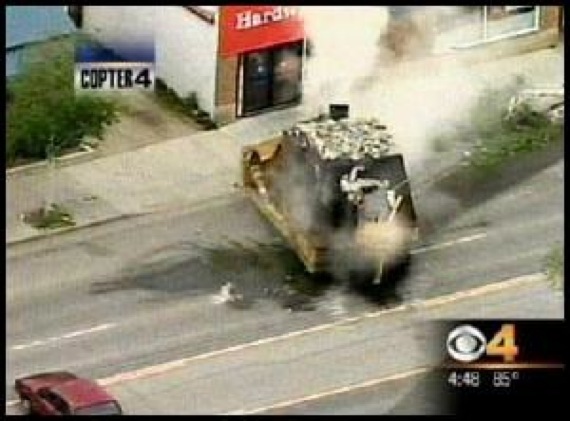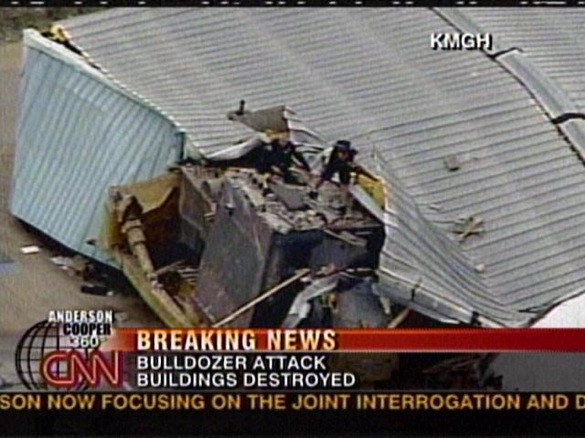 Soon after the rampage, the Grand County District Court seized and destroyed the bulldozer. Pieces were distributed to various scrapyards to prevent them from being kept as souvenirs.
Kirkwood, Missouri endured a similar outburst by an angry citizen in the summer of 2008. I remember it well — it was a hot but pleasant day, somewhat humid but not unbearable. I was finishing up some work in my office in Kirkwood and headed down Lindbergh Blvd to find something to eat. Fire trucks, police, and ambulances swarmed the town center and yellow police tape blocked all traffic. I had no idea what was going on, so I turned around and went home.

Fast Tube by Casper
I discovered later that evening that Cookie Thornton, a construction contractor and Kirkwood/Meacham Park resident, opened fire on the city council and mayor after several disputes over code violations. He was cited for running an unlicensed business from his home, parking construction vehicles in his neighborhood, failing to dispose of garbage, and numerous other violations, totaling 79 tickets from 1996-2008.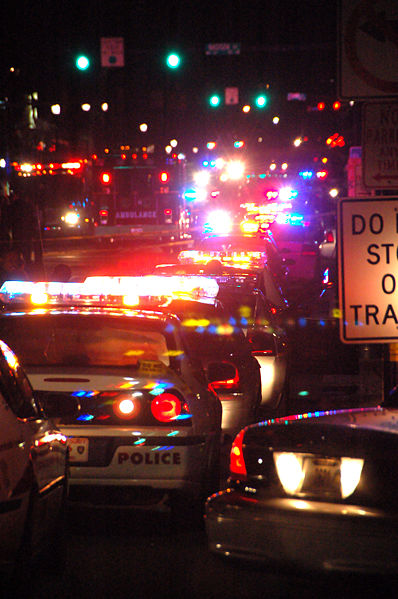 Some have accused Kirkwood, an idyllic "Leave It To Beaver" suburb of St Louis, of harassing Thornton. Letters to the St Louis Post-Dispatch and calls to local radio programs suggested that perhaps Cookie Thornton was a local business owner who was pushed to the brink. A KSDK investigation revealed that the city did initially ramp up its citations but eventually backed off when compliance was not achieved.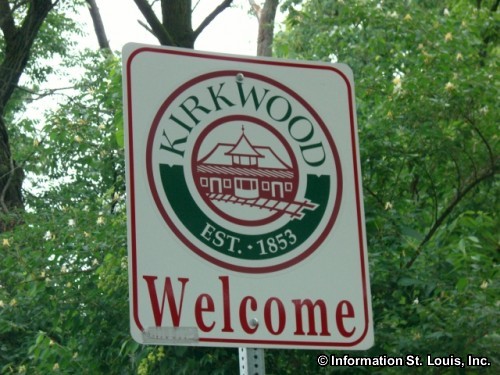 The relationship between Kirkwood and the black neighborhood of Meacham Park has been contentious since its annexation to Kirkwood in 1992. Residents of Meacham Park felt ignored, disregarded, and unfairly treated by the prosperous, overwhelmingly white city of Kirkwood.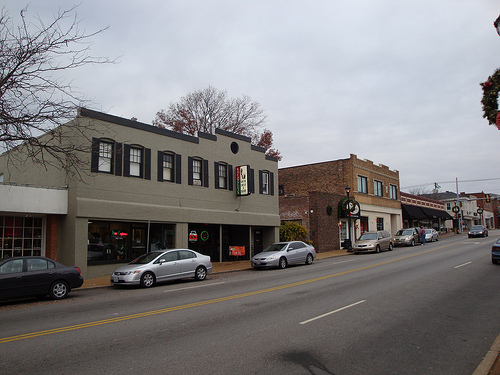 After losing his business and spiraling toward financial ruin, his behavior escalated. He picketed the city in high-traffic locations and picked a fight with a local restaurant owner. He became increasingly disruptive at city council meetings and threw a bale of hay at a police officer in 2001. Thornton then sued the city of Kirkwood, citing First Amendment violations after being prevented from speaking at council meetings. On January 28, 2008, Thornton lost his case in federal court.
Six months later, he opened fire at city hall.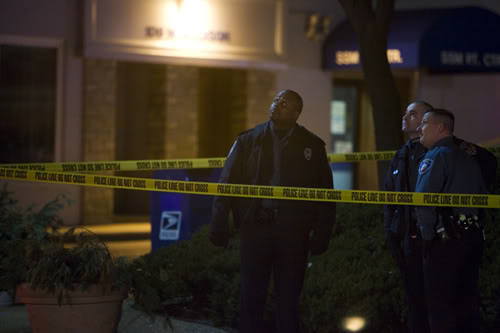 His method was physically less destructive than Mad Marvin's armored Komatsu bulldozer, but he succeeded in shooting seven people including two police officers, a public works director, the mayor, a newspaper reporter, and two council members. Only Todd Smith, a 36 year-old Suburban Journals reporter survived after being shot in the hand. Mayor Swoboda died seven months later due to complications from cancer and the bullet that went through the back of his head.
Thornton died on the scene after two police officers ran across the street to city hall (the police station is across the street from city hall) and shot Thornton twice. He, like Mad Marvin, had no intention of surviving — a suicide note was discovered by his brother.
It was quite an ordeal for an innocent-looking town that was mostly unfamiliar with violence. If you remember the town of Hill Valley from the movie Back To The Future, it was just like that.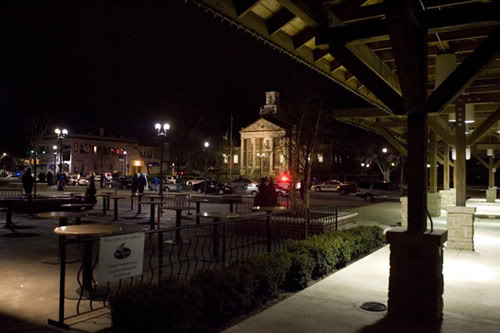 I decided not to renew the lease on my office in Kirkwood not because of the shooting, but because of the closure of US-40 which dramatically increased my travel time between the office, the warehouse, and my home in addition to the unusually high occupancy and licensing fees that Kirkwood required of business owners.
In both the Kirkwood and Granby cases, the madmen were known to be friendly, outgoing, and generous. Cookie Thornton was involved in local charities and once ran for city council. Marvin Heemeyer was known by some to be a kind and helpful person. Both had vocal grievances against their towns, but neither showed any signs of being capable of mortal violence. Both failed to take any responsibility for the outcomes of their lives.
If there is a lesson to be learned, it is unclear. Unhinged rage will eventually find an outlet, too often without warning.
Posted in: Featured, Miscellaneous, News, People
Tags: armored, city council, co, colorado, cookie, granby, grand county, kirkwood, komatsu, marvin heemeyer, missouri, mo, outburst, rage, rampage, reinforced, shooting, tank, thornton, violence