Review: 2013 Fiat 500 Abarth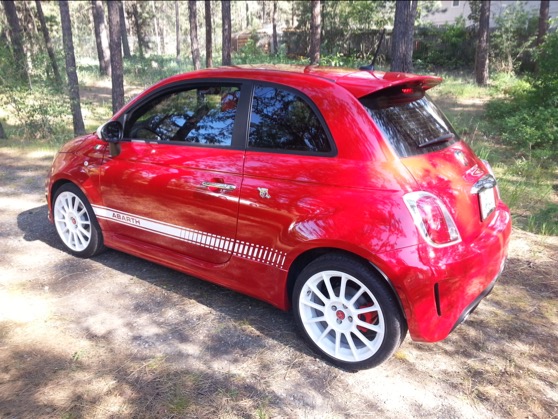 Fiat-Chrysler wants you to think of Abarth more as a brand than a trim level, a line of corner-carving factory-tuned performance cars that stand on their own. Despite being adorned in aggressive stripes, bold white wheels and Abarth scorpion badges, the firecracker version of the humble 500 hatchback is surprisingly easy to drive and well-mannered.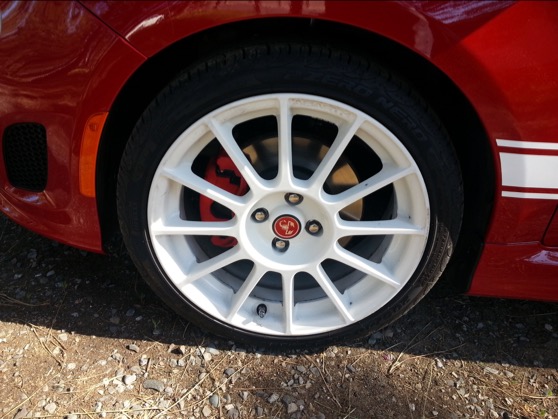 Out the door, your local Fiat "studio" (they refuse to call them dealers) wants about 26-28 grand including destination, leather, a five speed manual gearbox, power everything, color-keyed wheels, navigation, and Beats audio.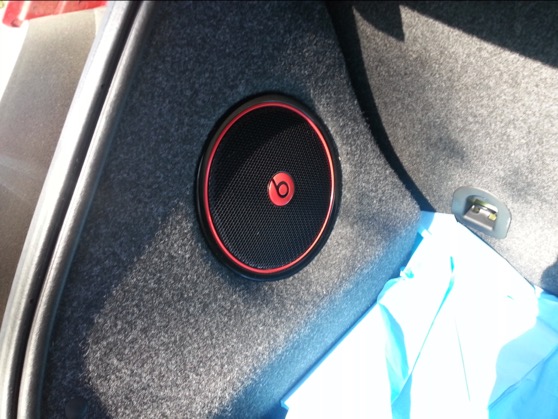 By squeezing 160hp from Fiat's 1.4L multiair turbo four, similar to a naturally aspirated Mazda Miata with similar curb weight (about 2500lbs), the 500 doesn't exactly scream on paper, achieving 60 mph in under seven seconds. That's an acceleration figure bested by the Toyota Camry SE (under 6 seconds).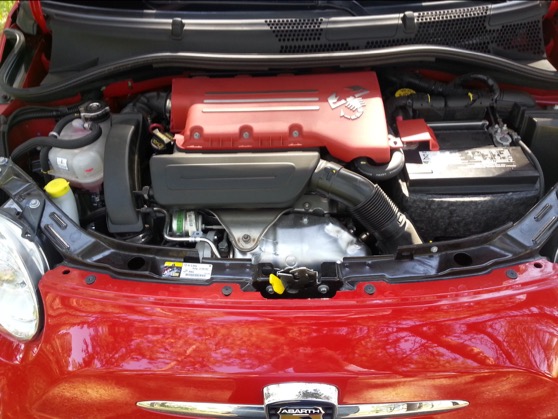 But going fast in a V6 Camry is like going fast in a jumbo jet. You may be traveling at 600 mph but it doesn't necessarily mean you're having fun doing it.
And what the Abarth may lack in raw acceleration it more than compensates for in charisma.
The free flowing exhaust makes a pop, cackle, and spit that sounds more Ferrari than Fiat, bubbling at idle like a fizzy soda pop while snorting hungrily through the rev range. Turbo lag is present but minimal, let down only by a dead spot in second gear during pre-corner downshifts at lower speeds.
Steering is light and responsive while ride comfort is assuringly firm without being too brittle. The short body jostles around over pavement irregularities but the crudest bits of asphalt are reasonably muted.
Launches are easy to manage thanks to a light clutch and easy shifter although long throws detract from an otherwise sporty feel. A crisp but forgiving clutch makes first gear easy for amateur stick shift drivers, turning any standard-gearbox newbie into a three-pedal hero.
As a Miata owner, however, accustomed to being low to the ground, I found the seating to be somewhat awkward. Picture the chair at your dining table, designed to place your sprawling posterior at a ninety degree angle to the floor, ideal for steak or noodle consumption where leaning forward is necessary. Now, add a steering wheel and three pedals and you've got the 500's cockpit in a nutshell. Though the little Abarth is perfectly secure through corners, the upright orientation gives the false impression of tipping over.
Thankfully, sitting straight up in a tall car means four people (real adults with limbs who haven't been decapitated) can fit inside with minimal cargo. I wouldn't make anyone endure a road trip back there unless they were members of ISIS or Hamas, otherwise for a quick jaunt across town it gets the job done surprisingly well.
With rear seats folded flat there's enough room for firearms including an AR-15. I know this because a fellow I know rented a Fiat 500 for a Las Vegas firearm convention and managed to carry his guns without having to dangle any hardware out the window. I doubt he'd buy a 500 as his primary hunting or outdoor lifestyle vehicle, but it gets the job done in a pinch.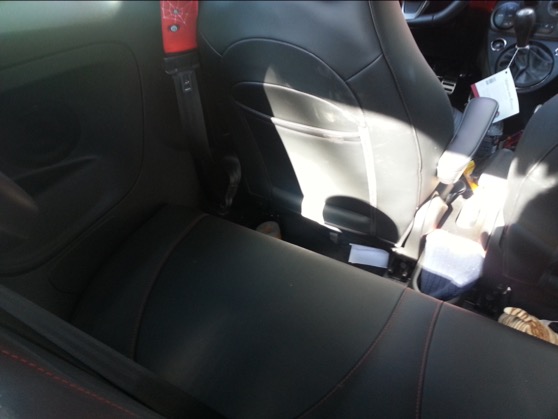 As for the Beats sound system and electronics, it's a good upgrade over the stock system but nothing spectacular. Bass is reasonably deep but mids and highs feel a bit forced. Frustratingly, the radio uses buttons instead of knobs for volume and tuning, quite distracting. The concentric analog gauges are also difficult to read with the electronic display drawing most of your visual attention.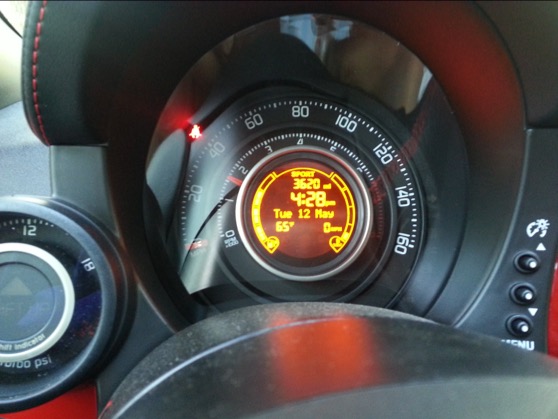 So is it worth it for nearly 30 thousand dollars? Think about all the car, truck, motorcycle, and SUV you can buy for that kind of money. The Chrysler 300, new Chevy Colorado, Cadillac ATS, Jeep Abrams Cherokee, and Mazda Miata are all within five grand.
But In terms of smiles per gallon, it's impossible to beat. The cheerful Italian announces its arrival (in bright red) and cackles with glee.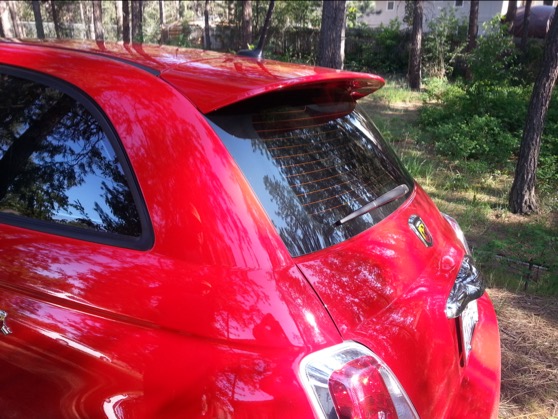 The Mini Cooper S is in the same realm, a retro-styled hatchback offering quicker steering and a firmer ride. Everyone and their dog has a Mini, however, and sameness detracts a bit from character. Plus, the Mini lost some style and charisma with its 2014 update.
If mechanical joy matters to you more than chest-thumping bragging rights, give the Abarth or any Fiat 500 a test drive.

Fast Tube by Casper