Music from Car Commercials: "Release Me"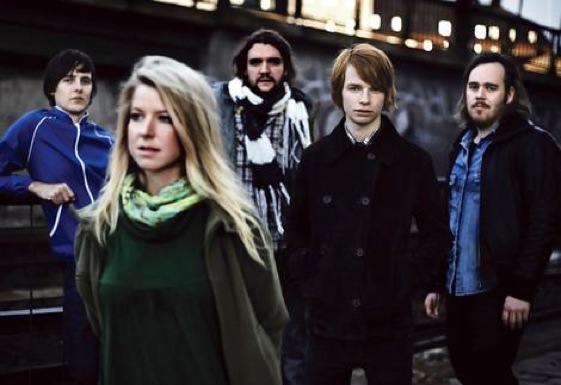 "Release Me," a 2007 single by Oh Laura, was featured in a Saab commercial calling for the 'release' of the power of nature (biopower). It seems fitting that off-beat Saab would choose not only a Swedish band, but an indie band as well.

Fast Tube by Casper
Lowe Brindfors, an ad agency in Stockholm, came up with the concept to promote the brand's leadership in forced induction and biofuels while lending it a degree of much-needed emotional depth.
The 40-second clip presented Oh Laura to an international audience, catapulting the band to platinum sales and widespread popularity in Australia, Scandinavia, and the UK. The song was not, unfortunately, released or promoted in the United States. However, the 11-track imported album, "A Song Inside My Head, a Demon in My Bed," is available from Amazon for $9.
The album's other offerings are certainly pleasant enough but fail to deliver anything groundbreaking, swimming around in luke warm country-rock soup. Frida Ohrn's vulnerable, engaging vocals, which bear a strong resemblance to Christina Perri and Alanis Morisette, feel terribly underutilized on most recordings.
————
Saab was always a brand that attracted analytical types — architects, professors, economists, and engineers. While the marque enjoyed a depth of loyalty envied by most of the industry, it lacked the mainstream emotional appeal that brands like Chevrolet, Cadillac, and BMW enjoyed.

Fast Tube by Casper
"Move Your Mind" and "The Most Intelligent Cars Ever Built" were 1980s slogans that won over a wealthy and well-educated demographic, but nothing tugged at the heart strings until 2007's "Release Me." Some consider the song a story about Saab itself, shackled under the bureaucratic management of a careless, directionless General Motors.
Unfortunately, like a captive animal released into the wild, Saab died just two years after declaring its independence from GM.
Here's the music video for "Release Me":

Fast Tube by Casper
————
Album Rating: 4.5/10 — It's background music for a coffee shop.
Ad Rating: 9/10 — Between the awkward sterility of "Welcome to the State of Independence" and the abject absurdity of "Born From Jets", Saab finally found a way to present itself to the masses, too little too late.