Review and Road Trip: 1998 Lexus LS400 – The South and President Clinton's Library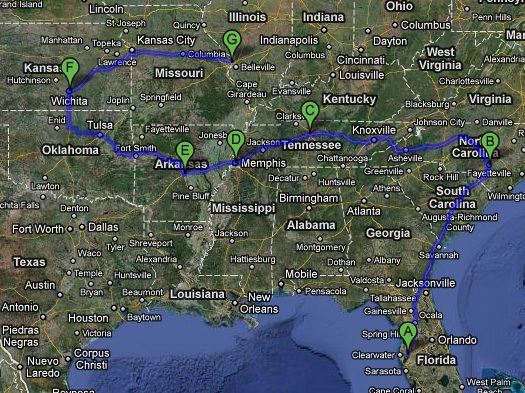 Destinations Covered:
Tampa FL
Fayetteville NC
Nashville TN
Memphis TN
Little Rock AR
Wichita KS
St Louis MO
Total Distance: 2400 mi
I go back and forth on this car. As an Infiniti guy, Lexus was always "The Borg," the car for the unwashed masses who wanted nice things. The brand encompasses the most generic definition of luxury, one devoid of character and high on marshmallowy blandness.
However, in the context of what Lexus today has devolved into, the LS400 is brimming with personality. Its knockoff Mercedes-Benz styling has worn well over time with a basic three-box sedan shape that's low, long, and tidy. The front overhang is short, suggesting a bit of sportiness, and the belt line curves into a gently tapered rear end. As a whole, its a professional looking package. The LS400's styling does a few things well and nothing poorly.
This road trip took place in 2007 when my friend in Florida offered to sell me his LS400. Back then, it was about 14 grand with around 50,000 miles. With Lexus's reputation for longevity, the lack of a factory warranty was a non-issue. In addition to being rock solid reliable, Lexuses typically fall in the hands of docile, responsible people who keep up on maintenance and drive gently. You won't see them doing stoplight drag races or autocrossing.
Lexus owners are older, wealthier, and have little concern for what the young think of them. They're insulated and comfortable, not just in their cars, but in their lives and careers with only a decade to go before retiring.
Its no surprise then that Lexus dethroned Cadillac in 2000 as the number one selling luxury car brand in America. Lexus arrived in the United States in late 1989 with equally comfortable, better-built traditional luxury cars for less money than Cadillac, Lincoln, and Mercedes-Benz, leaving the "sport" thing to BMW and Audi. After Infiniti's poorly executed launch and threats like the Hyundai Equus two decades away, Lexus was able to sell more than two million vehicles by 2004.
Things have changed, however, with BMW and Mercedes-Benz occupying the top two spots and Lexus holding the fifth-place position behind Buick and Cadillac. Over the last few years, quality (though not reliability) at Lexus feels like it has declined. I looked at the 2011 LS460 and came away disappointed with its panel gaps and cheap materials.
With heady competition from ambitious newcomers like Hyundai and recently revived brands like Audi and Cadillac, Lexus is falling behind. Today's buyers want more than a softly sprung suspension and a quiet interior.
Still, the Lexus sales and service experience is the envy of the industry.
Now, back to the the trip. In 2007 I sold my 1990 Infiniti Q45 and bought a 1992 Cadillac Seville STS. The seller of the Cadillac lied about damn near everything, and what was supposed to be a solid daily driver quickly turned into a project car that I unloaded (and later reacquired) at a loss.
So, despite how I felt about the brand, I needed dependable transportation and I was made an enticing offer, so I packed my bags and headed down to Tampa to pick up my friend's Lexus.

Approaching Tampa International. I can't remember which airline I flew on, which is probably a good thing.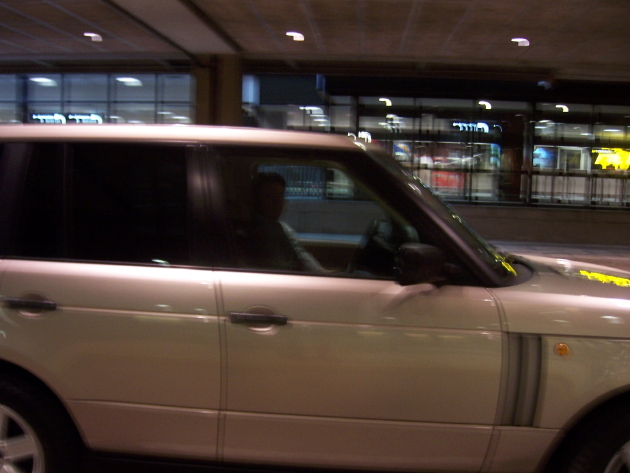 Ian picked me up in the Range Rover he bought to replace the Lexus.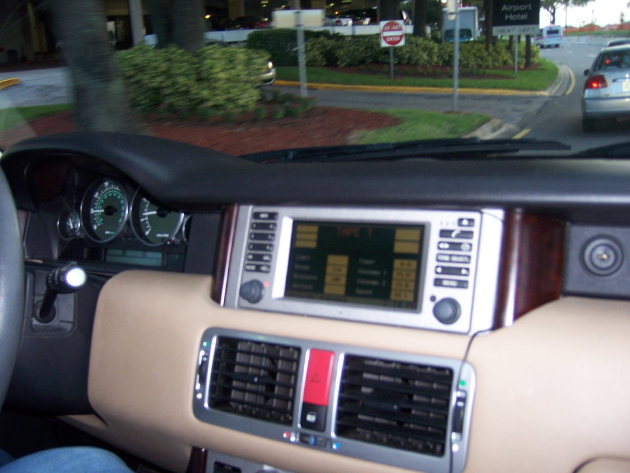 Except for the in-dash navigation that says "Commodore 64" the 2003 Range Rover is exquisite inside.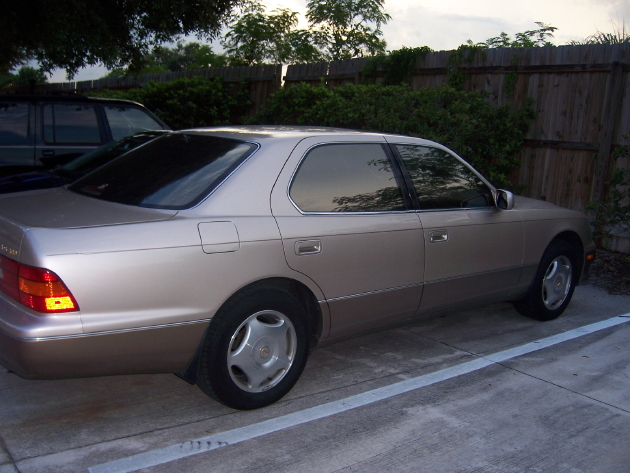 My new toy, in the most Lexus-generic color possible. While they do look dated, I like the design of these wheels. If you squint really hard and stand far enough away, they look like Mercedes/AMG Monoblock wheels.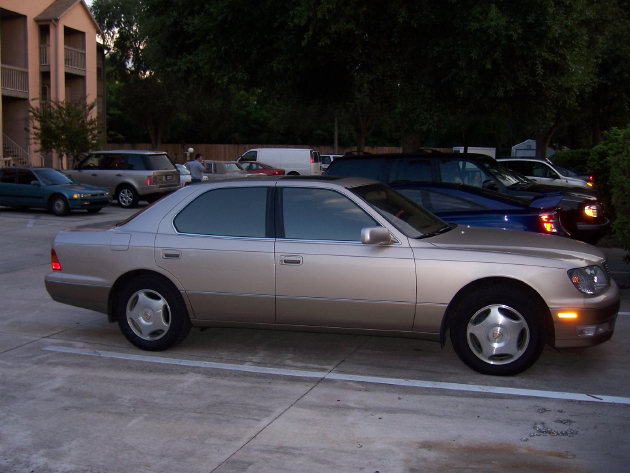 Not bad at all. Nothing exciting, but nothing offensive.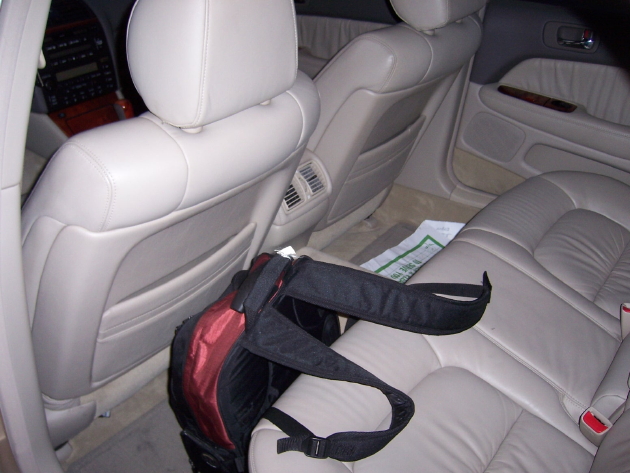 Lexus interiors peaked around the late 90s. There's leather and soft surfaces hiding in places you don't even see. All the wood is real and cut from thick pieces.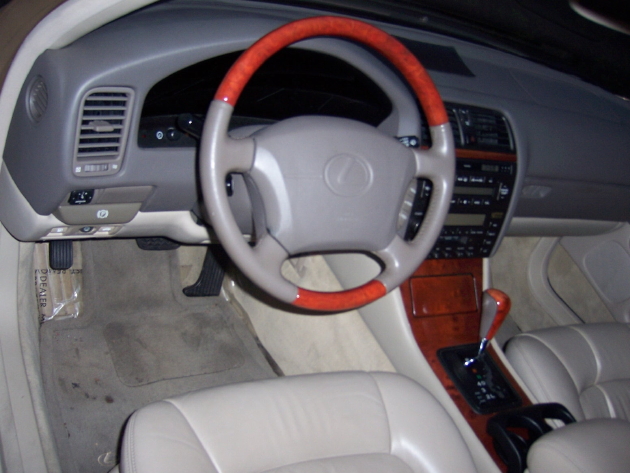 I never have and never will be a fan of wood on steering wheels. it doesn't breathe like leather and makes your hands sweat. The design of the cockpit is quite generic, but panel gaps are tight and the leather has a rich smell. If you can imagine how BMWs smell like expensive leather jackets, the LS400 smells more like a fancy cologne.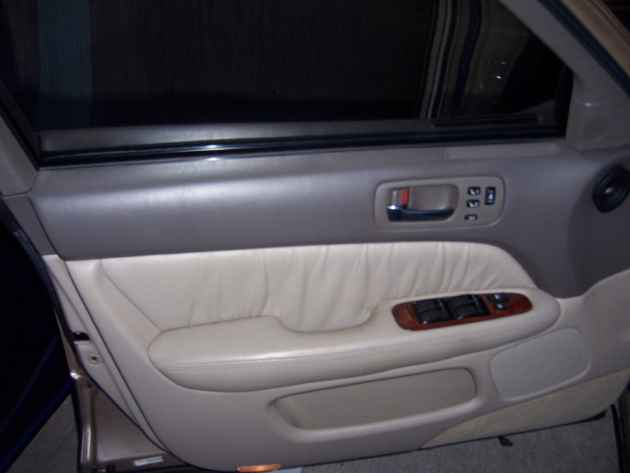 Behind the door pull and inside the map pocket are padded leather surfaces, completely unnecessary and awesome in their detail.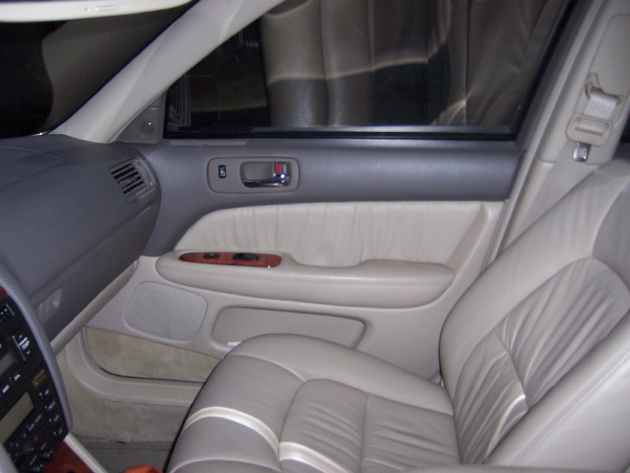 The LS400, unlike the LS430 and LS460, has spring-supported seats similar to older Mercedes-Benzes. This results in outstanding long distance comfort. As a passenger, I was able to lay on my side and rest as if I was sleeping on a mattress. The headrests are incredible, soft as a pillow.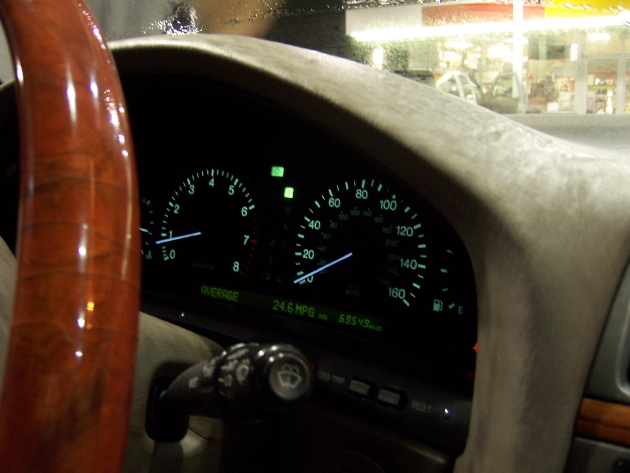 Optitron gauges are easy to read but sometimes get washed out in direct sunlight. And yes, that's real fuel average economy.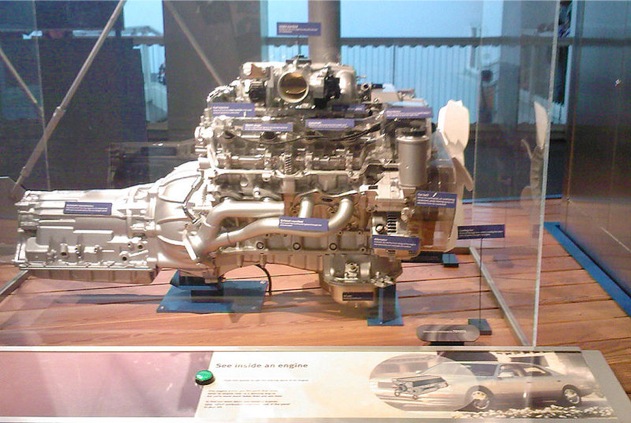 The 4.0L 290hp 1UZ-FE V8 is incredibly efficient, staying above 19mpg in the city and rising up to 27mpg on the highway at 70mph. I can't tell you much about how it sounds since you can't hear much from inside the cabin. It sounds like an electric whir, which isn't very interesting but does come across as impressively refined.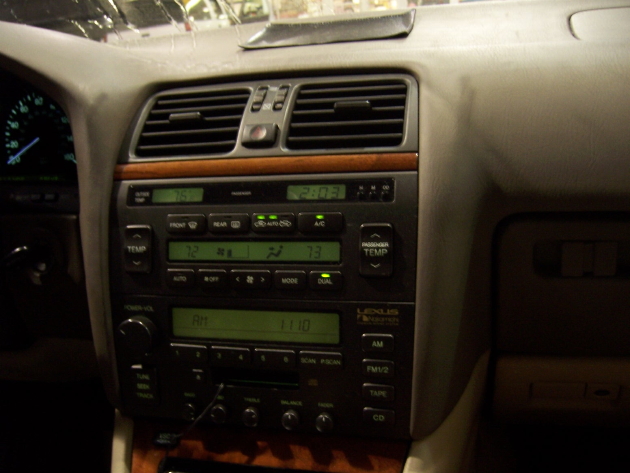 Here's my favorite part, the Nakamichi sound system. Nakamichi had an outstanding reputation, especially in the 80s, but the company ran into financial troubles in the early 2000s, forcing Lexus to switch to Mark Levinson (Harman Kardon), which in early iterations sounded quite bland.
With a tape adapter and an iPod, every pluck of every string and the timbre of every vocalist's voice came through on the LS400's incredible system. Part of this may be due to Nakamichi's legendary reputation for building top-notch cassette players.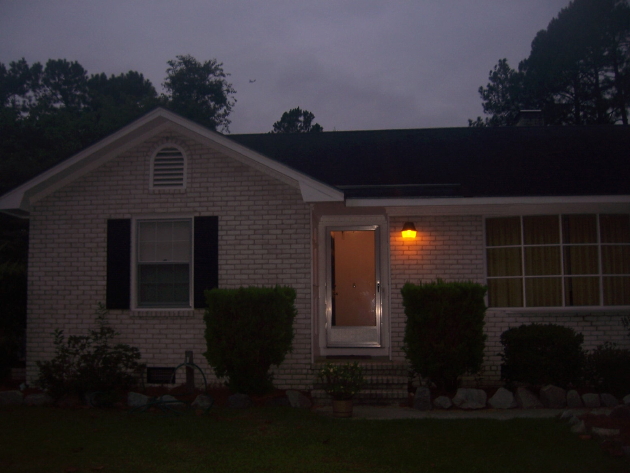 We headed up to North Carolina to see my aunt who was getting ready to move and sell her house.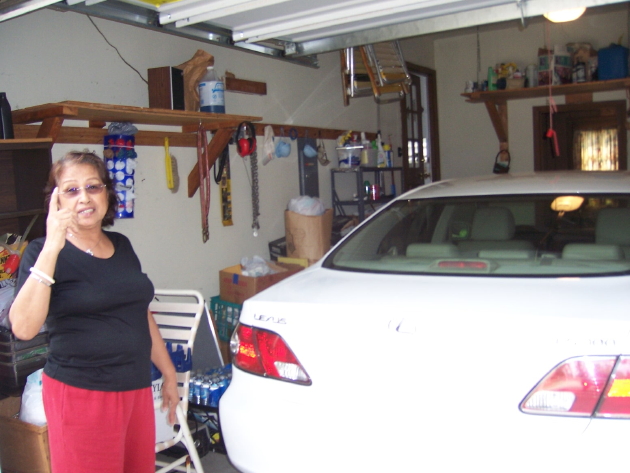 She's the proud owner of a Lexus ES330.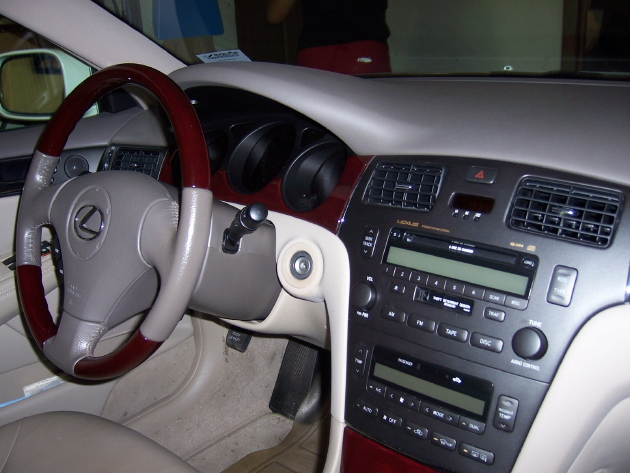 The ES330's interior reminded me a bit of the Buick Riviera with its pod-like gauges. Its much nicer in here than the ES350 that followed.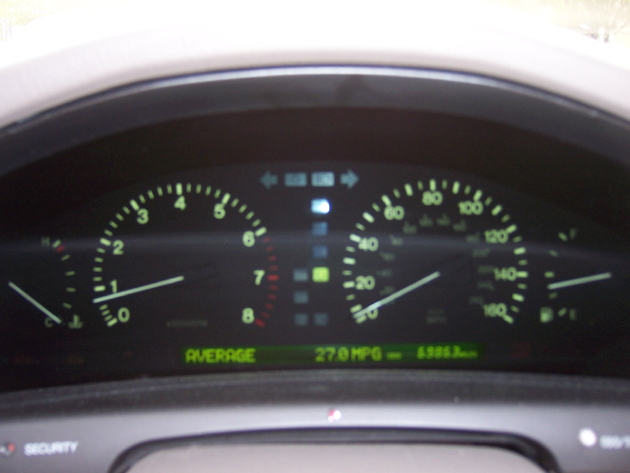 We got back on the road and headed west to Tennessee, enjoying 27mpg the whole way.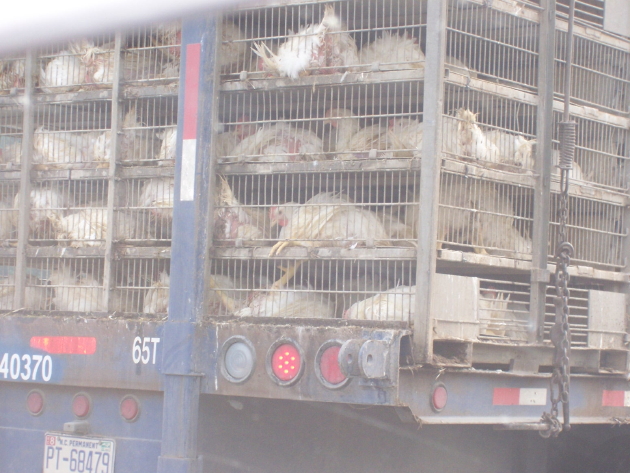 Tyson Chicken is in Conway AR, which is where I imagine these birds are going.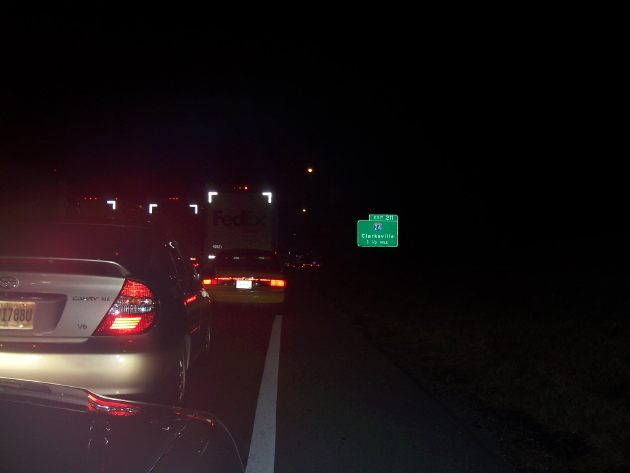 This was quite an ordeal.
In Nashville, something ahead of us was on fire, blocking three lanes of traffic. After an hour, the motorists worked together to get some of the trucks to scoot forward and backward enough to create a gap for cars to drive between them and make a u-turn on the grass median. I imagine that mess took hours to clean up, whatever it was.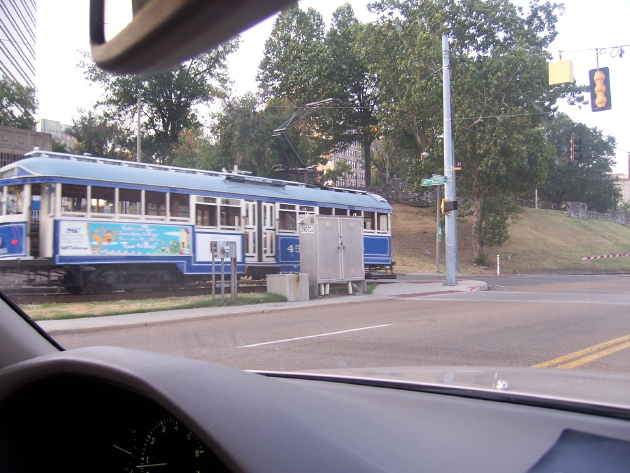 Arriving in Memphis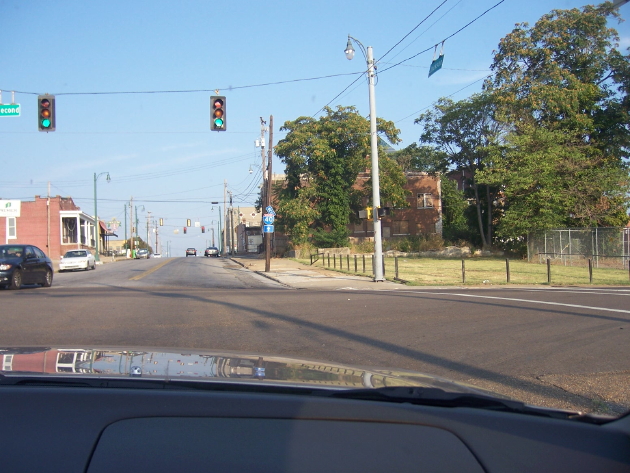 Memphis is hardly pretty.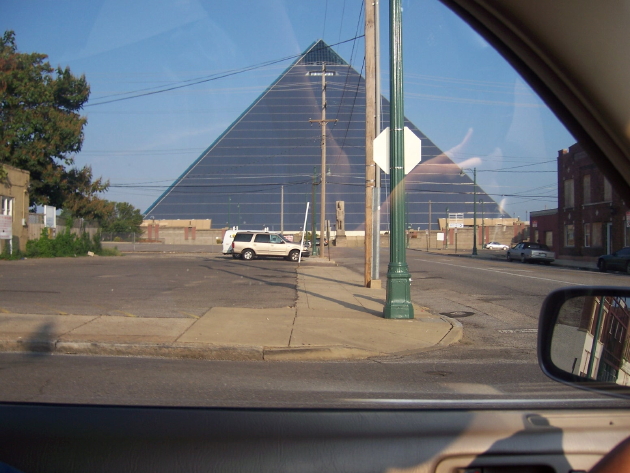 Pyramid Arena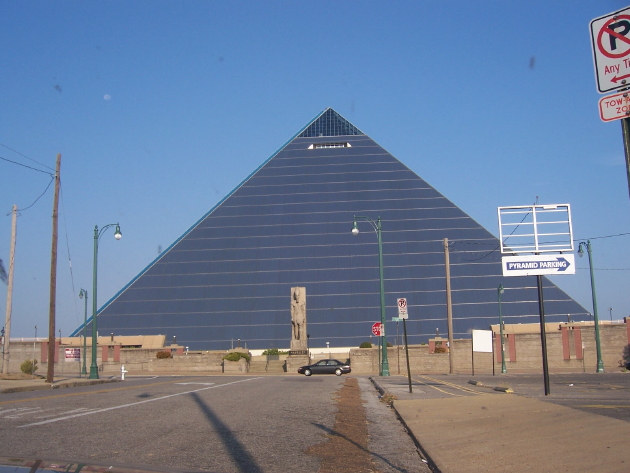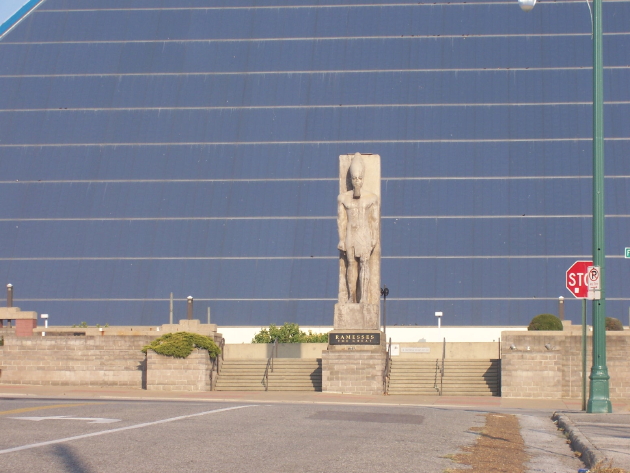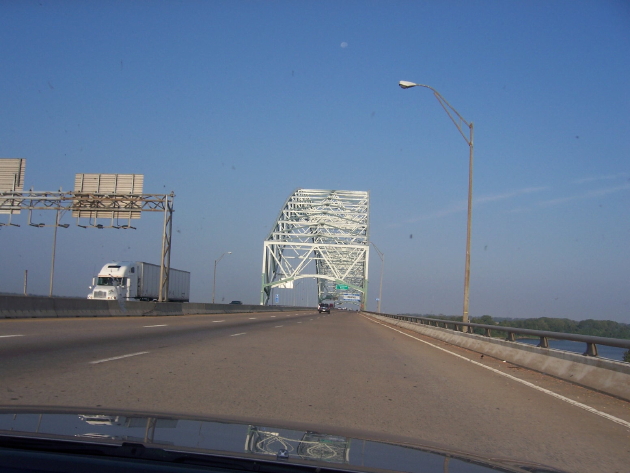 Headed west toward Arkansas.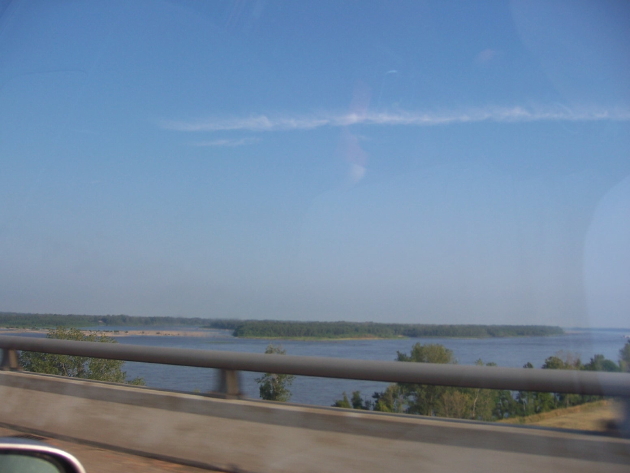 Most of Arkansas is flat and swampy and doesn't get interesting until you approach the northwest corner of the state.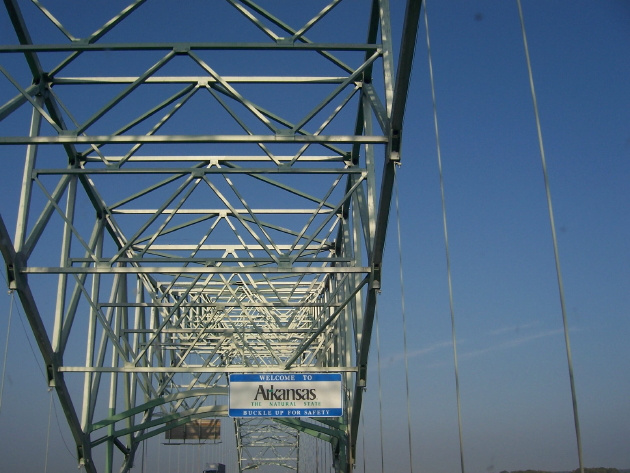 Almost every bridge had two police cars waiting to pull people over.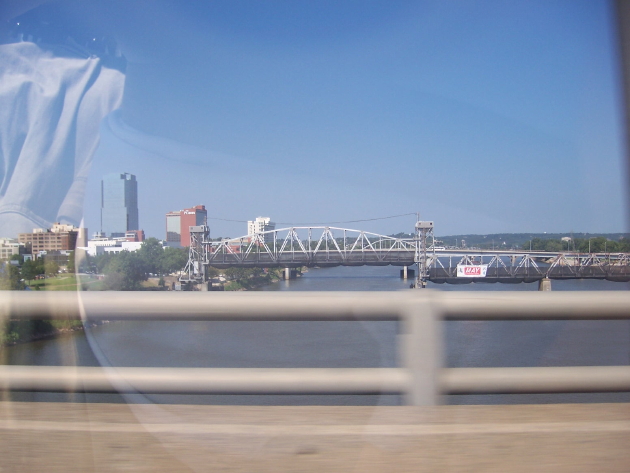 Approaching Little Rock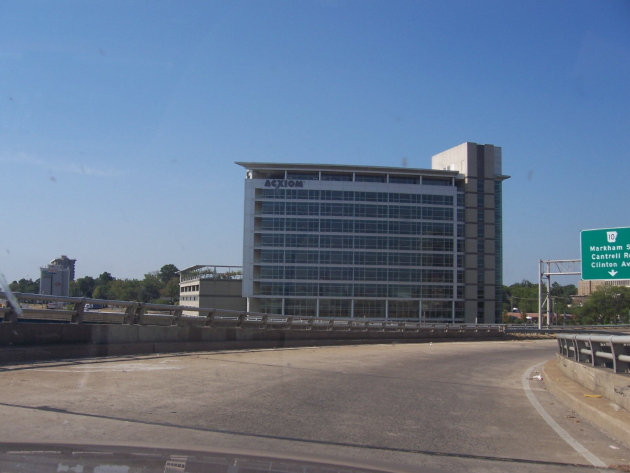 Little Rock is a respectably large town with 680,000 people in the metro area.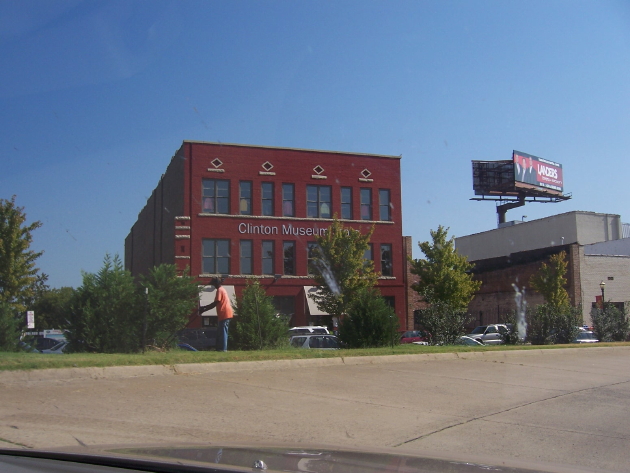 Approaching Clinton's Presidential Library and Museum.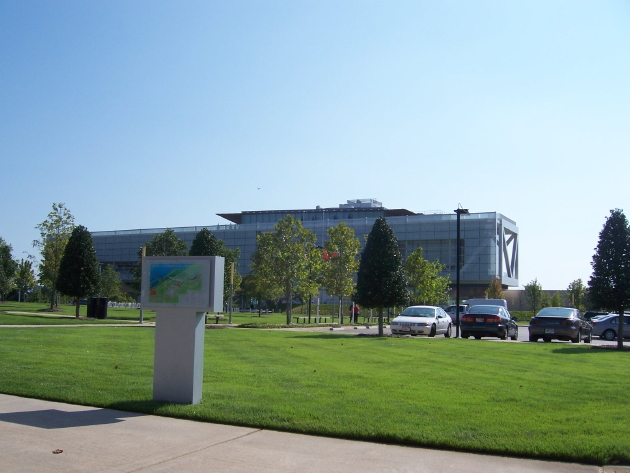 It looks like a large single-wide trailer hanging over the river.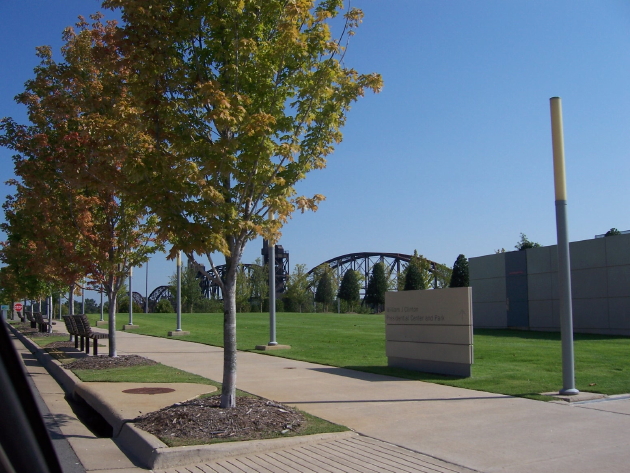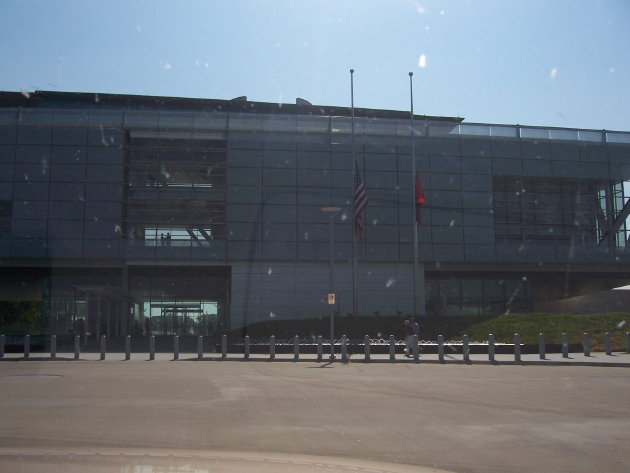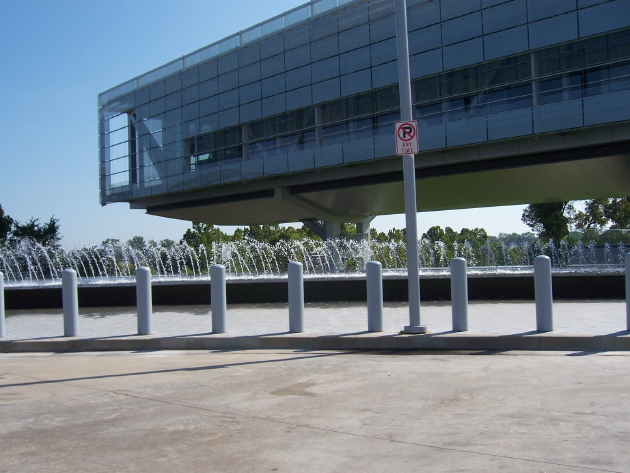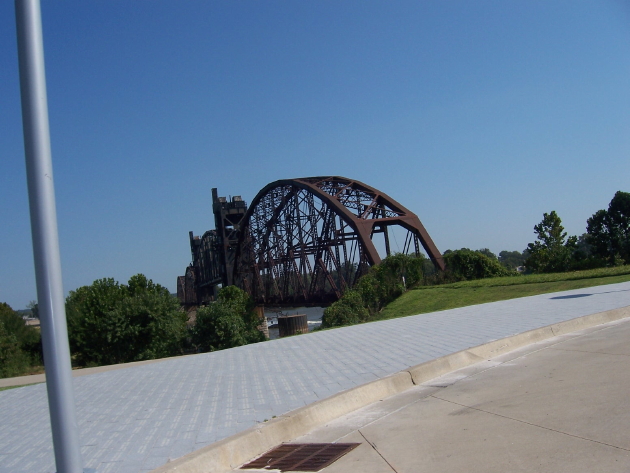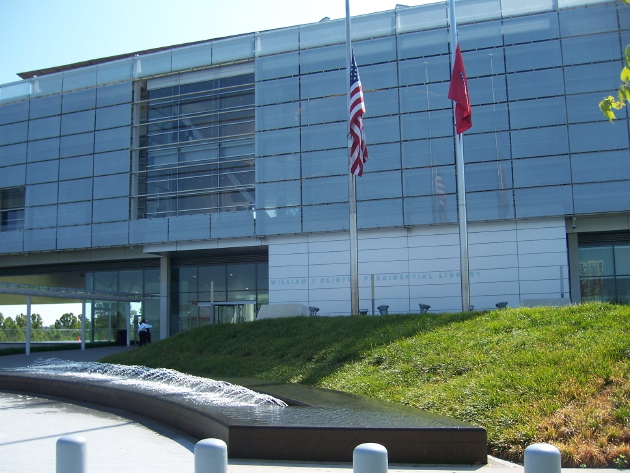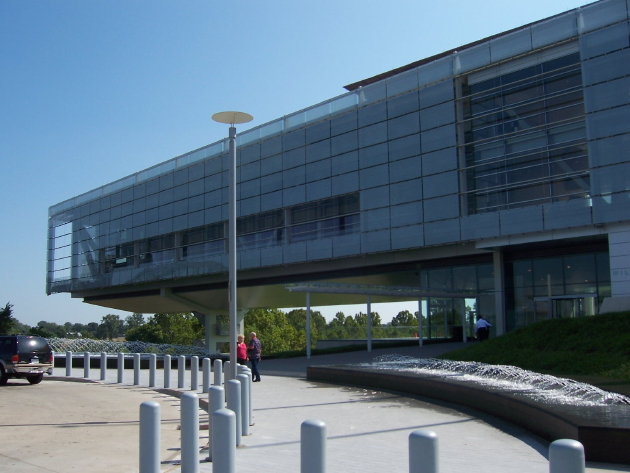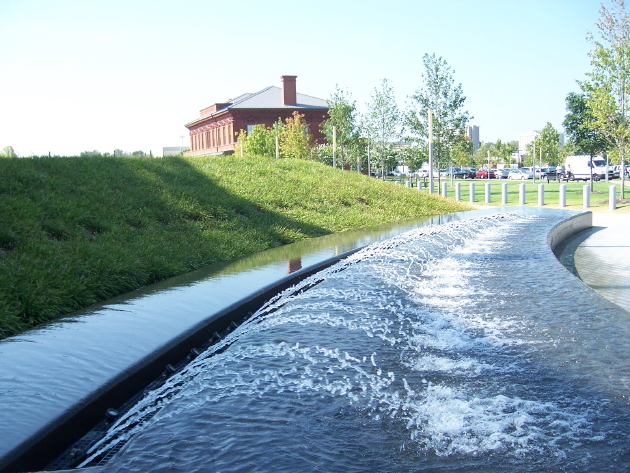 Beautiful fountains and water features decorated the grounds.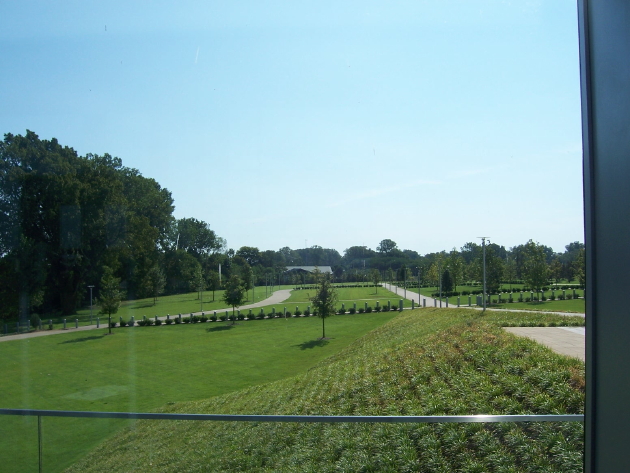 From inside.
More pictures of President Clinton's Library and Museum:
Ian bought me a die-cast model of George W. Bush's presidential Cadillac at the gift shop which began my collection of presidential limos.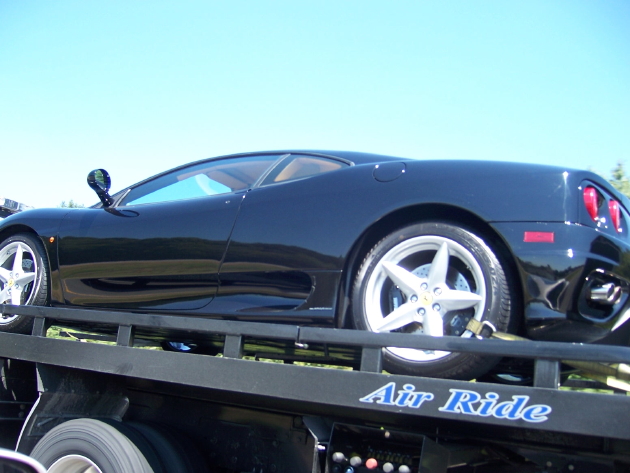 Nice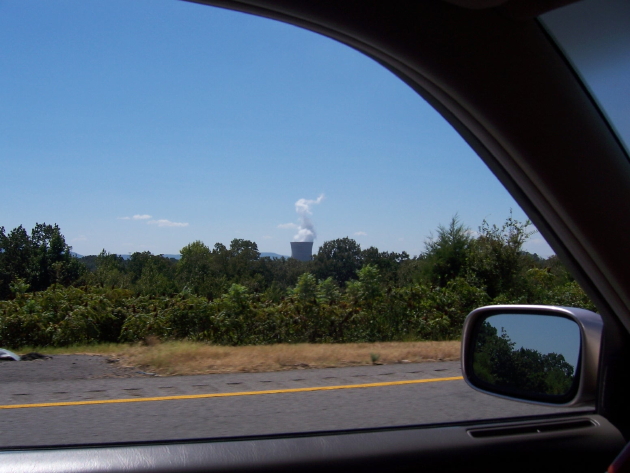 Nuclear power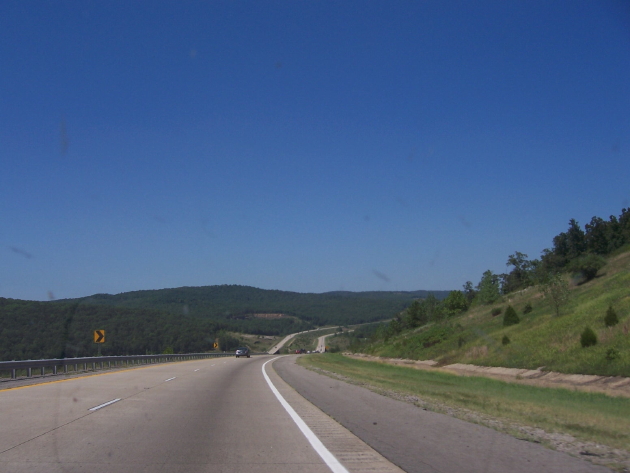 Arkansas is beginning to look beautiful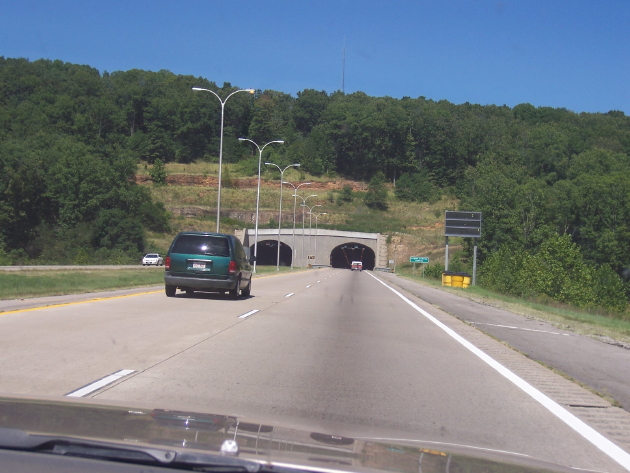 Bobby Hopper Tunnel. Heading north to Fayetteville AR.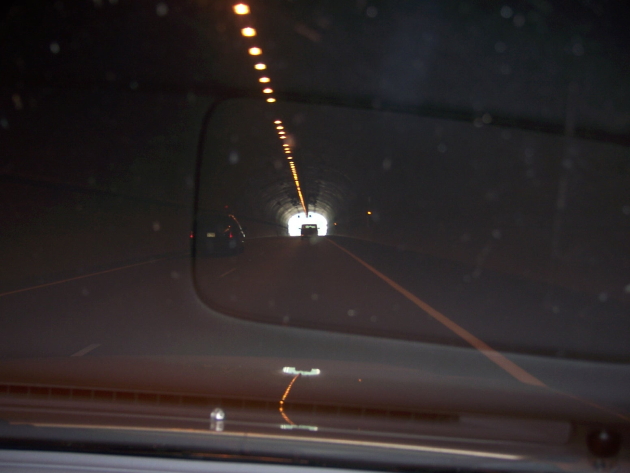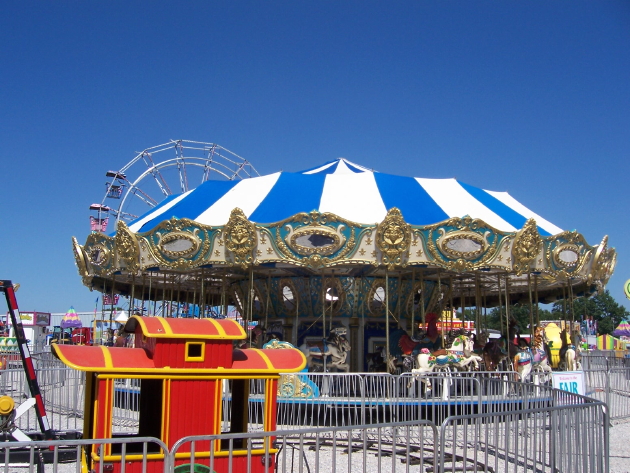 We met up with Ian's ex-girlfriend, a traveling carnival person of some sort. Arkansas was having a state fair.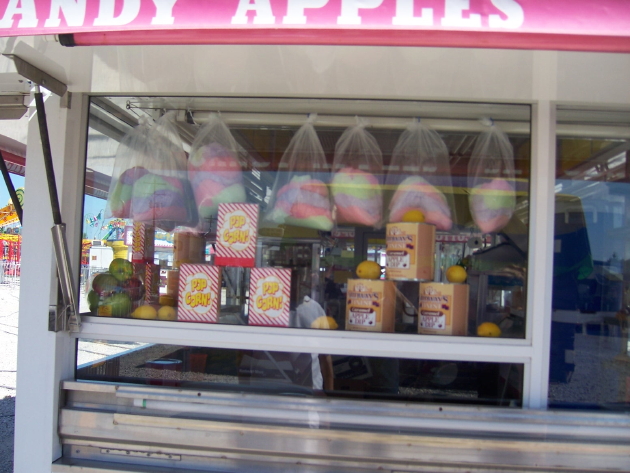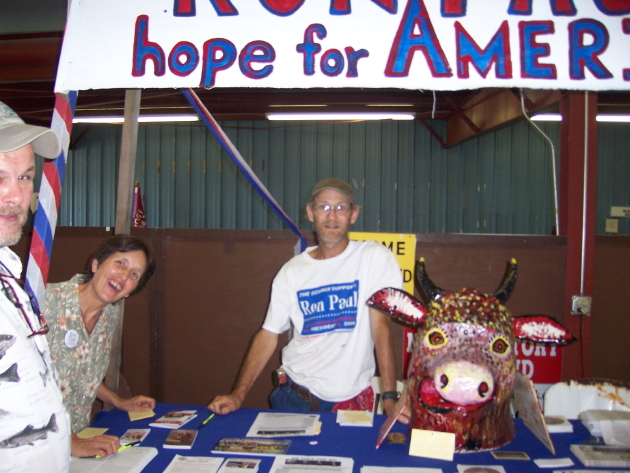 I met up with a group of fellow Ron Paul supporters and had a long and very enjoyable chat.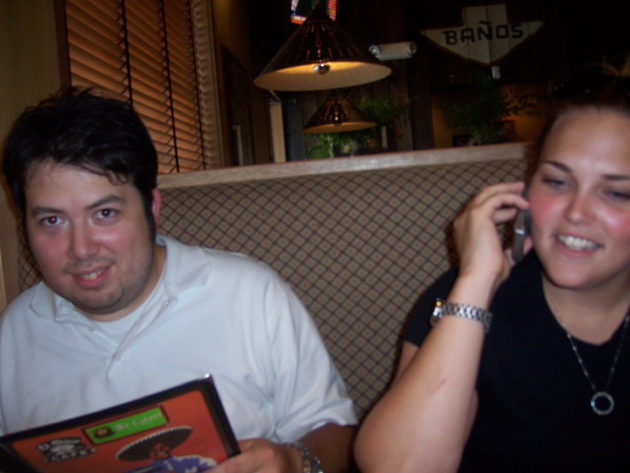 Went somewhere and ate something. They started arguing.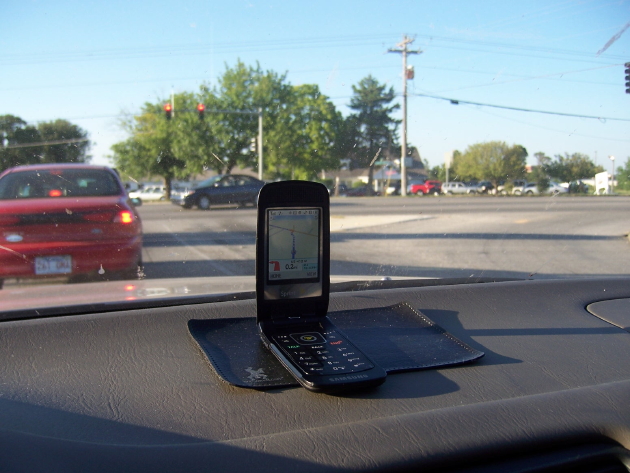 Back on the road. My GPS/phone.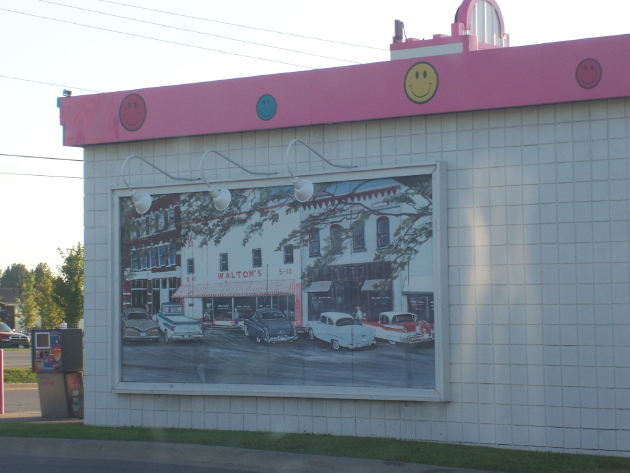 A sign near a Wal-Mart of the original Walton's Five and Dime in Bentonville AR.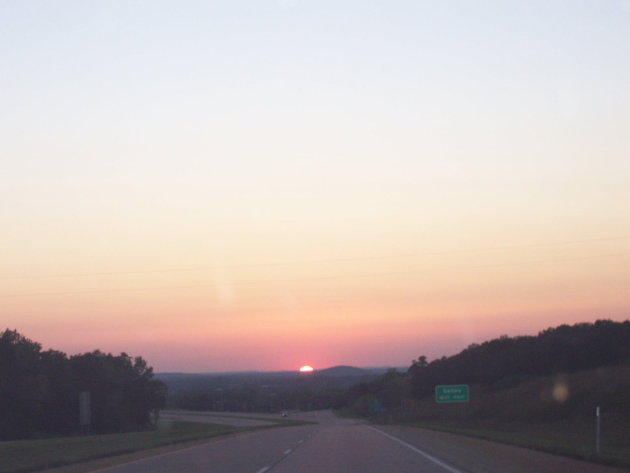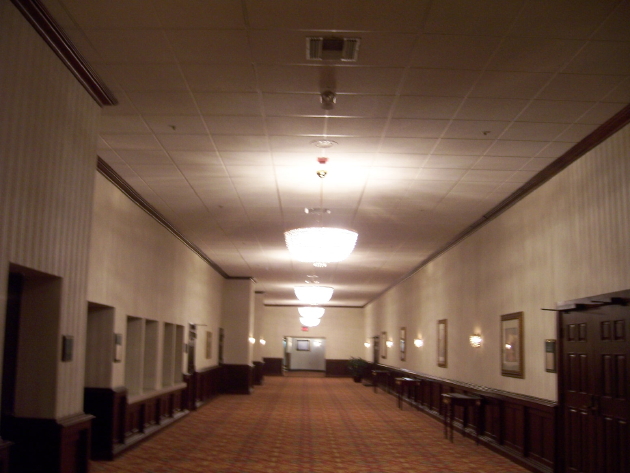 Booked a room at the Broadview Hotel in Wichita for $50 through Priceline.
Keep in mind that neither of us had slept since leaving North Carolina. We drove from Fayetteville NC to Wichita KS without a hint of fatigue.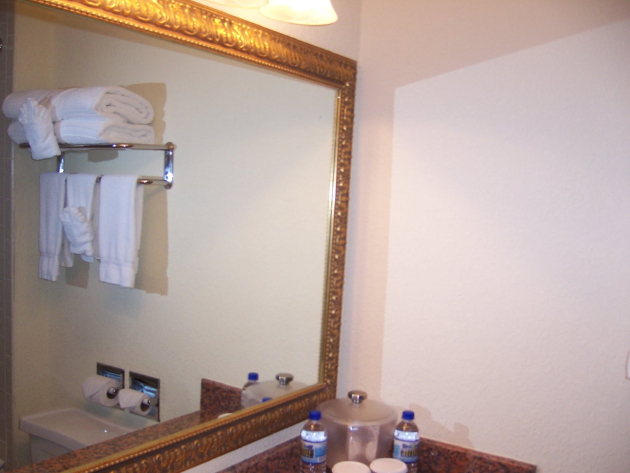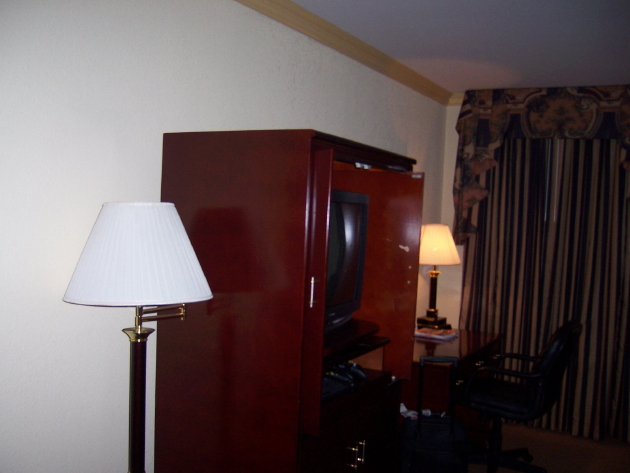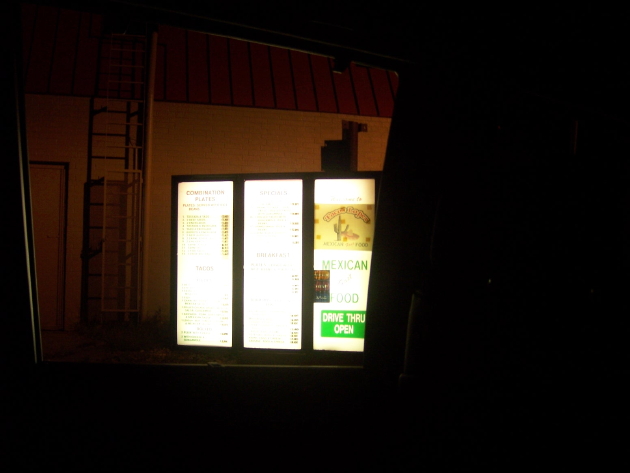 Wichita is a food town with a large hispanic population. This was, by far, the GREATEST MEXICAN FOOD I HAVE EVER EATEN.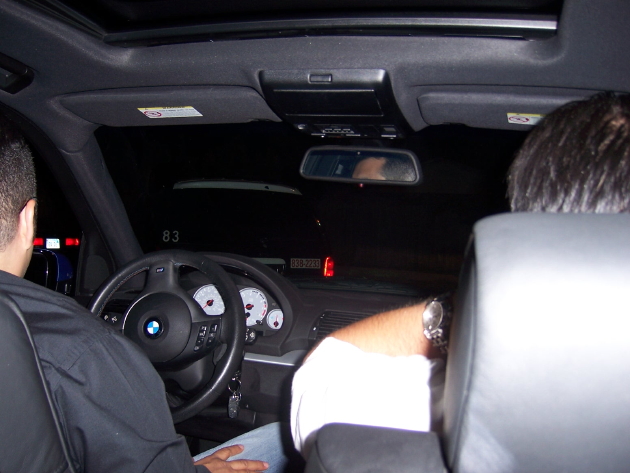 Met up with Ian's brother who picked is up in his BMW X5.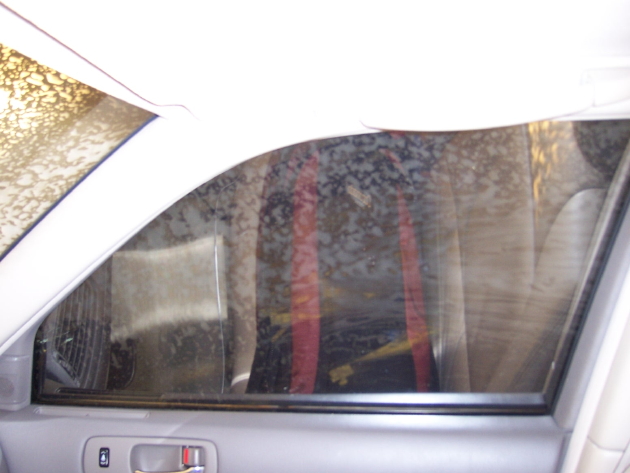 I headed home the next morning and washed the Lexus.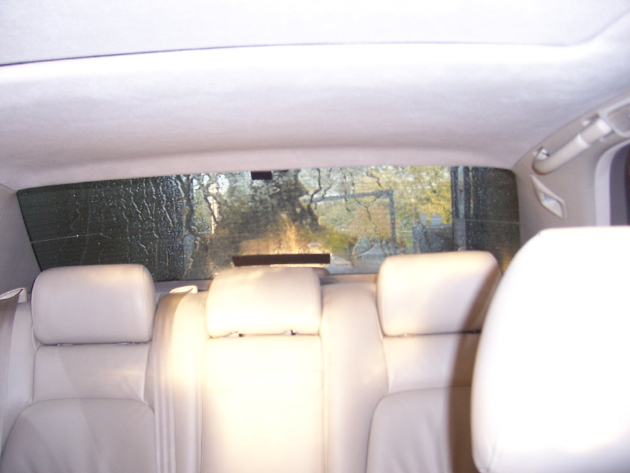 That may have been the easiest 2400 miles I've ever driven.
So, here's my take on the car itself…
Ride: 10/10
That's an easy one. Its a big marshmallow. It doesn't float or wallow around, but it isn't planted to the ground like a BMW 5-series or Cadillac Seville with CVRSS.
Powertrain: 8/10
The 4.0L 290hp V8 engine is pure silk, with hardly a hint of sound from the intake or exhaust, which I found disappointing. Most Lexus owners will appreciate the blissful electric silence.
Despite the LS400's buttoned-up personality, it's quick, zooming to 60 in 6.3 seconds.

The 5-speed automatic transmission, however, was infuriating. I have a heavy right foot and in town, I take advantage of green lights like they're going extinct. When downshifting aggressively, the LS400 bitches and complains for a moment before harshly changing gears. No, its not just this car — all of them do this. It seriously detracts from the fun.
Again, for the majority of people who buy this kind of car, its a non-issue. For me, its a major disappointment. I wanted to give it 7/10 for this reason, but 27mpg is quite a feat for a 290hp V8.
Steering/Handling: 6/10
Well, it steers. The LS has a decent amount of communication, but the system feels like steering through a bucket of light maple syrup. The massive steering wheel makes the LS400 feel like a Carnival cruise ship.
There's plenty of body roll but it manages to feel fairly secure around corners, perhaps due to its even weight distribution. The LS400 tips the scale at 3900lbs, respectably light for its class, but from the driver's seat it feels heavier.
Again, its a non-issue for the type of person who typically buys this kind of car. Lexus owners do their best to avoid interacting with the cruel and scary outside world, and the vault-like LS400 is as close to a padded room on wheels as you can get.
Audio/Accessories: 10/10
The LS400 from 1998-2000 offered a clunky hard disk-based navigation system, which I'm glad this car does not have. The Nakamichi sound system, however, is outstanding. Most car audio systems create loud, boomy bass to make up for a lack of detail or to compensate for an unrefined car. The Nakamichi system, thanks to the LS400's quiet interior, is able to focus on detail.
Live symphonic concert music does not rattle the windows or shake the paint off the drywall. Its balanced and pleasurable, an experience duplicated by the Lexus. I didn't find the LS400 very compelling to drive on a daily basis, so I often sat in the car listening to music. It really does sound that good.
As for the rest of the electronics, the onboard computer is simple to operate and the switchgear feel silky, with perfectly weighted buttons, levers, and knobs.
Interior: 10/10
The LS430 was arguably a step down from the LS400, and the LS460 is a disappointment. Every surface in the LS400, visible or not, is soft and padded with finely grained materials. Nothing rattled, squeaked, or felt loose or misadjusted.
Behind the map pocket, by the seat adjustment switch, and behind the door pull are more padded surfaces, completely unnecessary details that catch you by surprise. Even the carpeting feels appropriately expensive, unlike the current LS460 which feels like the carpets were yanked from a Corolla.
Comfort: 10/10
The spring-supported seats make a 2400-mile journey completely effortless, a feature missing from LS430 and LS460.
Quality/Reliability: 10/10
In addition to the car itself being exceptionally well built, Lexus owners tend to take excellent care of their cars. Toyota's Tahara plant has earned dozens of international quality awards.
Did I mention the paint job? The quality of the finish on this car is spectacular.
The LS400's designers and engineers worked so hard at perfecting this car, I imagine their children grew up without fathers and their marriages ended in divorce.
Overall: 9/10
One thing that really struck me as I went through these photos is how few pictures I took of the car. After two months, I was bored of it and got rid of it.
The problem with the LS400 is that it satisfies the mind but leaves the heart longing for more. My heart wants to give it 6/10 but my head knows its a perfect 10. I want to criticize its lack of originality, its dullness, and its predictability, but that would misrepresent the car's high level of perfection. 9/10 will suffice.
Typical luxury car owners would admire and appreciate the LS400's exceptional levels of craftsmanship and refinement, but I'm willing to give up quite a bit in perfection if it means putting a smile on my face.
I would, however, recommend it to my parents.
Buying Advice:
Most late-90s LS400s had careful owners, but a few heavily abused examples are entering the market. Like any luxury car, neglect adds up. Repairs are normally infrequent but parts can be expensive.
LCD displays can go blank. Companies on eBay have repair services, otherwise they cost a fortune to replace through the dealer.
Watch out for the timing belt, which needs to be changed every 90,000 miles along with the water pump. The job costs anywhere from $650 to $1500 depending on where you go. If the water pump leaks, it will drip on to the alternator and damage it.
Specifications:
4.0L 290hp V8 with VVT-i
10.5:1 compression ratio
290hp @ 6000rpm
300 lb-ft torque @ 4000rpm
5-speed Aisin Automatic Transmission
Observed fuel economy: 19/27 city/highway
Rear-wheel drive
Length: 196.7 inches
Wheelbase: 112.2 inches
Curb weight: 3890 lbs
0-60: 6.3 seconds
1/4 mile: 14.9 seconds
Original US MSRP: $53,395
Bonus – Lexus recreates the wine glass ad:

Fast Tube by Casper