Jenna Fischer's Mercedes C55 AMG
You know Jenna Fischer, a St Louis native, as Pam Beasley/Pam Halpert from The Office. She plays the accessibly cute receptionist-turned-saleswoman-turned-office manager married to Jim Halpert, the sardonic salesman who acts like he's better than his job at Dunder Mifflin Paper Company but lacks the ambition to get off his ass and do something about it.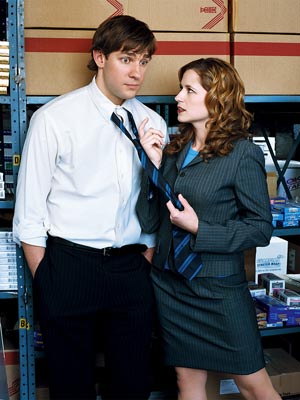 She was also in a few noteworthy comedies including Blades of Glory, Walk Hard: The Dewey Cox Story, Hall Pass which is in theaters now, and… well that's all I can remember. She's been active since 1998 but didn't hit the big time until The Office premiered on NBC in 2005. You might have also seen her in the pilot episode of Undeclared, a hilarious Judd Apatow sitcom that apparently no one but my brother watched (thus its cancelation).
On Myspace, Fischer wrote about an incident where she and her sister ran into paparazzi while grocery shopping, reenacting the scene in the photo below: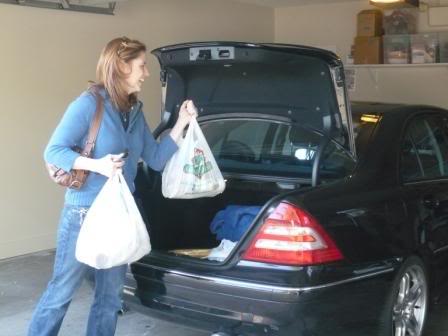 At first glance, it looks like another boring, black Mercedes C-class driven by yet another wealthy white woman, but a keen eye (I actually have terrible vision) reveals that its a 2005 Mercedes C55 AMG, a V8 wolf in sheep's clothing capable of 0-60 in 4.7 seconds and the quarter mile in 13.3s @ 108mph. [Edmunds got slightly poorer figures.]
For proof, look at the AMG wheels and quad tail pipes.
That's serious business for a luxury sedan, encroaching on first-generation Cadillac CTS-V territory. Watch as this beast struggles to gain traction:

Fast Tube by Casper
Here's a couple C55s for comparison: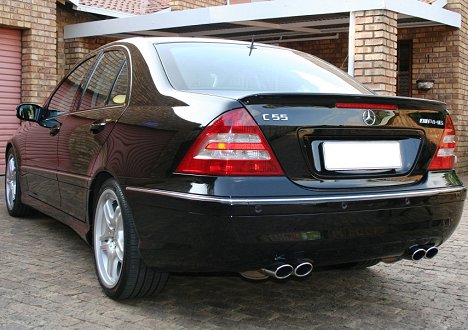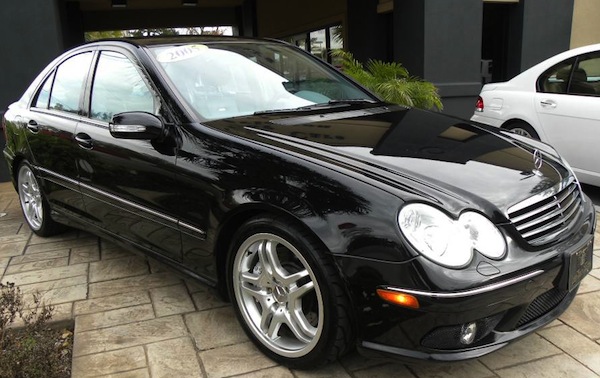 Pam Beasley, her character on The Office, drives a blue Toyota Yaris. Blech.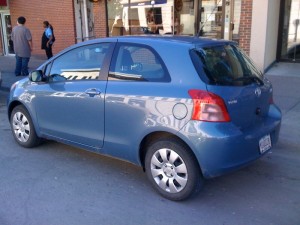 Hopefully that's the last time you ever see a Yaris on this blog.
Fischer attended high school at Narynx Hall in St Louis and once worked at Long John Silvers as a teenager. Her college years were spent at Truman State University, which is in the middle of nowhere (Kirksville) just south of Iowa in north central Missouri.
Like many St Louisans, she has a habit of over pronouncing the letter "S".
You probably came here for pictures of Jenna, so I'll shut up and share: