Betty White: National Treasure, Cadillac Enthusiast
The Gen-Y crowd pulled their collective head out of Dane Cook's ass and rediscovered this gem of a comic actress, petitioning her on Facebook to host Saturday Night Live, a performance that earned her an Emmy.
She's been active in film and television since the 1940s with noteworthy TV roles on The Mary Tyler Moore Show, Mama's Family, and The Golden Girls. Her Golden Girls co-stars Bea Arthur, Rue McClanahan, and Estelle Getty all died within the last three years, leaving Betty behind as the link to generations of entertainment.
Most importantly, she loves cars, and I wouldn't be writing about her if she wasn't a fellow Cadillac enthusiast. Betty White's favorite luxury car is the Cadillac Seville. And like her comedy, fans of the Seville span generations. I've owned three, a '92, a '98, and my current 2001. She's owned a 1977 pictured below and currently stored in a museum, and a silver 98+ Seville that she currently drives.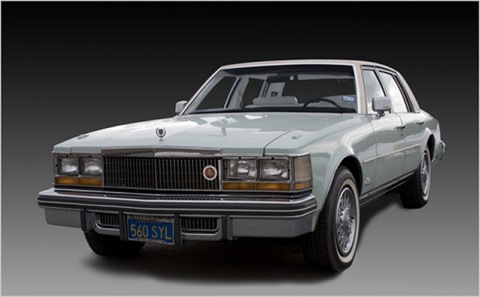 Her late husband Alan Ludden gave her the '77 Seville as a gift. At the time, it was America's smallest (consider the land yachts of the time) and most modern luxury car, giving General Motors an internationally-sized vehicle to compete with competition from Germany. Her Seville had a few special touches including an AT&T car phone and custom sea green paint (back when GM allowed special orders like that). The car once appeared on an episode of Mama's Family, the episode where Thelma ran for mayor of Raytown. After 25 years and only 18,000 miles, she donated the car to the Los Angeles Humane Society, and it now rests in a museum. You've probably seen her in a few SPCA advertisements.

Fast Tube by Casper
All of her cars were named after birds. The '77 was named Parakeet, a later yellow Cadillac was named Canary, and her current silver Seville is named Seagull.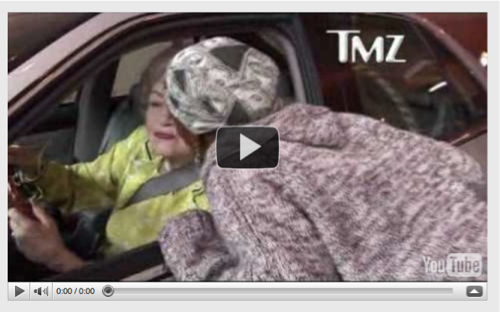 In a TMZ video from last year (above), Betty White was seen driving away in her silver Seville as an unusually affectionate fan ran up and kissed her on the cheek.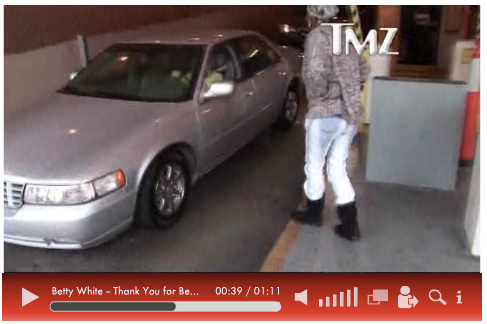 Her car looks nearly identical to mine: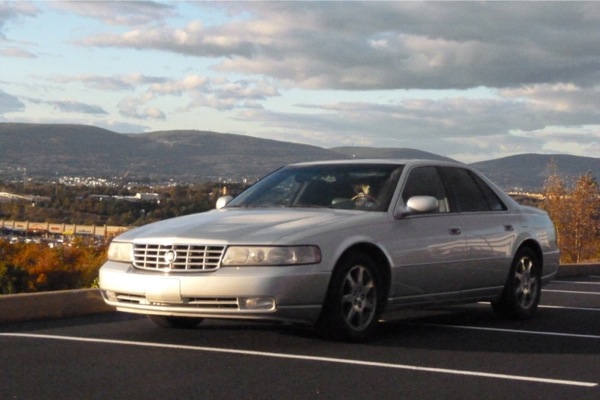 I haven't named it after any birds, but I do have a Saab named Ducky.
I'm unsure if Betty would buy anything made by today's Cadillac. The brand has changed dramatically, focusing less on ornate luxury and more on performance and aggressive character. The Cadillac of her generation built tanks for World War II, tanks that were later downsized into sedans and topped with vinyl roofs, satisfying the demands of upper class drivers at the pinnacle of success in America's post-war prosperity. Cadillac's most competitive products are now on the Nurburgring rather than the beaches of Normandy — either way, being a nuisance to angry Germans.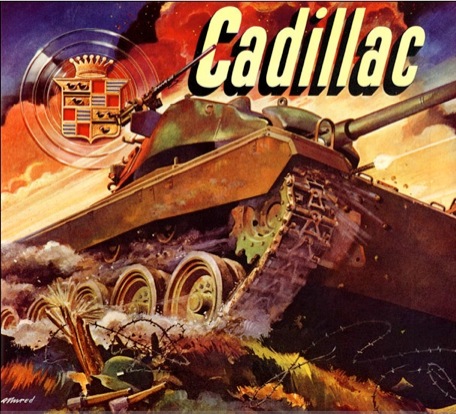 I suppose, as a loyal Seville owner, she might buy a 2011 STS, but the design lacks the flowing grace and timelessness of the 92-04 Seville. A DTS Platinum in bronze-flaked blue would best fit her preference for American luxury, but she's too young at heart for that.
You're probably familiar with her brand of comedy, playing a doting, naive character who delivers deliciously crude commentary while the audience gasps, then recovers and roars with laughter. With one character, White has brilliantly combined the straight man and the goofball, mastering a routine that typically needs two comedians to pull off.
Below is a clip from The Golden Girls, which aired on NBC from 1985-1992.

Fast Tube by Casper
The theme song to The Golden Girls was written by Andrew Gold (listen to the whole thing), with a particularly suitable lyric:
If it's a car you lack
I'd surely buy you a Cadillac
Whatever you need, anytime of the day or night
I'd gladly live in a world where there was so much prosperity that Cadillacs were being handed out left and right as friendly favors. If anyone out there feels like being a friend, I could really use an XLR-V.
References:
http://www.autoguide.com/auto-news/2010/04/betty-whites-1977-cadillac-seville-caged-in-antiques-museum.html