Review: 1964 Chevrolet Impala
"They don't make them like they used to."
That's what the elderly often say when they stubbornly refuse to accept the efficiencies and improvements of the modern world. But for the Chevrolet Impala, its the truth.

Fast Tube by Casper
I embarked on a road trip from St Louis, Missouri to Spokane, Washington and because of snow reported in the inland northwest, I took a detour through Denver, Las Vegas, San Francisco, Portland, and Seattle.
Gary, who I've known for a few years through several Cadillac Owners meets, lived just south of Portland in Independence, Oregon, so we stopped in for a visit.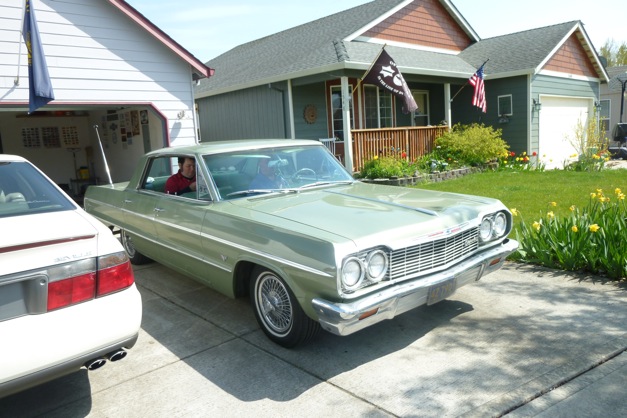 This was my first time driving a real American classic. Before Gary's Impala, the oldest car I had driven was a Toyota pickup from 1978. The 70s and early 80s were a dark period for most of the auto industry with chintzy build quality, thin steel, and hardly enough power to mow a lawn.
And this was, unfortunately, the era of automobiles I grew up in. While Gary adores the full size American car that shaped his childhood, I'm stuck with memories of a smoke-belching Datsun B210, an orange primer-patched Honda Accord CVCC, and a white Datsun pickup. The B210, after just a few years of service, was so badly corroded that water splashed into the passenger footwell as you drove over a puddle. With the '78 Accord, I remember Dad telling us kids to be careful getting in, or else the floor might break through.
Sure, these little death traps got 30 mpg or more, necessary after the oil crisis of the 1970s, but as a kid I felt more confident on my Huffy than some of the rolling garbage cans we carted around in. We were poor immigrants, so we had to make do for our first few years in America, but these cars weren't exactly old when we had them. In less than a decade, they aged like milk left on the counter.
But I digress.
In 1964, America was building things of lasting substance and value. Tangible things you could hold, sit in, touch, look at, show off, and admire. Things that required human creativity, engineering, and craftsmanship. Things other than reality TV shows or Books of Faces.
"Impala," elegantly rolls off the tongue like "Eldorado," suggesting power, prestige, and elegance. And with a Chevrolet badge, that prestige and elegance still came with a reasonable price tag: $3,828 with air conditioning, about $26,000 today, similar to the price of a 2010 Impala.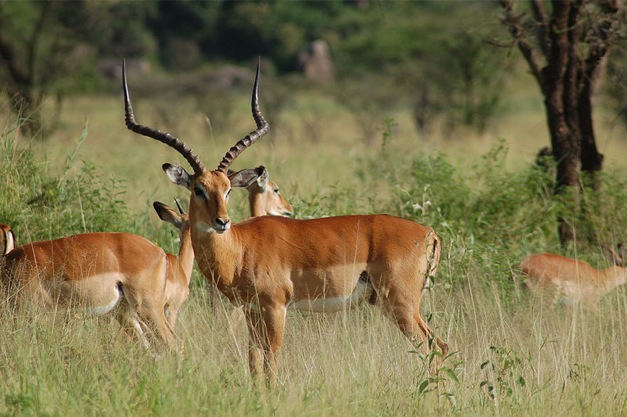 An impala, in case you were wondering, is Bambi on steroids. Impalas travel in massive herds as large as 200 and have enough speed and agility (60 mph, 33-foot leaps), to outrun leopards and cheetahs.
When I arrived at Gary's house in Oregon, the first thing I noticed was the Impala's length. It barely fit into his garage, a two-car unit attached to a modern home. The space was intended for Camrys, Altimas, and Malibus rather than the roadworthy Queen Marys of the 1960s.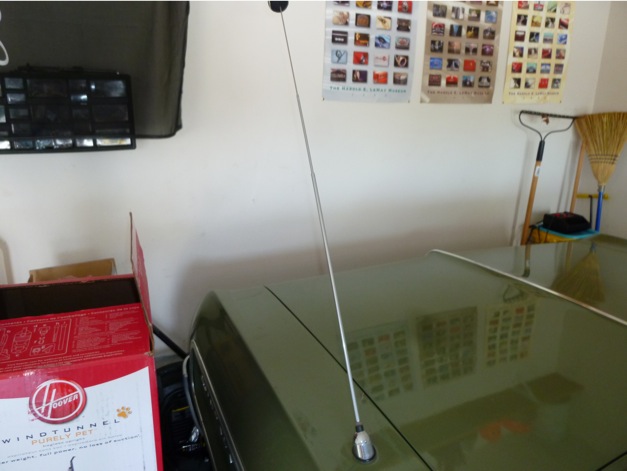 Enthusiasts favor Impala's balanced styling, with just enough chrome to glimmer without looking like one of Elton John's suits. This third generation, model years 1961-1964, turns heads without screaming for attention the way domestic cars of the 1950s tended to do, though I have a fondness for the ornately chromed pastel-colored Chevrolets, Buicks, and Cadillacs of the 1950s.
Its long body, straight belt line, upright shoulders, long nose, and extended rear deck convey quiet, powerful confidence, like a locomotive. And its proportions are perfect with an open, pillarless greenhouse offering excellent visibility in all directions and a beltline low enough to dangle your arm over the door. Classic American full size motoring is about comfort cruising, so the arm dangle is absolutely necessary to complete the experience.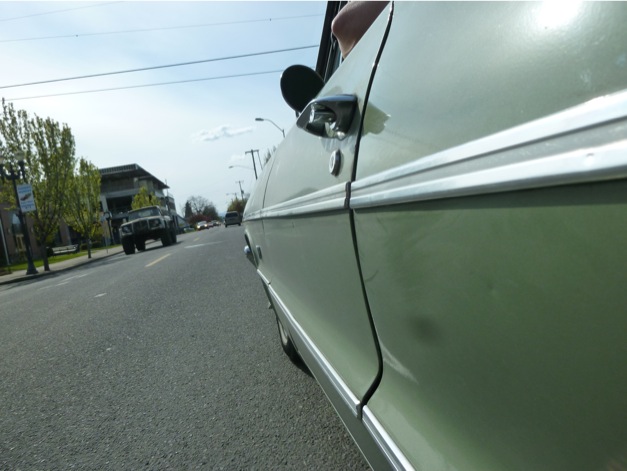 Gary bought "Betty" in 1999 for only $3000, owned by a gentleman in San Luis Obispo, CA. Since then he's spent around $20,000 on restoration and upkeep, including a 4-speed transmission upgrade (THM700R4 pulled from a Chevy Silverado), an engine rebuild, and an interior restoration. Considering the $6600 I've spent on restoring my '91 Saab in just eighteen months of ownership, I think he's doing fine, especially considering the Impala's age at nearly half a century.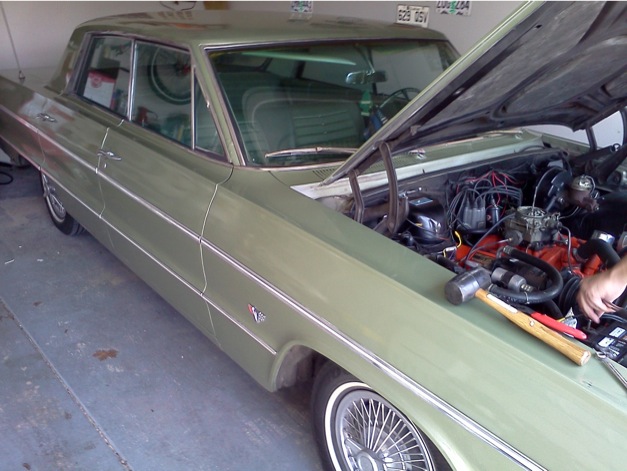 Some collectors are into extreme preservation, hauling their cars from show to show on covered trailers, racking up trophies while driving only 50 miles a year. I respect the exhausting work done by preservationists, but cars were meant to be driven. They aren't diamonds or jewels. They are machines.
Gary's '64 is nice enough to appear at shows and take pride in, but minor indications of regular use keep it from being a prissy garage queen. When his Cadillac is in the shop (he and I both drive 2001 Sevilles, his white, mine silver), he takes his Impala to work. He can park Betty outdoors without worrying that one scratch or dent will ruin his week.
It also helps that General Motors built and sold millions of them, making used parts easy to come by and reducing rarity which in turn reduces owner anxiety.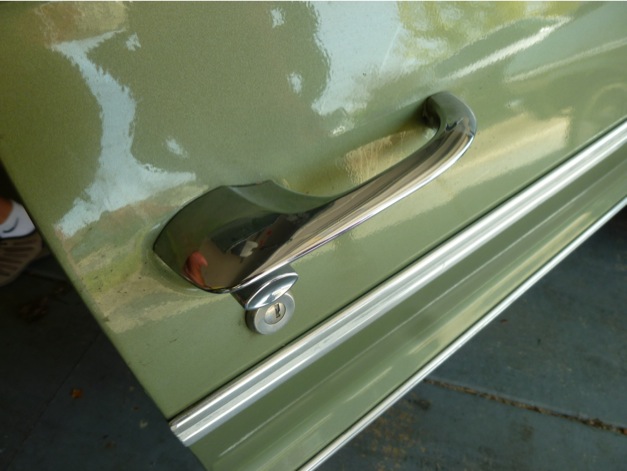 Approaching the Impala, the first thing I noticed was the exterior door handle. Made of chrome with chunky mechanical pushbuttons, they feel more substantial than the plastic pull-levers typically found on modern vehicles. On some recently built (last 20 years) Lincolns and Chryslers, the feather-light plastic door handles occasionally break off. I've witnessed it myself.
Opening the door, I noticed an impressive absence of sagging or creaking. After a half century on the road, the doors still closed with a heavy, reassuring sound, like an older European luxury car but with definitive mechanical action. It reminded me of my old Saab in that regard, a testament to sound engineering, precise manufacturing, and quality materials.


A lot of GM cars from the 80s, by contrast, suffered from sagging and drooping doors.
Years ago, a friend of mine came over to visit in his 1988 Chevy Cavalier. When he opened his door to go home, it fell completely off, hitting the pavement. I was watching from my bedroom window and thought about going outside to help, but I was already in my robe getting ready to sleep and it was cold outside, so I stayed indoors and watched him reattach the door and drive home.
He told me the next day that the pin in the hinge broke. Under CEO Roger Smith's reign of destruction, GM had taken its cost cutting to such an extreme that doors were no longer able to remain attached. Even Yugos, to their credit, didn't have this problem.
[The moral of the story is, if you want to know how well a car is made, ask the doors.]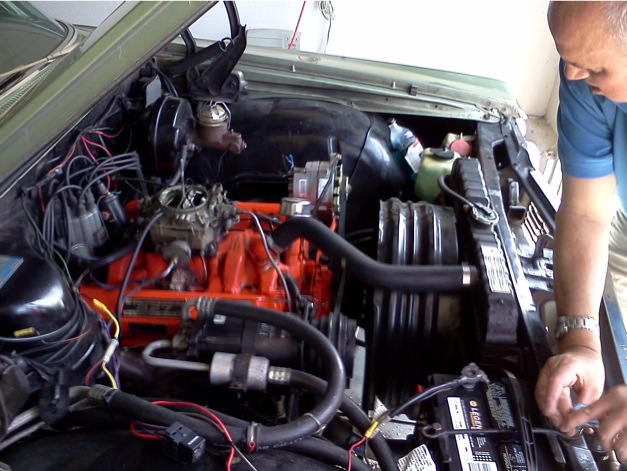 I took a seat in the front bench while Gary was under the hood installing the battery. I pushed and knocked on the dashboard, door panels, and headliner, looking for creaks, gaps, and potential rattles. I played with the glove box to see how precisely it opened and closed — glove box doors and headliners are my "thing." Impressively, everything was tightly bolted together and rock solid. The only cracks were little ones in the corners of the padded dash, expected for a car that enjoyed several decades of southwest American sunshine.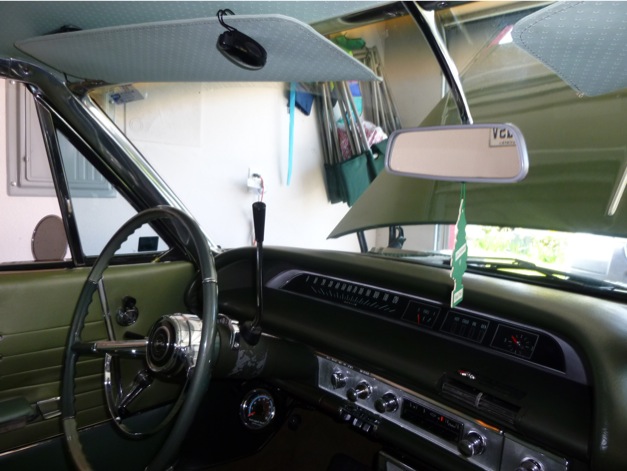 The seats felt good too, wide and inviting with enough room to lay across and take a nap. It wasn't quite like sitting on a couch. Rather, it was a bench with supportive springs that offered a sense of space while providing a reasonable level of alertness and support. There were, obviously, no side bolsters, but this was a six-person American family car, not a sport coupe. And thanks to front and rear bench seats, the kids (as many as four if your wife tagged along) could slide in and out of one door when parallel parked.
Gary, his girlfriend Erin, my friend Ian, Gary's dog Hoover, my dog Newton, and I all climbed in and headed to the dog park.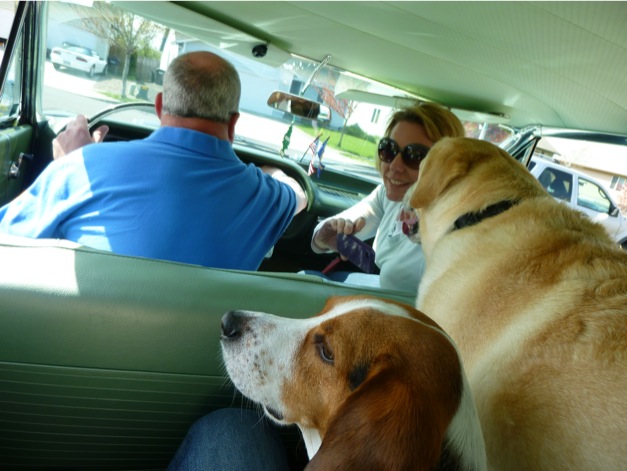 After months of being snowed and rained on, I was welcomed to Oregon by a beautiful, clear, sunny day. Oregonians love the outdoors, and they have the privilege of favorable weather, clean air and water, and beautiful scenery. Naturally, we opened all the windows.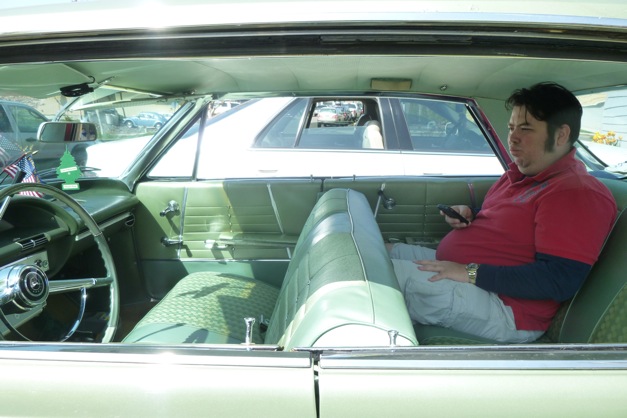 I was pleased to discover that the Impala has no B-pillars! For the layman, this means that there is no pillar separating the front door glass from the rear. Like a convertible, when all the rear windows are down, the roof is anchored at the front and rear while the middle is wide open. Back seat passengers enjoy a full, unimpeded view of the world outside.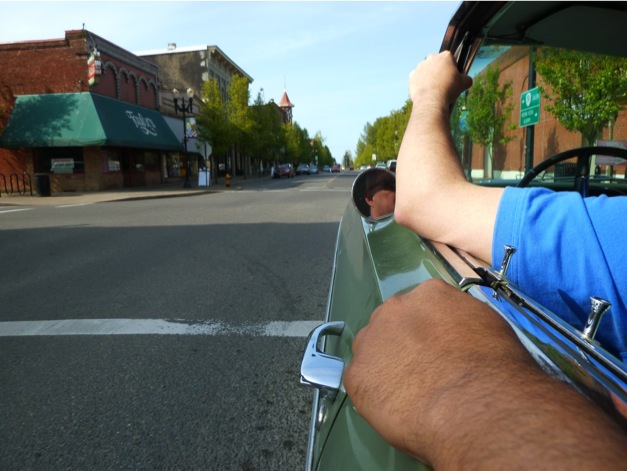 The glass is trimmed with chrome and seals nicely when closed, and the rear windows, unlike modern cars, go all the way down. Being a child of the 60s in an Impala must have been quite a treat, with room to stick your whole head out the window and catch the rushing air (and bugs) in your mouth. Modern vehicle beltlines are in some cases so high that a child can't even see out the window. I suppose that explains the popularity of back seat DVD players. How many times is a kid supposed to Find Nemo?
If the view outside got boring, a kid could always stare at the sky: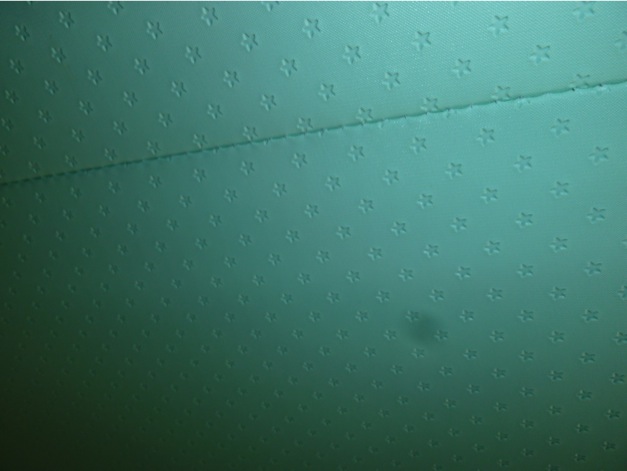 When creative types ran the show at General Motors, designers could pull off clever details like this starry headliner.
Small but significant details like the shiny metal buttons on the upholstery and unnecessary goodies like the large pieces of chrome on the outside edges of the seatbacks conveyed a sense of luxury.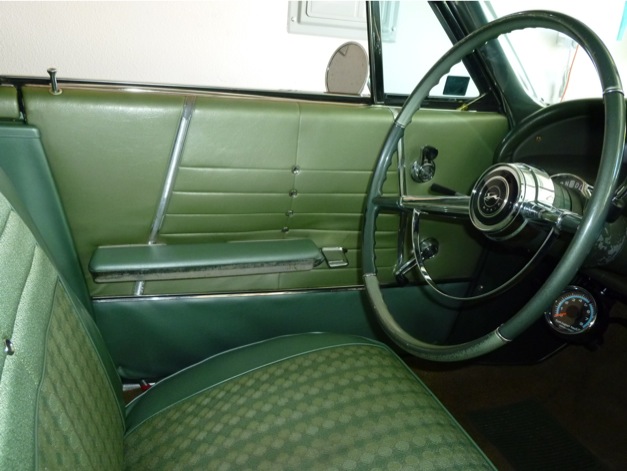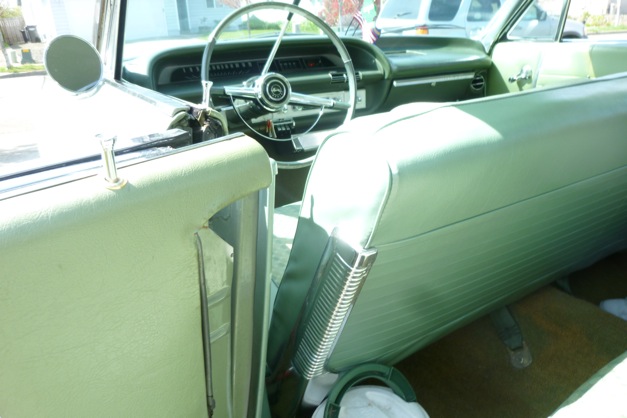 Gary fired up the 250hp 327 cubic inch small-block OHV V8, surrounding the cabin with a smooth and unexpectedly refined rumble. For the uninitiated like me, classic cars are expected to burp, shake, and lope like drag racers with aggressive cams, as portrayed in Hollywood films. Instead, the Impala was "Jet Smooth" — its factory exhaust carried just enough sonic feedback to remind us of what was under the hood without being disruptive or crude. If Saabs were inspired by Swedish fighter jets, the Impala was influenced by the Boeing 727.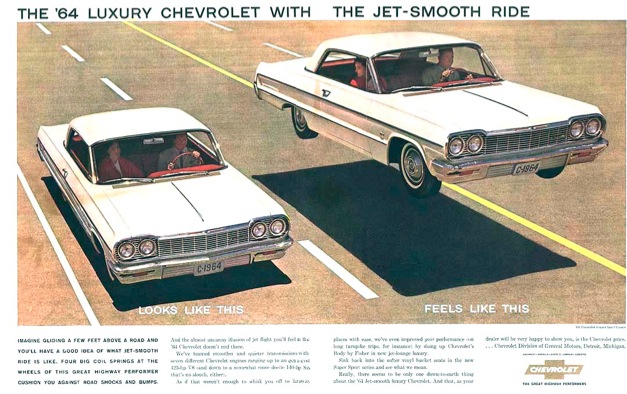 The sound instantly reminded me of the 6.2L OHV V8 in the Cadillac Escalade with a smooth, deep tone and an elegant 'woosh' under acceleration.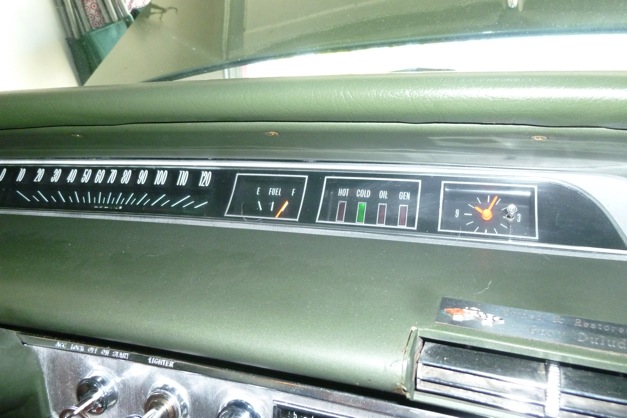 A clever light on the dashboard reminds the driver that the engine is still cold, so he knows to leave the heat off until the light goes away.

The factory push-button AM radio was there to maintain the interior's original appearance, and Gary cleverly installed a modern head unit inside a dash-mounted tissue box holder. The tissue box was a dealer-installed option and has a chrome door to hide its contents, so it looks appropriate, discourages thieves, and delivers something a bit more interesting than dead trees.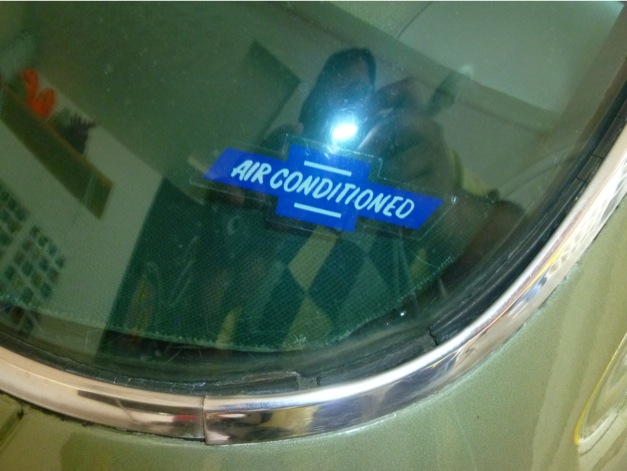 Air conditioning was still a noteworthy option in 1964. A blue bowtie sticker on the rear glass proudly announced it the way badges on cars today brag about having turbochargers, roll stability control, superchargers, ethanol flexfuel capability, hybrid drive, and electronic stability control. The compressor is by Frigidaire, a company that General Motors used to own when GM owned everything, before America started buying its appliances from Samsung (Korea), Haier (China), and LG (Korea).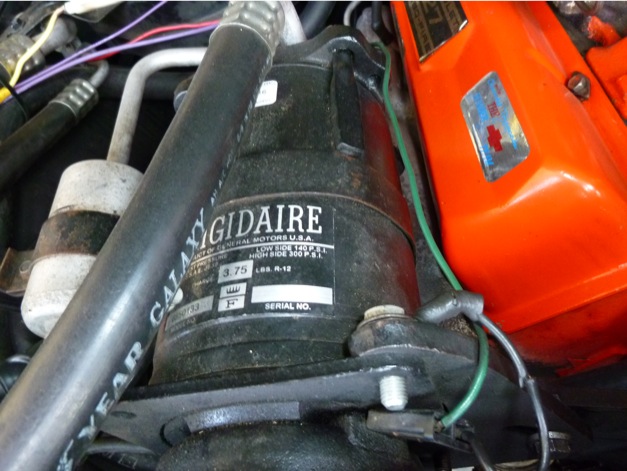 Thanks to minor enhancements including front and rear stabilizer bars and wider tires, we didn't wander sloppily around corners or plow through curves like hockey pucks. It was like driving a modern SUV, but with the handling reassurance that comes from being closer to the ground.
Coil springs support the front and rear along with premium KYB G2 shocks.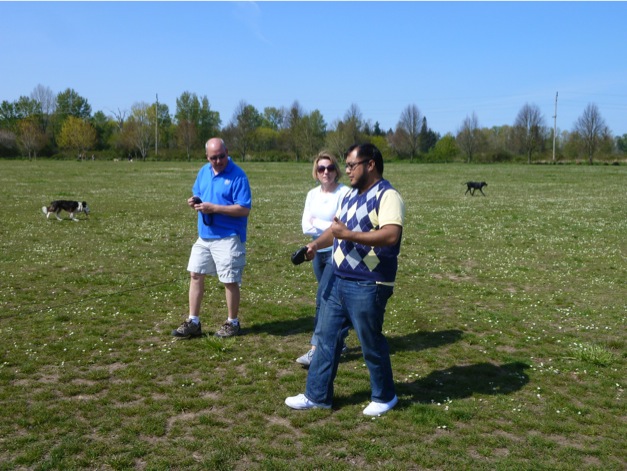 After a half hour or so at the dog park, we headed to lunch and Gary let me take the wheel. This was my first time, ever, piloting a classic, iconic American car.
And I'm pleased to say, it far exceeded my expectations.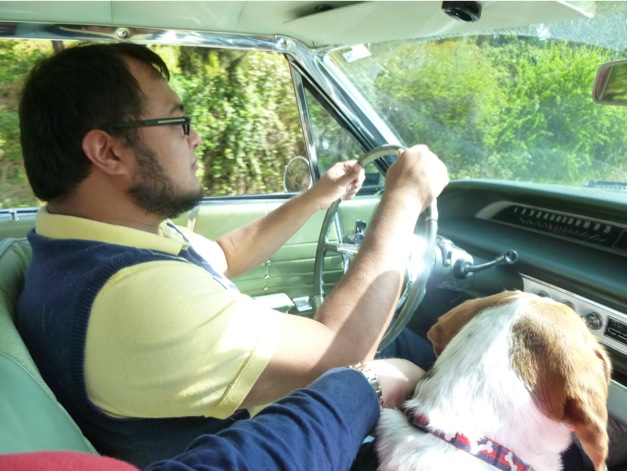 No, the old Impala isn't as sharp around corners as modern family sedans, nor should it be. We've advanced five decades since 1964, and despite the regression of the 70s and early 80s, I'd be disappointed if we hadn't made any progress by 2011.
Besides looking and sounding great, there's a few things the Impala does noticeably better than some modern cars. On the road, I felt like I owned and dominated the earth. The width and weight, rather than making the car cumbersome, inspired confidence.


Maybe it was an illusory sense of security, but I felt entirely comfortable at modest speeds through corners — we carved through what Gary called the roller coaster road. Except for parking, I felt right at home behind the wheel on the Impala's big, inviting bench seat.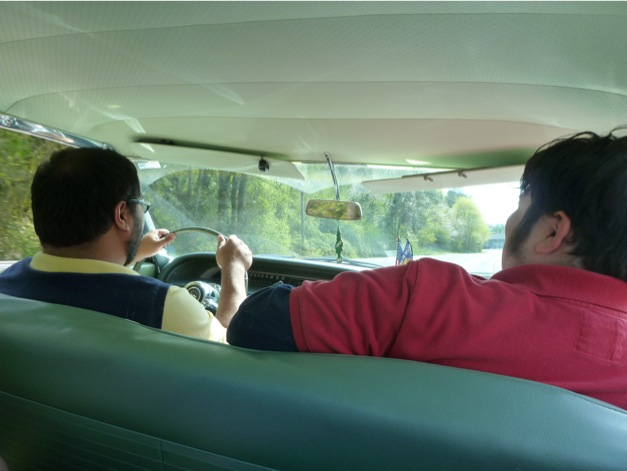 Some large cars make you feel like you're "driving Dad's car," like a ten year old wearing pants that are ten sizes too large. The 1997 Cadillac Deville I once drove gave me that impression. But in the Impala, I had a wide, commanding view, easy access to all the buttons and switchgear, easy reach of the pedals, and a good sense of control.
The power drum brakes felt reasonably modern, stopping undramatically with adequate force.
We parked at Oregon State University, and with its array of round tail lights and distinctive green paint, it draws the eye like an outdoor museum piece. However, its subdued enough to tastefully fit in with traffic, drawing admiration without begging for it.
That was a motoring experience I will fondly remember.

Ratings:
Its a challenge to numerically evaluate a car from 47 years ago with criteria based on modern standards, so I'll do my best to justify each rating and take the era of technology under consideration.
Ride: 10/10 — Steady without being harsh and soft without being sloppy. There's an earth-conquering road-dominating feel that makes you feel in charge.
Powertrain Overall: 10/10
Engine: 10/10 — For its time, the Impala is surprisingly efficient. Thanks to four speeds, you can expect 10/15 mpg or better, similar to a Lincoln Navigator. The 327 hums with unexpected refinement and delivers a mountain of torque.
Transmission: 10/10 — Gear shifts are imperceptible! While it isn't geared for drag races, there's enough grunt at low revs to feel confident pulling into traffic and overtaking trucks.
Comfort: 10/10 — A bench seat (front and rear) doubles as a mattress with enough bottom and back support to keep the driver awake and alert. There's REAL room for six adults, even fat ones. Everything is within easy reach. Thanks to the absence of B-pillars and the low beltline, visibility is outstanding.
Steering/Handling: 6/10 — Lots of turns lock to lock with a bit of manual recentering required. Its steady and straight on the open road, which is where it counts. There's a reasonable amount of feel through the large thin-rimmed steering wheel. Although the Impala is similar to today's Cadillac DTS in length, parking can be a bit cumbersome until you get used to it. Once you're out on the open road, driving the Impala is delightfully easy.
Features/Accessories: 8/10 — For its time, the Impala was well-optioned with air conditioning and power brakes. A wide selection of seating, roof, transmission, engine, and interior configurations made the Impala suitable for almost every middle and upper middle class buyer, quickly becoming the best-selling car in America at around a million units a year. Accessories and options for 1964 include air conditioning, AM-FM radio with mechanical presets, cruise control, wire wheel covers, rear speakers, electric clock, windshield washer, trash box, and a choice of sixteen exterior colors and seventeen interior colors. While much of what we enjoy as standard in today's cars was optional in 1964, it was at least available.
Interior: 10/10 — A clean, timeless dashboard with well-marked gauges, easy to reach switches, and pleasing lights make it a nice place to spend several hours. After half a century there are NO SQUEAKS OR RATTLES. Materials are durable, precisely built, and exceptionally well made with an old-world sense of craftsmanship. Most surfaces are soft and nicely padded.
Styling: 10/10 — Timeless thanks to its straight lines, beautiful proportions, and well-balanced mix of creases and curves. Because of its low roof and extended hood and rear deck, it looks long and sleek.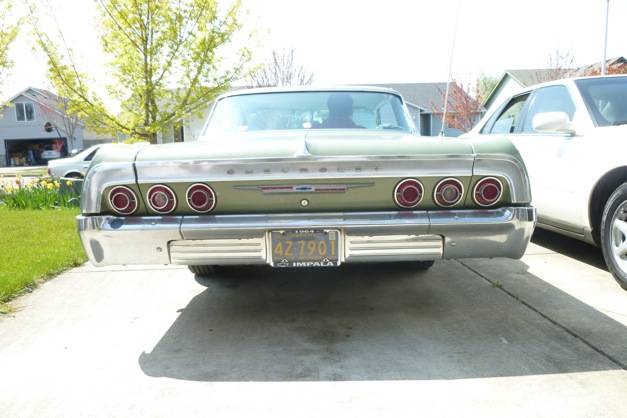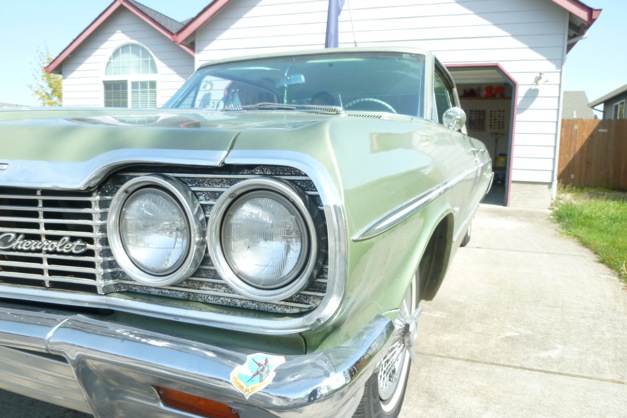 Braking: 6/10 — Power brakes, while hardly neck-snapping, feel modern and safe.
Reliability: 10/10 — Well, its lasted this long, hasn't it? Unlike some classics from the same era (particularly France, Italy, and the UK), there's no risk of catching fire or losing the use of your headlights and wipers in a thunderstorm. You can expect an Impala to be as loyal and reliable as a labrador. Maintain it and it will serve you.
Overall: 9.8/10 — With a few minor modernizations and upgrades, the Impala is the perfect classic car for people who drive their collectibles. You get a sense of pride, confidence, and pleasure from the high build quality, dominating road presence, and overall sense of solidity.
If you're looking for a piece of American culture that you can drive daily or across the country and repair with hand tools in your garage, this is it. Replacement parts and body panels are widely available and knowledge and expertise are plentiful. Performance upgrades are limited only to your budget.

Fast Tube by Casper
They really don't make them like they used to.