Video and Review: 2001 Volvo S60 T5 and Atlanta Road Trip
In August of 2010, I bought this 2001 Volvo S60 T5 manual in Atlanta. I paid $5300 with 116,000 miles. It was a one-owner car that spent its entire life in Georgia. I originally intended to pick up a Lincoln LS when I went down there, but there was a twist to the story.

Fast Tube by Casper
http://www.youtube.com/watch?v=eZMWgS0UORs
—
Photos:
I originally intended to buy a 2001 Lincoln LS with 130k, manual transmission, V6, and Alpine stereo. '01 also introduced AdvanceTrac. The asking price was $4999.
Ian's Lexus was in the shop, so I drove my brother's Prelude.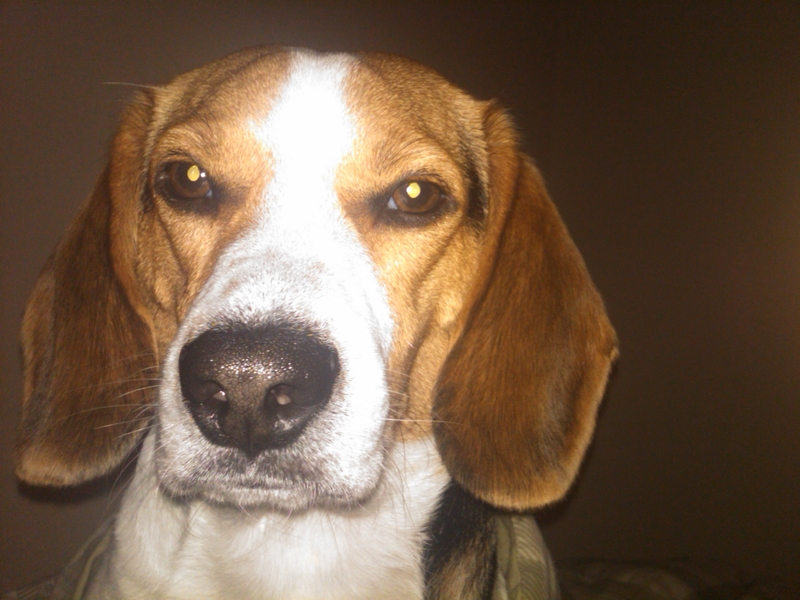 I woke up and checked my email, and my offer on a Lincoln LS was accepted.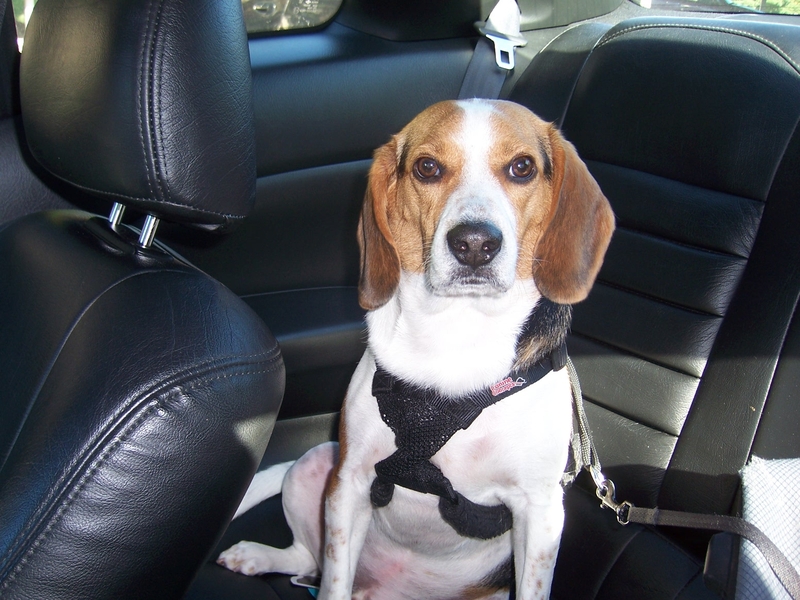 The dog (this was his first road trip) wasn't too pleased with squeezing into the back and trying to sleep, but he had no choice.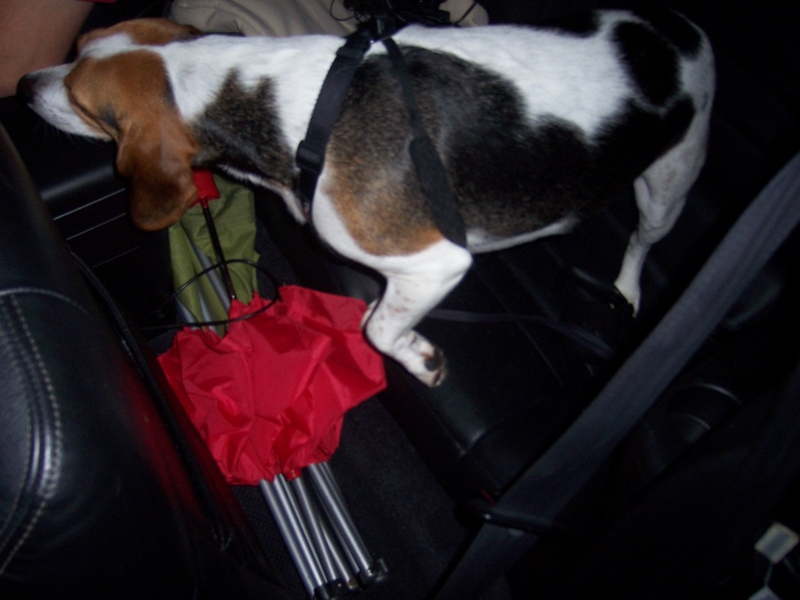 I pretty much had to shove him in there. Getting him to voluntarily jump in the back was almost impossible.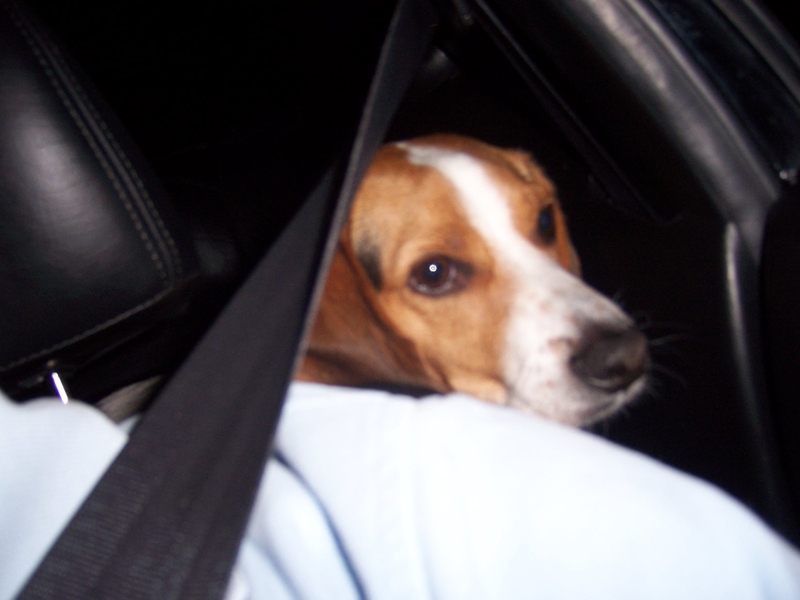 "This sucks."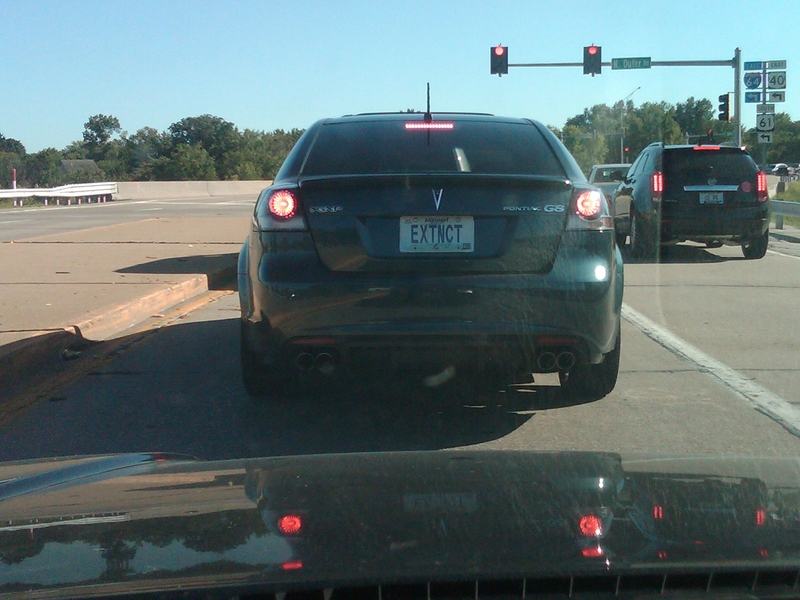 Saw this awesome vanity plate on a G8.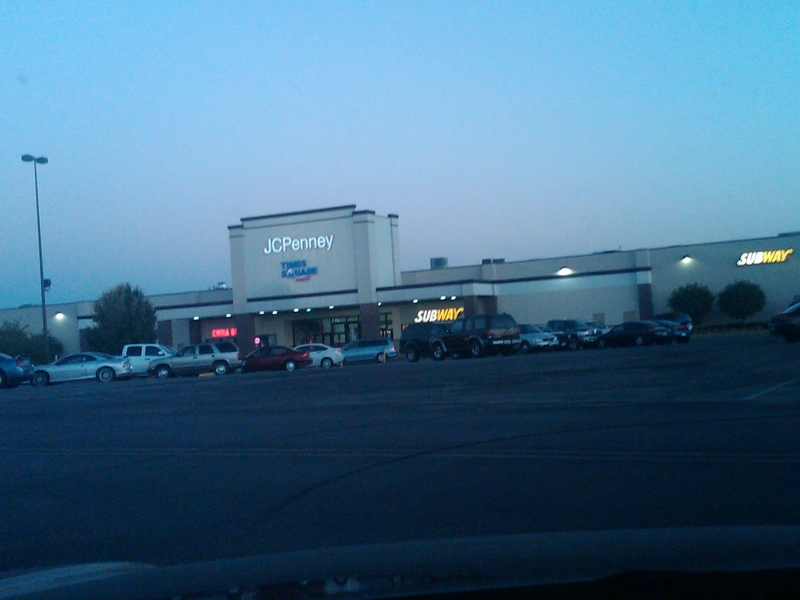 Found a small town in Illinois with a Wendys. Their mall was pretty quiet and had a subway attached to it which I thought was unusual. Usually you see a Cheesecake Factory.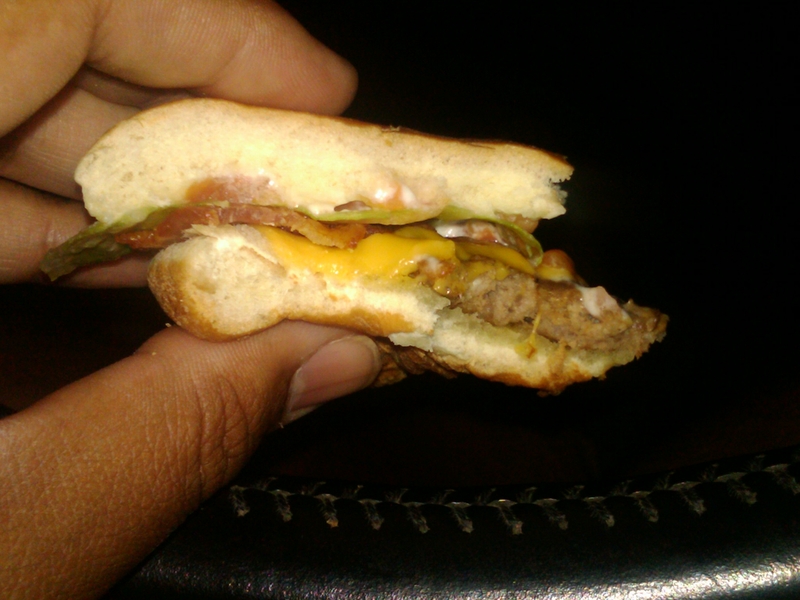 Yes, thats a Jr Bacon.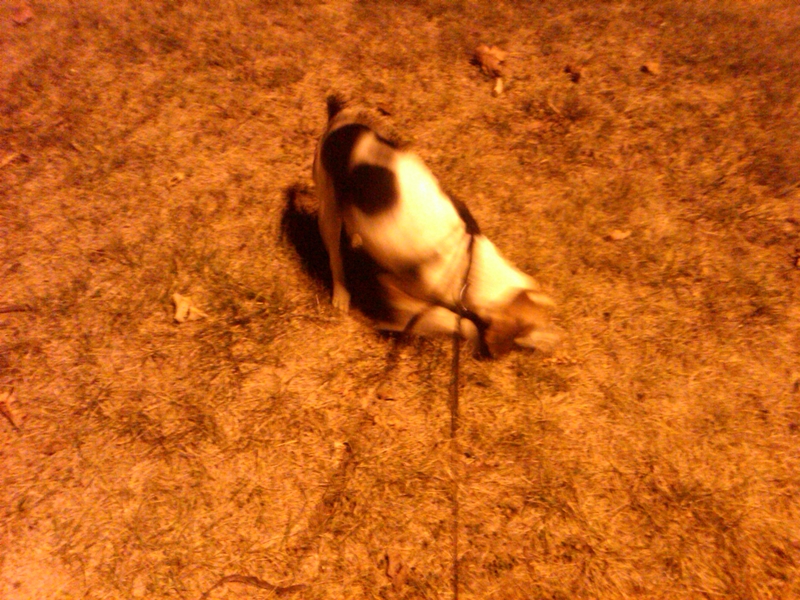 Newton found a spot to pinch a loaf at a rest area.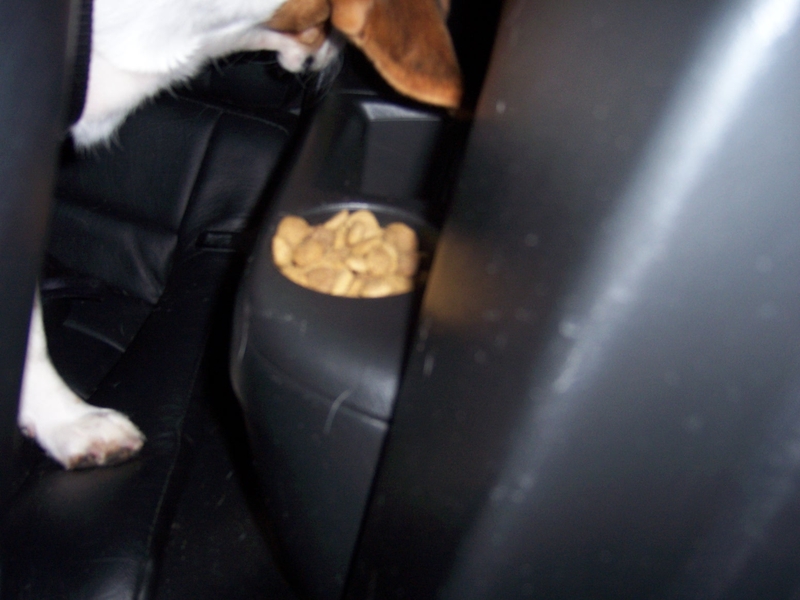 Found a cupholder back there.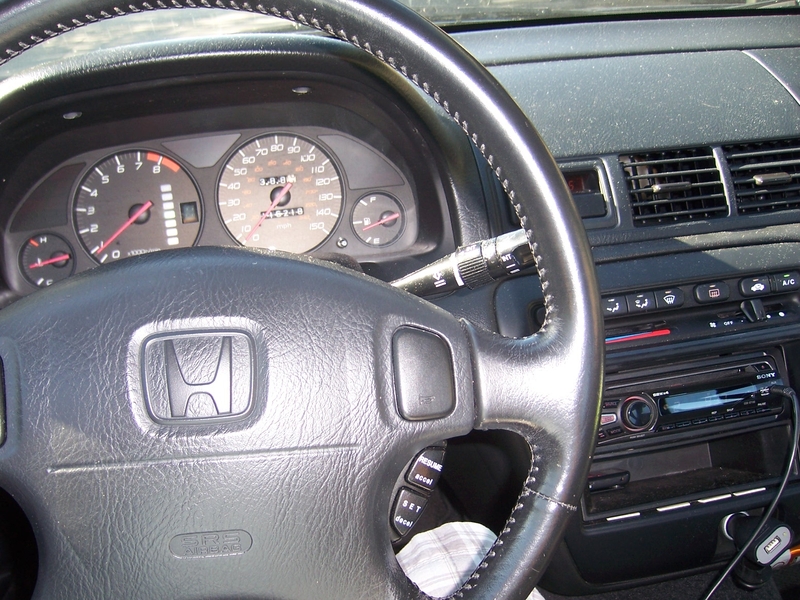 The driving position is strange, like sticking your arms and legs straight out and staring down, but once you get used to it its reasonably comfortable over long distances. Its a tight fit, but still feels wider and more breathable than the Corolla.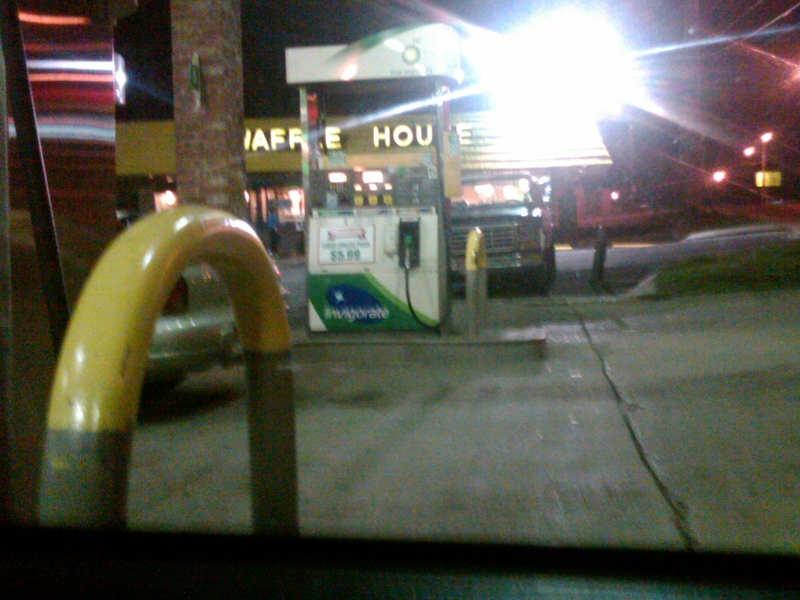 I got to this gas station in west Nashville. As soon as I pulled up I was eager to leave. While filling, a big white guy with a Carolina accent walked up to me and asked me for gas money. He pointed at a black 2006+ Cadillac DTS and said, "I work for a security company and I just lot my wallet. Can you help me out? I drive that $53,000 Cadillac over there I can show you my business card." I said, "Uhh, sorry man." He replied, "Thanks anyway" and jumped in his Cadillac and drove off. The LAST thing I wanted to do in that neighborhood was whip out my wallet stuffed with fifties and hundreds.
Now, let's see… you're in a strange town with no ID and no money. Why the hell would you think getting $1 from a stranger would get you home? If I were him, assuming he wasn't pulling a scam, I'd have found a place to park, slept overnight, and called my bank, my coworkers, my friends, or my family in the morning to arrange a Western Union transfer. The last thing I would do is BEG in a crappy neighborhood.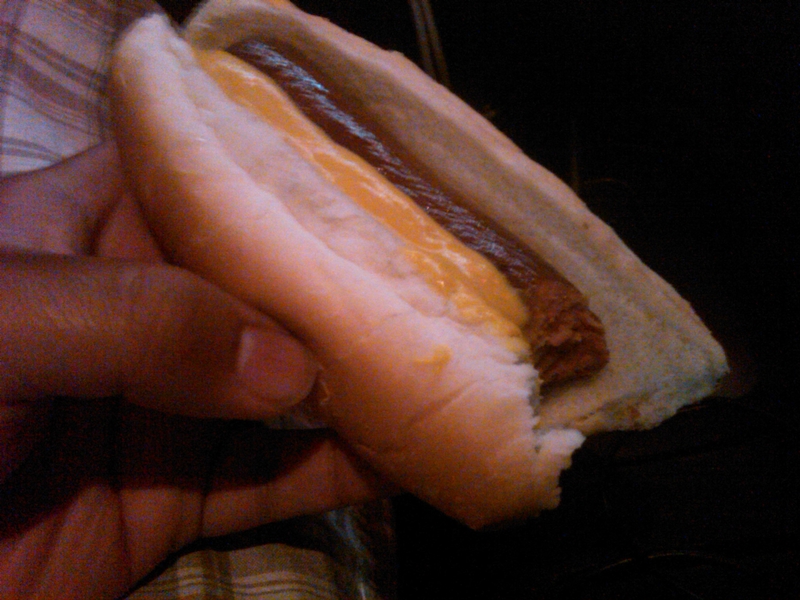 Standard portable sustenance.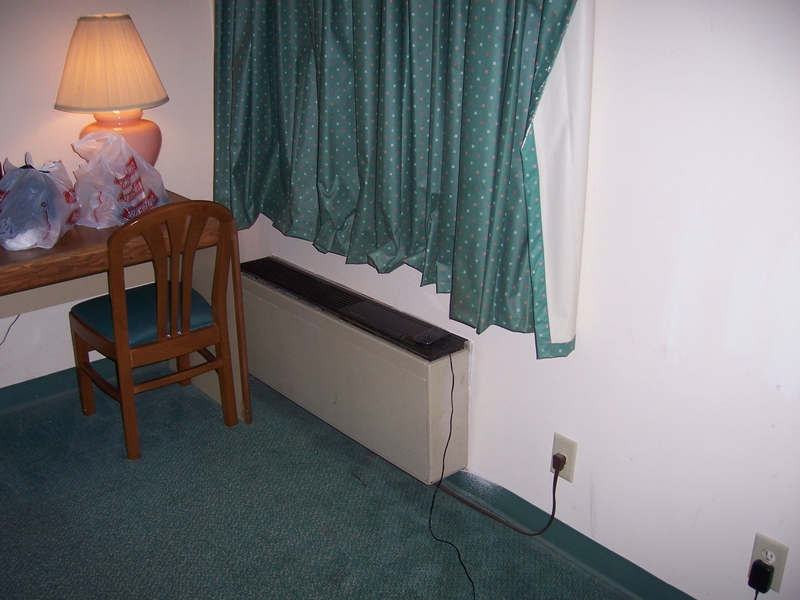 Checked into a Motel 6 in Roswell GA. It was quite terrible. Roswell was an attractive upscale suburb with winding boulevards and high end strip malls.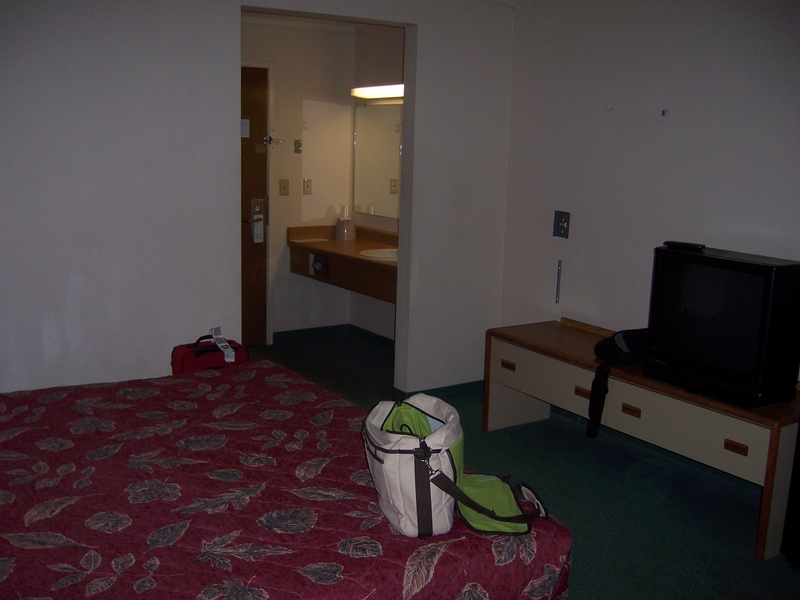 $44 per night.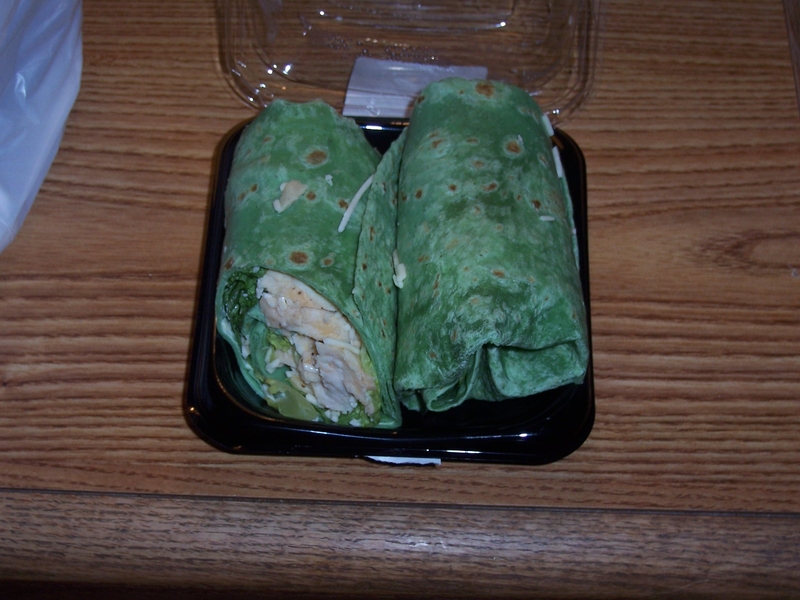 Pretty darn good gas station food from Racetrac.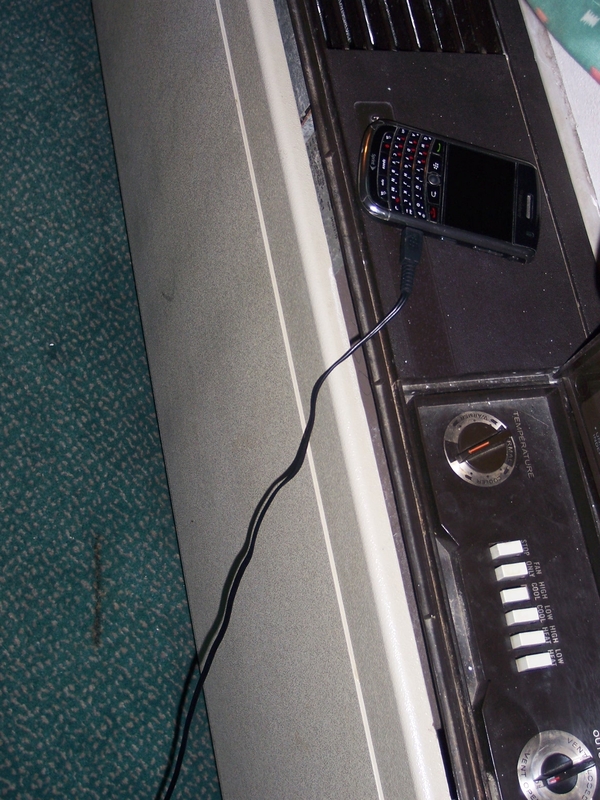 This looks like it dates back to the Reagan era.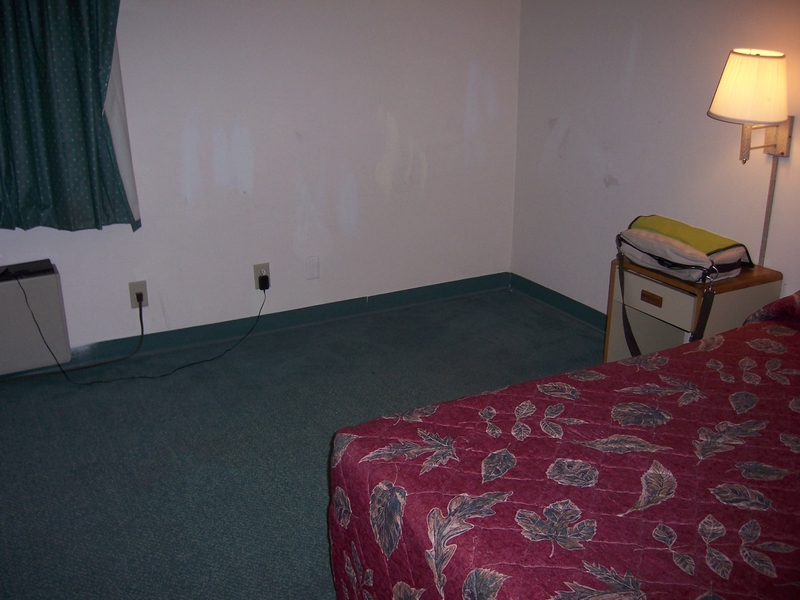 A mysterious open space. I think a prostitute was killed here so they threw away the blood-stained couch.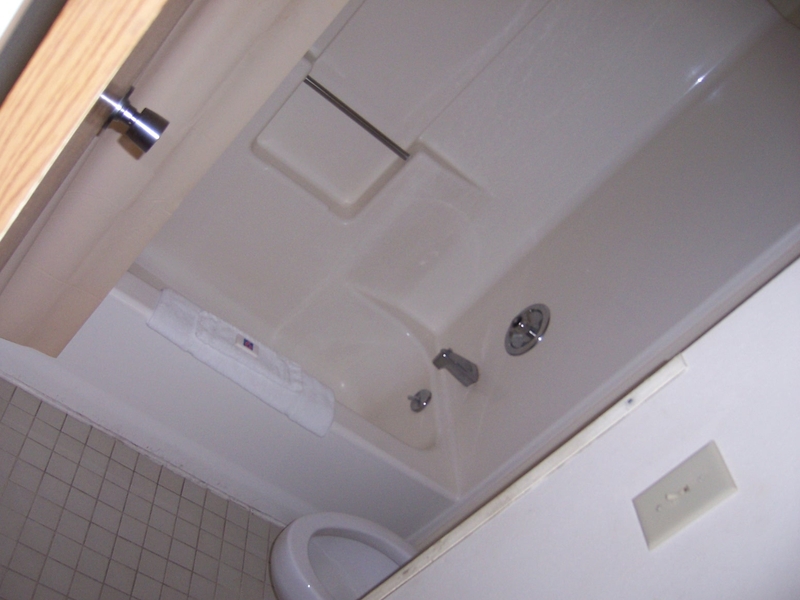 At least the bathroom was clean.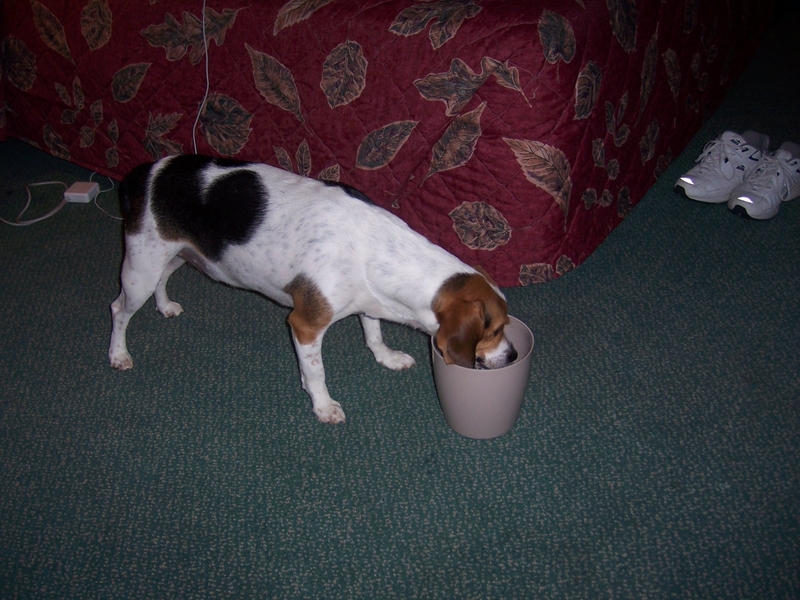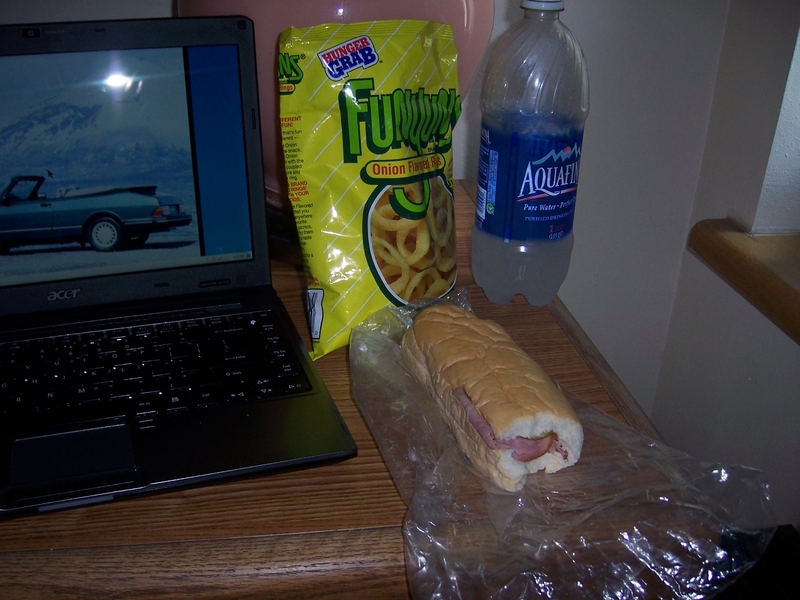 A Cuban and some funyuns. Newton apparently hates funyuns.
I slept quite poorly. The room was located near the mechanical/boiler room of the hotel, so the AC was unable to keep up. It was blowing cold, but the room baked. Ian decided to crawl under the desk next to the AC and sleep on the floor while the dog panted all night.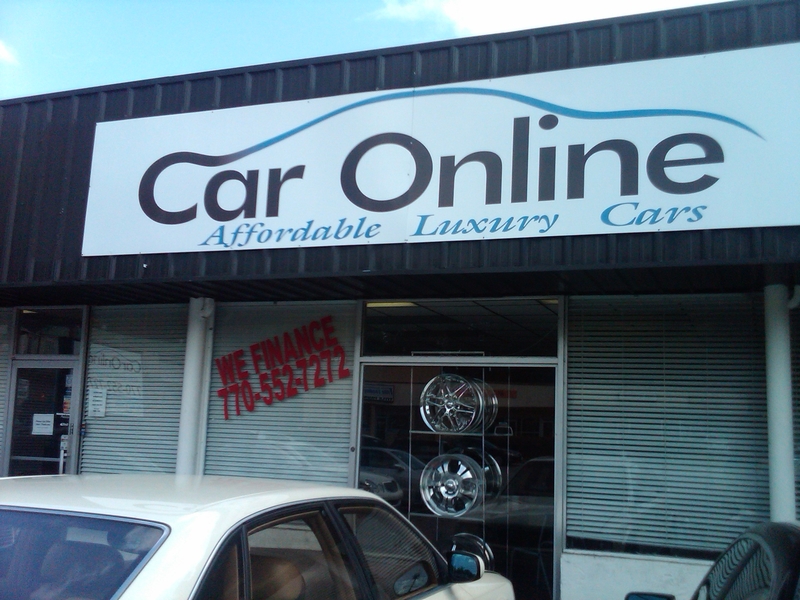 The drive to the dealer (Atlanta Best/Car Online) was stressful. Atlanta is a bizarre mix of all people from all places, NONE OF WHOM CAN DRIVE. On the highway its great. People fly down I-75 at high speeds, but in town they're like New Yorkers. This lady in a green Jaguar S-type pulled out of her left turn lane right in front of me, forcing me to slam my brakes. I gave her a honk, then 20 FEET LATER she stopped again and tried to squeeze back into the left turn lane she just abandoned! I finally squeezed by, put down my window, and yelled "F***ING C***". Normally I'd just honk and move on, but I was cranky and tired.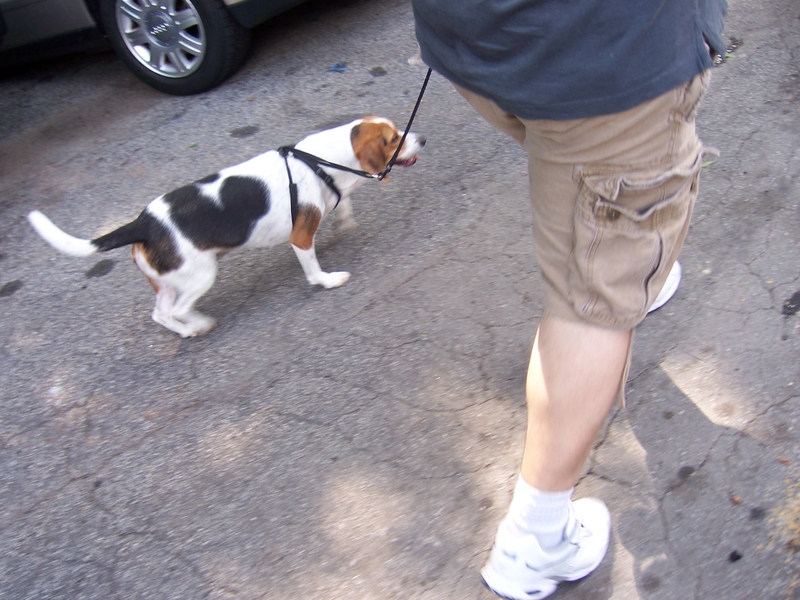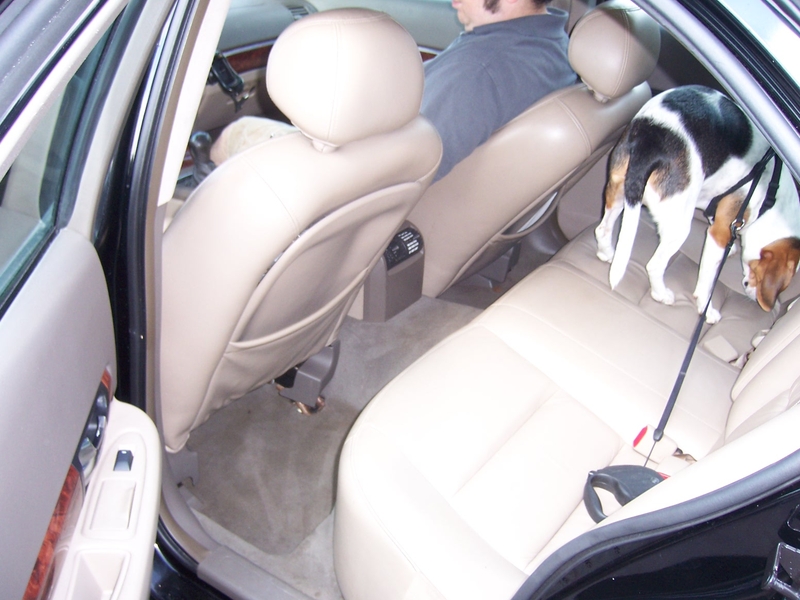 Here's the Lincoln. The interior was okay. Nothing was torn but there were some carpet stains, a missing vent on the corner of the dash, dirt and ash in the front ash tray (though the car did not smell like smoke), and the shift boot was detached from the center console underneath, so it flopped around.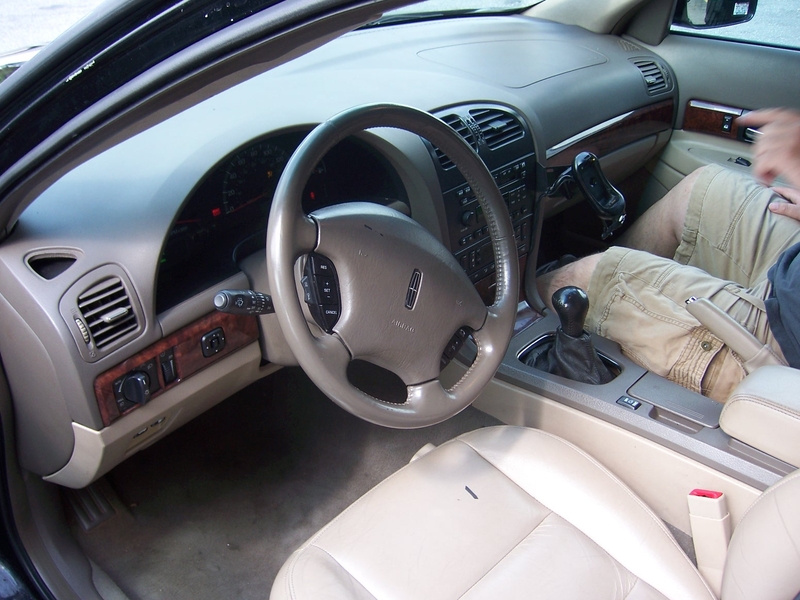 The sales guy told me the long plastic center console piece surrounding the shifter was cracked, so he grabbed one from another LS but didnt have time to glue the shift boot in place.
That didn't bother me, but the body…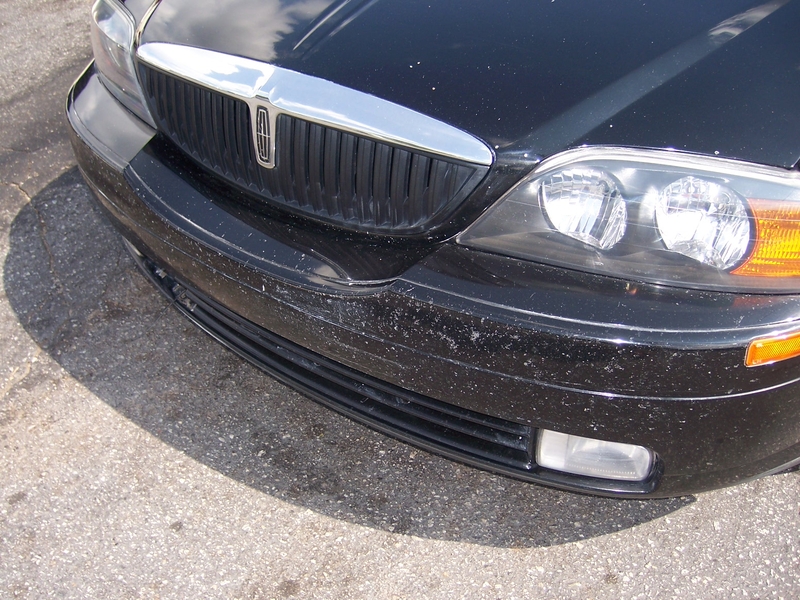 He did tell me that the bumper needed a repaint, but I didnt realize how bad it was.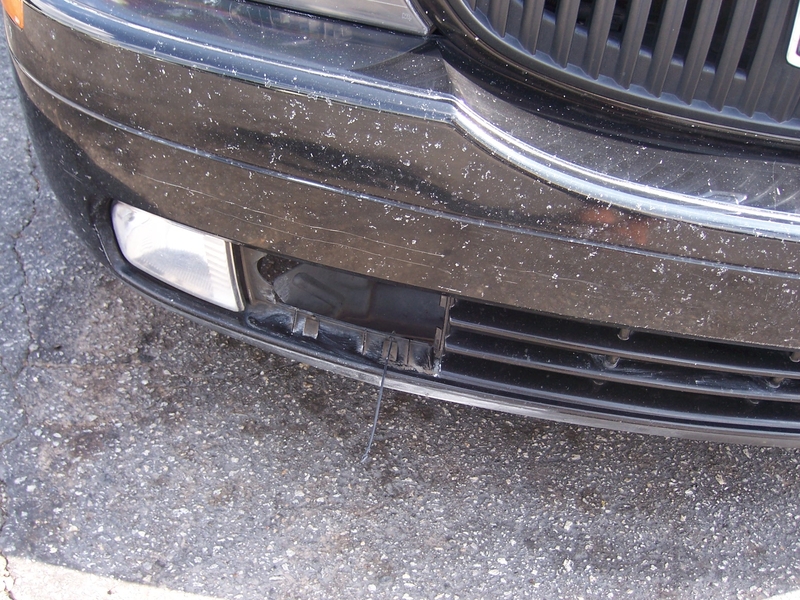 The two LSs on the lot were missing this piece of the lower grille.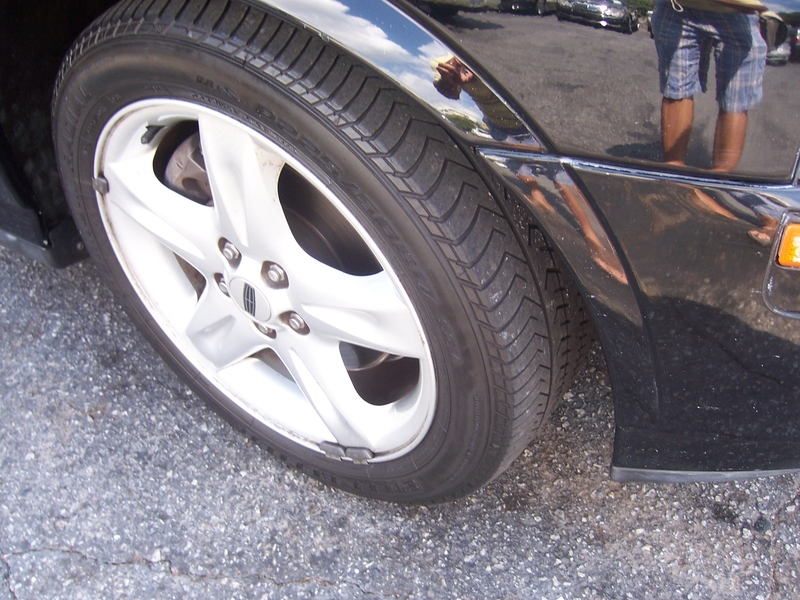 It needed a new set of tires too.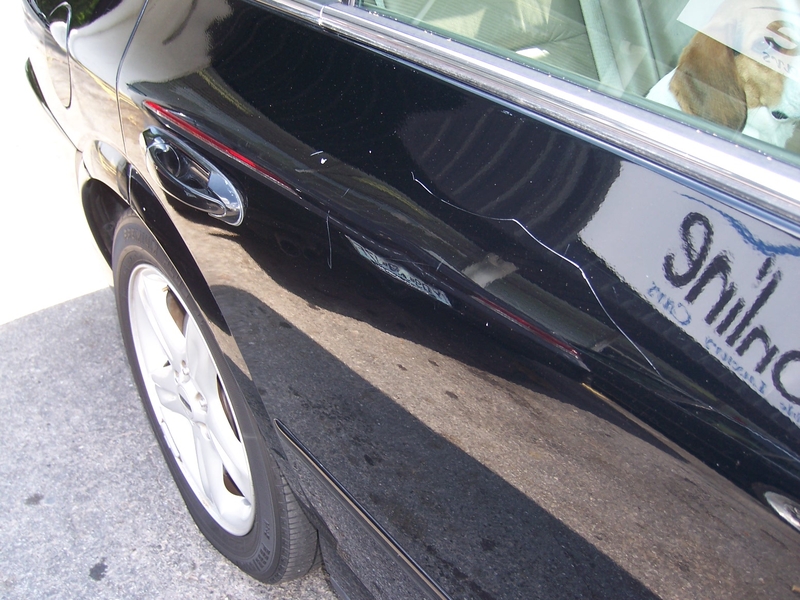 It was previously owned by the city of New Orleans. There was, fortunately, no evidence of flooding from Katrina or a bad title history.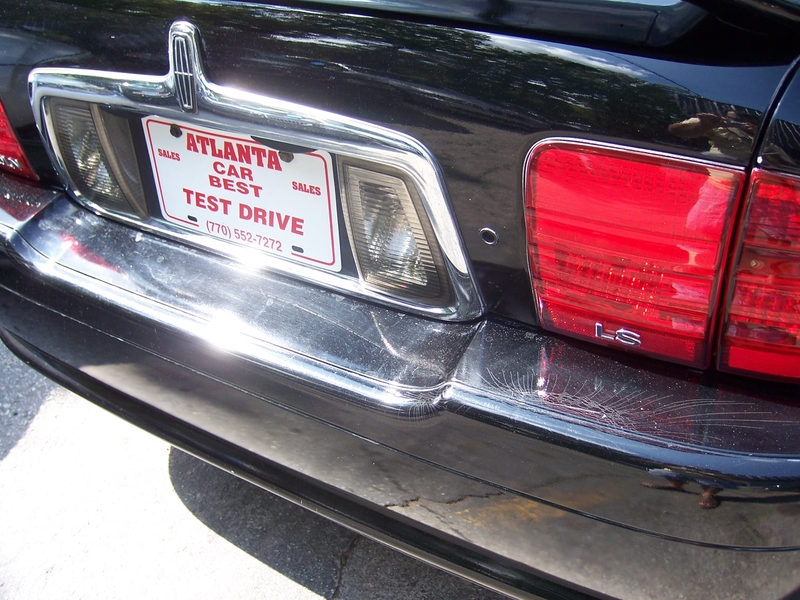 Ugh.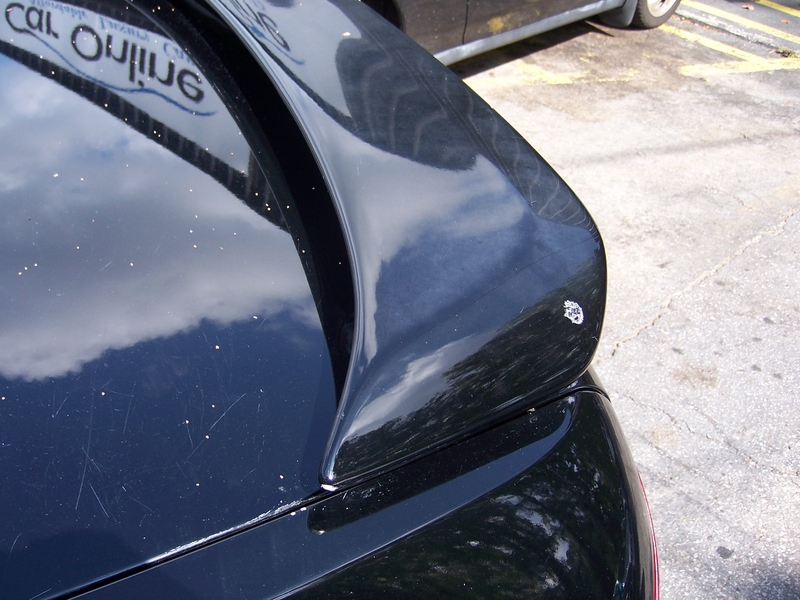 I wasn't crazy about the spoiler. More damaged paint and deep scratches.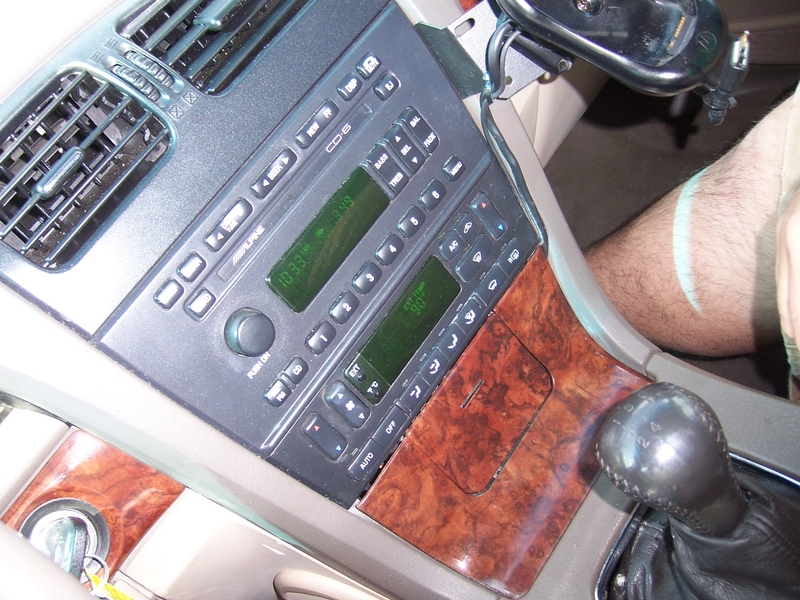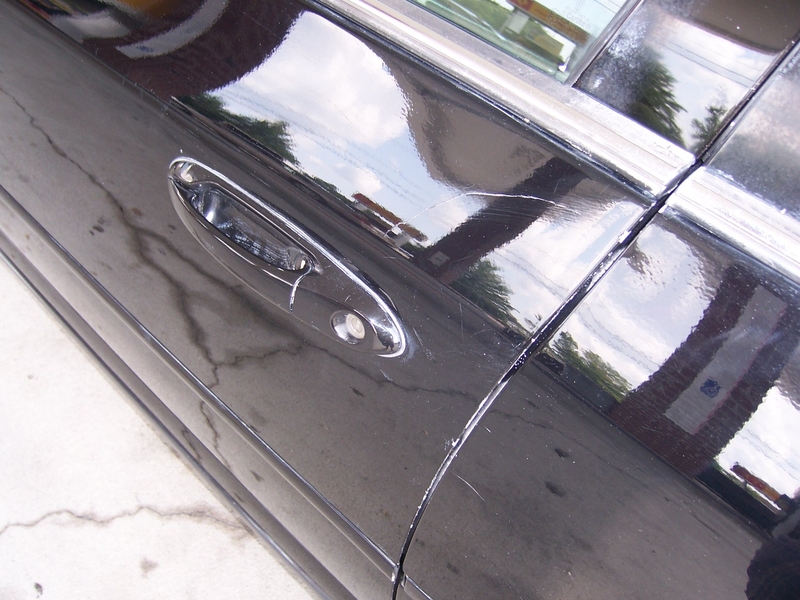 One thing after another.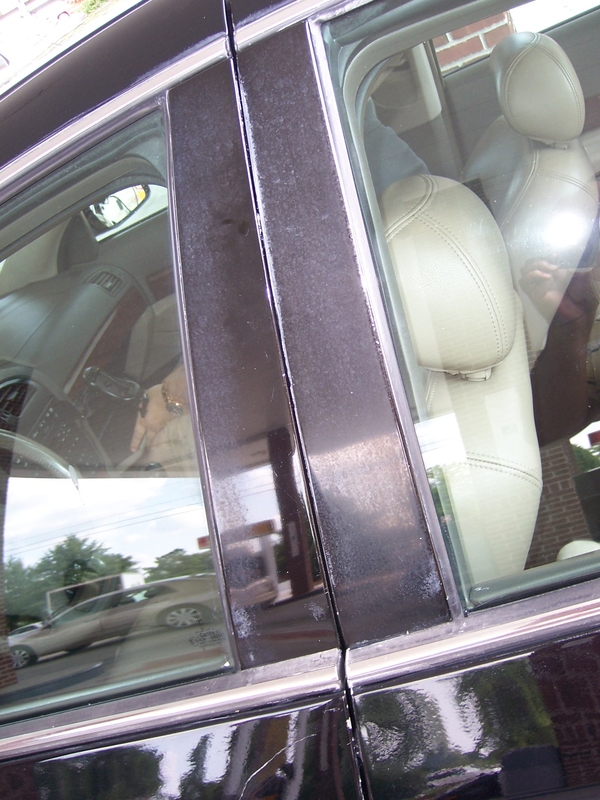 Sheesh.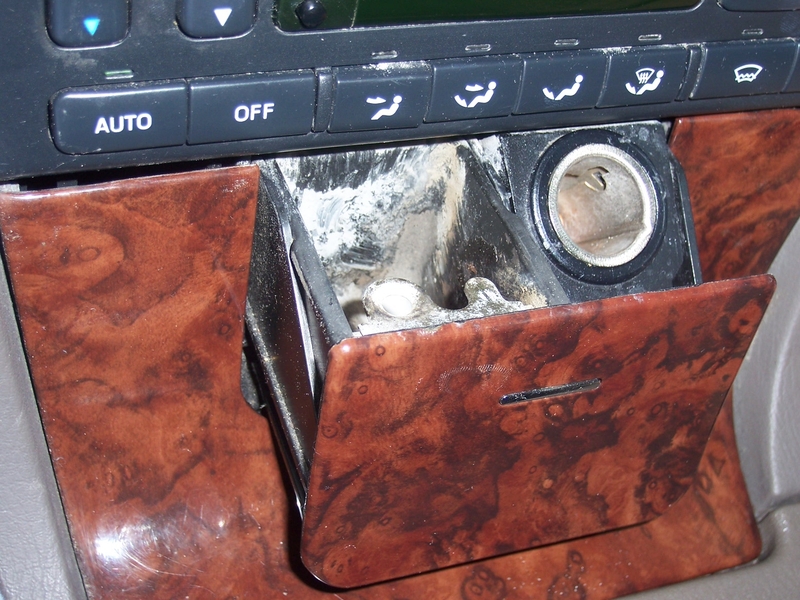 Gross.
Despite my disappointment with the physical condition, I test drove the Lincoln anyway.
Ford did an amazing job with the DEW98 platform. Steering was linear and quick and the ride was the perfect compromise between comfort and firmness. The shifts were a bit notchy but throws were short, and the clutch had a nice chunky bite. Brakes were strong and easy to modulate. The duratec V6 had plenty of pull for tooling around town but lacked in passing power on the highway. It was a pretty extensive test drive — I put $15 of gas in the tank and went over railroad tracks, through local streets, and flew up and down the highway. When we got back, I had a grin on my face and managed to enjoy myself. I didnt see any leaks or smell anything funny, and since I have a body and paint guy who does good work for cheap, I figured why the hell not.
In addition to the tires being low on rubber, the air bag light was on and the cruise didn't work. Fortunately, I did a lot of research the night before and learned that the clock spring was the cause of both of those problems, a reasonably cheap fix. I used that as a bargaining tool to get the price down to $4400 out the door. I told him, "I cant register and insure a car with a faulty airbag. What if I have to replace the whole unit? What if there was an accident? I'm taking a big risk here." He replied, 'I dont have a lot of room in that car.' I said, "Just give me another $200 off and we'll have a deal." I then put my hand out and gestured for him to shake. We then agreed to $100 off my original offer of $4500 for $4400 out the door and shook on it. The car was beat, but it was strong, and it was nothing a few hundred dollars in cosmetic work couldn't handle. A mint LS V6 manual sells for $5500-$6300, so $4400 for an ugly one that I can spit-shine is reasonable.
I went inside and sat down, then asked the girl doing my paperwork if Ian and my dog could come in and cool off. She said sure, so I went out and called him in. As he was walking in, another salesman said "YOU CANT BRING THAT IN HERE NO PETS." The girl and my salesman yelled back across the sales floor, "No its okay its okay! Come in come in!" but this jackass responded, "I DONT WANT PEE ALL OVER THE RUGS YOU CANT COME IN." Well, the sales floor was dirty and the floors were wood. There were only a couple tiny rugs and they were already filthy. Ian said, "Fine, we're not buying the car." We went in, sat down, and I was pretty pissed. Both my salesman and the cashier were like, "Im so sorry that guy's an a**hole. I dont know what his problem is." I said, "You know, I'm from the midwest, we don't treat people like that." I sat there fuming quietly and asked her to hand back my envelope full of cash. I told the guy I wanted to go look at a Volvo that was nearby. He reminded me that my $300 deposit was non-refundable, but I told him I didn't care.
I got to a shell station and two cute girls were trying to pull the same BS that the guy in the black Cadillac did in Nashville the night before. They waved and asked us to roll down the window, then in a sweet southern voice asked for money to get to the MARTA (transit) station because they supposedly lost their credit cards. Ian was polite to her, but after the s*** I endured over this trip the last thing I wanted to do was be nice to anyone. She lucked out by approaching the passenger window, because I'd have told her to stop being an irresponsible cumbucket and stop begging in the street.
45 minutes later my salesman at Car Online (what a stupid name for a dealership) called me to apologize again. He said he talked to the owner and the owner was sorry about what the other salesman said. Well, I'd have preferred a call from the owner directly, but whatever. He said the guy apparently had problems at home. I told him I appreciated the followup but I was already going to see the Volvo, and if I didn't like it I'd maybe call him back. He also offered to give back my deposit to show some contrition for what happened. I think what surprised that dealership was how little I cared about $300 (what they probably thought would be their hook), proof that I was genuinely pissed and wasn't messing around.
Car Online is also known as Atlanta Best, so if you see either name, avoid it.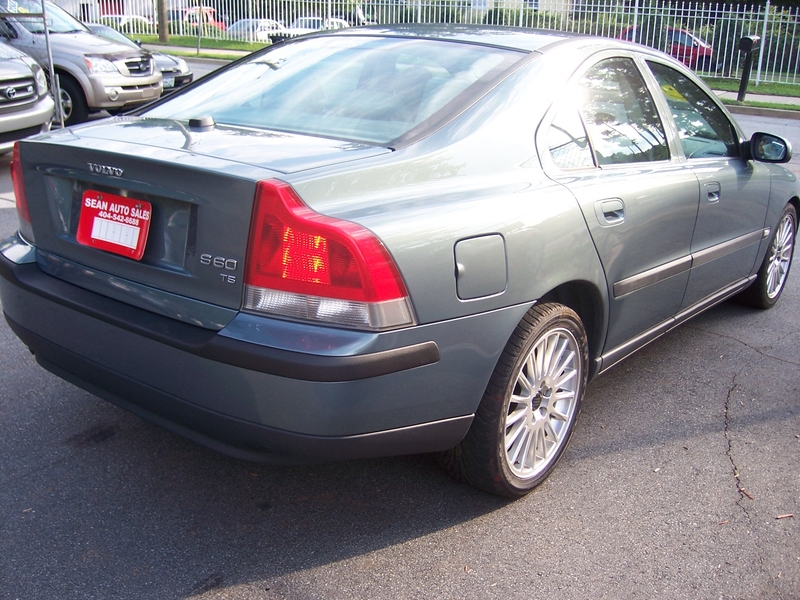 Went further out in the suburbs, away from all the morons who can't drive, the beggars, and the sleazy idiots, and found a very nice dealership with a great selection of mostly European cars. They even had a Maserati Spyder for $40k.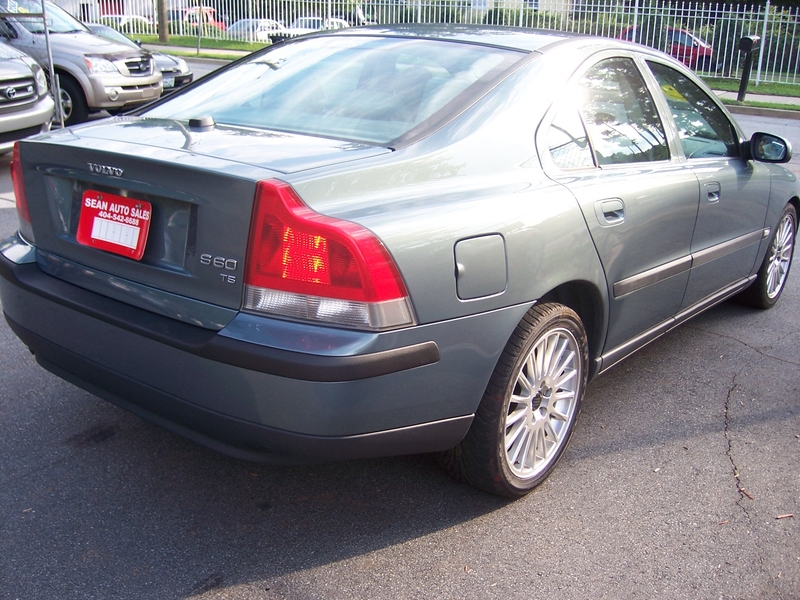 This Volvo, to my surprise, was beautiful. I didnt think I'd like it because I hate the 80s/90s-style black plastic all around the car, but because the paint was a dark green/blue/gray, it all blended in nicely.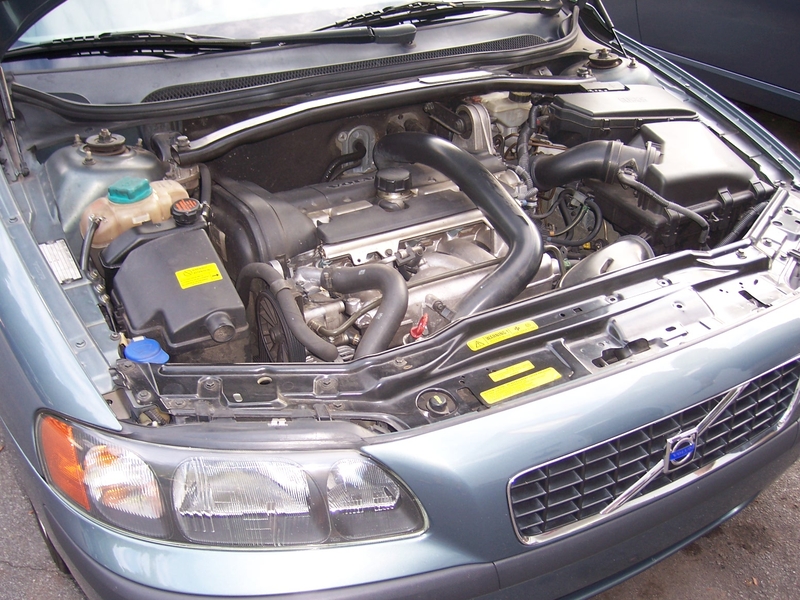 Its a T5 with a 5-cylinder turbo and 5-speed manual. 116k, asking price $5999.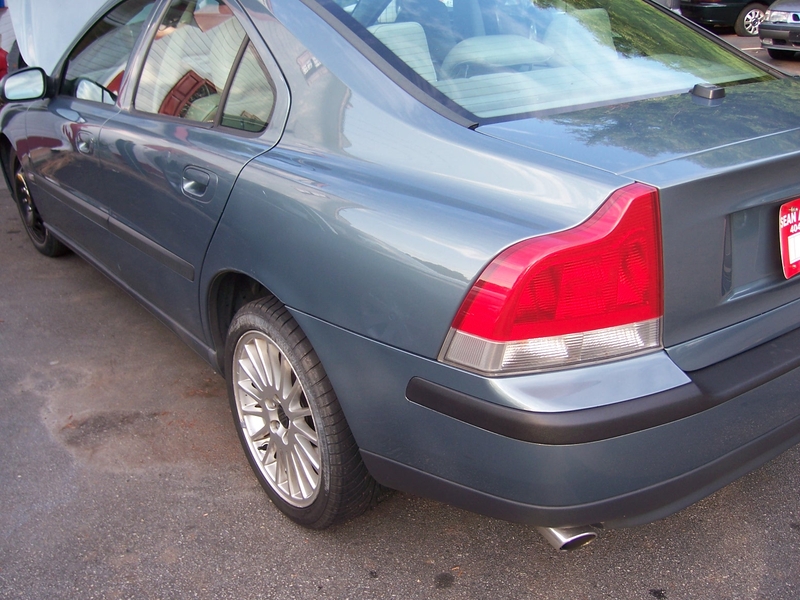 Sharp 17″ wheels.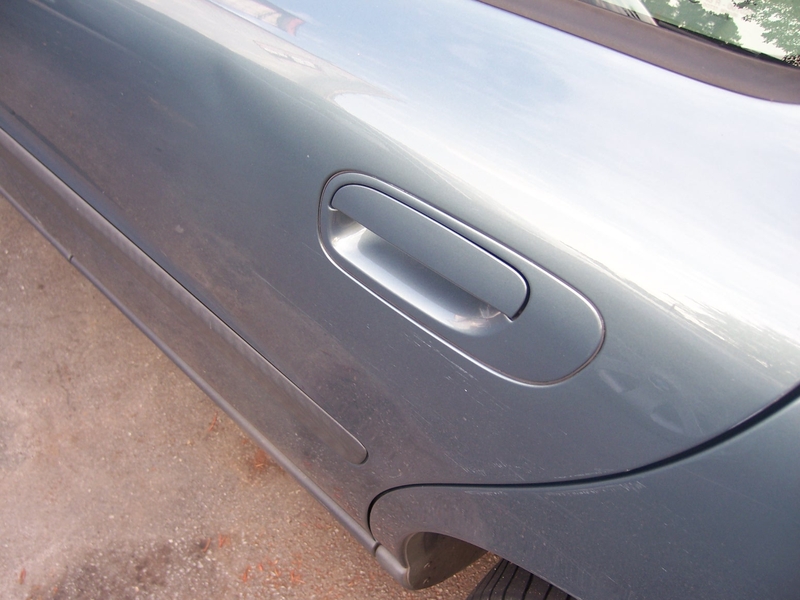 One cosmetic flaw — this scrape and ding on the driver side. One tire was flat, so they took the car to a tire shop and put a new one on for me. Unfortunately, the other three tires are due for replacement.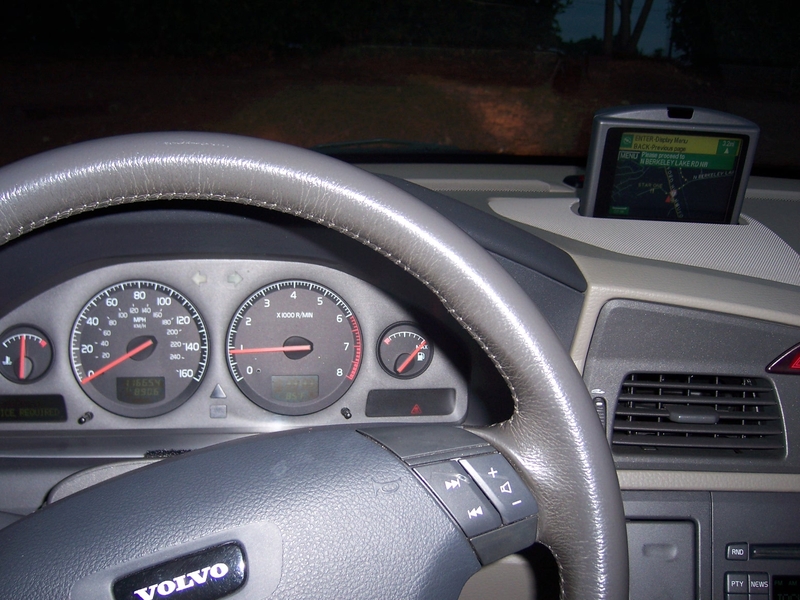 This pop-up nav unit is clever. The controls take some getting used to — there's a Nintendo-style directional pad on the back of the steering wheel.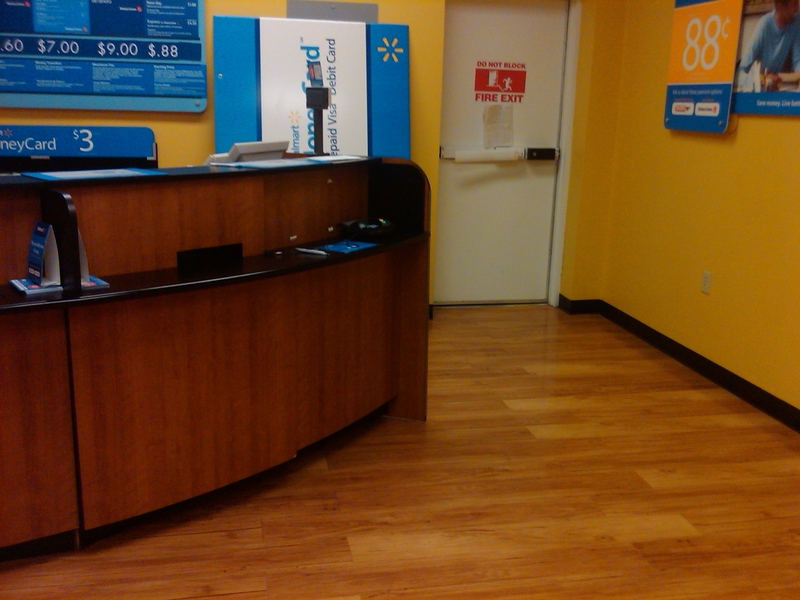 Since they didn't take credit cards, I drove to a Wal-Mart nearby and picked up a $1000 money order to supplement my cash.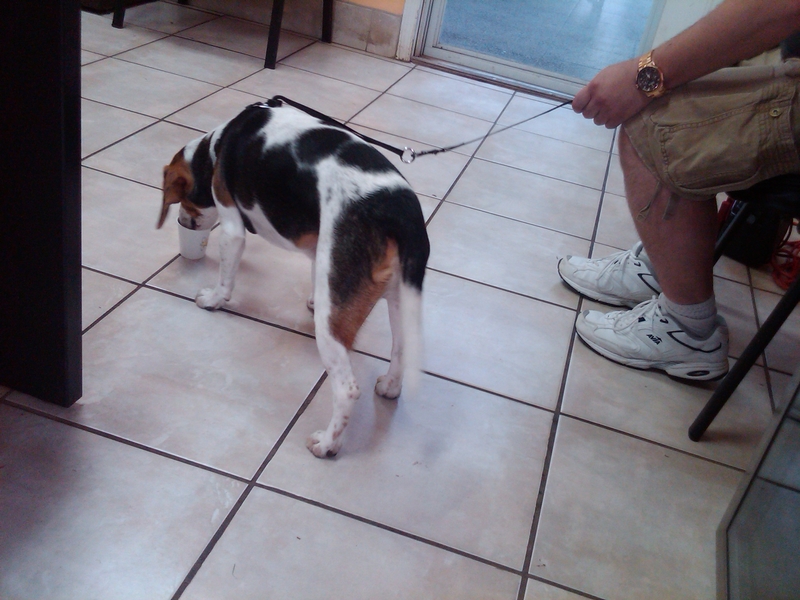 The owner and the salesman were both very friendly people. The guy who owned the place (called Sean Auto Sales) was from Iran. They both owned dogs and offered Newton some water and a treat.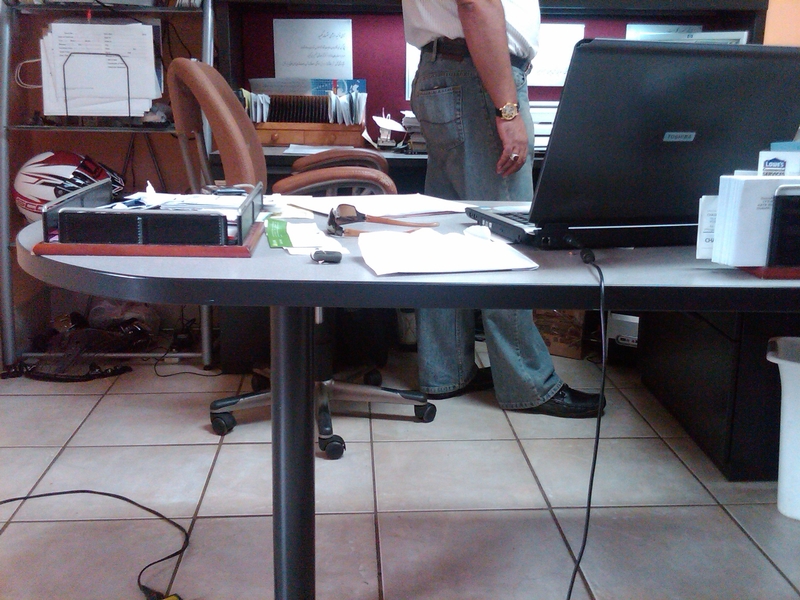 There's the cash and the keys. We did the paperwork, I thanked him for the excellent deal his kindness and was on my way. Whats funny is that when I shared with him my horror story during the test drive, he said, "Let me guess, was the dealer called Atlanta Best?" I LOL'd.
We went back and forth for a while as I tried to get him down to $5,000. He got down to $5700 with the warranty, then $5500 without. I asked for $5300, then pushed for $5250. He said, "Well, $50 isn't going to make you or me rich." He had a point. We shook hands on $5300 out the door, a price we were both satisfied with.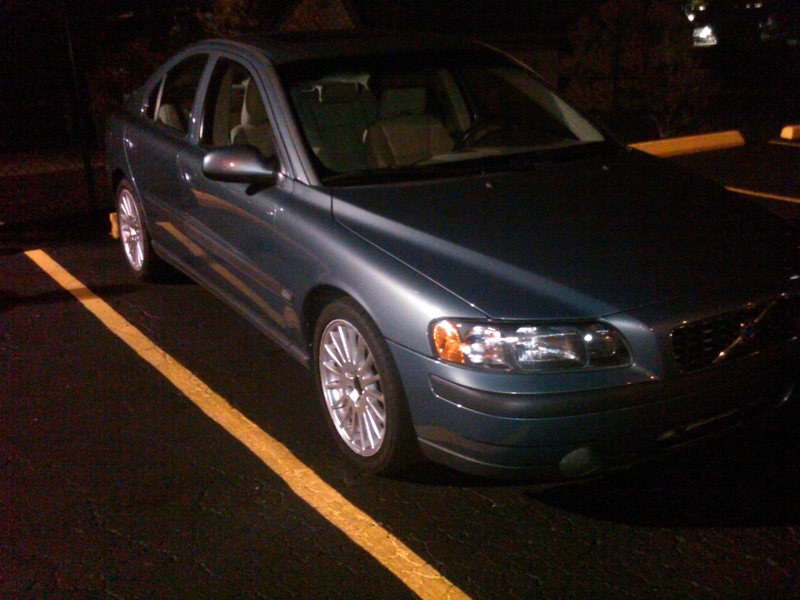 Parked at Motel 6 in Norcross (MUCH nicer than the last location).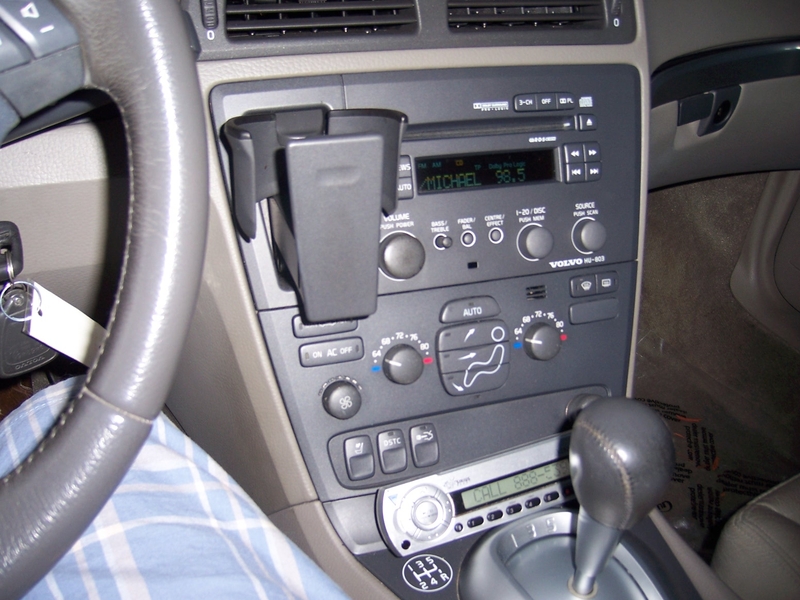 Three cupholders — one in the dash and two in the center console below.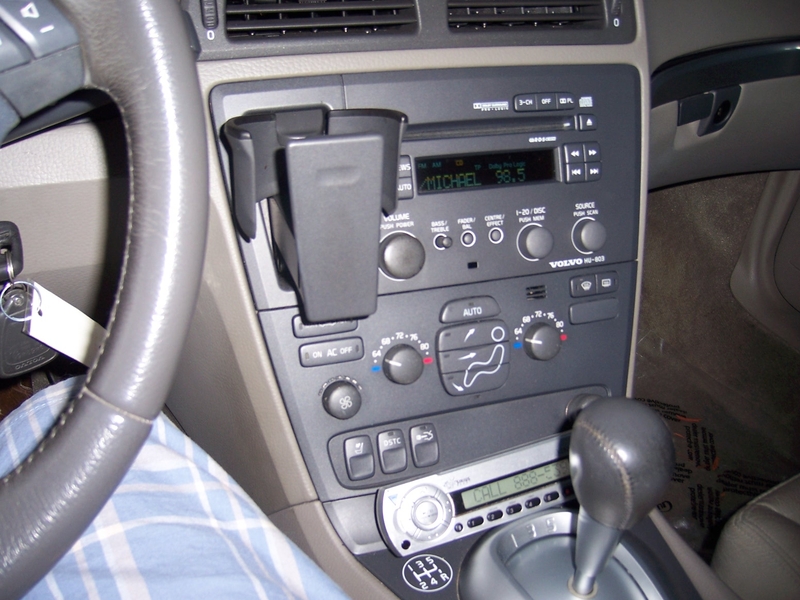 Happy to be out of the Prelude.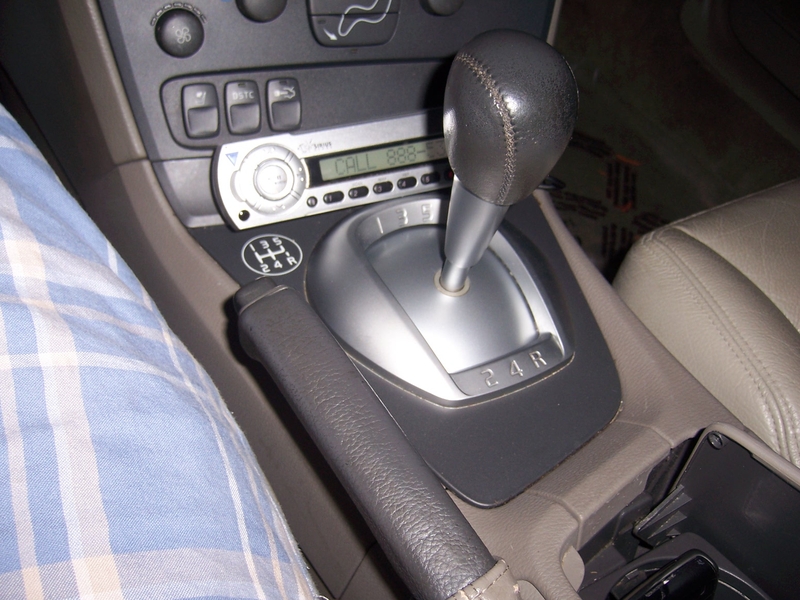 Volvo calls this the "SPACEBALL" shifter, an optional feature. This is the coolest damn thing I've ever seen.
A diagram.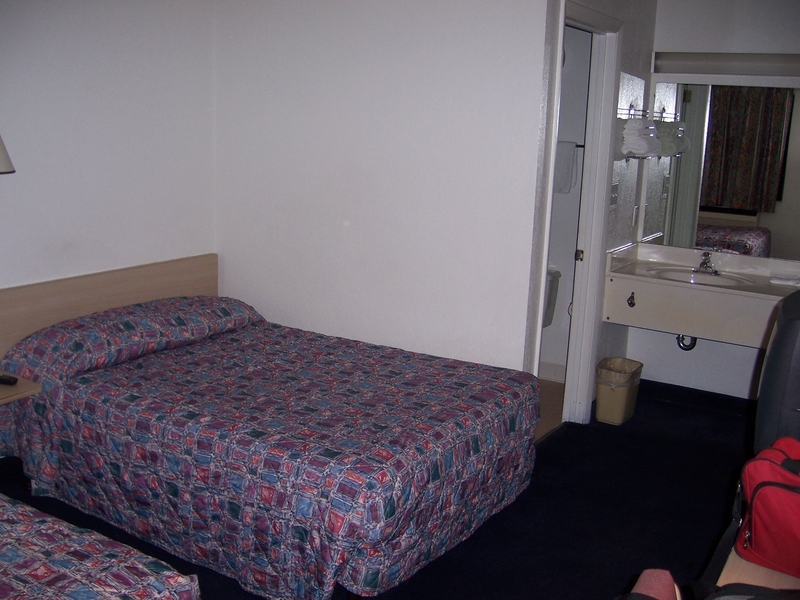 $39.99 Motel 6 in Norcross, much cleaner with functional AC.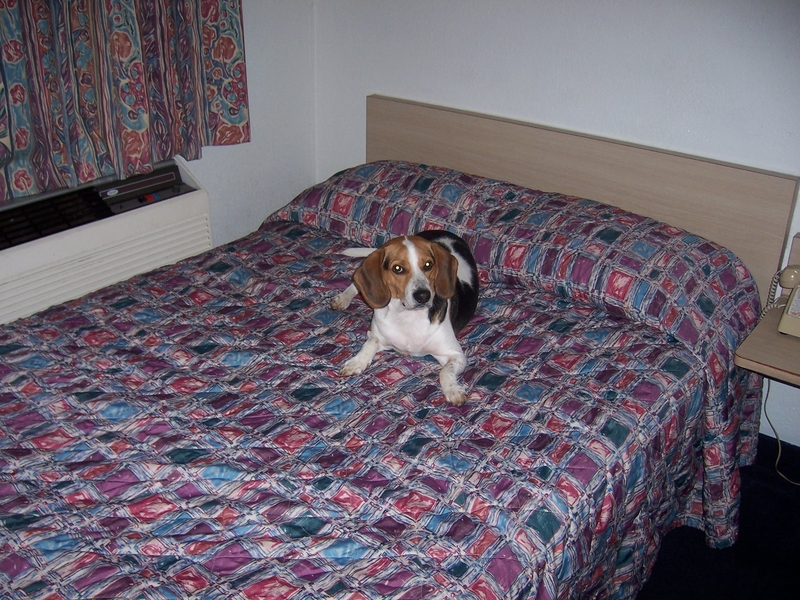 Uhh, you share, dog.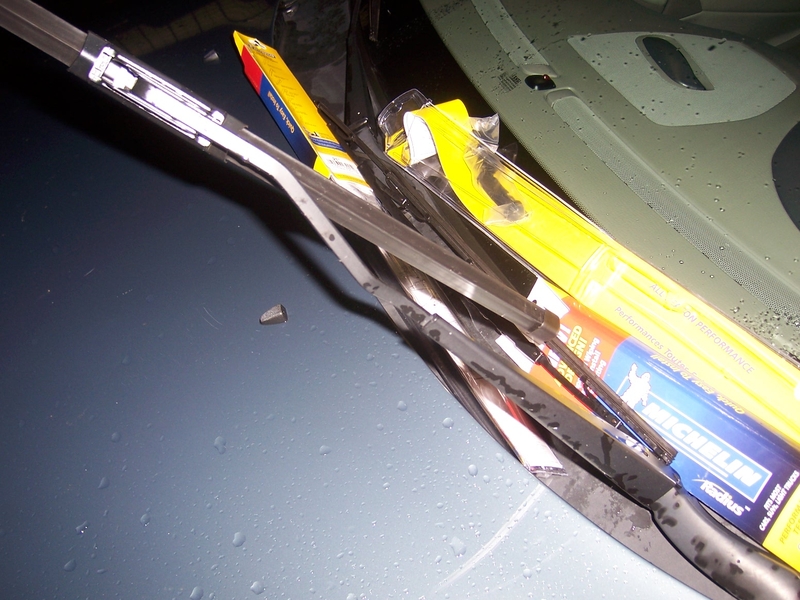 It started raining and I quickly discovered that my wipers were shot, rubber flapping around like a limp d!ck. Stopped at Wal-Mart and picked up some Michelin Radius wipers which work BEAUTIFULLY.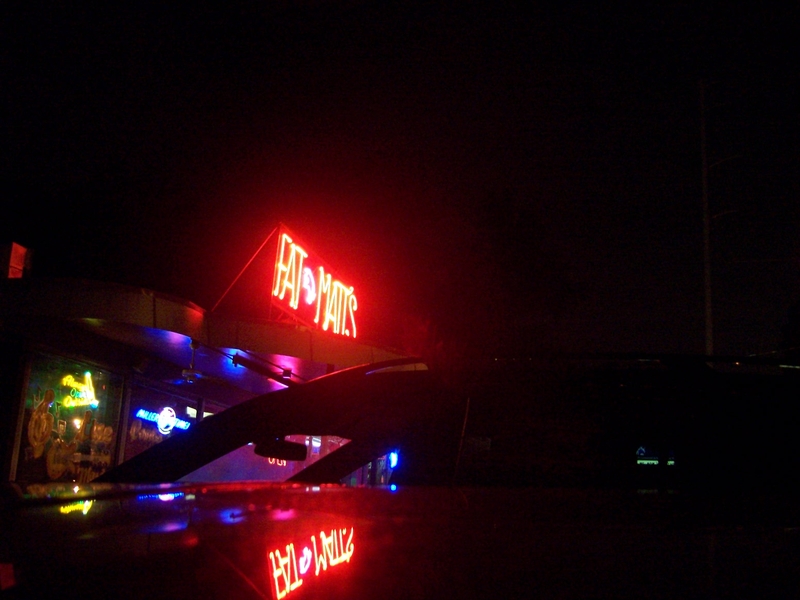 Went to Fat Matt's for ribs. Live blues music, great service, AWESOME RIBS. The location is interesting, surrounded on all sides by strip clubs. Factoid: Fat Matt's was mentioned in the movie "Up In The Air"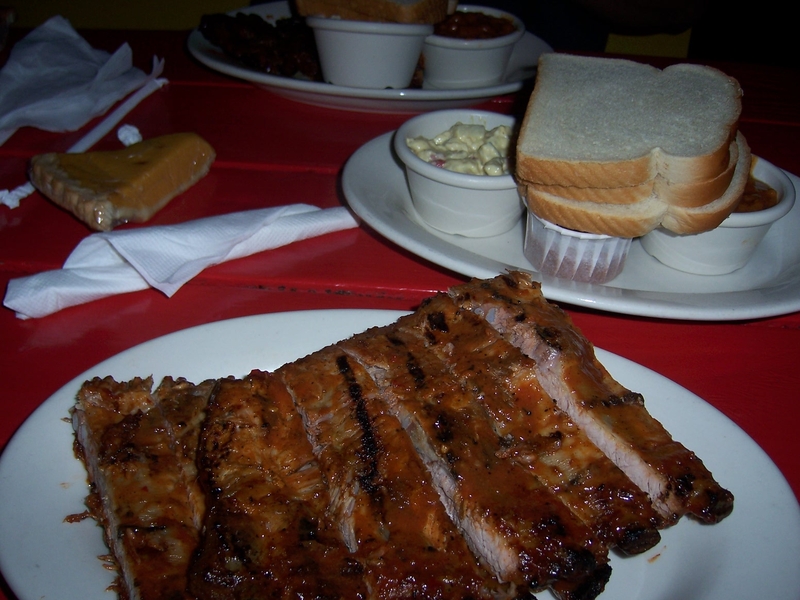 I ordered a full rack with sweet potato pie, potato salad, and beans.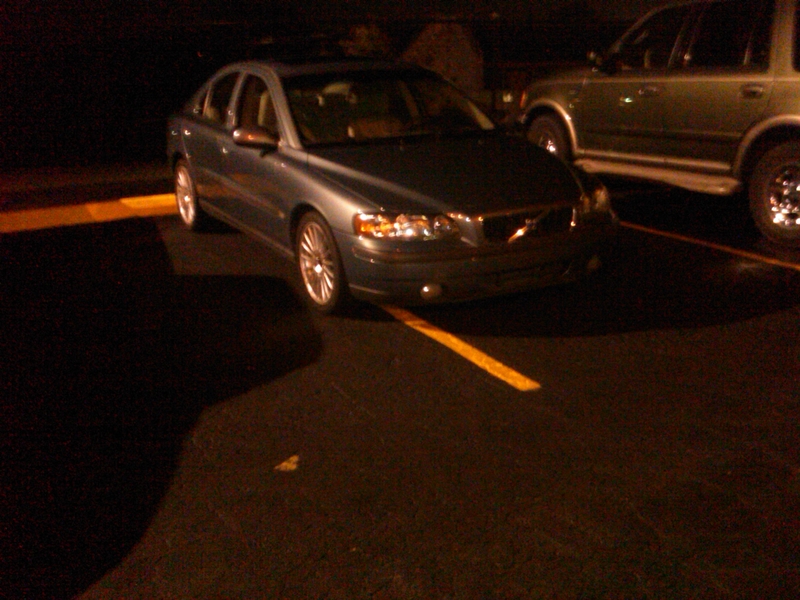 This whole parking thing is foreign to me.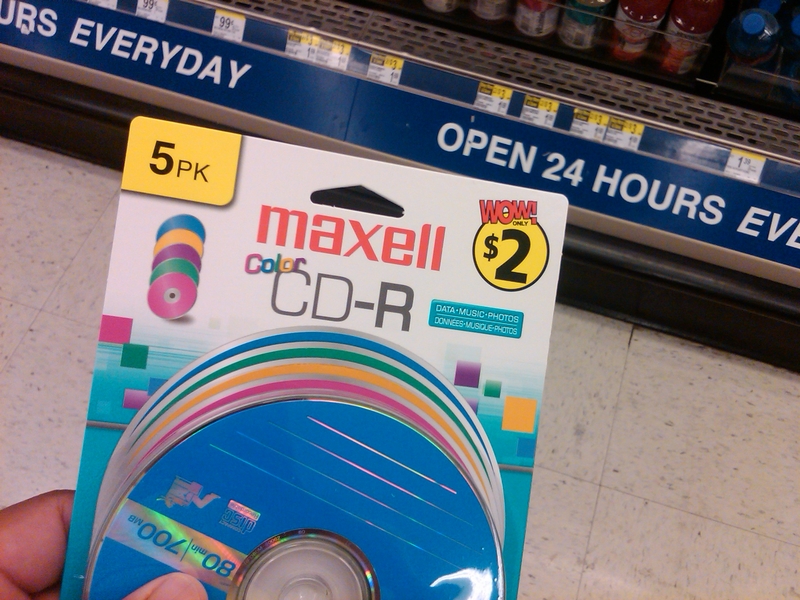 Went to Walgreens to pick up some CDs. I didn't know until reading the manual that I had a 4-disc changer.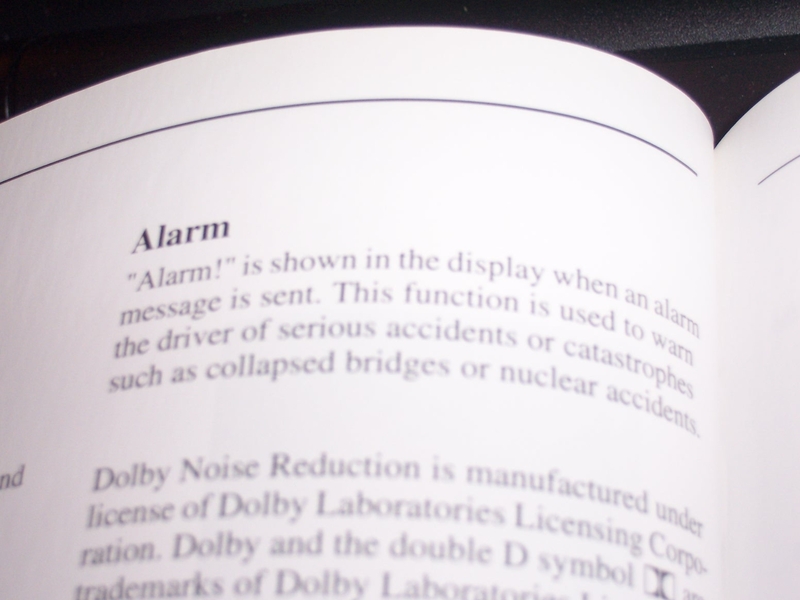 Got back to the hotel with a full stomach and read through my owners manual. Volvo owners tend to be paranoid about safety, which apparently includes nuclear disasters.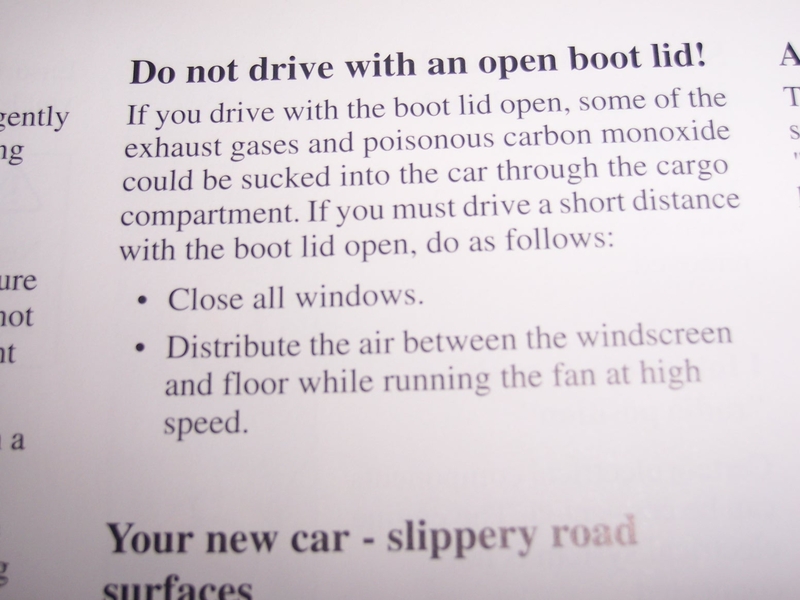 OH REALLY? GREAT ADVICE.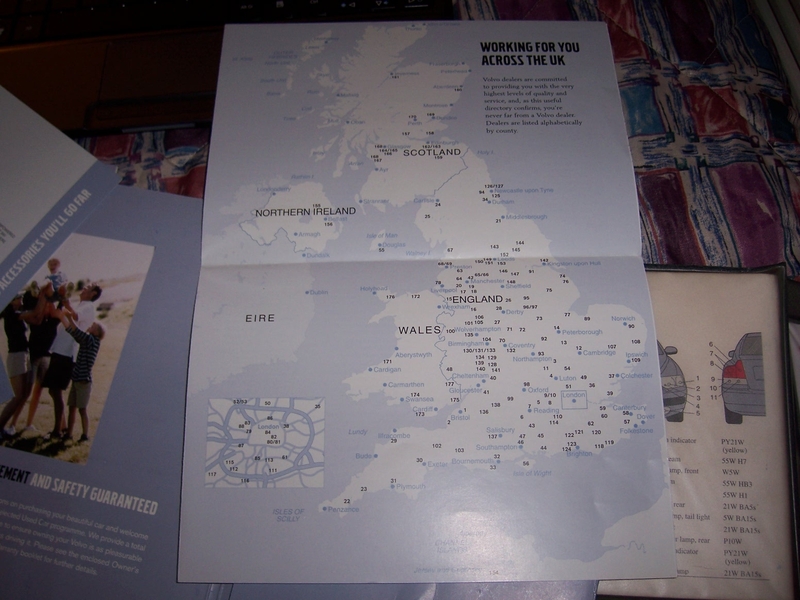 For some reason, the owners manual had dealer info for the UK.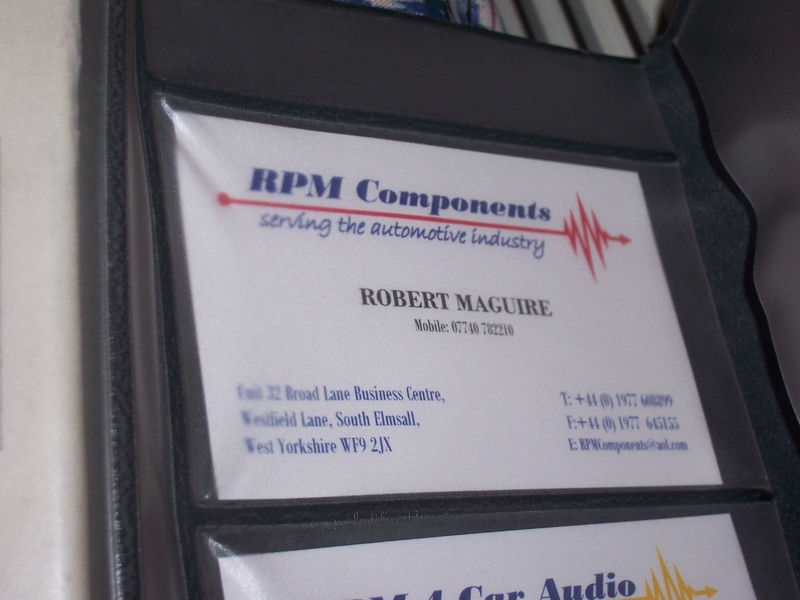 This business card from West Yorkshire was in there, inexplicably. Did this car spend some of its life in the United Kingdom?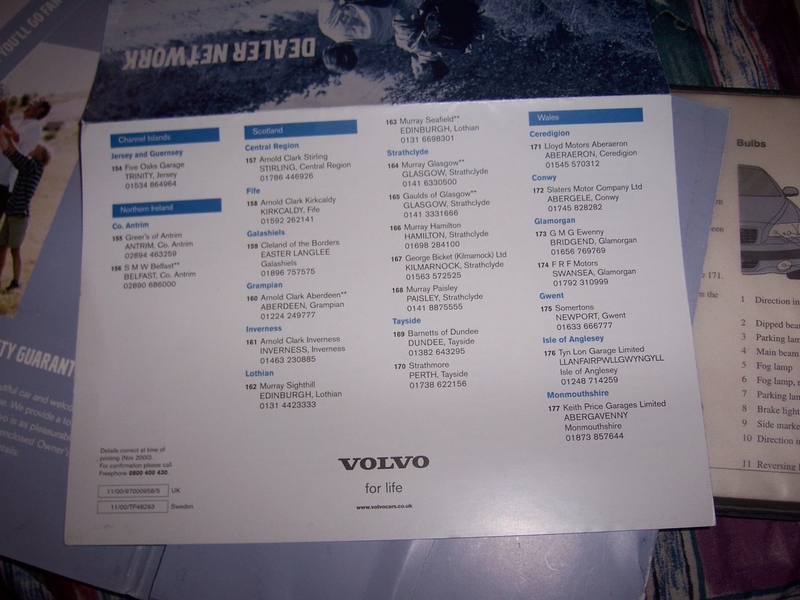 List of UK dealers.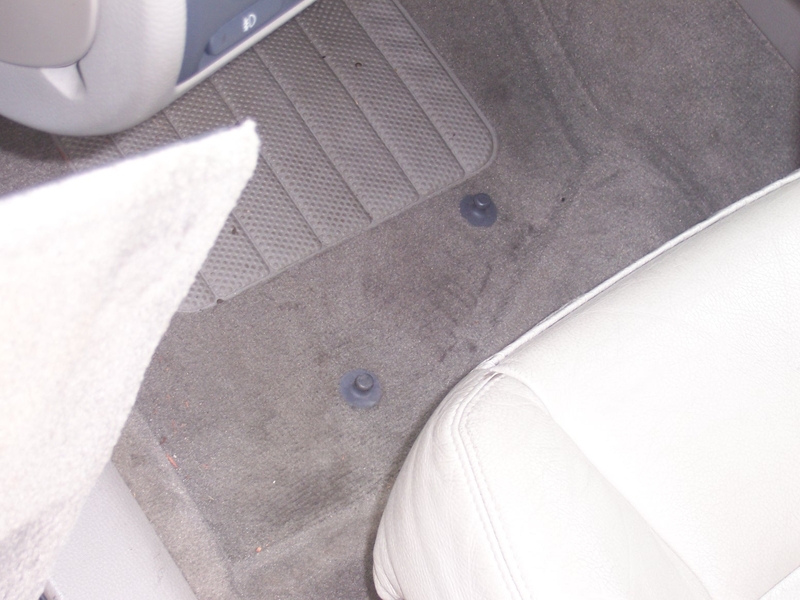 The floor mats (which came in the trunk) have large pegs for mounting. Toyota should take note.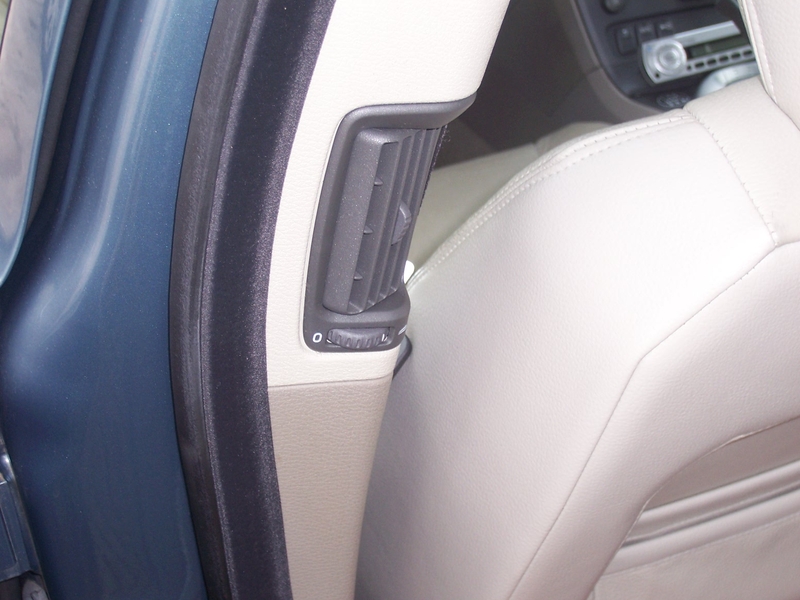 Neat little vents in the B-pillar for back seat passengers. Unfortunately, something in this area of the car was rattling and I couldnt figure out what it was.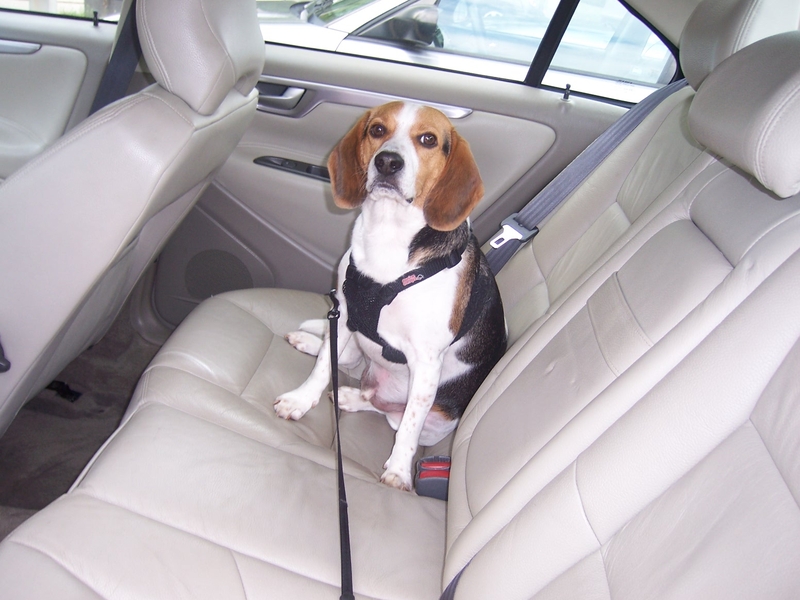 Roomy.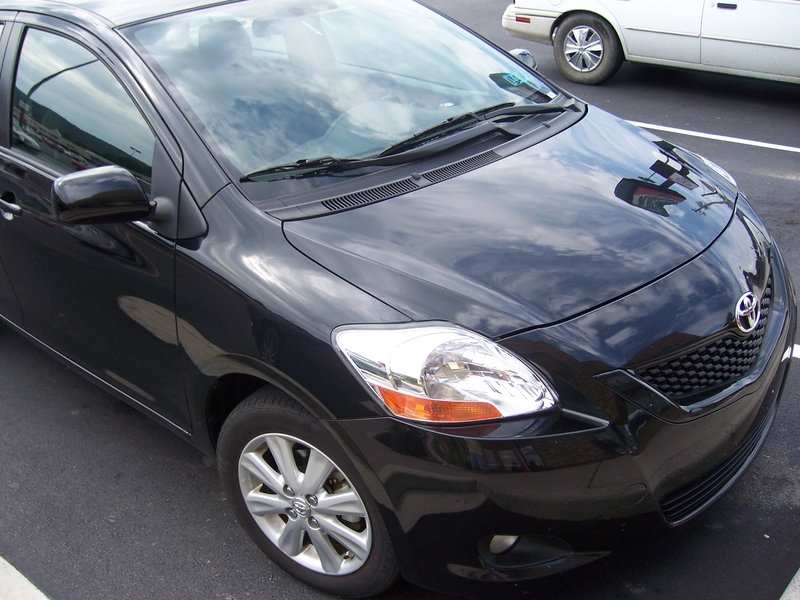 Met up with Austin (ga_etc on Caddy forum) in Dalton GA. He arrived in his aunt's horrible rental car, a Yaris.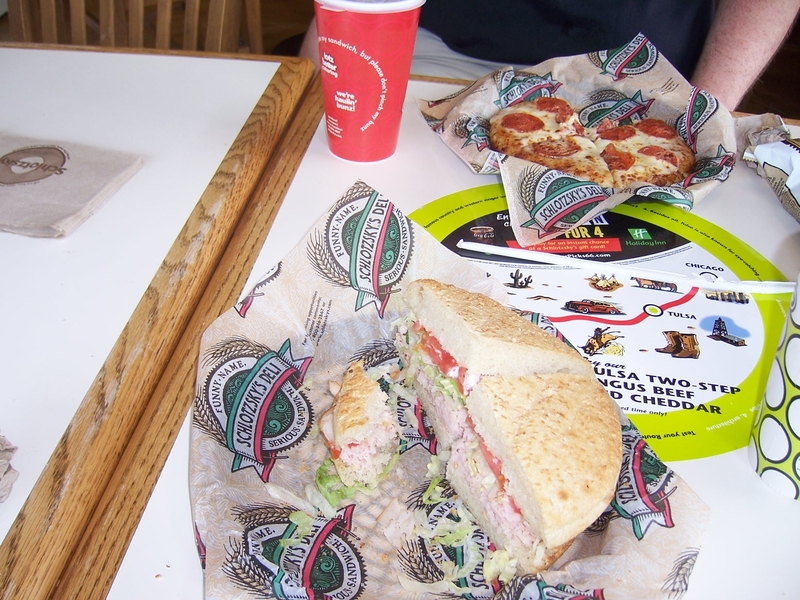 I MISS SCHLOTZSKY'S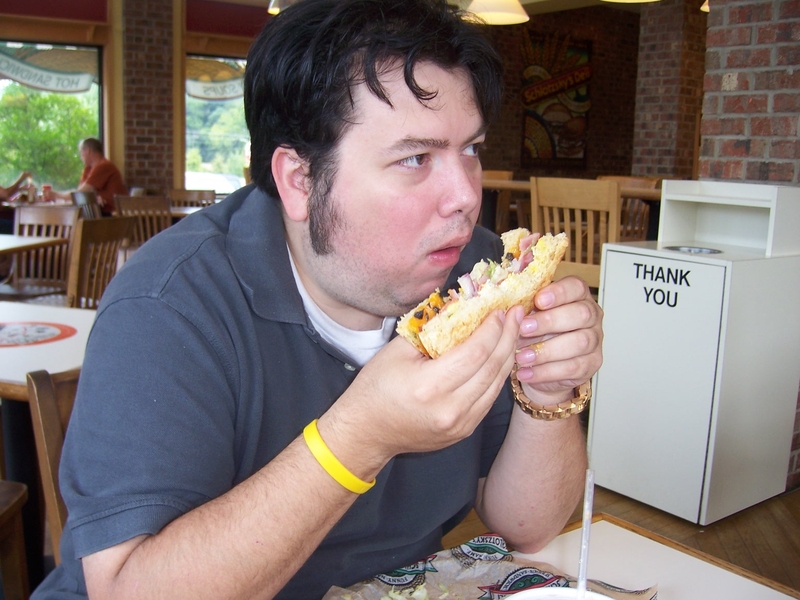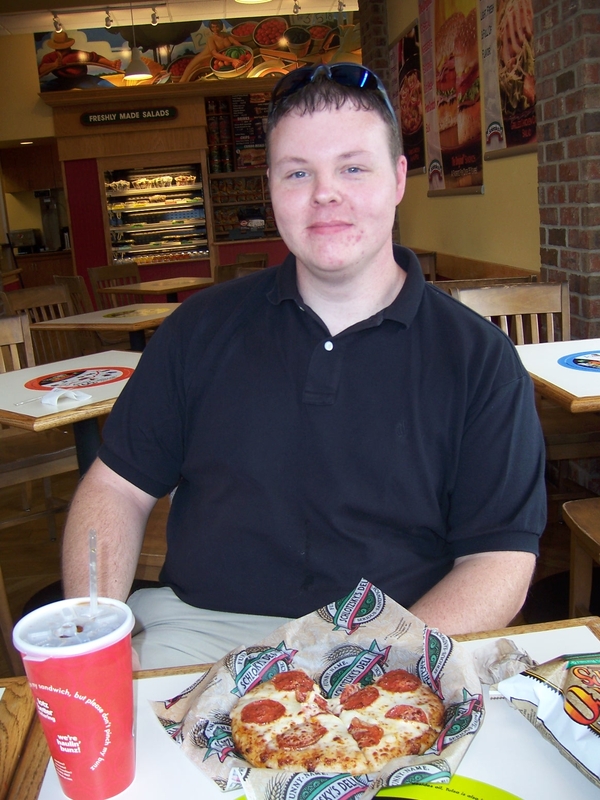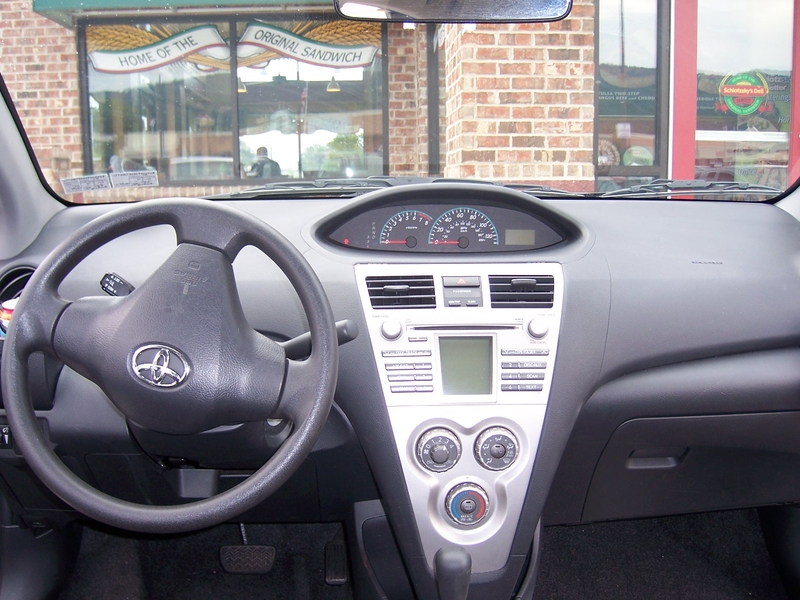 Ugh, center gauge pod.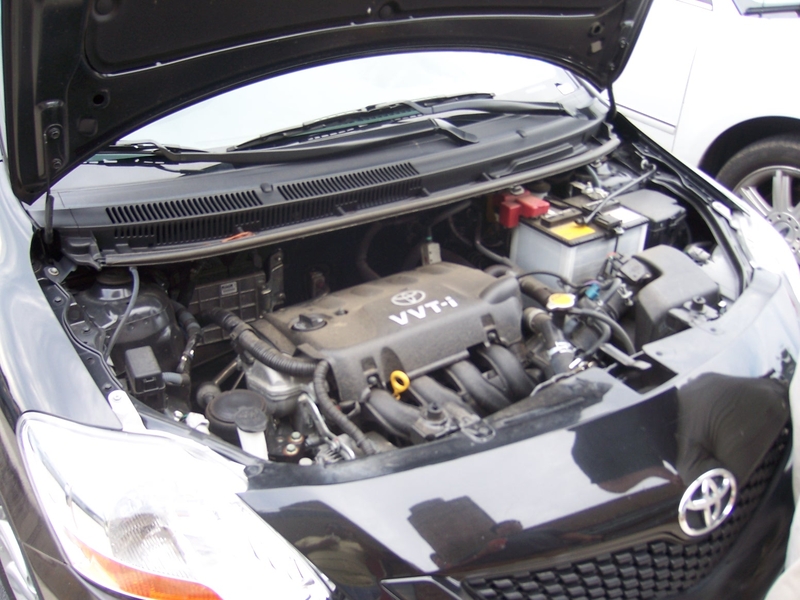 I dont understand how a car almost as TALL as me can have so little head room! I sat in the back and my head was touching the roof — I'm 5'9″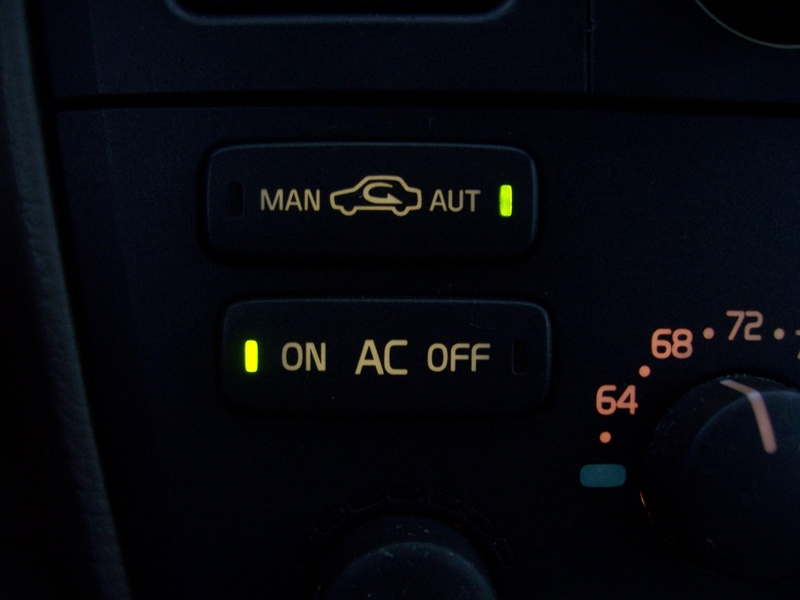 Cool feature — When the car detects odors or pollutants in the air, it automatically switches to recirculate. I didnt pay attention to the button, but I didnt smell anything foul on my drive home so it must have worked.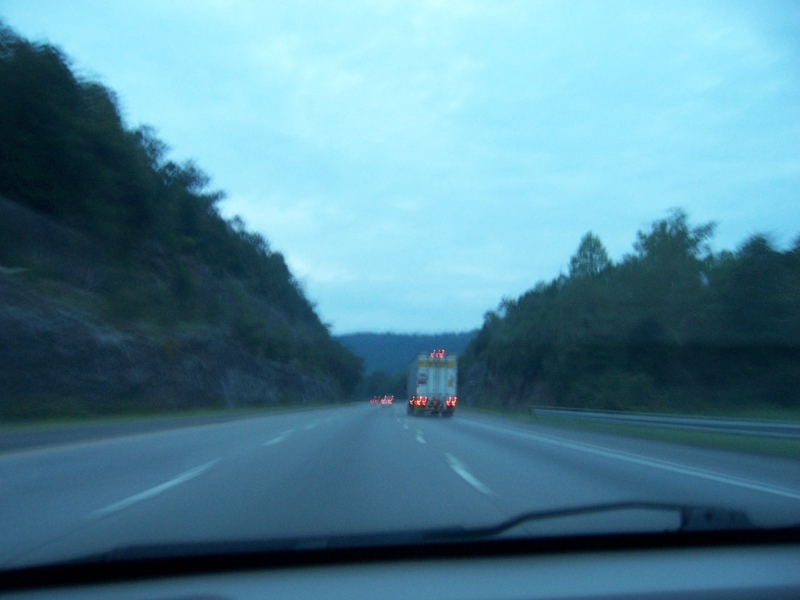 Leaving Chattanooga, climbing some hills.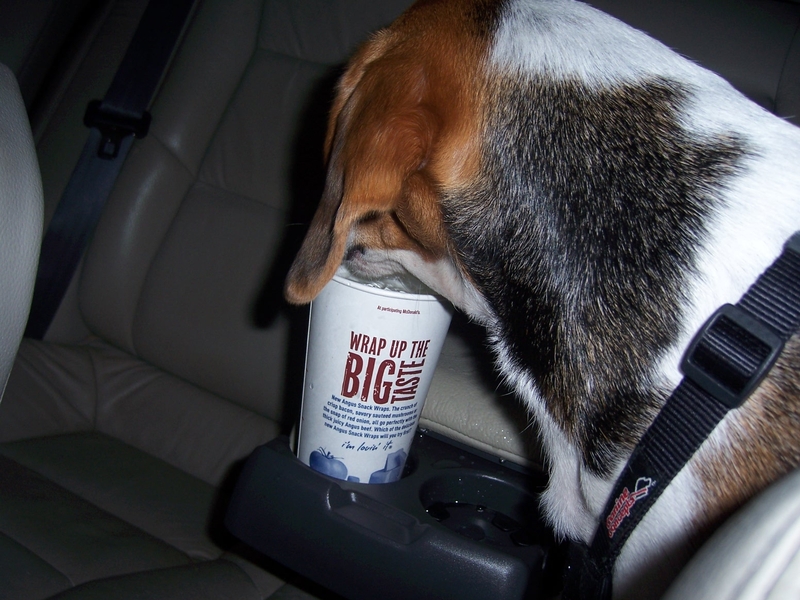 Dog looked thirsty. Got him some water.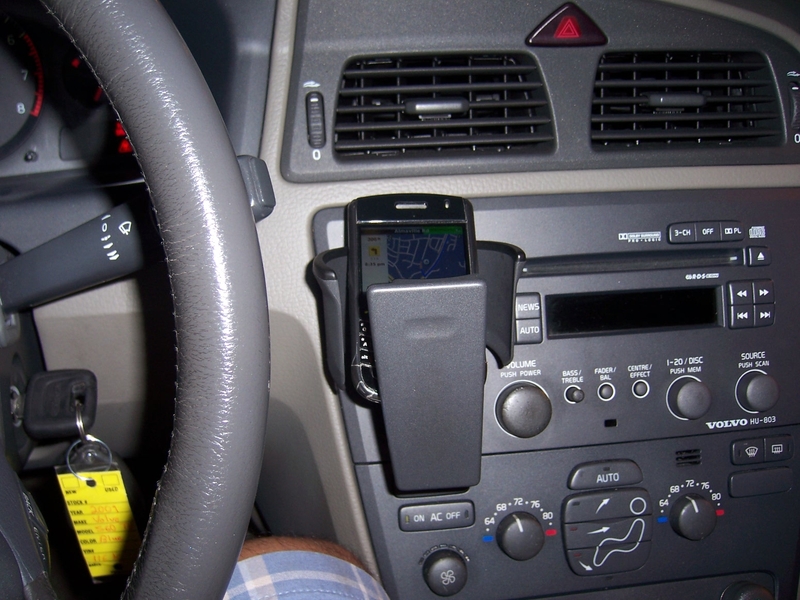 Unfortunately, the car only came with the nav CD for the southeast, so I used my phone to find things. I also have no idea where the nav CD drive is installed. I didn't even know what model year the car was when I bought it. I took it for a brief spin, felt the turbo throw me back in my seat, and said "OKAY IM SOLD." For such an impulsive decision, it sure is practical.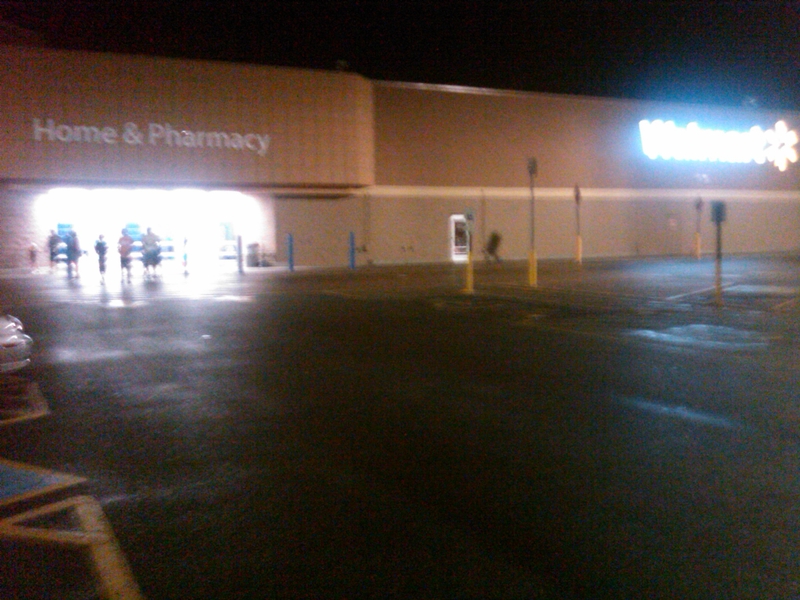 Stopped at the Wal-Mart in Smyrna TN just across from the big Nissan complex.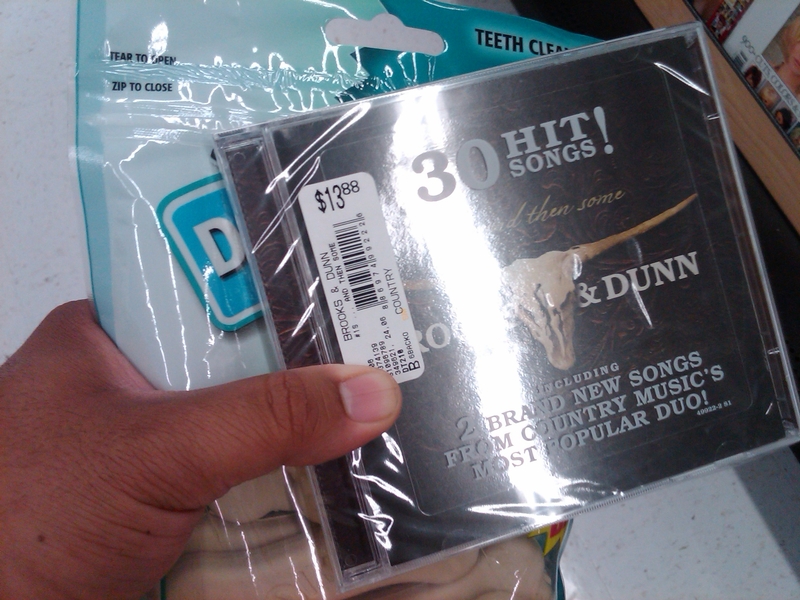 Stocked up on dog treats and music. Unfortunately, the CDs in this 2-disc set were poorly manufactured. Tracks 2-5 skipped badly. >:(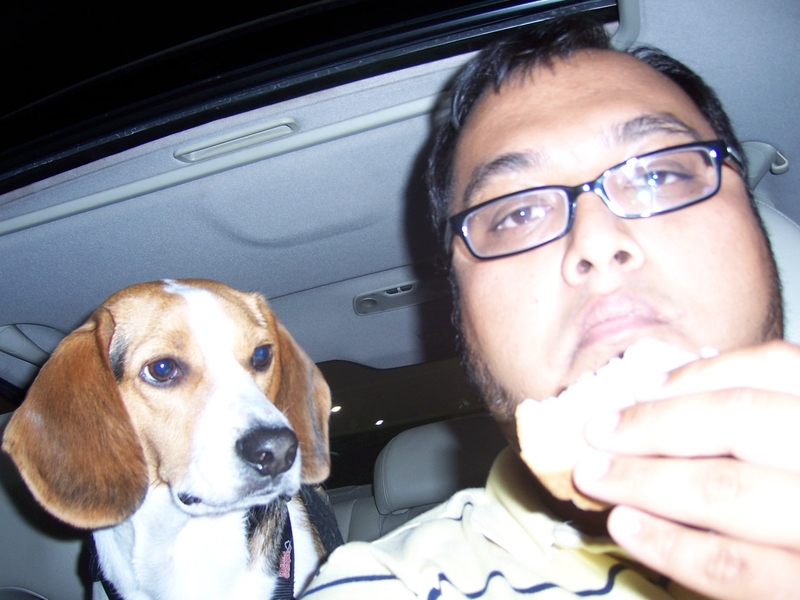 Stopped at a gas station in Illinois.
"I can has sandwich?"
'NO DOG, YOU CANT. Okay, a little bit.'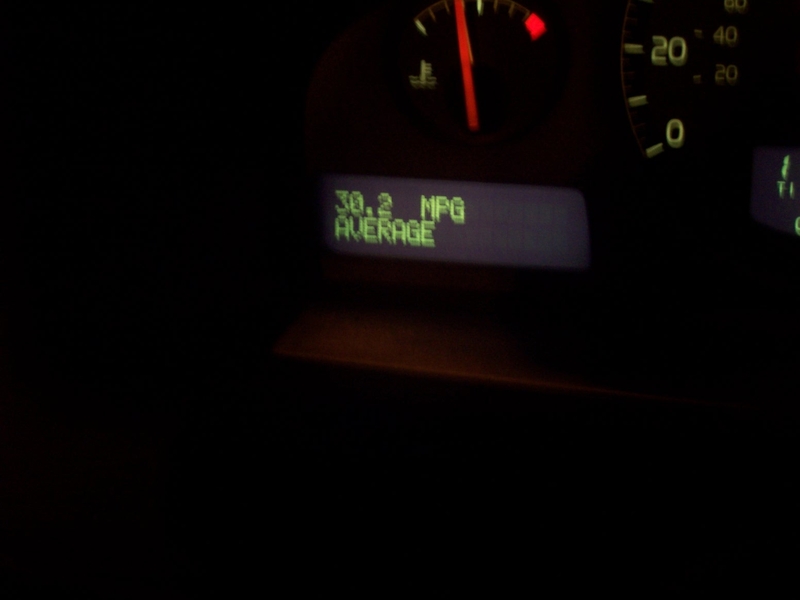 Yes, I seriously got 30mpg on the trip doing 70mph.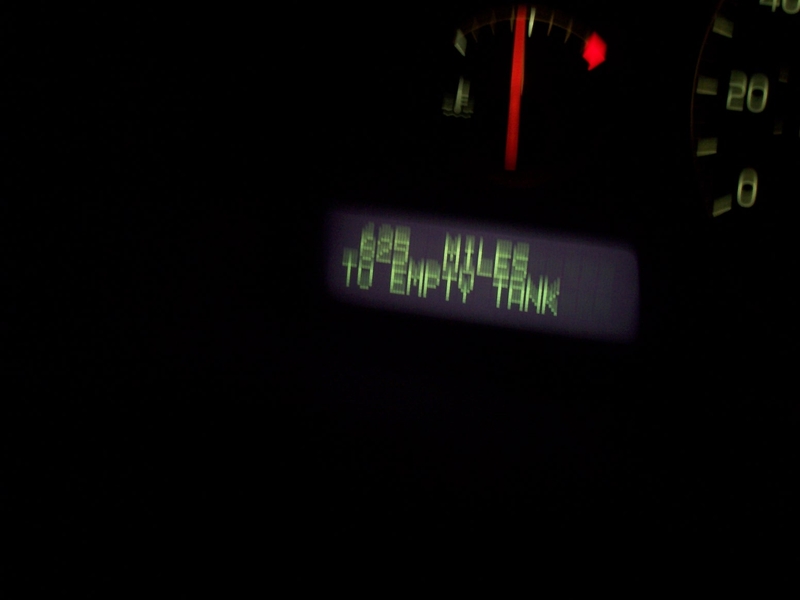 I topped off in Dalton GA and didnt refill until I got home, and even then I still had a quarter tank remaining.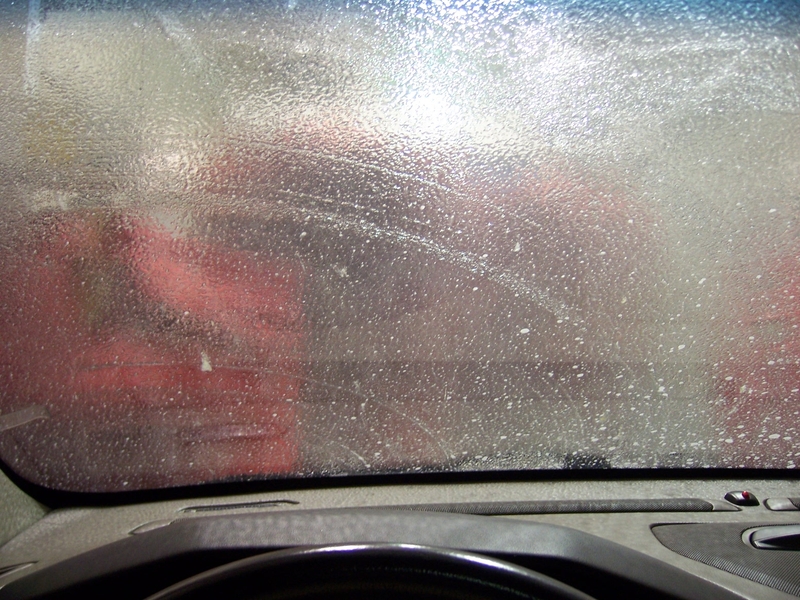 Went for a car wash after getting some gas but the wash bay was closed. The clerk said he couldnt give me a refund without his manager there to override the system and do it. Im not sure why the hell the gas pump sold me a car wash if the f***ing car wash wasnt open. He decided to open the wash for me anyway and I thanked him for it.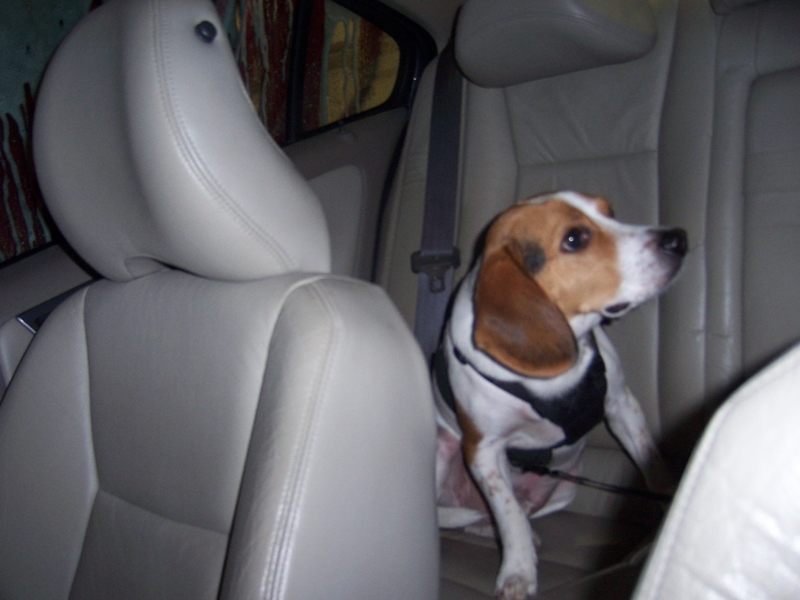 Dog started shaking in fear. He hates rain.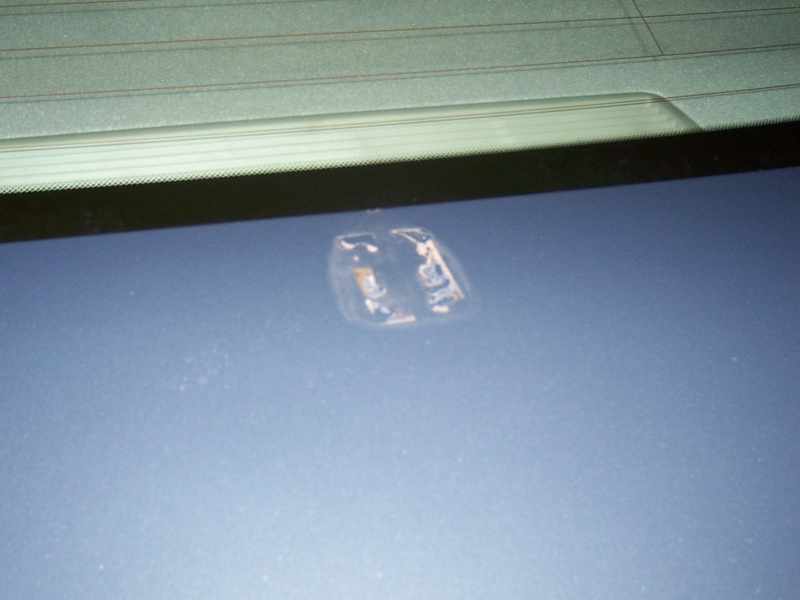 Nasty goo left from where the Sirius satellite antenna was. I'll have to remove this tomorrow.
It was superbly comfortable, quiet, and efficient on the drive home. The dolby pro logic sound system is incredible. I still miss the Lincoln (maybe not that particular one), but I'm very pleased with what I got. What's also nice is that the guy who works on my Saab, Kurt at Absolute Swedish, can work on my Volvo since he does only Swedish vehicles. He's reliable and cheap and does pickup and dropoff service at no charge.
As for the Prelude I drove to Atlanta, its one hell of a car. I'll write up a separate review of that later.
—
Ride: 8/10
Style: 8/10
Powertrain: 9/10
Braking: 7/10
Steering/Handling: 7.5/10
Audio/Accessories: 10/10
Interior: 10/10
Comfort: 10/10
Quality/Reliability: 8/10
Overall Value: 10/10
—
Things to look out for:
If you get an automatic, avoid 2000-2003.
DSTC errors in some models can be fixed for some years by sending the module to an aftermarket repair company like Modulemaster. See Swedespeed and Volvoforums for more details.
If you work on anything electrical yourself, READ THE OWNERS MANUAL FIRST on how to properly disconnect the battery and disengage the computer system. This car uses a MOST bus system seen in a lot of European cars.
The ETM or Electronic Throttle Module has been given an extended ten year warranty Volvo. Your dealer will fix it for free. Mine failed and forced me to limp home and the vehicle would not start the next morning, requiring me to call Sprint Roadside for a tow to the dealer.
Enjoy the ride. 🙂
—
Follow-up:
Because of problems with my left knee, I had a hard time using the somewhat heavy clutch, so I sold the vehicle for $5200.
I ran into some trouble replacing the blower resistor because I failed to remove the battery first and shorted out the blower motor. In addition, by removing the climate control unit I managed to disable the air bag. A visit to Weiss Brentwood Volvo cost me over $700 with parts and labor (the blower is buried underneath the dash). They reset the error for free and replaced by ETM for free (recall), and took care of a tire rubbing issue, also at no cost. It was, by far, the best dealership service I've ever experienced.