Chevy Vegas packed nose-down in railroad cars for shipping
The Chevy Vega started a lasting trend at General Motors: Great ideas with poor execution.
GM sold millions of Vegas from 1970-1977, and most suffered from engine failures, fires, oil consumption, and poor build quality. The few that miraculously continued running were eventually dissolved in light drizzles — body integrity was a major weakness.
The rail cars used for vertical delivery were called "Vert-A-Pac," stacking the cars with their noses pointed at the ground, 15 per side for a total of 30 vehicles per rail car. The Vega was the only automobile ever delivered this way.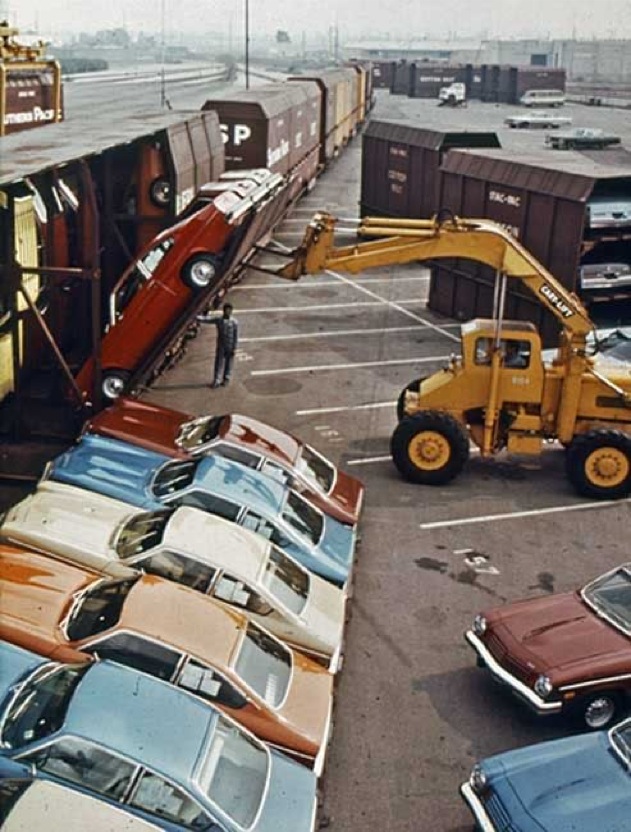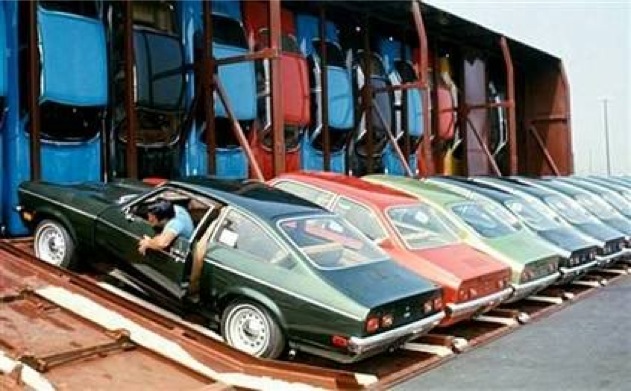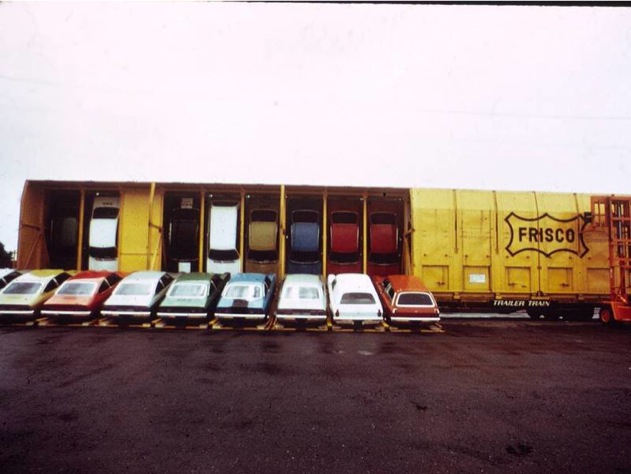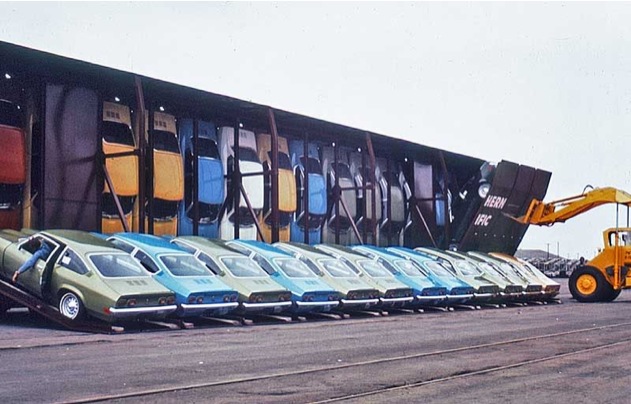 GM was so eager to build these cars and toss them out the door that paint sometimes had drip marks, screws were missing, and dealers were frequently burdened with the task of properly completing or redoing bumper and interior
assembly.
By the way, Atlas makes a Vert-A-Pac rail car for HO scale trains:

Now you can relive the Carter/malaise era through the joy and wonder model railroading. You can even build little towns with gas stations that have cars lined up for several blocks desperately thirsting for fuel. Hooray for the OPEC oil embargo!
Quality reading:
—Falling Star: The Checkered History of the Chevrolet Vega
–Former Vega owners shared their horror stories with US News.
—Cosworth Vega History