Quick Ride: 2001 Saab 9-3 Viggen Convertible
I had a brief lunch meet with a couple local Saab owners this afternoon and got the chance to take a ride in Scott's recently acquired 2001 9-3 Viggen. The Viggen, Swedish for "thunderbolt," is Saab's performance badge, comparable to Volvo's T5 or Mazda's "Mazdaspeed."
The first real Viggen was the Saab 37 Viggen fighter jet from the late 1960s. Sweden and the US government entered a technology sharing agreement that enabled faster, cheaper development and gave Sweden the protection of US forces in the event of a Soviet attack. Unlike the Viggen automobile, which uses a turbocharged 2.3L I4 motor, the fighter jet used a Volvo RM8, which was in turn a modified Pratt and Whitney powerplant.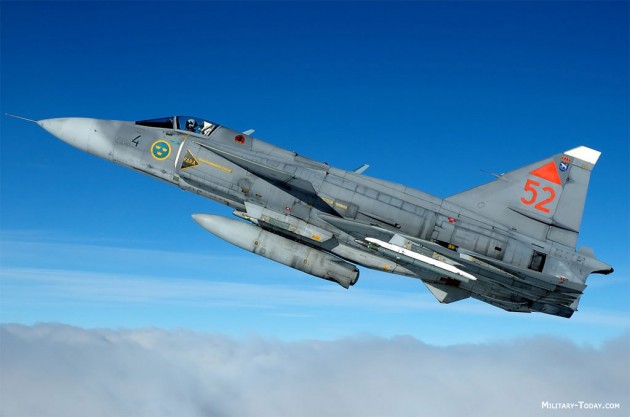 Now fast forward a few decades to 1999, almost a decade after the Cold War ended, when Saab introduced the Viggen series, of which only 764 three-doors, 863 five-doors, and 1,305 convertibles were exported to the US. MSRP ranged from $38995 for the three-door to $44995 for the convertible.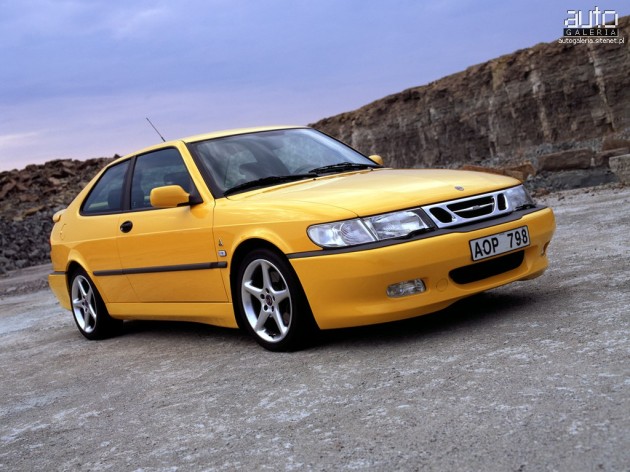 Three-door versions weighed a reasonable 3100 lbs.
Scott's Viggen convertible is powered by Saab's 2.3L B235R turbo I4, with 230hp and 258lb-ft of torque, enough to pull the car from 0-60 in under 6.5 seconds.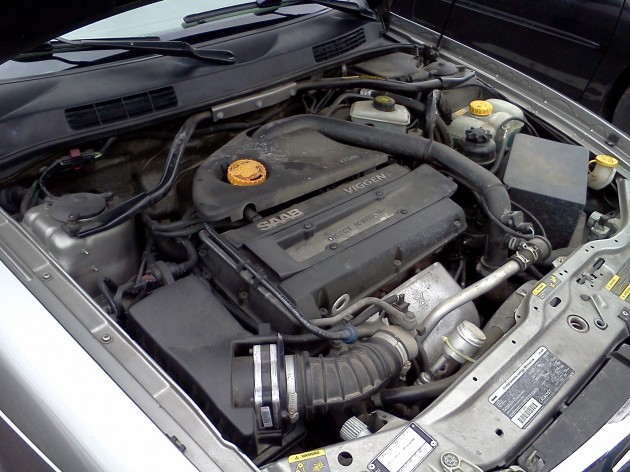 Unlike Saabs built in the Cold War era, the engine is transversely mounted like a standard front-wheel drive car with accessories and belts on the side, as opposed to the classic 900's configuration where the engine is backwards (accessories at the firewall) with the transmission all the way out in front. This makes servicing the car a bit tighter (access is available through the wheel well like most front-drive cars) but improves weight distribution and allows the hood to be shorter and lower for a sportier, sleeker look.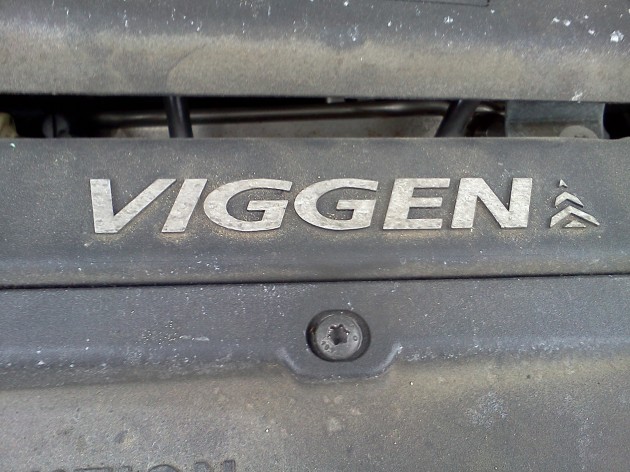 Unfortunately, front wheel drive has limitations. Cadillac and Acura deal with it using throttle and slip control as well as equal length half shafts. The 9-3 Viggen did not receive traction control until 2001, making full-throttle acceleration in the Viggen somewhat comparable to riding a bull. Purists consider it a nuisance, but some find it to be quite thrilling to reign in.
Viggens were equipped with (according to Wikipedia):
Heavy duty clutch and pressure plate
Stiffened and lowered springs
Firmer dampers
Stronger CV joints and driveshafts.
Torque is electronically limited in first gear to 184 lb-ft on up to 258 lb-ft in third gear to manage and maintain traction. The only transmission option was a 5-speed manual, as it ought to be. Some owners have installed steering rack braces to reign in torque steer.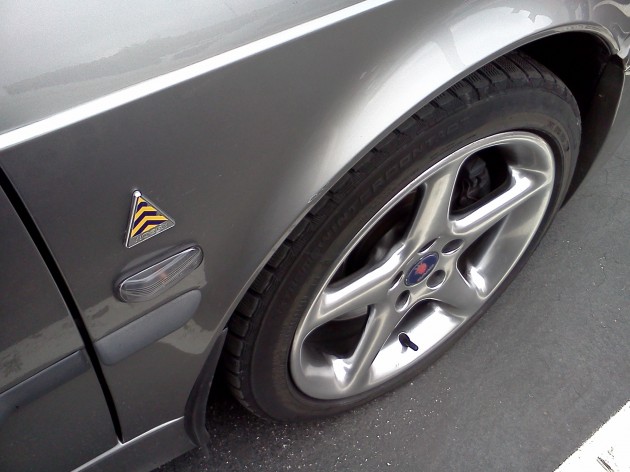 All Viggens came fully loaded with Viggen-specific power leather seats that had the Viggen logo embossed on the seat back, Viggen wheels, Trionic 7 engine management, carbon trim, and Viggen badges on the fenders.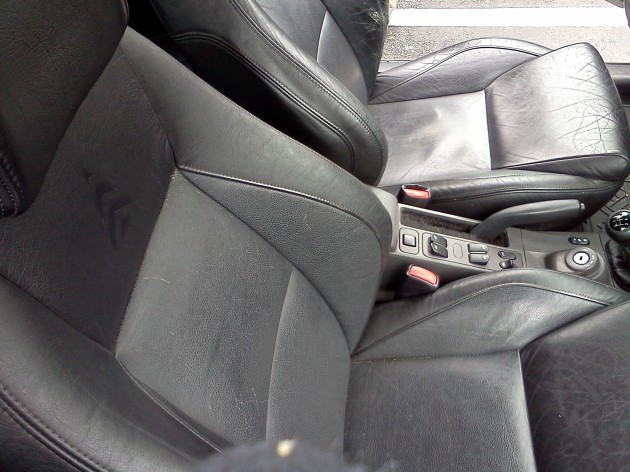 Buyers of brand new Viggens were treated to Saab's Viggen Flight Academy which included two days of driving instruction and dinner with Saab executives.
So, let's talk about the Viggen I rode in today.
Scott was in a hurry to get back to work, but generously took a moment to give Steve and I a spin around the neighborhood. My first impression was that the car smelled different from traditional Saabs, with a pleasing leather scent and less of the glue and vinyl smell in classic 900s like mine. I have to admit, I do prefer the classic odor. The seats were well-bolstered and switchgear looked and felt solid.
Like all 9-3s, the center stack features a computer display with fuel and trip information as well as error messages, a clever slip-out cupholder neatly tucked between the info display and the radio, and a night panel mode that dims all the interior lights for more alert night driving, a feature inspired by Saab aircraft.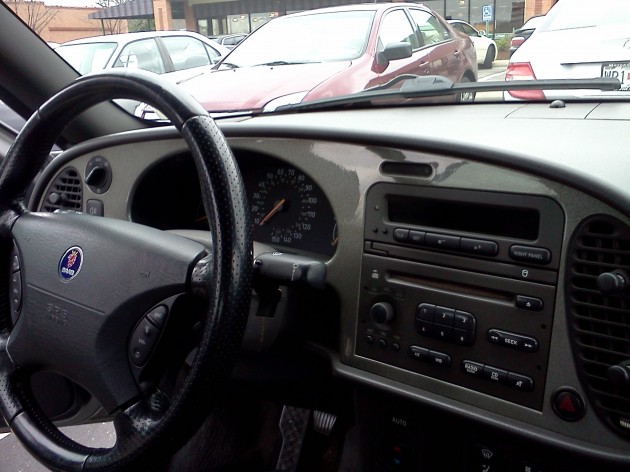 Saab enthusiasts like to piss and moan about how modern Saabs feel cheap compared to their predecessors, and yes, some things don't feel quite the same, like the light plastic door handles that pull outward. On classic Saabs, the exterior door handles are made of metal with a push-lever tucked behind. Opening the door on an old Saab makes a satisfying, chunky sound with a strong "carved from granite" feel.
But this Opel-based 9-3  sounds more refined when you shut the door, closing with a firm and tight thunk rather than a loud clank. The doors feel lighter but have soft stitched leather padding on the panel inserts. Overall, the inside of a 9-3 is similar in refinement and quality to a BMW 3-series.
I sat in the back seat and enjoyed reasonable space, much more space and comfort than I had in my 2004 BMW 3-series convertible. It was a little bit tighter than my 1991 900 but in exchange you gain modern safety protection, more supportive seats, and a trick roof that automatically hides the soft top under a tonneau cover. Saab and BMW were the only manufacturers in the mid 90s that offered this type of folding roof in the US on a four-seater.
An adaptable space in the trunk allows you to fold a flap create more cargo room when the top is up.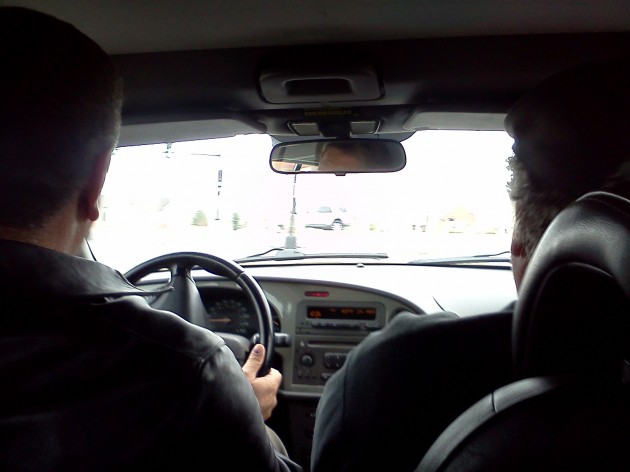 The B235R makes a jet-like whir as the turbo spools, throwing you back in your seat. Unlike my classic 900, there were no noticeable squeaks or rattles and unlike my 3-series, the ride was surprisingly compliant. In terms of ride quality, I'd rank the 9-3 Viggen far above the 900 Turbo and the 900 Turbo a bit above the BMW E46 convertible.
Part of that is due to the BMW's portly 3700lb curb weight, and my BMW was equipped with sport wheels which adversely affected ride quality. The BMW's weight also affects fuel economy, where the Saab has a significant advantage: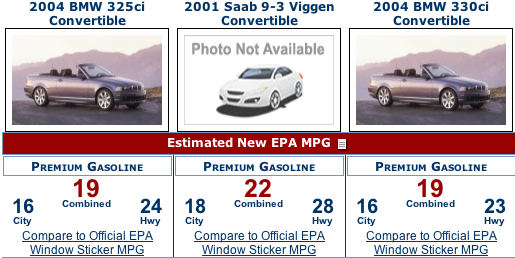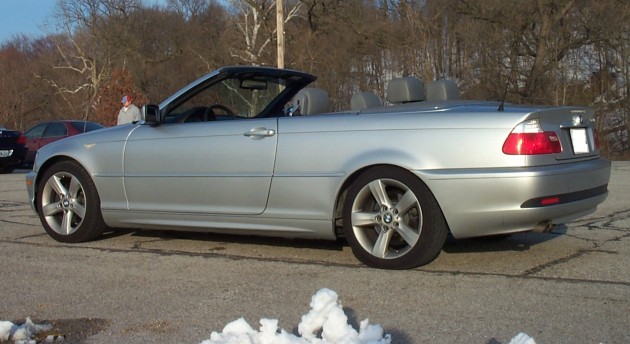 The BMW, at least on paper, has a more rigid chassis, which is in part why it weighs so much more. This particular BMW was totaled after it saved my butt in an accident in 2008.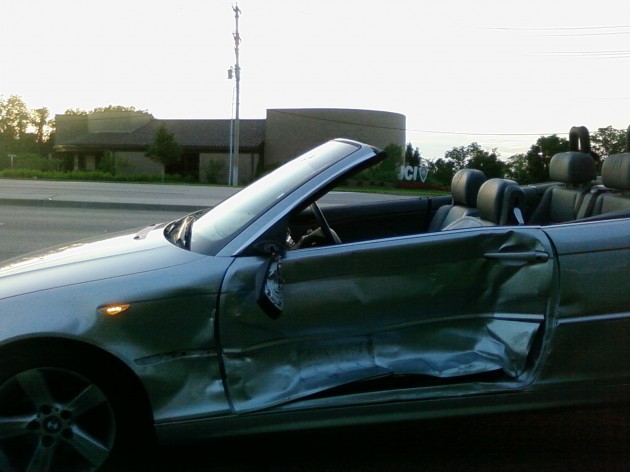 Because I did not drive this Viggen, I can't say whether the 9-3 has more or less cowl shake than the E46, but the Viggen felt dramatically more modern, solid, and secure than my old 900. The difference was night and day.
So, overall…
Its an impressive car and a tremendous value.
I'd choose a Saab Viggen convertible over a topless BMW 325 or 328, but between a Viggen and 330ci, the decision is tough. The BMW offers a richer interior and slightly higher build quality, but everyone seems to drive a BMW convertible. Out here in west St Louis County, they're as common as pickup trucks are in Texas. The Saab 9-3 and 9-3 Viggen have better transmissions, automatic or manual, with a lighter clutch and smoother action.
Character counts for me more than most, so I'd probably pick the rare and unique Viggen if all else was equal. However, in reality, the ubiquity of 3-series BMWs means it is more likely that I would find an E46 convertible in the price and condition I wanted.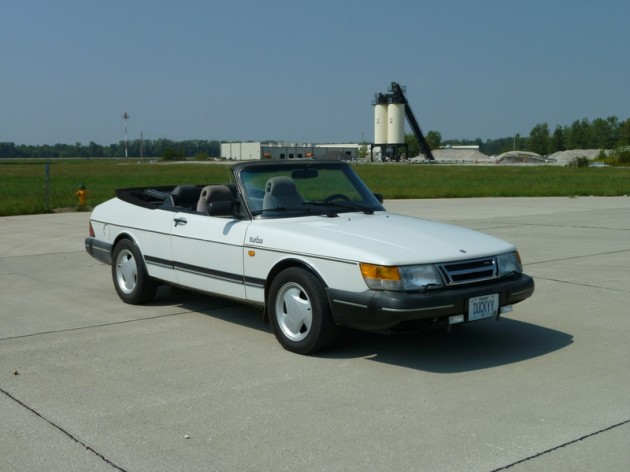 And it would be very, very difficult to convince me to trade or sell my cheerfully clunky old 900 for anything. Did I mention that character counts? [I'm also $7000 into it.] Scott bought his Viggen after his classic 900 (a white convertible like mine) was damaged in an accident, and that's probably what it would take for me to make the switch.

Fast Tube by Casper

Fast Tube by Casper
Steve's red 1990 900 SPG, a sharp little machine. You may have seen the article on the SPG in Hemmings.