Some Light Upholstery
After more than two decades, the front and rear panel inserts on my Saab 900 were beginning to show their age. I also hate grey. The fronts were changed to black vinyl in 2010 but I never got around to taking care of the rear speaker grilles until tonight.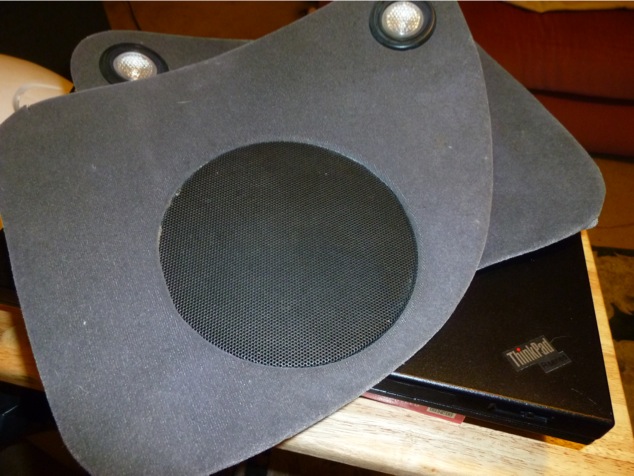 They looked fine but the fuzzy material is quite dated.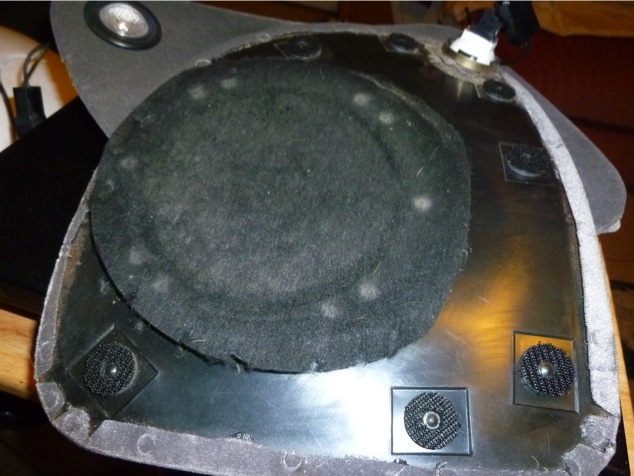 They're held on by simple velcro. I assumed one of my speakers was blown but discovered that the black fabric covering the speaker grilles had come partially unglued, causing a fluttering noise at certain frequencies.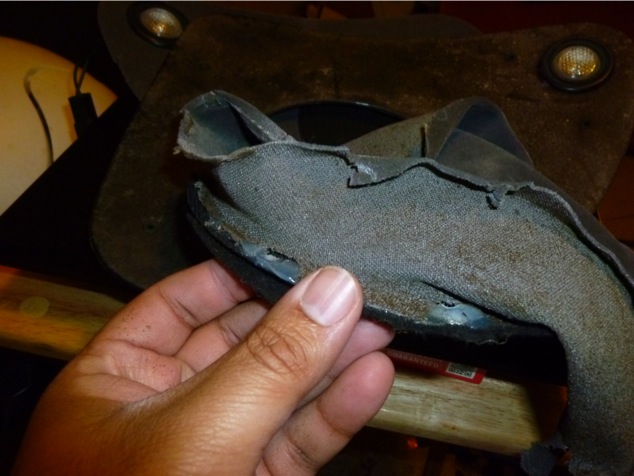 Twenty years of dust coated the plastic which ended up all over my desk. I ripped off the old fabric and peeled off the glue.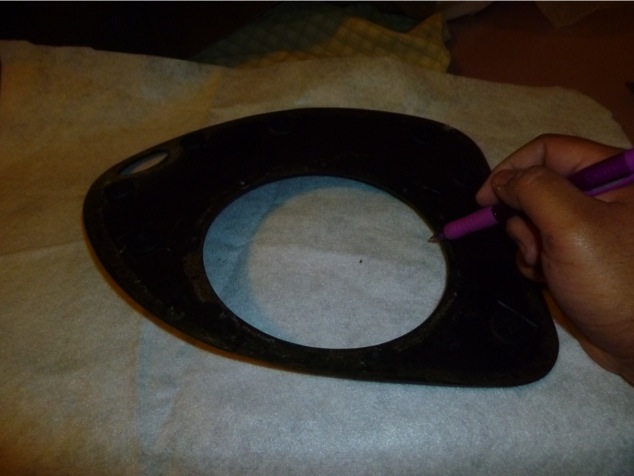 I traced the speaker grille opening over the back side of a large vinyl sheet. I cut out a hole leaving half an inch from the outside edge of the tracing.
Then, I cut slats about a half inch apart, which would be folded back along the backside of the plastic and glued.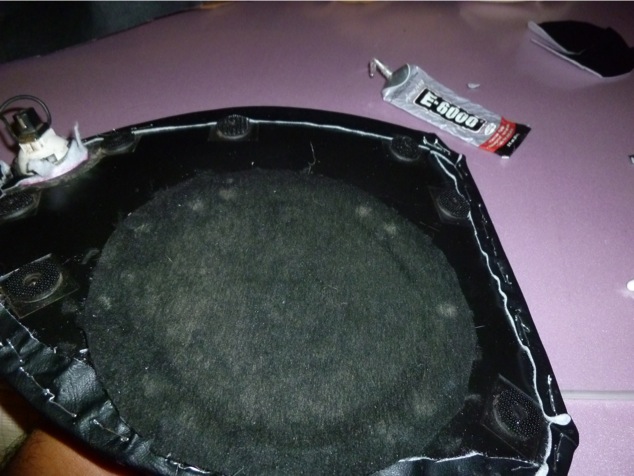 I tried three different adhesives. The upholstery glue took too long to dry, forcing me to use a Swingline stapler to hold the fabric in place.
Epoxy dried too quickly, before I even had time to press the edge of the fabric on to the plastic.
Superglue gel ended up being the most effective, drying quickly, costing the least, and being easiest to apply.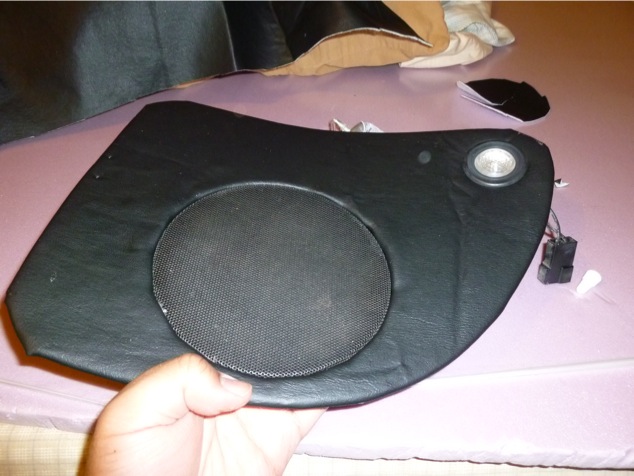 Nice result. The creases in the vinyl should hopefully go away over time, especially as the outdoor temperature rises.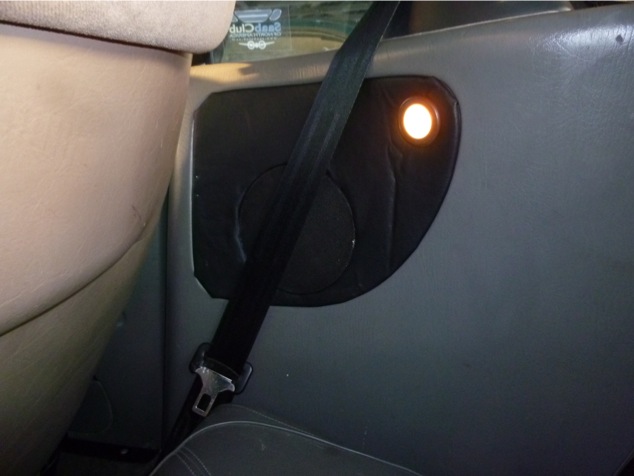 Installed. Not great, especially because the corners are a bit crude, but it works. For the front I used padding material since its where my arm rests against the door.
Total cost:
$10