Survival: Driving in Detroit
I took the plunge and moved to Detroit.
Arriving in a state of joblessness after closing two businesses and quitting a couple IT gigs, I found myself with ample free time, free to roam the metro area at my leisure. I wound through the wooded areas of Rochester Hills and West Bloomfield, cruised the shore through the Grosse Pointes, and endured Detroit's most blighted urban neighborhoods.
And as an outsider, I noticed a few things:
The roads are terrible, a series of patches and potholes, a product of brutal winters, costly construction, and inadequate funding. The public recently voted down a constitutional amendment that would have raised gas taxes with the promise of resurfacing the pavement.
Justifiably skeptical of the state, Michigan motorists believe they pay too much in gas taxes (compared to most states, they do) and that revenues raised would be used for other expenses. However, because the gas tax has not increased since 1994, the inflation-adjusted amount of the tax has actually declined significantly.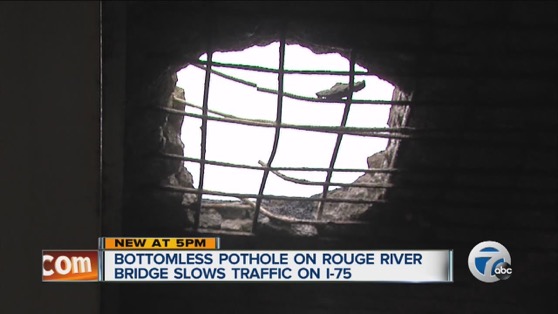 The pavement becomes noticeably smoother as you leave lower-class Warren for Royal Oak, Birmingham, Rochester Hills, or any of the "new money" suburbs up north. Streets in the Grosse Pointes to the east, arguably America's finest collection of older mansions, are also meticulously maintained. With a view of Lake St Clair to the right and grand architecture to the west, the drive up East Jefferson is an aesthetic overload, like a miniature section of California's 101.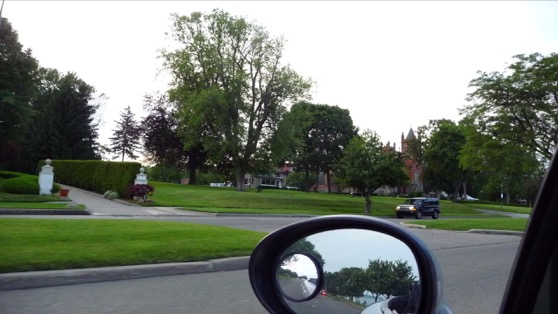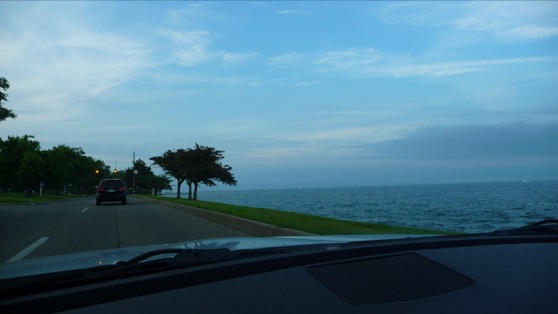 My weekend indulgence is to head east, drive down the shore, and get a cup of coffee on Kercheval in Grosse Pointe Park.
People drive like they mean it, passing me while I do 80mph in a 70mph section of highway, and they're good about staying in their lane, signalling their intentions (most of the time), and moving diligently. You -will- be passed on the right.
Compare this motoring miracle to St Louis (and anywhere south of Missouri) where highway lane markers are treated as light suggestions and the turn signal is something you leave on for 10 miles as you cruise down the interstate in the left lane at 45mph.
I picked up a part time evening job and the shop owner told me a story about a road rage incident where a guy reached into his car and punched him in the face. In defense, he grabbed his gun and shot the guy in the hand. Detroit motorists are generally reasonable but many are armed (expectedly) so be polite and go home alive. Of course, the further you get from Wayne County, the less of an issue this becomes.
Speed limits are generous. In the suburbs, a tree-lined boulevard comes with a 50mph limit and moves at 55-60. If you're pulling into heavy traffic, FLOOR IT.
It's a grid. Getting around is easy and getting lost is impossible. If you don't know where you are, you'll eventually run into 8 Mile, 9 Mile, 10 Mile, or any of the distance-named roads. Crossing those are wide boulevards like Mound, John R, Telegraph, Dequindre, and the world-famous Woodward, just to name a few.
Unfortunately, this contributes to a sense of blandness and sameness throughout the Detroit metro area. St Louis, by comparison, is a network of small and midsize towns, connected by interstates and (aside from Ballwin/Winchester/Manchester) distinct in their own way, distinguished by their history and geography. Webster Groves, for example, looks nothing like Chesterfield. Florissant is disparately different from Brentwood. Clayton, a hub for legal and financial services with tall buildings, functions as an urban core in and of itself.
In Detroit, everything south of Flint and north of 10 Mile Rd blends together as a single entity. With the exception of Birmingham's upscale shopping district and Southfield's tall commercial buildings, it's a pretty nondescript series of low-density blocks with strip malls, smaller postwar cookie cutter homes, McMansions, and offices.
Winter will dissolve your automobile. Subject your car to six or seven severe Michigan winters without washing off the salt/brine and you'll notice that wheel arches, trunk lids, hatch doors, rockers, and door edges fade away into an orange pile of dust. NHTSA recommends frequent washing of the body and undercarriage to prevent brake line failure. I would suggest using a manual wand wash to hone in on wheel arches, doors, and the frame and undercarriage at least twice a week if you drive in the snow.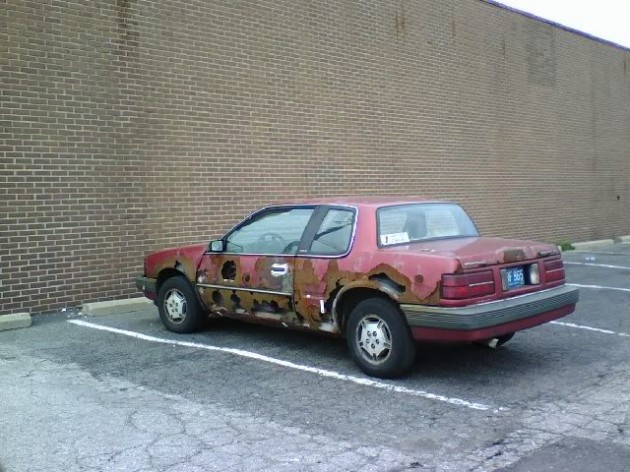 The Michigan Left! Instead of turning left at an intersection, you go through it then make a left turn through an opening at the median. This moves congestion away from the intersection and allows traffic to flow more freely.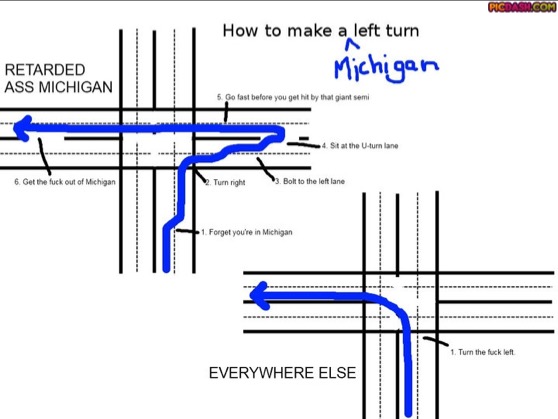 Pictured: Someone else's artistic diagram.
While it seems like an unintuitive way of making a left, it has the benefit of decentralizing congestion and reducing wait times to turn. No longer do all lanes of traffic have to stop to accomodate a left turn, nor are drivers forced to cross oncoming traffic at a left turn yield.
Highway segments are named after auto industry greats including Buick, Chrysler, Fisher, and Ford. Strangely, despite GM's large economic presence and ownership of downtown's Renaissance Center, there aren't as many roads or structures named for GM (aside from Fisher and Buick). The Ford family's names are everywhere.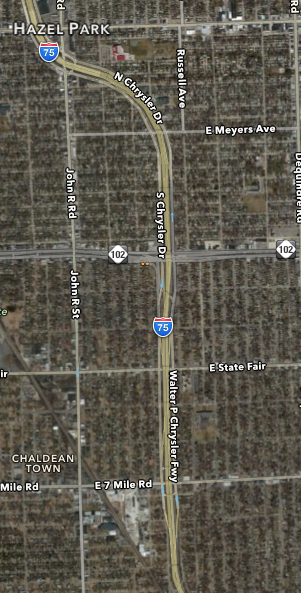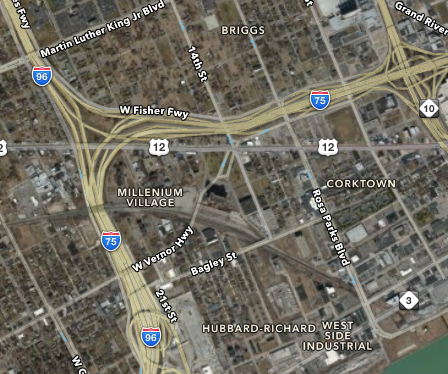 There are, however, several buildings, stores (from barber shops to hotels) named after Cadillac, Detroit's French founder. I suppose the "General Motors Highway" doesn't have much of a ring to it, and the corporation's demolition of Poletown, at one time America's largest ethnic Polish neighborhood, to build the Hamtramck plant wasn't exactly a neighborly thing to do.
Crime is real. I learned quickly as I headed south to see the Heidelberg Project that I should probably close the top, turn down Kenny Loggins (shaddup), and try not to look anyone in the eye. In the poorest parts of the city where donked Devilles and busted Blazers are the norm, my silver Miata stuck out like red ink on a white sweater.
Though the website for the Heidelberg Project shows a crowd of people in the street enjoying the exhibit, I stayed in my car along with everyone else visiting the site, taking pictures as I crept by.
Downtown, on the other hand, is quite safe, especially in recent years as investment has poured in from all over the country. The areas you see on television — Comerica Park, the GM Renaissance Center, Cobo Hall (home of NAIAS), and Greektown — are among the safest urban areas in the country, though far more dangerous than a typical suburb.
Most of the violent crime occurs in the blighted neighborhoods outside the city center. Recently, a man walking down the street on Detroit's east side was shot. The killers took his shoes and glasses. No cash, no jewels, no Air Jordans, just a pair of two-dollar flip flops.
Even former mayor David Bing was a victim of theft, as were writers at Autoguide who had factory wheels stolen from a Lincoln MKT press car.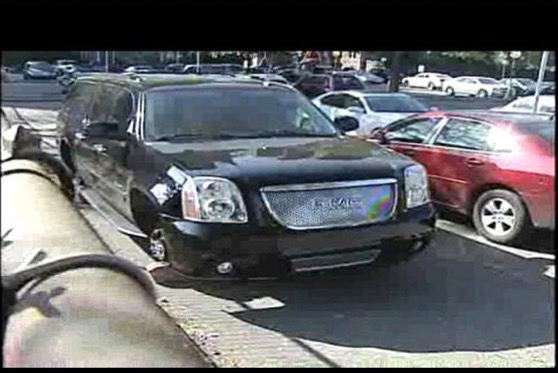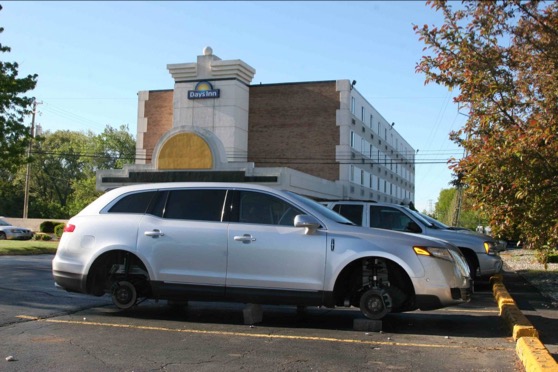 The Lincoln, however, was parked in the quiet west side suburb of Livonia, popularly known as the "whitest city [with over 100,000 people] in America." This also happened in 2010, right after Michigan and the Detroit area hit rock bottom for unemployment.
Much has changed since then. Blighted homes have been demolished, the city's bankruptcy restored funding for basic services, broken street lights have been replaced, downtown and midtown are buzzing with activity, and there's a renewed sense of careful optimism, as if everyone climbed out of an underground tornado shelter, looked around at the devastation, and felt thankful to be alive.
—-
And that's when I showed up.
I've been here (in Warren, MI) for a month and have thus far enjoyed a steady stream of calls and interviews. I never received this much attention from employers in St Louis and now I'm holding out for the best offer. There's a vitality here that was missing when I first visited five years ago.
Detroit is a new frontier, a hub for misfits, dreamers, and pioneers with a blank canvas to build on. Everyone thought I was crazy for leaving behind friends and family (and my dog until I settle permanently) to live in a place ravaged by decades of industrial decline, but in every major shift there's lurking opportunity.
I dared greatly.

Fast Tube by Casper