NOT Driven: 1975 Fiat 124 Spider
A friend in Nebraska asked me to examine a Fiat listed on Craigslist here in St Louis for $2750. He'd been looking all over the country but they sold before he could finalize a deal.
I intended to take it for a test drive and check for leaks, electrical issues, differential noises, and transmission problems, but the car's inability to start (and stay running) was a buzzkill.
The only other 124 Spider I've seen in person was at a local junkyard. Most of the front half of the body was burned. Anything that wasn't destroyed by fire was stripped, leaving behind the floor pan, windshield, and rear quarter. That wasn't encouraging.
This is what a properly restored 124 is supposed to look like: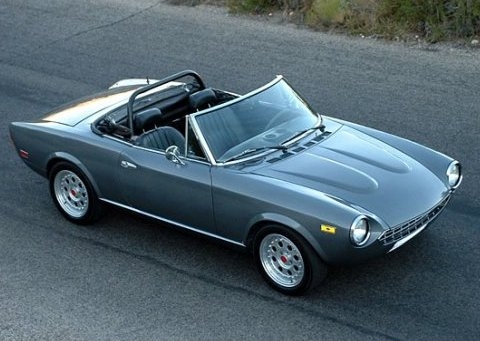 It's endearingly round upright headlights, long hood, and short rear deck draw inspiration from British roadsters like the MGB (released in 1962, four years before the Fiat Spider). The egg crate grille, bulging rear quarter, and double-domed hood are distinctly Italian. The Fiat 124 Spider was personally designed by Sergio Pininfarina who in turn oversaw the designs of the Ferrari 410, Ferrari F40, Bentley Azure, Cadillac Allante, and Ferrari Enzo as well as several Volvos, Fiats, Alfas, and Peugeots.
Those are lofty names, but this is a $2700 car with faded paint, a well-worn interior, and an engine that refused to stay running for more than a few seconds at a time.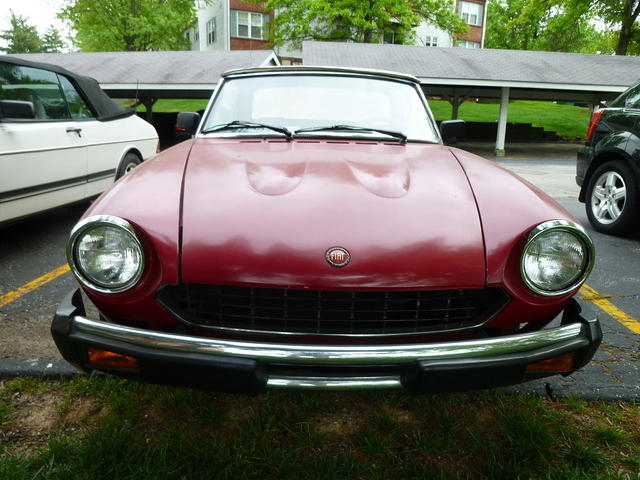 Non-exotic Italian cars endure a difficult life in America, subjected to harsh winters and brutal summers as well as cheap, neglectful owners. Fortunately, despite nearly four decades of wear and tear, this 124 looked much better than I imagined.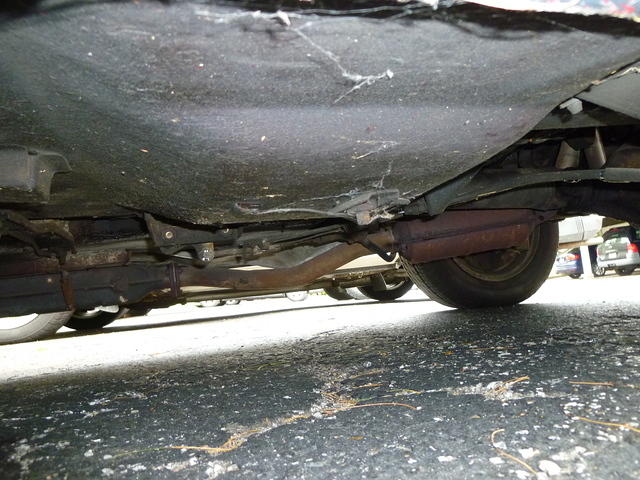 The floor pans were in tact and no significant rust was found. I walked around the body and knocked around looking for spots where filler may have been used, but it appeared to be solid metal all around. I checked under the carpeting in the trunk for signs of a previous rear-ending but nothing looked repainted or wrinkled.
The driver's door bowed out a quarter inch at the bottom, possibly because it was closed on a seat belt at some point.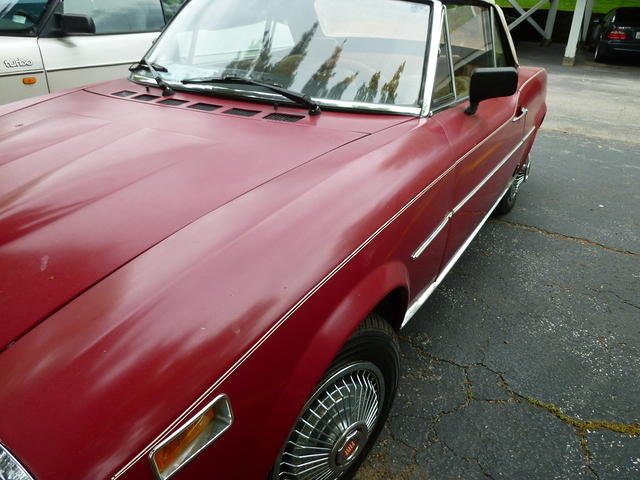 The red paint has seen better days.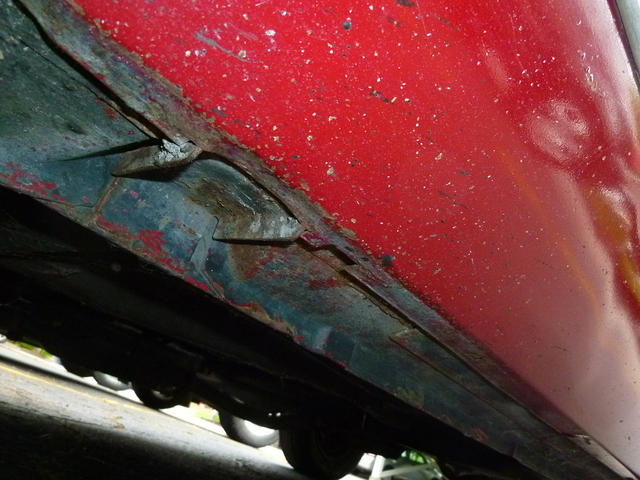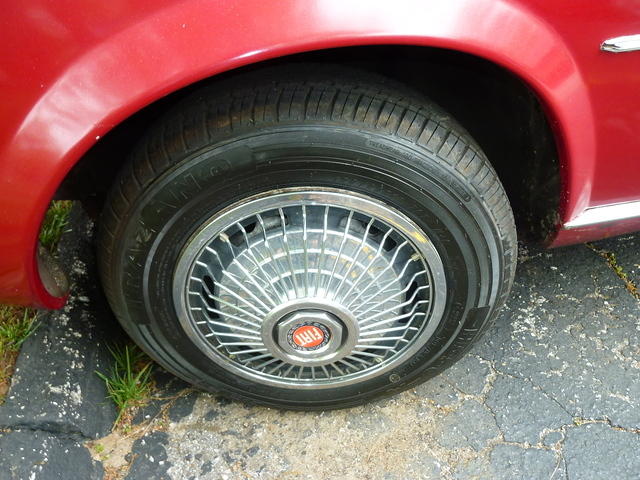 The original wheel covers were in excellent condition, but they look silly, like wire covers from a 1983 Buick Century. The tires are about a year old.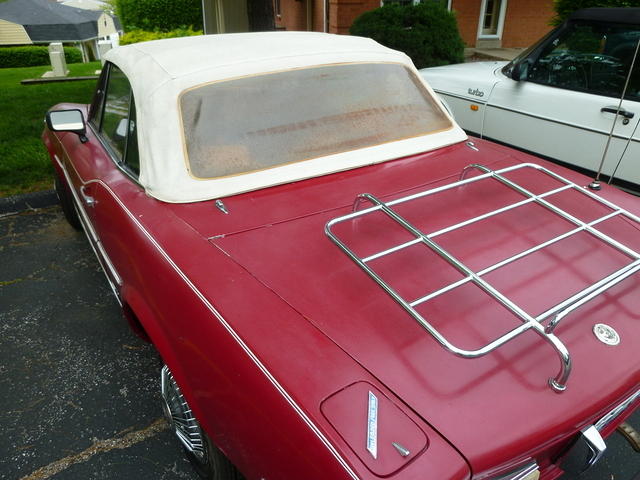 Most surprisingly, the soft top was tight and free of rips or tears. The plastic rear window has seen better days, but at least it was in tact.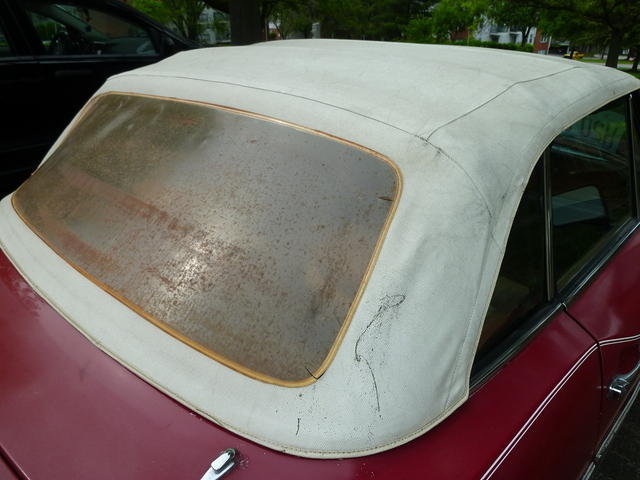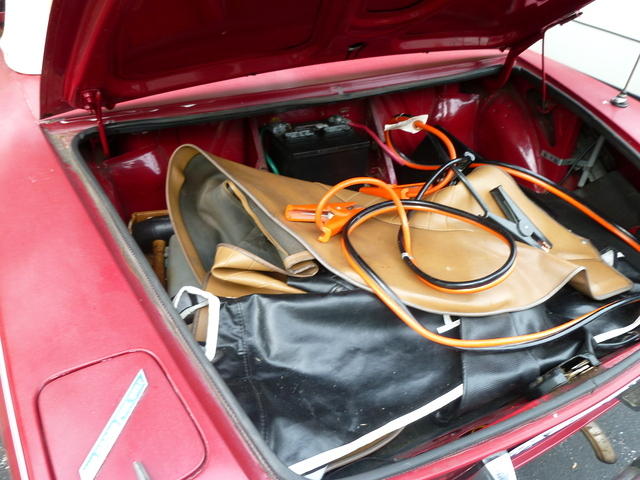 All of the original tonneau covers and accessories were included. The metal hardtop was stored in the garage.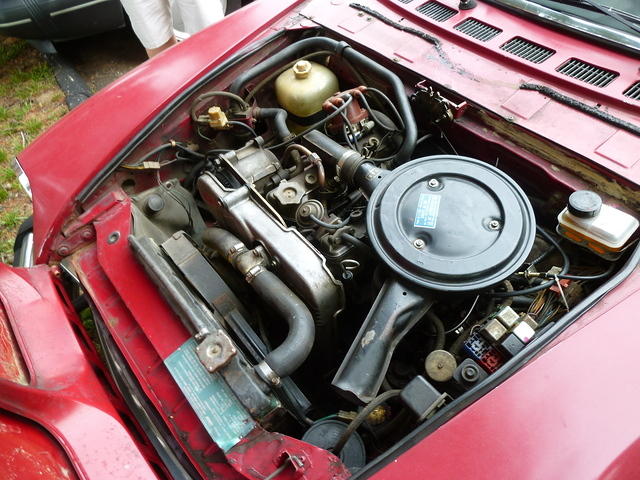 The Weber-carbureted DOHC I-4 engine was good for 93hp, enough to move 2350lbs from 0-60 in just over 10 seconds, a number well within reason for 1975. By comparison, the 1975 Chevy Camaro with a 350 V8 took 11 seconds.
The owners claimed that the engine was bored from 1.8 to 2.0L, which would produce 102hp and drop 0-60 times to just under 10 seconds. Though it isn't particularly fast, the low seating position, open roof, and 5-speed manual transmission enhance the sensation of speed.
Unfortunately, I never got a chance to drive it. They drove the car from the garage to this parking space the day before and it had been regularly driven. The carburetor was rebuilt within the last year but leaving the car in the garage for so long (since fall 2011) had gummed up the fuel system.
Here's a first attempt at starting it:

Fast Tube by Casper
After a few minutes (and discovering that one of the jumper leads had fallen off), we finally got it going:

Fast Tube by Casper
Unfortunately, as soon as I touched the throttle it died.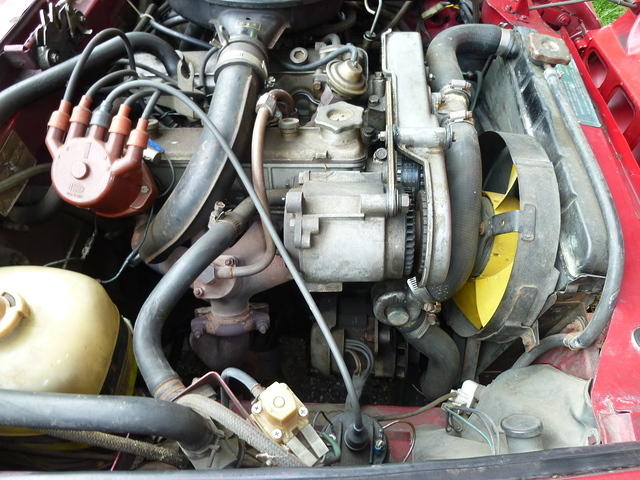 The motor looked well cared for with fresh belts and no apparent leaks or funny odors.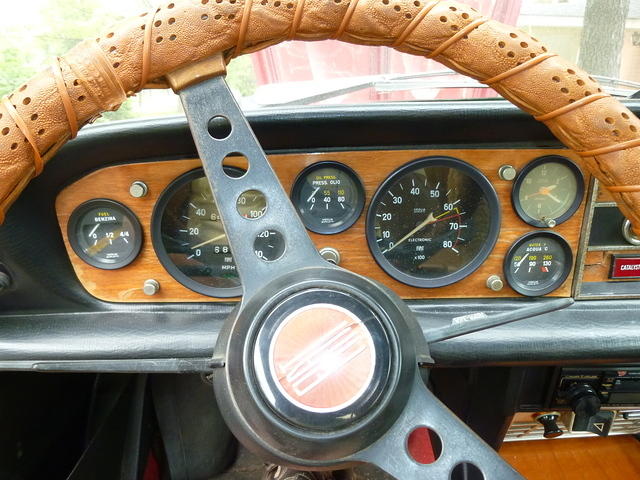 Inside, the wood paneling had some cracks and imperfections. The gauges and lights appeared to work fine.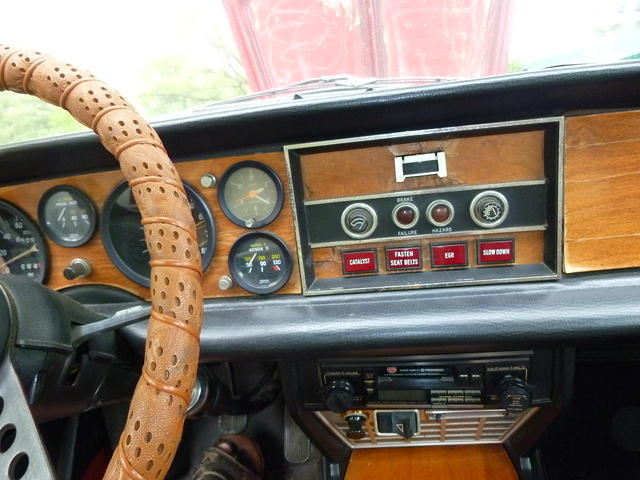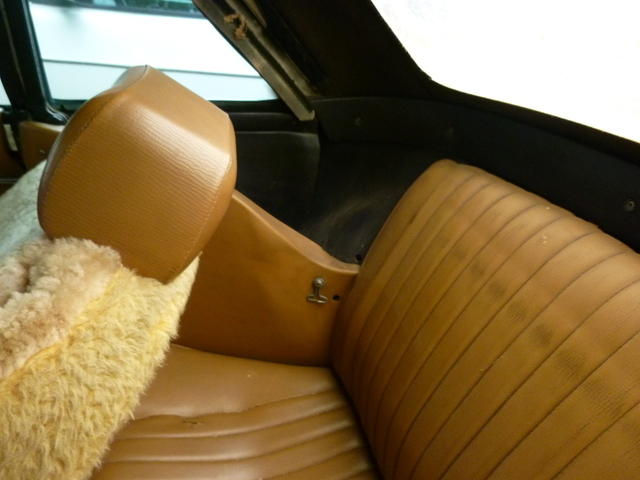 I didn't realize until I looked closely that the 124 is a four-seat 2+2, though the back appears to be suitable only for grocery bags and small dogs.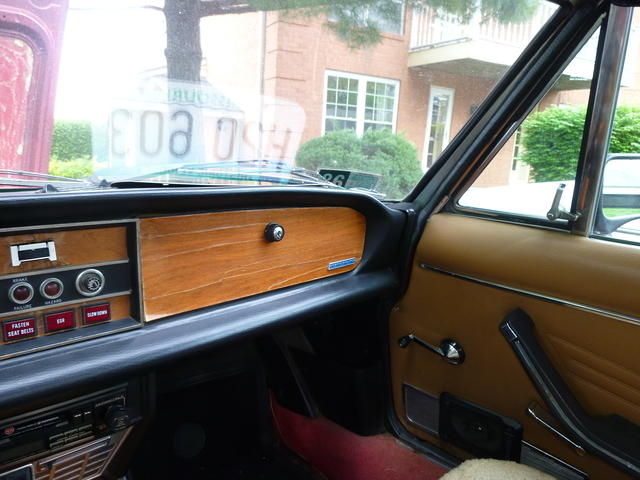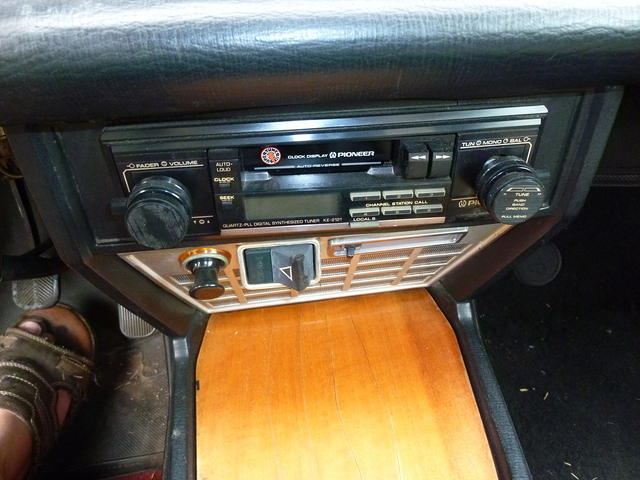 This Pioneer stereo looks like it dates back to 1987 (I looked it up). It features a digital clock, 3.2 watts of chest-thumping power, a digital tuner, and six presets. In the 1987 Crutchfield catalog it was $160.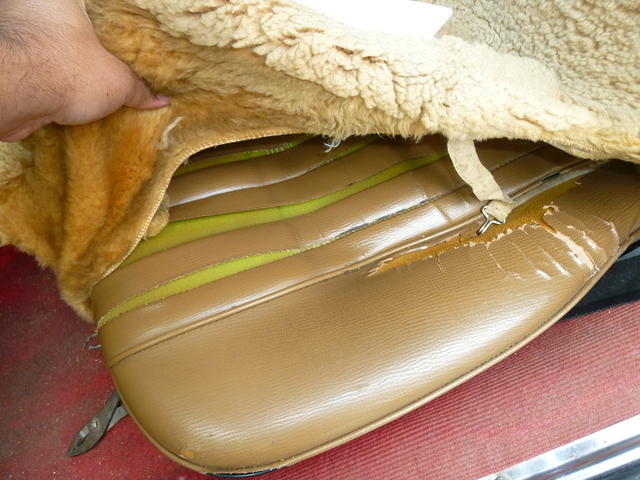 Unfortunately, as nice as sheepskin seat covers are, they tend to mask upholstery problems. The seats will have to be refinished.
The driver's seat back is also crooked, the same problem my Saab had when I bought it two years ago. Hopefully it only needs readjustment at the base rather than total replacement for a bent seat frame.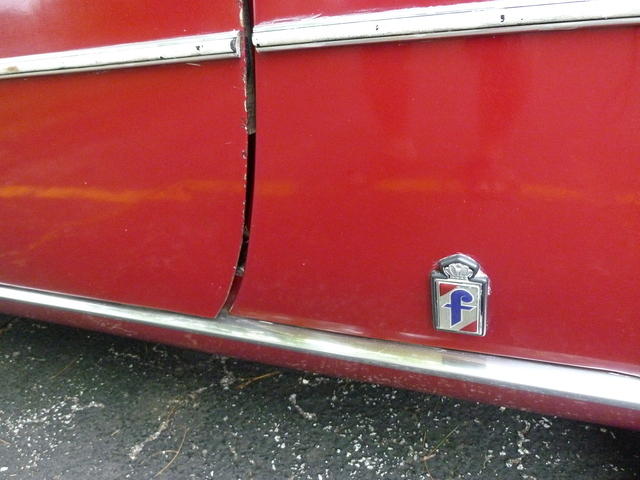 You can see here that the door is slightly misaligned. The Pininfarina badge is still in tact.
The remarkably original and rust-free condition of the car can be attributed to most of its life being spent in California. It wasn't moved to Missouri until 13 years ago when the original owner died. His daughter took possession and has been enjoying it ever since, storing it in the winter.
Though it was sad to see her parting with a piece of her father's legacy, my friend Charles will be getting an excellent start to restoring an Italian classic. He's sending a trailer to deliver it to Omaha.
If I ever make it to Nebraska, I'll take it for a drive and write a proper review.
More details:
http://www.hemmings.com/hsx/stories/2006/08/01/hmn_buyers_guide1.html
More photos:
http://www.q45.org/gallery/gallery3/index.php/Fiat-for-Charlie